Comfort and joy.
What better words to describe this day for the millions of us who celebrate Christmas? (And if you don't celebrate Christmas, please feel free to insert your own chosen celebration, if desired.) 
Christmas is the comfort of being at home—whether that home is your own place of residence, a childhood home, or the home-away-from-home that's your best friend's.
And Christmas is the joy of what you find inside that home: simply put, love. If you're lucky, the unconditional love of family and friends. Or the mixed bag of love that so many of us experience: pleasure and worry, with a dollop of hope, a dash of fear, and a pinch of pride, all mixed together.
Christmas is a religious celebration for some, a secular holiday for others. It's a day off for many; let's thank all who volunteer to work on Christmas, so that the rest of us can relax at home. If not for policemen patrolling, the gentle care of nurses, and the guy on the corner keeping his store open half a day for that gallon of milk you forgot, we'd all potentially be out of luck.
So today, as you connect once again with those you treasure the most, take a moment to mark the ancient holiday we're celebrating.
Christmas is comfort. Christmas is joy. Christmas is today.
May this day be filled with laughter and love.
And, late in the evening, raise one last toast to the holiday—with a favorite cookie, and a cup of warm cocoa.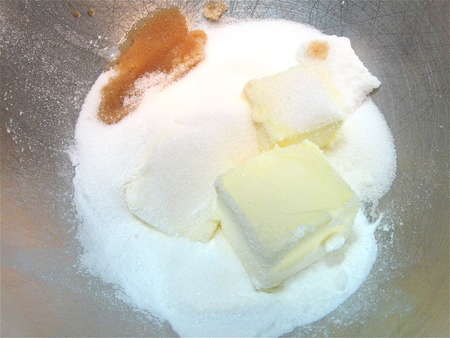 I love this biscotti recipe. It involves simple ingredients, easy techniques, and is the perfect starting point for developing your own special recipe via the addition of flavored extracts, chips, nuts, and fruits. We start here with butter, sugar, salt, vanilla, and baking powder.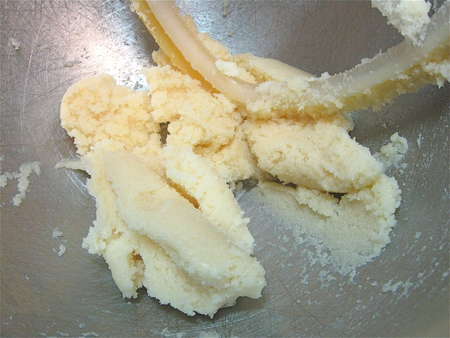 Beat until smooth.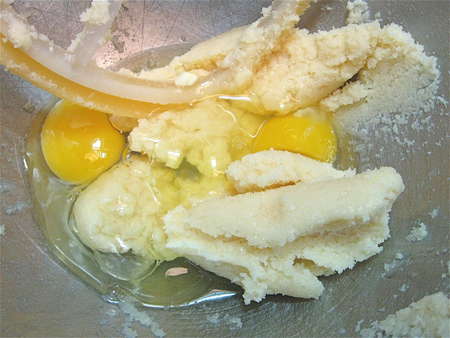 Add the eggs...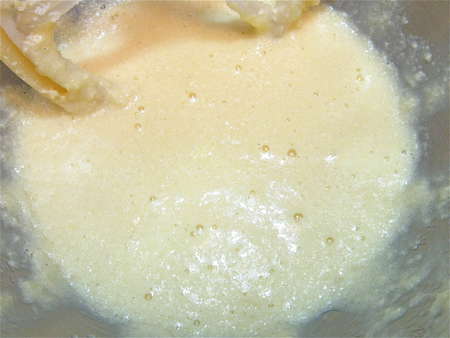 ...and beat again until smooth. The mixture will be quite thin.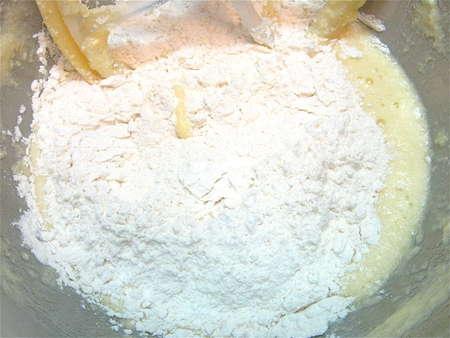 Add the flour.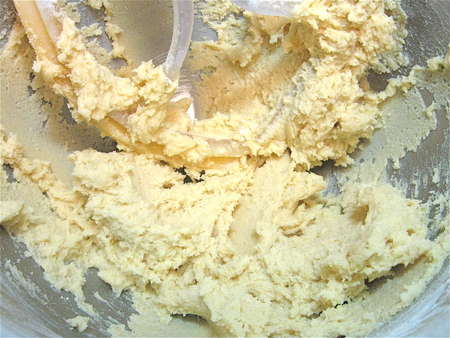 Mix to make a sticky dough.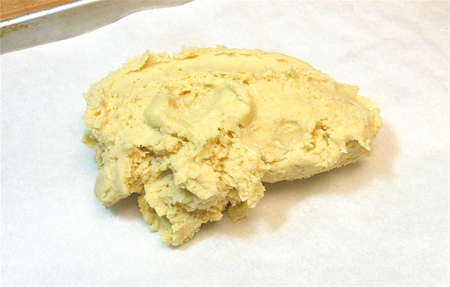 Place the dough on a lightly greased or parchment-lined baking sheet.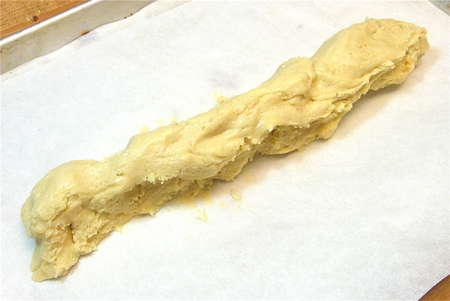 Pull and stretch it into a rough log about 14" long.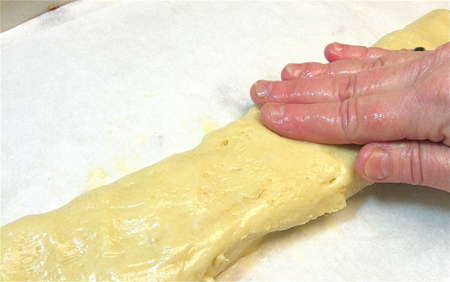 Wet your fingers (to cut down on the stickiness), and smooth the biscotti into a 14" x 2 1/2" x 3/4"-tall rectangle.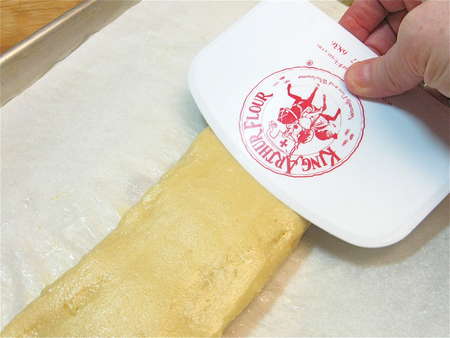 A dough scraper run under cold water works well here.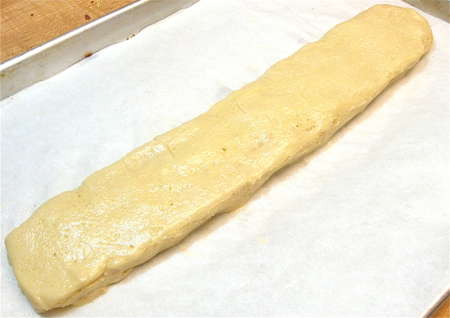 You don't have to worry about making a perfect rectangle; just give it a good shot.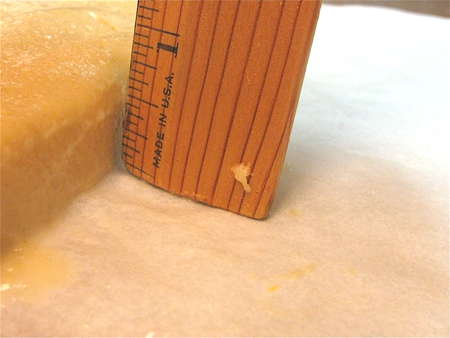 See? 3/4" thick.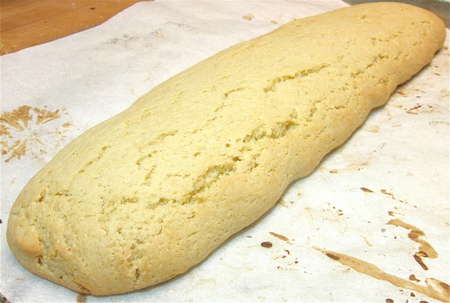 Bake the dough in a preheated 350°F oven for about 25 minutes, till it's set and just beginning to brown around the edges.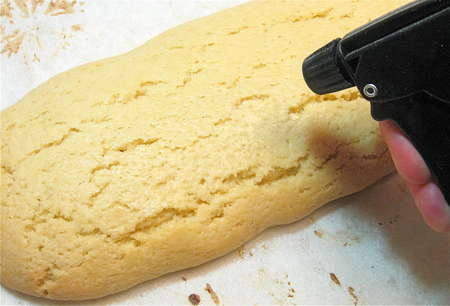 Remove it from the oven, and allow it to cool on the pan anywhere from 10 to 25 minutes, according to whatever else you're busy doing. Then, when you're ready to cut the biscotti, spritz the dough lightly with water. This helps cut down on crumbling as you slice.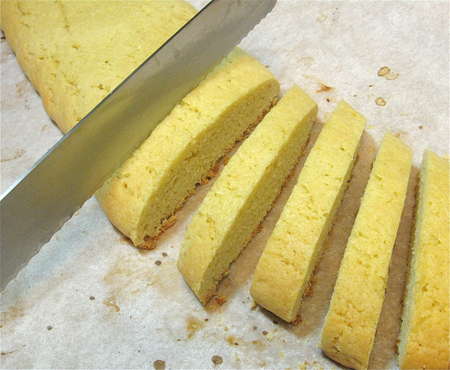 Slice the dough about 3/4" thick. If you cut crosswise, you'll have more, shorter biscotti. Cut on a diagonal for fewer, longer biscotti. The more pronounced the diagonal, the longer the biscotti (and the fewer you'll get from the recipe).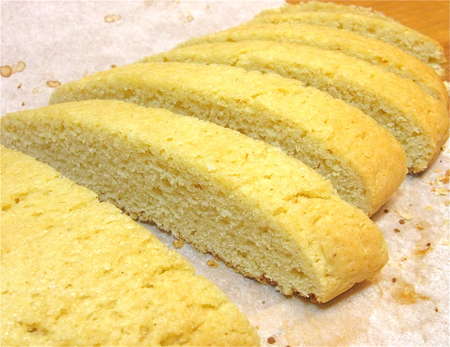 See that smooth, intact top crust? The spritz with water really does help you make nice, clean cuts.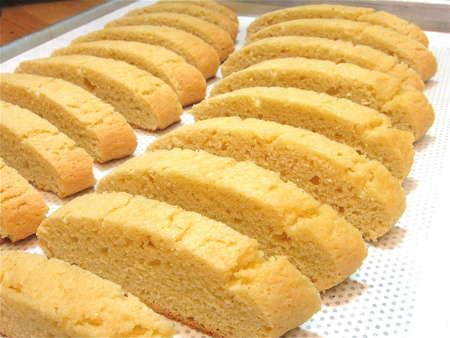 Put the biscotti back onto the baking sheet; standing them upright helps them bake more evenly. Reduce the oven temperature to 325°F.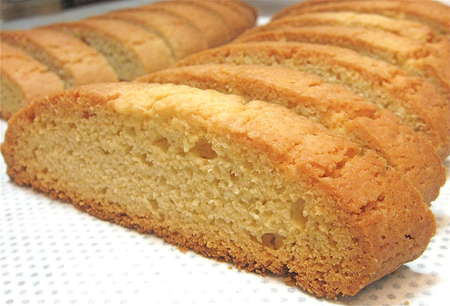 Bake till biscotti have darkened slightly across their surface, and are showing some darker brown around the edges, about 25 to 30 minutes. They may still feel a bit soft when you press them, but they'll become crunchy as they cool. Note: if you goofed and cut these wider than 3/4", they'll need to bake longer.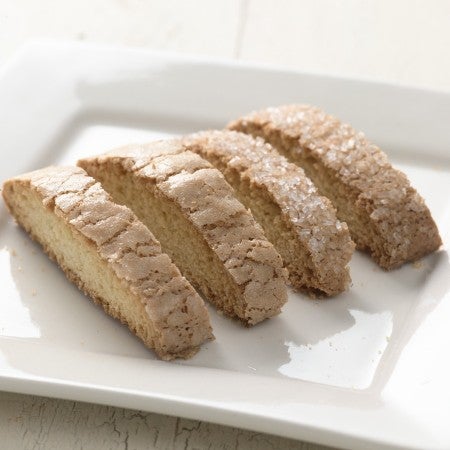 Beautiful biscotti! Brew the hot cocoa, find a good book, and RELAX.
Read, rate, and review (please!) our recipe for Vanilla Biscotti.
Jump to Comments