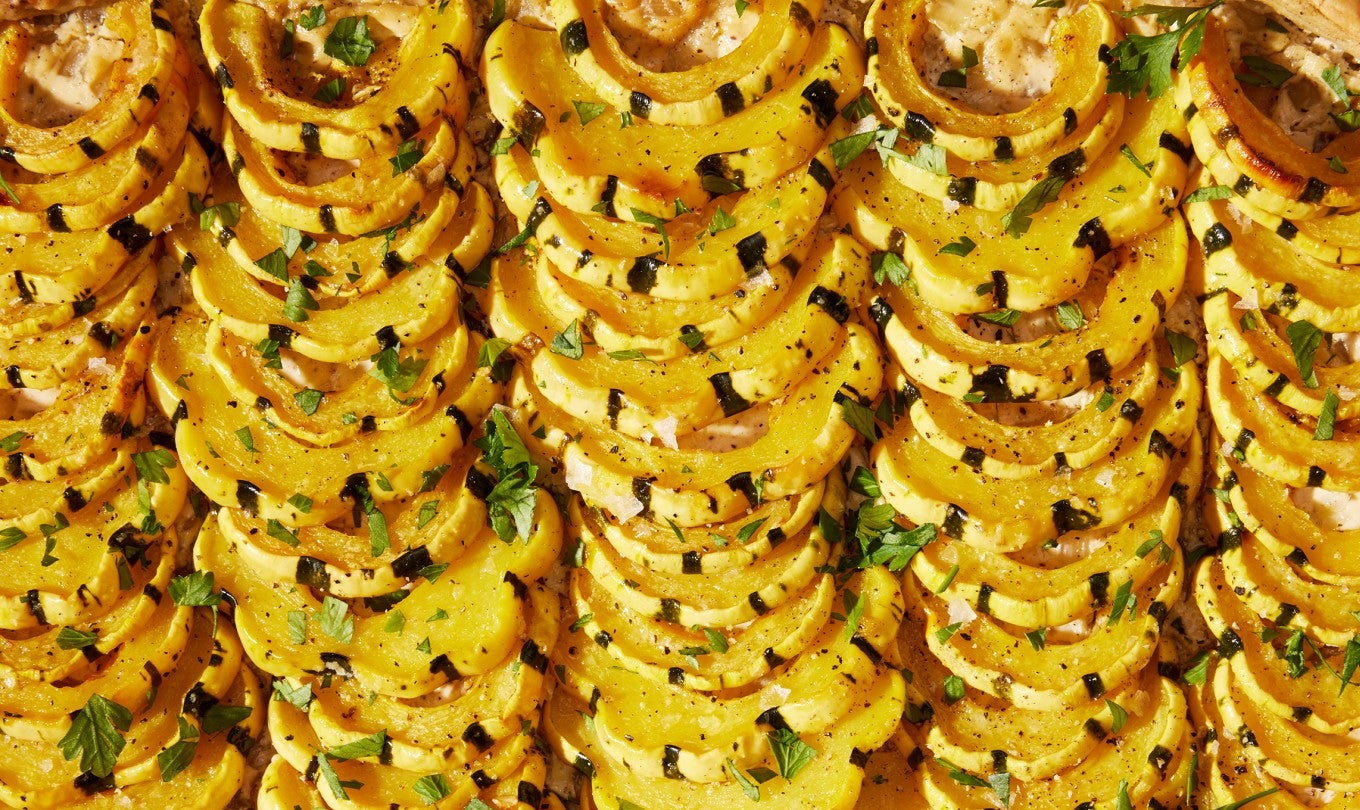 Delicata Squash Galette with Cheese and Herbs
Delicata Squash Galette with Cheese and Herbs

This savory galette, which features a cheesy filling, roasted squash, and a flaky za'atar crust, is a flavorful vegetarian fall or winter dinner. And while it looks impressive, it's fairly easy to pull off. Unlike acorn or butternut, delicata squash requires no peeling. Plus, all components of this galette can be made in advance and then assembled when you're ready to bake. 
This recipe was one of our Bake of the Week features for November 2023.
Yield
one rectangular galette, about 9" x 13"