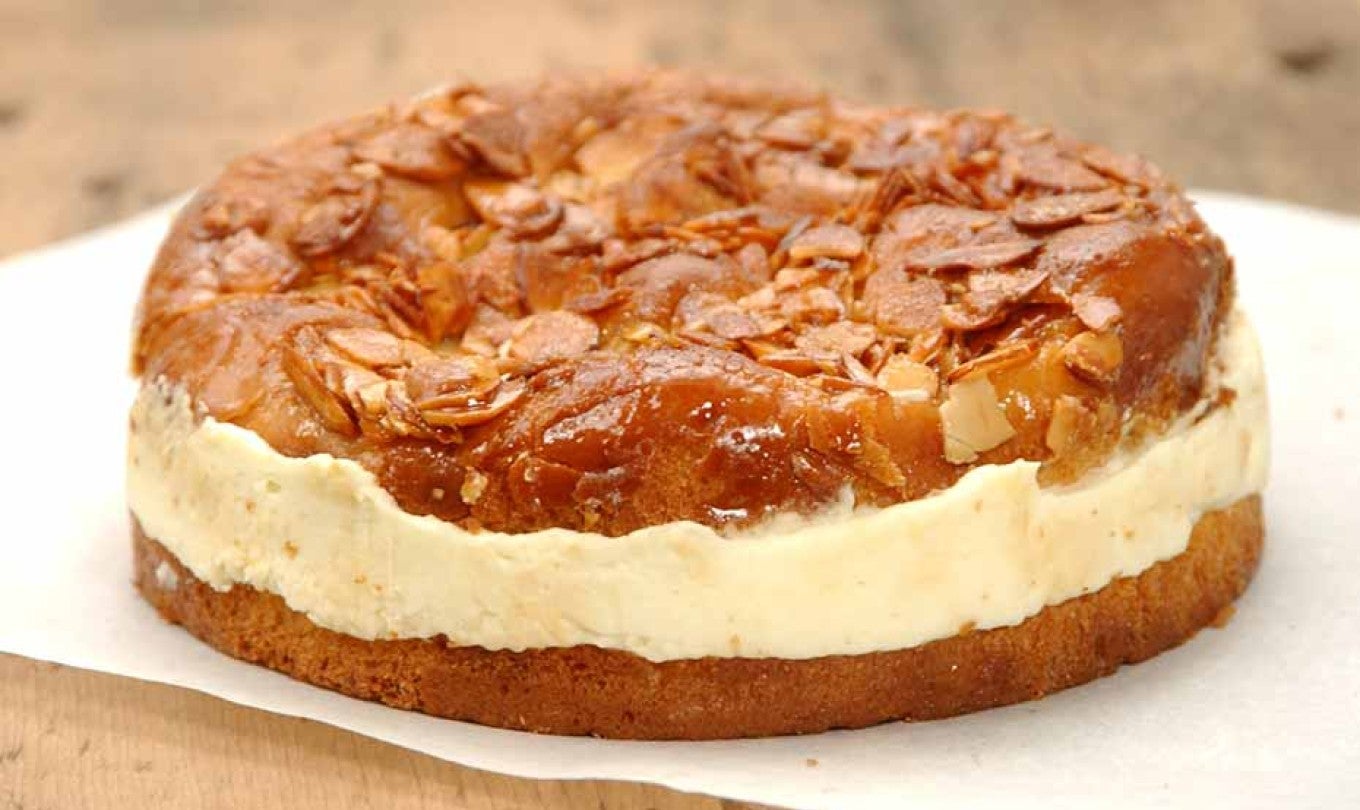 YIELD: 2, 10 inch tarts
METHOD FOR TOPPING:
Cook butter, sugar, milk, and honey to 230°F.
Add almonds and stir until incorporated.
When cool, spread evenly on top of risen ring of brioche dough.
Bake at 175°F for about 22 minutes. When cool, split in half and fill with diplomat cream.*
Chill for 1 hour before serving to firm the cream.
METHOD FOR DIPLOMAT CREAM: Whip the heavy cream until stiff with the vanilla. Fold in the pastry cream.
TOPPING

|   | METRIC |
| --- | --- |
| Butter | 200g |
| Sugar | 200g |
| Milk | 40g |
| Honey | 40g |
| Almonds, sliced | 200g |
| TOTAL YIELD | 680g |
*DIPLOMAT CREAM

|   | METRIC |
| --- | --- |
| Pastry Cream | 1kg |
| Heavy Cream | 0.33kg |
| Vanilla Extract | 0.03kg |
| TOTAL YIELD | 1.36kg |