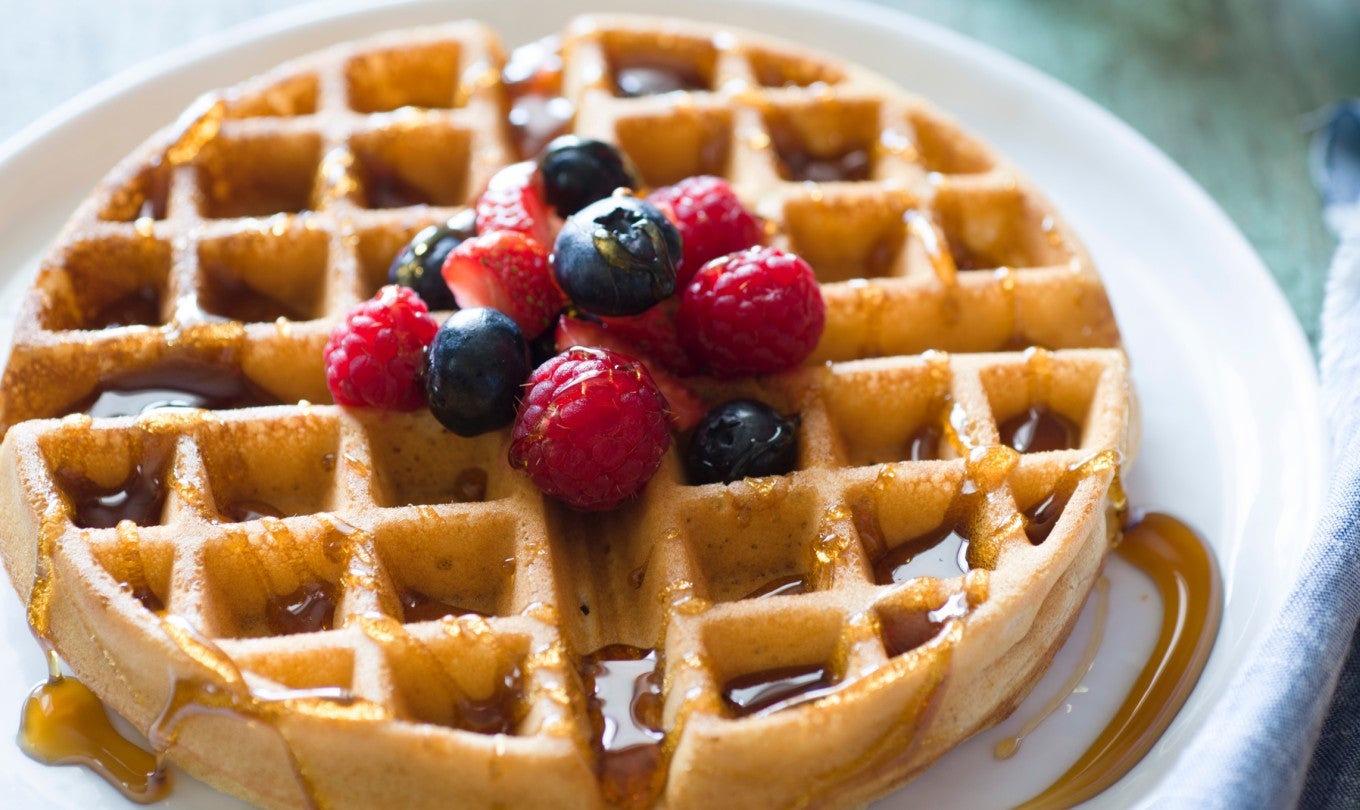 Baking with Whole Grains
Discover simple tips and techniques for baking delicious treats with whole grains.
How to bake with whole grains
Many recipes you've loved for years are naturally whole grain: think morning glory muffins, oatmeal cookies, and pumpernickel bread. But you can also add whole grains — particularly white whole wheat flour — to most of your favorite recipes calling for all-purpose flour. Find out how in our blog series, From White to Wheat: A Baker's Guide:
Getting started
These tips from our test-kitchen experts will jump-start your success:
For added fiber in your favorite treats, substitute white whole wheat flour for up to 50% of the all-purpose flour in the recipe. Aside from somewhat darker color in light-colored baked goods (e.g., sugar cookies, yellow cake), any difference you'll notice is slight.
If you're hesitant about the flavor of whole grains in your favorite recipes, try substituting orange juice for a small part of the liquid called for in the recipe. While it doesn't lend any flavor of its own, orange juice seems to temper the potentially stronger flavor of whole grains.
Whole grain flours absorb liquid more slowly than all-purpose flour. Pancake, cake, brownie, or muffin batter may look thinner. Cookie dough may seem softer. Yeast dough will feel stickier. There's no need to make any liquid adjustment. The only change you might consider, for convenience's sake, is to let yeast dough rest for 20 to 30 minutes before kneading; this will alleviate its stickiness.
It can be a challenge to produce high-rising 100% whole grain bread. The bran in whole grains is sharp, and can cut the gluten strands responsible for a good, strong rise. To help whole grain breads rise more fully, try kneading them a bit less than you would a loaf made with all-purpose or bread flour. Also, adding a few tablespoons of vital wheat gluten or Whole Grain Bread Improver will help mitigate the effects of the bran.
When substituting whole wheat flour for 100% of the white (all-purpose) flour in your yeast recipe; or in a cookie recipe that calls for the dough to be chilled before scooping, add 2 teaspoons additional liquid per cup of whole wheat flour used.
Some plain, moist bars (e.g., brownies, blondies) made with whole grains benefit by resting overnight once they're baked, to soften the grain's bran and temper any potentially rough texture.
Our favorite whole grain recipes
Are you ready to get into the kitchen and start sampling some of the wonderful treats you can make with whole grains? Enjoy this selection of our favorite recipes.
Yeast bread and rolls
Rye bread
Oatmeal bread
Cookies and Bars
Breakfast
Muffins and Quick Breads
Cake and Pastry