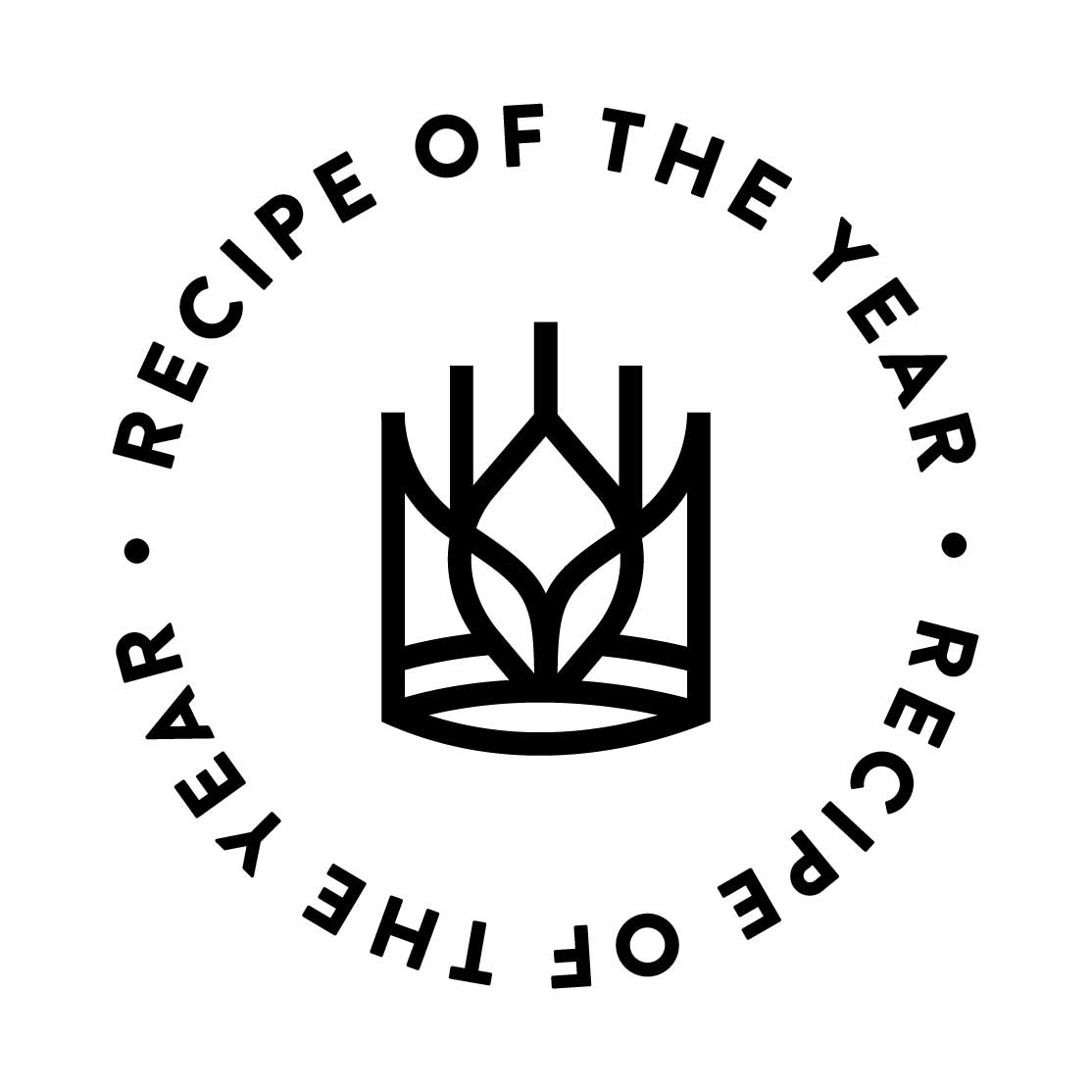 It's the year of the bagel … the sandwich bagel, to be more specific. That's because our brand-spanking new Recipe of the Year is Ultimate Sandwich Bagels, a top-to-bottom masterpiece that features not only the ideal crispy, chewy bagel, but also an ingenious filling for a classic egg-and-cheese breakfast sandwich.
There are a lot of important reasons why this recipe is so great — from the pâte fermentée for flavor to the inclusion of bread flour for chewiness — but perhaps the best part? It's infinitely customizable. You can stick with the filling outlined on the recipe page for a comforting classic, or spin off into the flavor combinations of your wildest dreams. This year is all about finding your ultimate sandwich bagel, whatever that might be.
To help inspire you, we've put together a selection of sandwich ideas that build on the bagel template of the original recipe. Covering spicy, smoky, and everything in between, these fillings show all the possibilities of this standout recipe.
The Ultimate Sandwich Bagel formula  
The template here might seem simple: bagel + filling. But we've broken down the filling part a little further, building on the basic egg-and-cheese "packet" of the Ultimate Sandwich Bagels recipe. Here are the four components that make up the sandwich bagel formula:  
Spread on the bagel: Like cream cheese, this component is spread on both halves of the bagel before assembling your sandwich. You can make the spread as thin or thick as you want, but don't go too thick, as that may cause it to smush out the sides of the sandwich, or the fillings to slide around when you bite down.   
Sprinkled on/in the eggs: The Ultimate Sandwich Bagel recipe details how to make an "egg packet" for the filling: Whisked eggs are baked in a 9" x 13" pan, then folded over into a packet of melty cheese. The components in this section are designed to give those eggs a little extra flavor and can be incorporated two different ways: whisked into the eggs and baked directly in them, or sprinkled on top of the folded egg packet. Entirely up to you! 
Cheese: One of the best things about the egg packet is that it's the perfect vessel for oozing, melty cheese. The cheese options we suggest for each filling are meant to be sprinkled on top of the eggs right near the end of baking, as directed in the recipe.  
Additions: This bagel sandwich features a tasty spread, cheesy egg packet, and … just about anything else you want to layer on top! That's what the "additions" section is for — whatever you'd like to pile on as a finishing touch.  
The filling recipes  
The "recipes" below are really more like guidelines. They don't include specific quantities, so use them as inspiration and decide the right amount of each ingredient for your sandwich.
Without further ado, here are a few of our favorite ways to fill Ultimate Sandwich Bagels … 
Sea Smoke  

A twist on classic bagels and lox, this filling combo features briny capers, rich Brie, and smoked salmon to top it all off.  
Spread on the bagel: Cream cheese with capers, either mixed in or sprinkled on top 
Sprinkled on/in the eggs: Chives or chopped scallions 
Cheese: Brie slices 
Additions: Smoked salmon
Avocado B.E.C.  

Who needs avocado on toast when you could add it to a bagel instead? Paired with a cheddar-filled egg packet, tomato, and bacon, it's like the cooler cousin of the standard BLT or classic BEC (bacon-egg-and-cheese).
Spread on the bagel: Smashed avocado  
Sprinkled in the eggs: Diced onions in the eggs  
Cheese: Cheddar (slices or shredded)  
Additions: Tomato slices, red onion, and bacon   
Breakfast in Koreatown  

Spam? Yes please! Here, it's griddled and paired with kimchi mayo, gochugaru (Korean chile flakes), and chopped kimchi atop a mozzarella-stuffed egg packet.  
Spread on the bagel: Kimchi mayo (see recipe below) 
Sprinkled on/in the eggs: Gochugaru (chile flakes)  
Cheese: Shredded mozzarella  
Additions: Griddled slices of Spam and coarsely chopped kimchi  
Go Green  

Going green is always a good thing. Including when you do it for breakfast. To make this filling, add herbed goat cheese and chives or scallions to the baked egg, then pair with garlicky pesto and fresh sprouts for crunch.  
Spread on the bagel: Pesto  
Sprinkled on/in the eggs: Chives or chopped scallions 
Cheese: Herbed goat cheese  
Additions: Sprouts or pea shoots  
Peppy Pimento  

There's a reason people all over, especially in the South, love pimento cheese. This rich spread is smeared on the bagel and baked into the eggs for a super-cheesy breakfast.  
Spread on the bagel: Pimento cheese (see recipe below) 
Sprinkled on/in the eggs: Chopped scallions 
Cheese: Pimento cheese (see recipe below) 
Additions: Tomato slices and arugula  
The Vermonster 

Our Vermont roots run deep, and here they manifest in a New England-inspired filling combo that features maple mustard, maple sriracha, sharp cheddar from fellow Vermont company Cabot, apples, and a final dose of maple in the form of maple-cured bacon.
Spread on the bagel: Maple mustard (see recipe below) 

Sprinkled on/in the eggs: Vermont Maple Sriracha 

Additions: Thinly sliced apples and maple-cured bacon  
The Brunch Reuben by Tara O'Brady  

This brunchy Reuben comes to us from recipe developer Tara O'Brady, who pairs tangy Russian dressing with melty Swiss cheese, blistered broccoli rabe, and sauerkraut for a vegetarian take on the classic sandwich.  
Spread on the bagel: Russian dressing (see recipe below) 
Cheese: Swiss (sliced or shredded)  
Additions: Blanched-then-blistered (in a sauté pan) broccoli rabe, sauerkraut   
Chile & Cheese by Hetty McKinnon  

This bagel, which is the creation of cookbook author Hetty McKinnon, is a bit of a departure from the typical sandwich setup, so doesn't follow the same formula. There's no egg packet, but rather a fried egg stacked with additional delicious ingredients like avocado and chili oil.  
Bagel baked with black and white sesame seeds on the crust  
Chili crisp-and-scallion cream cheese, spread on bagel (see recipe below) 
Sliced avocado  
Fried egg  
A drizzle of more chili oil  
Scattering of more scallions  
Companion recipes for your bagel sandwiches 
A few of these stellar sandwiches require components that you might need to mix up in your own kitchen. Here are the mini recipes you'll need for some elements listed above:     
Pimento Cheese Spread (yield: about 2 cups)  
1/2 cup (113g) cream cheese, softened  
1/3 cup (75g) mayonnaise   
1/2 teaspoon salt  
1/4 teaspoon crushed red pepper  
one 4-ounce jar pimentos, drained and diced  
2 cups (227g) shredded sharp cheddar cheese  
Mix the cream cheese, mayonnaise, salt, and crushed red pepper together until smooth. Add the diced pimentos and cheese and stir until combined. Store, covered, in the refrigerator for up to a week.    
Maple Mustard (yield: a scant 1/2 cup) 
1/4 cup (56g) Dijon mustard 
2 teaspoons whole-grain mustard 
2 tablespoons (28g) mayonnaise 
2 tablespoons (20g) maple syrup  
Combine all ingredients and mix until smooth. The consistency will be thinner than most mustards.  
Kimchi Mayo (yield: 1/4 cup) 
1/4 cup (56g) mayonnaise 
2 teaspoons strained kimchi liquid 
Combine both ingredients and mix until smooth. The consistency will be thinner than most mayonnaise.  
Russian Dressing  (yield: about 1 cup) 
1/2 cup (54g) sauerkraut or Napa cabbage kimchi  
1/2 cup (112g) mayonnaise  
2 tablespoons (28g) ketchup  
1 tablespoon minced onion  
2 teaspoons prepared horseradish  
1 teaspoon cayenne-based hot sauce  
a dash of Worcestershire sauce, optional (omit for vegetarians)  
1/8 teaspoon paprika, hot or sweet  
medium-grain kosher salt and freshly ground black pepper, to taste  
Drain the sauerkraut or kimchi thoroughly and mince. (You'll have about 1/4 cup after draining and mincing.) Put the minced sauerkraut or kimchi into a large bowl and add the remaining ingredients. Stir to form a dressing, taste, and season with more salt and pepper as needed.  
Chili Crisp Scallion Cream Cheese (yield: heaping 1 cup) 
1 cup (227g) cream cheese  
2 scallions, finely chopped  
2 tablespoons chili crisp 
Combine all ingredients and mix until smooth.  
Ready to craft your own Ultimate Sandwich Bagel? Start with the original recipe for our 2022 Recipe of the Year, then transform into one of the tasty spins above — or create your own favorite version.
Cover photo by Kristin Teig.
Jump to Comments