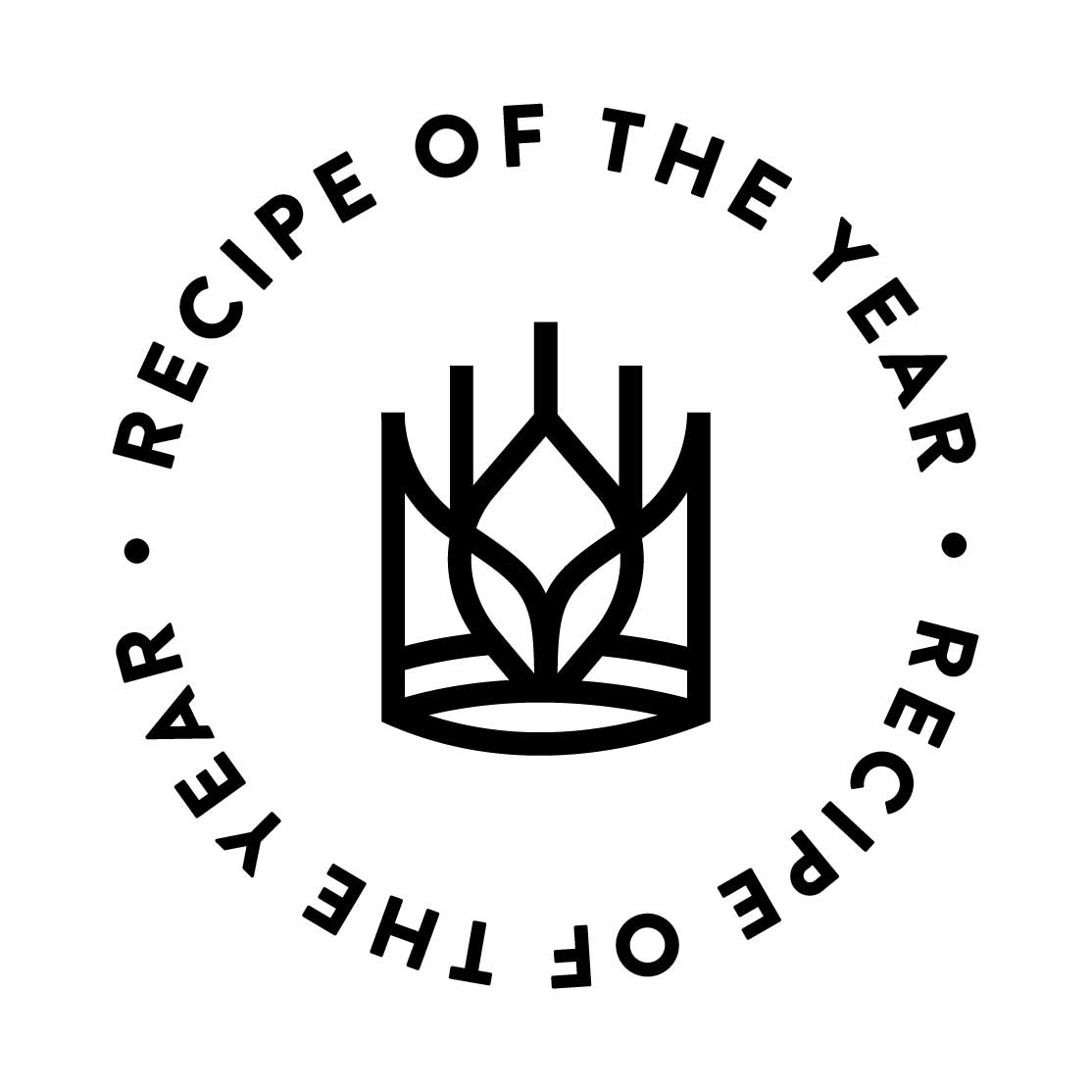 Our 2021 Recipe of the Year is called Perfectly Pillowy Cinnamon Rolls for a reason: Wrapped up in these super-soft rolls is a robust, unforgettable cinnamon-sugar swirl.
But while we love this classic version for its comforting familiarity, there are plenty of other ways to fill these rolls, incorporating different flavors and textures in the process. From simple spice tweaks to fruity flavors, here's how to add more creativity and personality to your Perfectly Pillowy Cinnamon Rolls.
Swap spices
The easiest way to switch up this recipe is to start with the spices you use. The original recipe is meant to evoke nostalgic flavors, delivering a hearty cinnamon filling for a burst of sugary delight. That said, you can also try different blends of spices to customize to your taste.
But first, a quick note on cinnamon choices: We love to use bold and intense Vietnamese cinnamon (sometimes referred to as Saigon cinnamon). Considered by many to be the world's finest cinnamon, it's sweeter and more flavorful than the average supermarket variety. If you don't have access to Vietnamese cinnamon, milder varieties, like Indonesian, will work. As noted on the recipe page, use 3 teaspoons (8g) for stronger cinnamons like Vietnamese and 4 teaspoons (10g) for milder cinnamons, like Indonesian.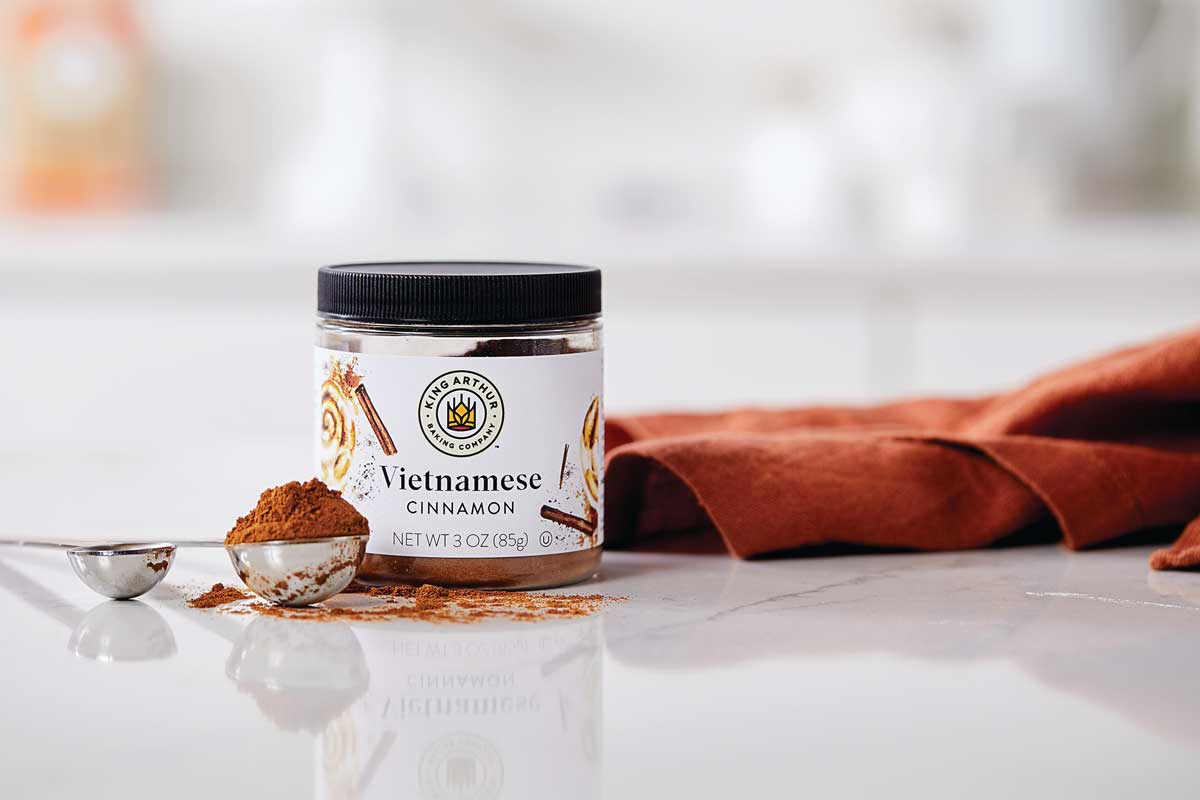 Of course, cinnamon isn't the only option at your disposal. Other spices work beautifully in this recipe: think cardamom, nutmeg, ginger, cloves, and more. If you're swapping in additional spices, you can either substitute them for some of the cinnamon or for all of it.
In the latter case, you'll likely need to adjust the total spice amount. Rather than 3 to 4 teaspoons (the total amount of cinnamon), start with 1/2 teaspoon of spice and use your taste to increase the total amount to your preference. The filling should feel sandy, rather than sticky or clumpy; if it feels too damp because you're not using a full 3 teaspoons of spice, add an additional teaspoon or two of flour. 
Suggested spin: For a slightly spicy twist, reduce the cinnamon to 2 teaspoons and add 1/2 teaspoon ginger and 1/4 teaspoon allspice. 
Add flavorings
You can adapt your filling even more by using extracts, flavorings, or citrus zest. 1/4 to 1/2 teaspoon of almond extract or Fiori di Sicilia will add a little extra depth, while the same amount of maple flavor will evoke warm and cozy feelings. (Try adding a dash to the icing too!)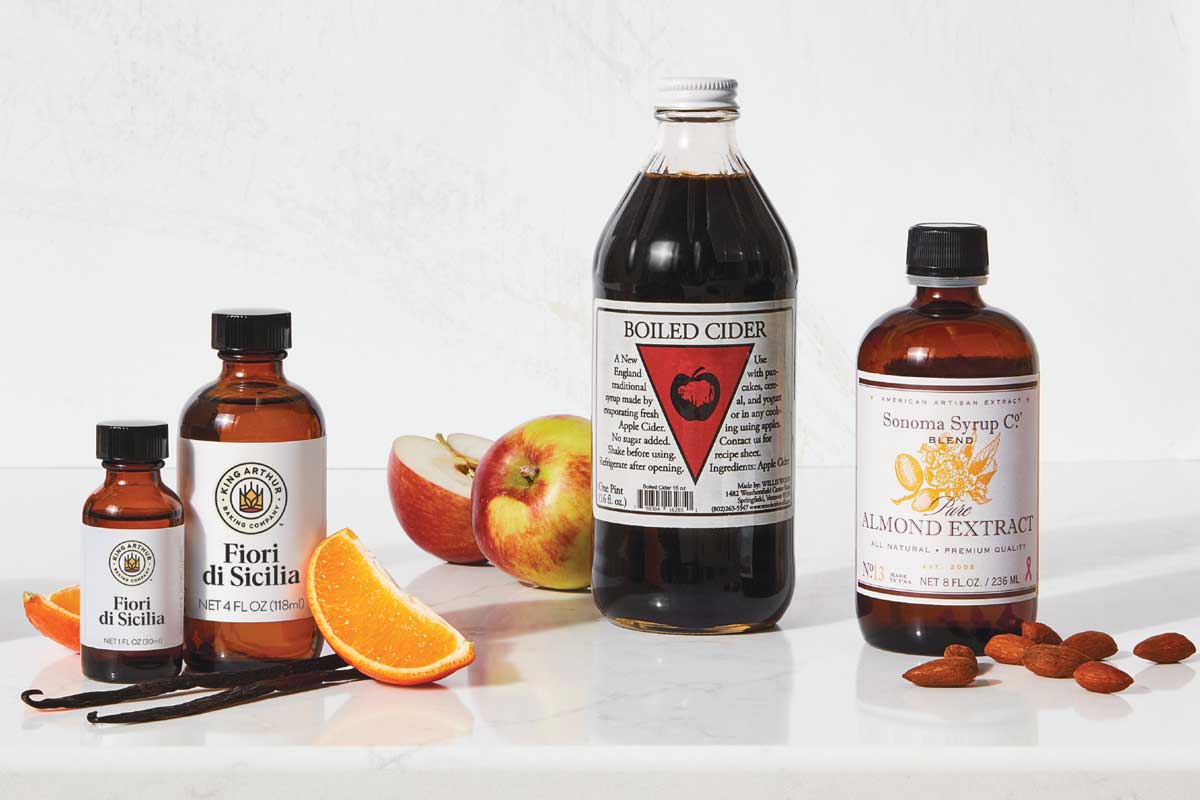 Then there's citrus zest: 1/2 teaspoon or so of lemon or orange zest provides some bright zing to complement the spice of the cinnamon (or any other spices you might have chosen).
Suggested spin: Add 1/2 teaspoon orange zest to the filling for an additional layer of flavor inspired by these Orange-Scented Cinnamon Rolls. 
Incorporate mix-ins
Now we're taking things to the next level: mix-ins. If you're the kind of baker who loves some textural contrast in your baked goods — like crunchy nuts or chewy raisins — you'll be happy to know this recipe is an excellent blank canvas for your mix-in fantasies.
It's easy to add mix-ins like nuts, dried fruits, or chocolate. To do so, chop these ingredients fairly fine so that the filling isn't too chunky and you can still roll your dough into an even spiral. Small fruity additions like Apple Cinnamon Jammy Bits work great here. If you're using chocolate, mini chocolate chips or finely chopped chocolate are best.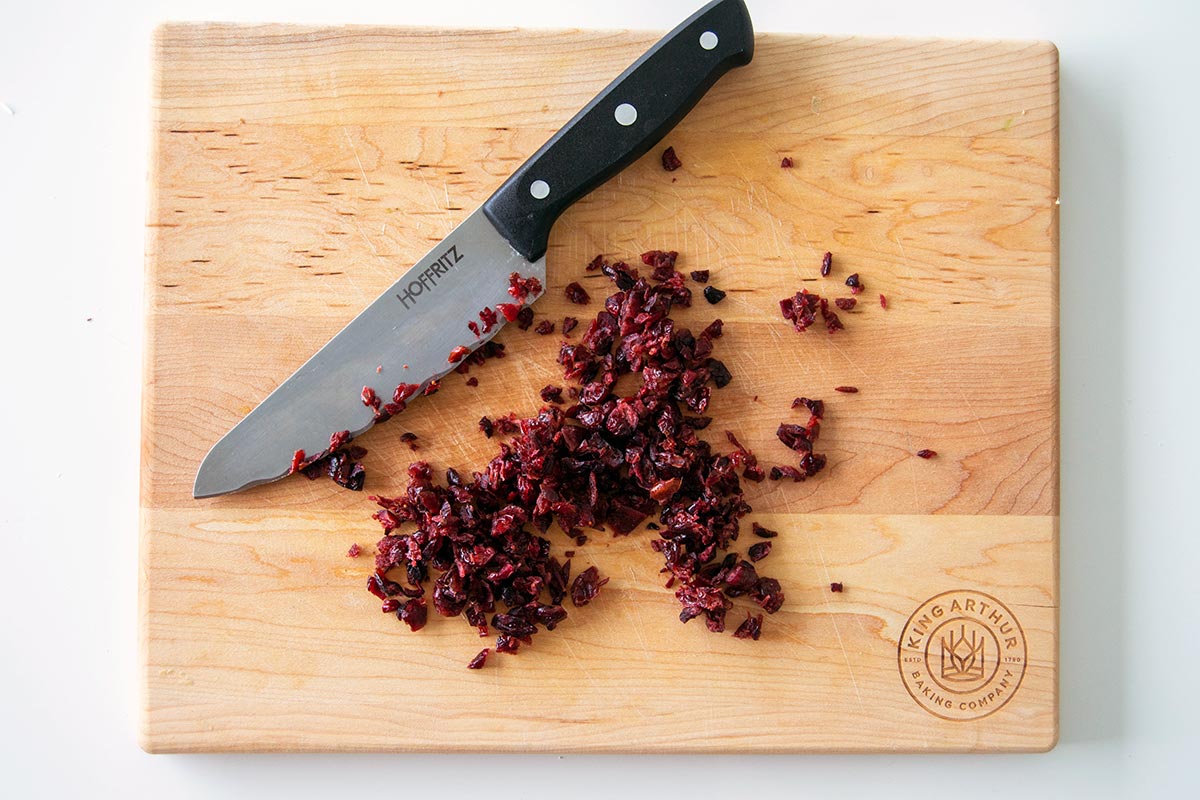 Aim to use around 1/2 cup of whichever ingredient you choose. Either stir directly into the filling mixture, or scatter on top of the filling-covered dough. Roll and slice like you normally would, and you're all set to go.
Suggested spin: To make a cranberry-walnut version of these rolls that's both crunchy and chewy, sprinkle about 1/4 cup (29g) chopped dried cranberries and about 1/4 cup (28g) chopped walnuts over the filling.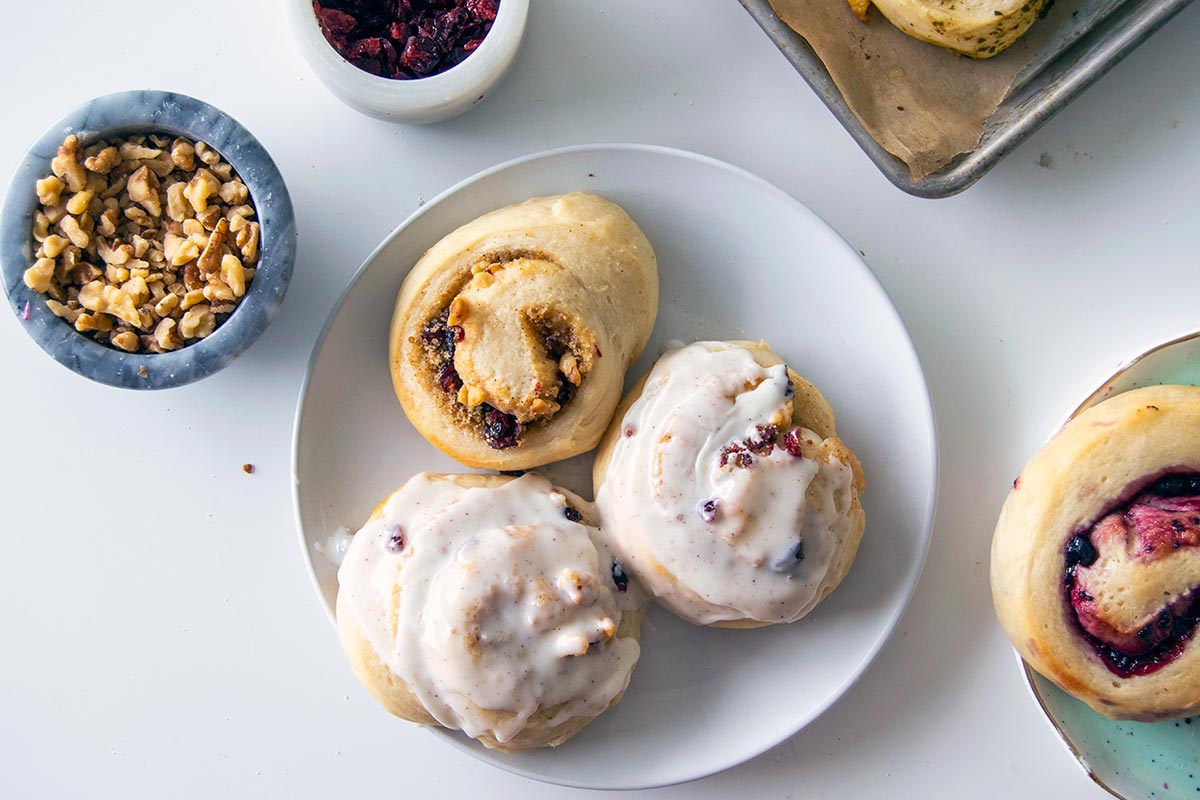 Spread on jams and preserves
Perhaps you want to ditch the spiced filling entirely and go with something fully fruity instead. In that case, jams and preserves can be an excellent choice to fill these rolls. To do so, you'll likely need around 3/4 cup (255g) to spread evenly over the rolled-out dough.
The key here is to use spreads that are thick and not too runny. Otherwise, they'll ooze out into a sticky mess when you try rolling the dough into a log. So stay away from something loose like lemon curd, and choose a stiffer jam instead.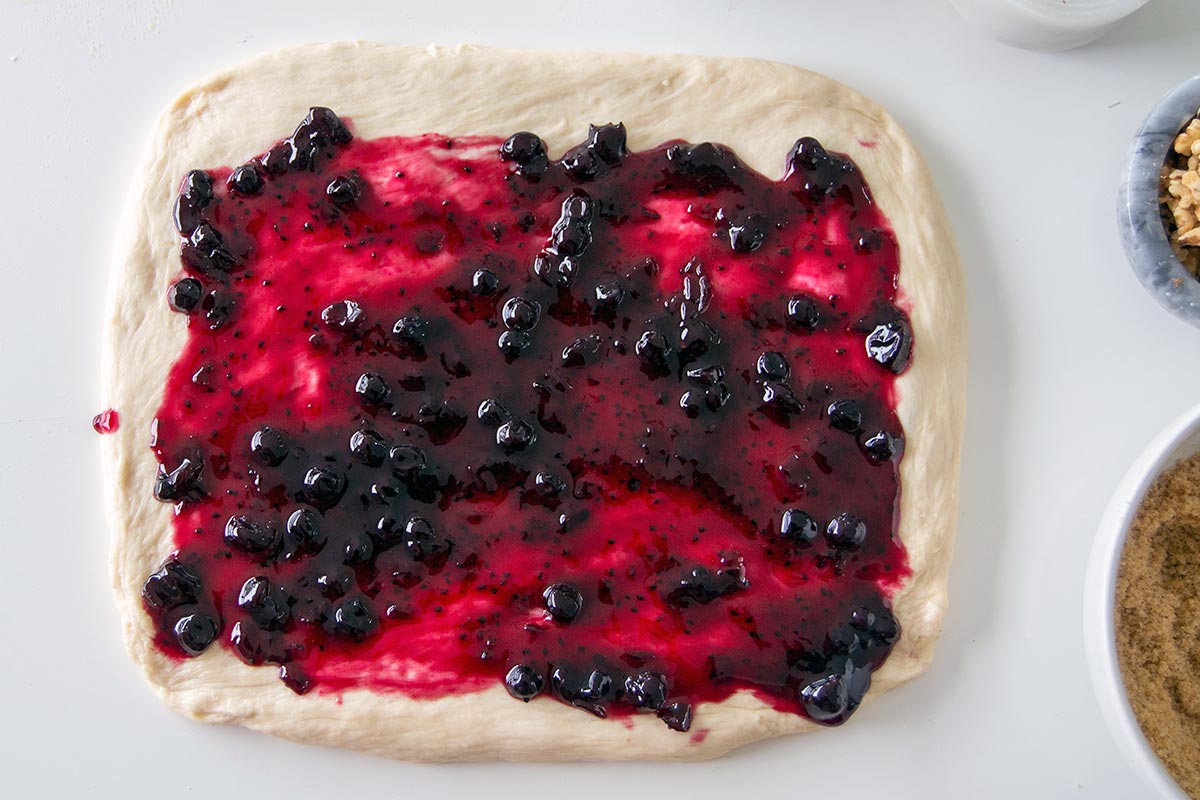 Even using thick jams the filling will still squish out of openings in the dough. There isn't really a way to prevent this, but here are some tips to minimize the mess:
Stir in 2 teaspoons all-purpose flour or 1/2 teaspoon Instant ClearJel to stabilize the filling 
Leave 1/2" strip of uncovered dough along both short vertical sides, in addition to one long horizontal side. (Start rolling up your log from the fully covered long side.)
Roll loosely to prevent spillage
Work on a sheet of parchment paper for easy cleanup
Cut rolls with dental floss, as cutting them with a knife will be super messy
Suggested spin: For a stunning roll, use around 3/4 cup (255g) blueberry jam as the filling. If you choose jam that still has some whole berries, you'll get a nice textural contrast. Grate the zest of one lemon over the filling before rolling. Finally, stir a little jam or blueberry juice into the icing for more blueberry flavor and gorgeous color. 
Switch to savory 
If you turn a cinnamon roll savory, is it still even a cinnamon roll? Probably not, but we're not here for philosophical discussions: We're here for pillowy carbs.
If you want to take the super-soft dough from Perfectly Pillowy Cinnamon Rolls and turn it into a dinner table treat … go for it! To do so, reduce the sugar in the dough to 1 tablespoon; other than that tweak, no other changes are needed to the basic dough recipe.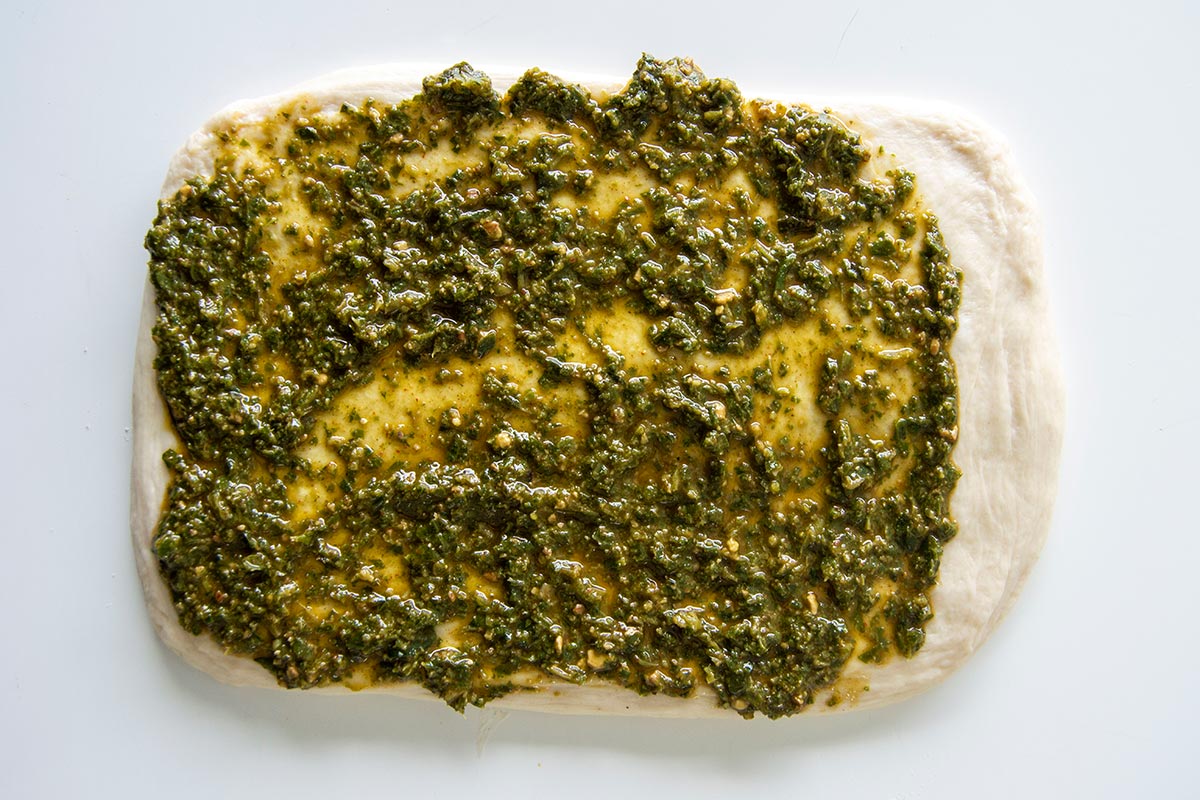 Savory spreads like pimento cheese or pizza sauce (doused in a lot of shredded cheese, of course) work well here. Like with jams and preserves, use thicker spreads that won't immediately spill out of the rolls. (Ahem, Bacon Jam, anyone?) Try following the same tips outlined above, too. 
Suggested spin: Spread your dough with around 3/4 cup (168g) pesto for a garlicky green option. In addition, add some finely chopped garlic to the melted butter you use to brush the rolls when they come out of the oven. 
And don't forget the icing! 
With an irresistibly fluffy texture and customized filling, there's just one last element to consider with your rolls: the icing (if you're not making savory rolls, of course.) While you can stick with the original vanilla icing if you want to let your filling shine, you can also tweak it to complement the flavor profile of your rolls. Add a pinch of spice, stir in a spoonful of jam, sprinkle on a dash of chopped nuts ... the possibilities are endless. And delicious. 
Have you made Perfectly Pillowy Cinnamon Rolls with alternate fillings? Let us know about your creations in the comments, below! 
Cover photo by Kristin Teig
Jump to Comments