In 2010, making easy and delicious gluten-free baked goods felt nearly impossible for most home bakers. Now in 2020, we're recognizing just how far the craft of gluten-free baking has come and celebrating the 10-year anniversary of our gluten-free line.
Happy 10th birthday to our gluten-free product line! Let's see which ingredients, mixes, and recipes have become the most well-loved over the decade.
Today we offer nearly 350 gluten-free recipes and 25 ingredients and mixes —  a treasure trove of choices compared to the slim pickings that existed a decade ago. Here are 10 of our employee-owners' favorites, from mixes to recipes; enjoy!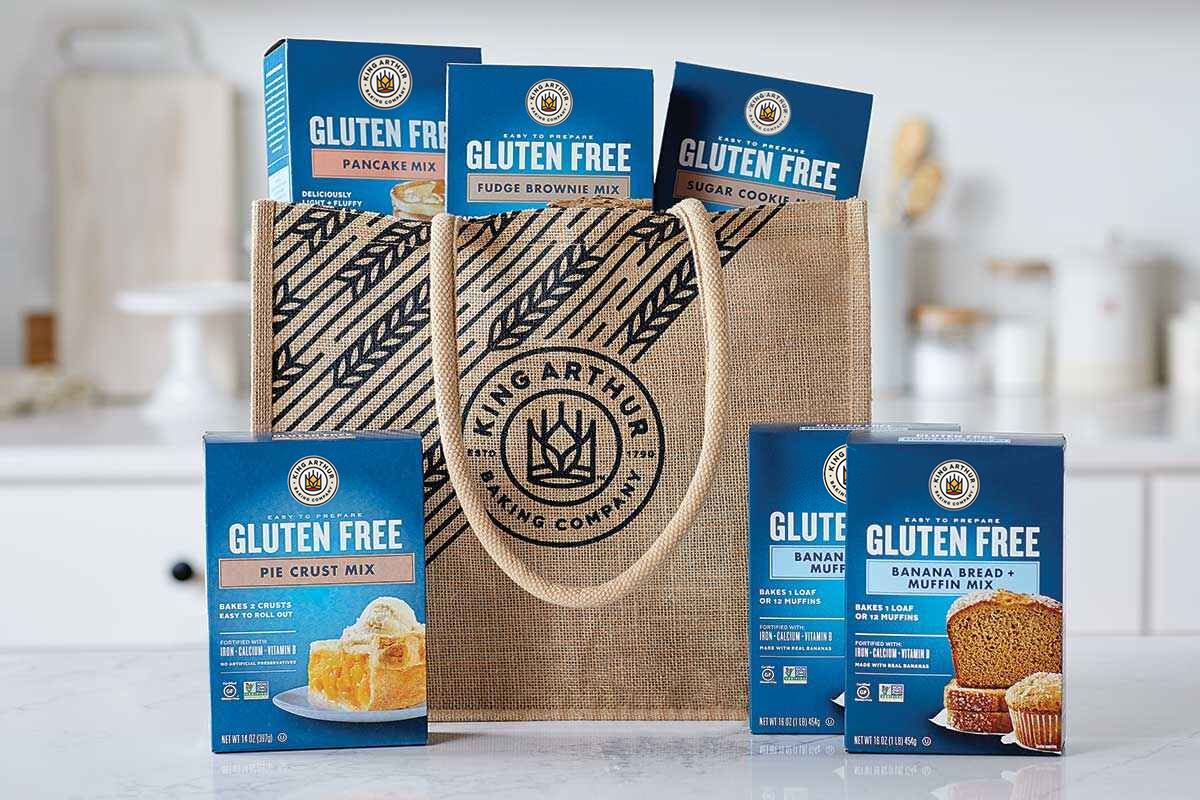 Amanda, one of our bakers on the Baker's Hotline, promises our Gluten-Free Cinnamon Streusel Coffeecake recipe is outstanding. She swears it tastes just like gluten-full coffeecake. "There's no grit, and it's so fluffy and nice. It's truly phenomenal!"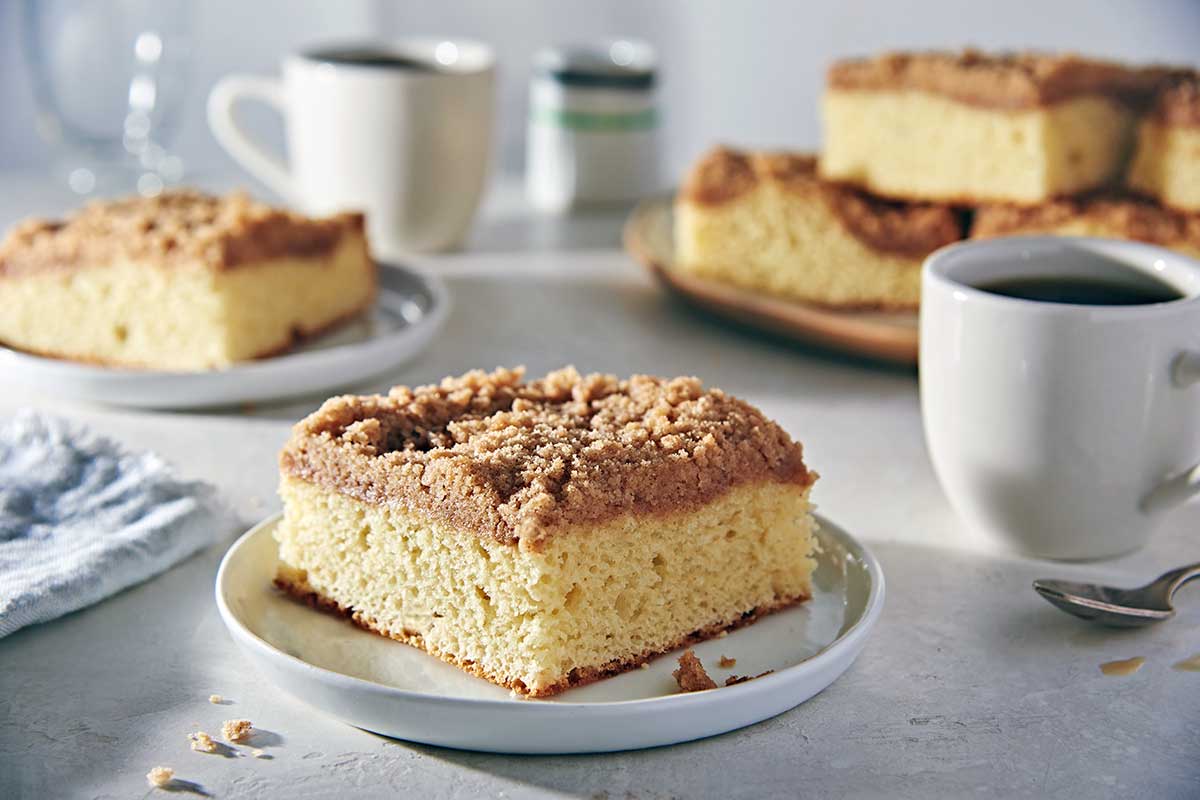 Plus, it's made with our Gluten-Free All-Purpose Baking Mix, which means there are fewer steps separating you from delicious, homemade coffeecake.
The Gluten-Free Brownie Mix may very well be the most adored item in the entire gluten-free line. The brownies are tender, perfectly fudgy, and rival the best brownies you've ever had. One employee-owner after another told me that this was their favorite gluten-free product, bar none.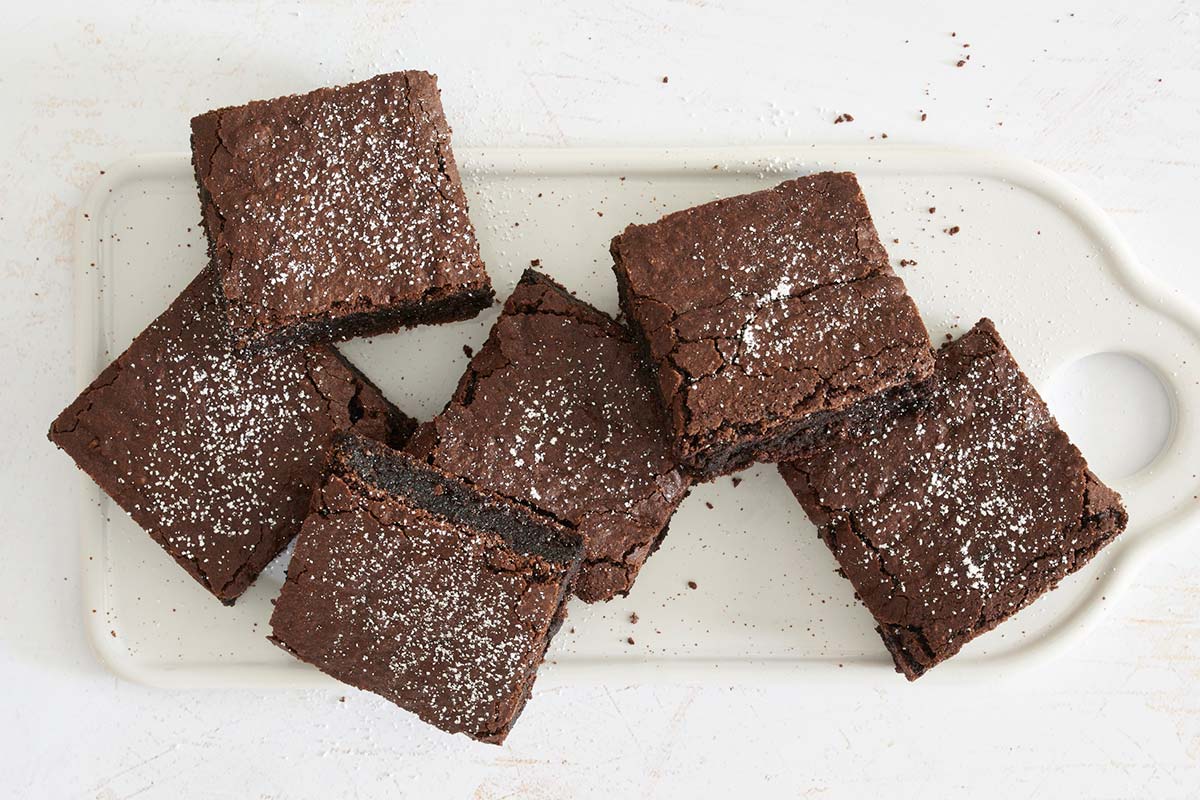 Leah, a member of our Customer Support team, frequently recommends our Gluten-Free Brownie Mix to customers and friends, and she also bakes it at home. "It's easy and foolproof, and you can customize it. I usually add chocolate chips or top the brownies with frosting." Chocolate-lovers, rejoice!
A hybrid of packaged mix and scratch baking, the Easy Gluten-Free Almond Cake recipe uses our Gluten-Free Yellow Cake Mix as a base and amps it up with almond flour and additional flavoring.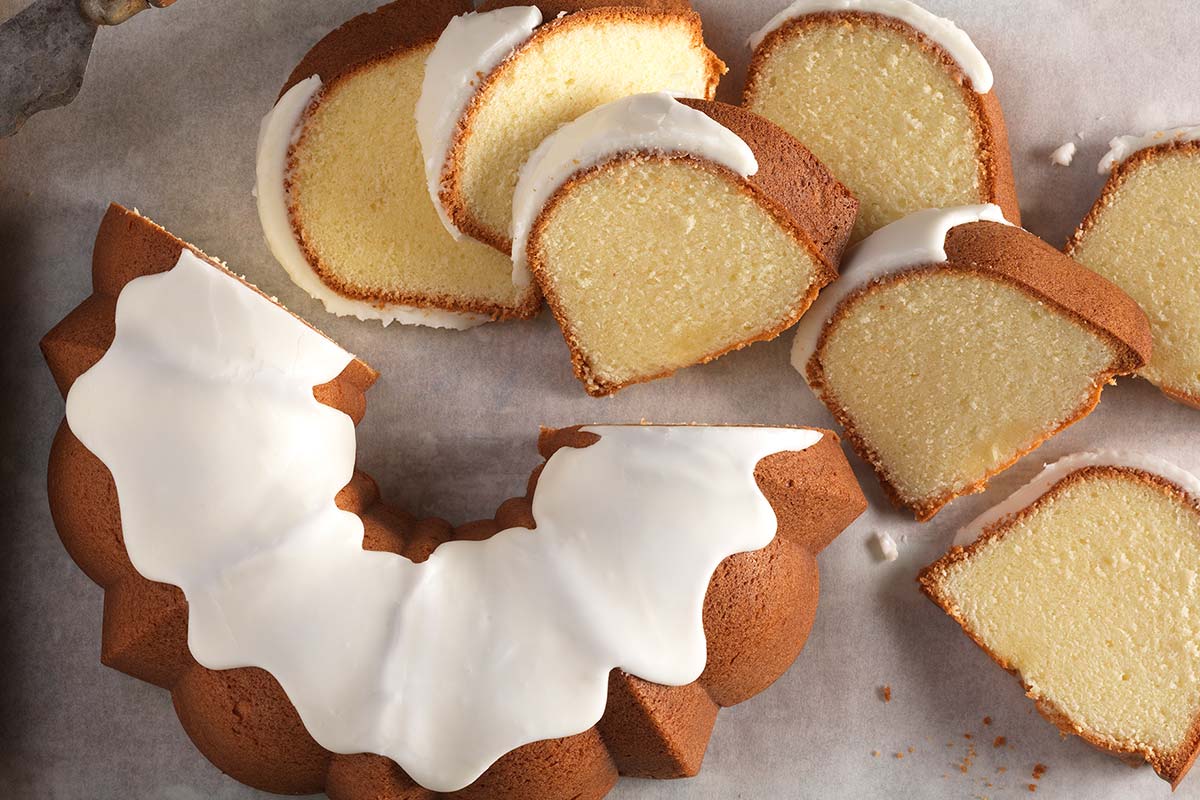 A member of our Research & Development team, Andrea, reports that this recipe was one of the early things her team made after realizing what a fantastic addition almond flour is to cake. Naturally gluten-free, almond flour adds a buttery richness and makes the cake even more tender.
Point-blank she says, "The texture is VERY good."
While developing the gluten-free counterpart to our Recipe of the Year, our test kitchen manager, Charlotte, chose to use our Gluten-Free All-Purpose Flour as the foundation because it's the workhorse of the gluten-free flour world.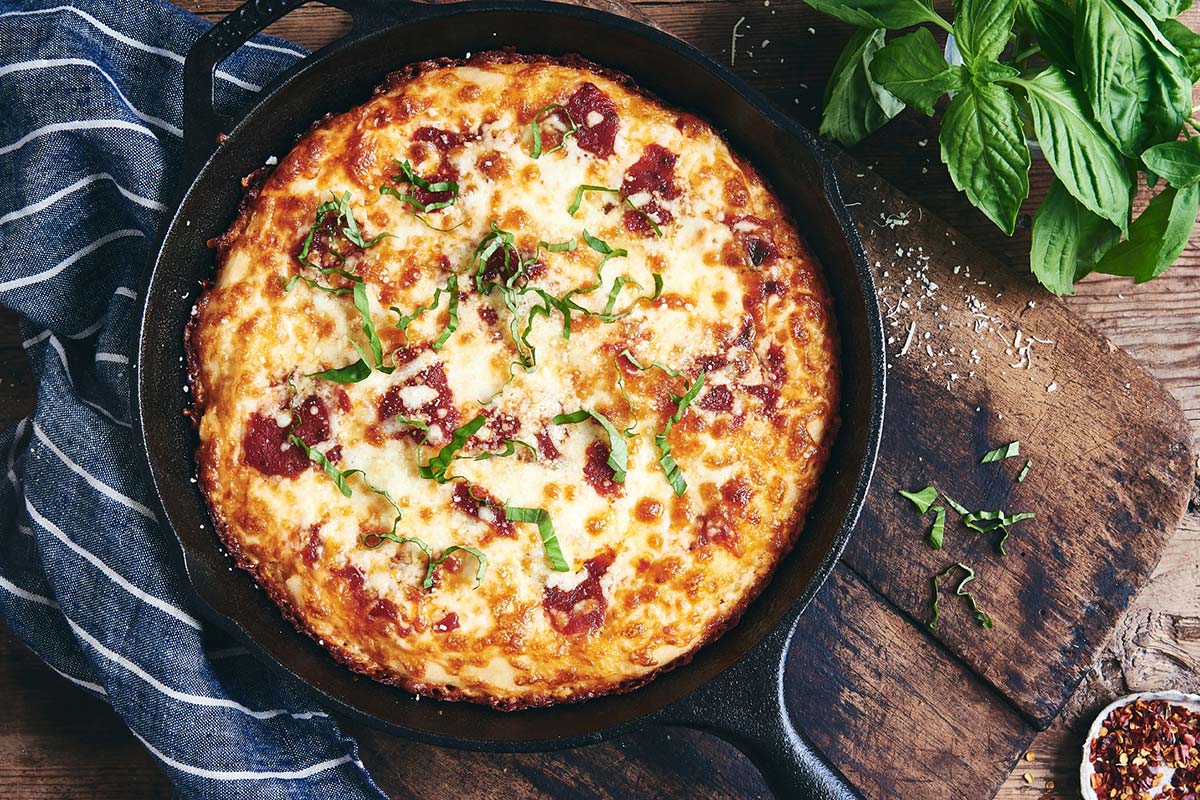 As a result, the Gluten-Free Pan Pizza recipe has quickly become a favorite of fans and employee-owners alike. One of our Digital Engagement Specialists, Morgan, said the dough rose more than she ever thought was possible from a gluten-free dough! The resulting pizza is light and tender, like well-baked focaccia.
5) Gluten-Free Pumpkin Bread Mix
Our Product Manager, Sarah, says that she keeps this seasonal gluten-free mix in her back pocket for holidays because her gluten-free people love it. She shares, "I jazz it up by adding salted caramel chips to half of the batch and chocolate chips to the other." Sarah also serves her personalized pumpkin bread as muffins for special occasions.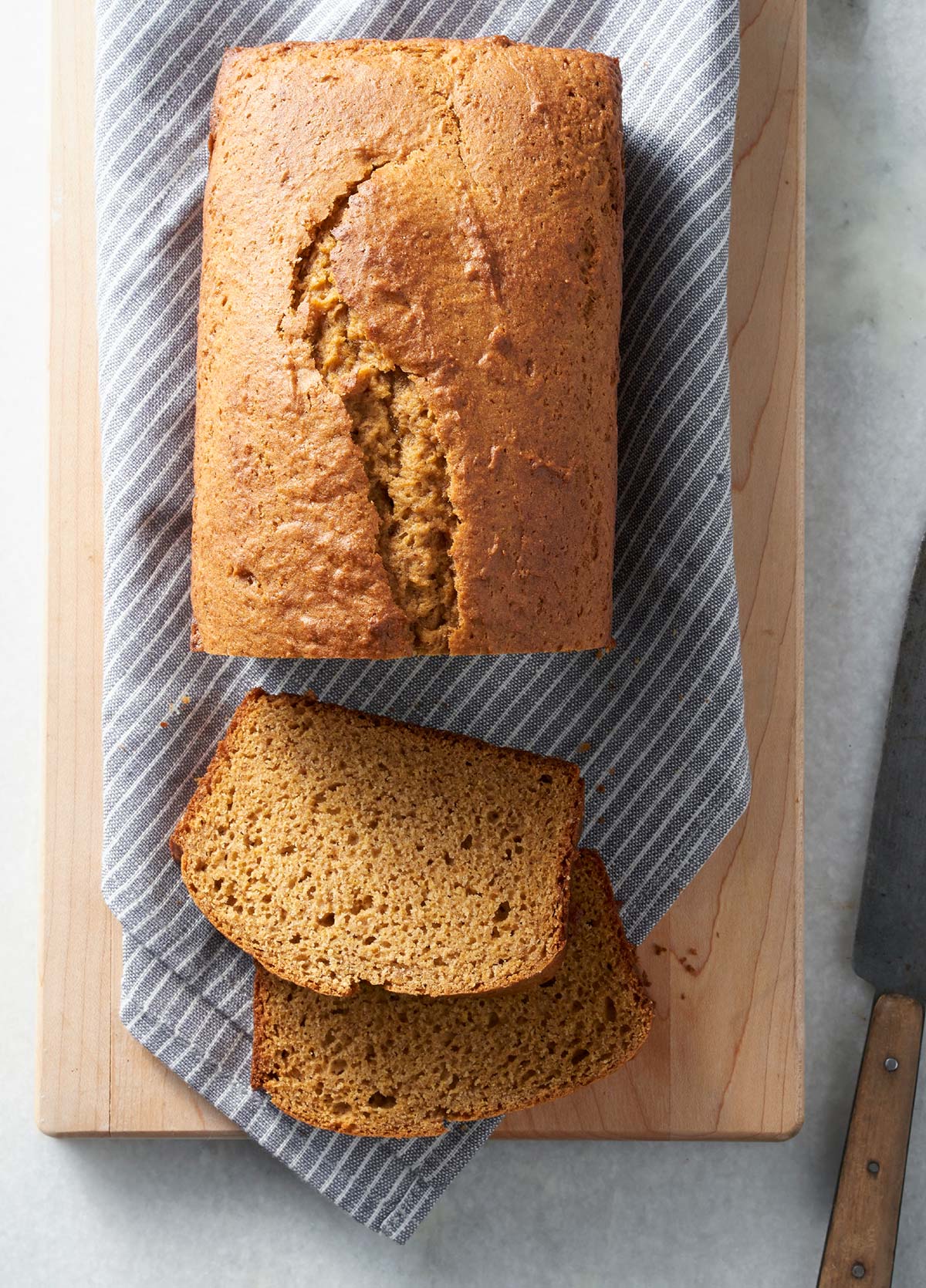 Our Test Kitchen Steward, Julie, has tasted her fair share of baked goods from the test kitchen. (She's worked here for almost 21 years!)
When our Research & Development team was first working on the Gluten-Free Cookie Mix, Julie (among other employee-owners) tasted a handful of similar products from other brands to set a baseline for gluten-free cookies. She remembers them all having a dry mouthfeel and gritty aftertaste. (Sad.) But when she first tasted our version of a gluten-free cookie, she said she couldn't believe they weren't wheat-based cookies.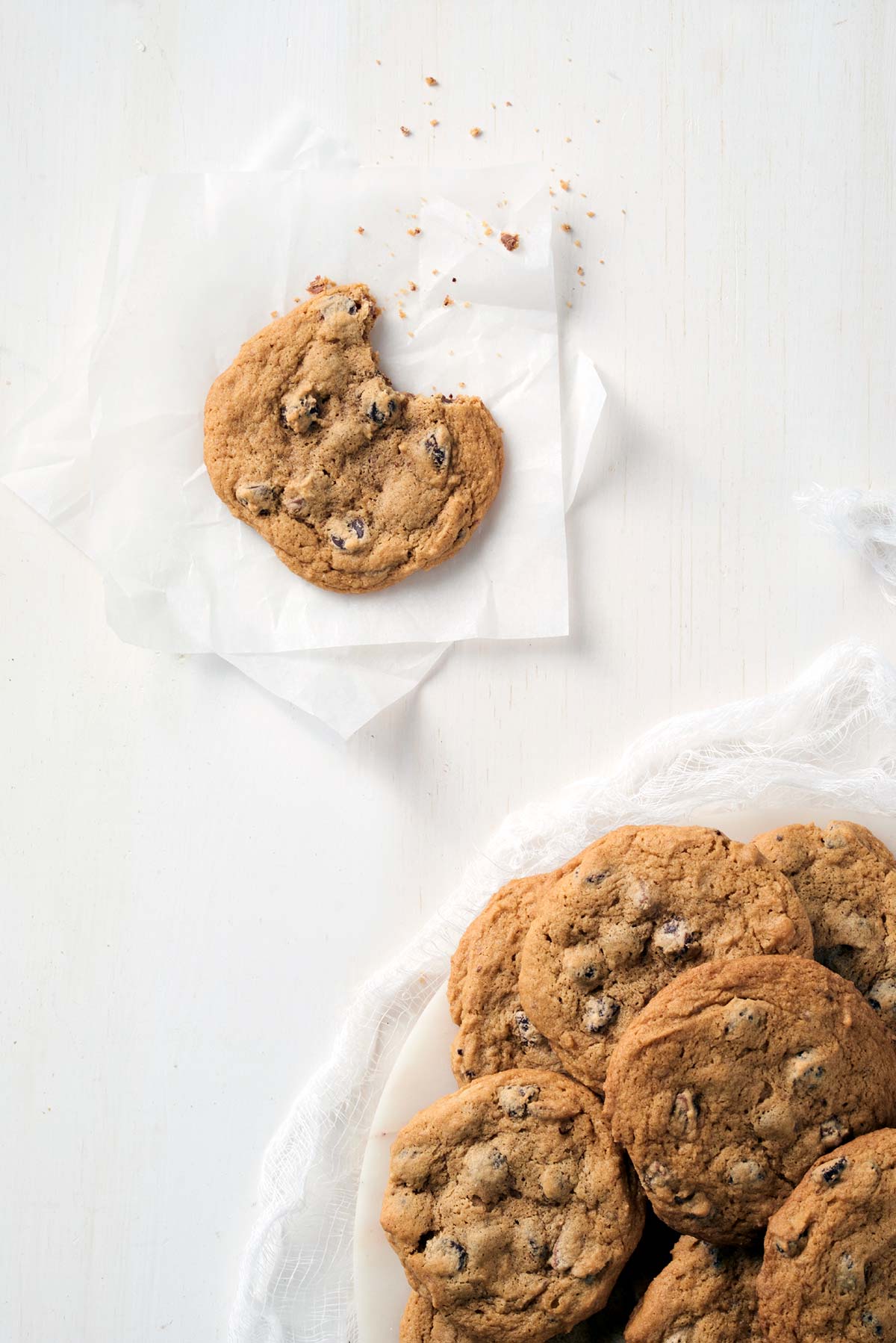 Kerry, one of our Bakery Flour Sales Associates, says that when it comes to baking chocolate cake, she loves starting with our Gluten-Free Chocolate Cake Mix. She dresses up the cake with buttercream frosting flavored with Fiori di Sicilia — it adds a touch of vanilla-orange deliciousness to the cake. If there's ever a small celebration and she ends up with leftover cake, she freezes it for midnight snacks later in the week.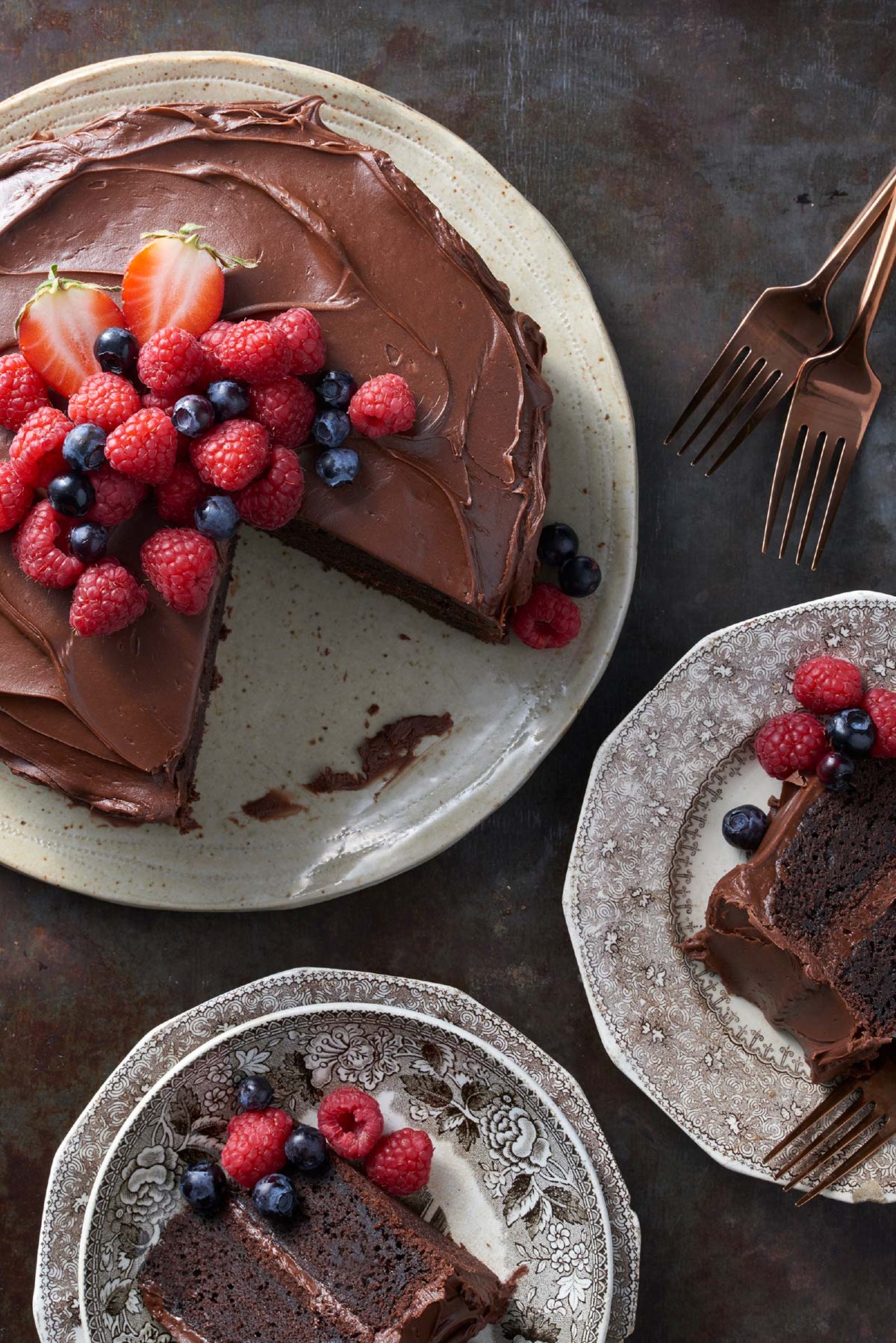 Our Brand Manager for the gluten-free line, Kim, says if she could only choose one mix, it'd be the Gluten-Free Pancake Mix. It's no wonder it's our #1 selling gluten-free item; it proves time and time again that it's an instant crowd-pleaser.
"Even the most discerning palette would never be able to detect that these pancakes are gluten-free," she says. Kim swears they don't even need extra frills to be outstandingly delicious. Just a simple topping of fresh fruit or maple syrup does the trick.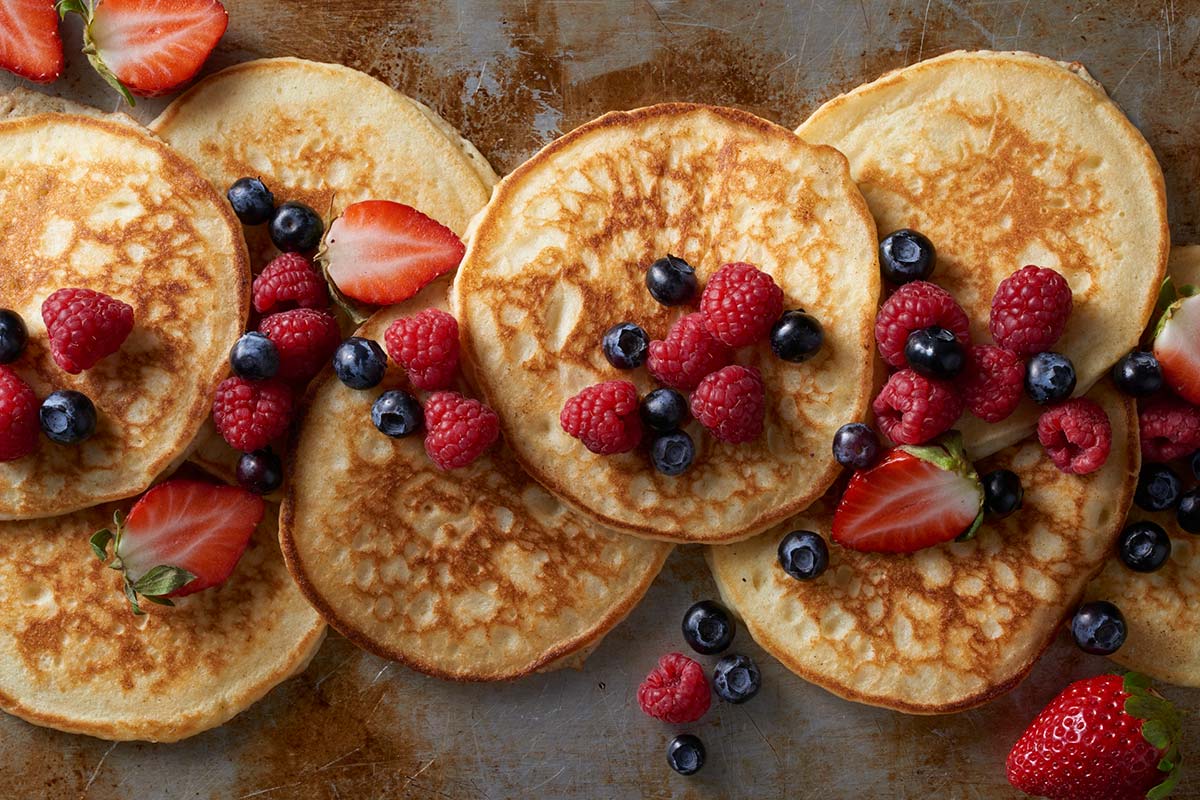 One of our newer gluten-free items made the list of products our employee-owners are loving right now. It comes from our selection of single serve dessert cups, which are a game-changer when it comes to easily making a portion-controlled, indulgent treat.
MJ is a baker who wears many hats in the company (baker on the hotline, longtime blogger, and even friendly receptionist), and she positively loves the chocolate chip cookie cups. When I ask her why this is top of her list, she laughs and says, "It's a warm chocolate chip cookie that I don't have to share with anyone!"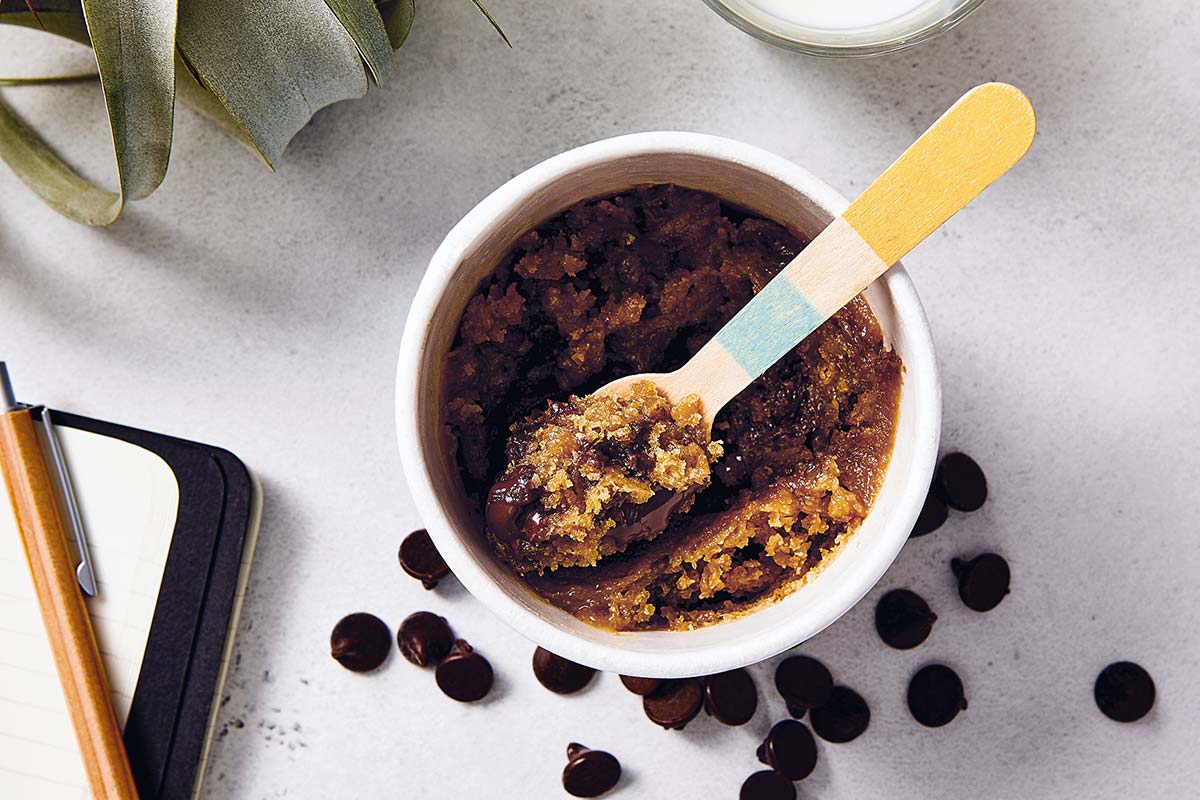 It's no secret that I'm head over heels for our Classic Birthday Cake recipe. It's the best yellow cake with chocolate frosting I've ever had, hands down. The hot milk method of mixing up the batter is pure magic.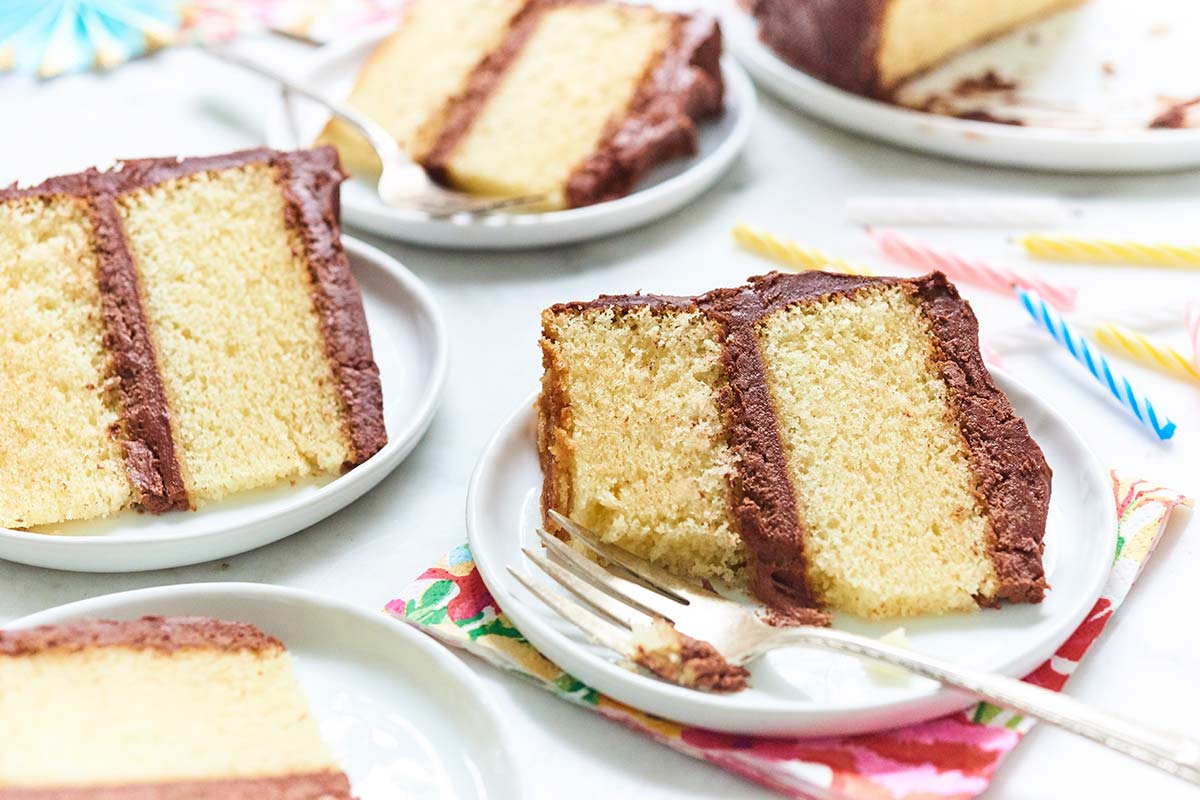 I often make this cake using our Gluten-Free Measure for Measure Flour instead of all-purpose flour in the batter, even though I don't eat exclusively gluten-free.
Why? I love sharing my baked goods with others; it's the number one reason why I bake. Making the Classic Birthday Cake with Measure for Measure ensures it's special-diet friendly so I can share it with all.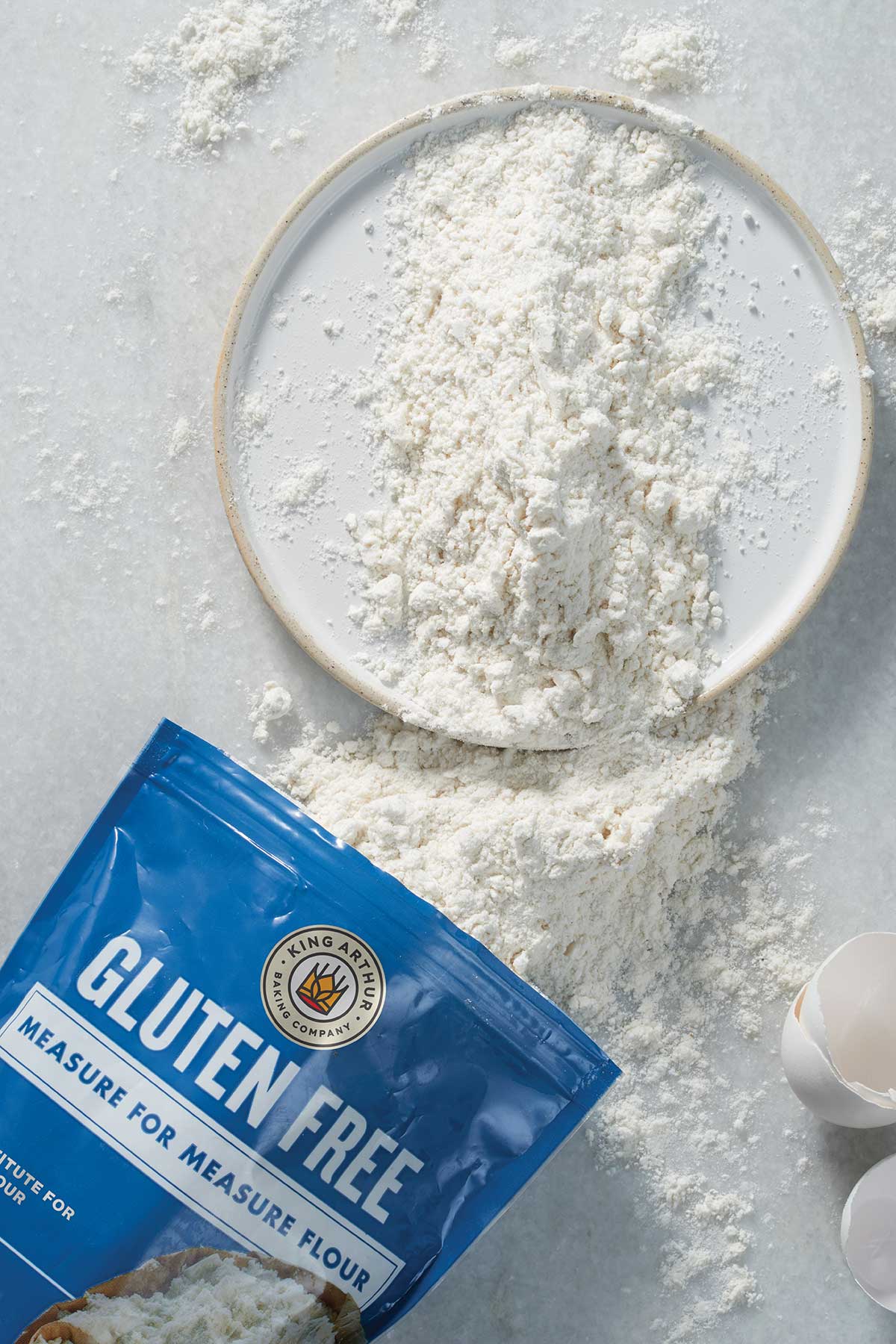 Cheers to 10 years!
Baking is about joy for us here at King Arthur, and our gluten-free line brings more bakers into the fold. Whether you're all about wheat flour or you're avoiding gluten, there's room for you in our kitchen.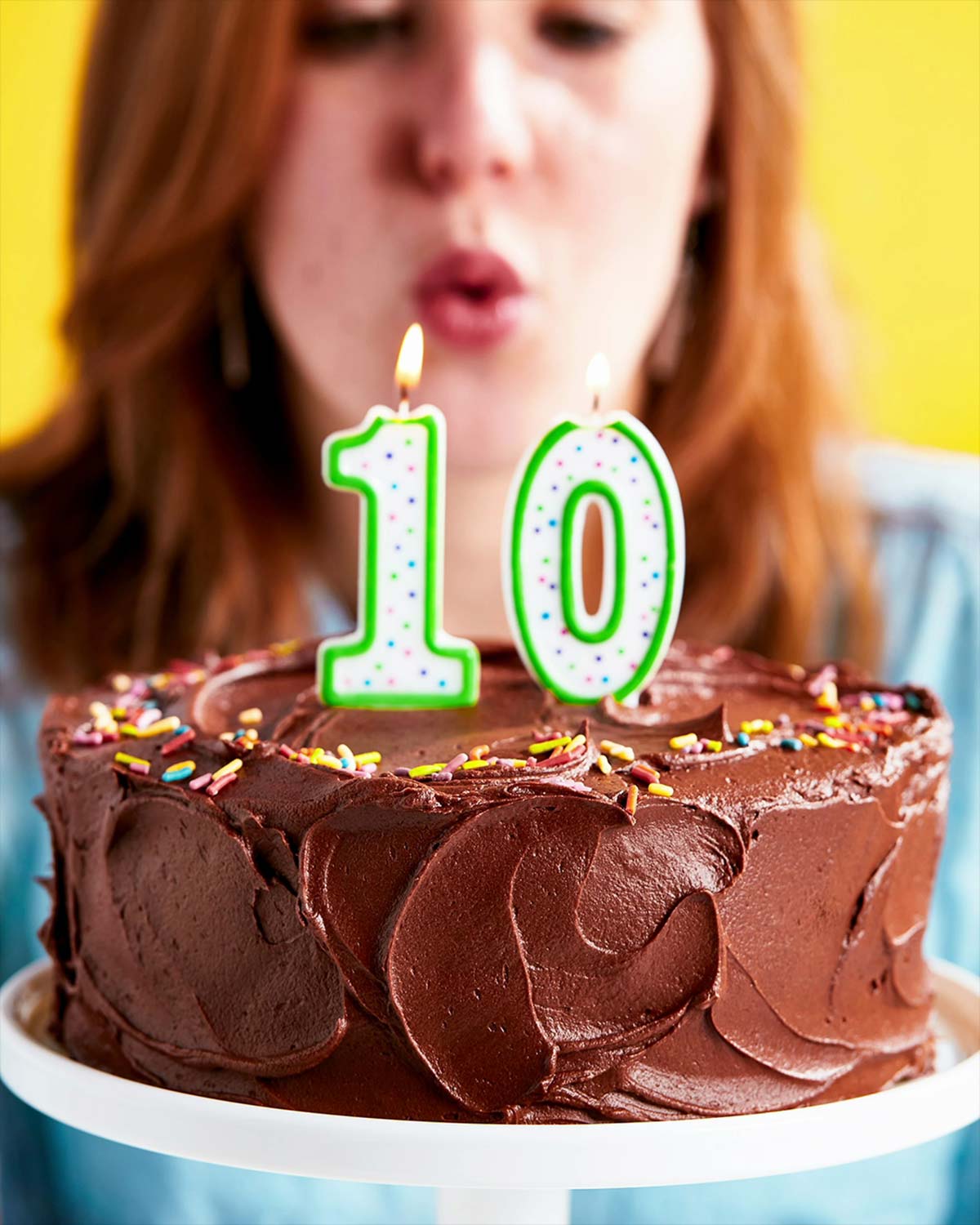 We're incredibly proud of the milestones we've passed over the last 10 years while developing our gluten-free line — thanks to our customers and fans who cheered us on along the way. We hope the next 10 years are just as joyful and delicious!
Jump to Comments