Just off the Hudson River in a tucked-away corner of Yonkers, New York, is Greyston Bakery. Enter the unassuming building, walk up to the second floor, and below a wall of glass windows, you'll find white-clad workers moving briskly around a manufacturing room.
The room is spare and clean, anchored by a massive contraption that mixes and preps brownie batter for a huge commercial oven. The workers measure out ingredients according to a well-honed recipe: flour, sugar, cocoa powder, and so on. It's not just any recipe—it's one that is beloved by millions of customers across the globe. They're baking the brownies that stud every pint of Ben & Jerry's chocolate fudge brownie ice cream.
"We don't hire people to bake brownies, we bake brownies to hire people."
Greyston Bakery isn't your average bakery. Not only do they make one of the world's most popular brownies, they operate differently. There's no bakery storefront for picking up baked goods; you can buy their cookies and brownies at Whole Foods (where they participate in a co-branded line that benefits the Whole Planet Foundation), or by sampling Ben & Jerry's brownie ice cream. But there's more that sets them apart: Greyston is a pioneer in open-hiring practices, with a mission dedicated to social good and community building. Their tagline: "We don't hire people to bake brownies, we bake brownies to hire people."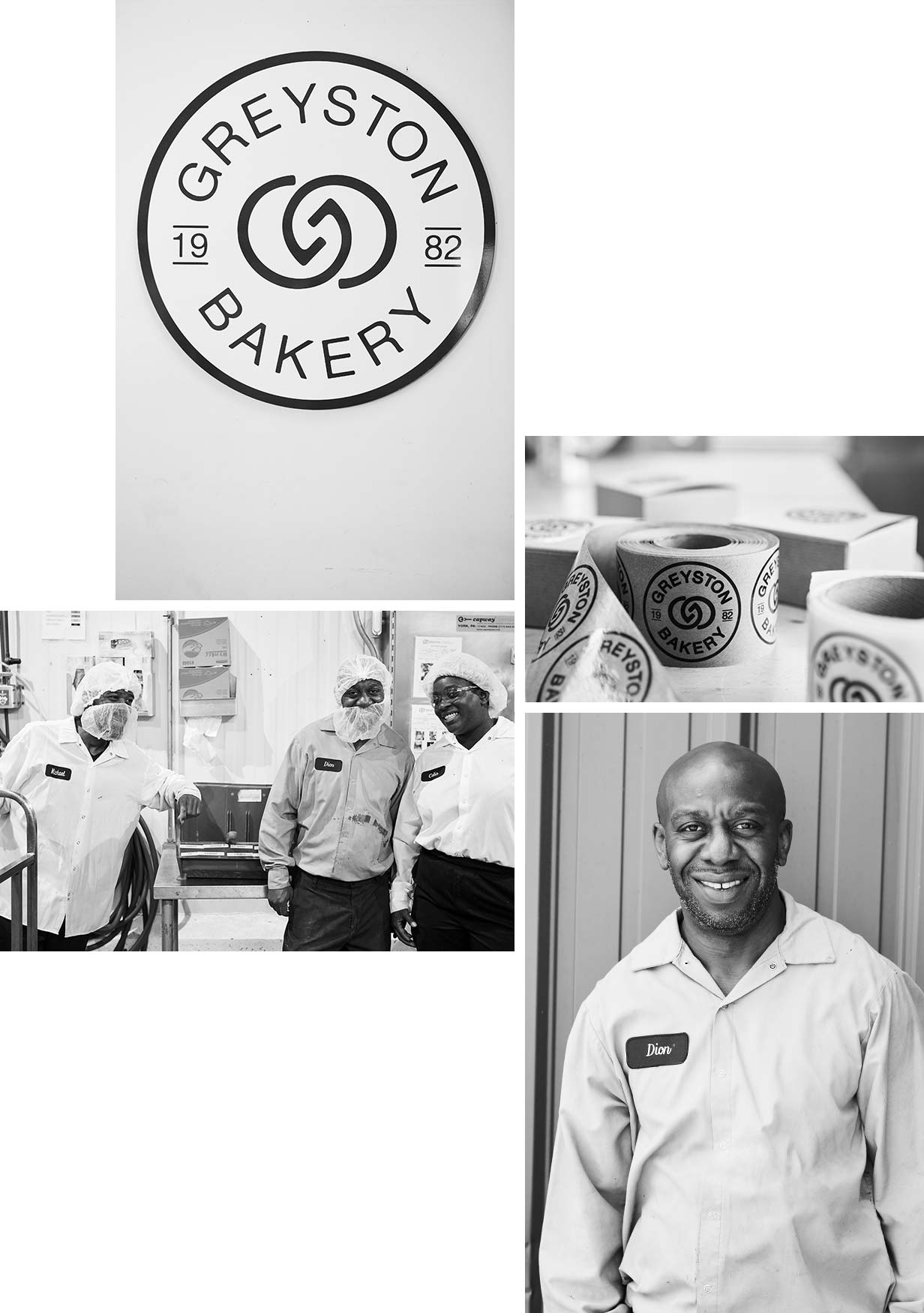 Greyston was founded in 1982 by Bernie Glassman. A practicing Zen Buddhist, Glassman was passionate about the issues of employment and poverty, which were ever-increasing in the 1980s. He watched Yonkers deteriorate from an area of promising economic growth to a stagnant city plagued by drugs and crime. Glassman saw access to employment as the most important way out of poverty, both for individuals and for society as a whole. He opened Greyston Bakery with an open-door policy towards hiring, meaning no questions are asked about previous incarceration, drug use, homelessness, or other social issues. To get a job at Greyston, you simply have to show up.
The policy doesn't translate to handouts or a less-than-competitive work environment. Karen Tumelty, Greyston's community manager, is quick to point out that their business is always focused on profit and success. Every employee has to show up on time, prove their worth, and add value to the business. Tumelty explains that open hiring simply broadens the field. By hiring employees with criminal backgrounds, little education, or other personal issues, Greyston helps to "illuminate landscapes around people's path. Poverty is a world of habit," Tumelty says, "and imagination beyond that world is a luxury." Greyston doesn't hand you a career, but they give you a second chance, allowing people with less-than-perfect résumés to have opportunities that they otherwise couldn't access because of their history.
Open hiring has proven to be an incredibly successful business strategy. Greyston has grown from a modest company to a business with over $10 million in sales. They bake over 35,000 pounds of brownies a day for Ben & Jerry's alone. In 1992, they established the Greyston Foundation: a non-profit that oversees the bakery and a wide range of other social enterprise initiatives. They run a community garden, an affordable community childcare center, a housing development in Yonkers, and a workforce development program.
They have an on-site counselor to offer guidance in continuing education, mental health, personal finance, wellness, and other life skills.
They've honed their hiring practices and employee relations over the years to best serve their community, with an eye toward helping their employees thrive despite tough backgrounds and challenging personal situations. They use a unique integrated philosophy called PathMaking, a term they use to describe their corporate belief that "wholeness" and attention to all aspects of life are what make for successful careers. To accomplish this, they have an on-site counselor to offer guidance in continuing education, mental health, personal finance, wellness, and other life skills. Employees can quickly access free resources for everything from career assistance to advice for dealing with substance abuse struggles.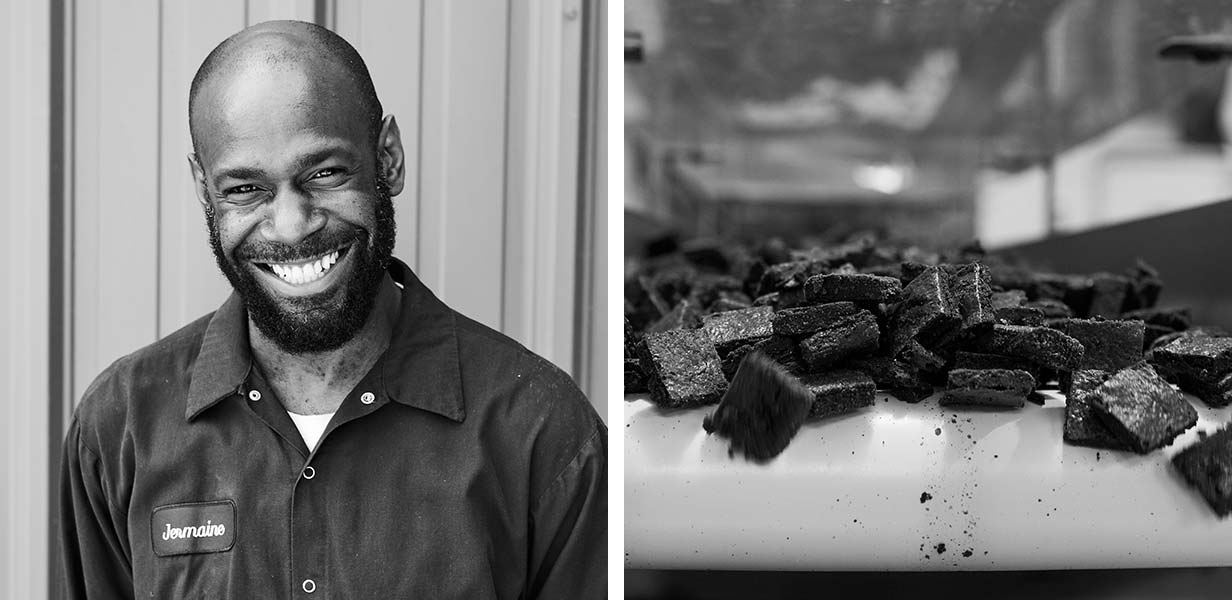 Tumelty notes that Greyston's open-hiring policy and employee assistance programs have plenty of skeptics. But she sees little difference between Greyston offering free counseling sessions and a company like Google offering free healthy lunches. They're both trying to have the most effective employees, ones who can come get their job done successfully without personal barriers to performance.
Greyston is pioneering a movement: Mike Brady, who took over as CEO in 2015, is particularly passionate about inclusive hiring and its power to help solve societal issues while building successful and profitable companies. He's spearheading a larger plan to open a center dedicated to teaching other companies how to adopt successful open-hiring policies.
Jump to Comments