If you, or anyone you know, are gluten-free, then you probably can attest that passing up the bread basket at dinner and family gatherings is actually pretty hard. I know for me, that was one of the hardest things when I first went gluten-free.
I'd see everyone around the table tearing into their warm dinner rolls, spreading their slices of crusty bread with butter and here I am, sitting with an empty plate in front of me.
Well here's what we say to that: "No more!"
Just because you're gluten-free, or baking for someone who is, that doesn't mean you can't also enjoy soft, pillowy dinner rolls. So we've created just that: perfectly tender Gluten-Free Dinner Rolls that are sure to make your heart swoon.
These rolls are a lovely cross between a tender biscuit and a soft dinner roll. They're simple to make, and can easily be scaled up for a crowd. And while they do have yeast in them and you need to let them rise, we promise they're worth it.
And we'll even venture to guess that everyone at the dinner table will be reaching for seconds!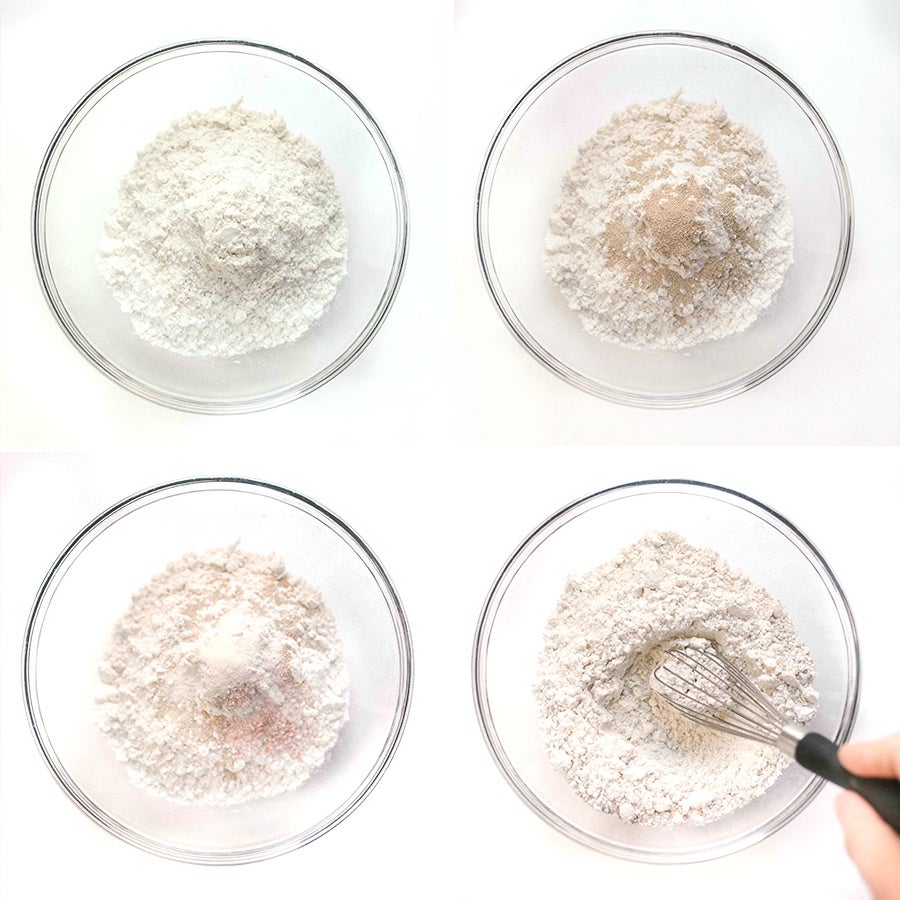 Gather your ingredients! You'll need:
1 3/4 cups (273g) King Arthur Gluten-Free Flour
1 tablespoon (7g) Cake Enhancer, optional*
1 teaspoon instant yeast
3/4 teaspoon salt
3/4 teaspoon xanthan gum
1/2 cup (113g) lukewarm milk
2 large eggs
2 tablespoons (43g) honey
2 tablespoons (28g) soft butter
*Please note that the Cake Enhancer linked to from this post is packaged in our own facility, which is not certified gluten-free.
We'll start by placing the flour, instant yeast, salt, and xanthan gum in a mixing bowl, and whisking to combine. Set the bowl aside and move on to your wet ingredients.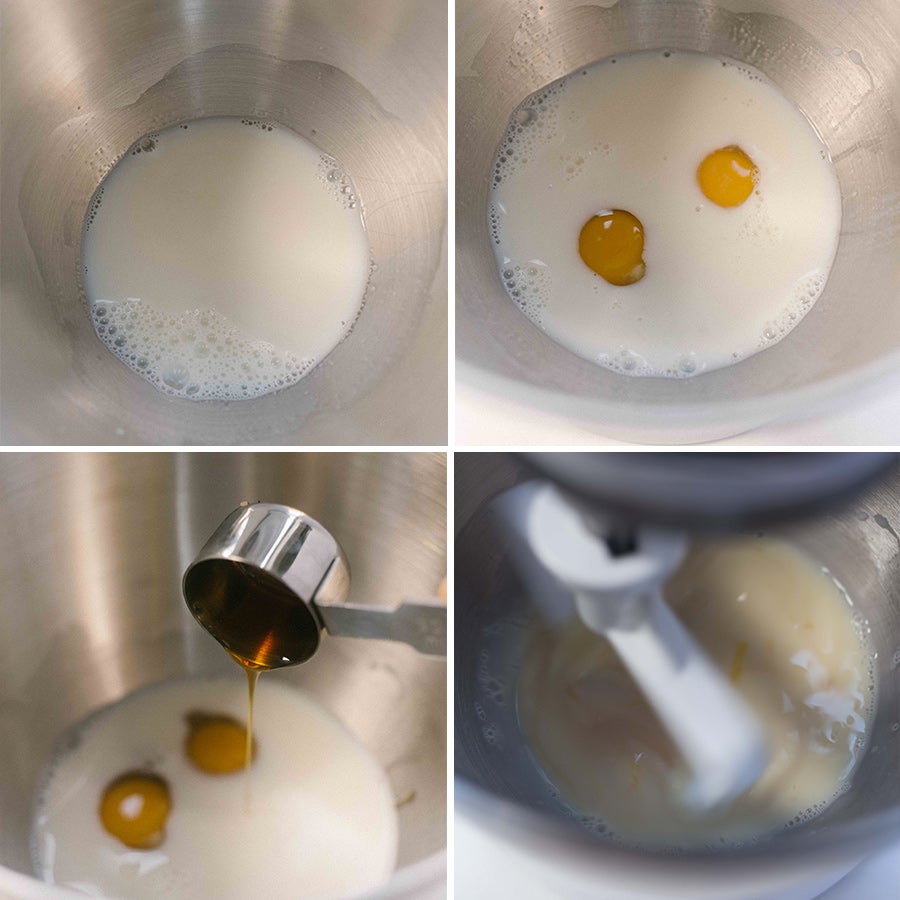 For the wet ingredients, using an electric mixer (hand mixer or stand), mix together the milk, eggs, and honey.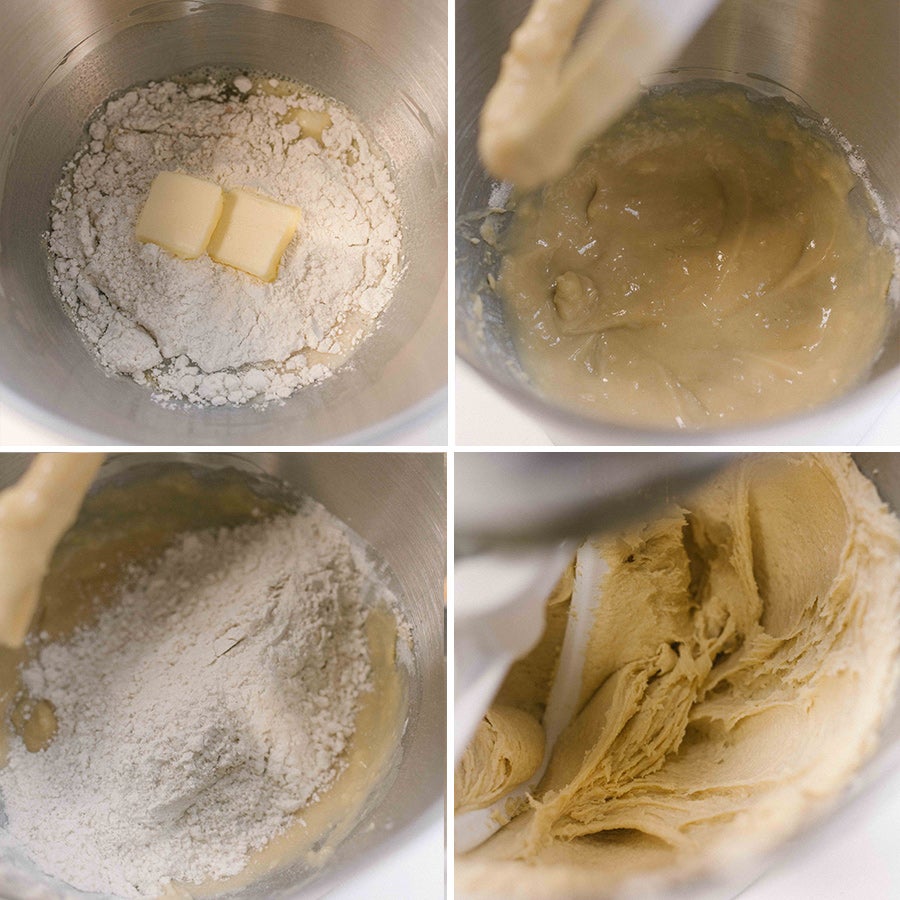 Beat in 1 cup of the flour mixture and 2 tablespoons soft butter.
Beat in the remaining dry ingredients. Scrape the bottom and sides of the bowl, then beat at high speed for 3 minutes to make a smooth, thick batter.
Cover the bowl, and let the thick batter rise for 1 hour. It won't appear to do much – that's OK. Scrape down the bottom and sides of the bowl, deflating the batter in the process.
Shaping the Gluten-Free Dinner Rolls
Grease an 8" round pan, then grease a muffin scoop or large spoon with the melted butter, or with non-stick baking spray.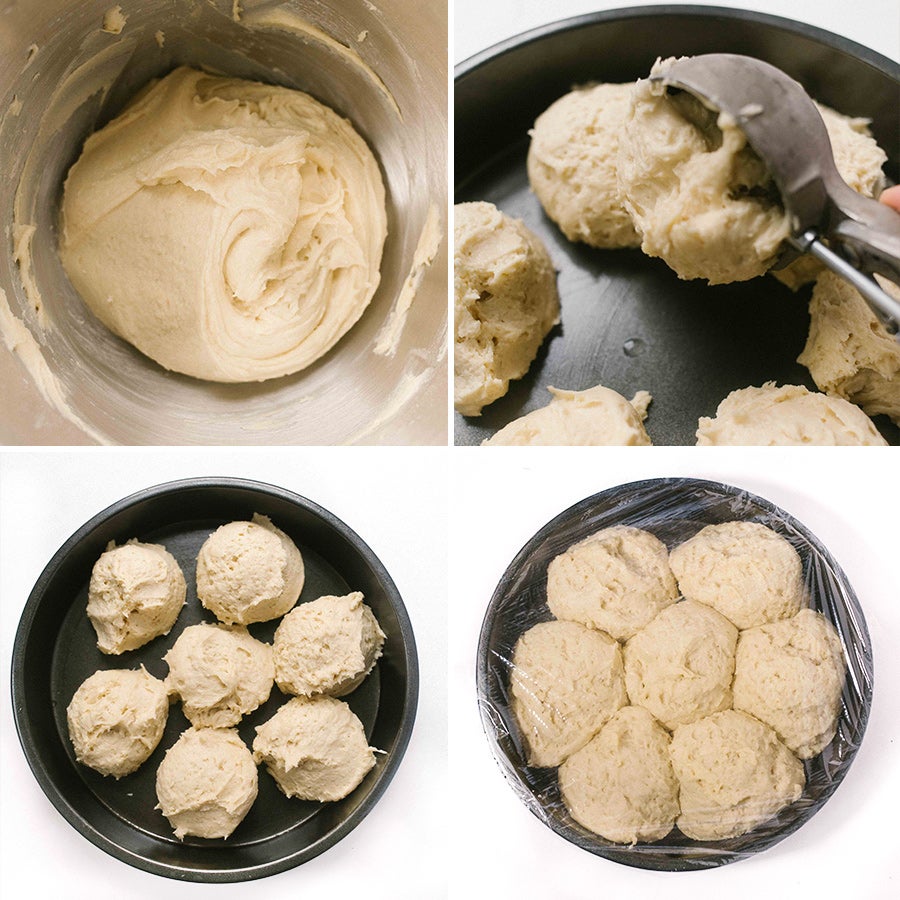 Scoop the dough into the pan; a slightly overfilled muffin scoop works well here. Space seven mounds around the perimeter, and one in the middle. (For highest-rising rolls, do as I say — not as I did in this photo!)
Cover with greased plastic wrap, and set in a warm place to rise until the rolls touch each other and look puffy. This should take about 45 to 60 minutes. Toward the end of the rising time, preheat the oven to 350°F.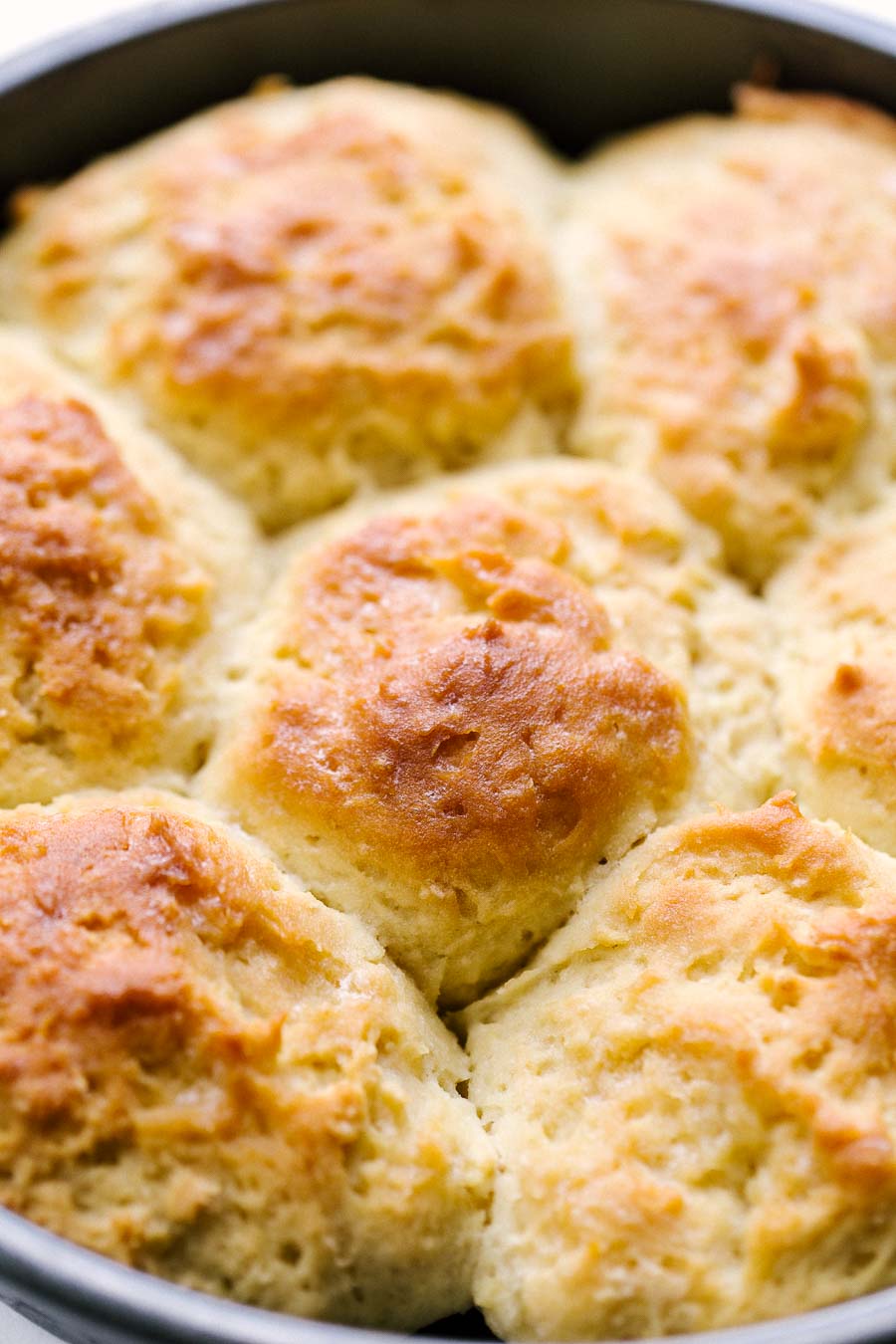 Time to bake!
Bake the rolls for 28 to 32 minutes, until they're golden brown. Remove the rolls from the oven, let them cool in the pan for 10 minutes, then turn them out of the pan onto a rack. Serve warm.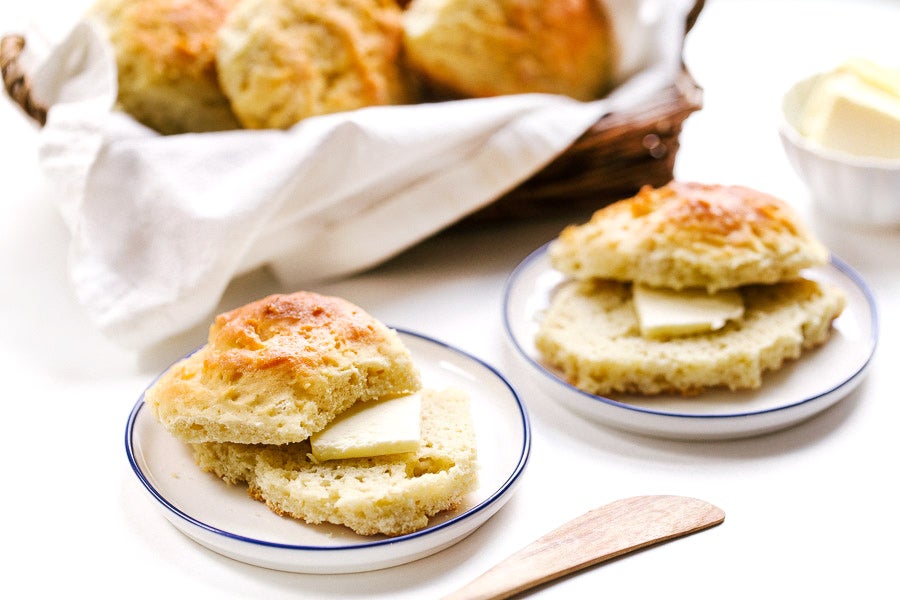 See our Gluten-Free Dinner Rolls recipe. Happy baking!
Jump to Comments