Gluten-Free Pumpkin Chocolate Chip Cookies
The ultimate fall treat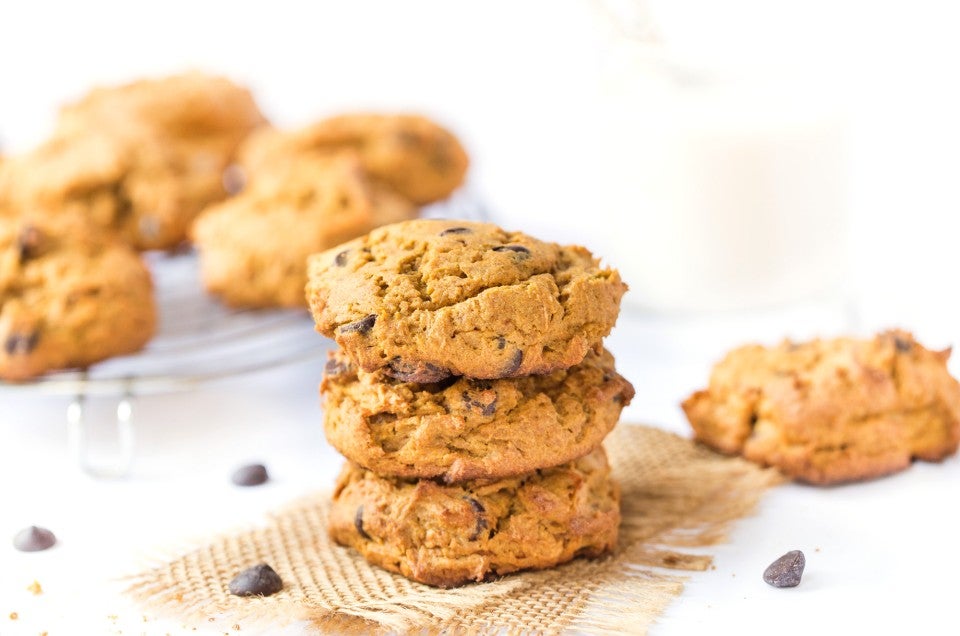 As bakers, one of our favorite things about fall, aside from the gorgeous foliage we get here in Vermont, is pumpkin. We've had our fair share of fun with pumpkin recipes over the years, but today we're keeping things basic and showing you how to make soft-and-chewy gluten-free pumpkin chocolate chip cookies.
This recipe is perfect for anyone who loves pumpkin and wants an easy cookie recipe that also happens to be gluten-free. We're not making any special changes to our classic Pumpkin Chocolate Chip Cookie recipe, we're just changing out our All-Purpose Flour for our Gluten-Free Measure for Measure Flour.
If you're new to the world of gluten-free baking, we've totally got your back here. Measure for Measure is the perfect solution for those of you who want to quickly and easily convert a recipe to gluten-free. In recipes like muffins, cookies, pancakes/waffles, scones, and quick breads, you can simply swap out our All-Purpose Flour for Measure for Measure and keep everything else the same.
How awesome is that!?
And that's just what we're doing with today's recipe. We're making these soft and tender cookies with a lovely fall twist. We know you and your loved ones are going to gobble them right up!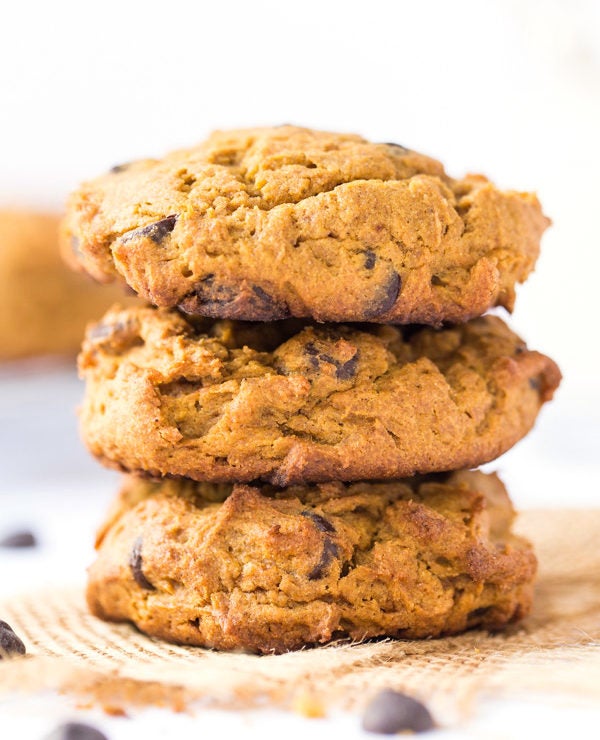 Gluten-Free Pumpkin Chocolate Chip Cookies
To make our pumpkin cookies, we'll start by preheating the oven to 375°F. Lightly grease two baking sheets, or line them with parchment paper.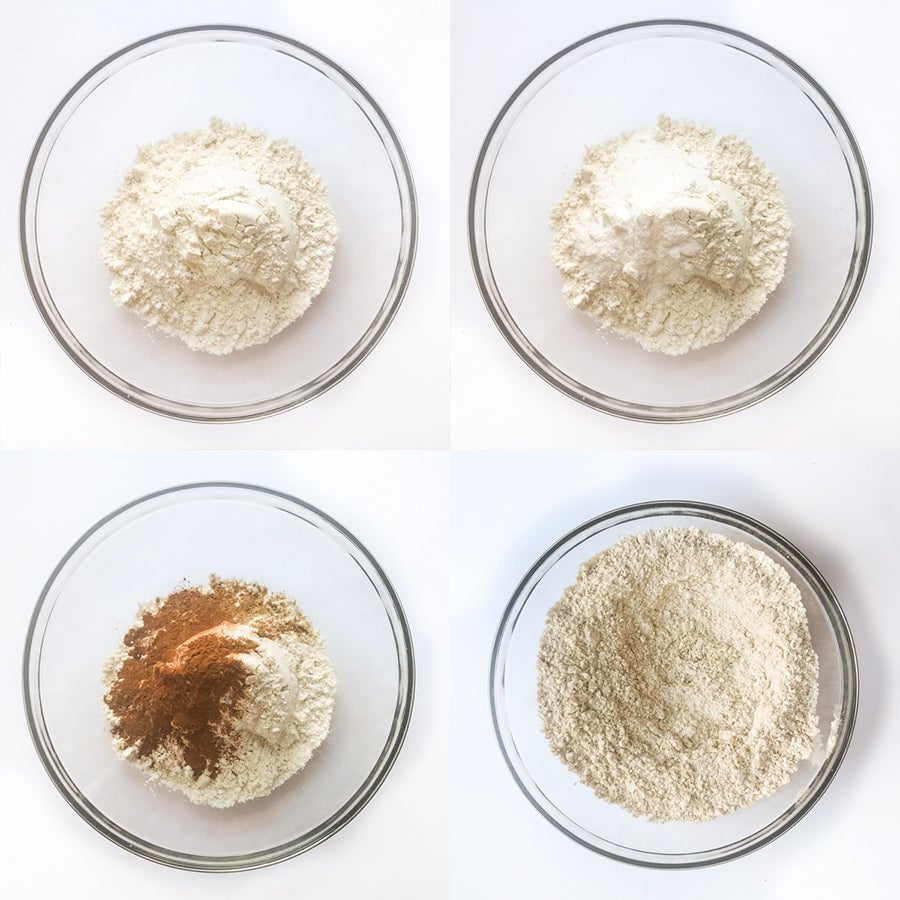 In a medium mixing bowl, whisk together:
2 1/4 cups (270g) Gluten-Free Measure for Measure Flour
1 teaspoon baking powder
1/2 teaspoon baking soda
1/2 teaspoon salt
1 1/2 teaspoons ground cinnamon
1/2 teaspoon ground ginger
Set this aside while you combine the wet ingredients.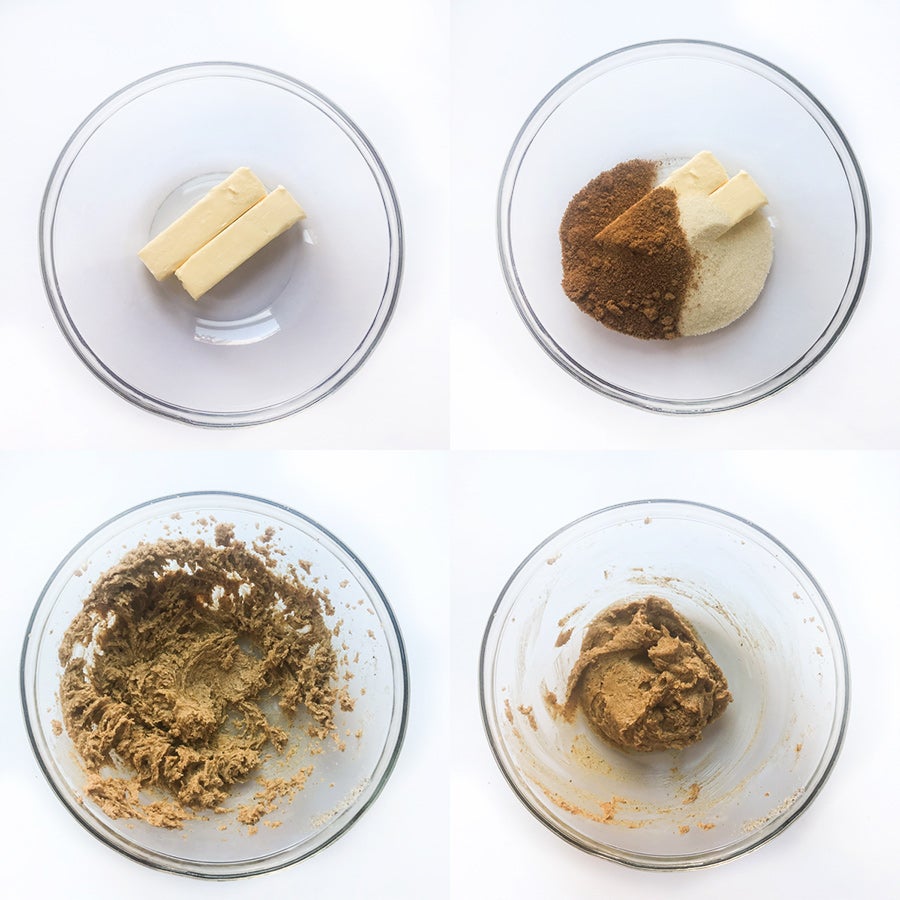 In a separate bowl, beat together:
16 tablespoons (227g) unsalted butter, softened
1/2 cup (106g) brown sugar
1/2 cup (99g) granulated sugar
Scrape down the sides of the bowl as you go and continue to beat just until smooth.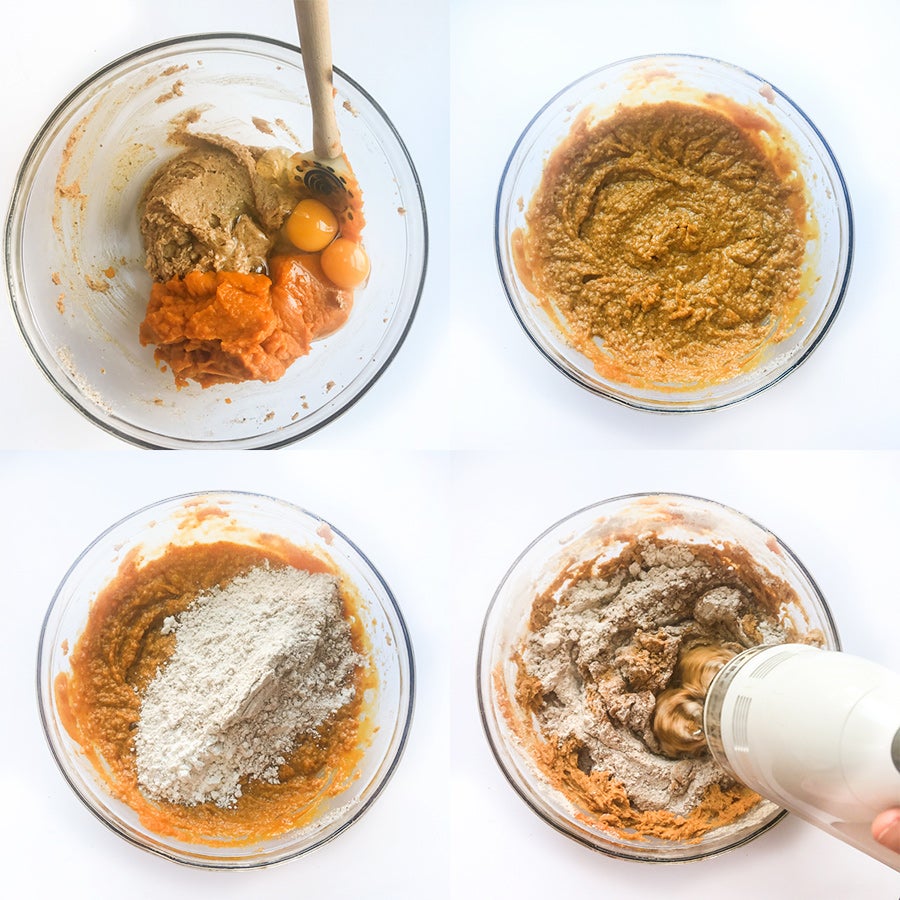 To this mixture add in:
1 (15-ounce) can pumpkin
2 large eggs
1 teaspoon vanilla extract
Beat this until it's smooth and fluffy. If desired, you can also beat in the zest (grated rind) of one orange.
Slowly add the dry ingredients to the wet ingredients, beating to blend.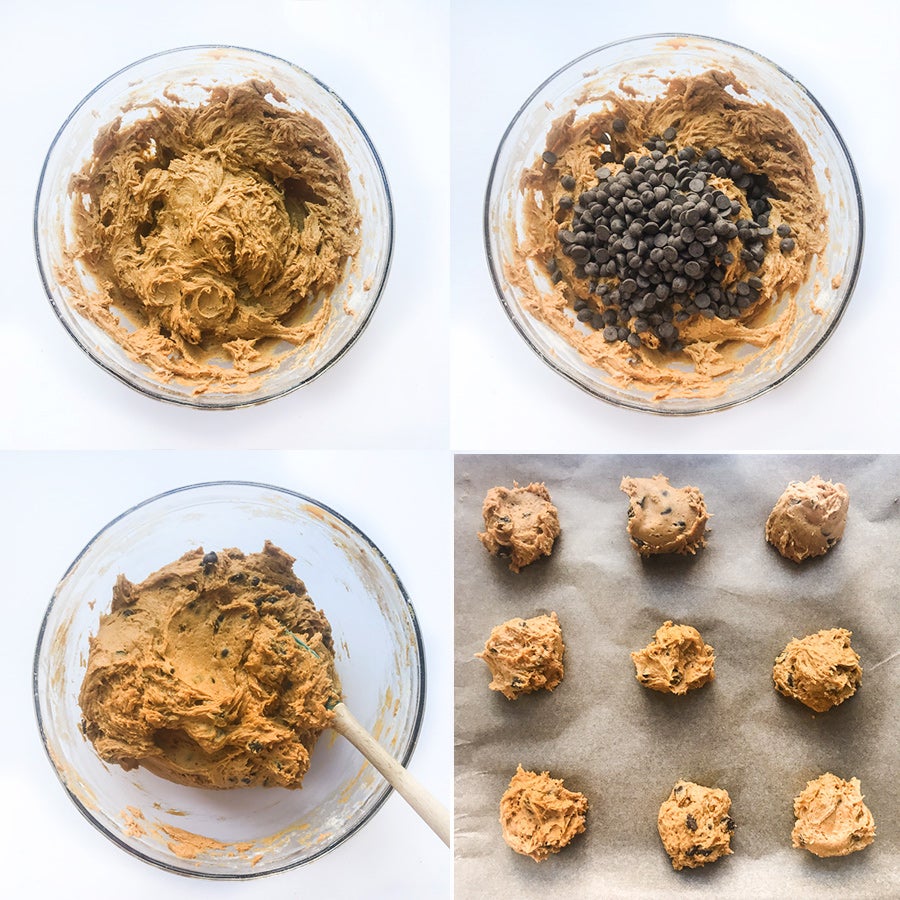 Stir in 2 cups (340g) chocolate chips. You could also add 1 cup (113g) of walnuts, if desired.
Then, using a tablespoon cookie scoop or soup spoon, drop the dough onto the prepared baking sheets in 1 1/4" balls.
Bake them on the middle oven rack for about 18 minutes, until the edges are lightly browned.
Remove the cookies from the oven, and let them cool on the baking sheets for 5 minutes before transferring them to racks.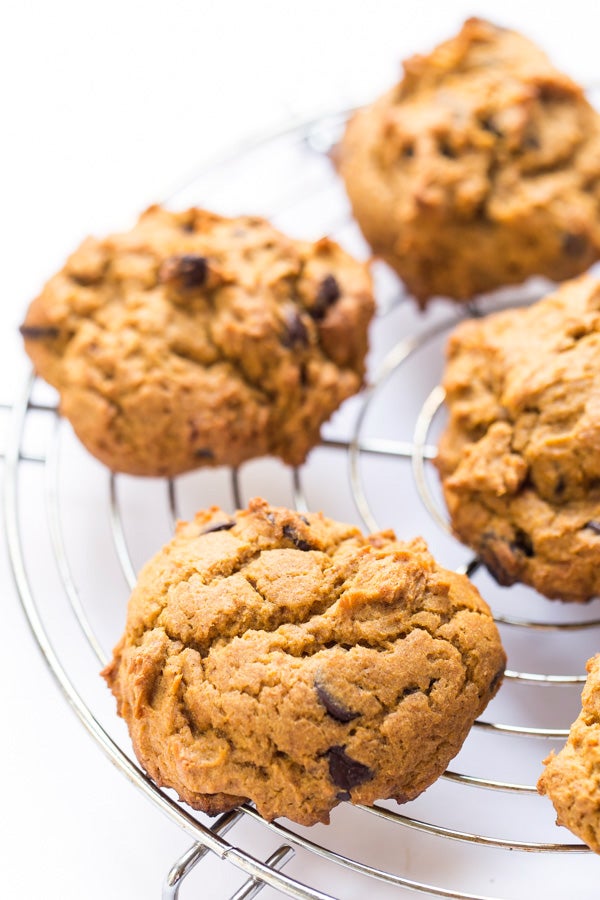 Wrap loosely, and store for several days at room temperature; freeze for longer storage.
To serve, slightly reheat in the microwave for a soft and chewy cookie. They're delicious dipped in a glass of milk!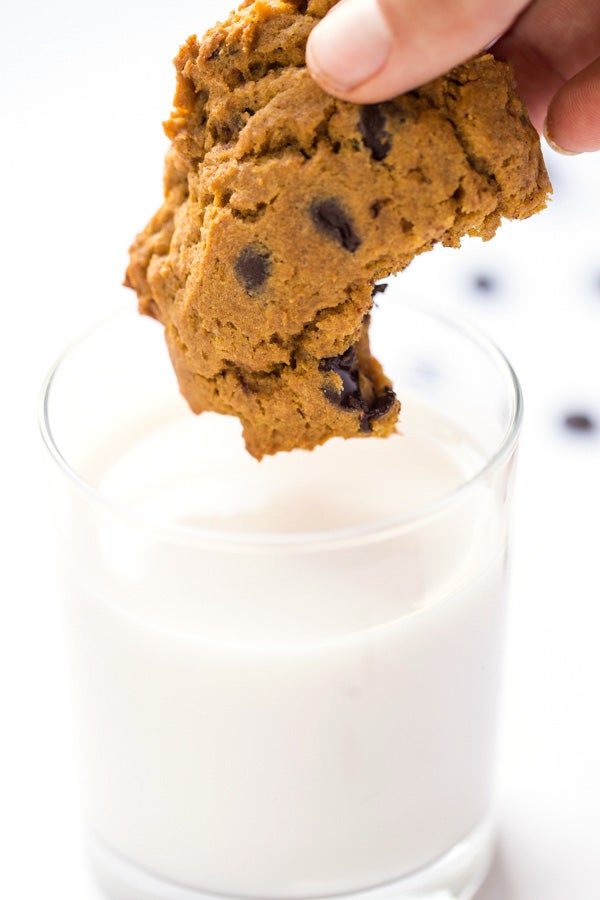 Let us know what you think about this gluten-free twist on our classic Pumpkin Chocolate Chip Cookie recipe – just remember to swap in the Measure for Measure.
Jump to Comments