Creative ice cream sandwiches
The scoop on making your own combinations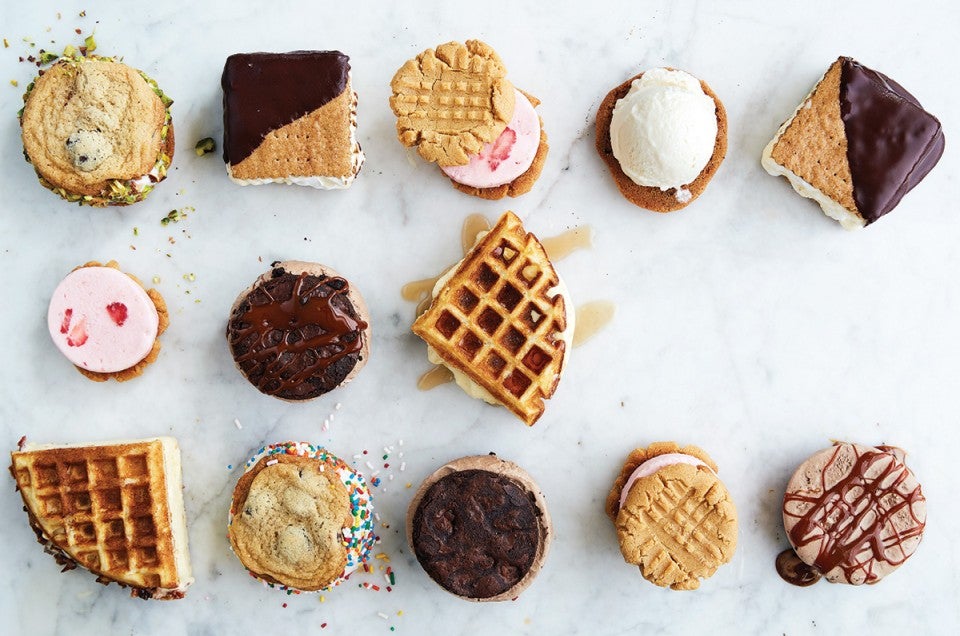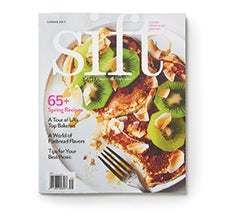 Bakers can beat the heat with our collection of creative ice cream sandwich ideas from the Spring issue of Sift. These delicious new riffs on traditional ice cream sandwiches are all kinds of cool, but they're only the beginning.
Unleash your creative self by mixing and matching any of these cookies, fillings, and finishing touches to create your own custom, frozen favorites.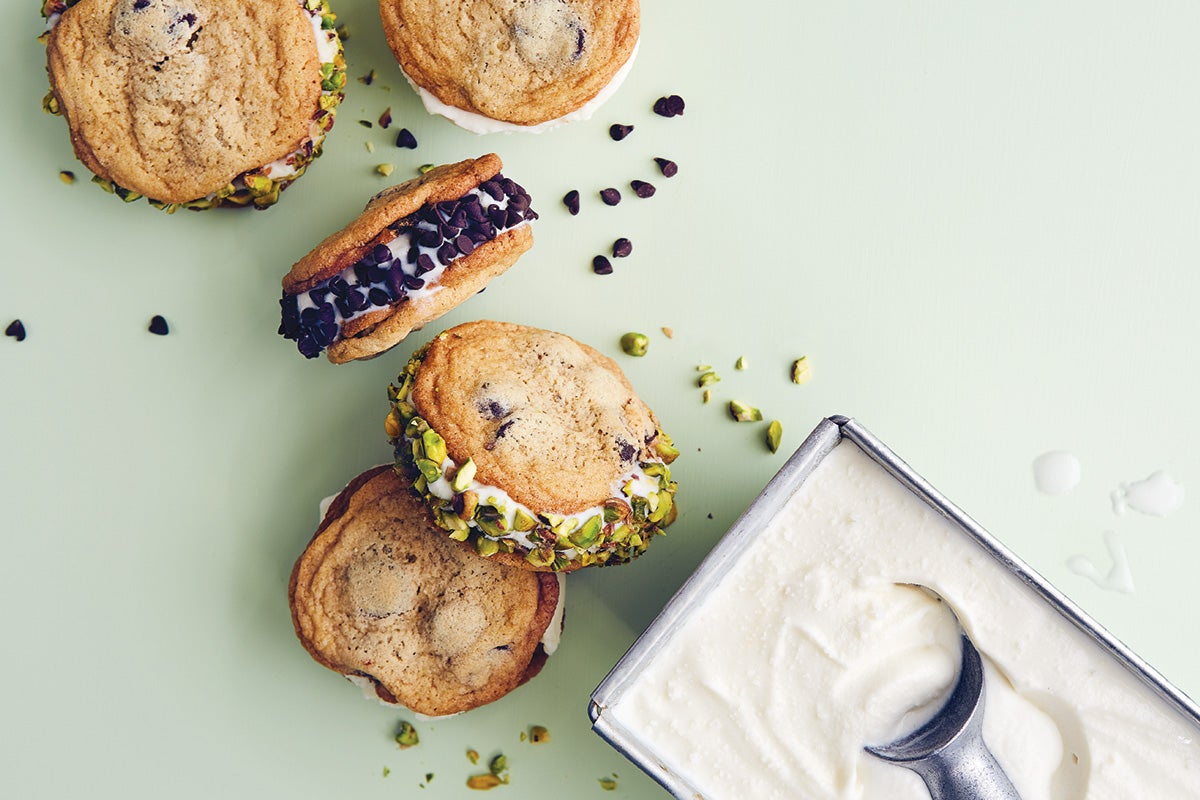 Cookies and Milk Ice Cream Sandwiches
Bake up a batch of Chocolate Chip Cookies. Place half of them bottom side up on a parchment-lined baking sheet. Scoop 1/4 cup of Vanilla Bean Ice Cream on top, then top with another cookie, right side up. Roll the edges of the sandwich in sprinkles, mini chips, or chopped nuts. Freeze the assembled sandwiches for 1 hour before serving or wrapping and returning to the freezer for longer storage.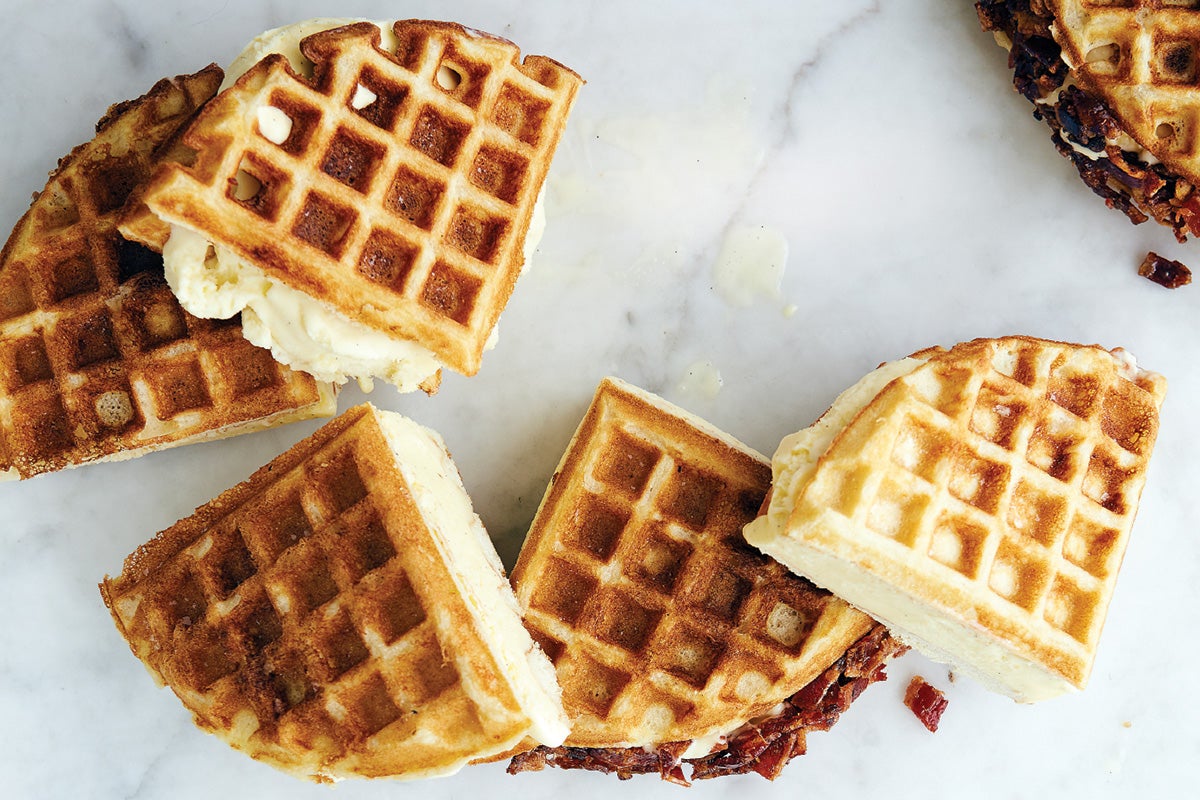 "Breakfast" Ice Cream Sandwiches
Place a cooled Classic Buttermilk Waffle on a work surface and spread 1 cup of slightly softened Frozen Custard over it. Top with another cooled waffle, then wrap and freeze for 20 minutes. When ready to serve, cut the whole waffle in quarters, and roll the rounded edge in chopped, cooked bacon.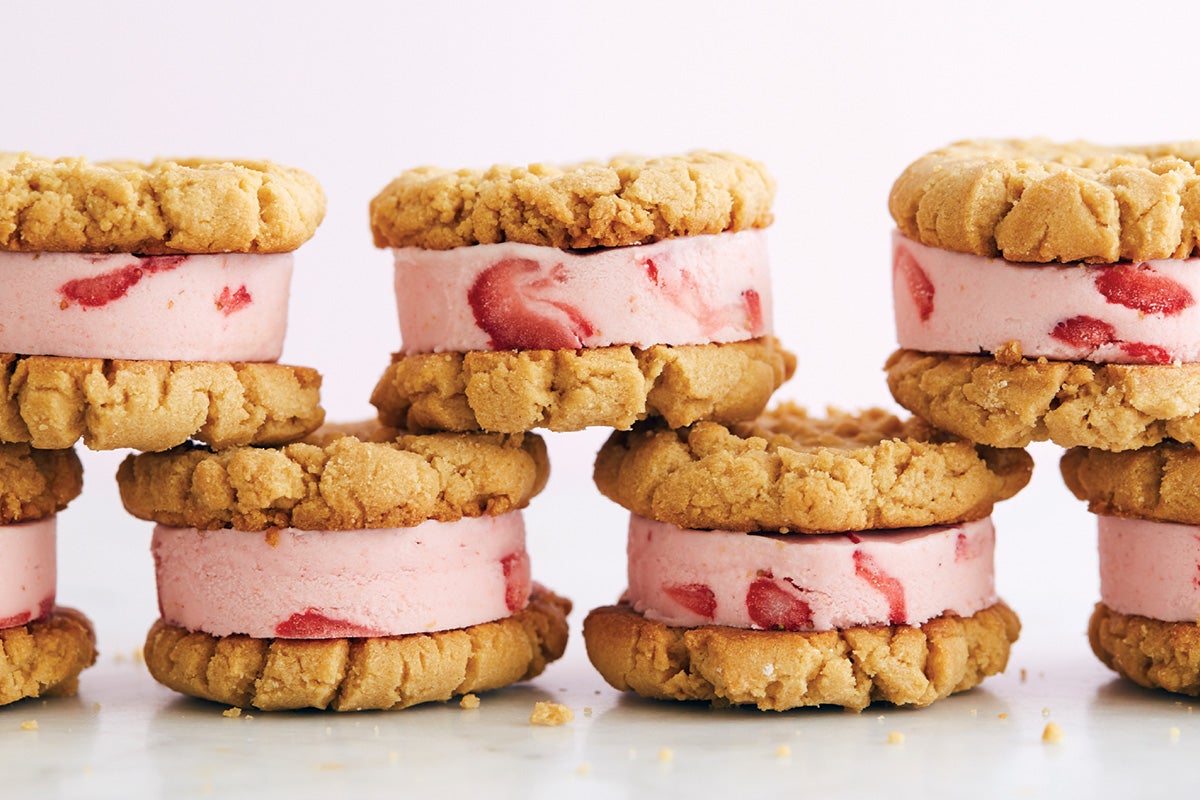 PB&J Ice Cream Sandwiches
Place a batch of Strawberry Ice Cream in the refrigerator for 20 minutes to soften slightly. Place 12 Classic Peanut Butter Cookies, bottom side up, on a parchment-lined baking sheet. Scoop 1/4 cup of the softened ice cream on top of each cookie. Top with a second peanut butter cookie, wrap and freeze.
How did we get that look? Well, since we knew we were making the ice cream for sandwiches, we spread the freshly-made ice cream in a parchment-lined 9" x 13" inch pan to set up in the freezer. Then, when it was time to assemble the sandwiches, we used the parchment to pick up the slab of ice cream from the pan, and used a round cutter the same diameter as our cookies to make custom-sized ice cream disks.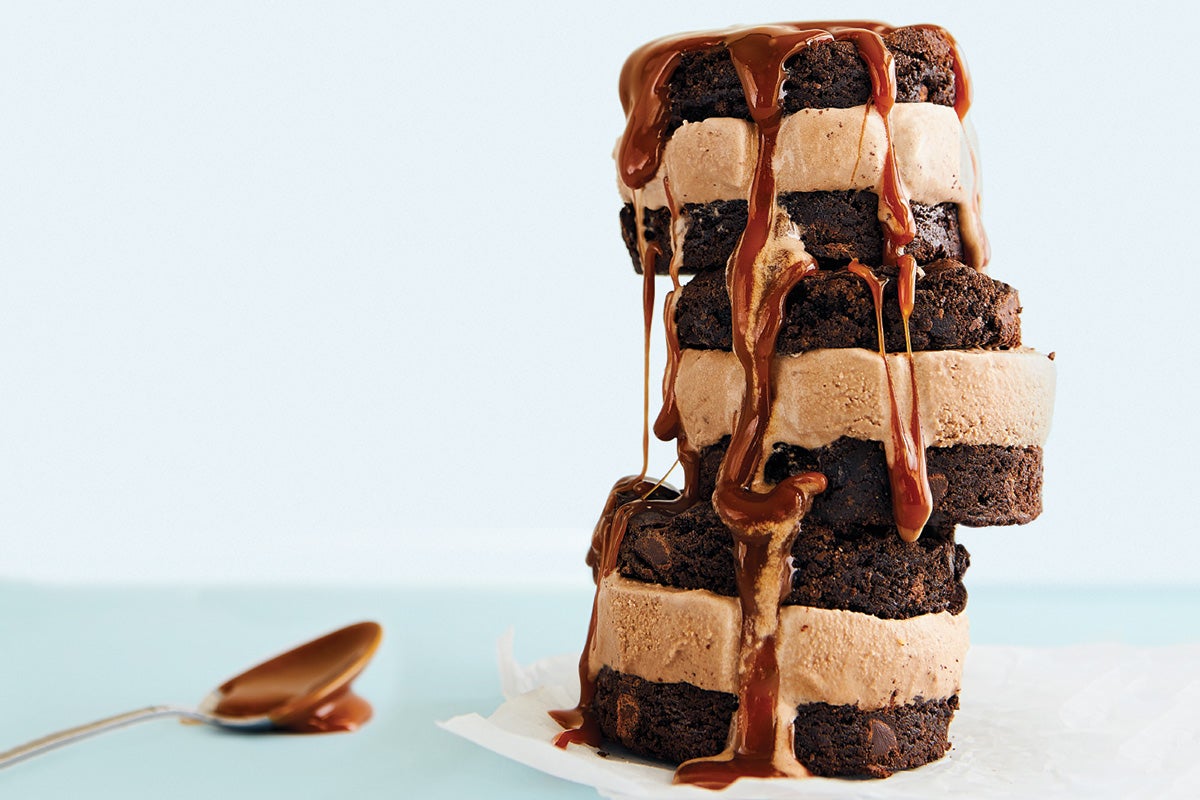 Caramel Macchiato Ice Cream Sandwiches
Bake up a pan of Brownies in a parchment-lined pan (bring the ends of the paper up the sides), and when cool, use the parchment sling to remove the entire slab from the pan. Cut 2" circles from the slab, three across and four down. Slice each brownie horizontally and carefully remove the top halves. Scoop a quarter cup of softened Mocha Madness ice cream on the brownie bottoms, then drizzle a tablespoon of Caramel Sauce over the ice cream. Replace the tops; wrap and freeze until ready to serve.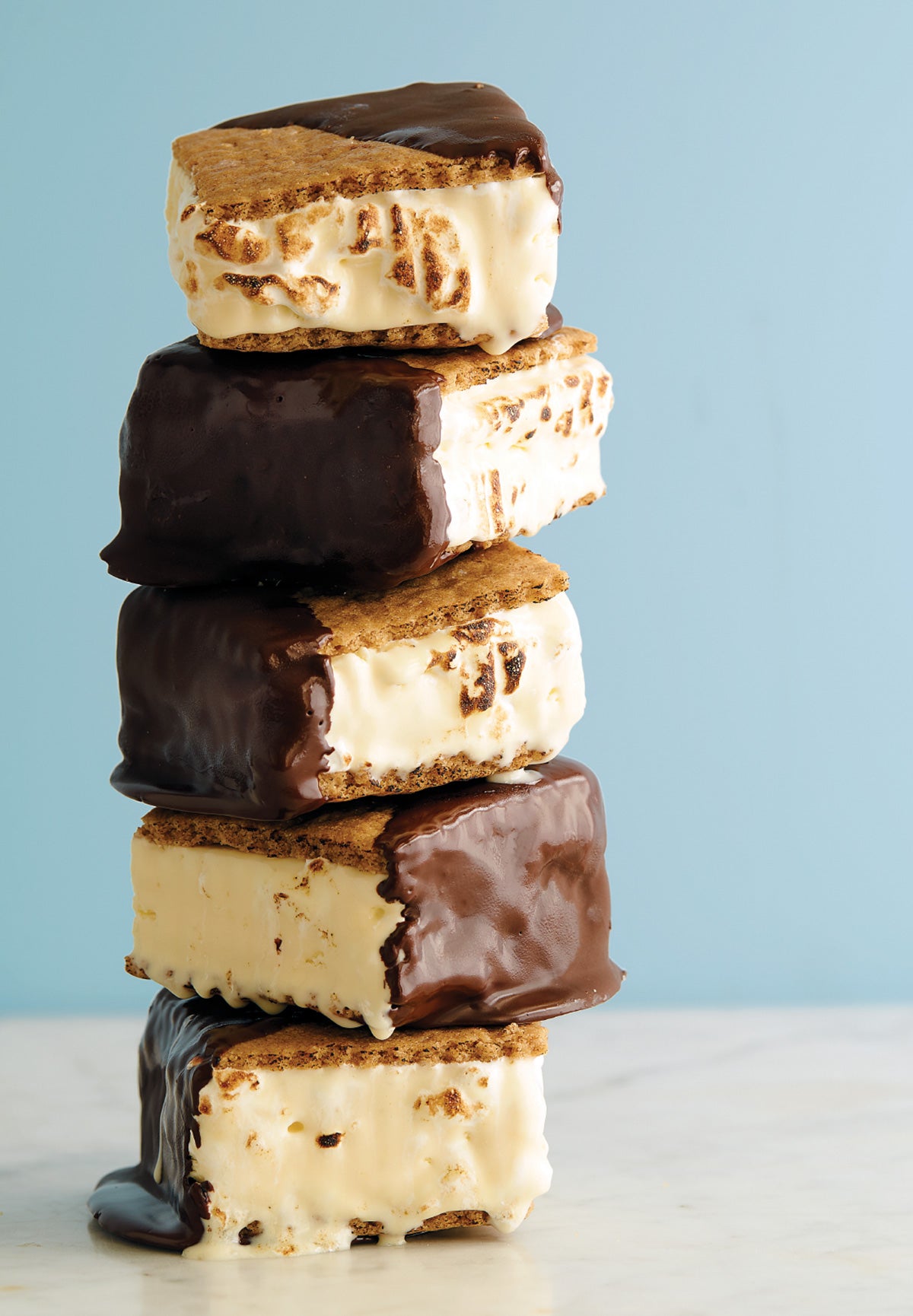 S'mores Ice Cream Sandwiches
You know the drill by now. Twelve Graham Crackers, bottom-side up. A quarter-cup of softened Marshmallow Swirl Ice Cream on top, with another graham cracker to complete the sandwich. Freeze until firm, then dip in Fudge Coating (recipe below). For the true campfire experience, use a torch to toast the swirls of marshmallow in the sandwiches before indulging.

Fudge Coating
This will quickly set to a hard-shell coating.
1 2/3 cups semisweet chocolate chips or chunks
1 tablespoon coconut oil
Heat the ingredients in 25-second bursts in a medium microwave-safe bowl, stirring after each round. When the mixture is smooth and glossy, let it cool to lukewarm before using to dip ice cream sandwiches. If it gets too firm, give it a quick 10-second microwave session and stir until smooth before dipping again.
The possibilities go on and on...
You could make the strawberry ice cream with raspberries instead, and put that between brownies for a chocolate-raspberry ice cream sandwich. Or swirl the caramel sauce through the frozen custard, throw in some chopped peanuts, and put that between these cookies for a turtle ice cream sandwich. Put the marshmallow swirl ice cream between peanut butter cookies for a fluffernutter ice cream sandwich. You get the idea. Think of flavor combinations you love in other places, and put them together in frozen form. Summer desserts have never been cooler.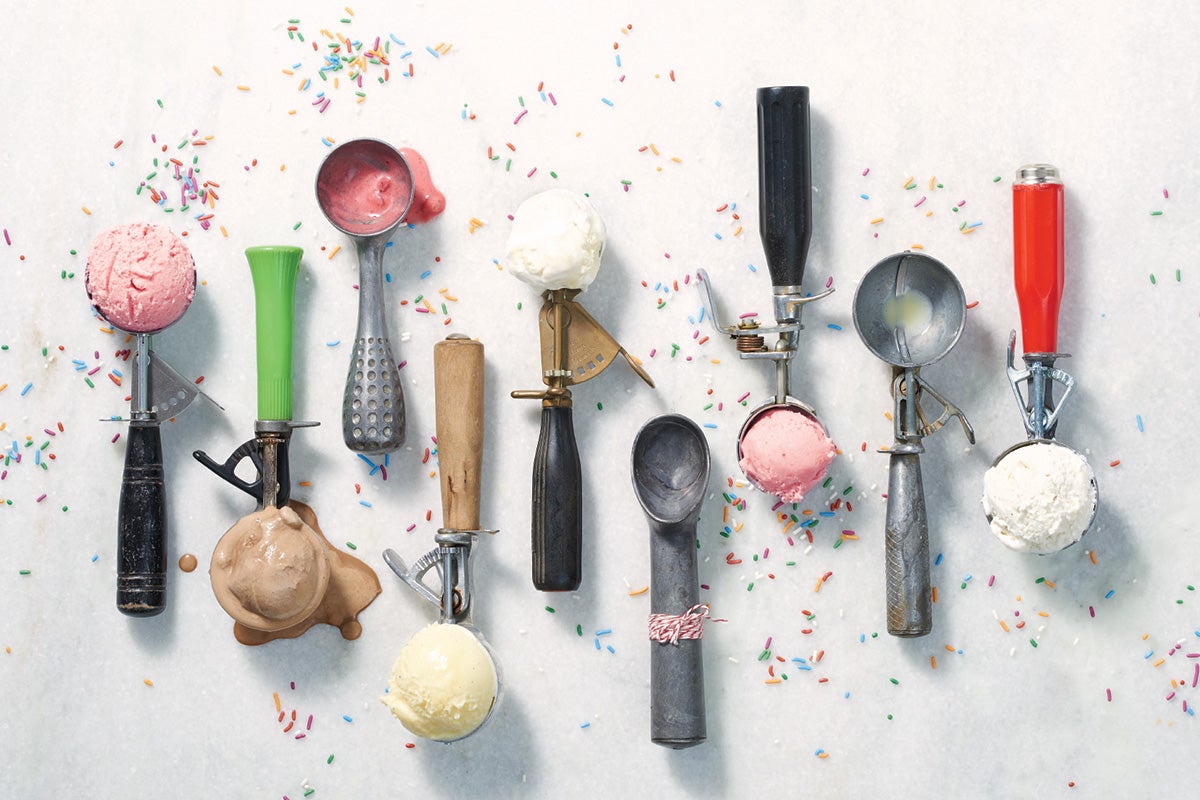 These ideas from the Spring issue of Sift are only the beginning. Choose the ice cream flavor you've been dreaming of, and do some matchmaking with a cookie that helps to show it off. Grab a scoop, and build a custom-made ice cream sandwich they'll be remembering for months. And while you're at it, let us in on the fun: tell us what cool ideas you're cooking up below!
Jump to Comments