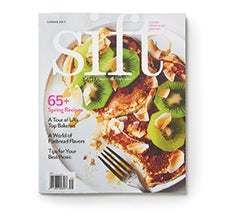 Open the windows, and let the invigorating breeze of a new season swirl in. Spring's pristine possibilities are before us, bringing many ways to celebrate the magic of the baker's alchemy. The newest issue of Sift has just arrived, and it's time to explore one of the season's first fresh ingredients: rhubarb.
The stalks, rosy pink to ruby red, appear just as we're most weary of winter, heralding the foods of a new season. No longer the maiden aunt of spring produce, it's time for a fresh look at rhubarb. The possibilities for this tart, refreshing ingredient go way beyond pie.
Join us as we bring the first of the garden's bounty into the kitchen to welcome the season.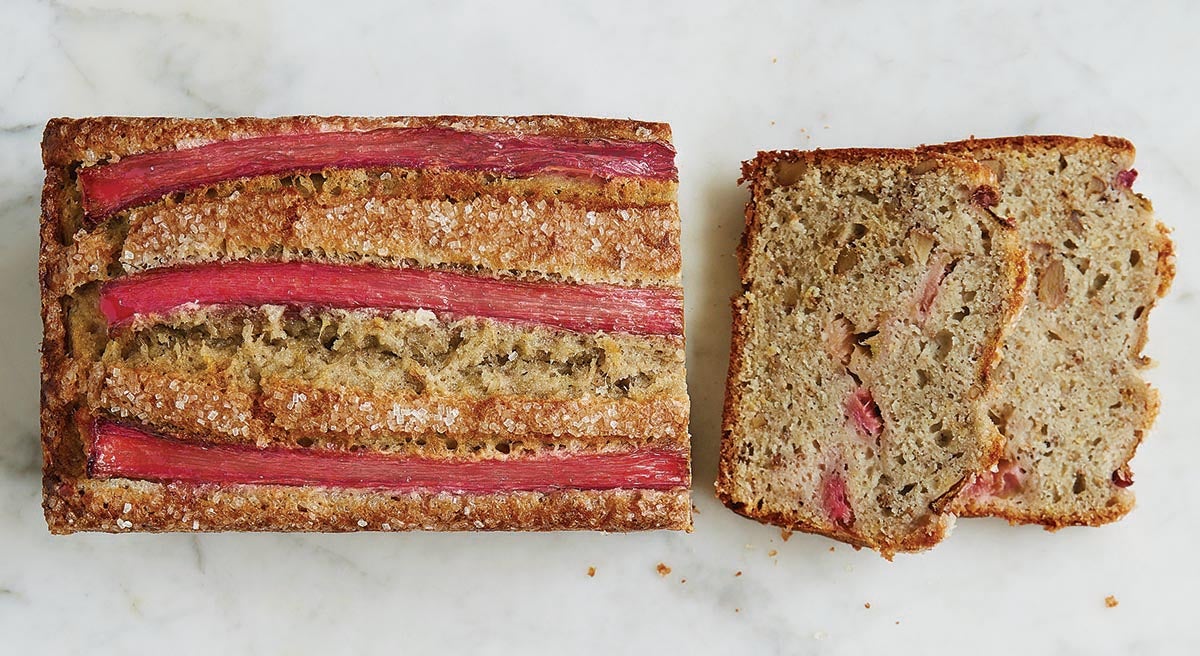 Start your springtime baking with this moist bread that takes advantage of rhubarb's tart, citrus-y flavor. The walnuts give it a hint of crunch. We like it with a schmear of cream cheese for breakfast or a snack.
These muffins are full of surprises. The cinnamon-laced streusel crunch gives way to a tender sour cream muffin surrounding a swirl of rhubarb compote and lightly sweetened cream cheese.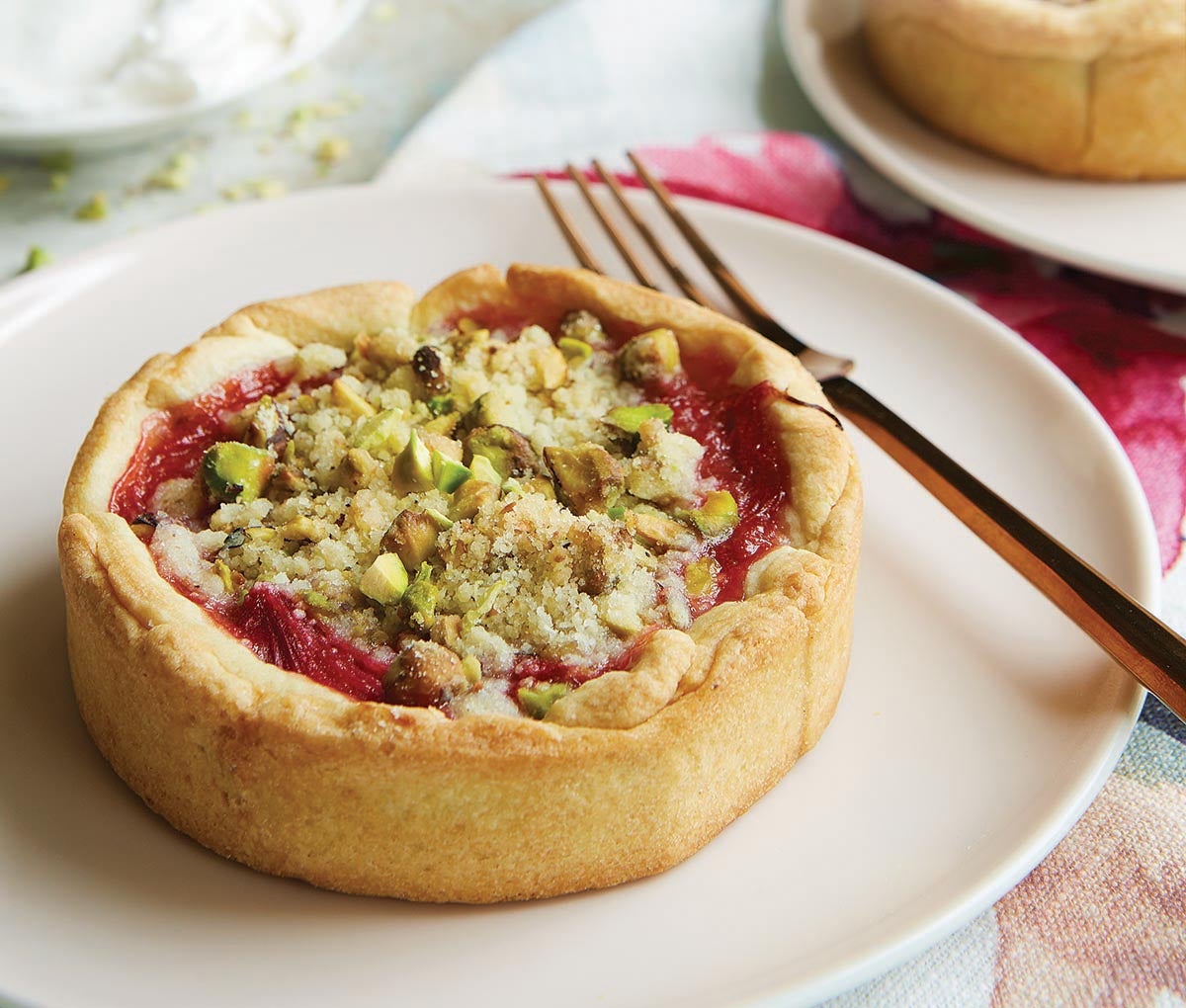 We know rhubarb is perfectly at home in a pie (one of its names is pie plant, after all), but our riff on that theme makes it the prize inside these pretty little tarts. Sitting on a sweet, crisp sugar cookie base, colorful rhubarb's tart flavor provides a nice balance. A sprinkling of pistachios in the crumb topping adds another burst of color.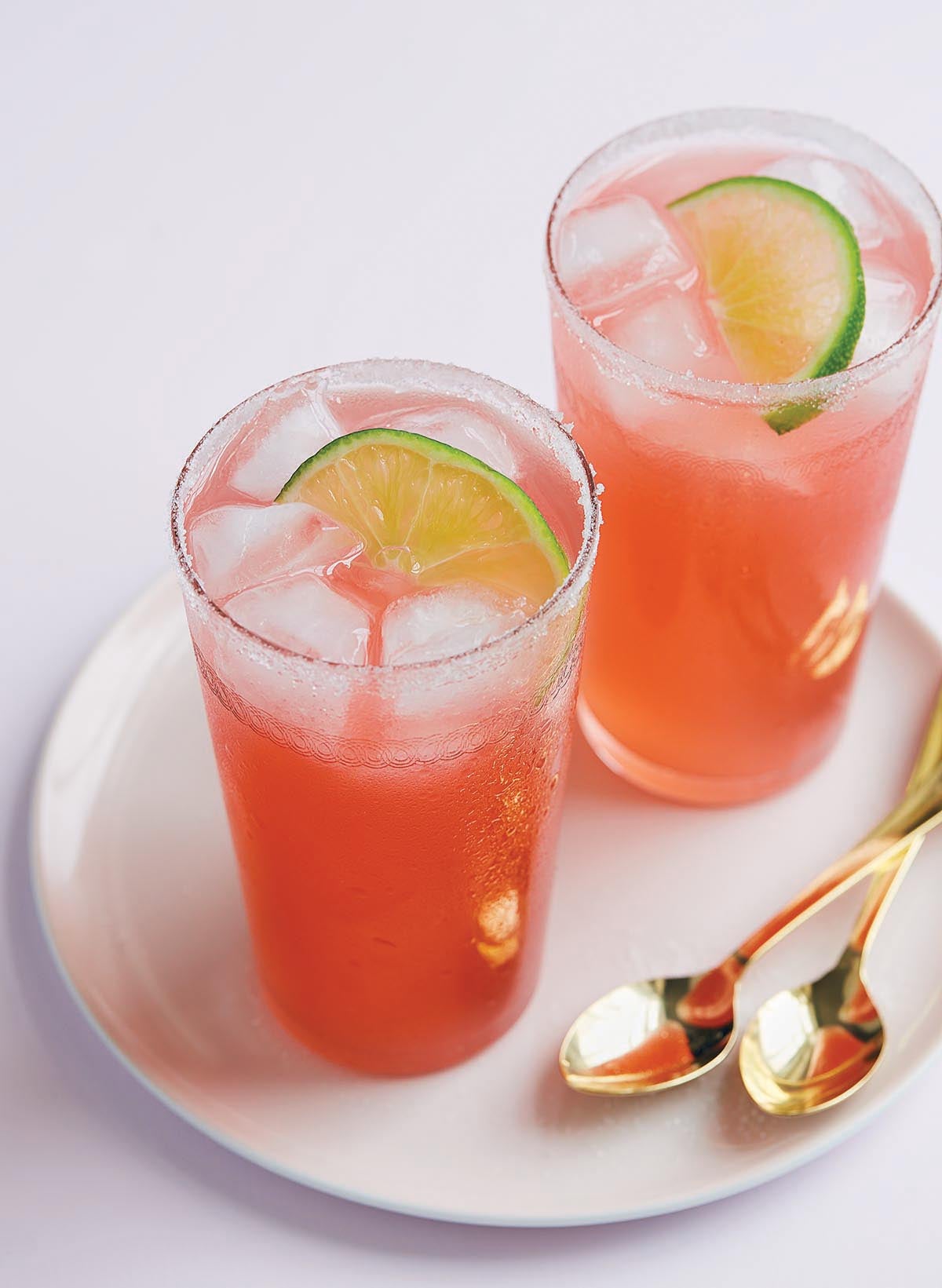 Our righteous rhubarb secret
When baking with rhubarb, try our favorite technique for better results in baked goods, and an added flavor bonus.
Wash and dice the stalks after trimming, and place them in a strainer or colander over a bowl. Sprinkle with 1/2 cup of granulated sugar for every 2 cups of diced rhubarb. Let the rhubarb drain for at least 1 hour (or as long as overnight in the refrigerator). Use the bright pink, sweet-tart rhubarb juice that drains into the bowl to mix with seltzer, stir into cocktails, or freeze into cubes for margaritas or lemonade.
Bake or freeze the drained rhubarb as you would for any recipe; removing some of the liquid this way will give you better results (no waterlogged cavities in your muffins).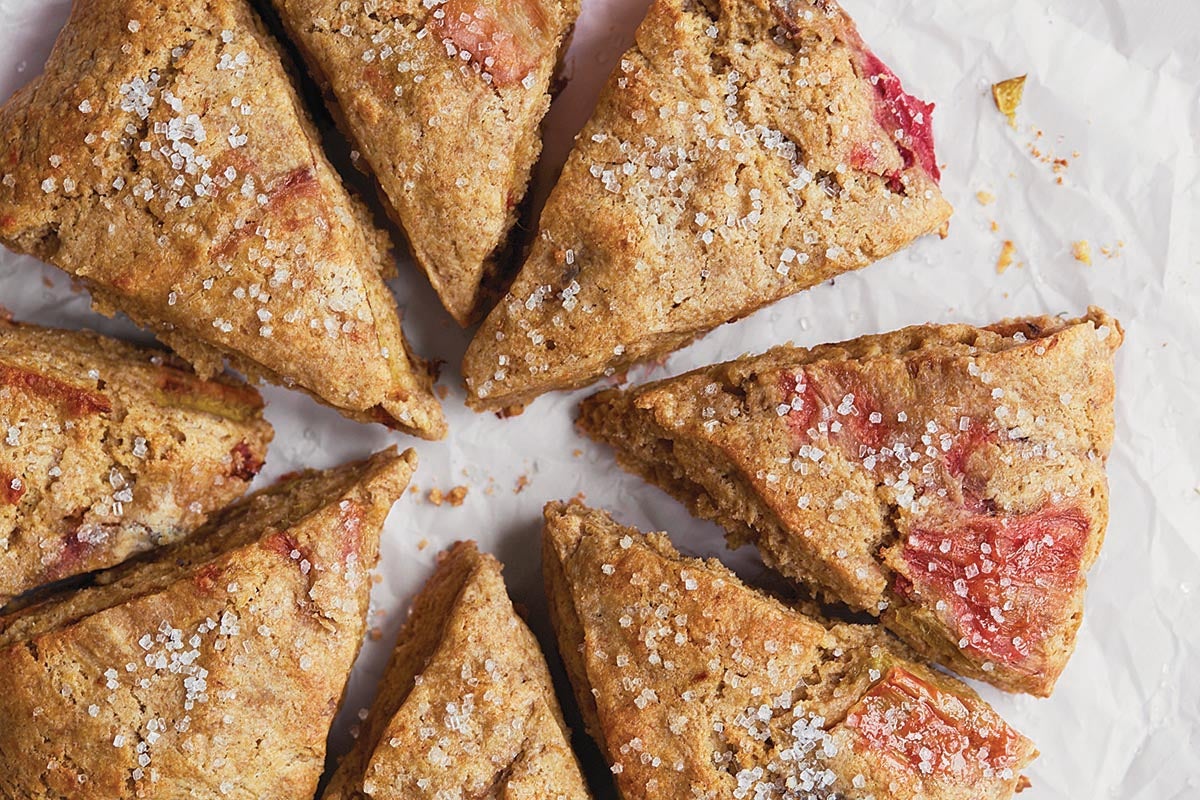 Baking with rhubarb takes a creative twist with this marriage of rye's hearty flavor, a hint of orange, and the concentrated flavor of roasted rhubarb. These scones are a unique, whole grain, and intriguing take on a Sunday morning treat.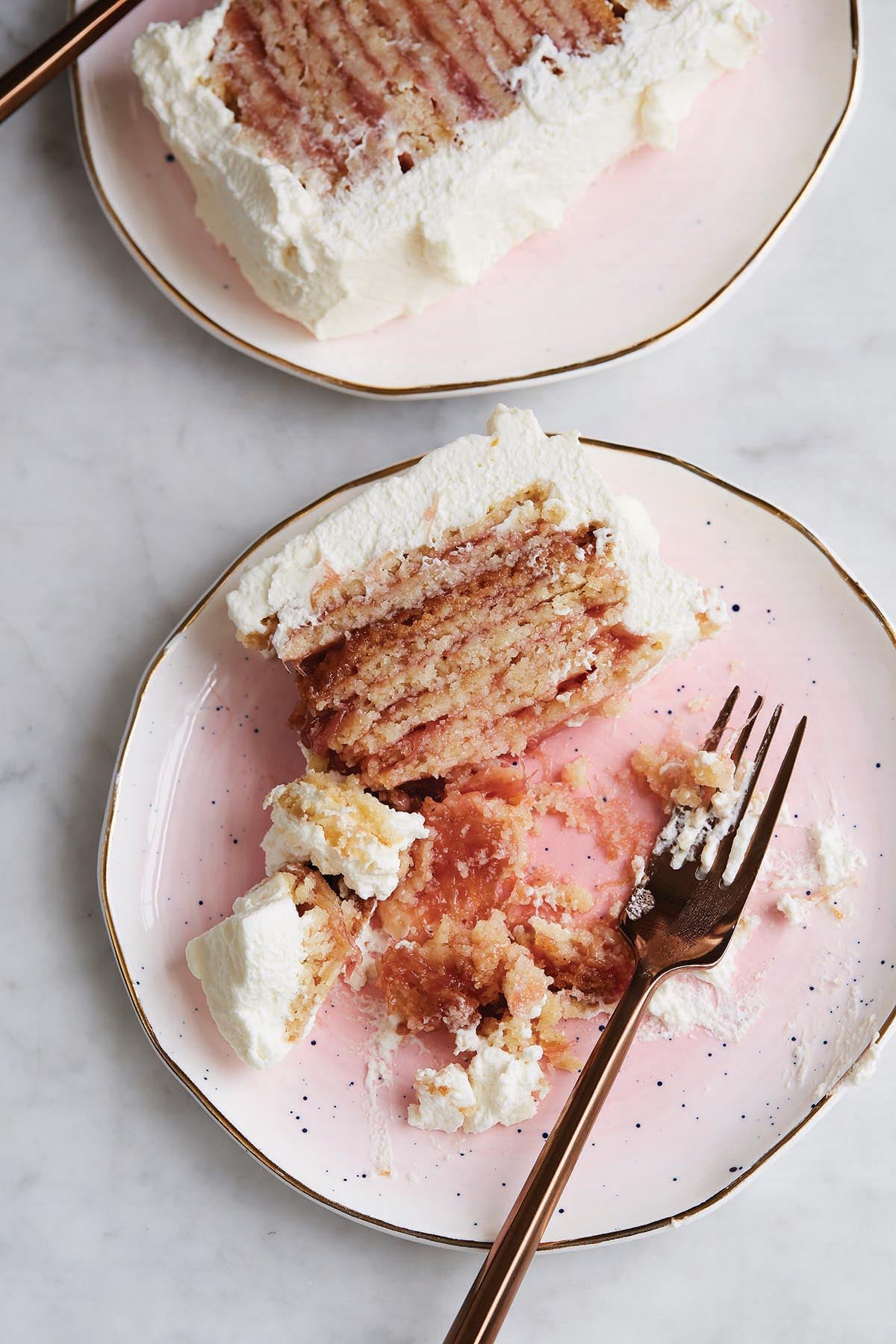 Sometimes baking with rhubarb means baking something else, then inviting rhubarb to the party. That's what we've done with this take on the classic icebox cake. We've paired crisp sugar cookies with stewed rhubarb, then covered it all in lightly sweetened whipped cream. A great do-ahead dessert, a few hours in the icebox turn this combination into a crowd-pleasing delight.
There are many more discoveries for spring baking in the newest issue of Sift. We hope you'll pick up your copy and join us for this fresh season of baking delights.
Jump to Comments