I don't know about you, but I never get tired of chocolate chip cookies. Soft or crunchy, warm from the oven or cold in a lunch bag — even from the supermarket cookie aisle, I confess — chocolate chip cookies are endlessly tempting. So when I read about these muffin pan chocolate chip cookies on Pinterest via Facebook, I just had to hustle down to the kitchen and make them.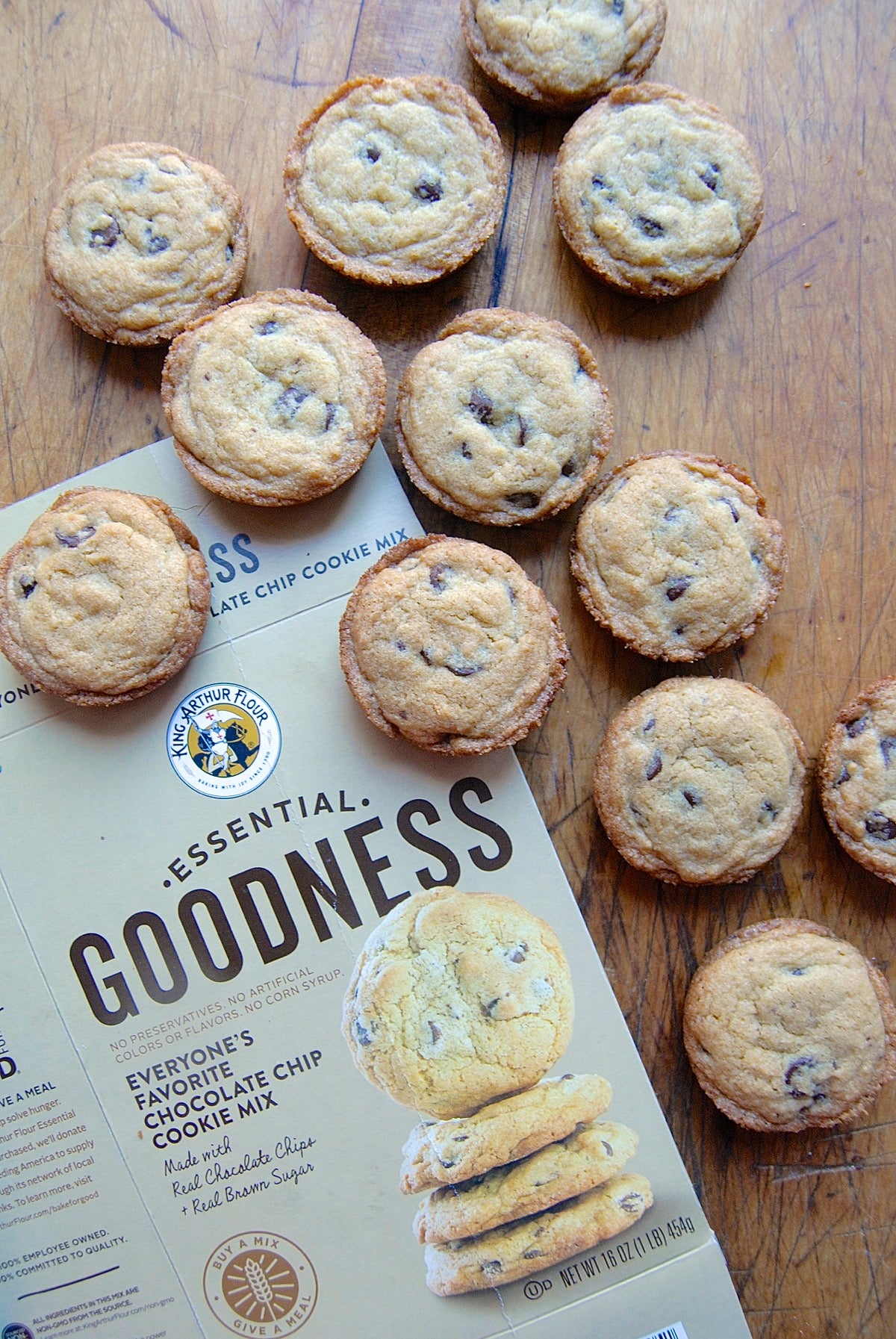 Luckily, I have a box of our Essential Goodness Everyone's Favorite Chocolate Chip Cookie Mix on hand. I don't usually use mixes, but when I'm in a hurry (e.g., forgot about that bake sale), or simply feeling a bit lazy, I totally appreciate the ease of a mix. Especially this mix, which is really, really good.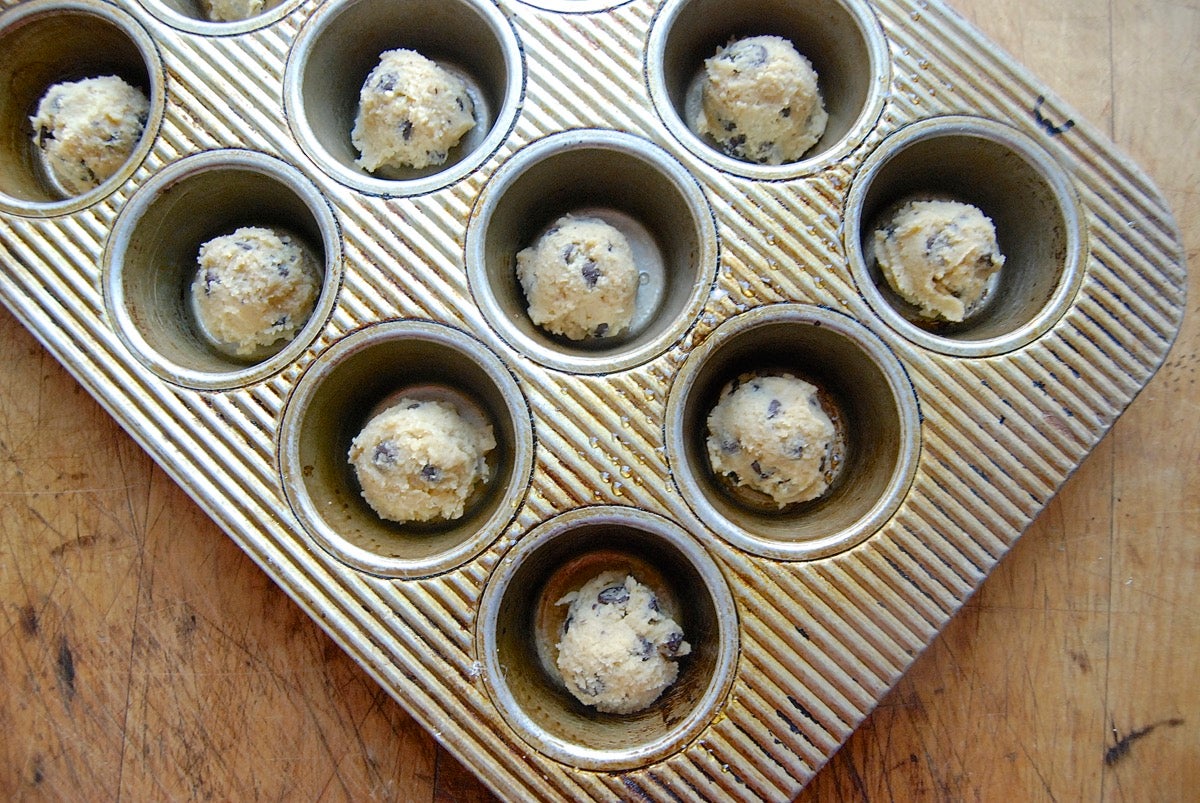 I whip up the mix, and use a tablespoon scoop to scoop the dough into a lightly greased muffin pan.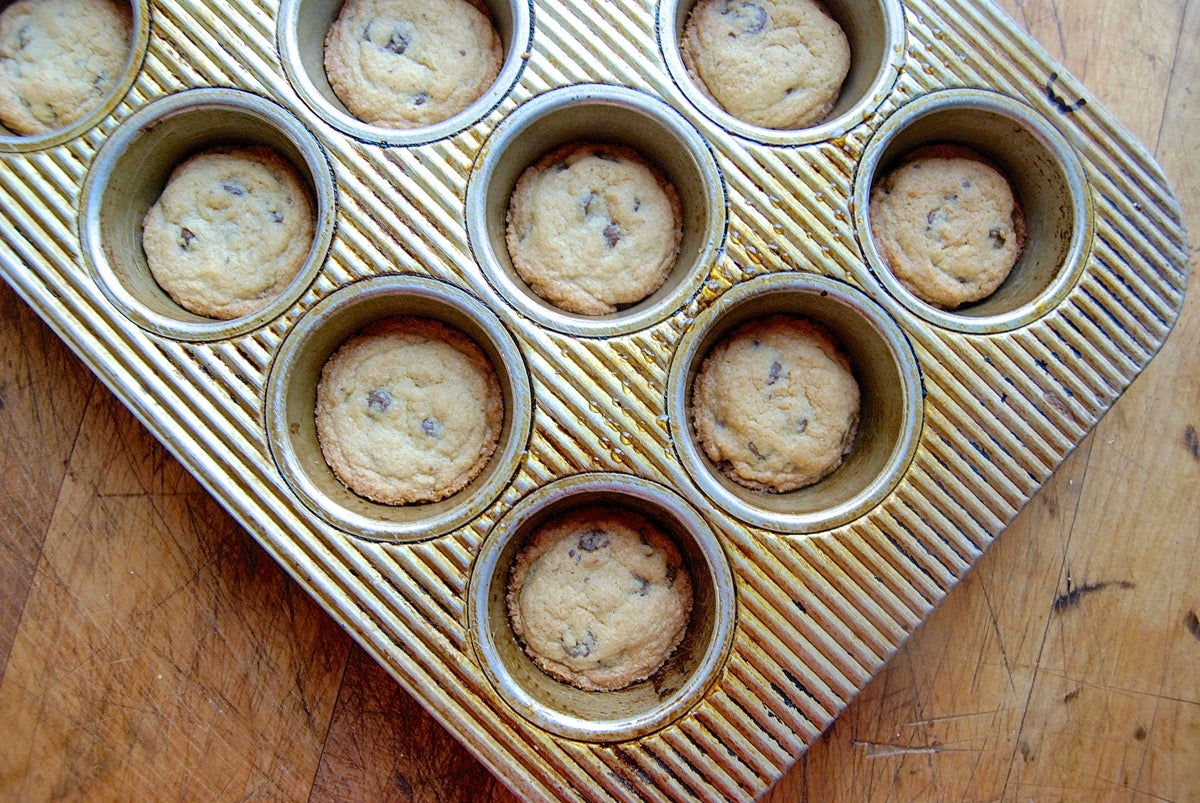 I bake them until they're browning around the edges, and take them out of the oven.
Now, this whole enterprise, from light-bulb moment to warm cookies, has taken less than 25 minutes — see what I mean about the ease of a mix?
Hmmm...should I use a thin spatula to edge each cookie out of its mini pan?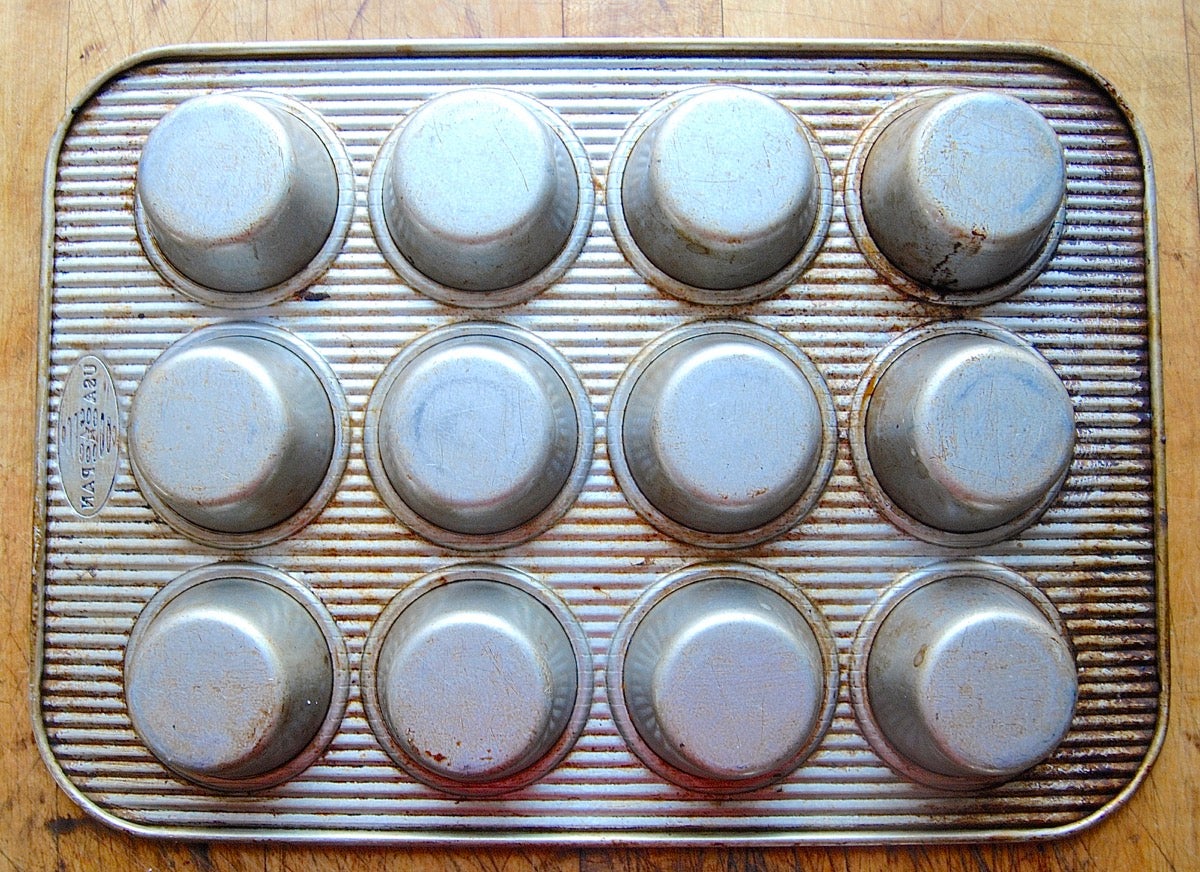 Nope. I just flop the pan over onto my cutting board...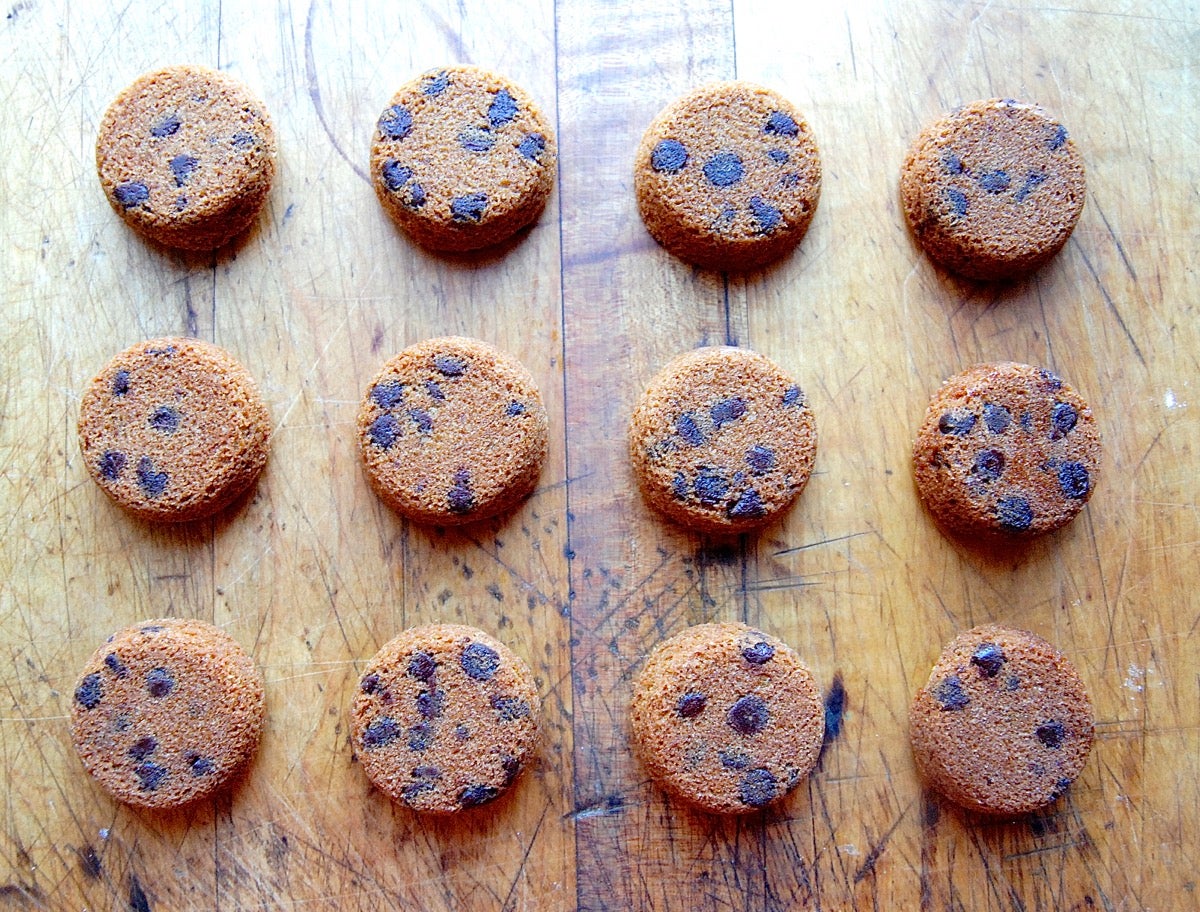 ...and lift it off.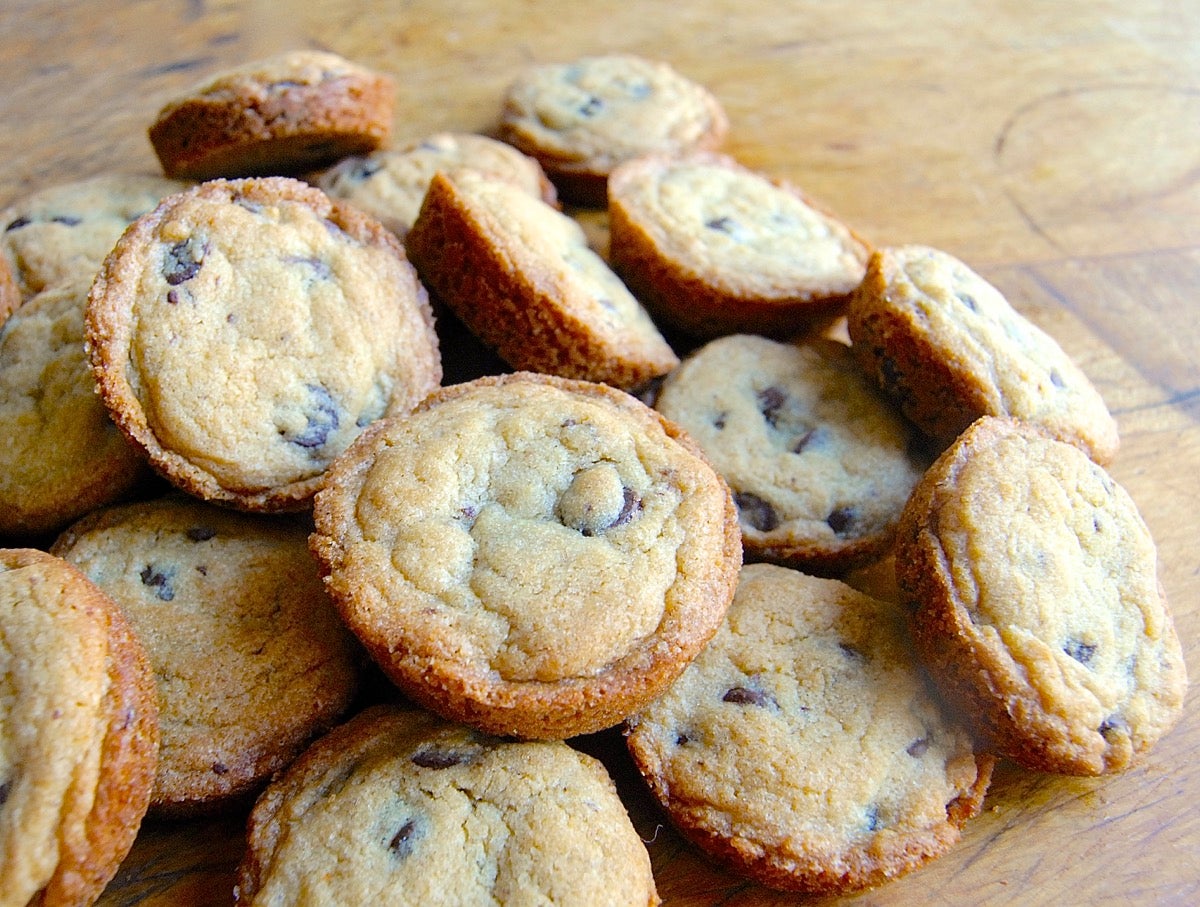 Muffin pan chocolate chip cookies!
They're soft, moist, and a tiny bit cakey, since they rise higher (and, as noted, are more protected around the edge) than a typical chocolate chip cookie. If this is the style cookie you like, you're going to LOVE this muffin pan iteration.
As I stand admiring the cookies, it strikes me they might solve one of my regular challenges: how to ship cookies to far-flung family and friends.
I really like packing cookies in a Pringles can, but have had issues making them the exact right size: a bit too much spread, and they don't fit the mouth of the can.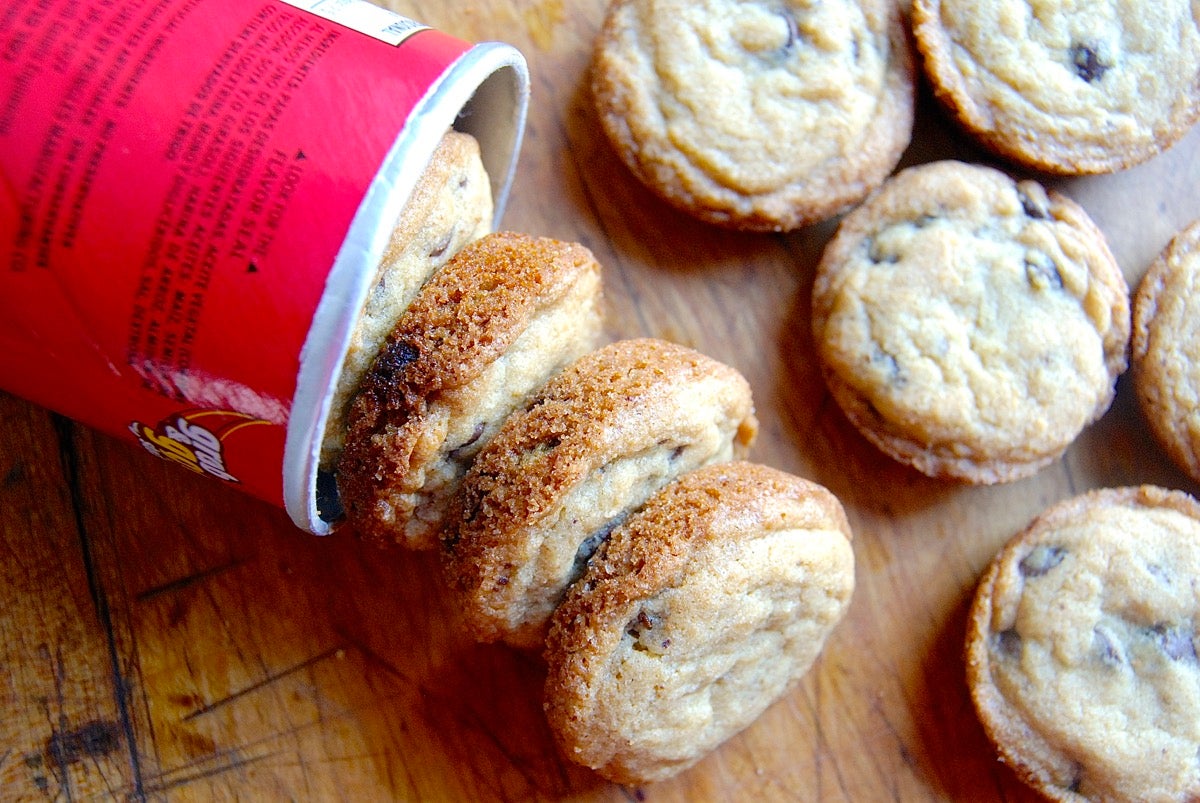 I'm happy to report that muffin pan chocolate chip cookies are the perfect size for a chip can: no squeezing, no trimming. Win-win!
Muffin pan chocolate chip cookies are perfect proof: there's always a good (new) reason to bake an old favorite.
Want more tips and tricks for cookie baking? See all of our cookie skills blog posts. 
Jump to Comments