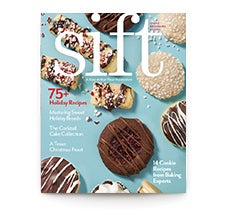 Sift magazine's holiday issue presents dozens of inspirations for this festive season's baking. Our Bread Board feature explores a number of sweet holiday bread recipes from different countries and traditions. They're small, just right for individual treats or sharing with a friend over coffee, and beautifully delicious. We hope they'll become a cherished part of your family's holiday feasts.

Like most bakers at holiday time, I reached back to my ancestors for a special bread to bake. Black Buns are an old Scottish tradition, often seen in bakery shops this time of year. A slightly sweet yeast dough is mixed up, then divided. Half is packed full of every good fruit you can think of, plus some spices and a bit of brandy. The results are lovely little breads that can be glazed or not. However you chose to present them, they epitomize special-occasion treats.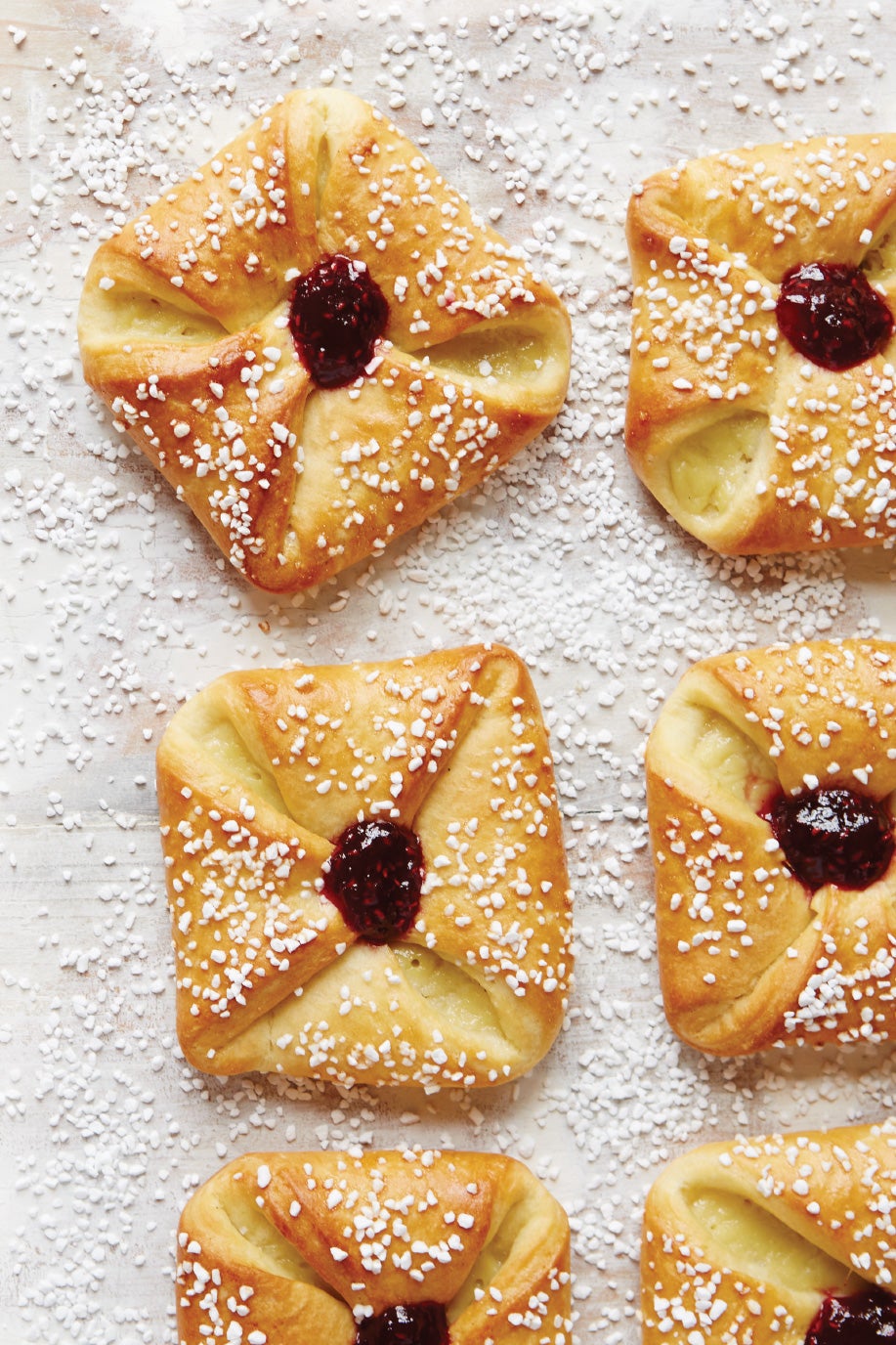 From Scandinavia and Beatrice Ojakangas come these lovely, cream-filled individual pastries. Each one is pretty enough to be its own little Christmas package. Put three or four of them in a pretty box, tie with a bow, and you have the perfect gift for a teacher or neighbor.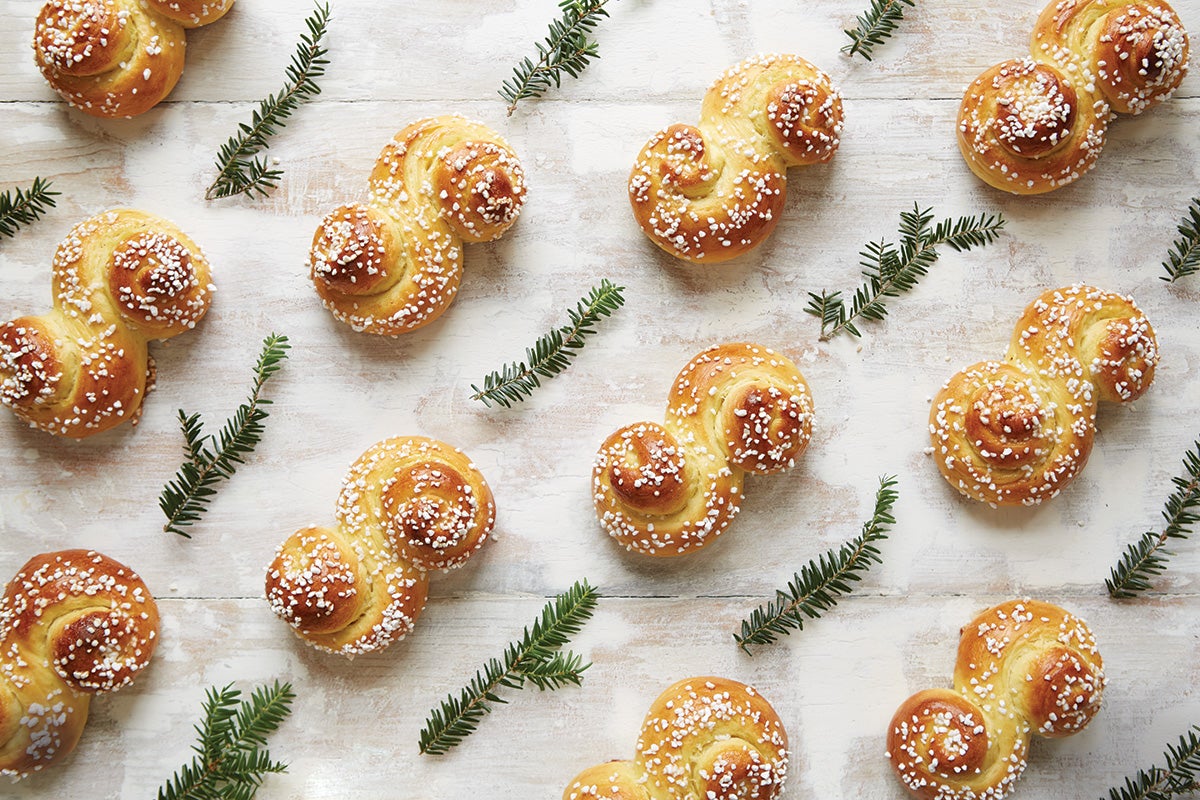 These warm, golden buns are the traditional Swedish way of celebrating St. Lucia, the bringer of light. These buns are shaped in an "s," infused with warm saffron, and sprinkled with brilliant white Swedish Pearl Sugar.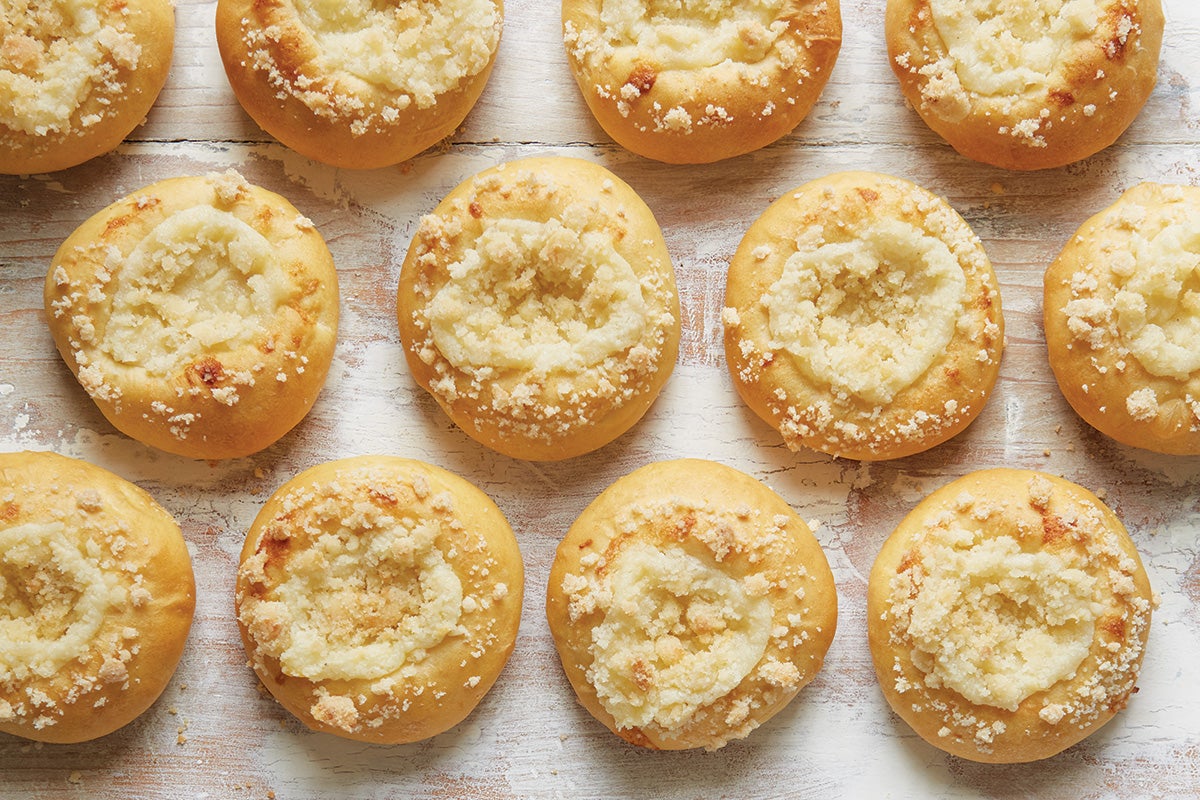 Central Europe has long been known for great baking. Over the centuries, emigrants from the Czech Republic have come to the US, bringing their small breads with them. In Texas, the Kolache is king. Sometimes made with sweet fillings, other times with savory, these little breads are a treat at any time of the year.
These sweet holiday bread recipes often appear only during this season. Many family recipes are passed down through generations. Their unique shapes demonstrate attention to craft, without being difficult to execute. They're easy to share: one fresh pastry or small sweet bread, thoughtfully wrapped, is much less intimidating than a 3-pound panettone.
We hope you'll do some traveling in your kitchen this year, with these sweet, small bread recipes from Sift, and share the results with someone special.
Jump to Comments