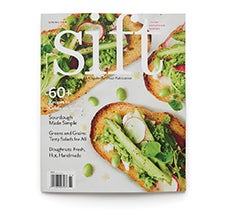 Sift  magazine celebrates baking from the heart. We'd like to share one of our favorite tales of bakers reaching out and making a difference. Follow along with Julia A. Reed on her trip to Austin, TX, to capture the magic that happens at  a wonderful organization called Bake a Wish.
Kim Penson hasn't even had a chance to step out of her car at a local Austin, TX shelter for families, before she's surrounded by a crowd of excited children.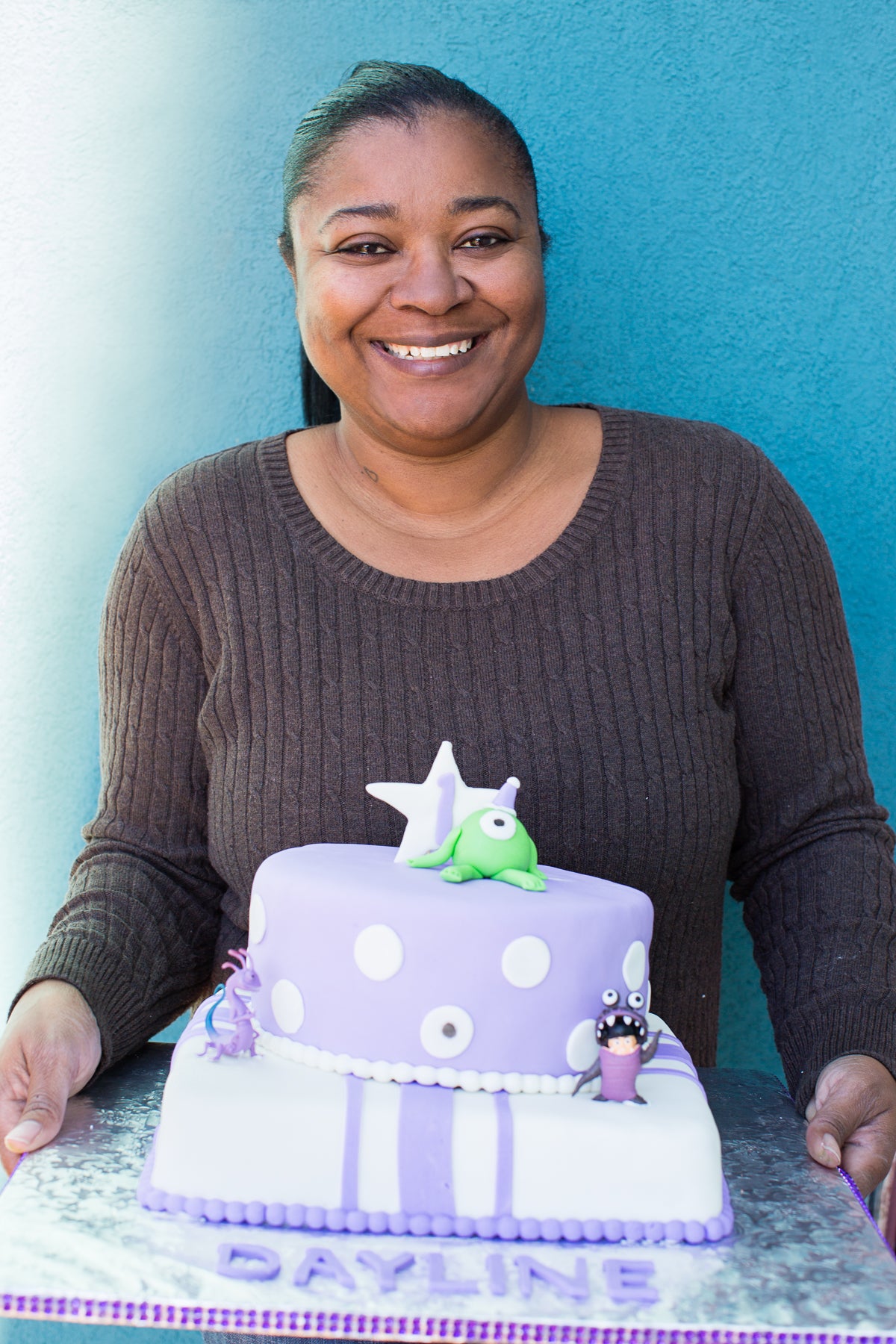 "Delivery! Delivery!" they yell out. "Is that Dayline's cake? It's her birthday!" they exclaim.
Kim tells them that it is, and they jump up and down, covering their mouths in an impossible attempt to contain their elated giggles.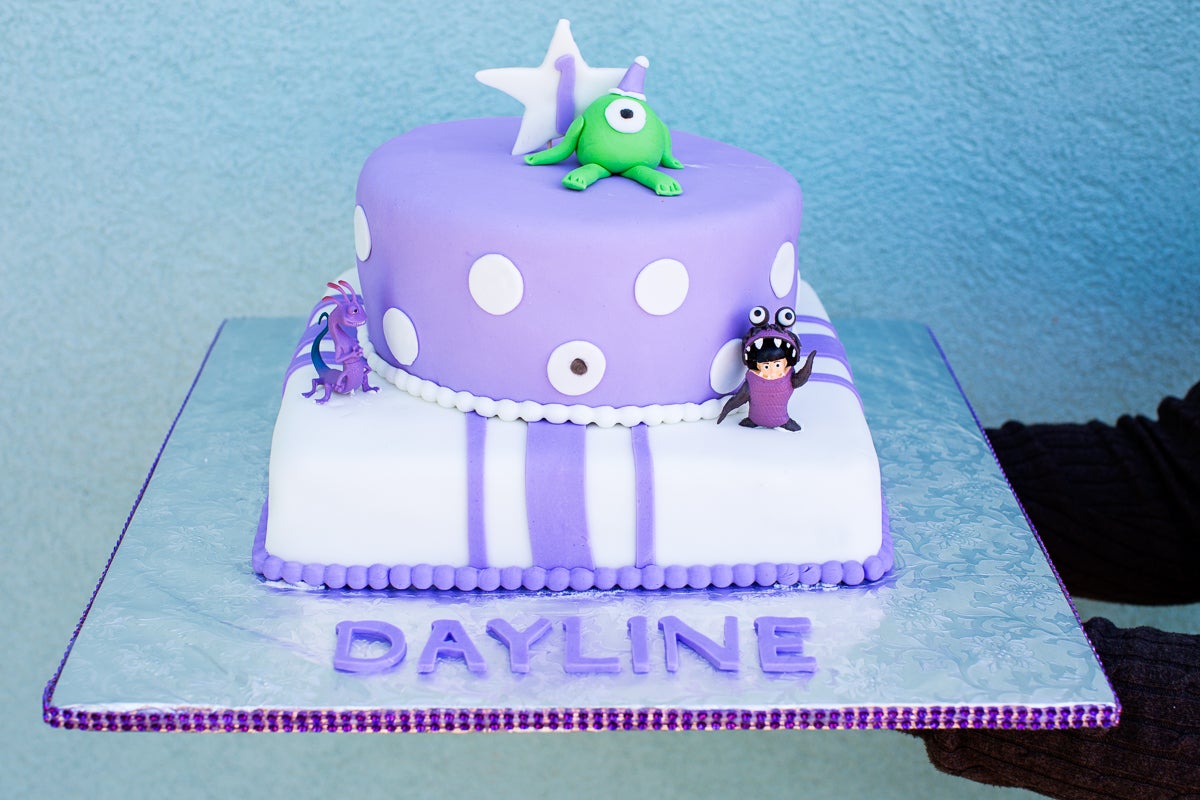 Kim follows the kids towards the door, where she's greeted by the shelter's director, Patti. All eyes are on the cake box as Kim gently opens the lid. The requested theme was Monsters Inc., and the cake is adorned with tiny handmade characters from the movie. It's two-tiered, and covered in perfectly applied fondant. At the bottom: the birthday girl's name.
"This is so beautiful!" Patti exclaims. "Hang on, I want Dayline's mom to see." She walks out the door, and returns moments later with a shy-looking young woman. She's followed by a new gaggle of curious young children, who try to peer around the legs of adults obscuring the view of this prized confection. Dayline's mom peers into the cake box, and bursts into tears.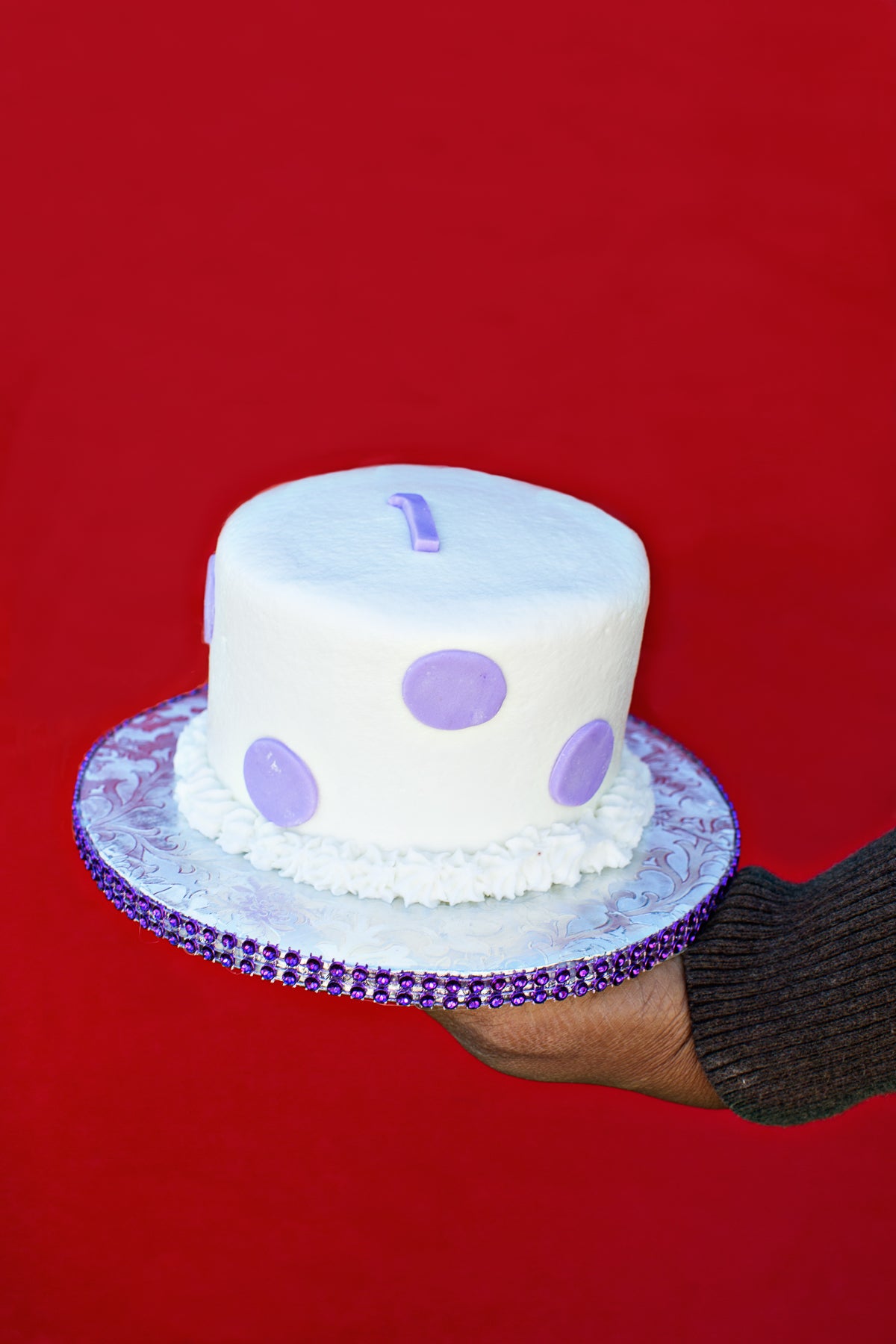 "Esto es para Dayline? ¡Es demasiado hermoso!" She exclaims. Pattie translates: "She says it's too beautiful. She can't believe it's for Dayline." Today, Dayline is 1 year old. When Kim presents the toddler's mother with the traditional "smash cake," there isn't a dry eye left in the room.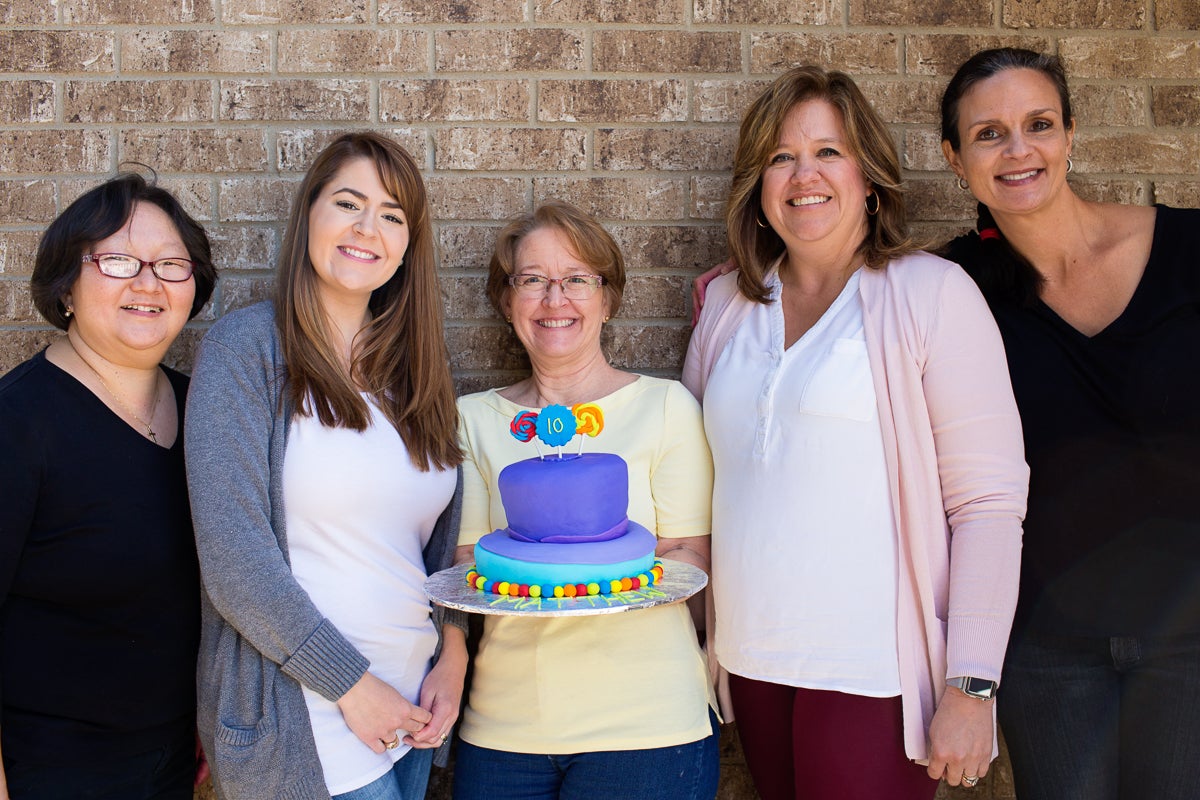 Today's stop is to one of many shelters, group homes, and protective custody agencies whose residents Bake a Wish, Austin serves. Since its inception in 2009, the organization has delivered over 4,100 custom creations to those who would otherwise go without a birthday cake.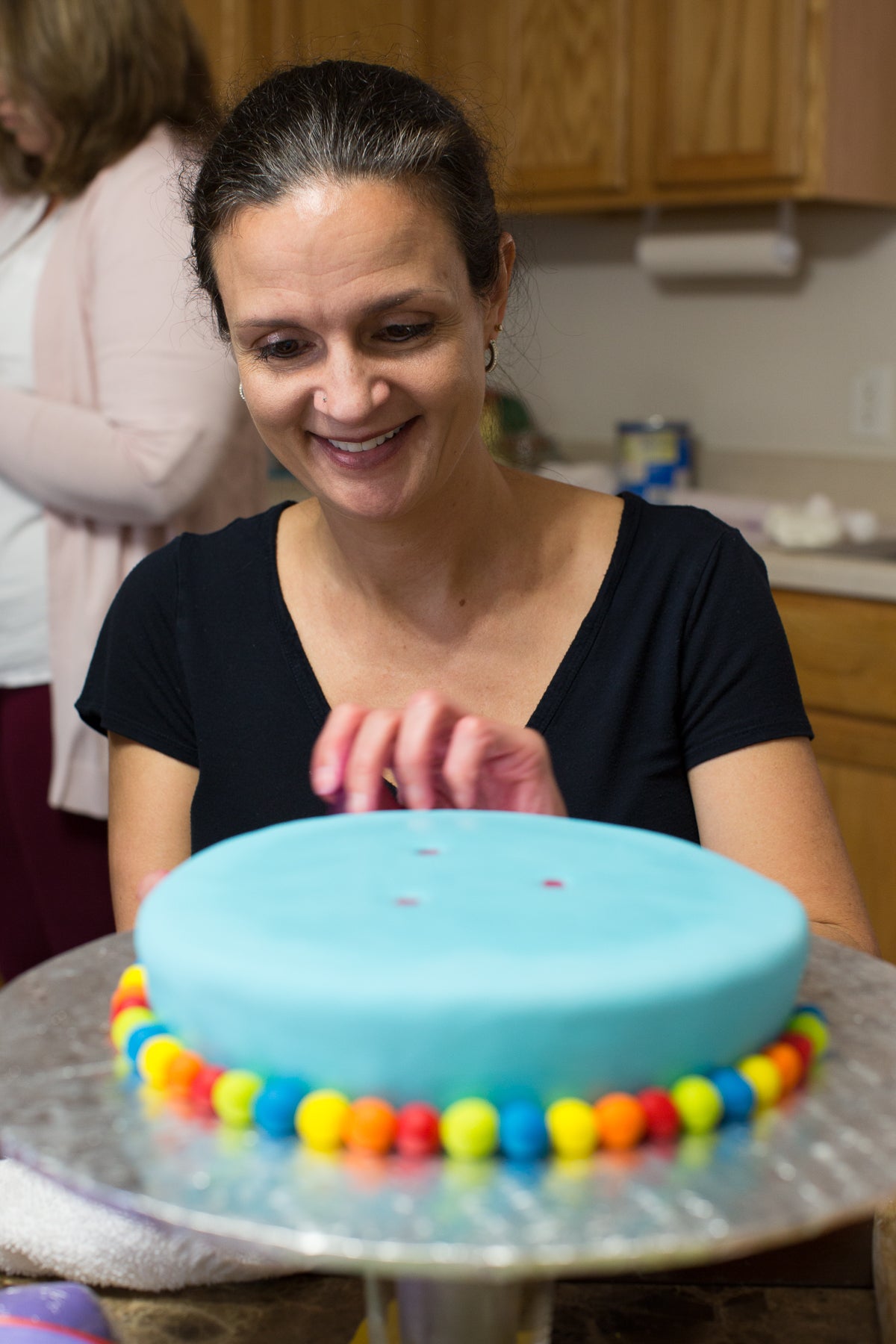 "The very first cake that we delivered was to a boy for his 19th birthday," says Bake a Wish founder and co-director Karen Nichols.
"After, we got a note from the agency saying that this was the very first birthday cake he had ever received ... in his whole entire life. Well, that just about broke my heart."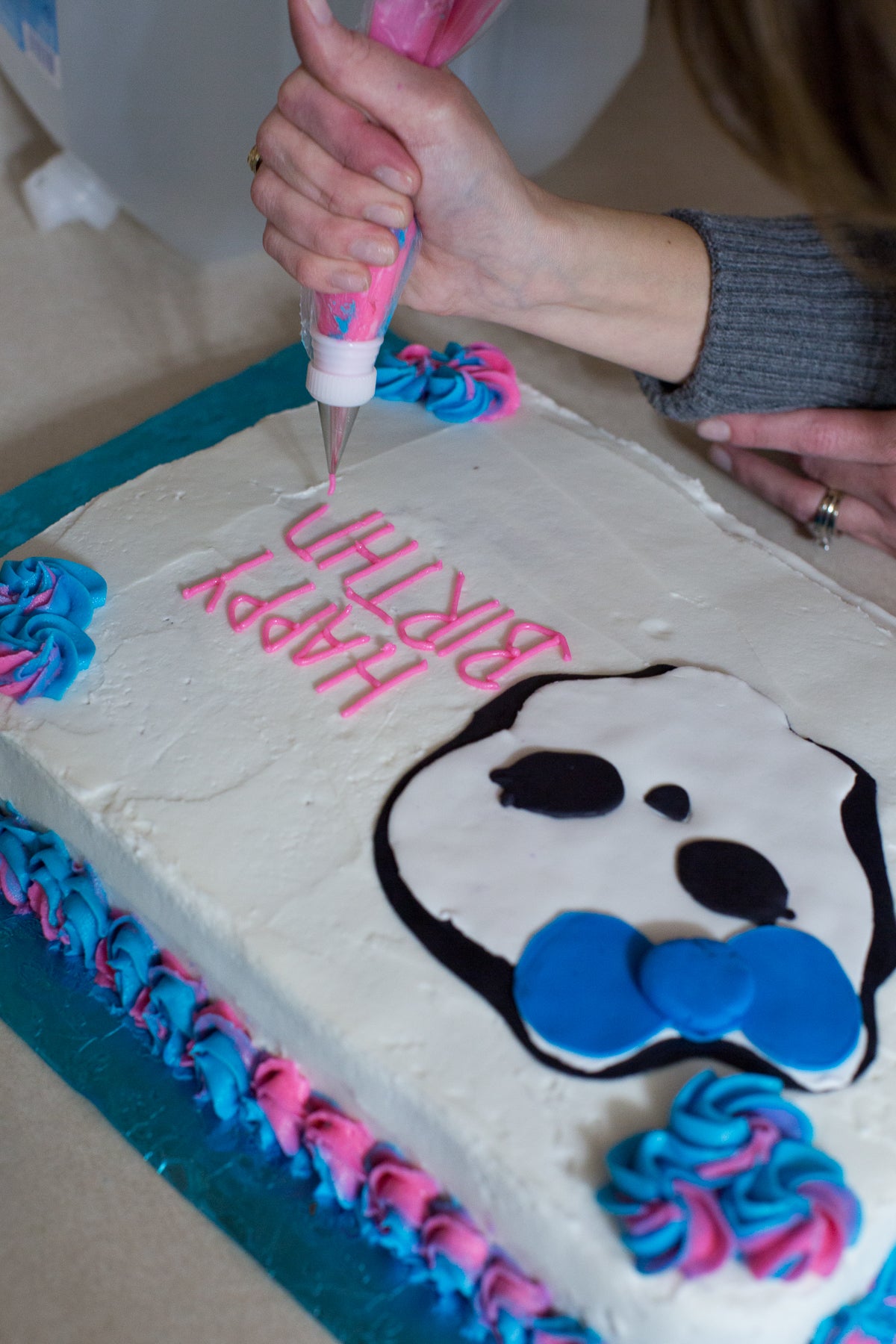 This story isn't a one-off. Countless children and young adults would go without a birthday celebration of any kind if Bake a Wish wasn't there to provide them with a cake.
Across town at the Mary-Lee Foundation, volunteer Amy Crotchett is preparing to drop off two deliveries. There are five on today's docket – which is average for a Friday.
"I love delivering here; everyone gets so excited when the cakes come in," she says.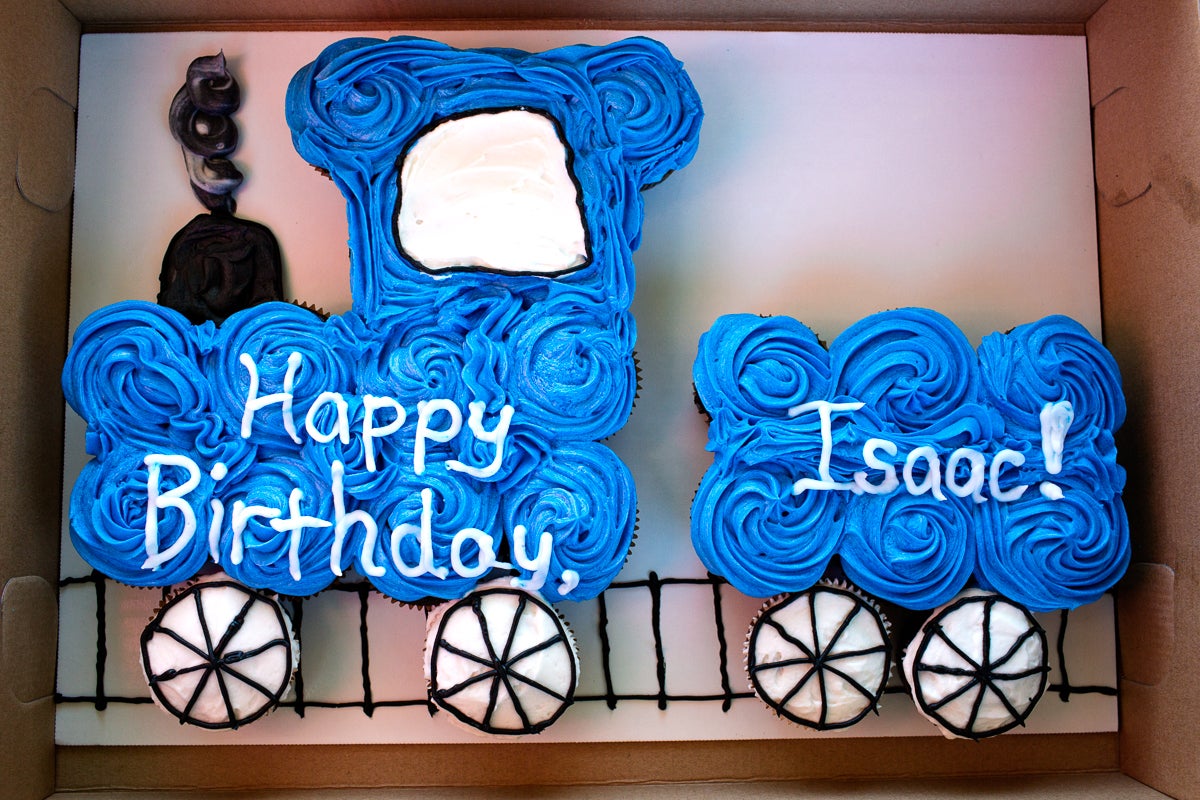 Sure enough, Amy is surrounded by curious residents the moment she steps out of her car with the telltale Bake a Wish delivery box.
"Whose birthday is it?" they demand. "Isaac's and Vanessa's." Excitement ripples through the crowd. Amy walks to the office where administrator Leigh Dunson is waiting.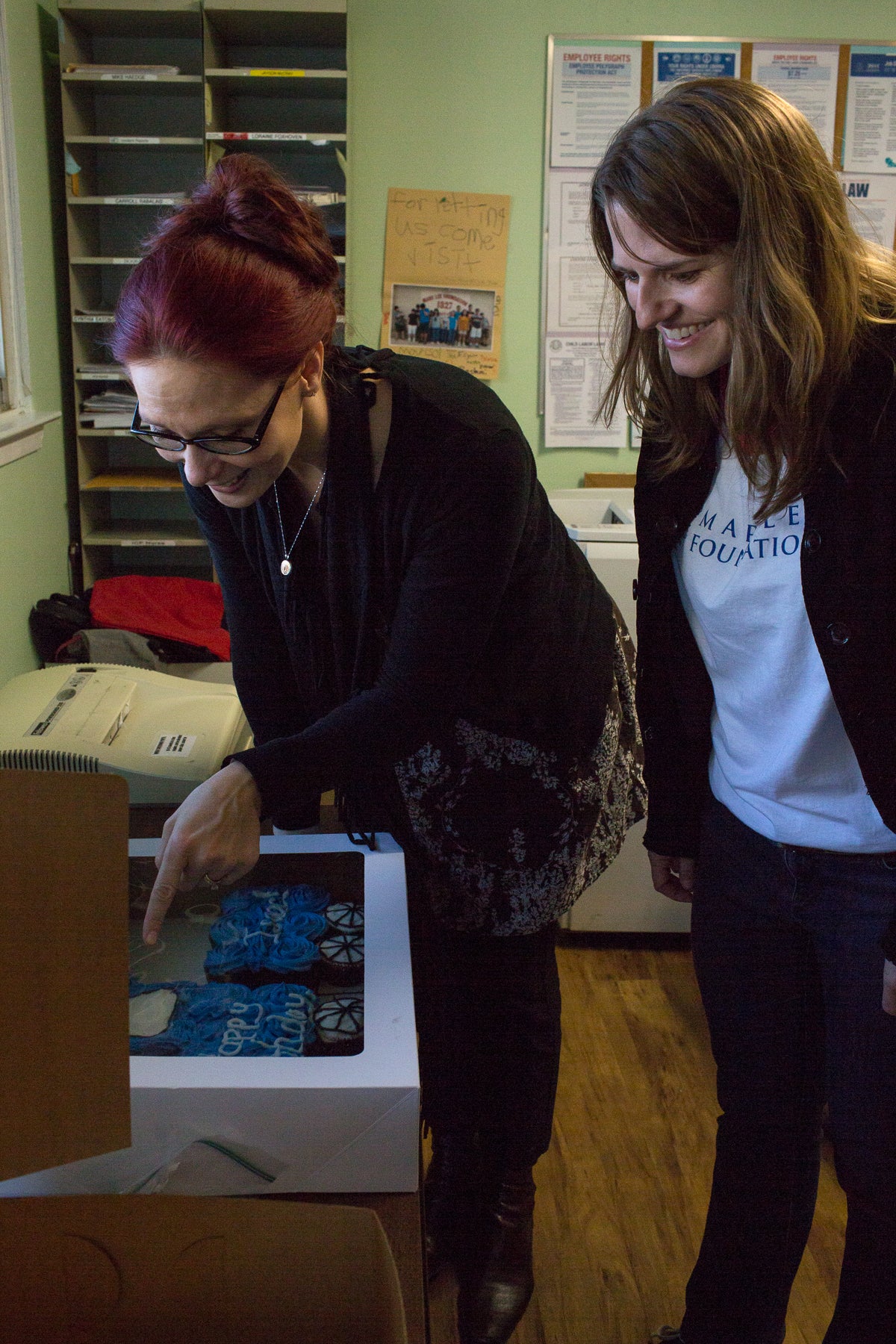 "Look at the little smokestacks!" Leigh exclaims, peering into the box. "Isaac is going to love this!"
"Working with Bake a Wish has been amazing," says Leigh.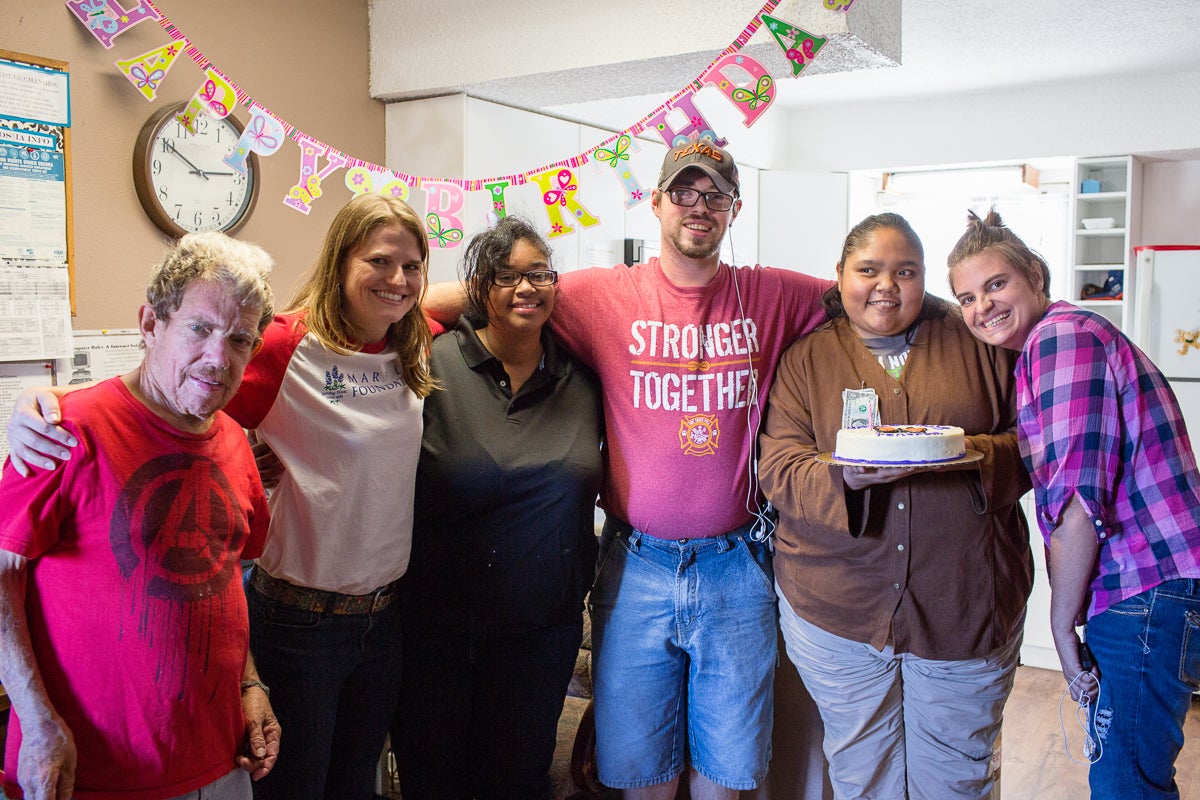 "Some people don't have family, and it's nice for them to be recognized once a year, and have something that's just for them. We're just a small nonprofit; we couldn't provide everyone with a cake on our own."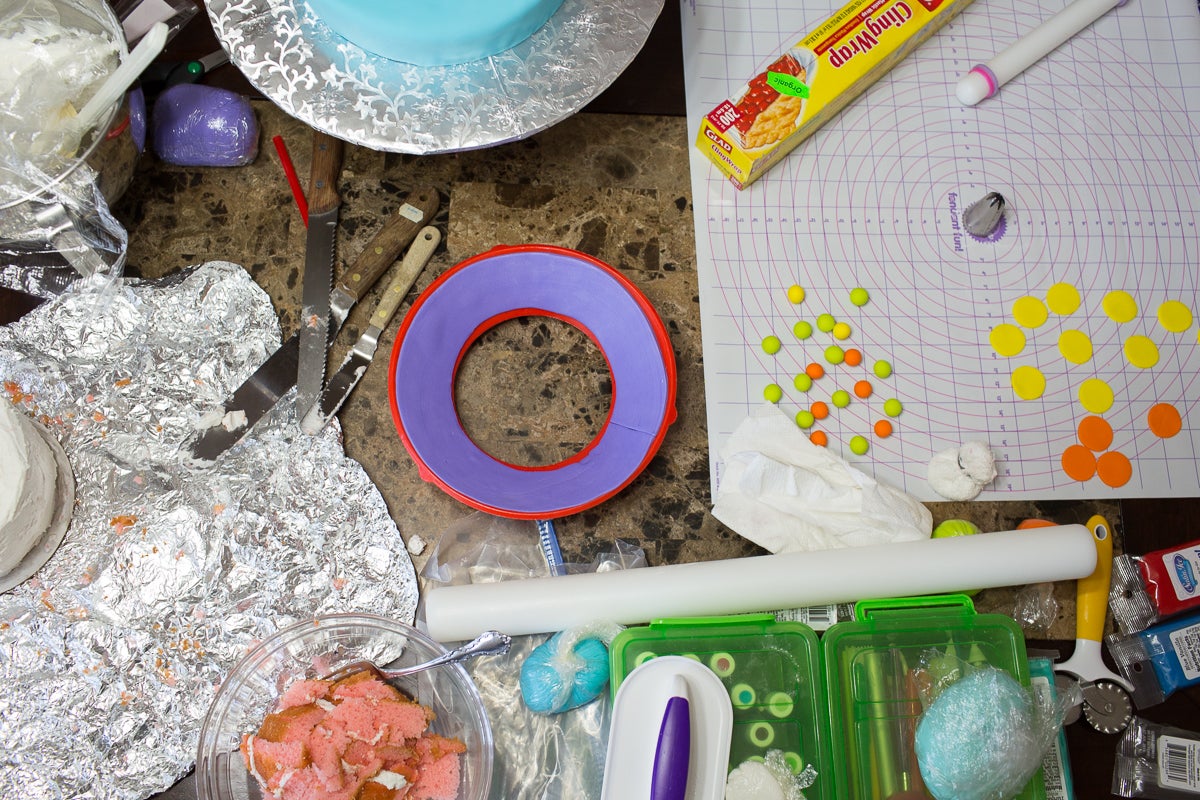 Today, Bake a Wish is known by nearly every agency in the greater Austin area, delivering over 600 cakes per year and growing.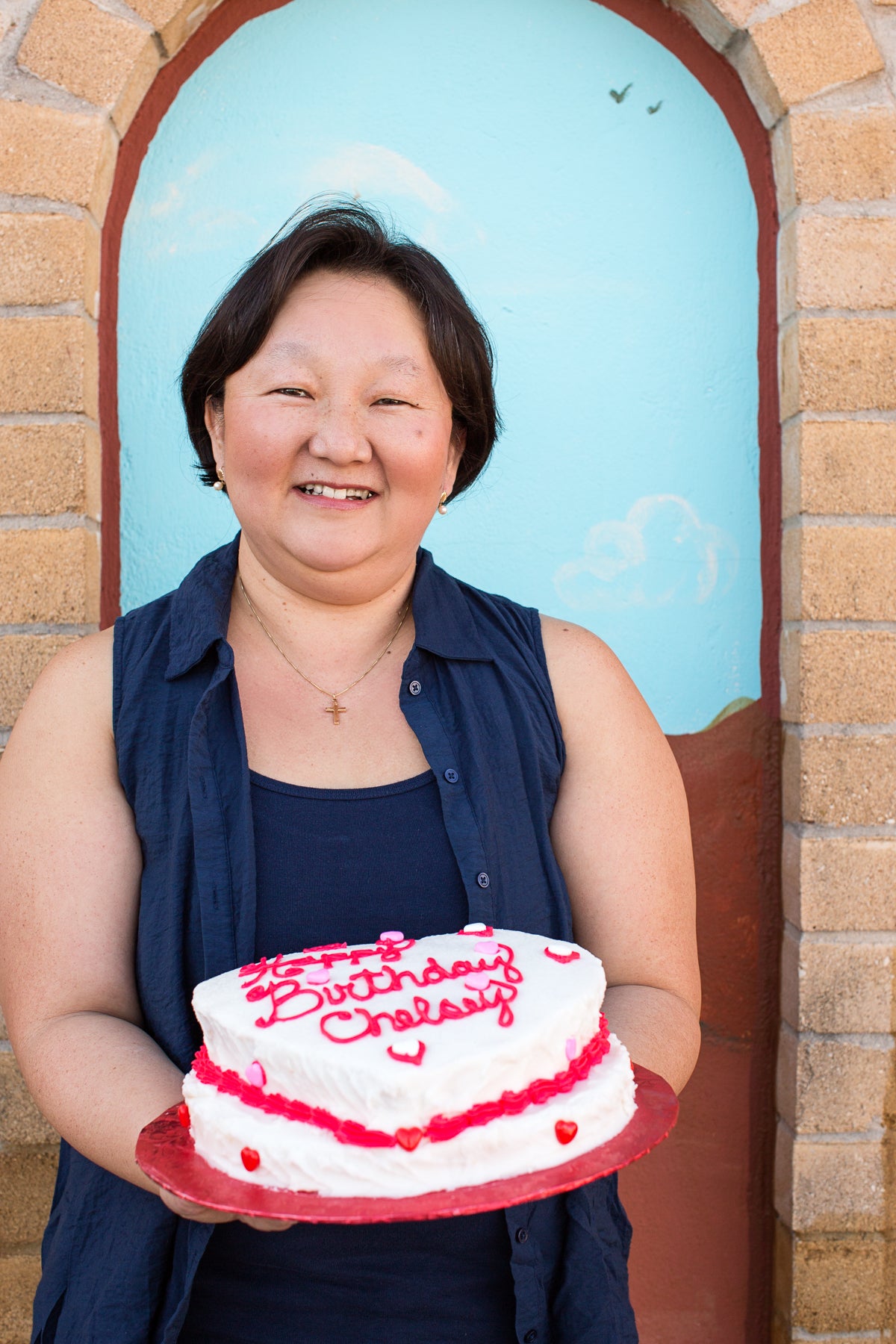 "In the beginning, the requests we'd receive would just say 'baker's choice,'" says Karen.
"I'll never forget speaking to a case manager about this. I said 'Help us out! We don't want to deliver the wrong thing.' And she said 'Think about the kids you're serving here. No one ever cared about what they thought or what they wanted before. And now that you're asking them, it's hard for them to verbalize those kinds of feelings.'"
That was then. Today, requests for "baker's choice" are few and far between.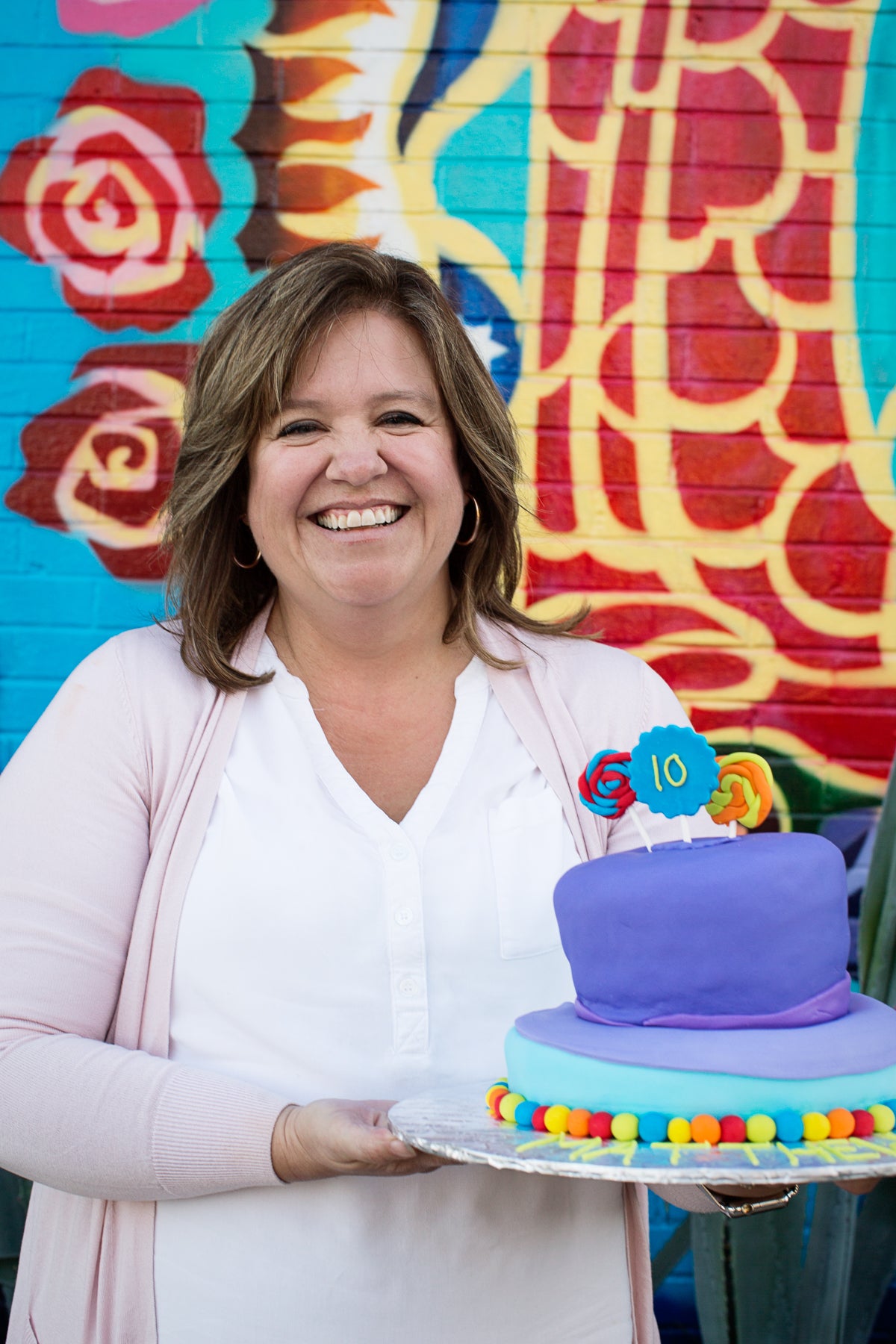 "The kids see what their friends are getting, and we've gotten some pretty unusual requests!" says long-time volunteer Sharon McDonald. "But it's good. It's their day, and we're here to give them what they want."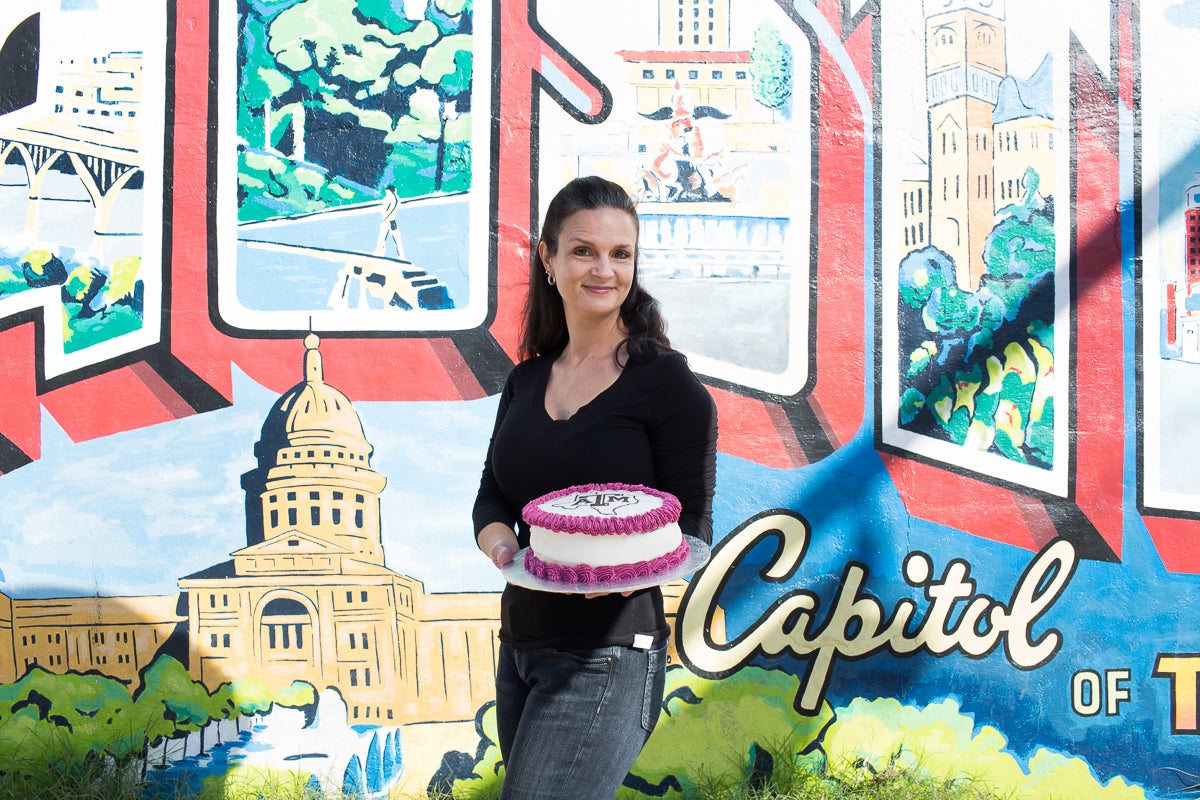 Karen agrees. "We're not just delivering cakes — we're delivering a message that someone cares."
Bake a Wish is 100% funded by donations and the kindness of its volunteers, most of whom pay out of their own pockets for supplies and gas to make deliveries. If you'd like to make a donation, or find out how you can get involved, visit their website: bakeawishaustin.org
Note: Some names in this post have been changed to protect privacy.
If you'd like to catch up on stories you may have missed in Sift, check out back issues of the magazine.
Jump to Comments