As the New Year dawns, we're excited to announce our 2016 Recipe of the Year:
There are all kinds of no-knead bread recipes out there – from white to rye, and pourable-batter breads to long-rise stir-together loaves.
But we all agree, this particular recipe – inspired by Jeff Hertzberg and Zoë François, whose book Artisan Bread in 5 Minutes a Day re-creates the seminal New York City no-knead artisan bread that started it all over a decade ago – deserves its championship status.
Let's make some and find out why.
Note: I'm providing just the basic steps here; for more details, see the recipe, No-Knead Crusty White Bread; or its accompanying blog post, The Crunchiest-Crackliest-Chewiest-Lightest-EASIEST Bread You'll Ever Bake.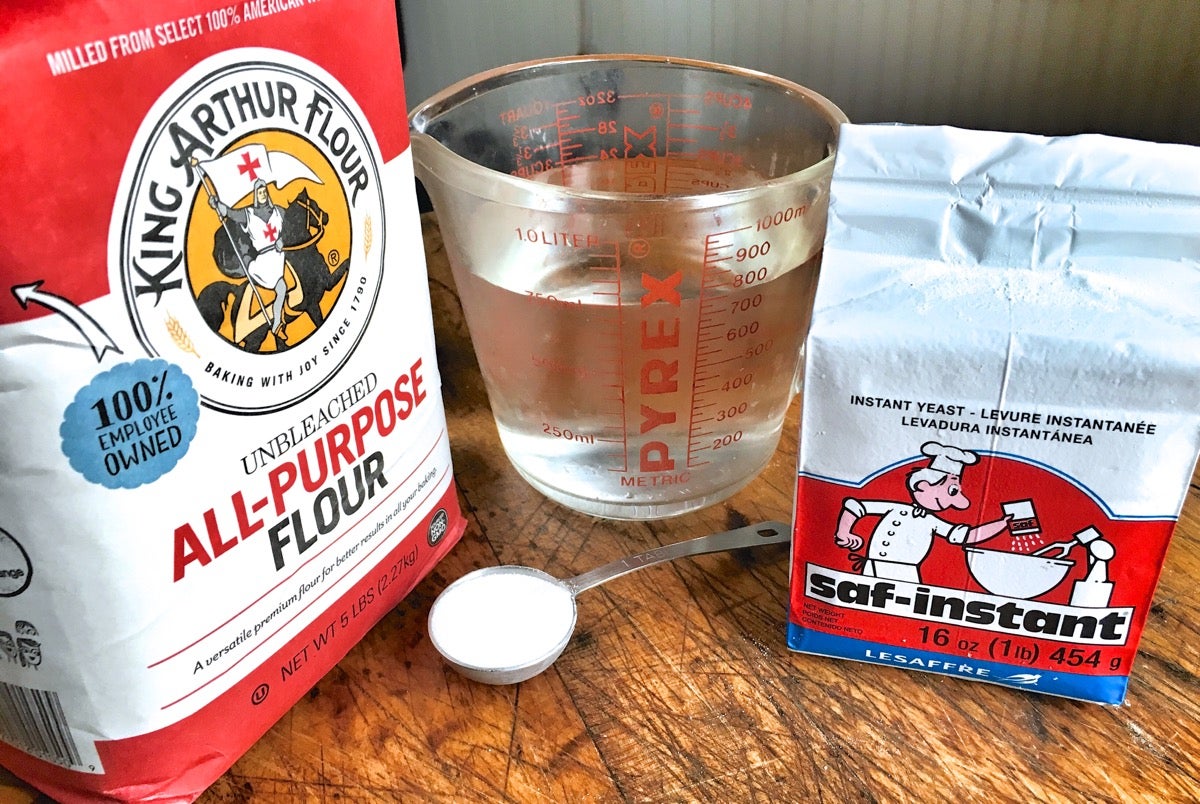 1. Start with the simplest of ingredients.
All-purpose flour, water, yeast, and salt. End of story.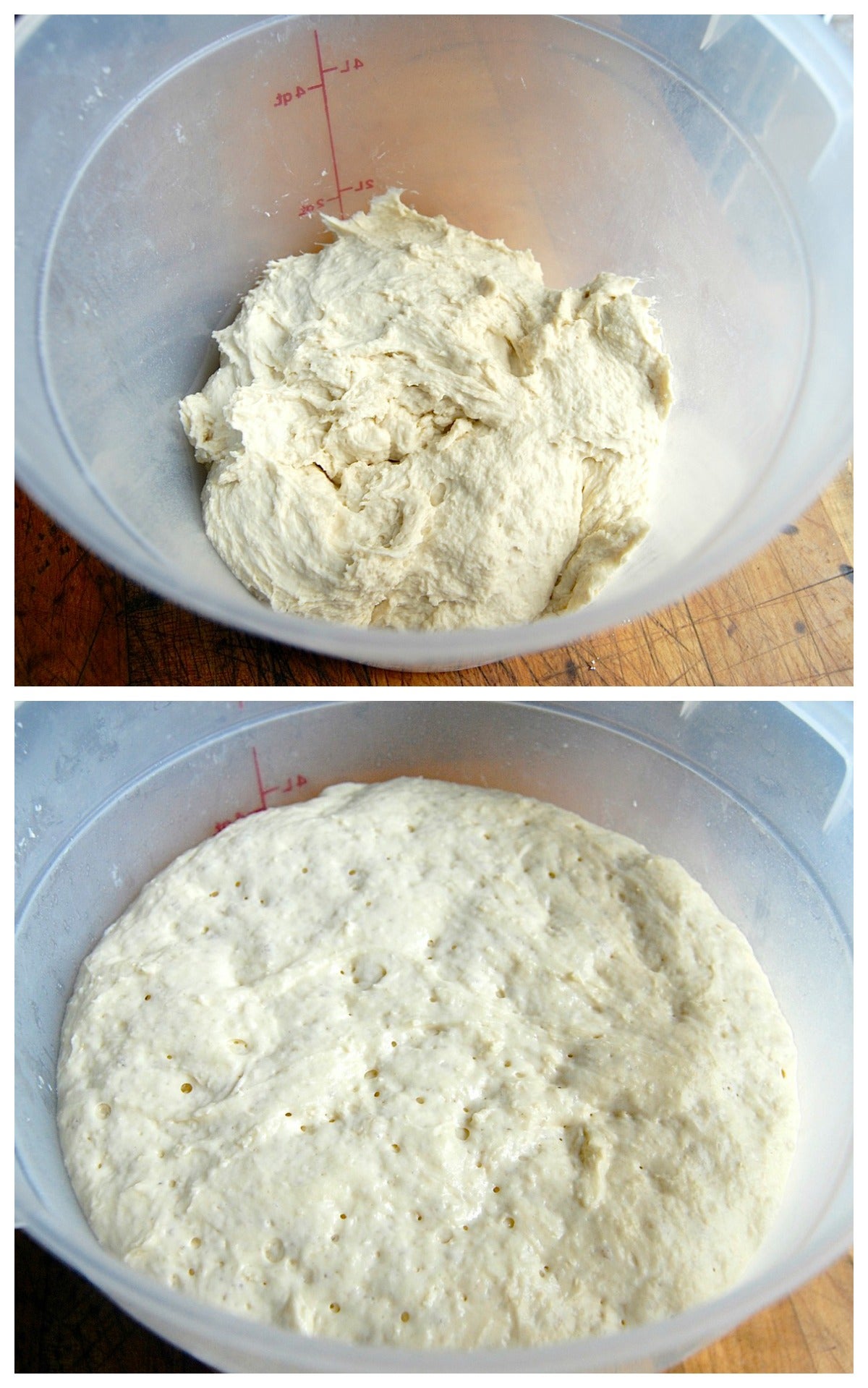 2. Stir everything together.
Mix the ingredients together. Let the soft dough rise at room temperature (in a container with enough room for expansion), then refrigerate for up to 7 days. This time in the fridge develops the dough's gluten (which is why you don't have to knead it); and enhances its flavor, as well.
See? No special skills, tools, or knowledge required.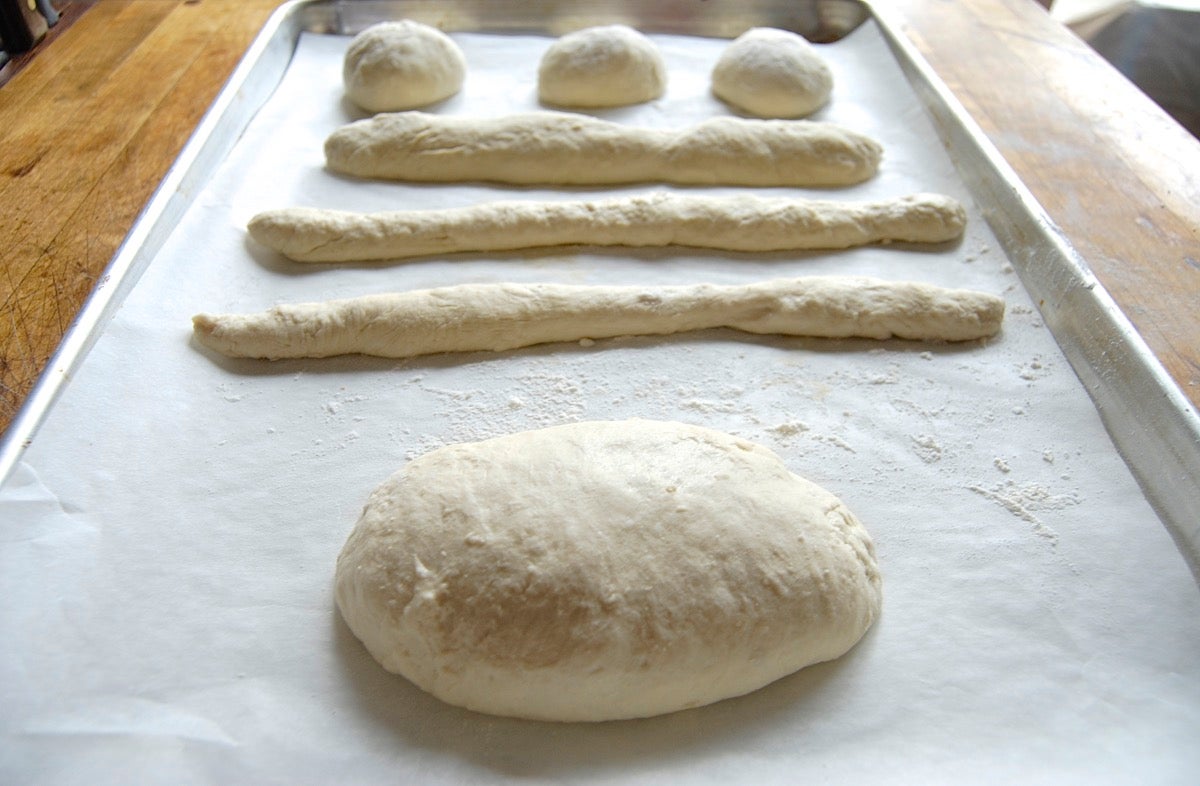 3. Shape the dough as you like.
Shape the dough into balls, or stretch it into longer loaves. Don't worry about making perfectly round loaves or ruler-straight baguettes; I never do.
Want to make skinny bread sticks, or pizza crust? Go for it.
Place on a pan. Cover and let rise until puffy (see the recipe for details). Spray with water and slash.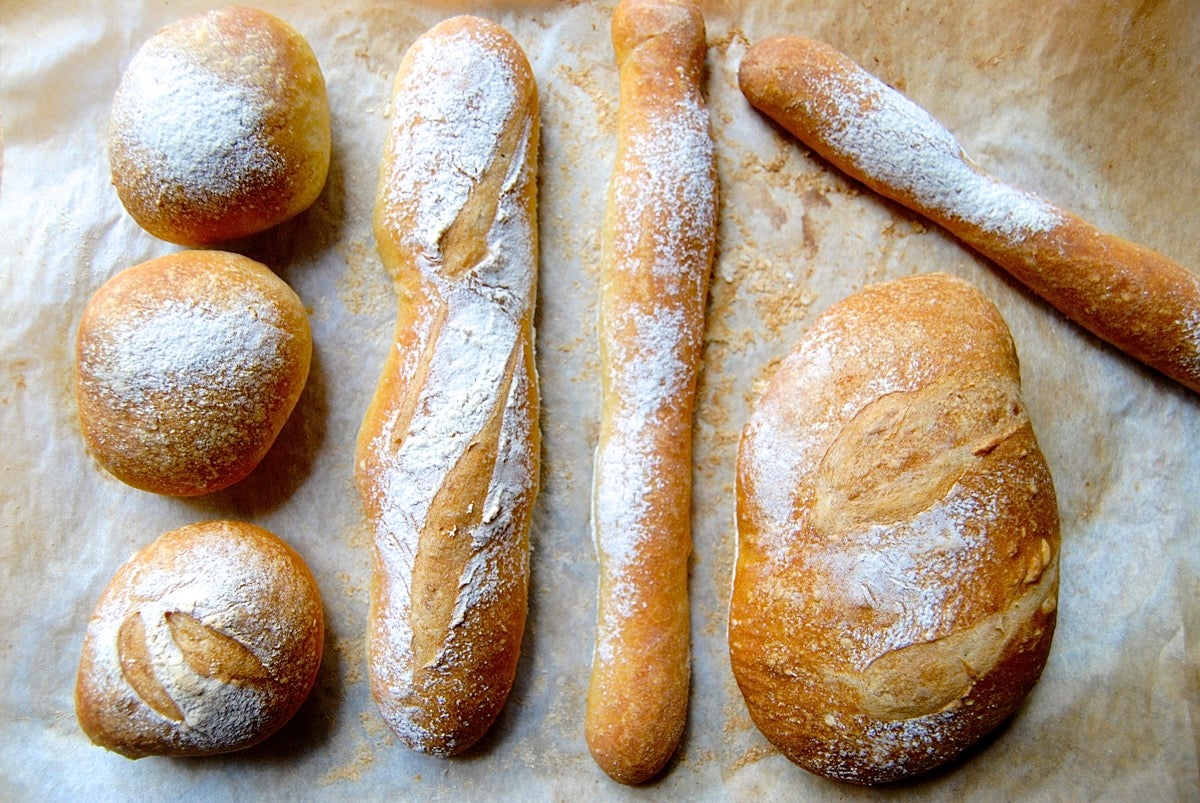 4. Bake until golden brown.
Twenty-five minutes in a 450°F oven is all it takes.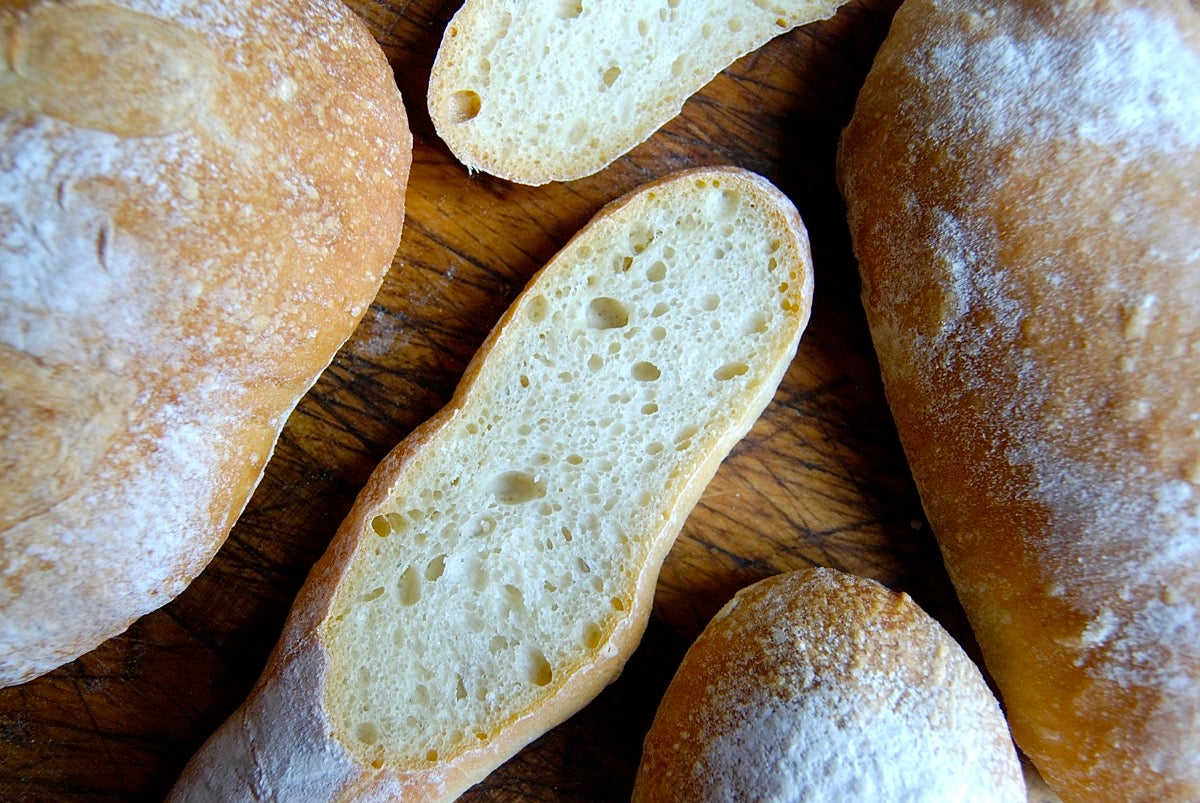 5. Enjoy crusty loaves with superior flavor and wonderful texture.
Crusty/crackly outside. Soft/chewy inside. Packed with flavor, thanks to the dough's substantial fridge-time. That's our 2016 Recipe of the Year.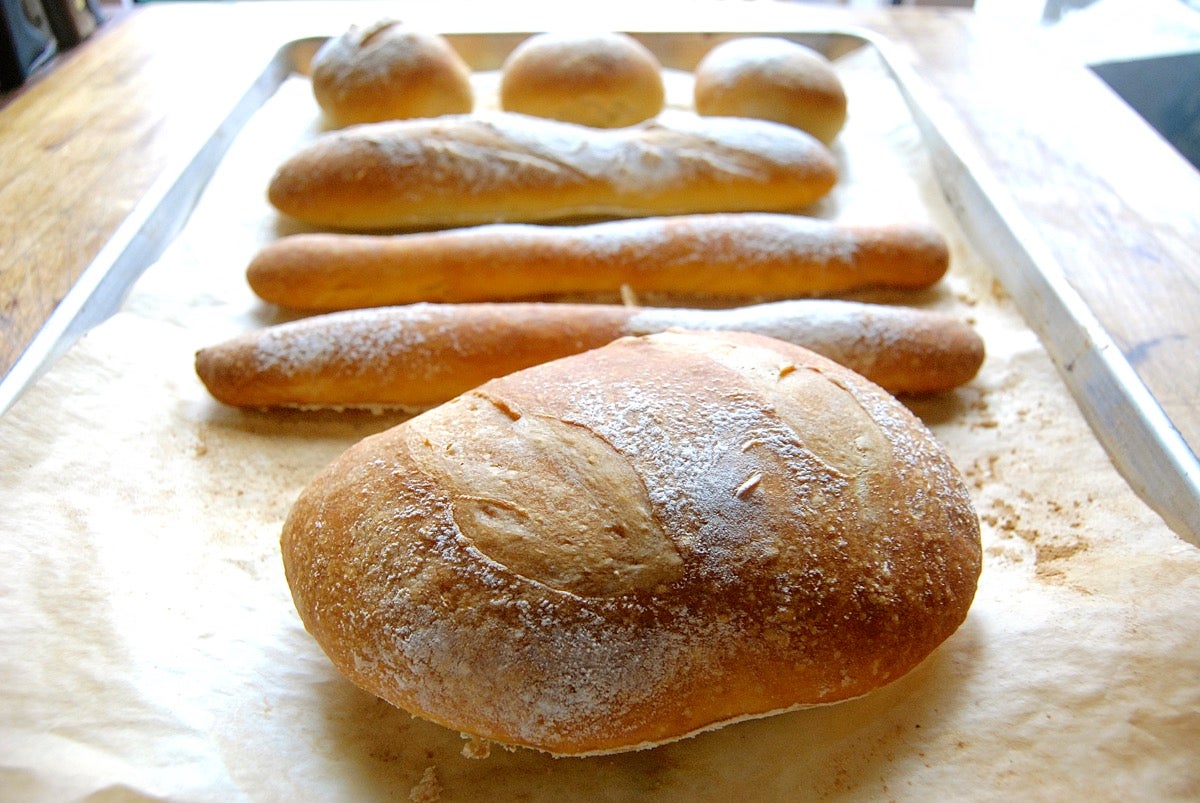 Anyone can – and everyone should – make this bread.
Flavor, texture, and simplicity, all wrapped up in one enticing loaf, make this bread absolutely perfect for the first-time bread baker. Looking for success right out of the gate? You'll find it here: No-Knead Crusty White Bread (the recipe), and The Crunchiest-Crackliest-Chewiest-Lightest-EASIEST Bread You'll Ever Bake (the blog post).
Even those of us who've been baking bread for decades sometimes tire of intricately crafted sourdough boules and multiple-ingredient whole-grain loaves.
We crave a straightforward loaf, hot from the oven, a corner torn off and dipped in a robust, peppery olive oil. Bread that brings us home again – back to our baking roots, when we first learned to embrace the joy of yeast.
Perfect for bread beginners. Ideal for bread experts.
All-inclusive no-knead bread: it's bread for success.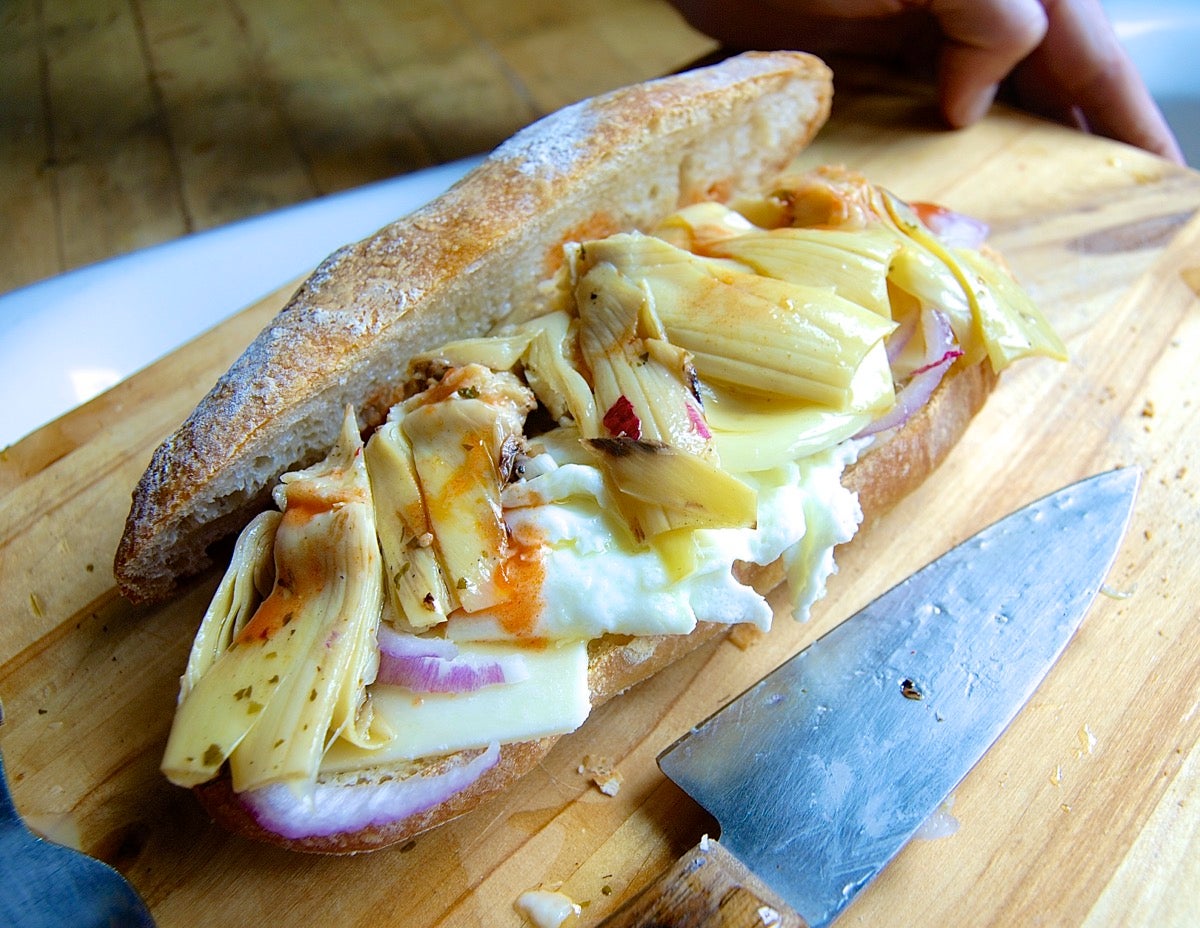 And sandwiches, of course!
Since I know you'll ask: this is a cheddar, red onion, fried egg, roasted artichoke heart, and Frank's hot sauce sandwich – courtesy of my grown son, to whom I taught this no-knead concept back when he was a college kid.
He's carried the recipe with him ever since. We hope you will, too.
Read the bread recipe details: No-Knead Crusty White Bread.
Jump to Comments