Bundt cake bliss
A bevy of beautiful cakes for entertaining.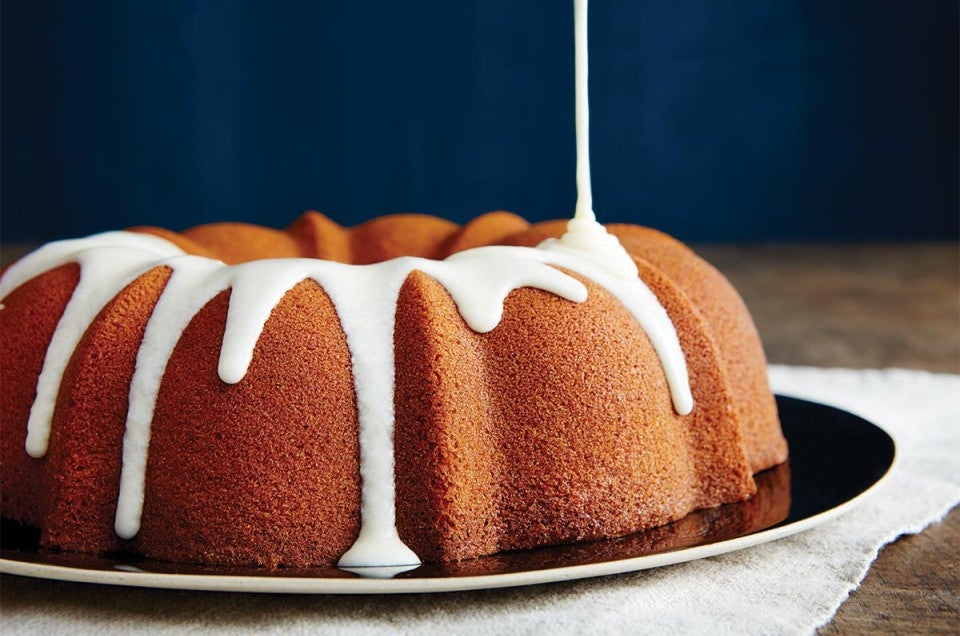 One of the most elegant (yet easy) desserts you can make, a Bundt cake takes the shape of whatever style of pan it's baked in. Our holiday issue of Sift magazine features a show-stopping collection of stunning silhouettes that make dressy desserts, with or without frosting. Sprinkle with a quick shower of confectioners' sugar or drizzle with a simple glaze, and enjoy while you also impress.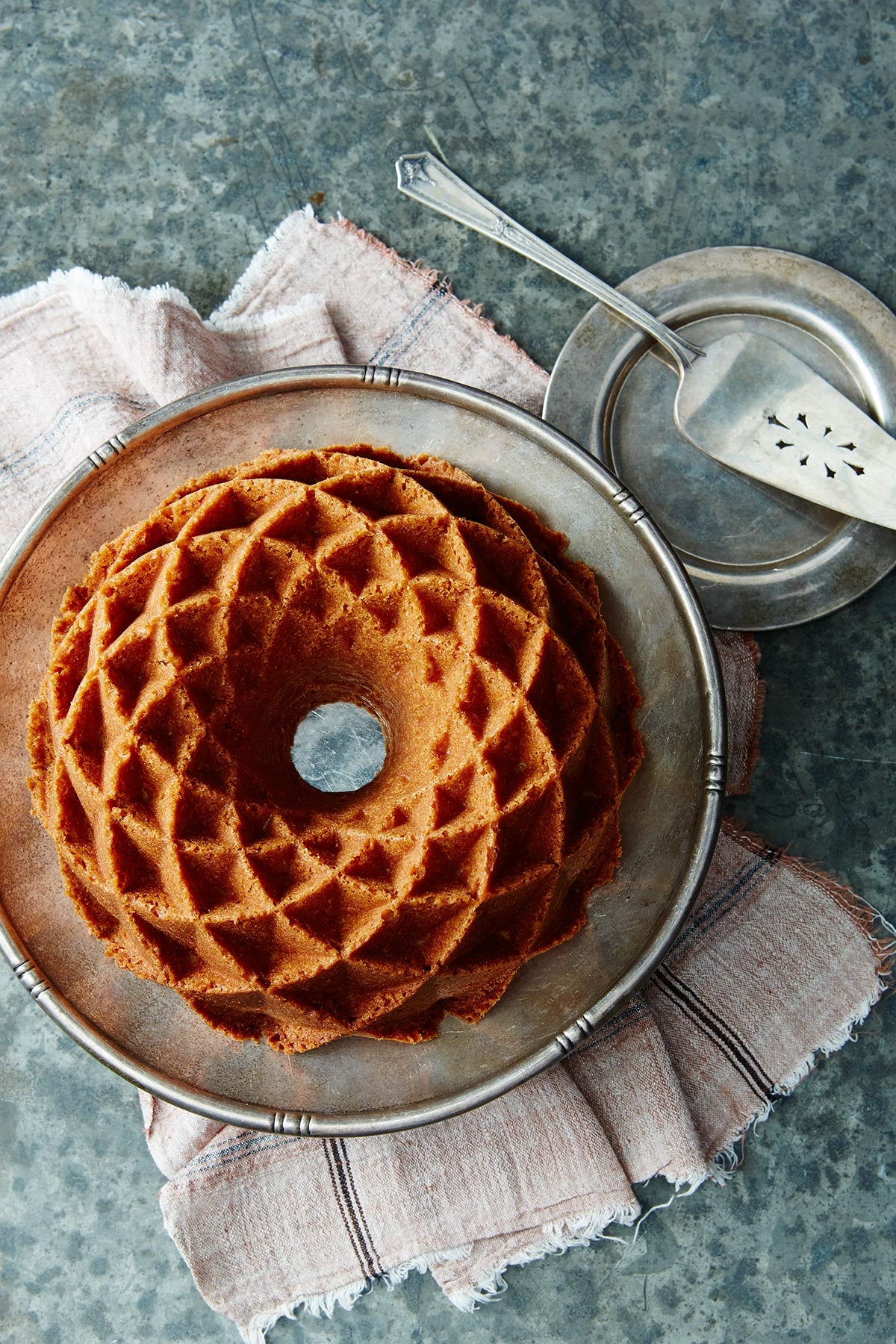 Brown Sugar Sour Cream Pound Cake, baked here in Nordic Ware's Jubilee pan, is a tender combination of sweet butterscotch flavor, accented by the rich tang of sour cream. So satisfying, it needs no embellishment; but if you want to accessorize, a bit of caramel sauce or fruit would suffice nicely.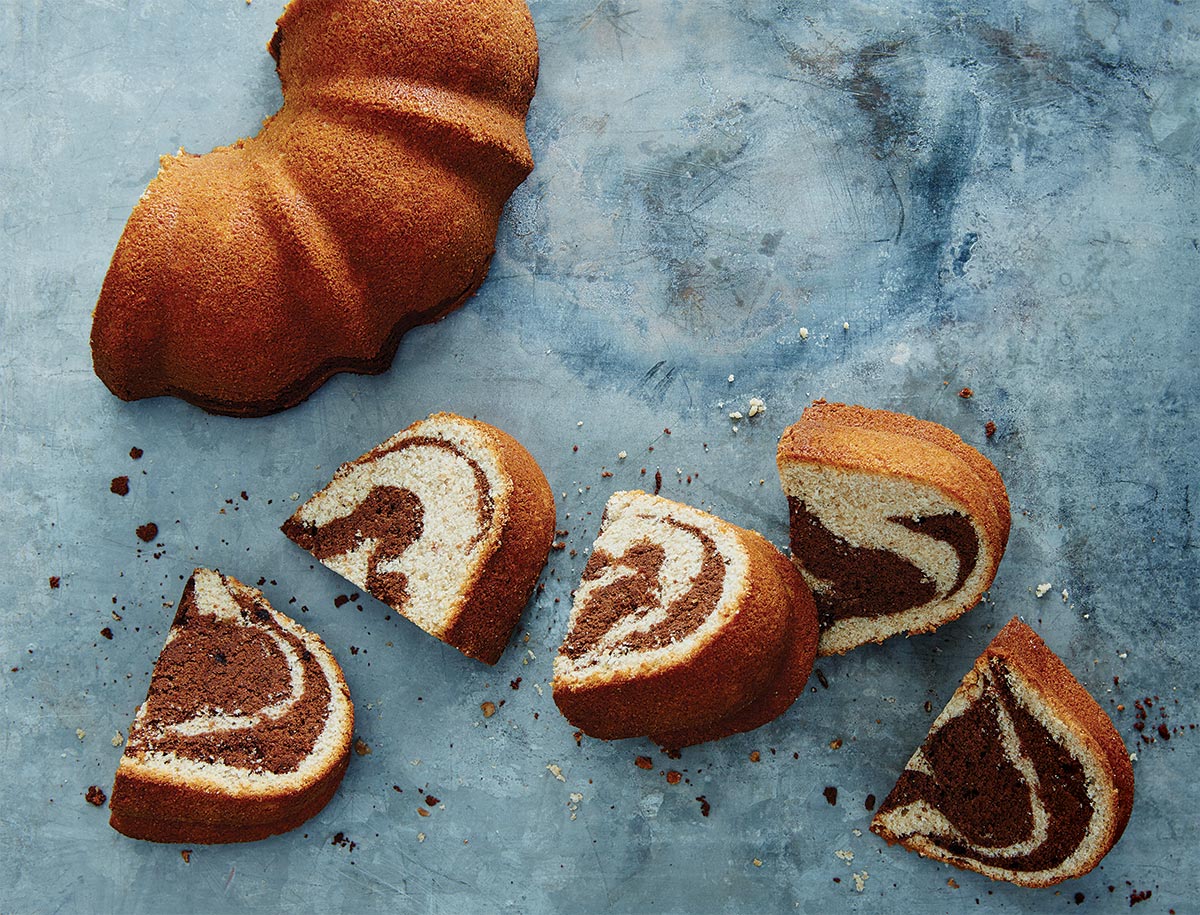 Need to please both vanilla and chocolate lovers? Make it marble. Our Marble Pound Cake has a gorgeous swirl that looks almost as good as it tastes. 
Give it a swirl
A thin-bladed spatula does the best job of swirling. Pull it down through the batter, then pivot up and over as you spin the pan 360°.

A much-loved favorite, consider baking a classic Lemon Poppy Seed Cake as individual desserts in a Bundlette pan. A sprinkle of lemon zest on top adds just the right amount of fun.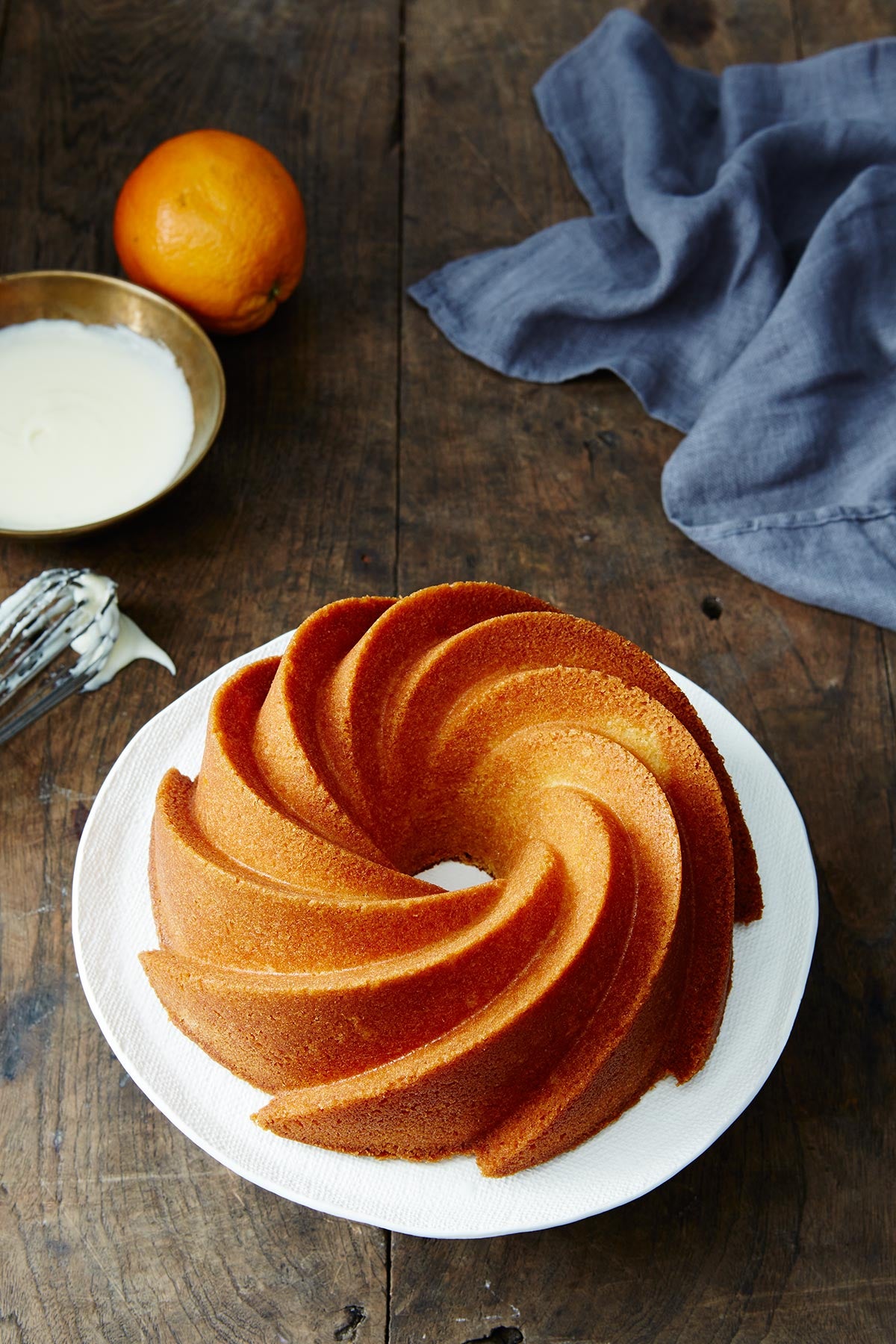 For a real stunner of a dessert, where citrus really shines, bake up an Orange Pound Cake with Bourbon Glaze. Very grown up. An elegant cake by any estimation.
Get away clean
To ensure your cake releases cleanly from the pan, follow these steps:
Brush all the inside nooks and crannies of your pan with oil before filling with batter.
When you take the cake out of the oven, place it on a rack and set a timer for 10 minutes.
When the timer is done, flip the cake over onto a serving plate, tap the pan gently, and pull it up half an inch; jiggle the pan slightly until you feel the cake drop onto the plate.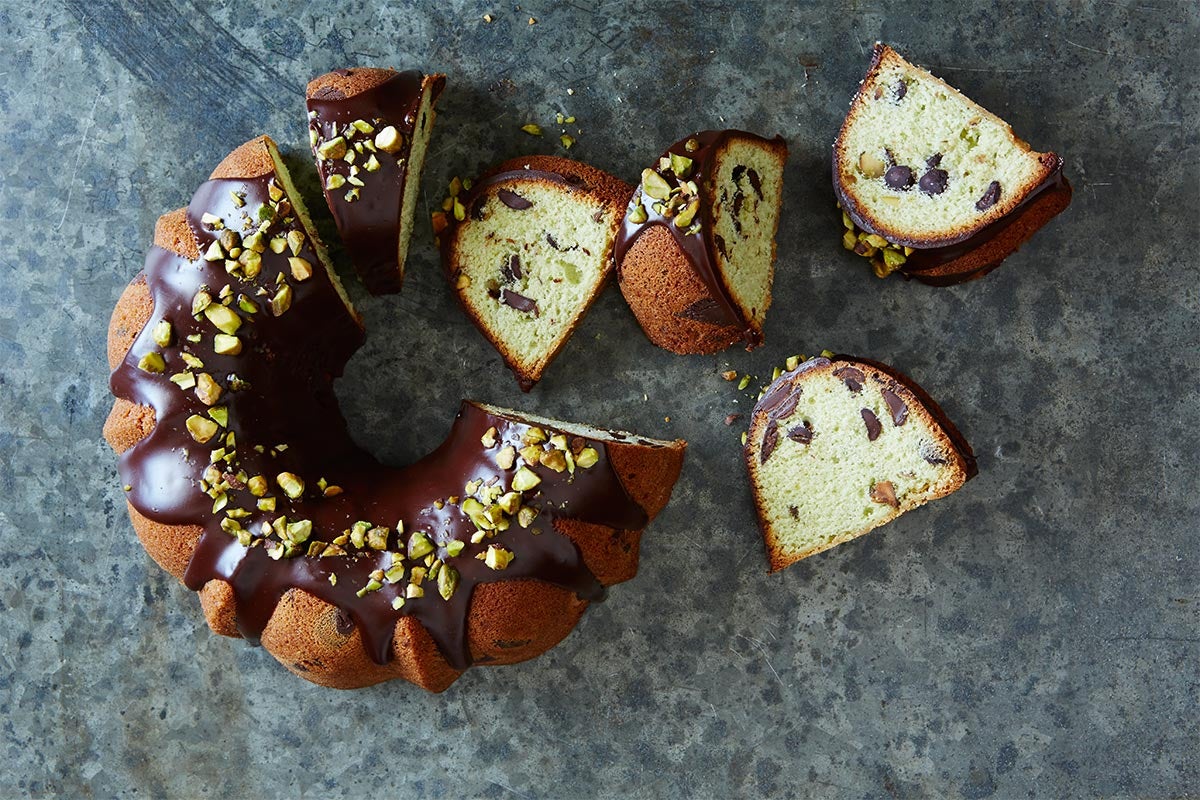 For a most pleasurable indulgence, we present pistachio. Pistachio Chocolate Chip Pound Cake, studded with chocolate and nuts, wearing a chocolate glaze for good measure.
Whatever the occasion, this bevy of beautiful Bundt cakes stands ready to serve, much to the delight of your companions and company.
Find more Bundt cake bliss by searching "Bundt cake" on our recipe site. 
Jump to Comments