If you've ever baked bread in a bread machine, then you know it's easy-peasy. You just put everything into the loaf pan, choose your settings, hit start, and walk away. It's like a slow cooker, but for bread.
But the real question is... can you make gluten-free bread in your bread machine?
At first, I was skeptical of using a bread machine for gluten-free dough, because gluten-free bread doesn't use the same rise times as a traditional recipe. But my fears were quickly put to rest when I realized that the Zojirushi Virtuoso bread machine has a gluten-free setting built right in! How great is that!?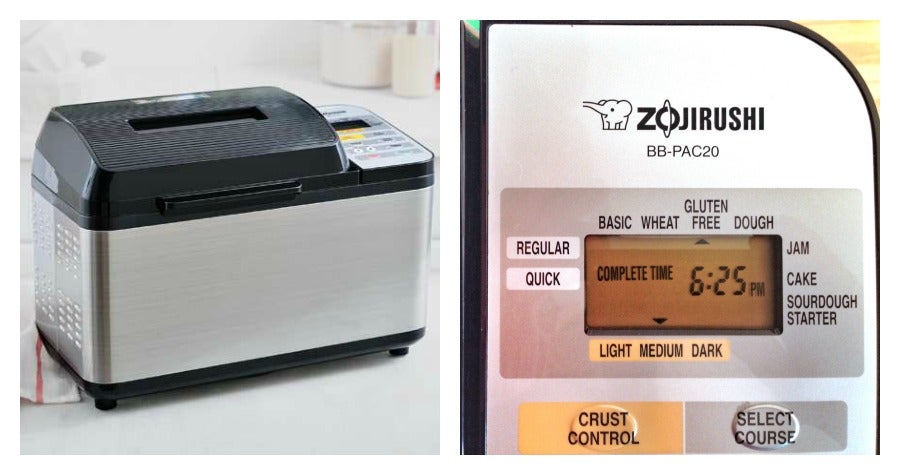 Knowing that our gluten-free sandwich bread is always a winner (it never fails me), I put it to the test using a Virtuoso. And let me tell you, with just a couple of minor changes, it didn't disappoint! The bread was absolutely perfect. It was just the right texture, with a nice crust and a soft interior.
And the best part? All I had to do was put everything into the machine and push a button.
So for those of you who've been wondering if a) our gluten-free sandwich bread can be made in a bread machine; and/or b) if gluten-free bread turns out just as delicious when made in a bread machine, the answer is a resounding yes!
After baking my bread, I do have some tips for helping to ensure your bread machine yields that ultimate gluten-free loaf you're hoping for.
Tip 1: Add a touch more flour.
With our first test of gluten-free sandwich bread in the bread machine using the recipe as written, it lacked the dome that we look for in good sandwich bread. The texture and taste were still there, but the loaf was fairly flat across the top. So we tweaked and tweaked and found that adding just an ounce more gluten-free flour helped us get closer to the dome shape, without compromising the bread's texture, moistness, or flavor.
Tip 2: Add one more egg.
An extra egg helped give the bread a bit more lift. With the addition of the extra flour, we wanted to make sure the bread didn't dry out, but adding more milk wouldn't have helped us with structure or rise. So we added one more egg and found results perfect.
Tip 3: Let the bread cool completely before slicing.
This is so, so important. When the bread first comes out of the pan it will feel a little soft and under-baked. Have no fear; once you let it cool completely, the crust will harden and the inside will be soft and filled with perfect little air pockets. So good!
And now it's time to bake! Here's are some quick step-by-step instructions on how to make gluten-free bread in your bread machine.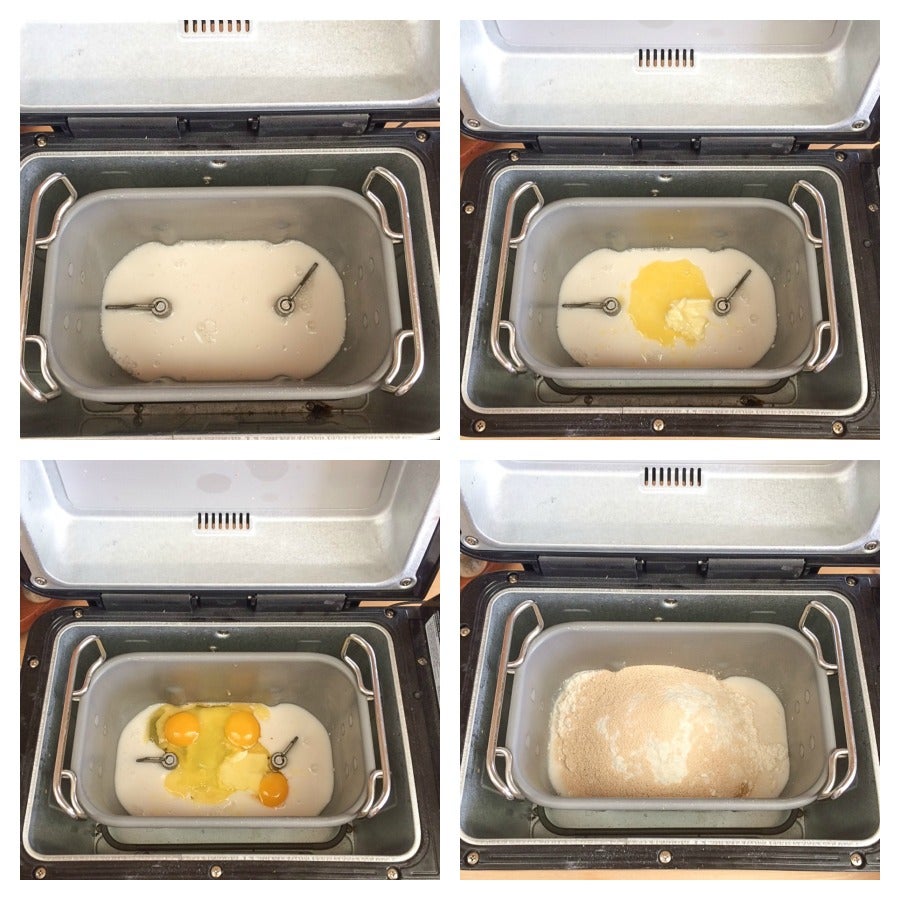 Step 1: Put the liquids into the bread machine followed by the dry ingredients. Follow our recipe, but use 1 additional large egg, and an additional 1 ounce (3 tablespoons) gluten-free flour.
Step 2: Choose your bread machine's gluten-free setting. Set the crust to medium.
Step 3: Let the machine do its thing.
Step 4: Once the bread is done baking, remove it from the pan and place it back in the machine to finish cooling (this will help keep the crust from getting overly soft and potentially leathery).
Step 5: Slice and enjoy!
OK, now that you've baked a loaf, how did it turn out? Do you have any tips for baking gluten-free bread in a bread machine? If so, please let us know in comments, below!
Jump to Comments