There's nothing like a bread-basket full of gorgeous, golden dinner rolls, right? Their buttery, yeasty aroma alone is enough to send any bread lover into paroxysms of joy. But when they LOOK good, too?
You've hit a home-baker homerun.
What's the best way to make sure your rolls are as nicely shaped as they are tasty?
First, make sure the dough is divided evenly; a scale is invaluable here.
Second, pay attention to your shaping; a roll that starts out less than round isn't going to get any prettier.
And finally, select the right pan.
Wait a minute – what does the pan have to do with whether or not a round roll stays round as it rises and bakes?
As it turns out – plenty. Let me show you, with this recipe for Amish Dinner Rolls.
I start by dividing the dough into 24 pieces. Usually I'd put all 2 dozen in a 9" x 13" pan.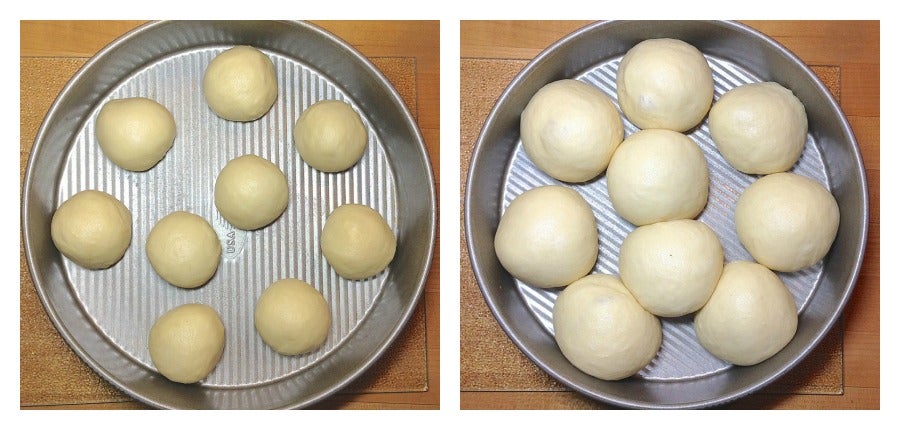 But today, I put nine rolls into a 9" round pan, and let them rise.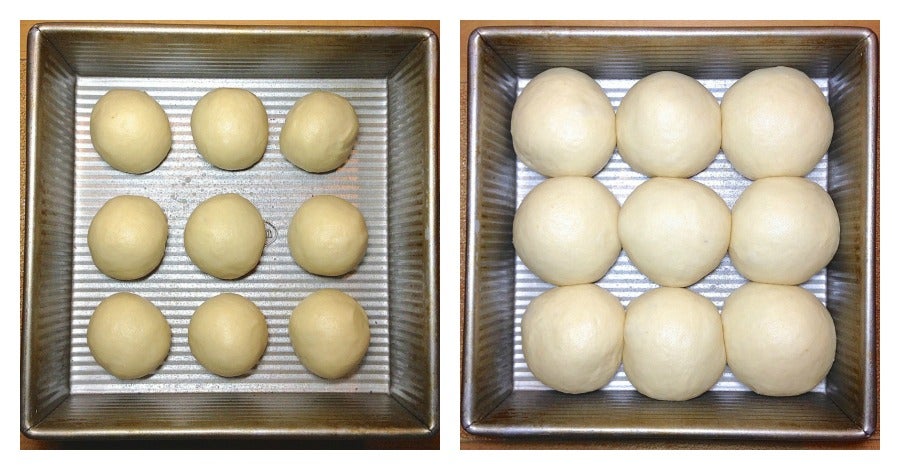 Nine rolls go into an 8" x 8" x 2" square pan. Which is the same volume as a 9"x 2" round pan – did you know that?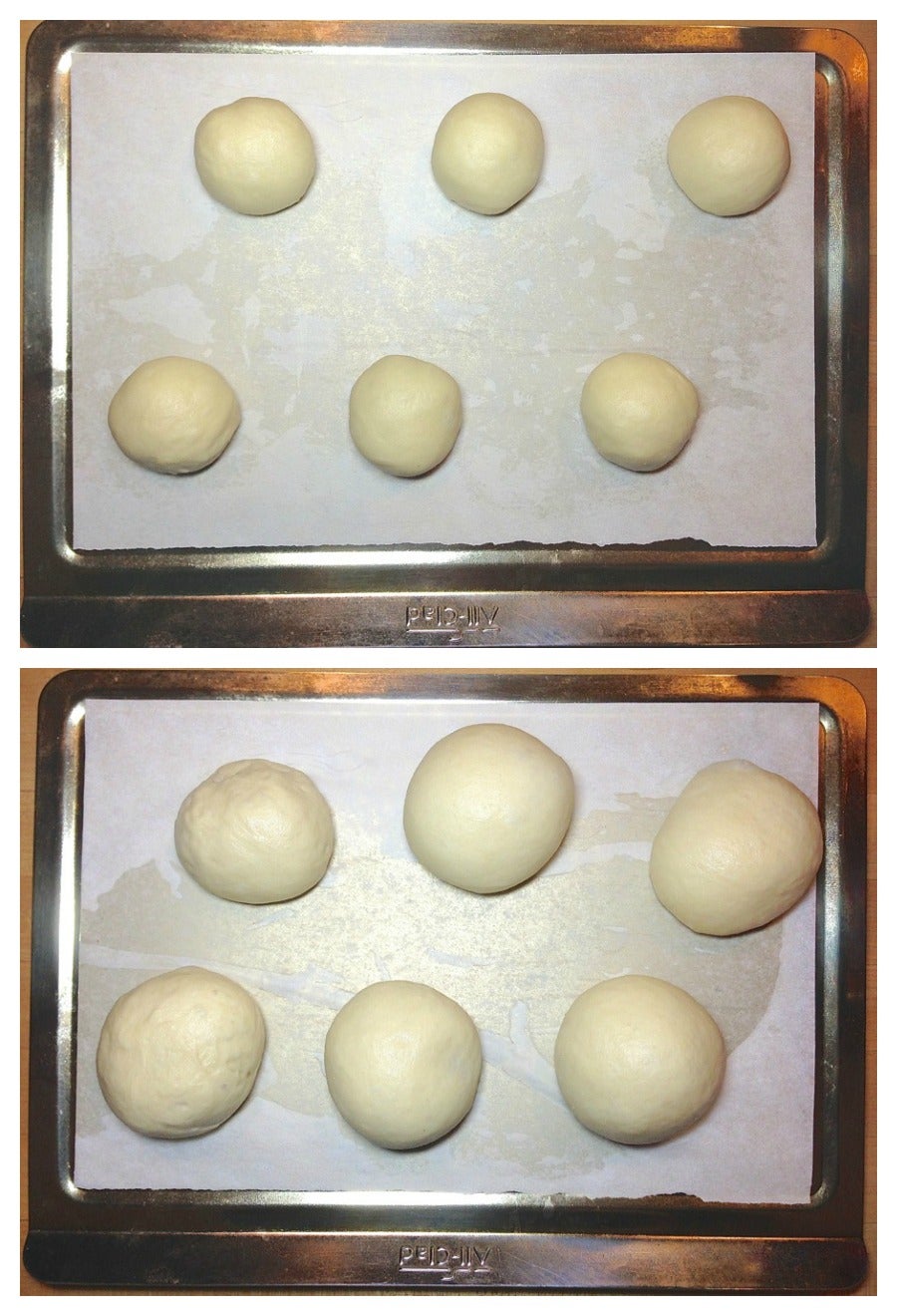 And nine rolls go onto a baking sheet.
Clearly, the rolls in the two tall-sided pans will turn out to be pull-apart rolls, since I've placed them close together. Those on the pan will be free-standing. If you like soft-sided rolls with less crust, make pull-aparts; crisper rolls with more crust, a baking sheet.
Let's bake them and see what happens.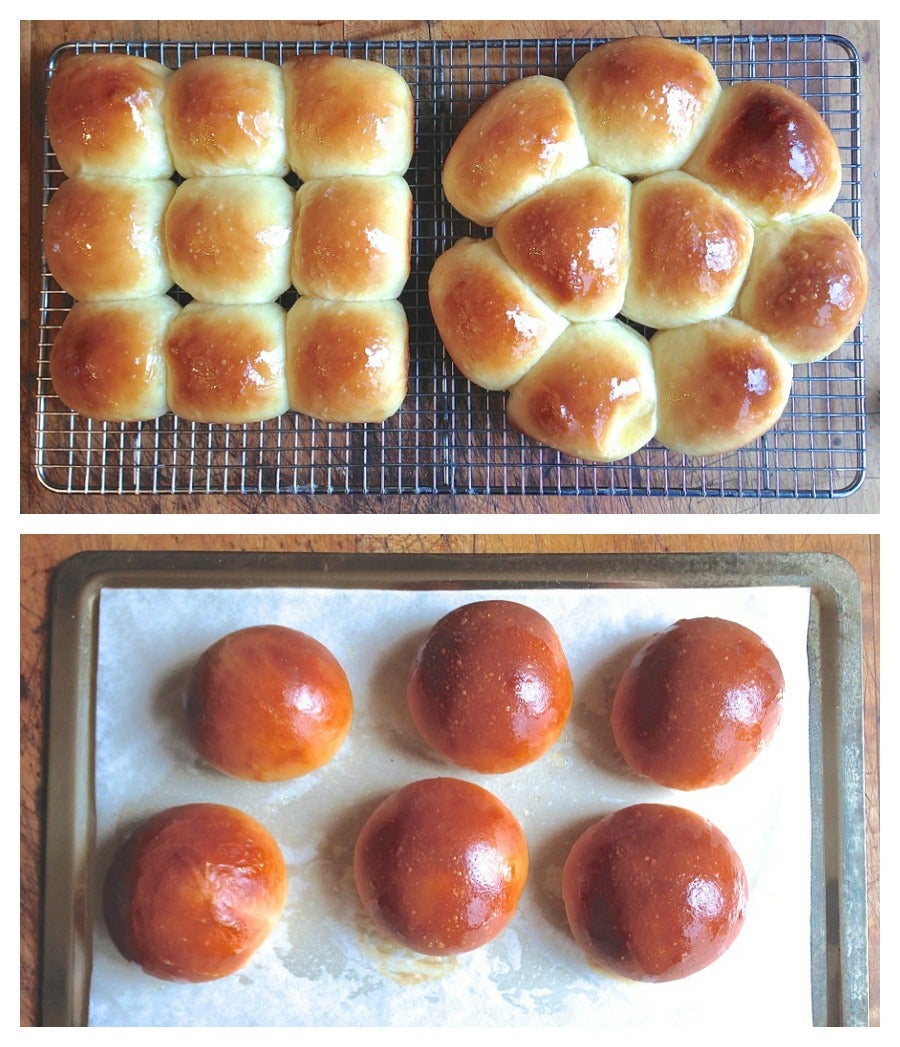 Well, they're all nice-looking rolls, aren't they? But look at the difference in finished shape.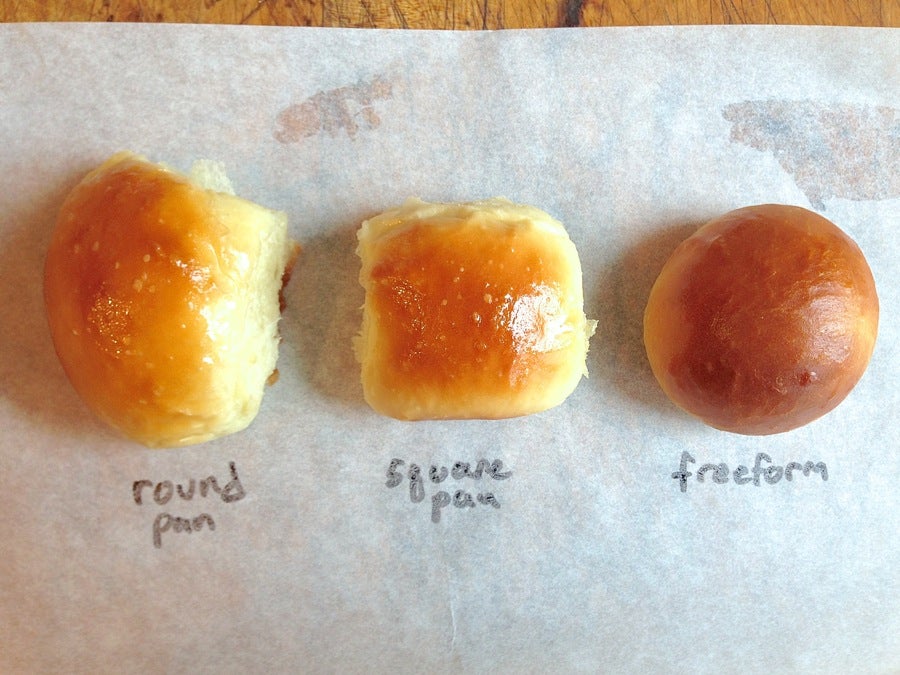 The rolls in the round pan bake up elongated or even triangular. Those in the square pan end up square. Well, square-ish; they could pass as round. And the free-form rolls retain their initial round shape entirely.
So, what have we learned?
For most uniformly shaped pull-apart rolls, bake them in a round or rectangular pan. For non-pull-apart perfect spheres, bake rolls free-form.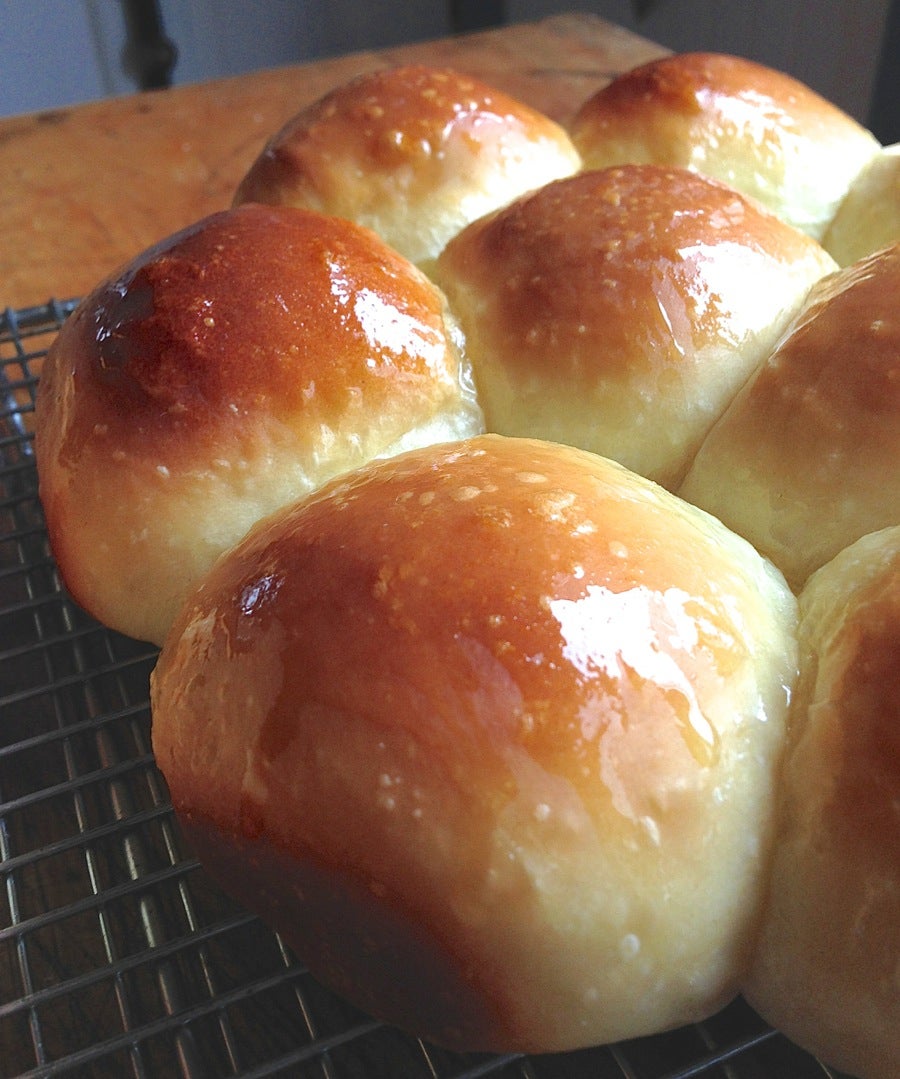 Though in the end, how much difference does it really make – so long as there are hot rolls, brushed with butter, on the table when dinner is ready? Check out all our buns and rolls recipe and get baking. 
P.S. One more tip: what's with those spots scattered across the rolls? I shaped the dough and then refrigerated the rolls overnight, since I didn't plan on baking them until the next day. When I took them out of the fridge to warm up, I left their plastic covering on. Moisture condensed on the plastic, and dripped down onto the unbaked rolls. Then, when I put them into the oven, those droplets formed small blisters – spots. Lesson learned: if unbaked rolls have been chilled overnight, take the plastic off once you take them out of the fridge.
Jump to Comments