Valentine's Day. Some people love it. Some people don't.
Any excuse to celebrate is a-OK in my book! Whether it was with my special someone or just a spa day with my girls, this holiday has always been a fun one for me. I think it's my daddy's doing.
He's been sending me flowers since kindergarten. I can still remember it clearly. The loud announcement over the intercom that I had to report to the principal's office. For a teeny, tiny girl in a K-12 school, there was nothing more terrifying.
I bawled my eyes out all the way up the stairs and down the hall, only to see our secretary, Mrs. Borst, standing there with a vase of colorful flowers, a big heart-shaped balloon, and a huge smile on her face for the little girl with the doting father. My love affair with Valentine's Day began that day.
My husband and I try our hardest to limit how often we go out to eat. It's simply better for our waistlines and our wallets to cook for ourselves. Because of this, we're always looking for something to "celebrate." There are those that say you should treat every day like this love-packed holiday. While this is true, we're still quite fond of Cupid's day, as it's an excuse to get all gussied up and have a nice meal that neither of us had to prepare.
It happens every time – you indulge in a big meal and a nice glass of wine, and find yourself too full for dessert! This is where this blog ties in. Why not make a show-stopping dessert as a gift for your love, and serve it to him or her when you arrive home? That way you've had plenty of time to digest and make room in your stomachs.
You could go the whole chocolate-covered strawberry route, or you could go all out with this tasty treat. Nothing says, "I love you" quite like a fancy-schmancy cake that looks as good as it tastes. A chocolate roll cake, filled with bright and lovely strawberry filling, sliced up and served on Valentine's Day for that person you love. Or persons. This certainly serves more than two. Spread the love around!
Roll cakes look visually impressive on their own. Add the brightness of the pink filling and the taste bud satisfying combination that's chocolate and strawberry, and you have a recipe for lovey-dovey success.
Preheat the oven to 350°F. Line a 10" x 15" jelly roll pan with parchment paper. Don't grease it!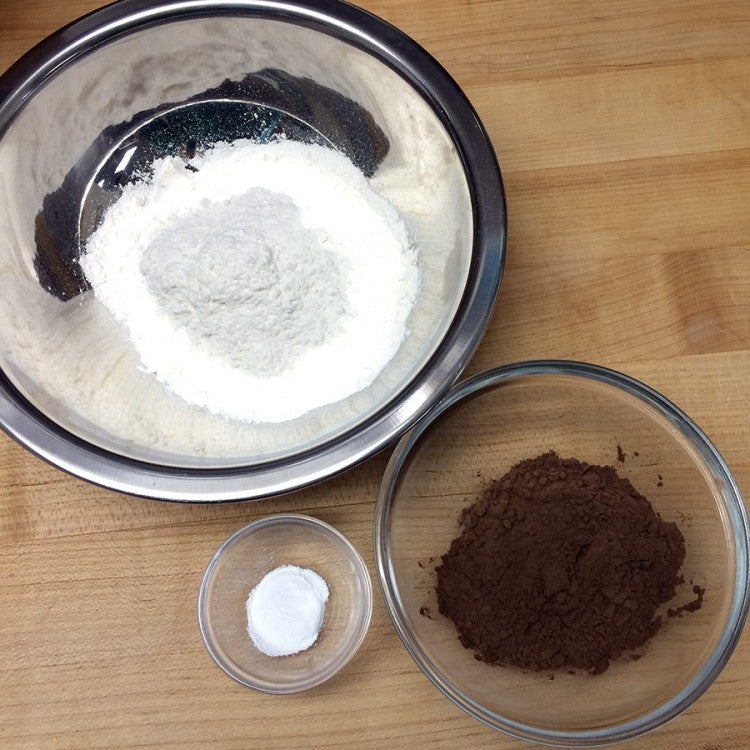 Sift together:
1 cup (120g) King Arthur Unbleached All-Purpose Flour
1/4 cup (21g) Dutch-process cocoa
1/2 teaspoon baking powder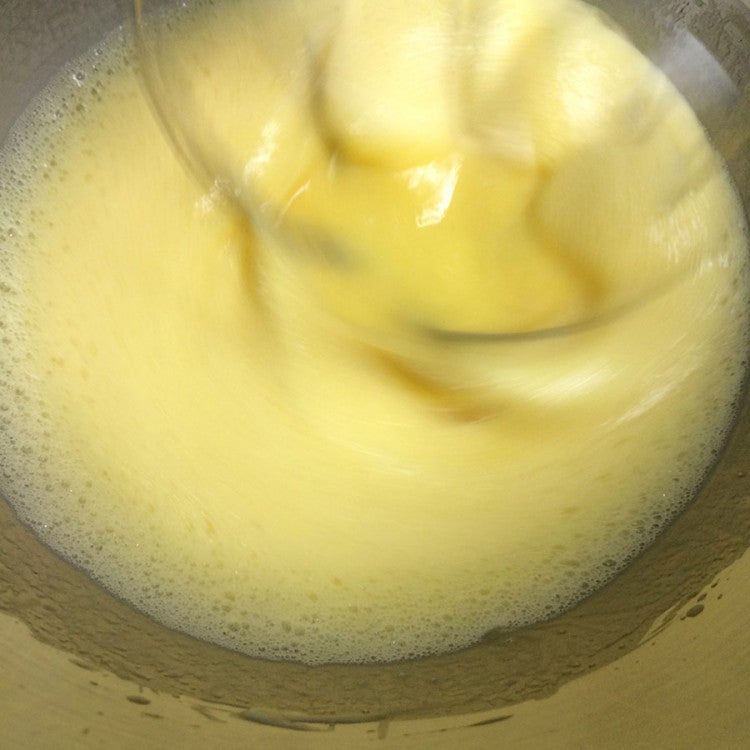 In a separate mixing bowl, beat together 4 large room-temperature eggs and 1/4 cup (50g) vegetable oil until the mixture becomes pale yellow and thick. It will take a few minutes.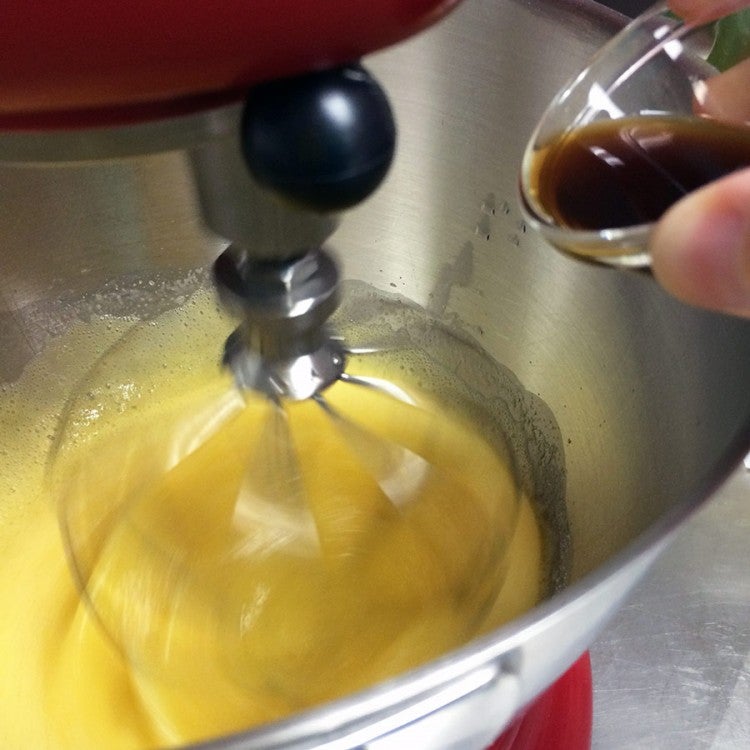 Mix in:
3/4 cup (149g) sugar
1/2 teaspoon salt
1 teaspoon vanilla extract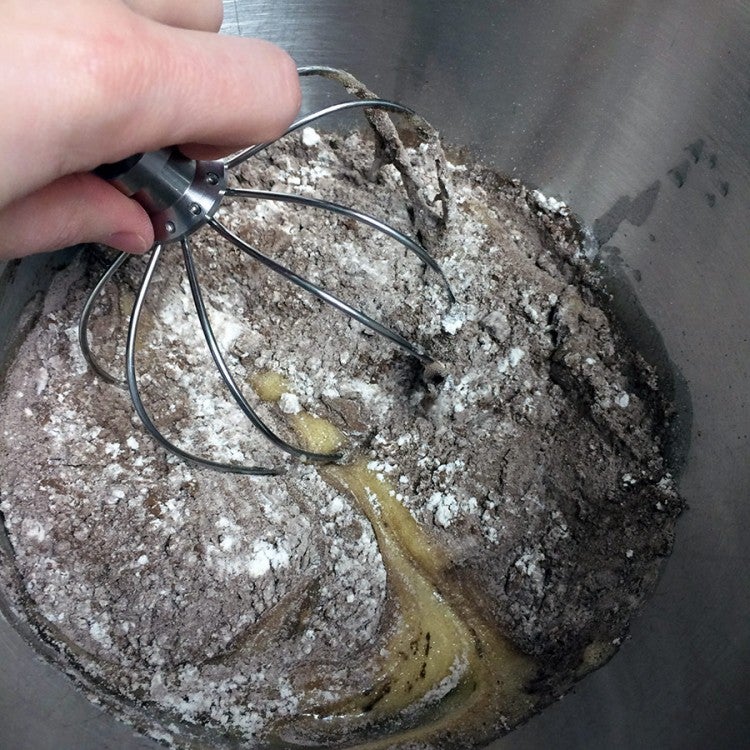 Fold the dry ingredients gently into the egg mixture. I find using the whisk attachment on the mixer works really well.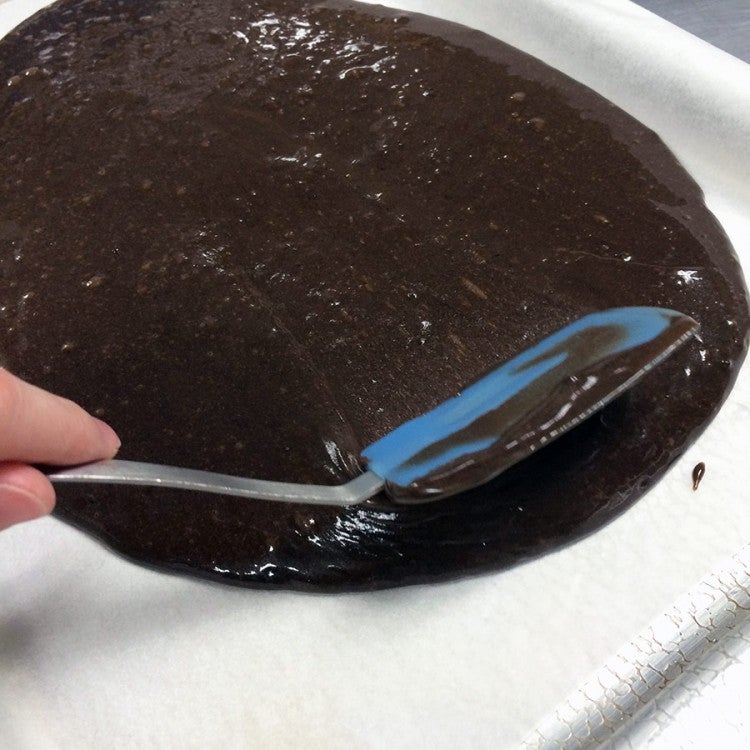 Spread the batter into the lined pan. Bake for 10 to 12 minutes, until the top springs back when lightly pressed.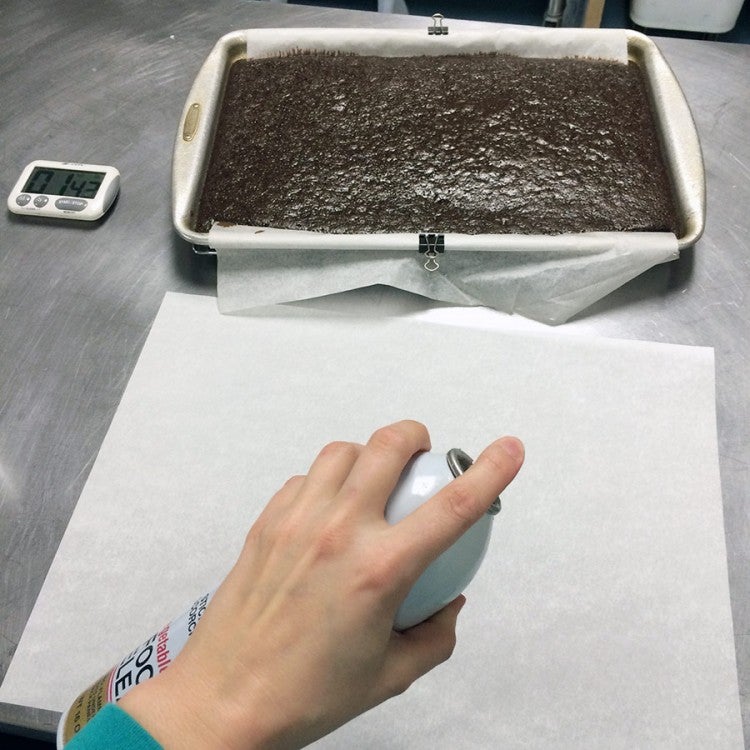 Remove the cake from the oven, and allow it to cool in the pan for 2 minutes.
While your timer is counting down, get out another piece of parchment paper and spray it lightly with non-stick cooking spray. You have to spray this piece of parchment because the top of the hot cake is still a little sticky. You don't want to chance all of your hard work potentially being for naught, do you?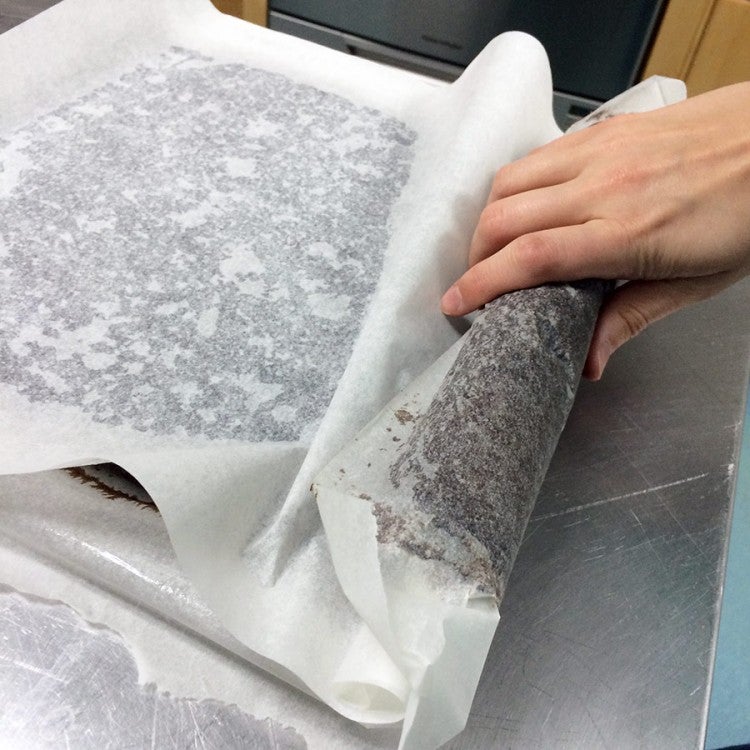 After 2 minutes, loosen the edges of the cake, and lift it up and out of the pan using the parchment sides. Place the greased parchment on top of the cake, and using the two pieces, roll the cake up between them starting from the short end. Allow the rolled cake to cool completely before frosting.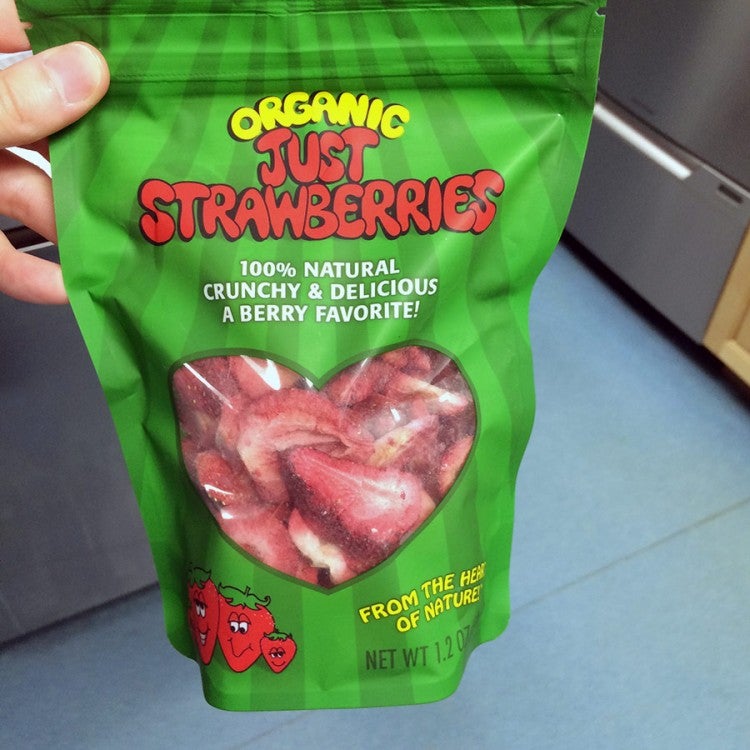 To achieve the brightly flavored strawberry filling, I had a lot of help from my freeze-dried friends. Freeze-dried strawberries can be found at your local grocery store. I found mine at our local co-op. Just buzz them in the food processor until they make a fine powder.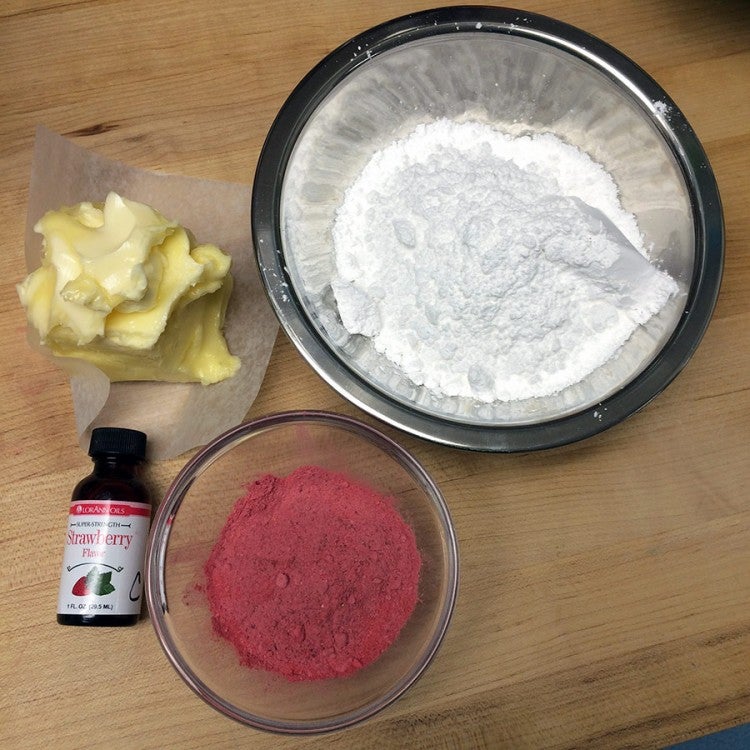 To make the strawberry filling, gather the following:
3/4 cup (23g) lightly-crushed freeze-dried strawberries
2 cups (227g) confectioners' sugar
8 tablespoons (113g) unsalted butter, softened
1/8 teaspoon salt
1/4 teaspoon strawberry flavor, optional; for enhanced flavor
zest (grated rind) of 1 orange, optional
3 to 4 drops red food coloring, optional; I didn't use any, but feel free if you really want the color to pop!
2 to 3 teaspoons milk
Process the freeze-dried strawberries and confectioners' sugar until powdered and whisk through a strainer into a mixing bowl. Add the butter and salt and stir at low speed until the mixture is cohesive.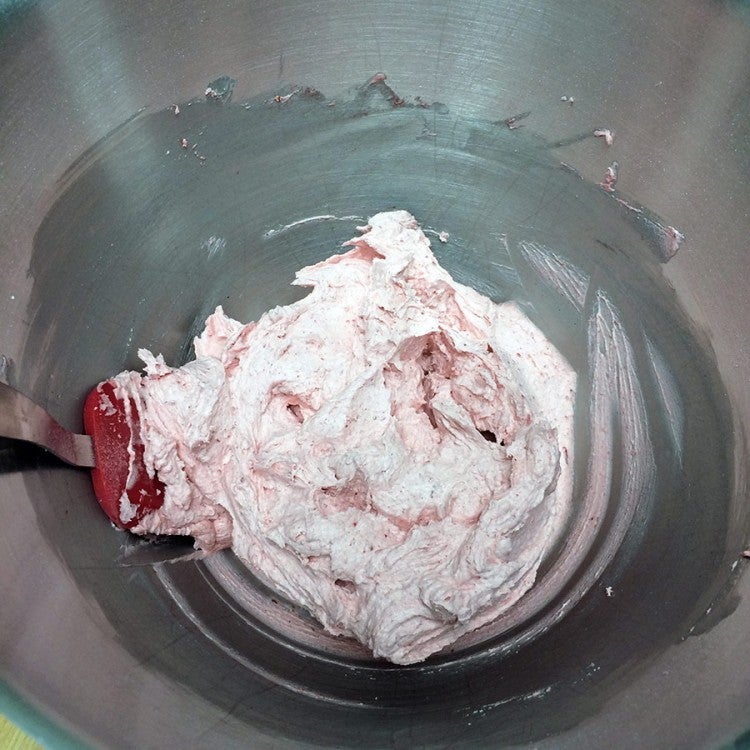 Add the optional strawberry flavor, orange zest, and red color (if using), then add the milk a teaspoon at a time, adding enough to make the filling spreadable.
Beat at high speed until light and fluffy, scraping down the sides of the bowl as needed.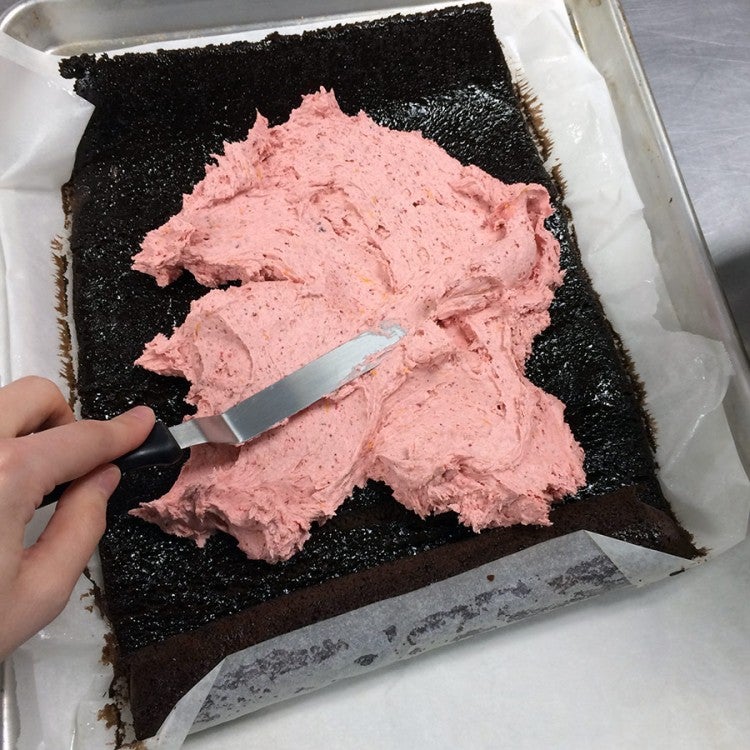 Carefully unroll the cake. Don't stress too much if it cracks a bit in places. Consider the filling a delicious glue, keeping your roll together. The one you see here started doing that... but you'd never know if I didn't tell you!
Spread the filling along the inside of the cake. Re-roll the cake (being sure not to roll the parchment along with it), and place it seam-side down on a serving plate.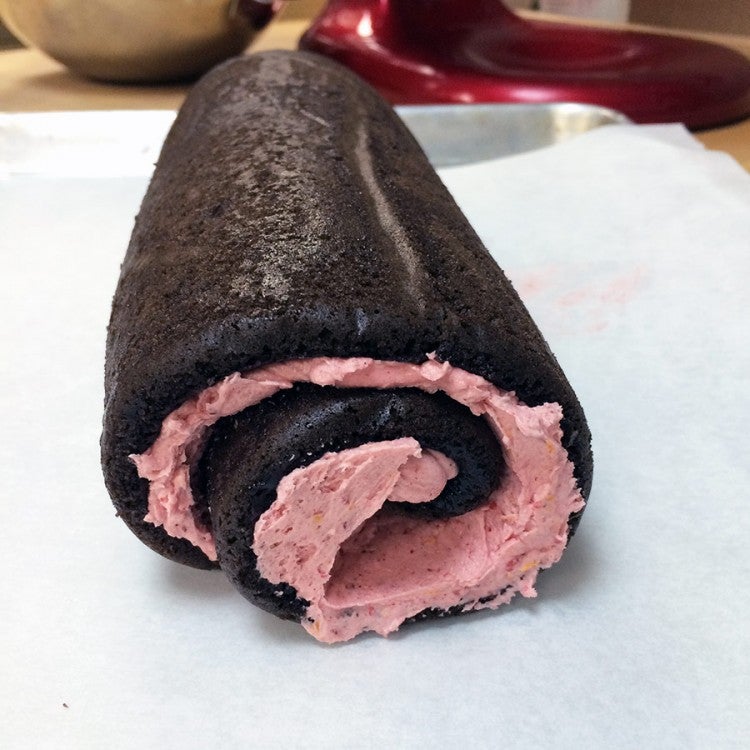 Pop the cake in the freezer for a bit while you make the glaze. It will make trimming up the edges easier. If you roll as straight as I do, you're going to need to trim some cake off to make it look clean. I'd like to think it's the fault of my subconscious. It WAS a delicious snack of scraps.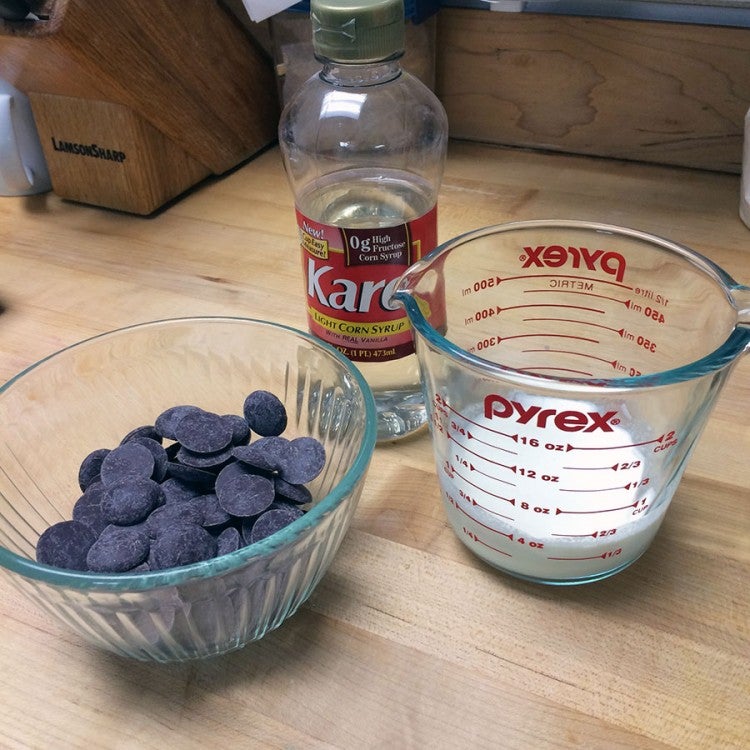 To make the glaze, gently heat:
1/2 cup (113g) heavy cream
2 tablespoons (39g) corn syrup, light or dark
1 cup (170g) chopped semisweet chocolate, or chocolate chips – I used Guittard semisweet wafers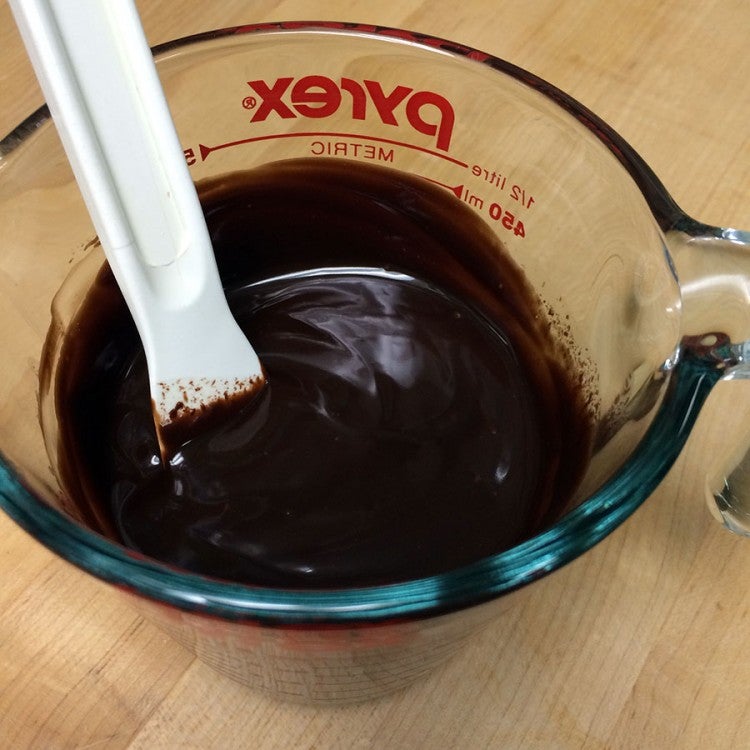 Stir until all the chocolate is melted and the mixture is smooth. I microwaved everything for 45 seconds and it came out perfectly. You don't want it to boil, and you'll have to stir it to allow the chocolate to slowly melt; just be patient and keep stirring!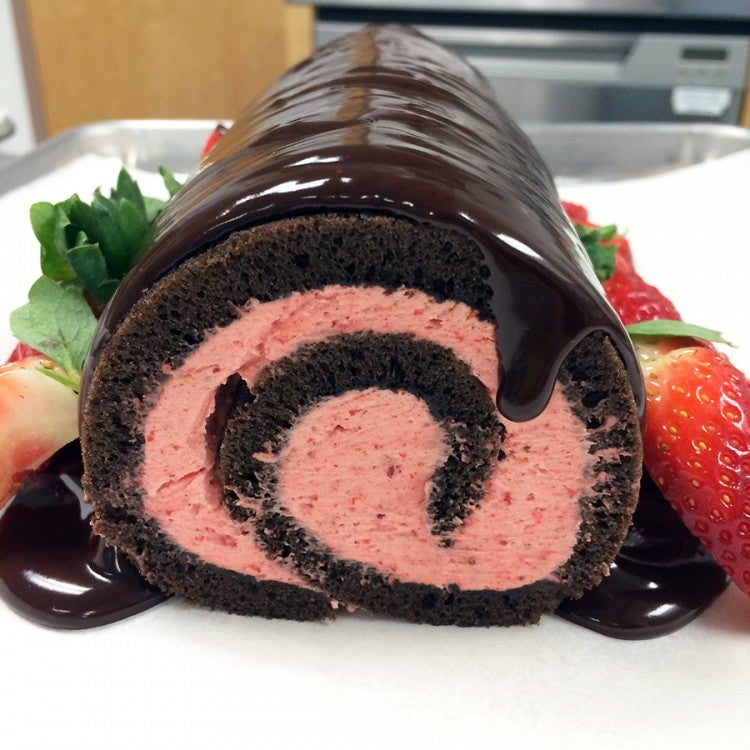 Remove the cake from the freezer and trim those edges. Pour the glaze over the top of the cake, allowing it to slowly and artfully drip down the sides. Garnish with fresh strawberries, or serve as is. It's a real beauty, isn't it? Delicious, too!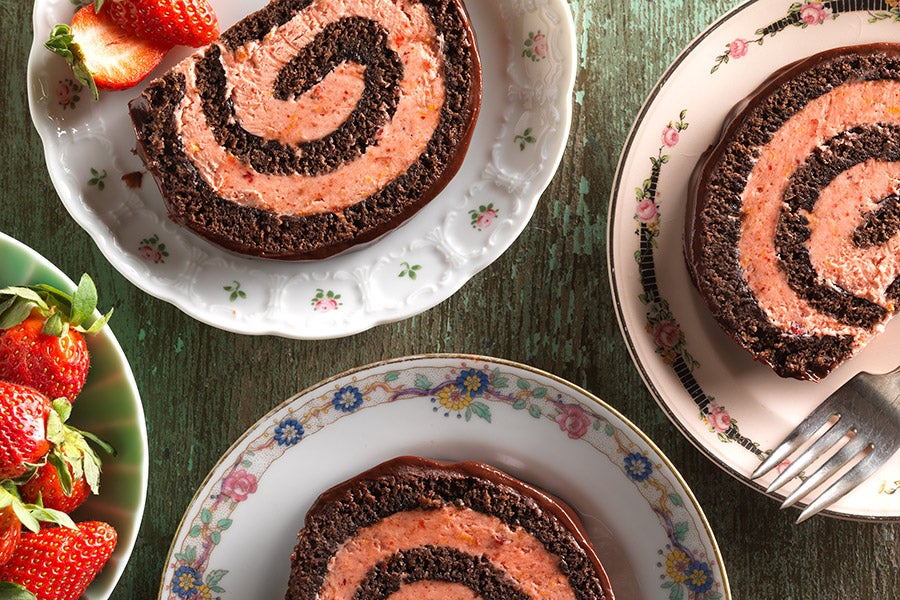 Whomever you decide to celebrate with, be sure to let them know just how much they mean to you. You could always go the classic "flowers and chocolate" route. But we think you'll enjoy upping the ante with this homemade dessert. Some sweets for your sweet. Chocolate and strawberry are a taste bud match made in heaven. Perfection on a plate.
Read, bake, and review (please) our recipe for Chocolate Strawberry Roll Cake
Jump to Comments