Make your French toast with banana bread
Now why didn't I think of that?!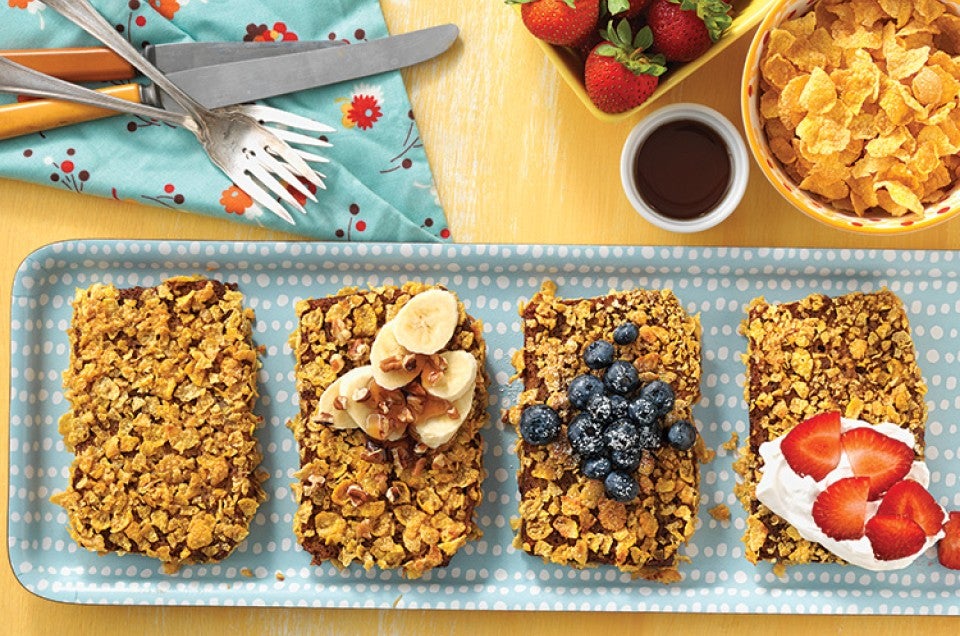 Behind every great invention is a great inventor. Behind that person are two people saying "Pshaw, it will never work;" three people saying, "Ha! I've been doing that for years," and 10 people saying, "Now why didn't I think of that?!"
That's exactly how I see Banana Bread French Toast. I confess to being in the third party; I NEVER thought to use banana bread for French toast, since I've always made Yeasted Banana Bread for my pain perdu.
Now's your cue to tell me you've been doing this for years and boy, howdy – have I been missing out. Believe me, I believe you! Fear not, flour friends, I've converted to this confection. Bring on the breads!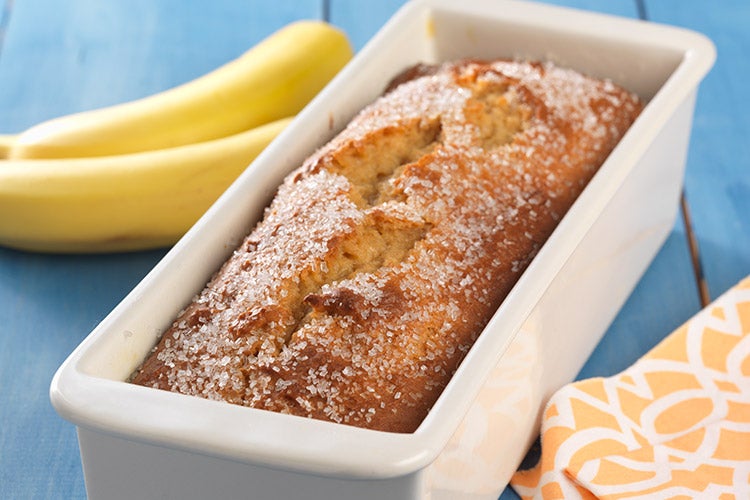 Shall we use Gluten-Free Banana Bread, made from our wonderful mix?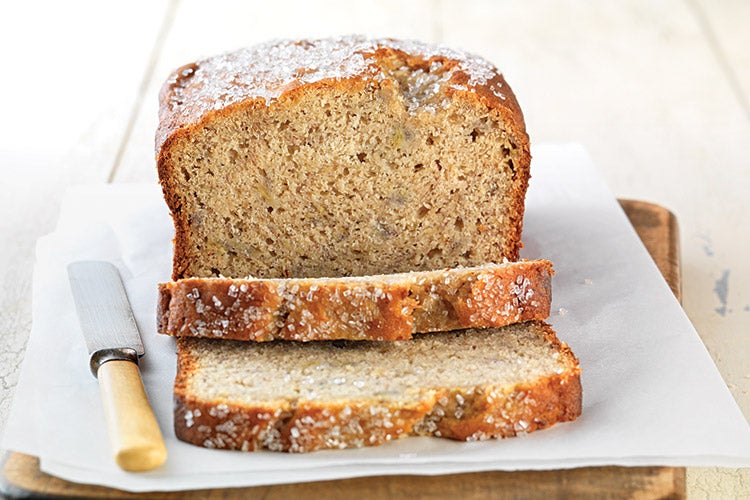 Or go gluten-free from scratch?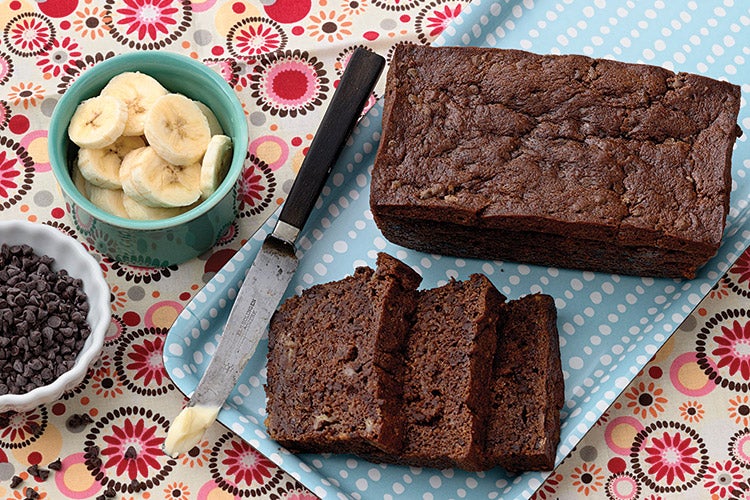 Or, OH, how about double chocolate banana bread?!
Hmm, maybe for dessert.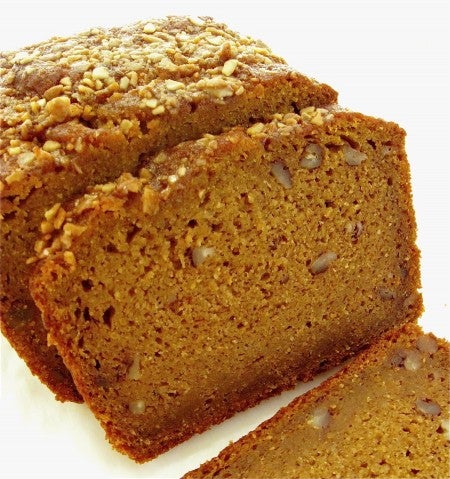 Pumpkin Banana Bread for a whole-grain harvest twist?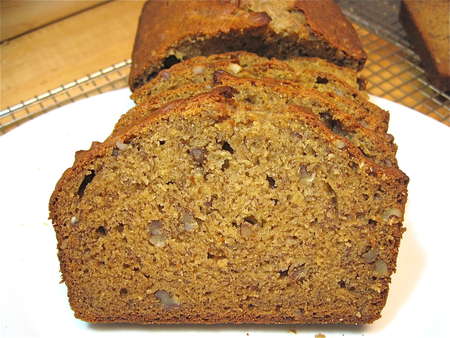 Banana Bread using our classic recipe is the winner for today in my kitchen. Whichever recipe you choose, begin by slicing the cooled bread into 1/2" to 3/4" thick slices.
Prepare your French toast bath. What you're really making is a custard base that will end up grilled, instead of cooked in a double boiler.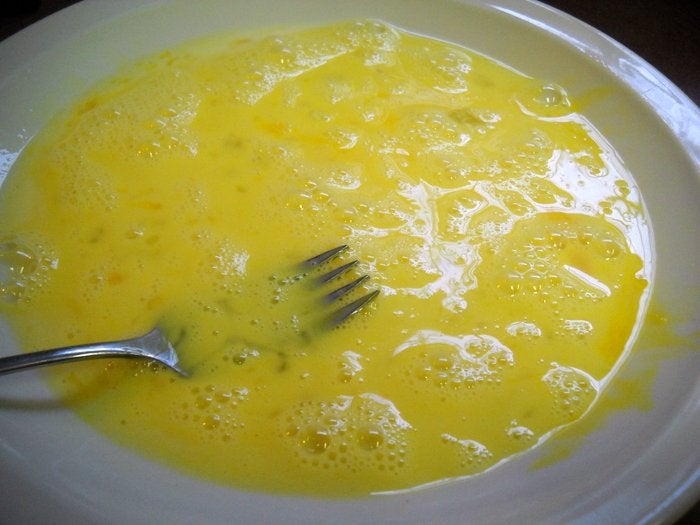 6 to 8 slices bread, somewhat stale
3 large eggs
3/4 cup (170g) cream, heavy, whipping, or light; or eggnog, for a holiday breakfast (199g)
pinch of salt
1/4 teaspoon nutmeg
2 tablespoons (25g) sugar
2 tablespoons (28g) rum, optional
1 teaspoon vanilla extract
Gently dunk your slices of bread one side at a time, to coat them well.
Usually you want to soak the bread for a few seconds on each side, but banana bread is more delicate and crumbly; so just a quick dip is sufficient.
If desired, you can press the wet bread into crushed flaked cereal before adding to the fry pan. That's what our test kitchen team did – using cornflakes – for the main photo above.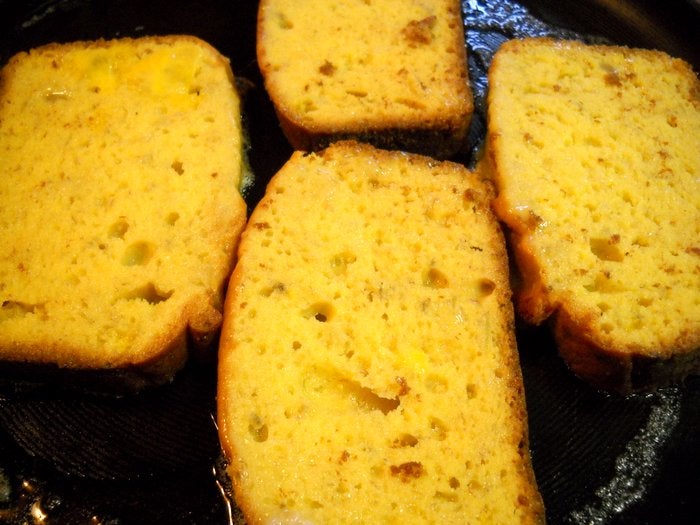 Pan-fry the bread for 1 to 2 minutes per side, until it's golden brown and crisped around the edges.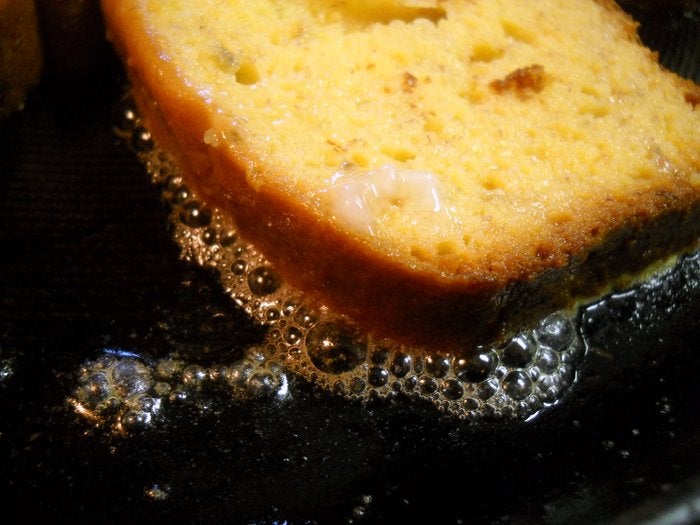 Bubble, bubble, sizzle, sizzle...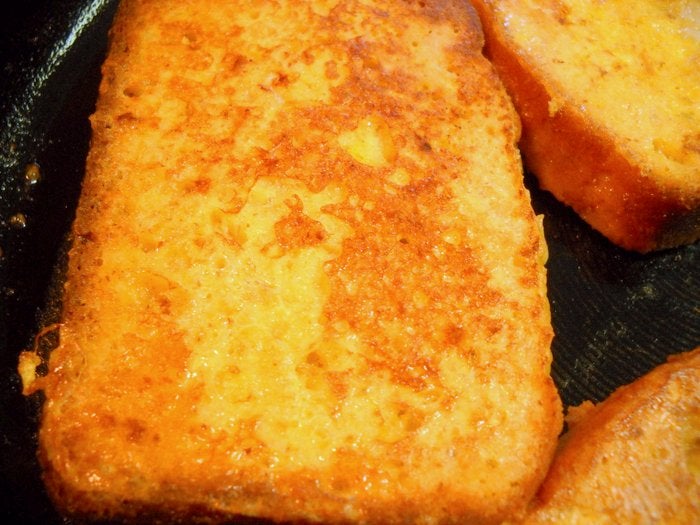 Just right!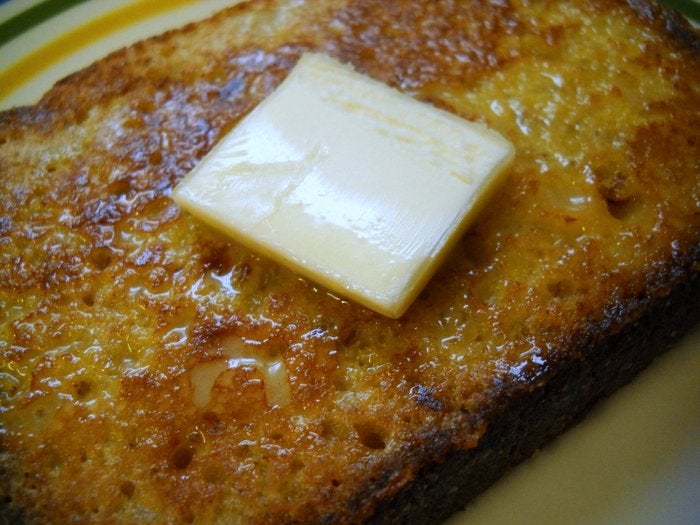 A little butter melting...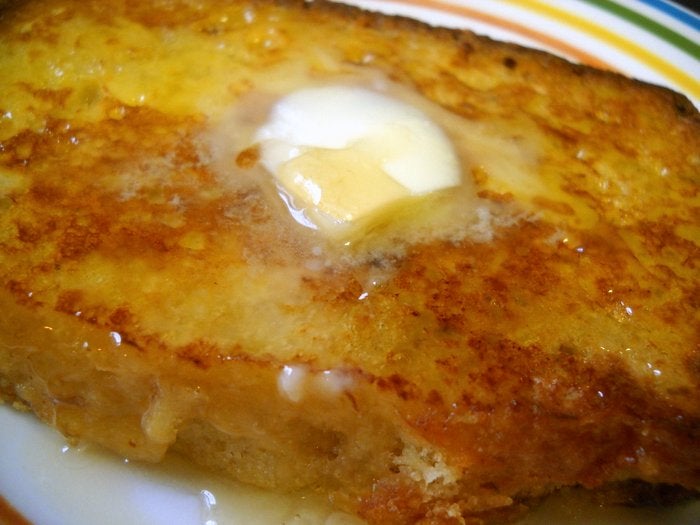 A little syrup dripping...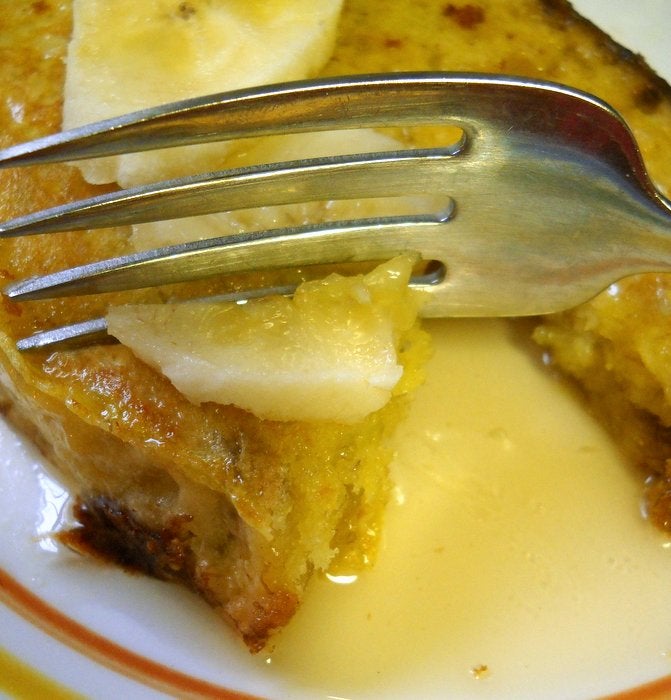 A few bananas on top, and you'll never worry that you didn't think of it first. You'll just be glad someone did, and that they didn't keep it a secret!
Which kind of bread do you like to use for French toast? Challah? English Muffin Toasting Bread? Let us know your favorites in the comments below! 
Jump to Comments