Flourless Peanut Butter Chocolate Chip Cookies
A candy kind of cookie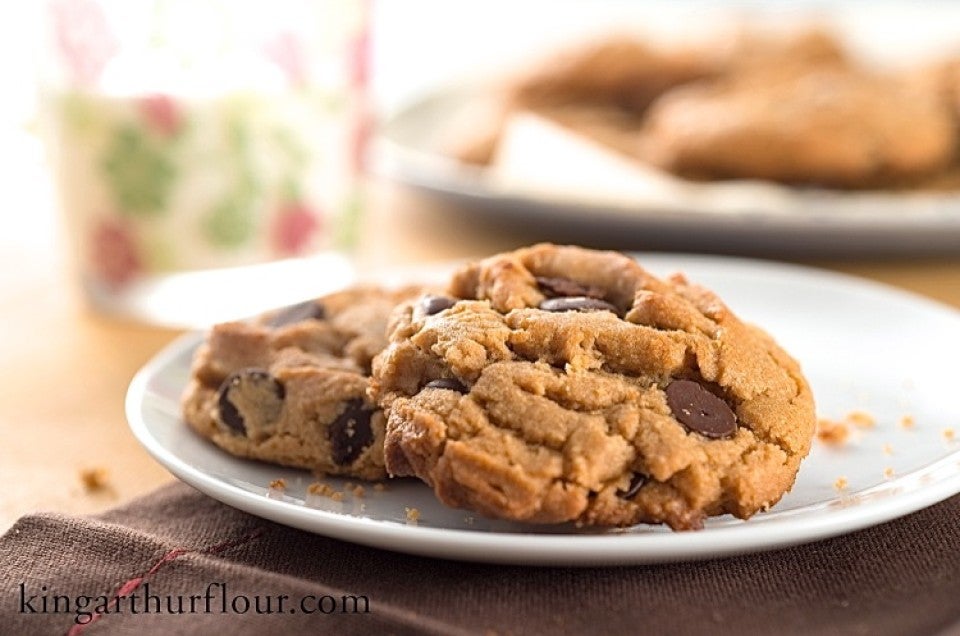 Ok, I admit it. When I was a kid, my favorite thing to eat after school was a bowl of peanut butter with chocolate chips. If we were out of chips, I would desperately reach for the chocolate sauce on the fridge door. Occasionally, I'd even stir in some vanilla ice cream. It's not the way I'd choose to get my fix now, but then, it was my usual.
Do I buy the whole romance idea of chocolate finding peanut butter by a chance, clumsy collision between a dude with a chocolate bar and a lady waltzing with a spoon and a jar of Jif? I don't think so. That was just a silly commercial! : )
In fact, most accounts of history award the founding of this famous combination to Harry Reese, who began working for Milton Hershey's Pennsylvania chocolate factory back in 1917. Talk about a flavor fusion that endured! And it's not just for candy anymore.
Sometimes gluten-free just means it needs to be flourless, right? Flourless chocolate cake, flourless fudge cookies, and flourless chocolate nut cake are three fabulous recipes for you gluten-free chocolate-lovers out there.
And for those of you who can't get enough nut butter in your life, follow me to make this easy cookie with just a few simple ingredients you're sure to have on hand!
Better preheat your oven to 350°F right now, because you might be done mixing this dough before the oven's hot!
Using your mixer, beat 1 cup smooth peanut butter, 3/4 cup brown sugar, 1/2 teaspoon baking soda and a pinch of salt at medium speed until the ingredients are well blended.
WAIT!!! Before you pull out your favorite oil-topped natural, coarsely ground peanut butter, let me intervene. I am as crunchy of a hippie granola as they come, and love my all-natural and organic foods, but was completely disappointed when I tested this at home with my freshly ground local coop's peanut butter. The cookies were dry and gritty. Gritty! The ONE thing we try to avoid when using gluten-free flour, and here there was no flour to take the blame!
So Peter (yes the Pan Man), Skippy, and Jif were soon welcomed into my pantry, just for this purpose. Heck, it IS a cookie after all, right? No need to be a purist!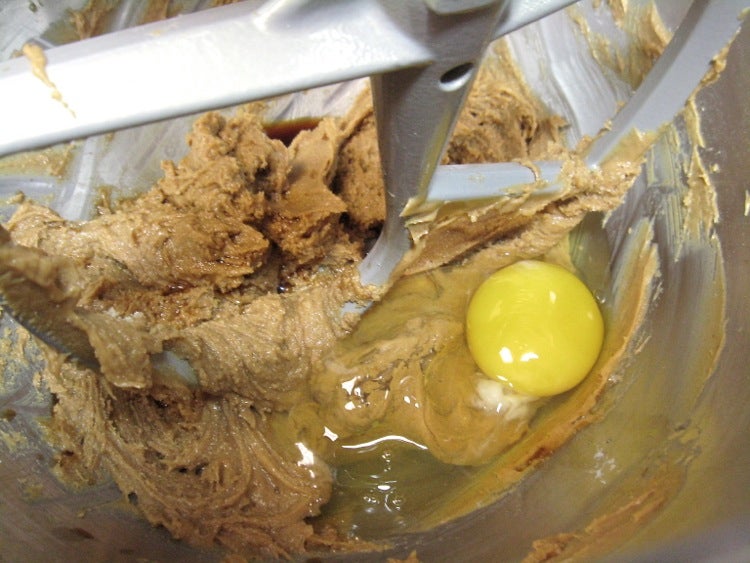 Add the egg and teaspoon of vanilla, blending on low-medium speed until incorporated. I did not try using an egg substitute with this recipe, but feel free to experiment with flax or a powdered replacement.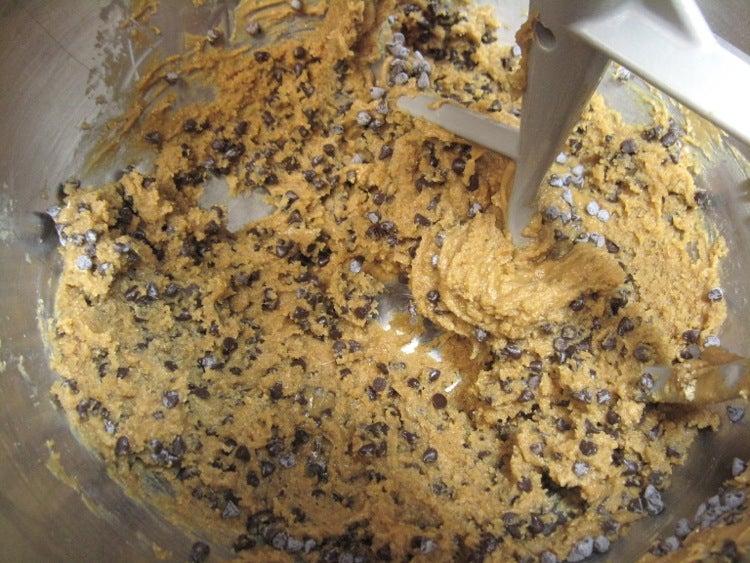 Stir in the 1/2 cup of chocolate chips on low speed until incorporated. I prefer mini chips for this cookie, but feel free to use the big guys, too.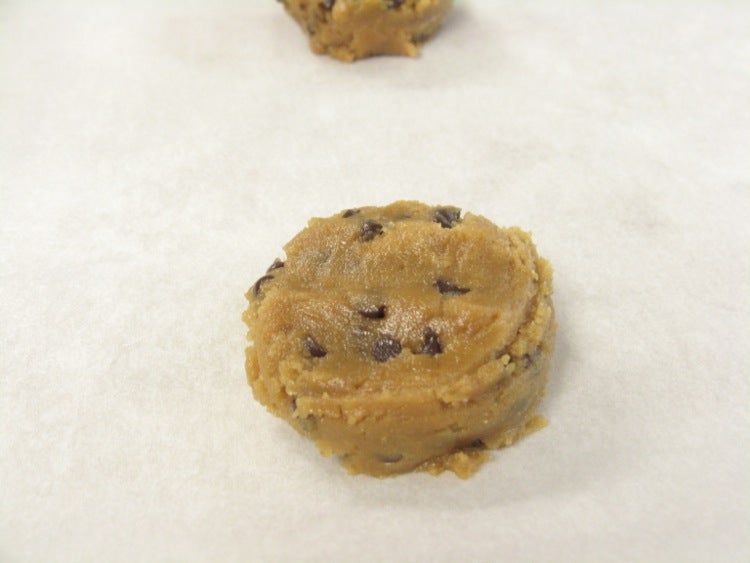 Scoop the dough by the tablespoonful onto a parchment-lined baking sheet (a tablespoon cookie scoop is best for this job), and push the top of the dough to flatten just slightly.
Bake the cookies for 8 to 10 minutes. Remove them from the oven. The tops should be slightly crinkled; you want to take them out BEFORE they begin to brown on the edges.
Cool the cookies right on the pan.
These melt on your tongue and are, in my opinion, one of the best texture combinations gluten-free cookies could have. If you're into nutty-sweet-soft-and-tender-but-slightly-chewy with delightful little bursts of chocolate, then I hope you'll dig into this one, because it won't exhaust you – or your pantry.
No butter? No flour? Sure, you can still make cookies. No problem!
Please read, bake, and review our recipe for Flourless Peanut Butter Chocolate Chip Cookies.
Jump to Comments