When we were younger, we used to make up stories about the fantastic restaurants we would open when we became millionaires.
I remember distinctly creating the imaginary tree house restaurant, where you had to climb a rope ladder to your table, and the airplane restaurant...
...where your seat was inside a converted 747. I think this one must have been thought up before I actually got on a plane for real. For some reason I thought they were big inside – silly me.
Of course, these days I know I'll probably never own a restaurant. But that doesn't keep me from daydreaming about my favorite recipes, and which ones would make it onto the final menu.
Mac and cheese would always have a place at Chez MJ. Honest, wholesome, filling, and iconic – what more do you need for a restaurant staple?
Which, of course, will start me thinking. What if the restaurant ONLY served mac and cheese?
OH, the possibilities. Creamy stovetop mac, crusty baked mac. Mac with elbows, mac with shells, mac with spaghetti noodles. Ah, it's worth drifting away from the world for a few minutes just to picture it all.
For faith and for sure, some customers will want to sit down and order something hot and spicy, a cheese concoction to wake up the senses and delight the palate. Each summer season, this Tex-Mex Mac and Cheese would headline the menu. Served with a side of crusty bread and an ice-cold lemonade, it would be a real crowd-pleaser.
So, drift out of the daydream with me and into real life again, and see just what I mean about this dish, full of summer's bounty.
Let's make Tex-Mex Mac and Cheese, with thanks to KAF recipe developer Charlotte for sharing the recipe with us.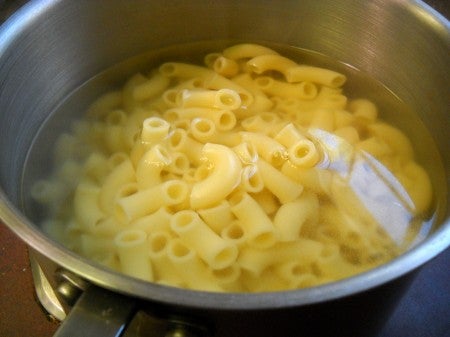 First, you'll need to cook up a little pasta. During the warmer months, I use an easy method for pasta. Boil the water, add 2 cups uncooked elbows, shells, or similar macaroni, and stir. Return the water to a boil, cover the pot and remove from the heat. Let the pot sit covered for 20 minutes. Perfectly cooked pasta each time, and you don't heat up the kitchen as much.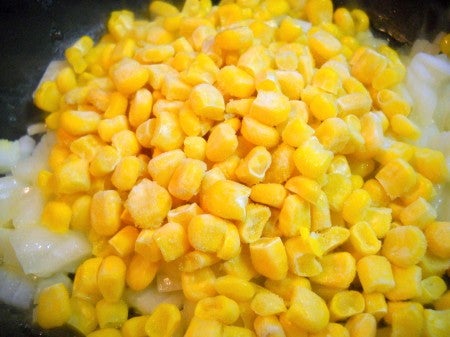 Towards the end of the cooking time for the pasta, start to prepare the veggies.
In a small skillet, melt 1 tablespoon butter and sauté 1/2 cup diced onions and 1/4 cup seeded, diced jalapeño peppers until they start to soften. Stir in 1/2 cup corn and 1/2 cup seeded, diced tomato. You can use fresh corn off the cob, or you can use frozen.
Sauté until the veggies begin to soften, but still retain their bright colors.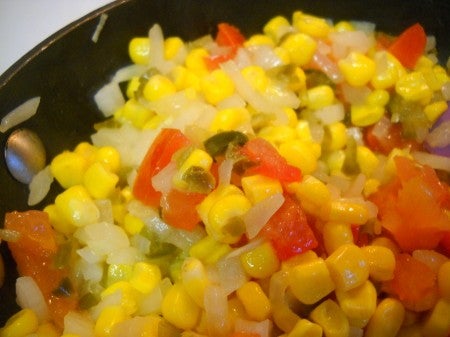 How beautiful! The flash-frozen corn just pops with flavor, and there's enough heat from the peppers to tickle your nose.
Set the veggies aside while you make the cheese sauce. Pat yourself on the back, at this point you're less than 10 minutes from popping this into the oven. Go ahead and preheat the oven to 350°F, and grease a 2-quart casserole dish.
In a large saucepan set over medium heat, whisk together:
1/4 cup (28g) King Arthur Unbleached All-Purpose Flour
2 3/4 cups (624g) milk
1/2 cup (57g) Vermont Cheese powder*.
Bring to a boil.
Slowly whisk in:
2 cups (227g) shredded cheddar cheese
1/2 teaspoon ground black pepper
1/4 to 1/2 teaspoon cayenne pepper, to taste
1/4 to 1/2 teaspoon salt, to taste.
*If you don't have the cheese powder, use an equal amount of grated Parmesan cheese.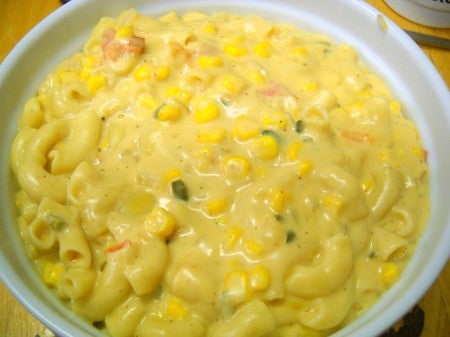 Stir the pasta and vegetable mixture into the cheese sauce. Spoon into the baking dish. Resist taking several bites.
Well, maybe just one or two...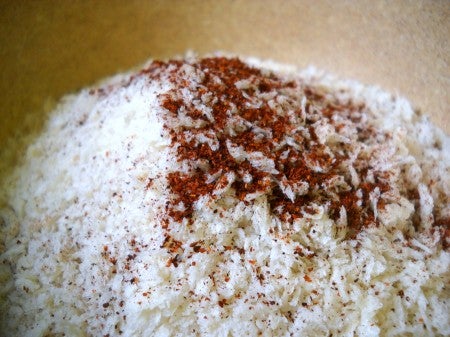 For the crisp topping, mix together:
4 tablespoons (57g) butter
1 1/2 cups (75g) coarse, dry bread crumbs (e.g., Panko)
1/8 teaspoon cayenne pepper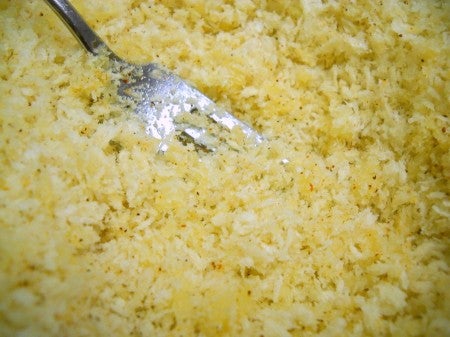 Zesty, spicy crumbs are the hands-down best!
Bake the casserole for 25 to 35 minutes, until bubbly and browned. Remove it from the oven, and serve hot.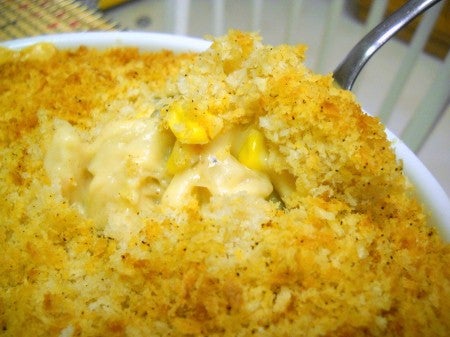 So, whether you're opening your own themed eatery, or just serving the family around the kitchen table, enjoy this spicy version of one of America's favorite dishes.
And if I ever open MJ's House of Mac and Cheese, I'll be sure to let you all know.
Please make, rate, and review our recipe for Tex-Mex Mac and Cheese.
Make it a meal with tortillas and cinnamon-spiced brownies for dessert.
Jump to Comments