You'd never know that this is just our gluten-free pancake and waffle recipe disguised with a little chocolate, would you?
Oh yeah, and how many of you dare to let your breakfast take a walk on the naughty side? At what point does decadence need to become dessert? Are there any rules regarding this in your home?
I have to admit, I am extremely conscious of how much sugar my kids consume – especially at breakfast. They have sensitive young palates and a narrow range of what they consider edible, so I'm constantly focused on what they're eating and making sure it's good for them. So in my case, I'd be reaching for this recipe as a dessert fix rather than for breakfast nourishment. But please, do as you wish.
What could you do with a crisp, chocolate-y waffle laced with melting chocolate chips?
Stack 'em with whipped cream and berries, dress one up as a sundae with ice cream, hot fudge sauce, caramel, and all the fixin's, or my childhood favorite – the waffle ice-cream sandwich!
Is the warm-cold contrast hard to pass up, or what? Imagine a scoop of vanilla ice cream melting between a hot waffle and a drizzle of hot fudge, topped with cold whipped cream. You can't beat that kind of layering, in my opinion, and I can hardly wait to dig my spork into that one – so let's get busy!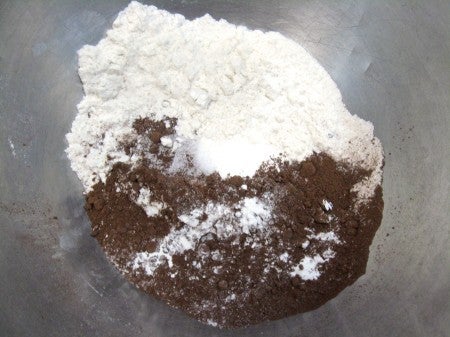 Begin by combining the following dry ingredients in a mixing bowl and set aside.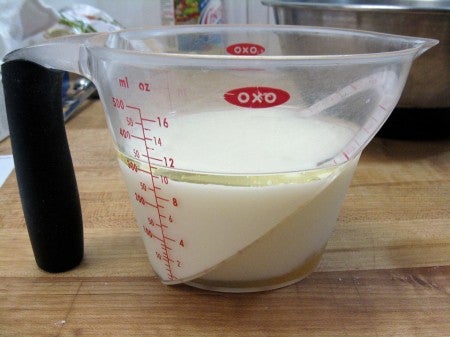 Combine the liquid ingredients separately:
2 large eggs
6 tablespoons melted butter or vegetable oil
2 cups milk
1 teaspoon chocolate extract, optional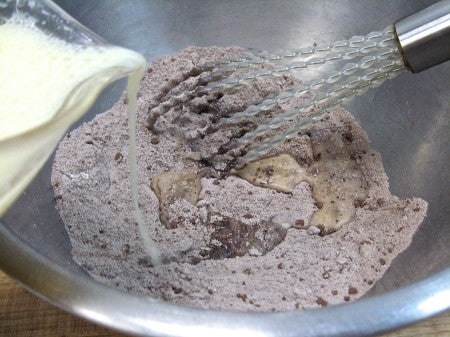 Whisk the liquid ingredients into the dry ingredients until well blended.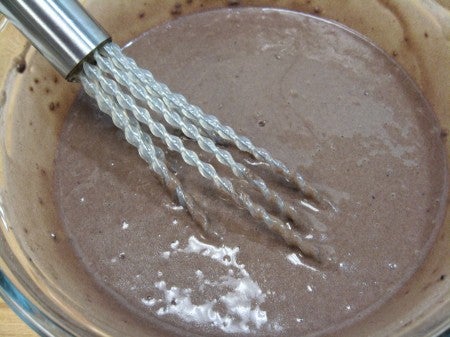 Some lumps may remain; that's OK. If you're adding chocolate chips, this would be the time to stir 1/2 cup into the batter.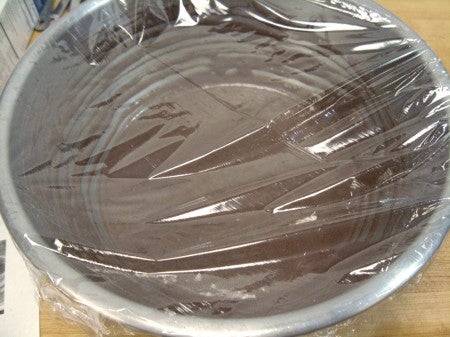 Allow the batter to rest, covered and cozy.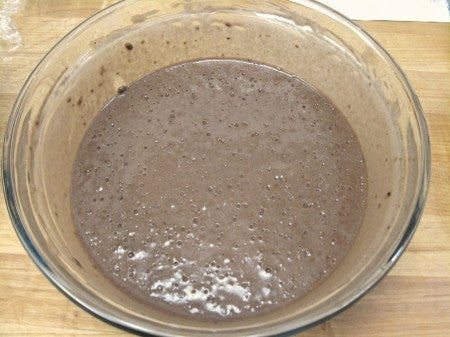 This batter rested at room temperature for about 1/2 hour, allowing it to thicken and develop some CO2.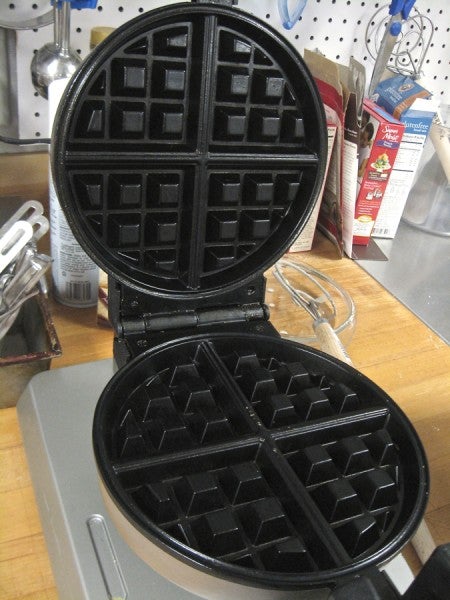 Once the batter has rested, you can heat your waffle iron according to the manufacturer's instructions.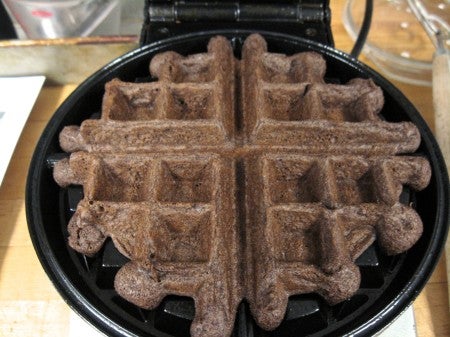 My first guess for portioning was to use 3/4 cup batter. Was I wrong!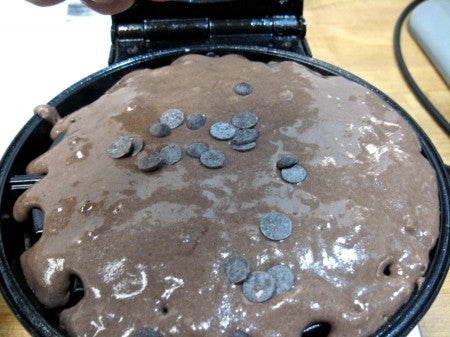 1 cup was the right amount exactly!
A lesson in what NOT to do:  Dropping the chocolate chips on after pouring the batter into the iron will cause them to burn against the top of the iron.
To prevent this from happening along with (heh heh) a post-dessert scrubbing of your waffle iron, stir the chocolate chips into the batter beforehand!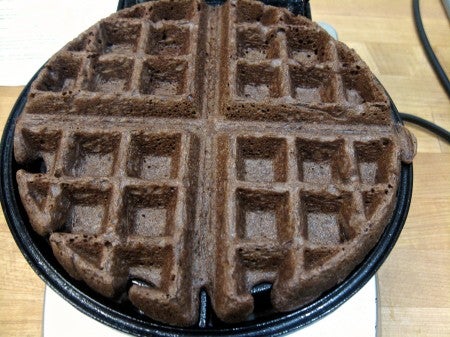 I tend to go for a crisper waffle and leave mine in the iron a few minutes past the beep, so feel free to time yours to your liking.
Remove the waffle immediately after baking, and serve immediately or hold in a warm (200°-225°) oven, preferably raised on a rack to prevent waffles from getting soggy.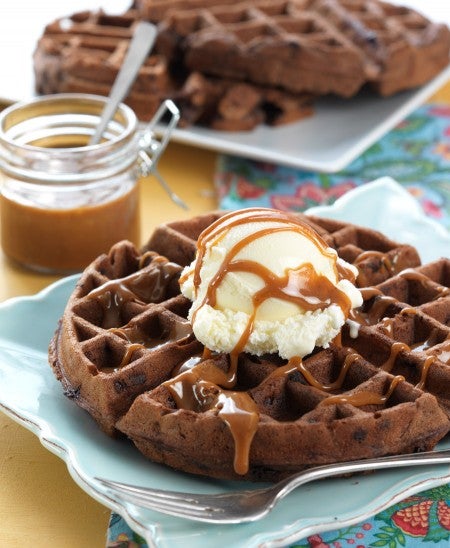 Build your dream waffle castle and revel in the royalty.
Please read, bake, and review our recipe for gluten-free pancakes or waffles.
Jump to Comments