In case you've been out of touch – like, on a trip to Mars – and didn't hear the news, the New Orleans Saints football team ended 42 years of gridiron futility Sunday night by winning America's most media-crazed sporting event, the Super Bowl.
Understandably, the citizens of New Orleans have gone wild. Bourbon Street, home of jazz and impromptu dancing (and various interesting traditions involving colored beads) has reportedly been rocking ever since.
I'm a fan of New Orleans. I've been there twice, and consider it the anti-Vermont: so different in so many ways, I feel that I'm visiting a foreign country.
Yet I also feel a kinship with the city. I love its restaurants and open-air markets, its beignets and chicory coffee, the Mississippi River waterfront, its stunning architecture.
And I ache for the homes and lives lost to Katrina's devastation; no one should suffer the way New Orleanians have.
So, I'm sorry, Indianapolis. I know you're heartbroken that your Colts didn't come away with a victory Sunday night in Miami. But it just feels right that New Orleans should win football's biggest prize this year. With Mardi Gras right around the corner (its parades have already begun), New Orleans will continue to rock right up through Fat Tuesday.
And I'll be joining the celebration, albeit from afar. I usually bake King Cake, a sweet yeast bread iced and decorated in Mardi Gras' traditional colors – violet, gold (yellow), and green. This year I'm trying something new: King Cupcakes, moist, golden cakes featuring King Cake's signature nutmeg and lemon-vanilla flavors, crowned with lemon-scented cream cheese icing.
Laissez les bons temps rouler, indeed!
Join the celebration: let's bake King Cupcakes.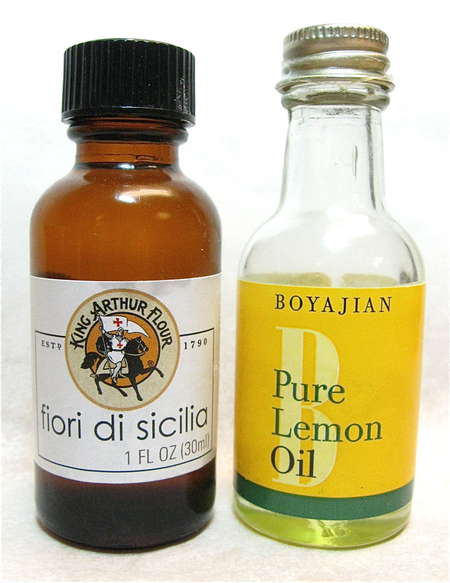 Let's start with a couple of key ingredients. Fiori di Sicilia flavor combines vanilla and citrus; think Creamsicle. Lemon oil offers the fresh, bright flavor of lemon – without having to grate any rind (or your knuckles!)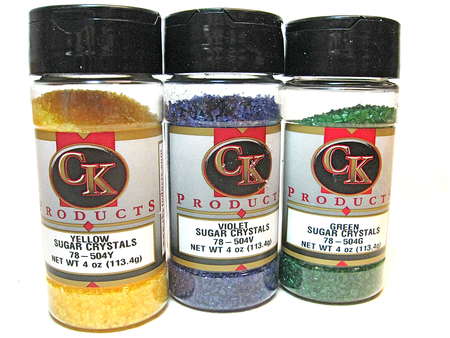 Here's a must-have: Mardi Gras' classic colors – yellow (gold), violet, and green – in sparkling topping sugars. These sugars will take your cupcakes from Main Street to Bourbon Street.
OK, let's start at the beginning. Preheat your oven to 350°F.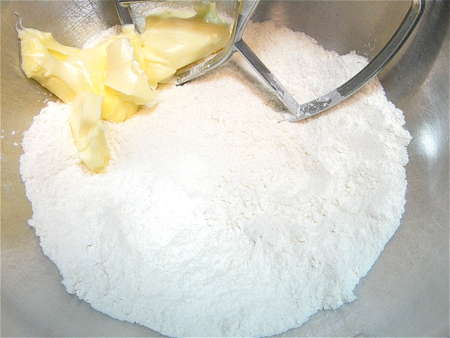 Whisk together the following in a mixing bowl:
1 cup granulated sugar
1 2/3 cups (7 ounces) King Arthur Unbleached All-Purpose Flour
1 1/4 teaspoons baking powder
1/4 teaspoon ground nutmeg
1/2 teaspoon salt
Add 6 tablespoons soft butter, and beat with an electric mixer at low speed, until the mixture looks sandy.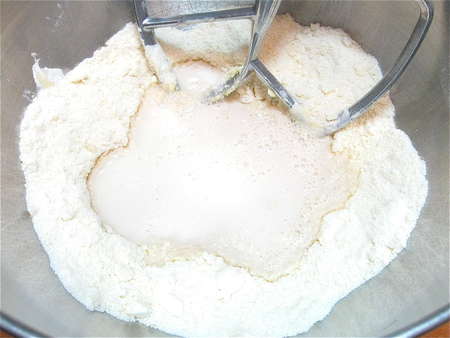 Combine 2/3 cup room-temperature milk; 1/4 teaspoon Fiori di Sicilia (OR 1 teaspoon vanilla extract + 1/8 teaspoon lemon oil), and add to the dry ingredients.
Mix at low speed for 30 seconds, then increase the speed to medium and beat for 30 seconds, till thick and smooth.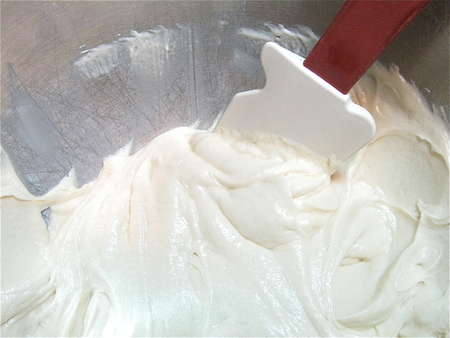 Scrape the bottom and sides of the mixing bowl.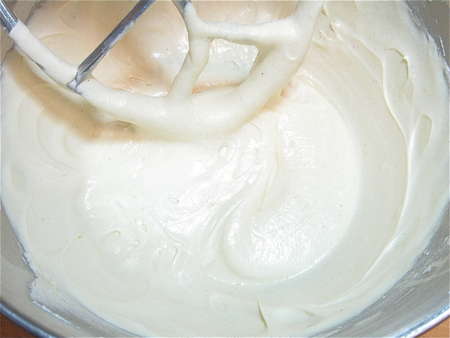 With the mixer running at low speed, add 1 large egg. Increase the speed to medium and beat for 30 seconds. Add another large egg, again beating for 30 seconds. Scrape the bottom and sides of the bowl, and beat briefly, just till smooth.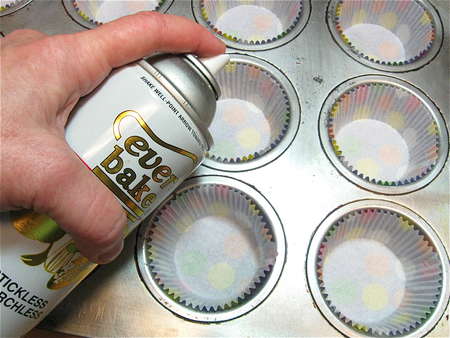 Lightly grease and flour a muffin pan. You can also line the muffin pan with papers, and spray the insides of the papers.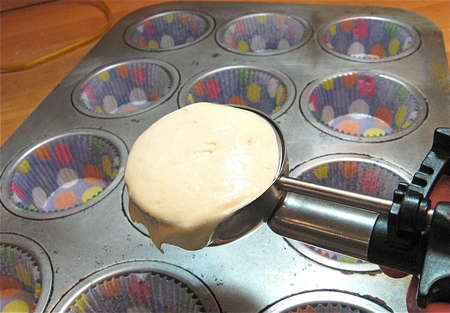 Scoop the batter by heaping 1/4-cupfuls into the prepared muffin tin. A muffin scoop works well here.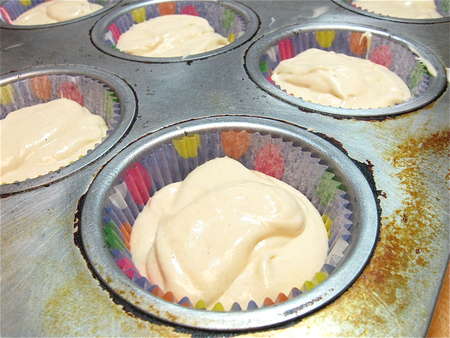 The cups will be about 3/4 full.
King Cakes always have a "prize" inside - usually a tiny plastic or porcelain figure of a baby. Whoever gets the prize gets to buy the next King Cake!
Tuck a chocolate candy kiss or other small chocolate candy into the center of one of the cupcakes; chocolate is tastier than plastic, and you don't have to worry about anyone breaking a tooth on porcelain.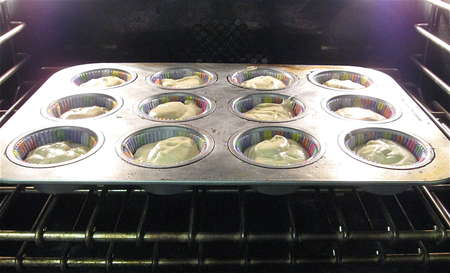 Bake the cupcakes for 23 to 25 minutes.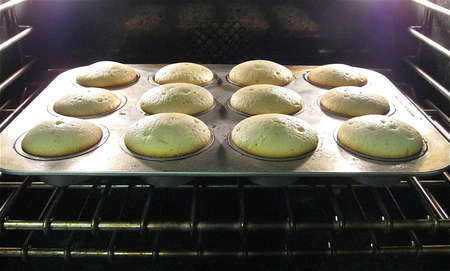 When they're done, they'll be domed, and a light golden brown around the edges. They'll spring back when pressed gently on top, and a toothpick inserted in the center will come out clean.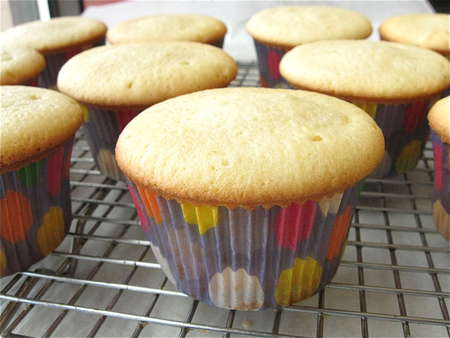 Remove the cupcakes from the oven, and place on a rack to cool completely before icing.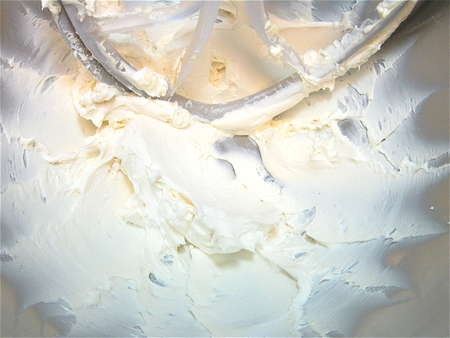 While the cupcakes are cooling, make the icing.
Beat together the following:
3 tablespoons butter, at room temperature
1/2 cup (half of an 8-ounce package) cream cheese, at room temperature
1/2 teaspoon vanilla extract
1/8 teaspoon lemon oil
Add 2 cups confectioners' sugar gradually, beating well.  Beat in 1 to 2 tablespoons milk, enough to make a spreadable icing.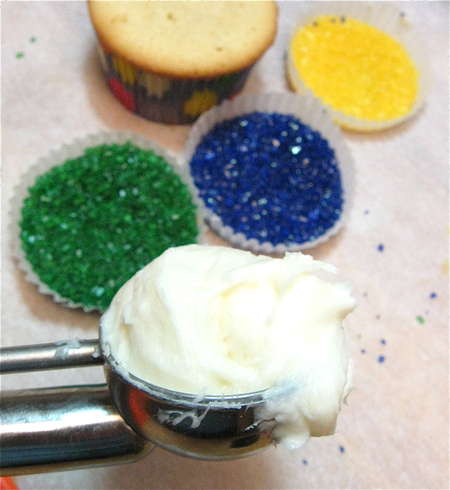 Scoop out a generous 2 tablespoons of icing. A tablespoon cookie scoop works well here.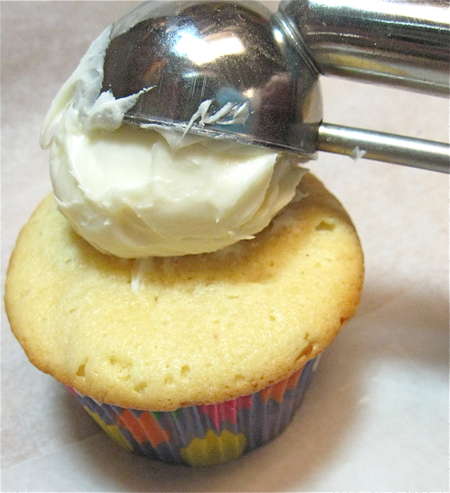 Dollop the icing onto a cupcake.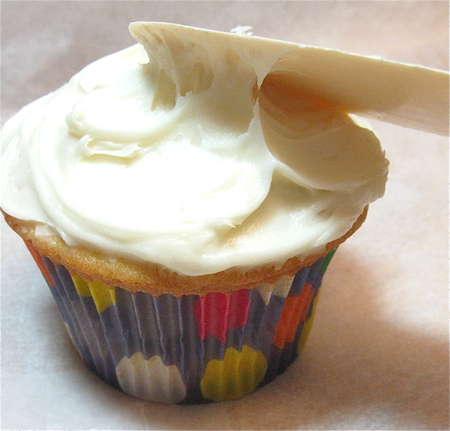 Spread it to the edges of the cake. A flexible nylon spreader comes in handy.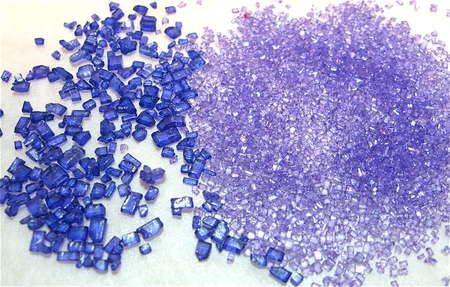 Ah, which sugar to use... coarse, or fine?
I decided on coarse; it's more in-your-face bright and sparkly than the fine-grind. More New Orleans Mardi Gras. I'll save the fine for another day.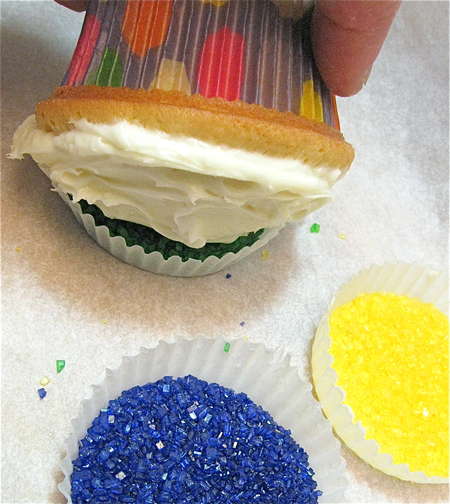 Place your three colored sugars – purple, yellow (gold), and green – into paper muffin cups. Dip 1/3 of the iced cake in one of the sugars.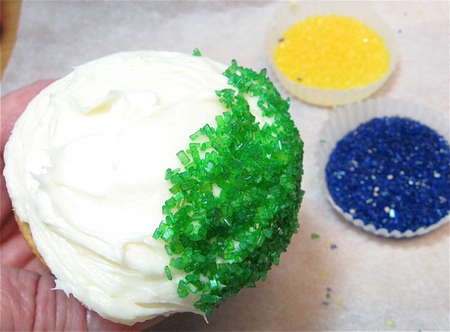 Like this.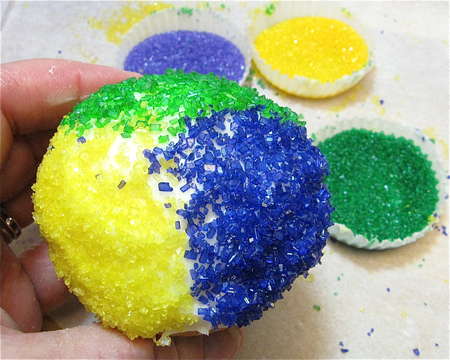 Carefully dip in the remaining two sugars.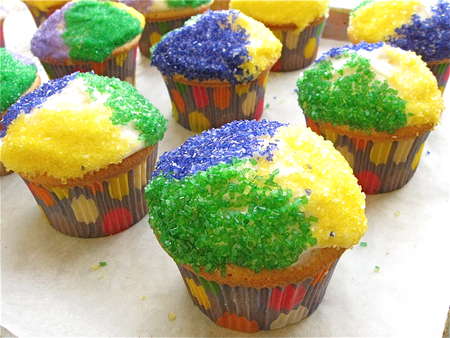 Repeat with the remaining cupcakes.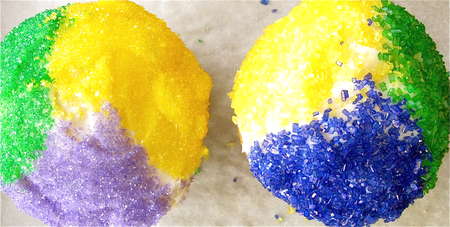 Fine sugars on the left; coarse on the right. The choice is yours.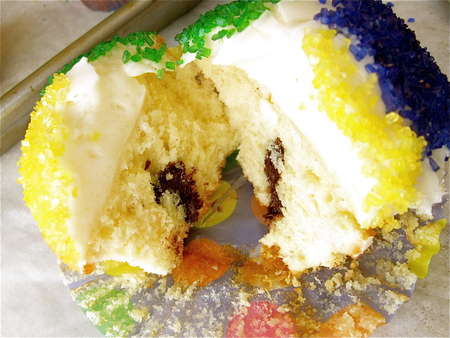 Whoever finds the chocolate candy baked inside their cupcake has to bake the next batch!
Read, rate, and review (please) our recipe for Mardi Gras King Cupcakes.