special series
Artisan Baking
Exploring the world of professional-level baking.
Trends come and go, but baking is eternal. Any time you step into the kitchen to turn disparate ingredients into a satisfying new whole, you're entering a world that demands both precision and creativity, whether you're making a naturally leavened rye boule or mixing a batch of cardamom-infused brioche dough.   
Our aim, as we explore the world of high-level baking, is to emphasize the how and why of baking, rather than just what to do. Our resources and guidance, from videos to detailed blog posts, will help you hone your skills at the craft of baking. You'll find tools, inspiration, and confidence to experiment and master true artisan baking. 
Series topics
---
Artisan Bread
Artisan English Muffins
These classic English muffins get a flavor and texture upgrade with a cornmeal crust, tender interior, and plenty of nooks and crannies. 
Artisan Baking
Honey-Beer Miche
Naturally leavened and hearty with a mix of rye and all-purpose flour, this artisan loaf is large enough to feed a family all week but small enough to work in a home oven. Complex flavor, a deep crust color, and crumb infused with dark beer and gentle acidity are standout qualities of this bread.
Artisan Baking
Japanese Chocolate Milk Bread
We took our best-loved Japanese milk bread and made it chocolate! Light and feathery, it's a pillowy soft bread with a barely sweet chocolate flavor: Ideal for any time of day. 
Baker's Tip: You can give any bread a chocolate makeover. Pursuing a chocolate version of our Japanese Milk Bread resulted in a deep dive into turning different breads into chocolate breads. Learn more >> 
Artisan Baking
Pizza
The two most important hallmarks of a superlative artisan pizza are a crisp-tender, well-browned crust and a moist-tender interior crumb. Most of the secrets to success revolve around attaining both of these goals: We aim to show you knowing how to treat the dough once it has been mixed, which is something that anyone with the proper skillset can pull off. 
Baker's Tip: Great pizza can be made using commercial yeast, sourdough, or even a combination of both. What matters more is how fermentation proceeds; many of the best pizzas (like this New York-style sourdough Cubano pizza) are made using a slow, cool (fridge-temp) fermentation, often over many days.  
Artisan Baking
Baguettes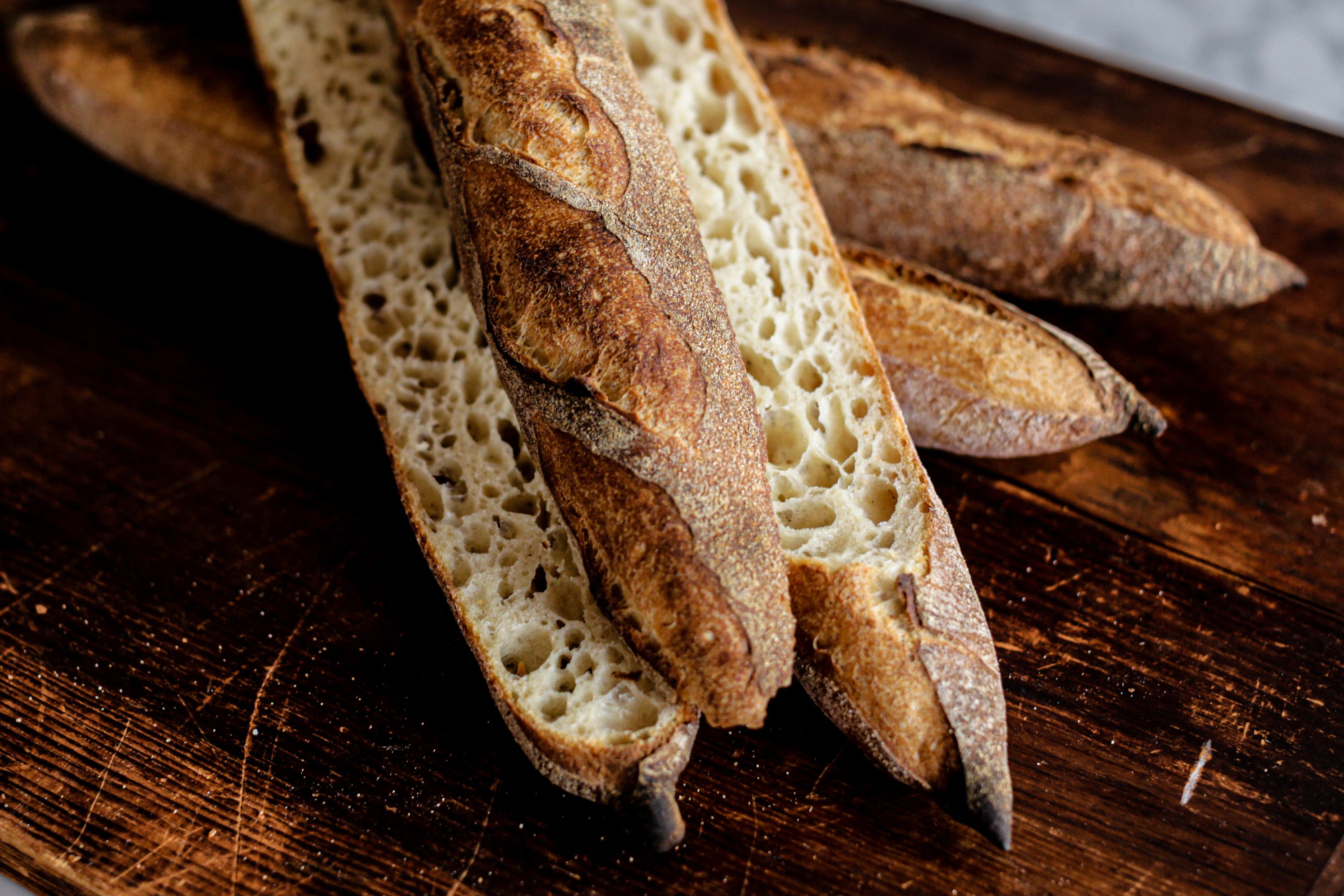 One of most challenging loaves to master, baguettes require an extremely precise technique and a steady hand. But this isn't a reason to shy away from trying: There is no bread more satisfying to triumph over, since a perfect baguette is a thing of the utmost beauty, inside and out. The right tools and methods will guide you to beautifully browned baguettes with shattering crisp crust and a creamy, moist interior riddled with holes.
Baker's Tip: A good formula is key to successful baguette baking: Here, our pro formula makes it easy to scale up and scale down as you like at home. 
Artisan Baking
Whole Grains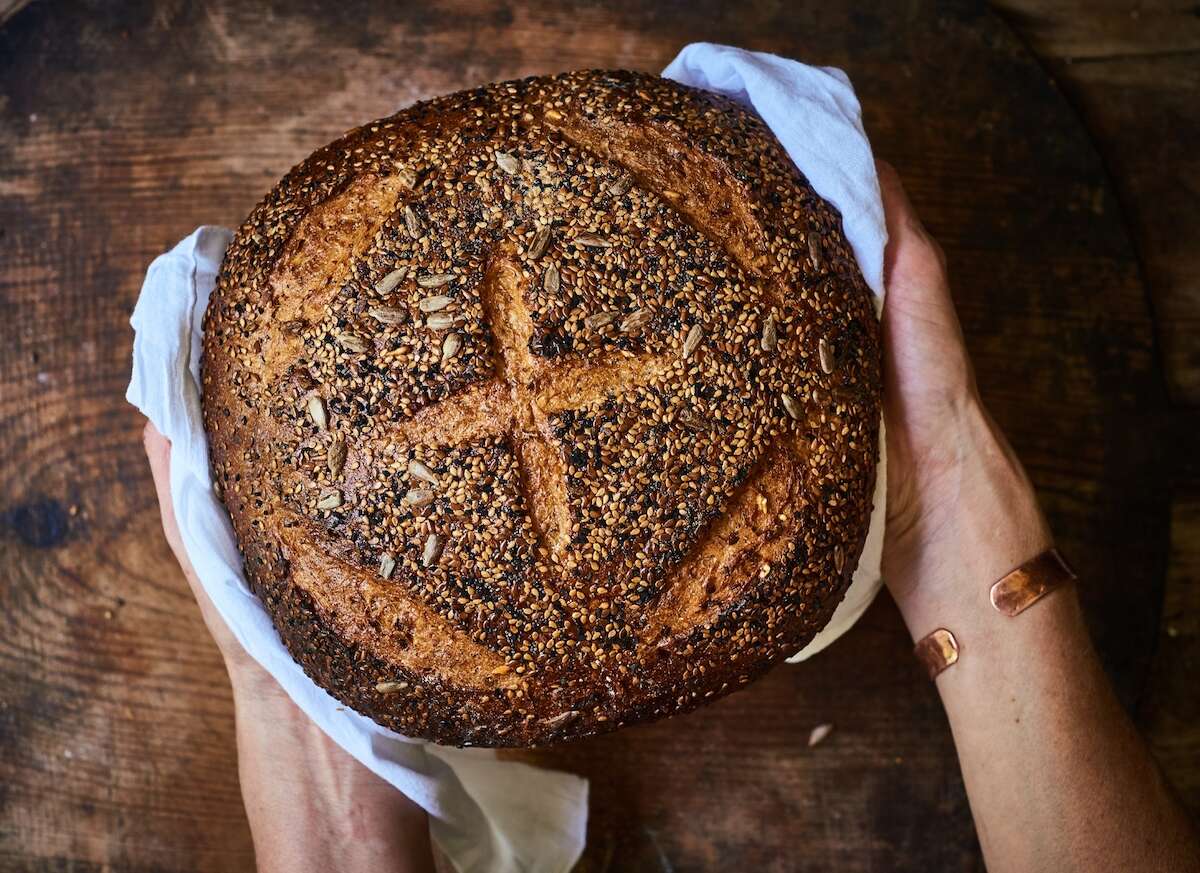 Using whole grain flours in your loaves opens up a universe of possibilities. In order to incorporate them successfully, you need to understand how they affect your dough. Whole grains will change the texture of your breads, and along with a shift in texture comes so much more: new flavors and aromas, more nutrition, and — perhaps best of all — a world of options.
Baker's Tip: Generally speaking, you can get away with up to a 25% flour substitution without drastic consequences on the overall structure of a loaf. And even amounts more modest than that can still provide dramatic benefits in terms of the flavor and appearance of your breads.