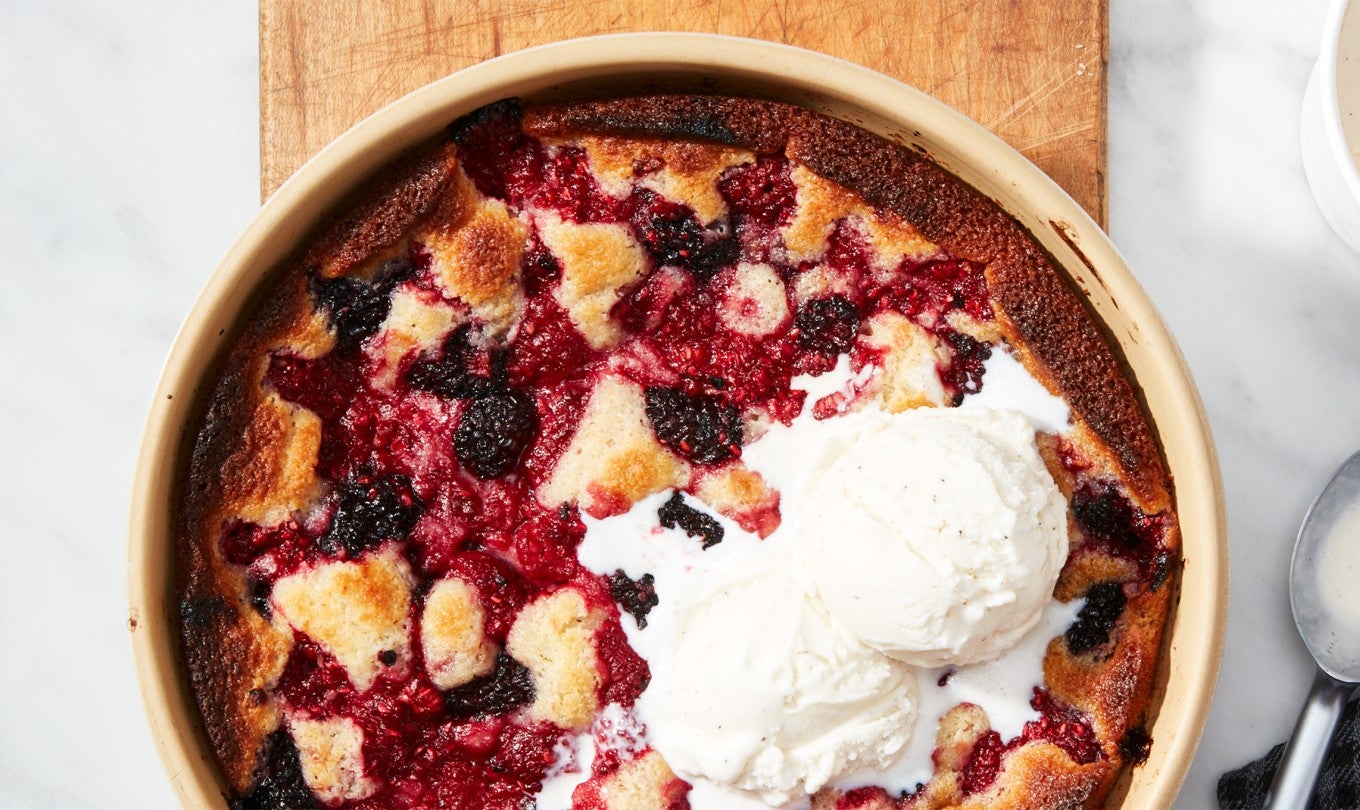 Hot Summer Spoon Cake

With tender cake hugging juicy fruit, this fast yet elegant dessert barely adapted from Anna Stockwell's cookbook For the Table is the definition of simple summer pleasure. Get the fruit macerating before dinner, then stir together the batter while someone else clears the table. You'll have a warm, gooey dessert in about 30 minutes. All that's left to do is whip the cream — or, even easier, pull the ice cream out of the freezer. 
The Hot Summer Spoon Cake was one of our Bake of the Week recipes for July 2022.
Yield
one 8" square pan or shallow 1 1/2- or 2-quart baking dish