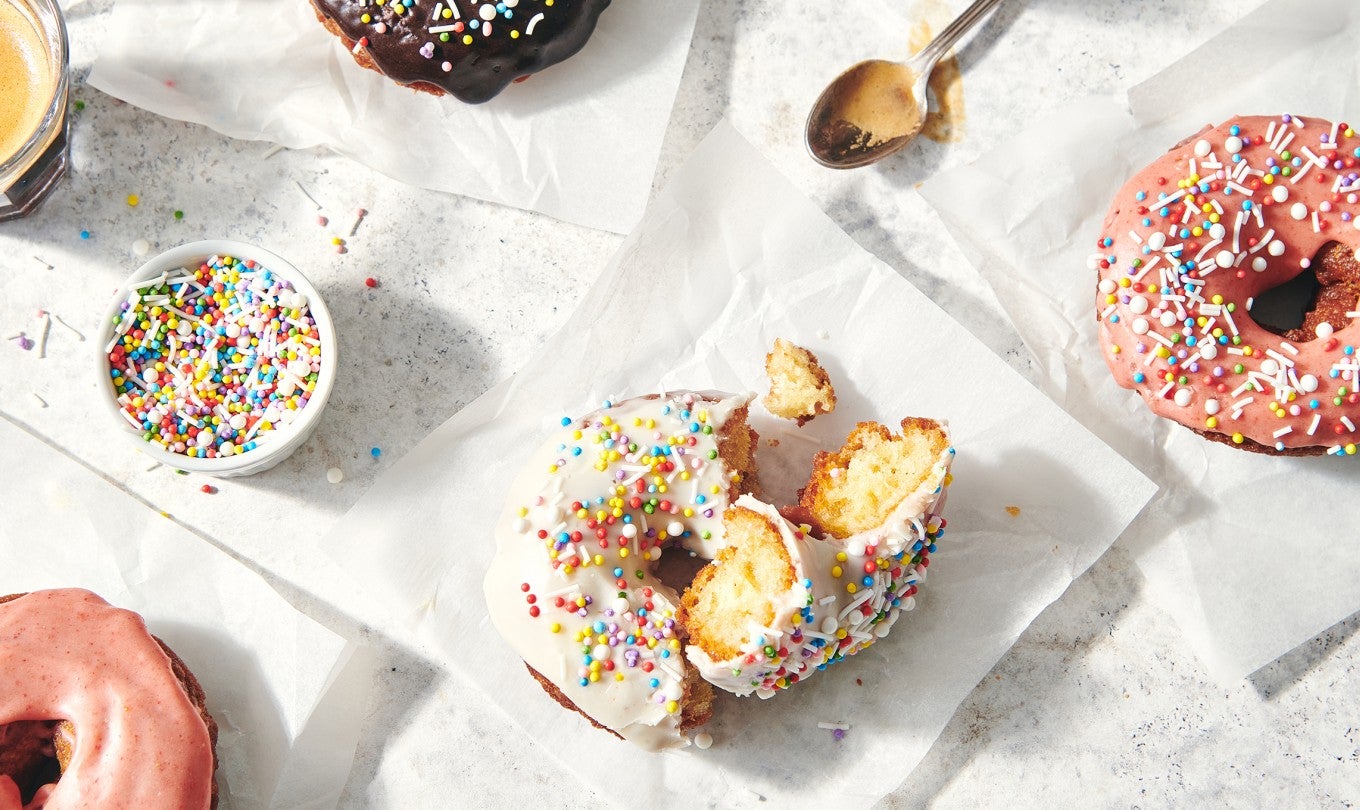 Claire Saffitz's Sour Cream Doughnuts
Claire Saffitz's Sour Cream Doughnuts
Call your friends, neighbors, and all doughnut-loving acquaintances because you're going to make a dozen of the lightest, fluffiest cake doughnuts you've ever tasted. While these sour cream doughnuts are best eaten fresh (there's nothing better than a still-warm doughnut), you won't have any trouble making them disappear. The golden brown doughnuts are finished with a sour cream glaze of your choice: chocolate, strawberry, or vanilla — you can't go wrong. 
Yield
12 frosted doughnuts
This page contains affiliate links that allow King Arthur Baking Company to earn a sales commission at no additional cost to you.