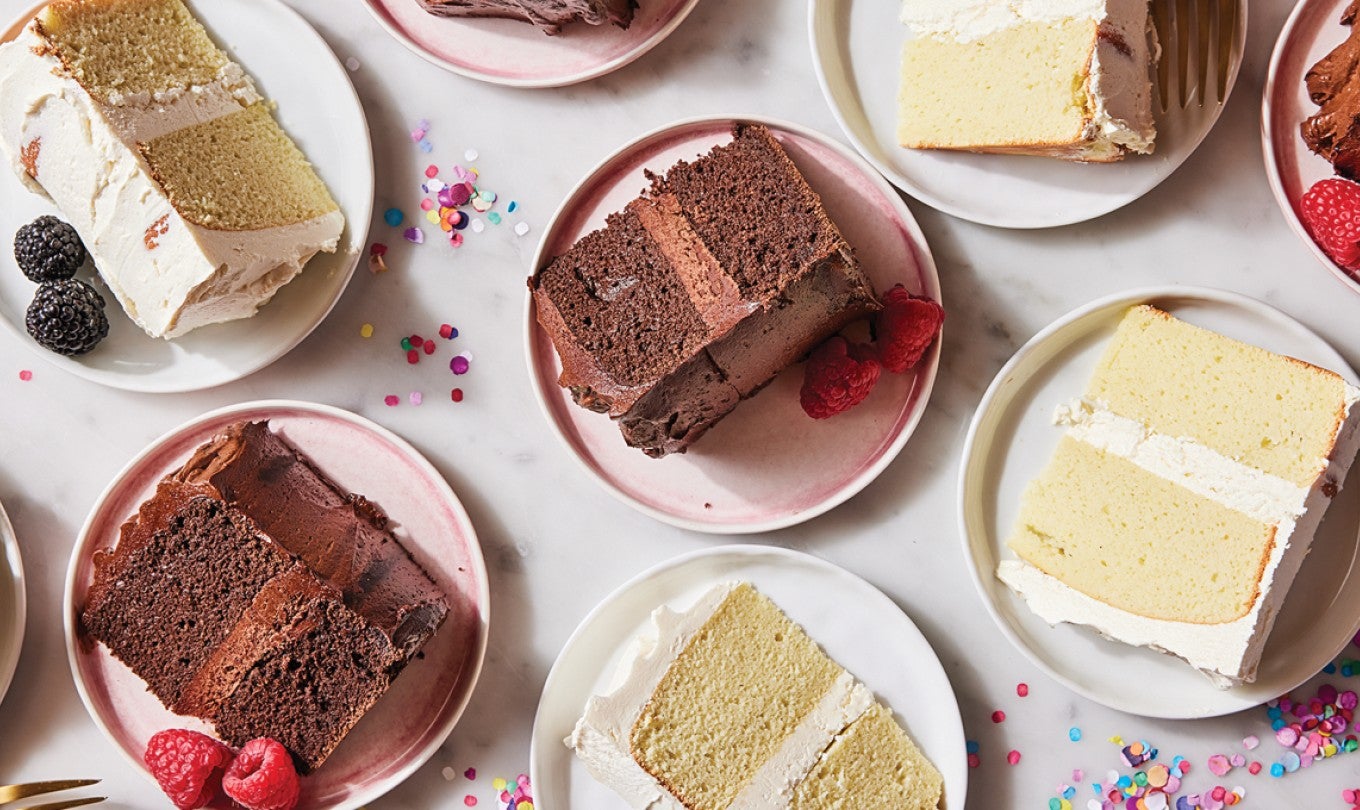 Following a low-carb or keto diet doesn't mean you have to give up baking. If anything, it opens up a whole new world — one with its own specific ingredients, recipes, and techniques. With a little know-how at your disposal, you'll be able to whip up low-carb treats and experience the joy of baking no matter which diet you follow. And you'll see that keto baking isn't only possible — it's delicious.
What is keto baking?
There are many different methods of approaching the keto diet, and how individuals eat keto can depend on their personal preferences and goals. In general, the keto diet is based on keeping total net carb consumption low, while often eating high fat as well. This proportion shifts how the body derives energy, so that it uses fat as an energy source instead of carbs. Certain desserts and recipes are deemed keto-friendly because they're extremely low in net carbs (i.e., carbs that are absorbed by the body).
To align with the limited carb count of a keto diet, both flour and sugar typically need to be swapped with a more keto-friendly ingredient. By using some of the ingredients listed below, you can modify recipes to fit within these guidelines.
Stock up
Build a keto baking pantry
You'll need to stock your pantry a little differently for keto baking. Instead of conventional ingredients like all-purpose flour and granulated sugar, it's time to rethink what you use in your kitchen.
---
---
---
---
Test-kitchen approved
Keto baking tips
Go soft.
If you're baking with Keto Wheat Flour, stick with baked goods that are soft or moist, rather than hard or crunchy, because that's where this flour really excels. (Meanwhile, it doesn't really yield a crisp texture.) For instance, it's better for soft chocolate chip cookies rather than crunchy shortbread.
Go 50/50.
Depending on your diet and goals, you don't have to use 100% Keto Wheat Flour and Baking Sugar Alternative as you first begin baking with them. You can sub half Keto Wheat Flour and/or half Baking Sugar Alternative as an entry point for a significant – though not fully keto – reduction of carbs, sugar, or calories in a recipe.
Use a mix.
If you're just starting out, a trusty box of our Keto Chocolate Cake mix is a perfect place to begin. You don't need to worry about specific ingredients or new techniques – these mixes are all designed to follow the same steps as a conventional mix. (See all mix options.)
Adjust kneading.
Yeasted doughs made with Keto Wheat Flour tend to be a little more delicate, so we don't recommend a bread machine for kneading. You also won't need extensive kneading for such doughs, so kneading may take less time than you're used to. Finally, if you're subbing Keto Wheat Flour into a regular bread recipe, you may have to add a little more water – about 2 tablespoons per 1 cup of Keto Flour. (For scones, biscuits, and pie crusts, increase the liquid in your recipe by 25%.)
Bump up the vanilla.
When we design chocolatey recipes for Baking Sugar Alternative, we include slightly more vanilla than we would for a conventional recipe. Dialing it up helps round out the chocolate flavor. If you're swapping in BSA to chocolate desserts, you can add a little extra vanilla to complement the chocolate.
Adapt your expectations.
If you're used to non-keto baking, you're not going to have quite the same results when baking keto. Just how different depends on the recipe. For instance, you can make a soft, fluffy keto roll, but the taste will be more "wheat-y" than a conventional recipe. And keto brownies will yield a rich, chocolatey taste, but with a texture that's denser than what you'd expect from a standard brownie.