Small Group Baking
Grades 4-12
(formerly called Self-Directed)
For groups of 10 or more students/kids  
Perfect for individual classes, FCS classes, after-school clubs, scouts, and home school groups
Students watch the Bake for Good instructional video, and the teacher/group leader guides the lesson
Students receive baking supplies to share and bake together in pairs or teams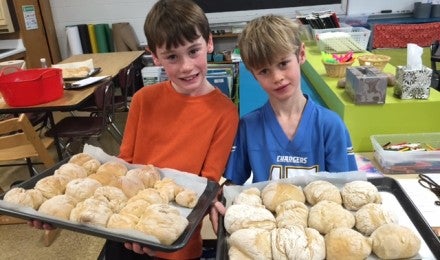 ---
How it works
The Small Group Baking program is designed for individual classes including FCS/Culinary, after-school clubs, scouts, and home school groups. You bring your group of 10-50 participants together to watch the BFG Instructional Video. You may supplement the video lesson by demonstrating parts of the dough making and shaping process. Students/kids work in teams of 2 or 3 and make loaves or rolls. Some they keep; some are shared as an act of kindness.
We send flour and materials based on the number of kids AND how many teams are baking. Each student will receive a recipe booklet, dough scraper, bread bag and twist tie. Flour and yeast will be sent based on how many batches of dough your group is making.
Please read the Small Group Planning Guide carefully, it has a lot of information about setting up to bake and a few timeline options for your group.
Learn, Bake — and Share
Building community through baking is one of our core values at King Arthur Baking Company. The BFG bread recipe makes two loaves or a few dozen rolls. Your students will share one loaf or half of their rolls with a family member, neighbor, or friend as an act of kindness.
Next Steps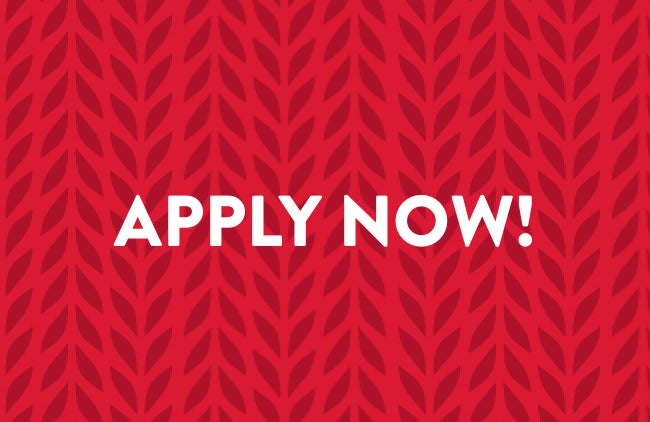 Due to the high volume of submissions, we are temporarily turning off this application. We will resume accepting applications when we have caught up. Thank you for your patience.
Resources
Instructional Video
---
Shaping Videos
---
Downloads