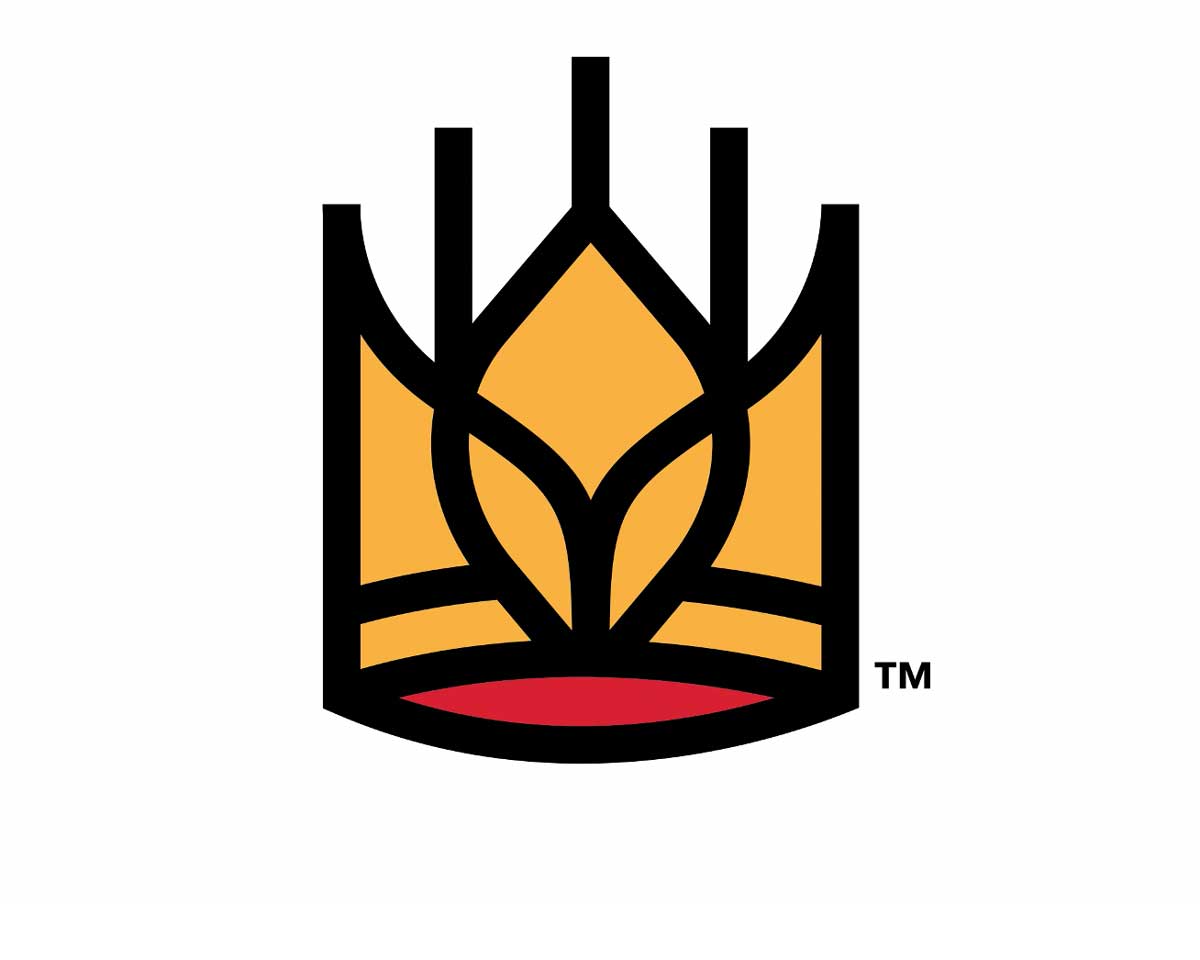 Mother-son duo Ha Nguyen and Ryan Tran are two of the bakers featured in our Let Good Things Rise series, and we're thrilled to welcome Ryan to the blog to share his mother's story and the dish that connects them across continents and generations.  
* * *
One of my mother's earliest food memories centers around bánh xèo. As children, our memories are typically associated with emotions linked to the senses, and for her, this crispy Vietnamese rice crêpe was no exception.  
My mom grew up among six brothers and sisters in a poor neighborhood nestled in a city about an hour's drive from Saigon. To entertain herself and help provide food and money for her family, she would assist her bà ngoại (maternal grandmother) selling items at the local market when she was only 6 years old. What they sold changed each day based on whatever they could get their hands on: wild fruit, trinkets, toys, newspapers, etc. 
When business was booming and there was extra money to be had, Bà Ngoại would always buy a special treat for her and my mom to share. Time and time again, my mom chose to get bánh xèo, her favorite dish.
Bà Ngoại would always buy what their extra money could cover: one bánh xèo, purchased from a woman at the Long Hai market. Of course, one wasn't enough to fill their bellies, but it was plenty to fill their hearts.
A new life away from home
After my mom and her family of nine fled Vietnam to escape the war in 1975, they relocated to rural New Albany, Indiana. Like every Vietnamese family during that time, they had no choice regarding where they ended up, but were simply grateful to be able to start anew. 
In Indiana, they were sponsored by a Catholic priest, Mel, who treated my mother and her family with the utmost kindness and respect. They still keep in touch to this day. Since Vietnamese ingredients were scarce in their new home, my mom and her mother learned how to cook traditional American-style dishes: fried chicken, meatloaf, chocolate chip cookies, gravy, roast beef, and more.
These dishes expanded my mom's love for cooking and baking as she adjusted to her new life in the United States. 
One of the first American dishes my mom learned how to make was apple pie, taught to her by the housekeeper for the local church, Aunt Marie. Marie was a German immigrant equal parts hard-nosed and as sweet as her pie. A hands-on baker, my mom's favorite part was crimping the dough with her hands. 
Cooking and baking was a way for my mom and her family to escape the daily struggles of being thousands of miles from their home, in a place where no one looked like them and where they couldn't communicate with anyone outside their family. This escape helped nurture my mom's love for cooking, which eventually turned into her profession.
Despite this new, fascinating introduction to American cuisine, she still found herself missing the intense flavors of Vietnam. As a result, she and her mom would often stir-fry broccoli and dip it into fish sauce to get a taste of home, making sure they stayed rooted and connected to their homeland.  
Forging a bond with my mother and my heritage 
Enter me. The earliest connection I have to food comes from when I was around the same age as my mom when she hustled in the market for bánh xèo. But my food memories didn't involve hustling, nor bánh xèo; rather, they came from hours and hours of Rachael Ray's 30 Minute Meals and Iron Chef on Food Network. Watching these shows was infinitely more interesting to me than cartoons because these chefs would create something delicious from individual ingredients. I knew this was a skill I wanted to learn myself.  
It also helped that my mom was a professional chef and culinary arts instructor. I remember growing up and helping her squeeze buckets of lemons for a catering dinner or baking cupcakes together as a small kid.
Through my mom's passion for food and sharing it with people, I learned to appreciate the same. 
I still vividly remember the first time she taught me how to make bánh xèo. I can hear the crackling of the rice batter as it hit the pan. I recall how she taught me to never pour too much batter at once, and to make sure you tilt the pan to make an even-thickness crêpe. Through the unity of our love for cooking (and eating), we shared hours of conversation without saying a single word.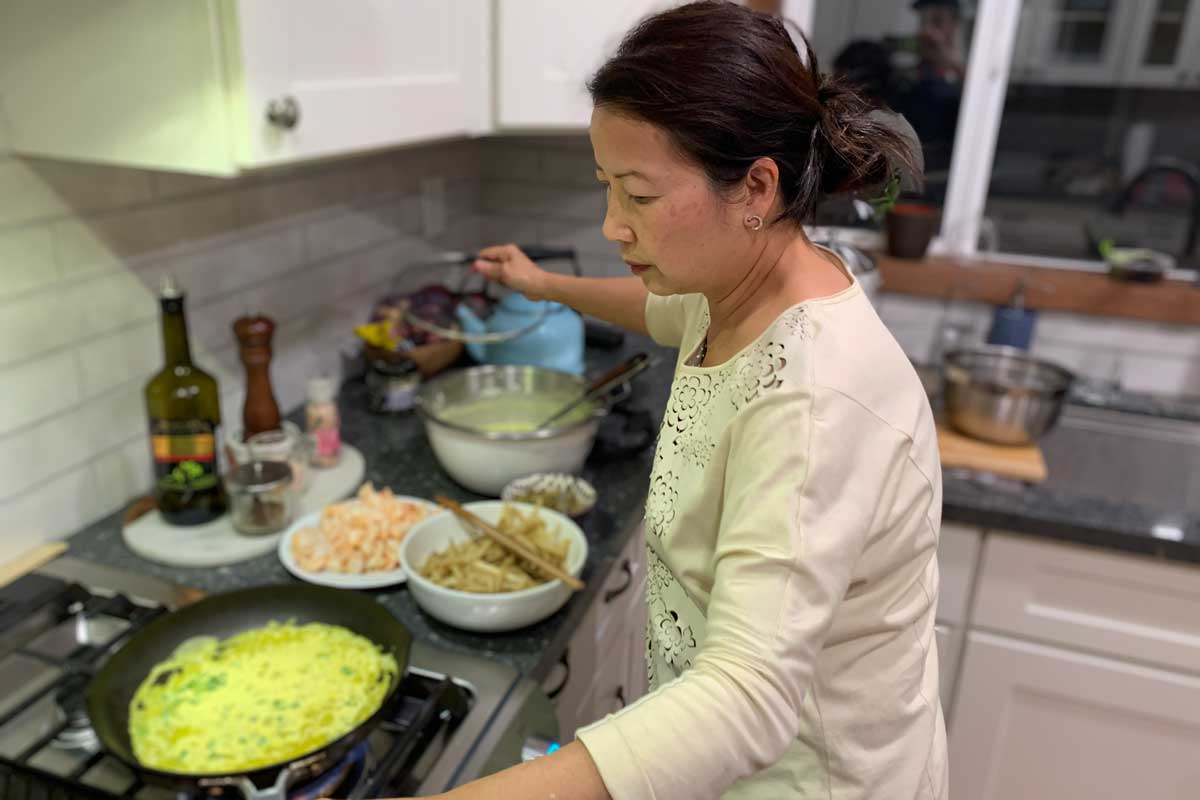 I didn't know it at the time, but my mom's childhood connection to bánh xèo was passed on to me through learning how to make it from her. This cultural connection to my homeland is a reason this will always be one of my favorite dishes. 
Communicating through the shared experience of food 
Both my mother and I believe that food operates as its own language. No matter who you share a meal with, food will always act as the platform for common ground. If you can add the shared experience of baking or cooking with someone, then the dialogue is endless.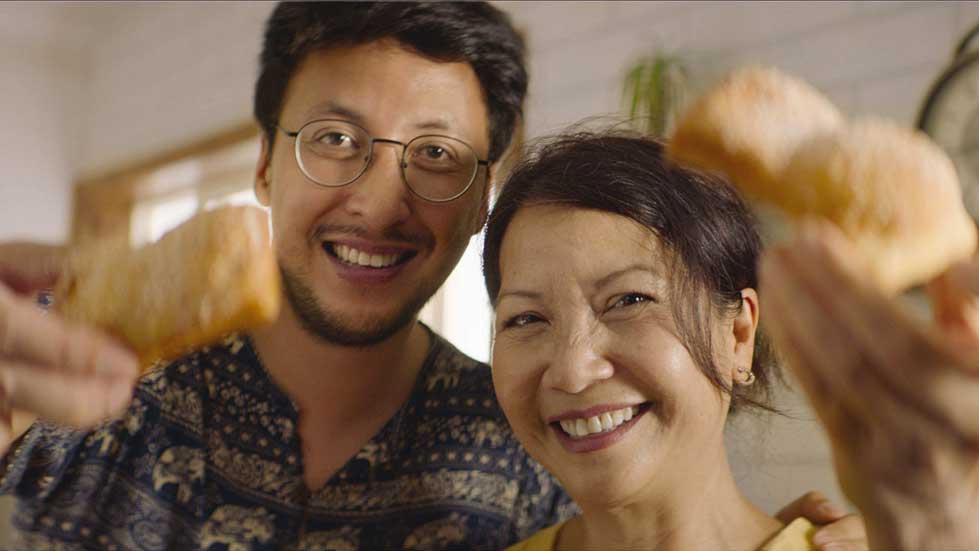 Bánh xèo has done that for me and my family — brought us together in intangible ways. This recipe has been an opportunity to connect to my culture, create memories with my mom, learn an invaluable skill, and most importantly, to exist in the present moment. Our hope is that with this bánh xèo recipe, you can live in the present with gratitude and create conversations that will last a lifetime. 
For more personal recipes and baking stories, see our Let Good Things Rise homepage. 
Cover photo by Eloi Moli
Jump to Comments