Baking a recipe from scratch can warm you from the inside out, especially when the days feel long and challenging. In those moments when you need a pick-me-up, nothing quite hits the spot like something fresh from the oven. 
If you head to the kitchen for a self-care baking session and realize the pantry is quite empty, don't worry! Even when you're low on essential ingredients, you can bake something delicious and satisfying.
Really, folks. We're not just talking about what to do if you run out of espresso powder or candied ginger. We're talking staple ingredients here. No milk, butter, eggs, or even flour itself? No problem! We have the recipes you need when supplies are limited but your need to bake is real.
Even when your kitchen isn't fully stocked, there's a world of fantastic recipes you can bake and enjoy. 
Many of these recipes fit into multiple "I don't have that" categories; no milk, butter, etc. Check out the full ingredient list by clicking on the link to the recipe page, and start making the most out of what's in your pantry.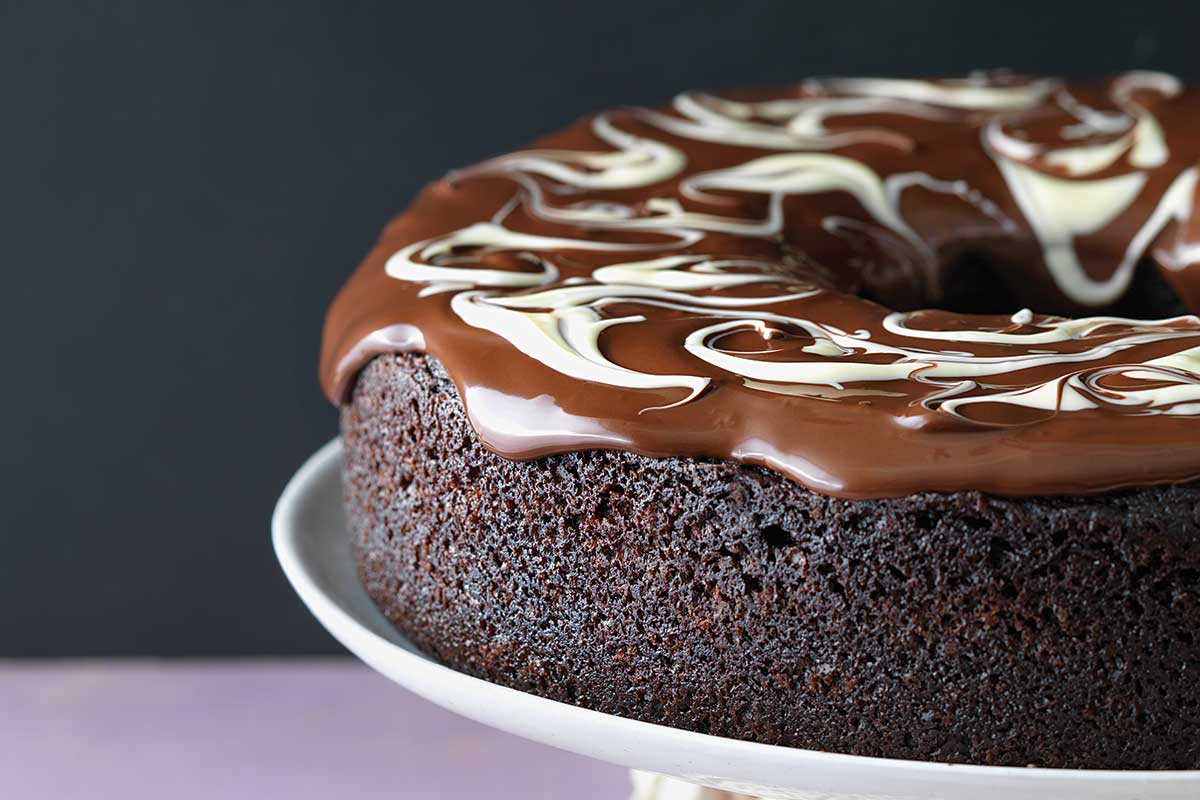 What to bake if you run out of milk:
Dairy can seem like a staple ingredient in lots of recipes, especially muffins, quick breads, cakes, and other desserts. But a little milk shortage doesn't have to keep you from realizing your sweet-treat dreams.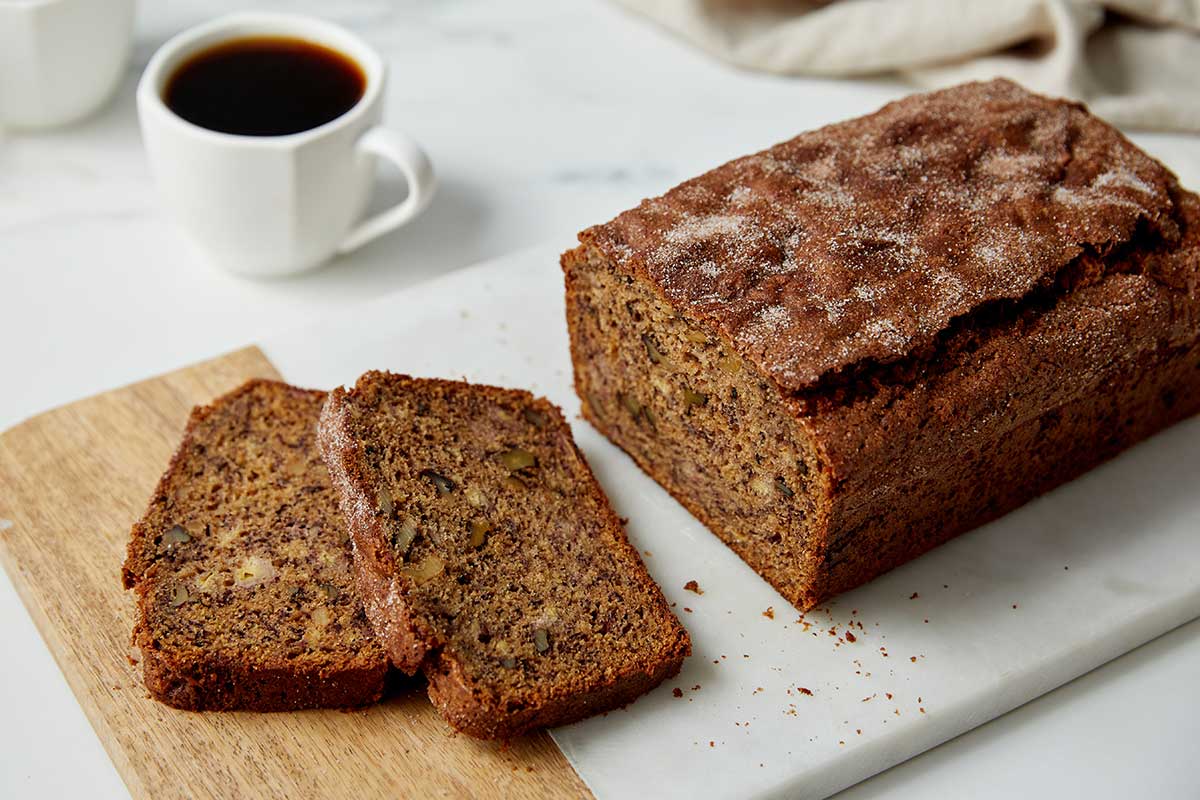 Here are some no-milk recipes to fit whatever baking mood you're in:
Don't limit your baking when the milk runs low. 
What to bake if you run out of butter:
... and you want to make pie? Use our No-Roll Pie Crust recipe as the base and choose your fruit filling. (You can omit any butter called for in the filling if it's less than 2 tablespoons. The pie will still be delicious.)
... and you want to make cookies? Make our Snickerdoodles recipe, a cinnamon-sugar coated classic that uses vegetable shortening instead of butter. Or consider our Classic Peanut Butter Cookies, which use nut butter instead of dairy butter.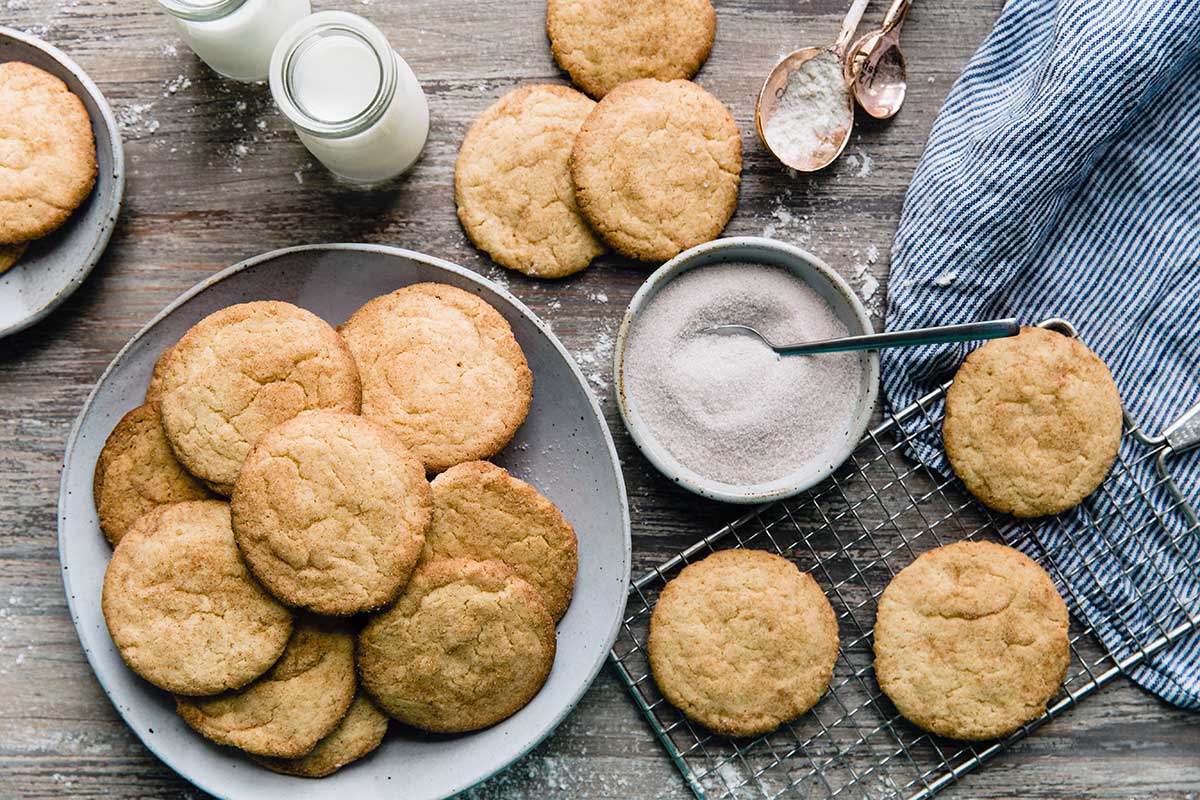 ... and you want to bake cake? Our Olive Oil Bundt Cake bakes up beautifully rich and tender without any butter. (The moist texture comes from the namesake olive oil.) Feel free to substitute an equal amount of non-dairy milk (or even water in a pinch) for the milk in the recipe if you'd like to make it entirely dairy-free.
... and you want muffins? Use our Banana Muffins recipe, which calls for yogurt instead of milk. If you're totally out of dairy, mix up a batch of Carrot Muffins. You'll wish you had a pat of butter to slather on top of these still-warm muffins, but you'll be satisfied simply having a homemade muffin.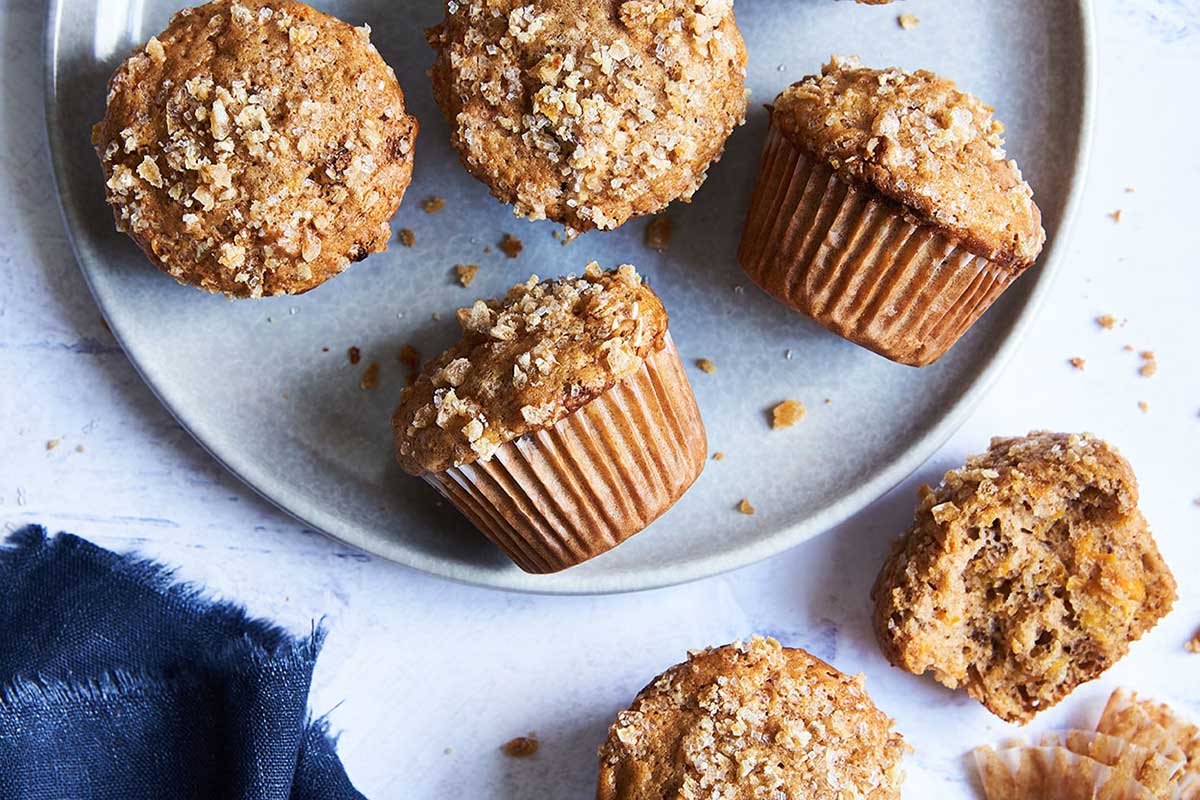 What to bake if you run out of flour:
Here at King Arthur Flour, we believe that high-quality flour is a critical ingredient when baking your best. But we also realize that not all baking must include flour. Some of our most popular — including THE most popular — recipes on our website don't include even a tablespoon of flour. What are these recipes that are still loved by a flour company?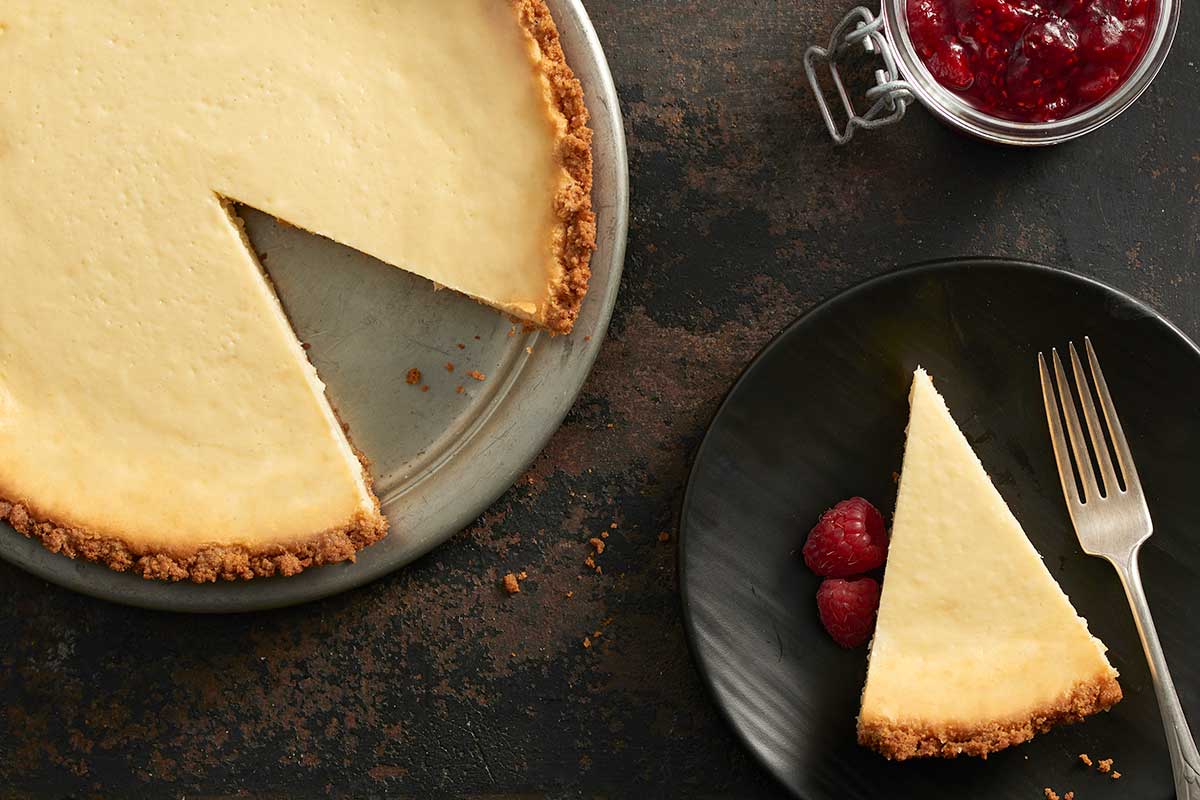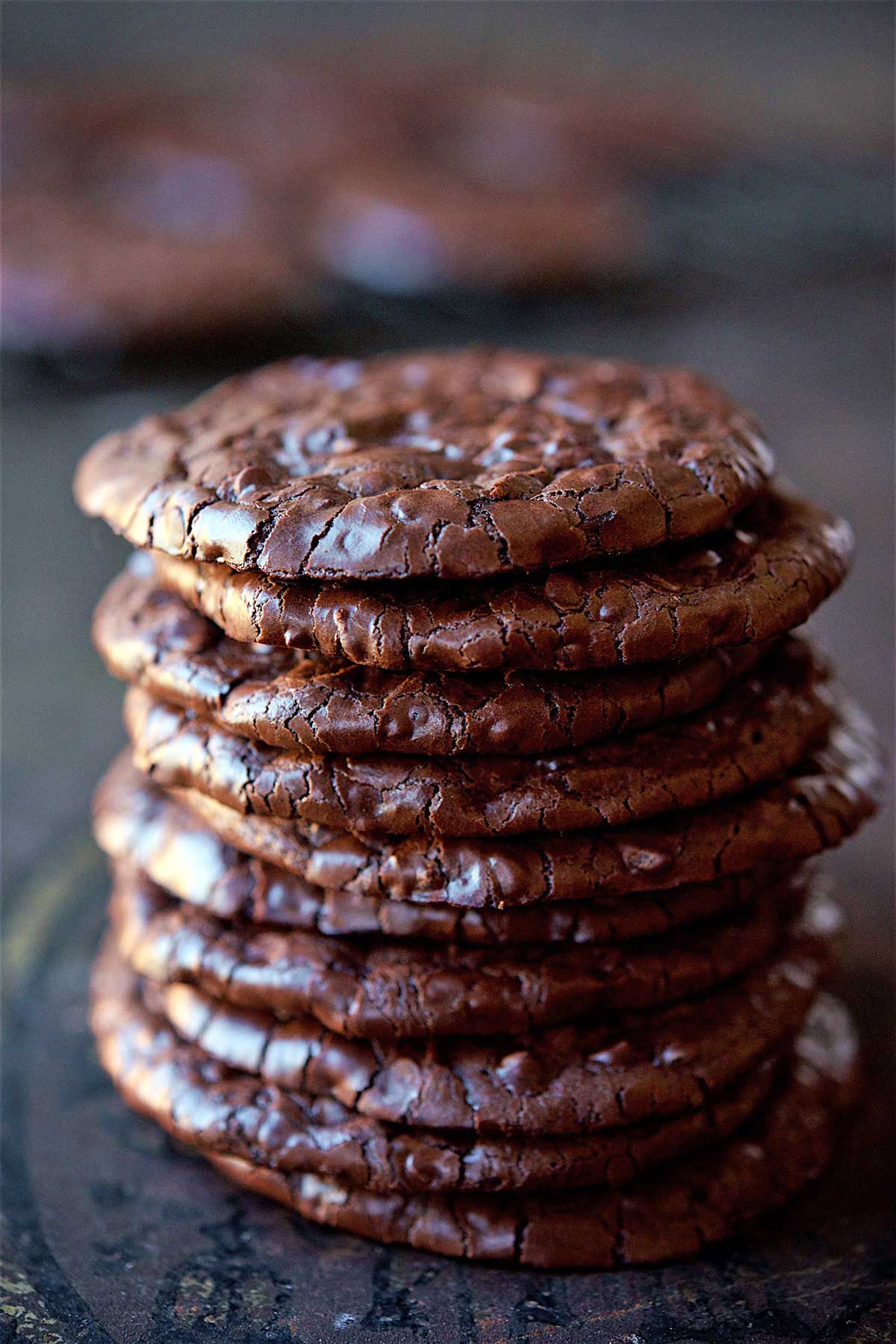 These recipes are just a handful of the collection of flourless treats on our website.
What to bake if you run out of eggs, milk, AND butter?! 
OK, so you either totally forgot the shopping list or you're simply unable to leave the cozy sanctuary of your home. There's practically nothing in your pantry. (We've all been there.) The "family" of cake pan cakes will be your best friend.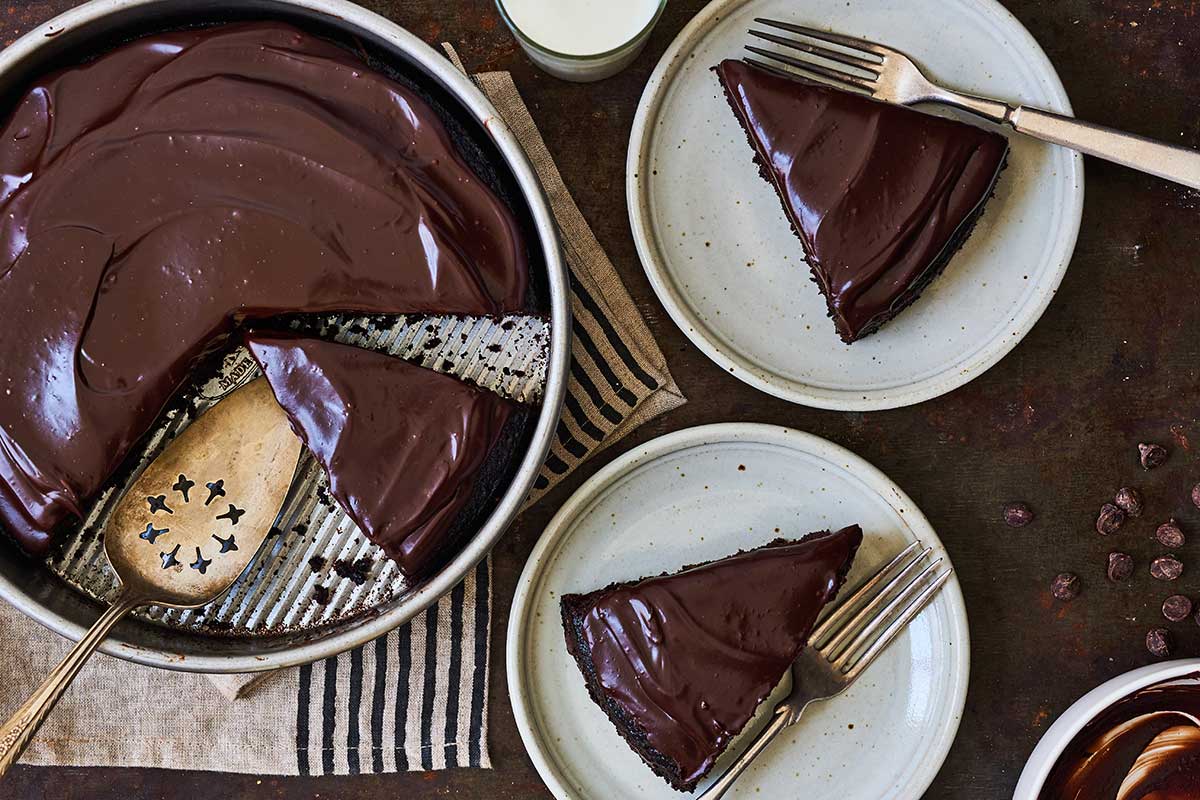 This group of cake recipes doesn't call for butter, milk, or eggs, yet each cake has a wonderfully delicate, tender texture. Most of them can be mixed in a single bowl and only need a dusting of confectioners' sugar on top to call them done. The flavors range from classics like chocolate and vanilla to more adventurous variations like pumpkin spice, tomato soup, and straight-up spicy (but still pleasant) cake pan cake.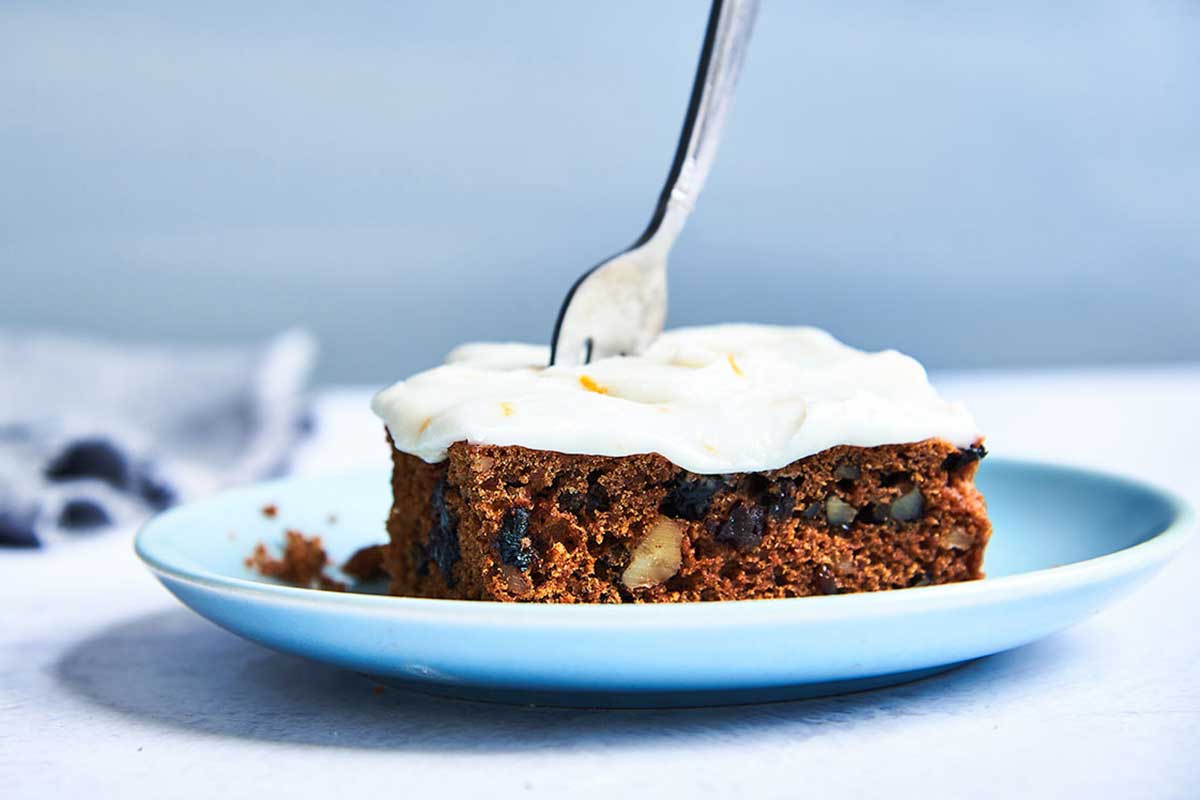 You can also explore our collection of vegan recipes (since when you're baking without eggs, milk, and butter, you're well on your way to vegan baking). Here's a quick selection of my favorites: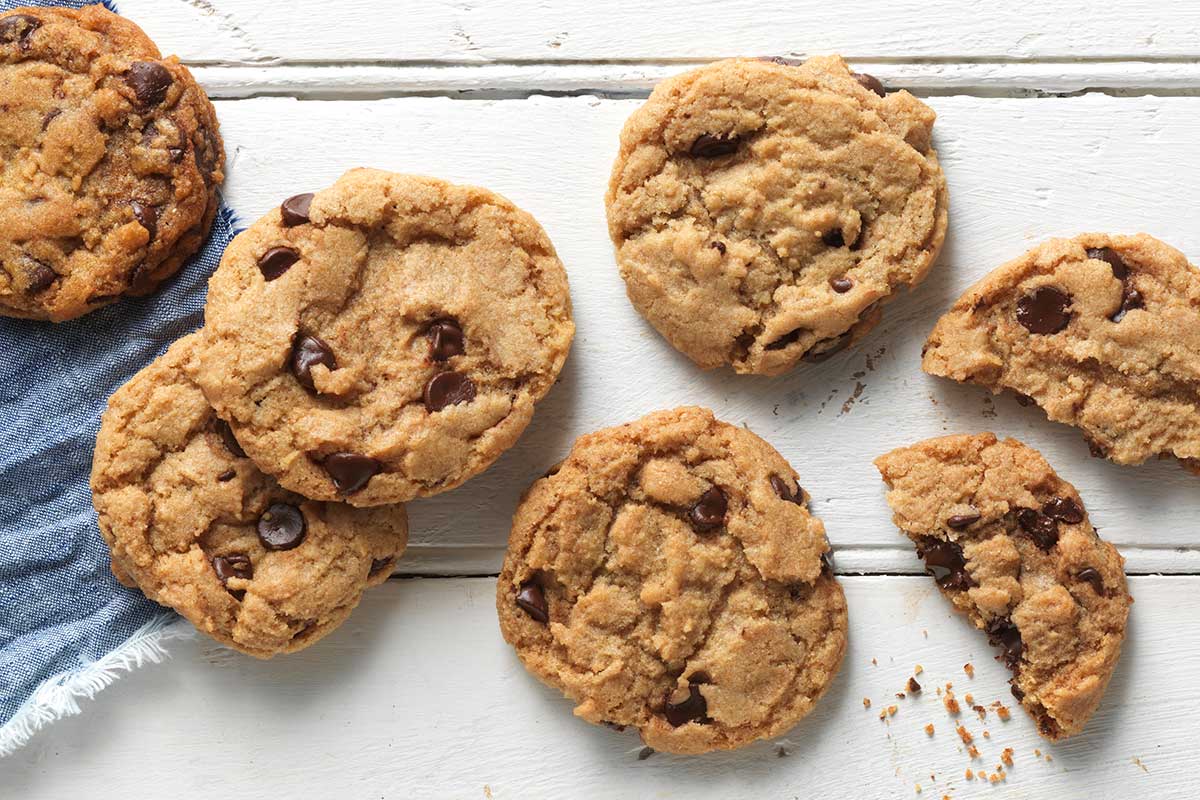 To make a fancy dessert when there's nothing in the fridge, turn to our Dark Chocolate Cake. It's three layers tall, totally gorgeous, and doesn't require eggs, butter, or milk. For real!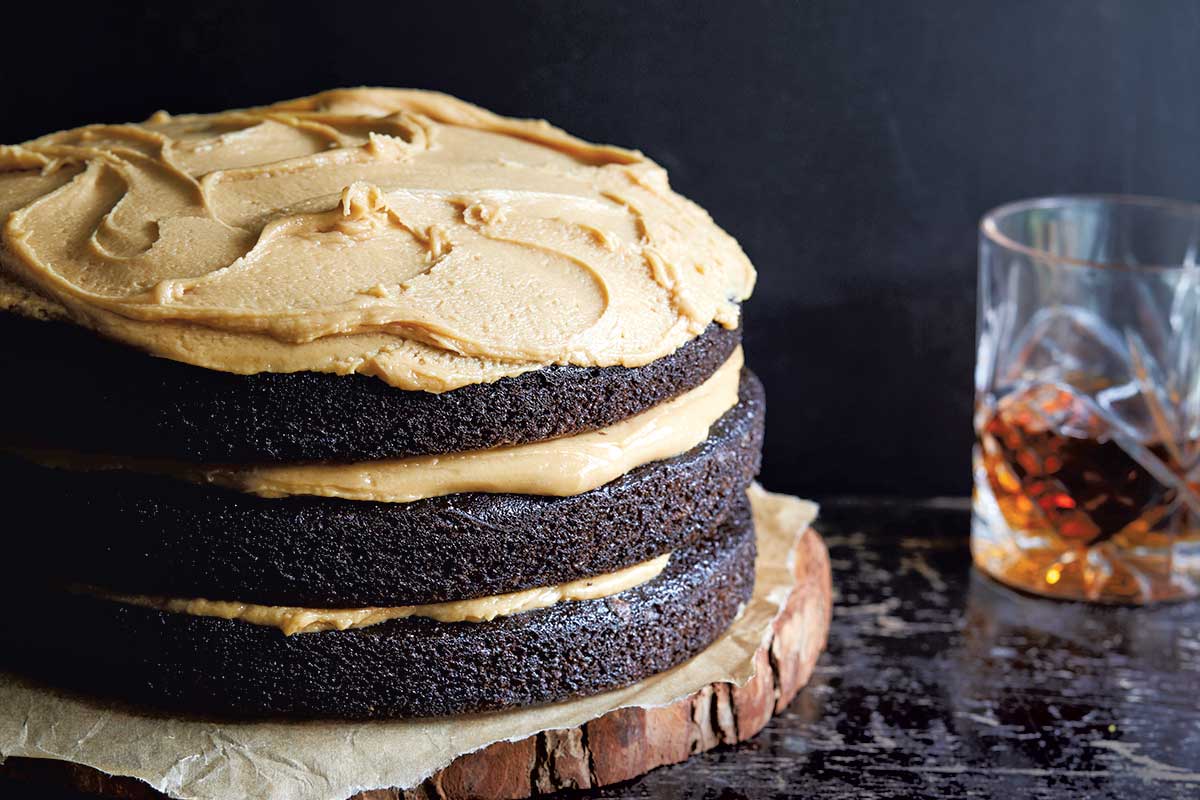 Other quick substitutions
We know eggs, butter, milk, and flour aren't the only ingredients you run out of from time to time. Here are some tips to help you get around any other missing-ingredient roadblocks:
No brown sugar? Use 1 tablespoon of molasses mixed with 1 cup (198g) of granulated sugar. (Learn more in our blog post: What can I substitute for brown sugar?.)
No buttermilk? You have options. See them all in our tutorial, How to substitute for buttermilk.
No yogurt? Use 2 parts sour cream thinned with 1 part milk.
No vanilla? Substitute bourbon, rum, or whiskey, using two times the amount of vanilla called for in the recipe.
No sugar? Consider substituting a liquid sweetener, like honey or maple syrup. Find out how to make the swap in our Baking with liquid sweeteners post.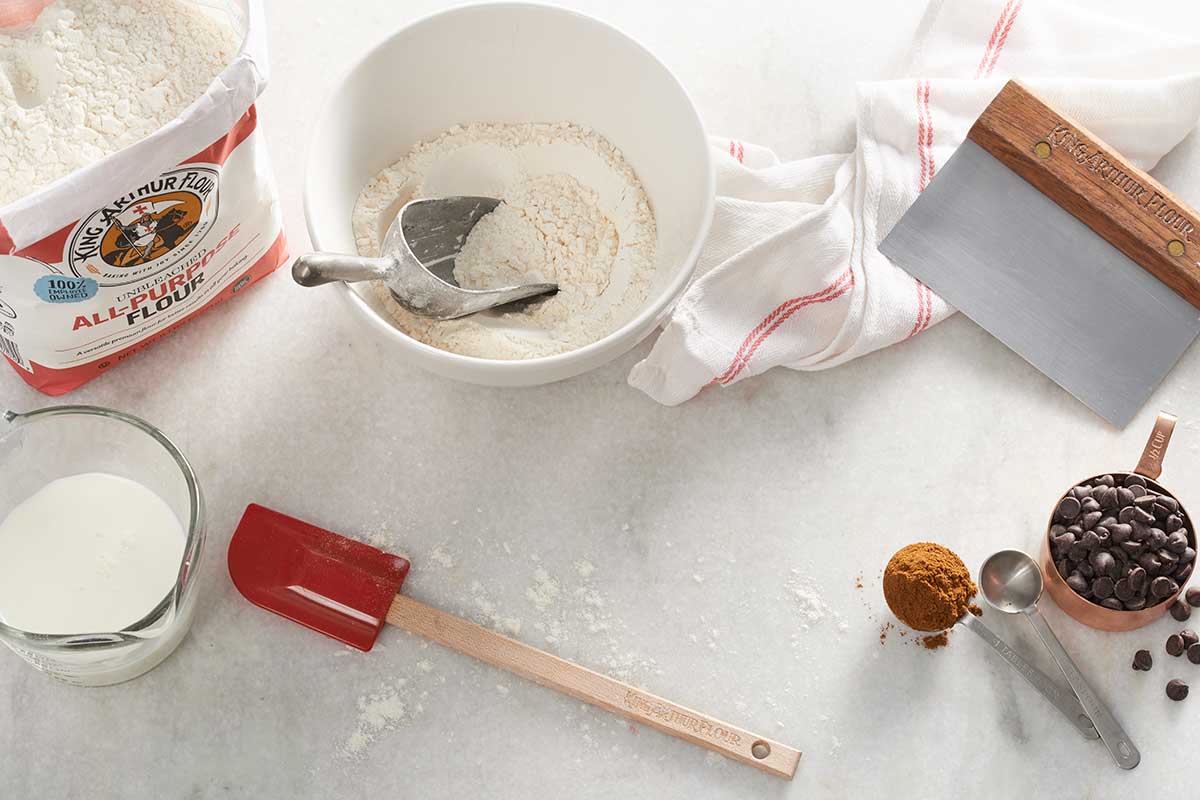 Making the best of what you have
Producing something delicious from a practically empty pantry is a satisfying practice in resourcefulness. The power to warm your home and fill the kitchen with lovely aromas, no matter what ingredients you have on hand, is beautiful. 
Remember this: If you can bake a three-layer frosted cake without any eggs, butter, or milk (and you can), you can do anything! This ensures that we'll get through even the most challenging of times by baking through them together.
Baking can provide more than just a delicious treat. Read more about Baking as therapy for additional relaxing recipes for challenging times. 
Cover photo by John Sherman.
Jump to Comments