On a corner of a tree-lined street in a residential Minneapolis neighborhood sits a bright, bustling hive of activity. Part sanctuary and part gathering place, Patisserie 46 is a rare gem with a singular focus on serving the best possible baked goods. The bakery and its stellar offerings are the creation of John Kraus, a pastry chef of uncommon talent.
Kraus helped Team USA win a bronze medal in the 2015 World Cup pastry competition, then went on to put down roots in the Midwest. His personal journey began in Kentucky, where, as an indifferent student, his dad sent him to a steel mill to get his hands dirty. The move didn't have the intended effect of steering him toward college, but instead instilled in him a fervor for a tangible, physical craft. He found his way to the hospitality industry, working in hotels like The Dorchester in London, where he worked with veteran pastry chefs and acquired their same thirst for perfection.
After years of work and practice, he decided to make the Twin Cities home, and has cultivated a work-life balance as his bakery took off. This duck-hunting, bourbon-loving, Grateful Dead-head hockey dad is equally at home watching practices at the rink as he is creating some of the most polished and sophisticated pastry creations imaginable. And now he's inspiring his staff to new heights with everything they bake.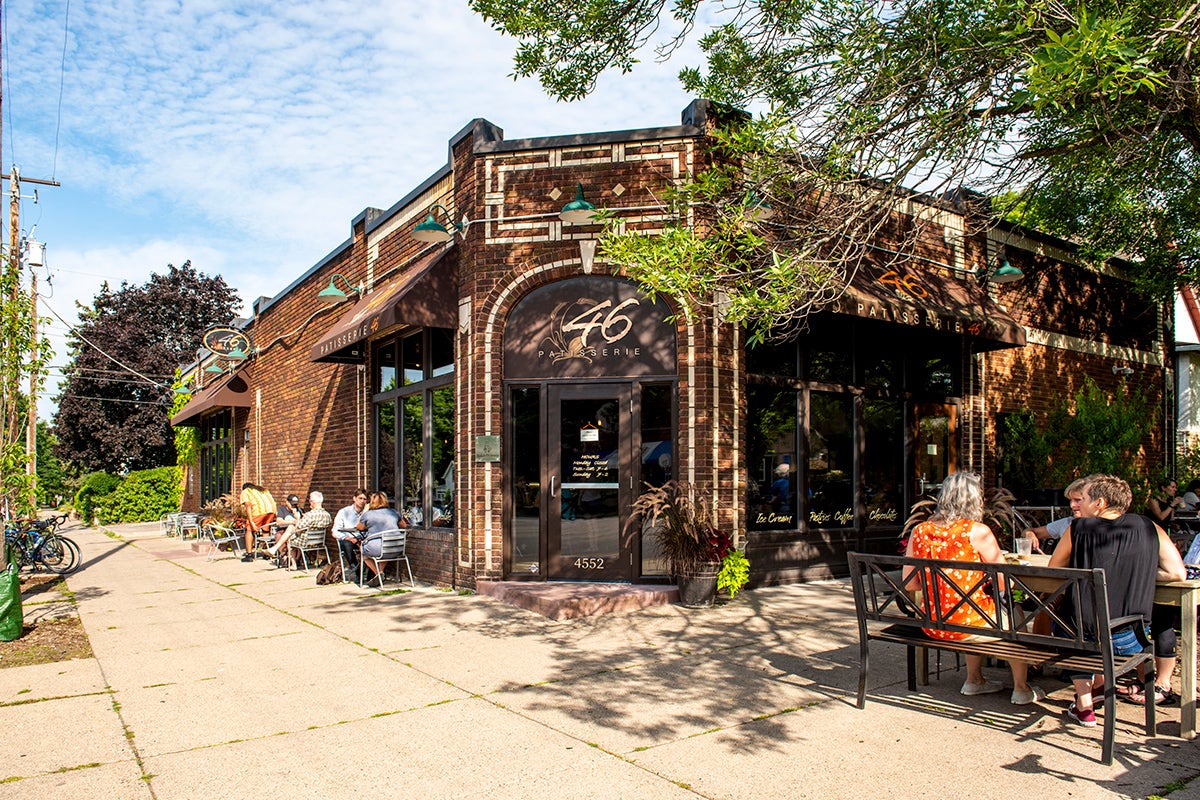 As the name implies, you'll find plenty of traditional French pastries at Patisserie 46. There are savory ham and Gruyère croissants and classic canelés de Bordeaux, kouign-amann, and pain au chocolat. But the menu also has comforting, familiar classics, like banana bread and chocolate chip cookies.
Kraus provides sustenance at every baking level, giving equal love and attention to breads. The bakery offers baguettes, artisan sourdough in a variety of flavors, and a golden challah on Fridays.
Leaving the world baking stage to run a bakery in a Midwestern city is quite a shift. But Kraus says: "Fame was never one of my driving factors. There might be more money involved in being famous, but the key is just to make people happy and make the best product you can. A thank-you from a guest is much more valuable to me than having thousands of followers on Instagram. I do it for the craft and the tradition, not for the lights."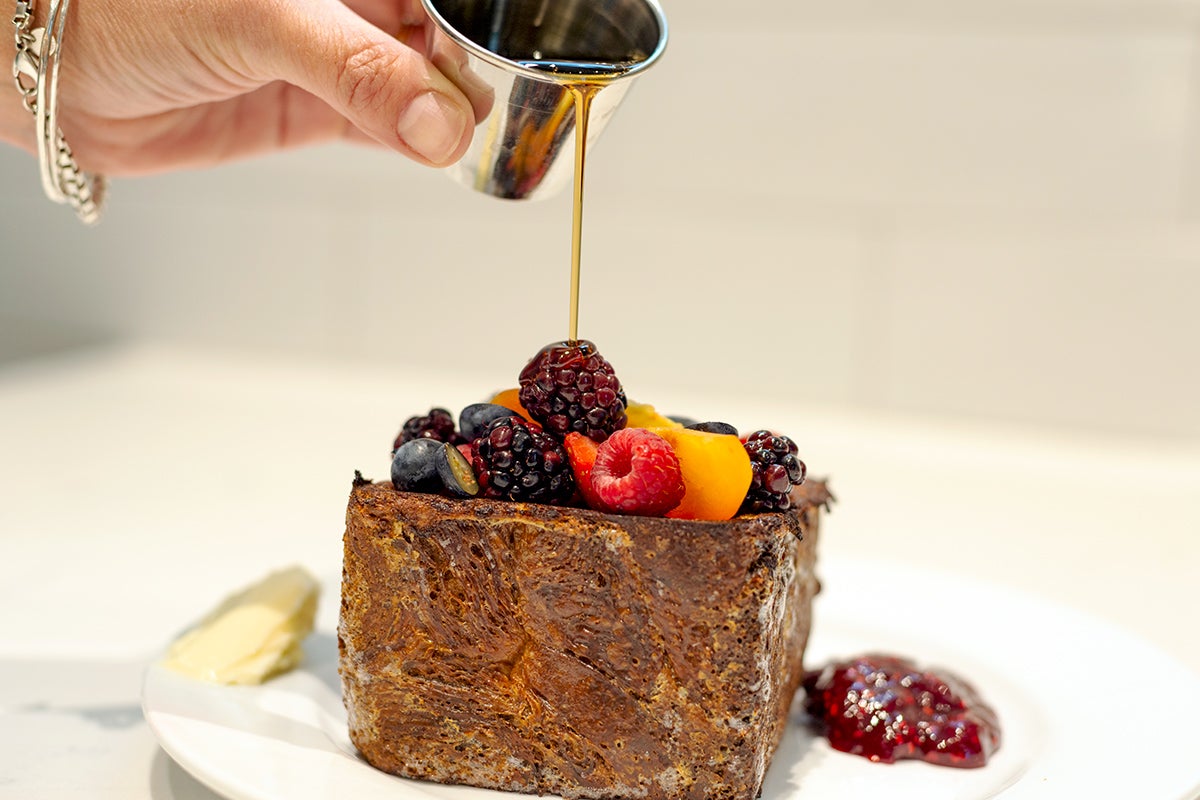 The pastry case at Patisserie 46 gleams with elegant cakes and tarts (don't miss the banoffee pie), and at holiday time, fruit-filled stollen and two flavors of panettone: one with the traditional filling of orange and lemon peel, dried cherries, and raisins; the other packed with hazelnut, chocolate, and orange.
The panettone in particular has quite a following. Kraus notes, "I've heard customers say, 'Where has this been all my life?'"
Panettone can be dry, so to keep it moist, Kraus makes his with a levain (a portion of the dough that's prefermented). He worked with King Arthur Flour baker Jeff Yankellow to refine the recipe. "I love people in the industry who are willing to share their knowledge; it makes the whole business better," Kraus explains.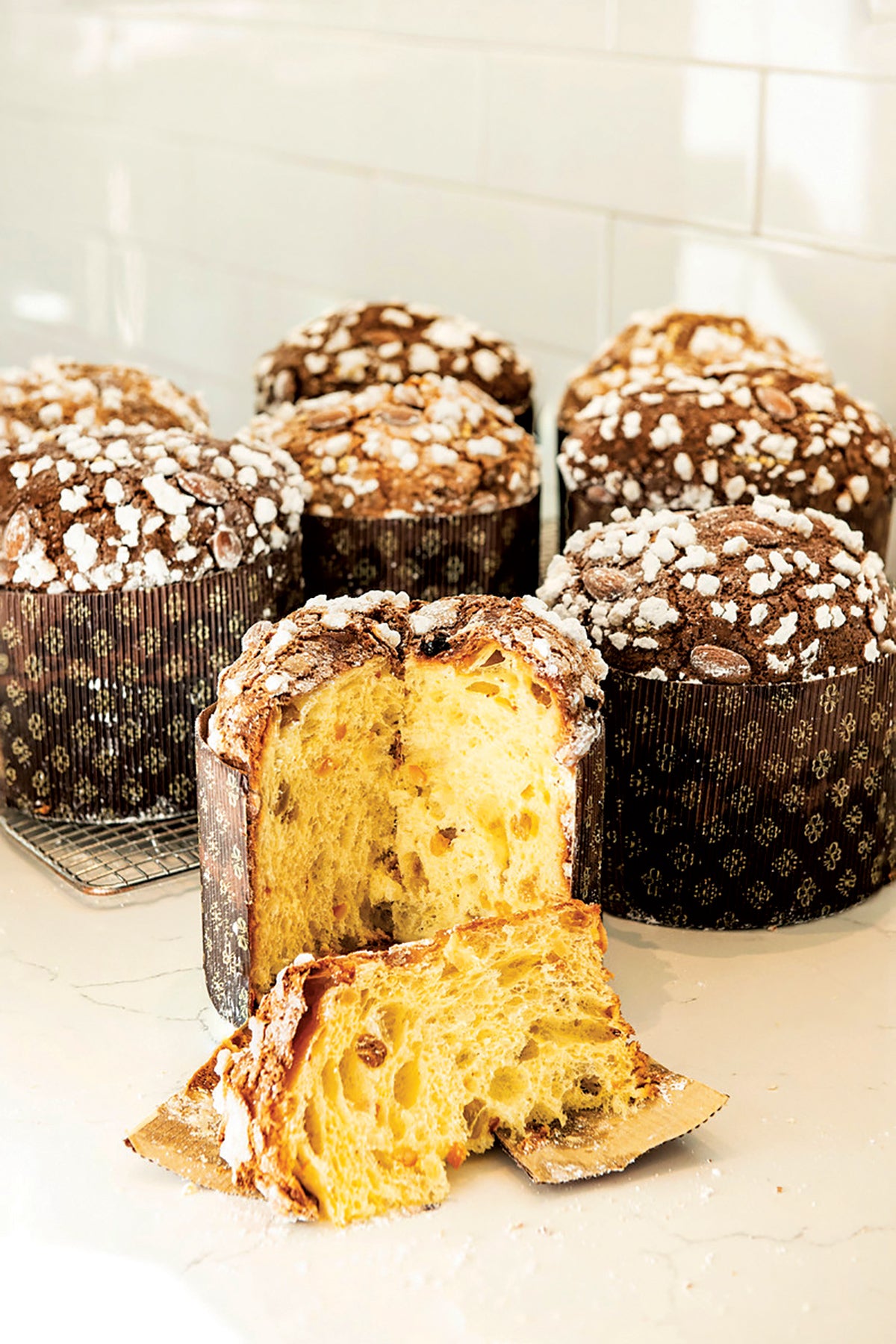 He's a big believer in collaboration. Partly as a result of his work in pastry competitions, he was invited to join an exclusive French organization of the world's top 100 pastry chefs called Relais Desserts. They meet twice a year in spring and fall to share their skills, strengthen their passion for excellence, and critique each other's work.
That quest is alive in all of the kitchens of the bakeries Kraus owns. In addition to Patisserie 46, he owns two locations of Rose Street Patisserie — named for his wife. Billed as "authentically French without the airfare," they feature superlative versions of handmade chocolates, macarons, éclairs, and tarts.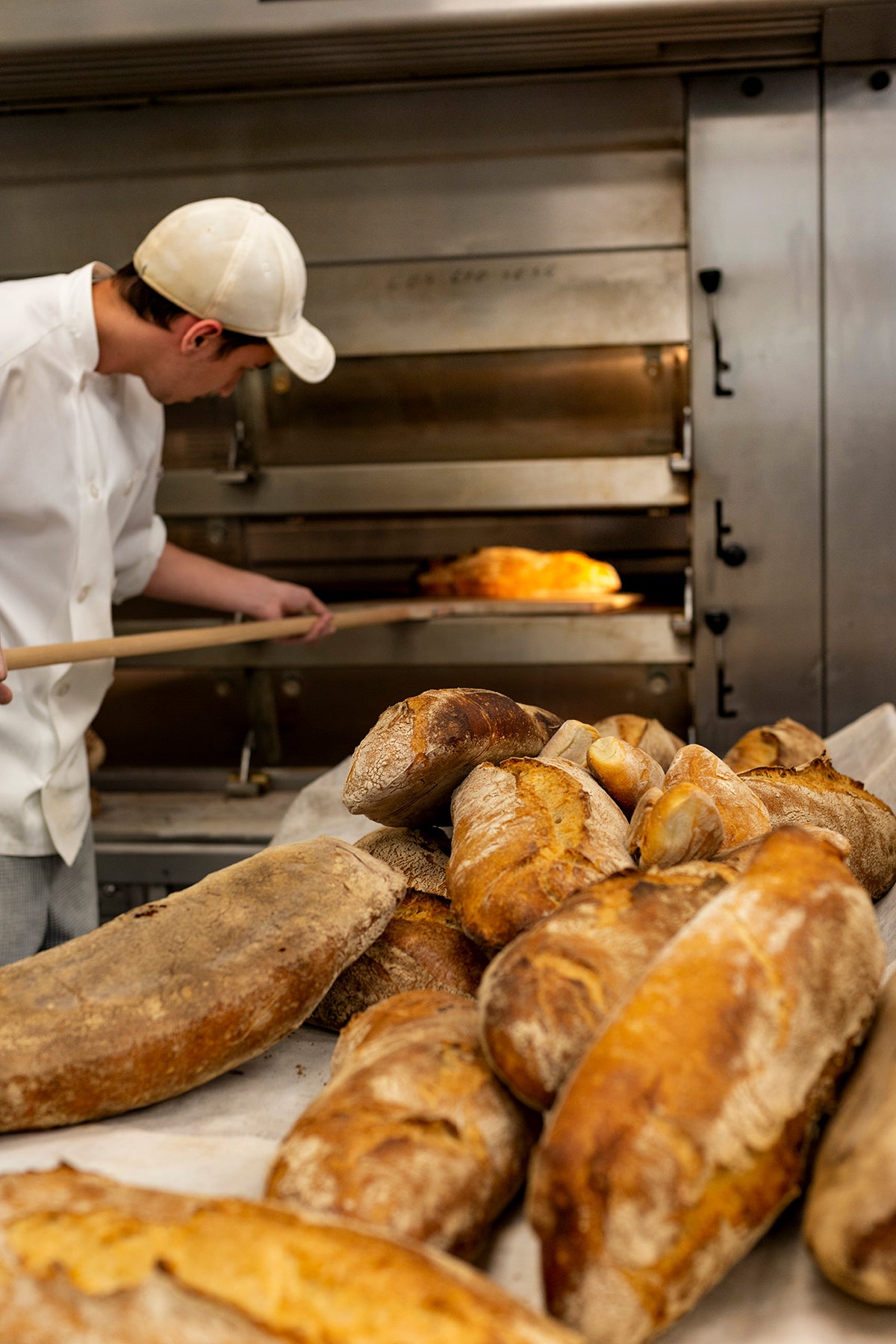 The success of all three spots hinges on the strong team Kraus has assembled. "I have a different way of approaching management," he says. "Every day when you put your chef's jacket on, it's a competition. You're either going to succeed or not, and I expect my team to set their standards at a level that exceeds that of a normal working environment. I believe in pride and passion as opposed to fear. The staff takes ownership of the results; they're thrilled at what they've achieved."
Kraus is grateful for every person in his bakery: "I'm very fortunate with the team I have. They really care about what they're putting forward. There's no way to put a value on that."
All of this work and determination is for each person who comes in the door, and each neighborhood where the bakeries are nestled. As Kraus puts it, "Look at the hundred people in your restaurant smiling. There's something wrong in the world if you can't be happy with a great, hot chocolate chip cookie. We're in the business of happiness."
For a full complement of holiday baking recipes, pick up your Holiday copy of Sift Magazine. Our thanks to Isabel Subtil for the photographs in this post.
Jump to Comments