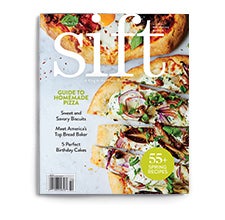 In the Spring 2019 issue of Sift Magazine, we profile a self-taught baker from Idaho on a quest to compete in the World Cup of baking, the Coupe du Monde de la Boulangerie, held once every four years in France. There, bakers from all over the world battle it out to see who are the best bakers of traditional artisan breads. Come with us to The Gem State as we get to know Jerod Pfeffer.
You might come to Idaho's Teton Valley for the insanely beautiful views or the world-class skiing, but you'll stay for the bread. The man to thank for that is Jerod Pfeffer. Jerod is the owner of 460 Bread — a bakery that specializes in traditionally fermented artisan bread — and a competitor for Team USA in the Coupe du Monde de la Boulangerie.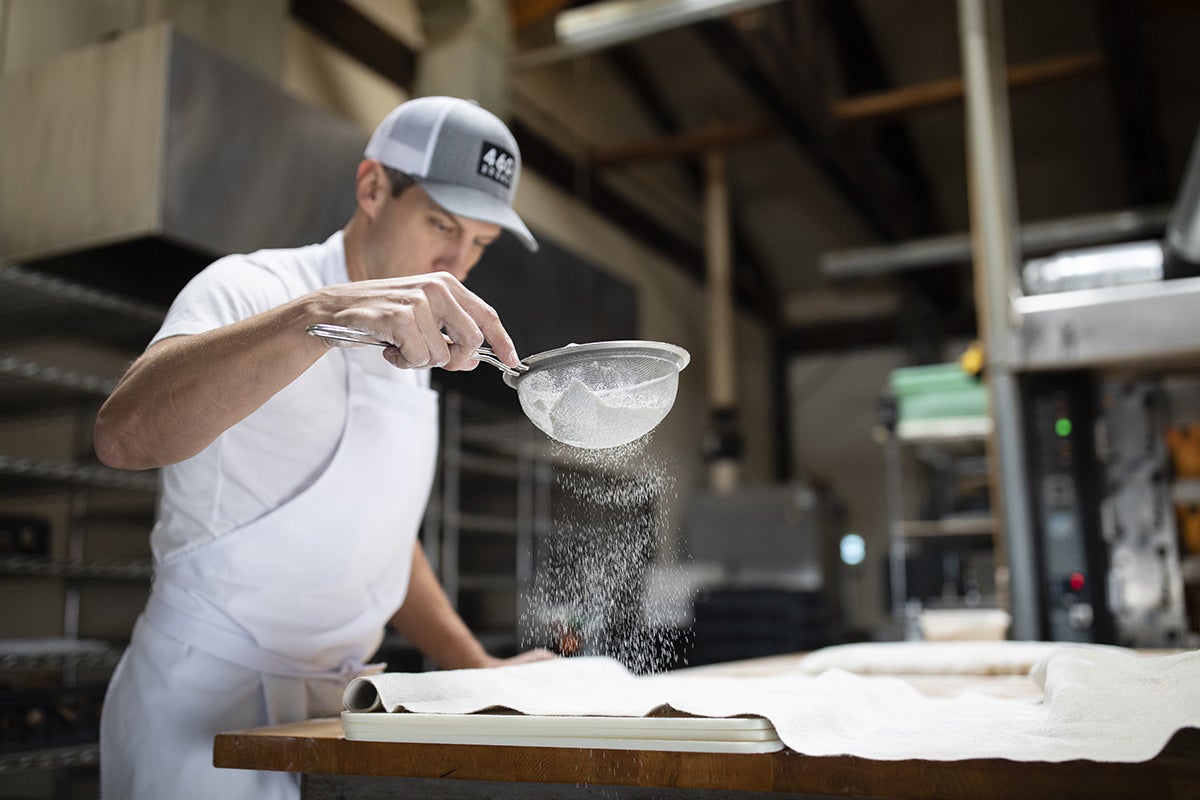 Alongside his college climbing partner and close friend Ty Mack, Jerod opened 460 Bread nine years ago. The bakery is his first foray into professional baking, but the roots of his passion for craftsmanship run deep. Both Ty and Jerod are doers: the kind of people who are always tinkering with a new project and honing their skills, whether it's climbing mountains or mastering the art of the perfect ciabatta loaf.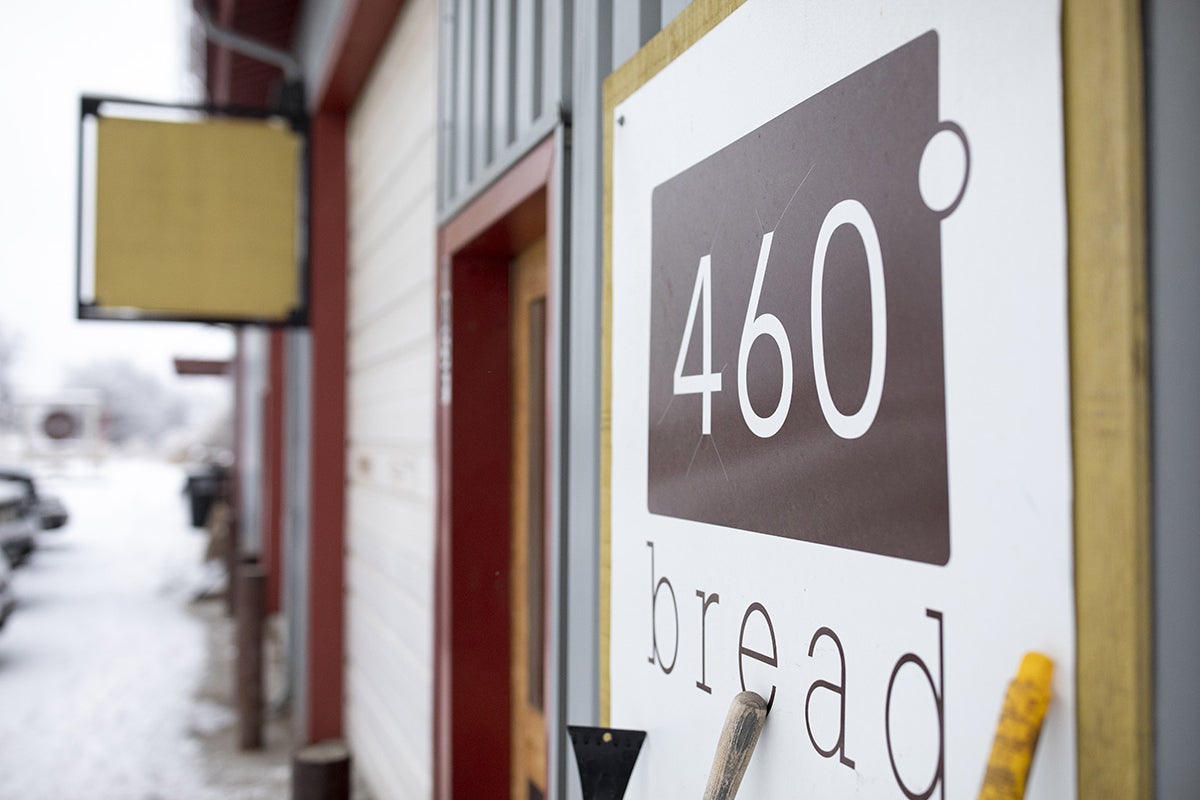 A curiosity for learning and an appreciation for hard work are integral to Jerod's personality. Before becoming a baker, he was working as a builder in Wyoming when he got a call from Ty, who'd visited Teton Valley for a wedding. Both guys — adventurous, outdoors-loving kindred spirits — knew Idaho was a place they'd thrive. Jerod followed Ty to Idaho, spending the better part of the next decade building an off-the-grid house with his wife.
Building fulfilled his love for working with his hands, for creating something tangible, and for constantly evolving through hard daily work. Bread was a natural articulation of the same passions. "Crafting physical things has always been a big part of my life, and baking feels like an extension of that," says Jerod.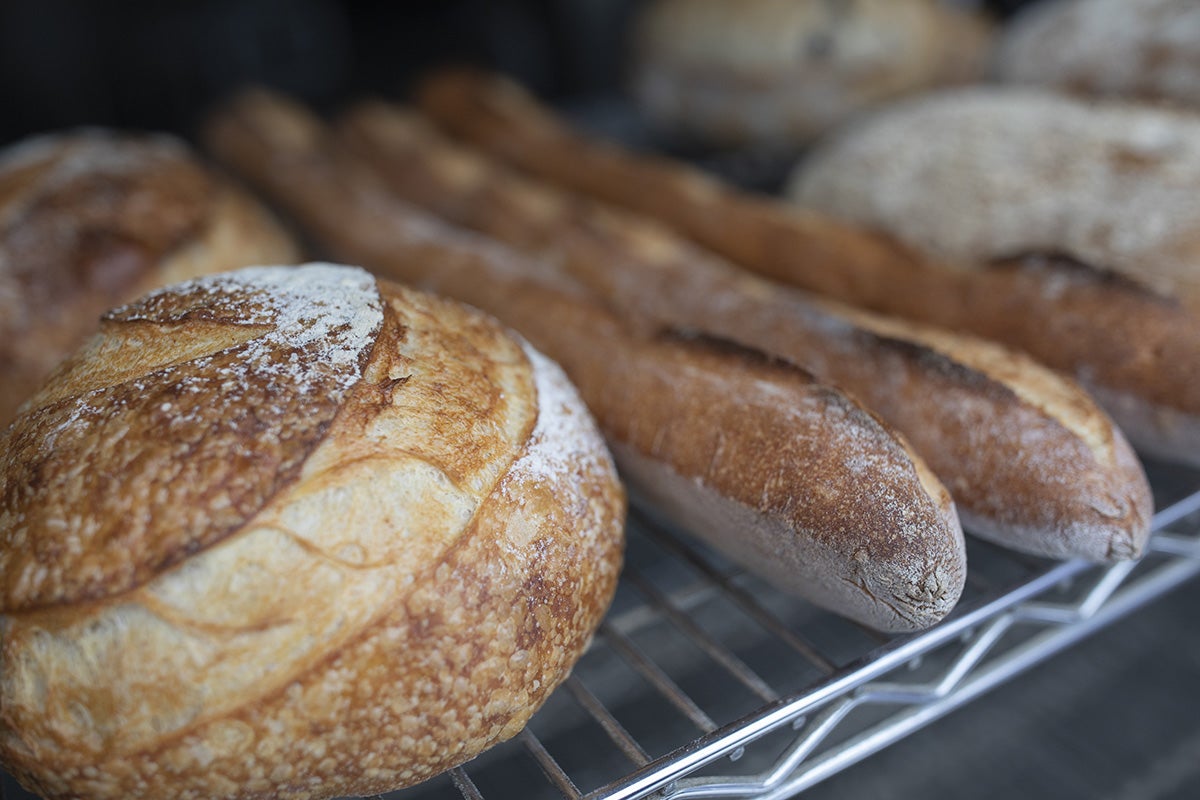 Neither had a technical baking background; but they share an enthusiasm for true workmanship and an unwavering dedication to excellence, whatever the pursuit. Once they decided baking would be their venture, they committed their energies to making the very best bread. Their breads are stunning examples of old-fashioned artisan baking. They use long, slow fermentation and traditional preferments (natural rather than commercial yeast) to build flavor. Baked in an imported hearth oven, their loaves have golden, crackly crusts and open, airy crumb structures.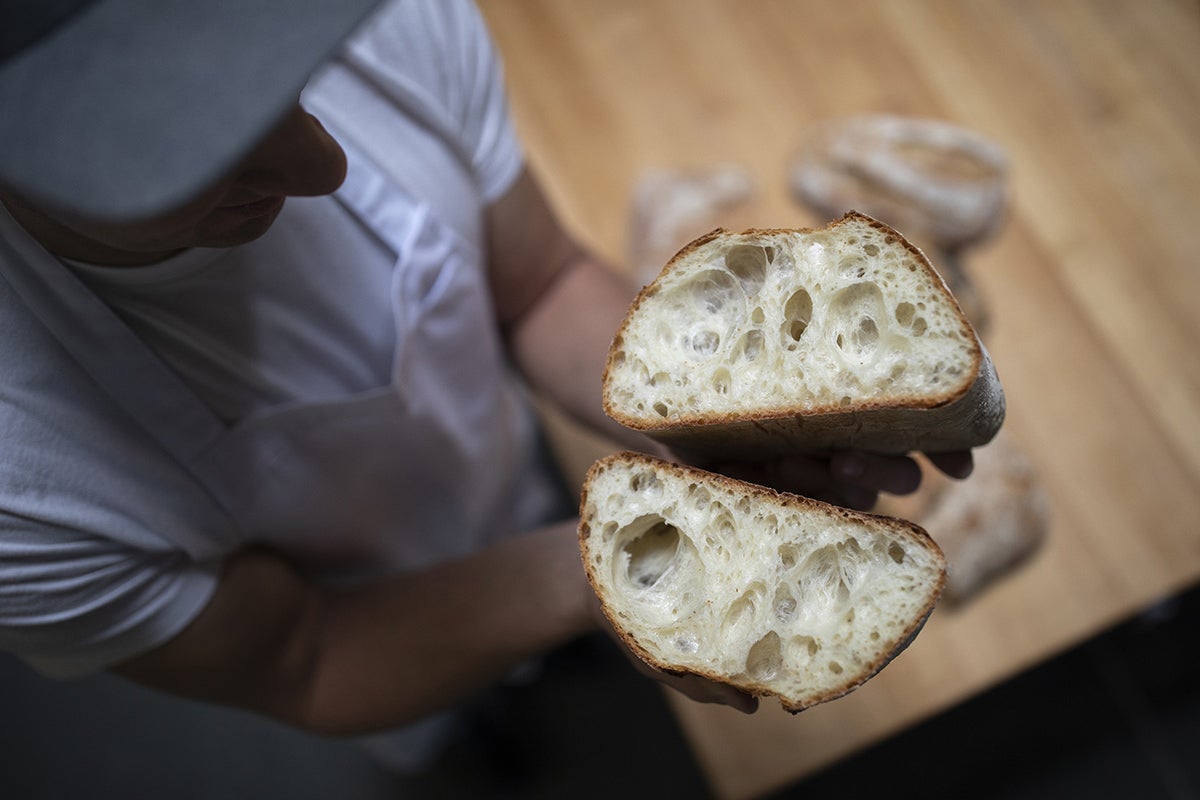 "The seed of baking was planted there, just out of a need for us to feed ourselves," Jerod says. He continued baking weekly, yet he jokes that he had a long road ahead: "I was taking methodical notes, but they were really horrible breads, in retrospect, and my wife was a good sport."
Dogged in his pursuit, he took a class at the San Francisco Baking Institute. And here, it clicked. He and Ty met Didier Rosada — a world-renowned baker and instructor — and Didier's guidance gave them the skills they needed as well as the support to start 460 Bread. Rosada has coached several teams to winning medals in the Coupe du Monde competition. Jerod sees this kind of network and community as unique to the world of baking. "We got kind of lucky because we found the mentors we needed," he says. "But think about it: If I were into basketball, it's not likely that I could shoot hoops with LeBron James. But in baking, we have access to some of the best in the world."
Behind their exceptional breads are years of practice and sweat. In baking, you have to learn by doing. People often ask for Jerod's recipes, and he'll happily give them out, knowing that they are merely guidelines; to bake great bread requires both time and repetition. "I tell them it takes four hours — and eight years — to make our baguette," he says with a laugh.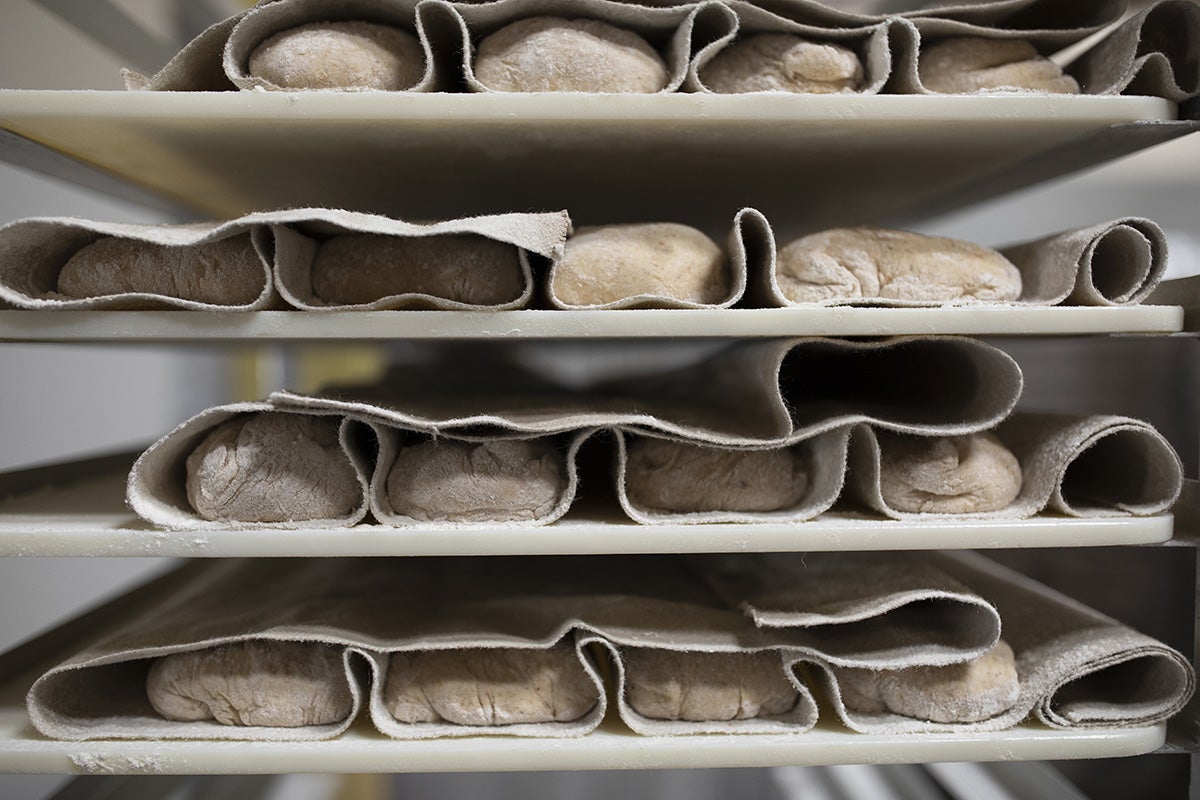 They are rigorous in testing and tracking results; baking thousands of loaves a day means they can quickly pinpoint the effect of small changes to their methods. Even a shift of a single degree in the heat of the oven can alter the day's loaves.
This kind of daily education in bread has paid off. Jerod tried out and was selected from among thousands of applicants for Team USA in the 2020 Coupe du Monde de la Boulangerie — the baking equivalent of the Olympics. He'll compete alongside two more bakers: Kathryn Goodpaster of Patisserie 46 in Minneapolis in the viennoiserie category, and Nicolas Zimmermann of La Fournette in Chicago in the artistic design category. The rigorous application process requires bakers to develop two unique, specialty breads of their own.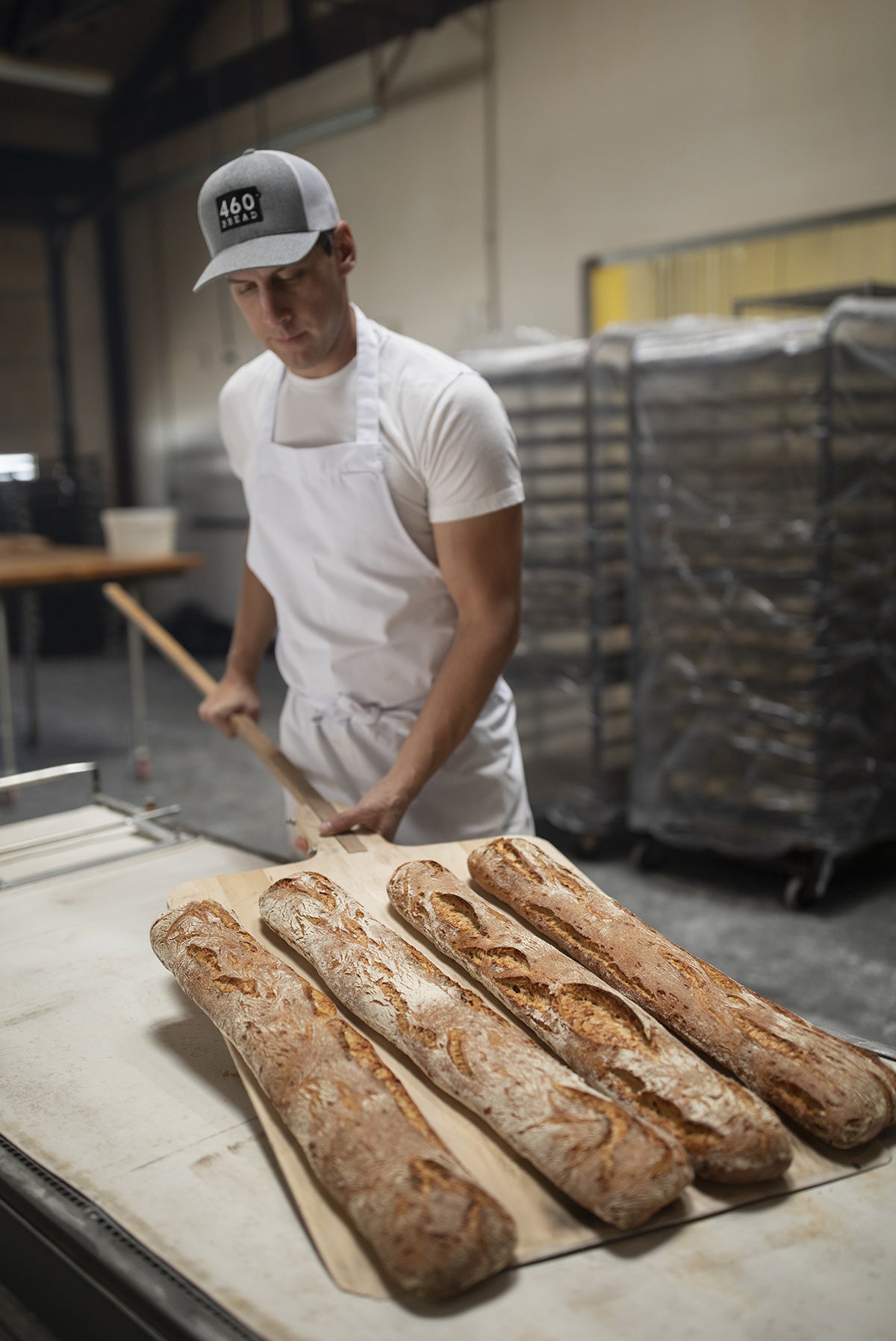 Jerod's Coupe du Monde competition loaves tell a story — of where he came from, where he is now, and where he is going. The first loaf, made with wild rice, spoke to his childhood spent in Minnesota. The second, a potato bread, spoke to the farms of his beloved Idaho. But not just any potato bread; Jerod re-envisioned the traditional soft and pillowy loaf, engineering a recipe using roasted potatoes and sheep's milk cheese to create a ciabatta-like loaf with an open crumb structure, like a salty potato chip in artisan bread form.
His appreciation for handmade work drives him. He's a rising star in the world of artisan baking, and Teton Valley is lucky to reap the delicious benefits.
If you'd like to catch up on stories you may have missed in Sift, check out back issues of the magazine.
Photos by David Stubbs.
Jump to Comments