King Arthur Flour is America's oldest flour company and premier baking resource, offering ingredients and inspiration to bakers everywhere since 1790. The company's high-quality flour is available in supermarkets and through distributors nationwide. With consistency as our topmost concern, our flour specifications are the tightest in the industry. That means you can expect King Arthur flour to perform flawlessly during every bake. We know this because we're bakers, too.
Whether you order by the bag or the truckload, we work closely with customers to ensure that our flour gives rise to great things. For some, this means collaborating on new formulas — finding that perfect mixture of whole grain specialty flours. For others, it means tapping into our industry contacts — connecting bakeries with equipment experts or our baking school.
Our vast network of distributors allow us to service businesses of all sizes with our wide range of traditional and specialty flour, including gluten-free. Size is never a deterrent. We support budding bakeries, empower growing businesses, and stand by national brands.
Among our millions of customers are some of America's best and most innovative bakeries, including: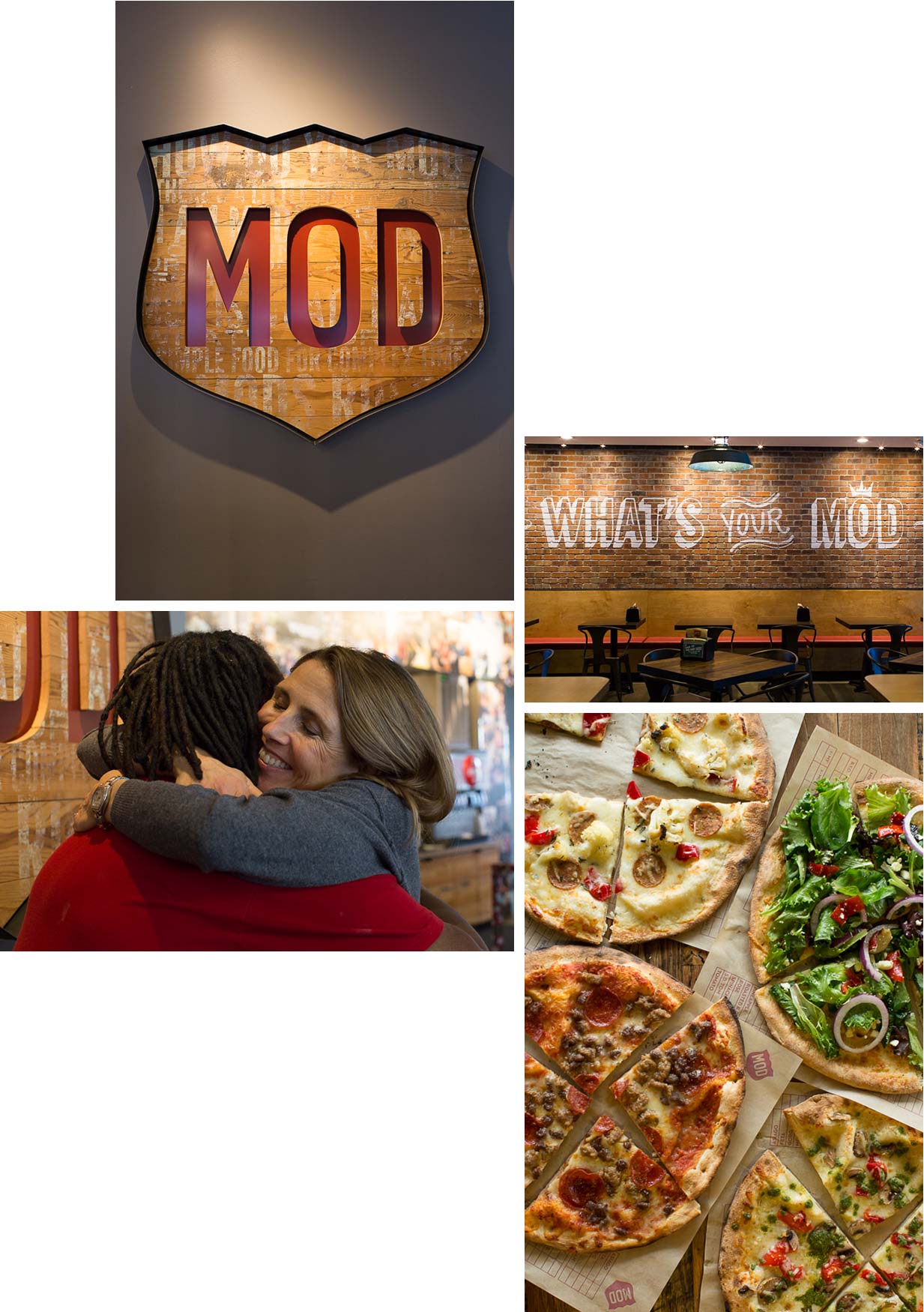 In the two years since we partnered with MOD Pizza, the fast casual chain has grown from 83 locations to more than 250. With no signs of slowing down, MOD relies on King Arthur for consistency in delivering its signature crust, which has just the right balance of crispness and chew. "As we got to know King Arthur Flour, we were struck by how much we share in common, including our commitment to putting our people first and our shared passion for producing an inspired product," says Scott Svenson, co-founder and CEO of MOD Pizza.
Like many of our partners, King Arthur Flour believes in baking for a better world. Our employee-owned Vermont company is a certified B Corporation, dedicated to environmental stewardship and helping those in need — because after all, baked goods and doing good go hand in hand.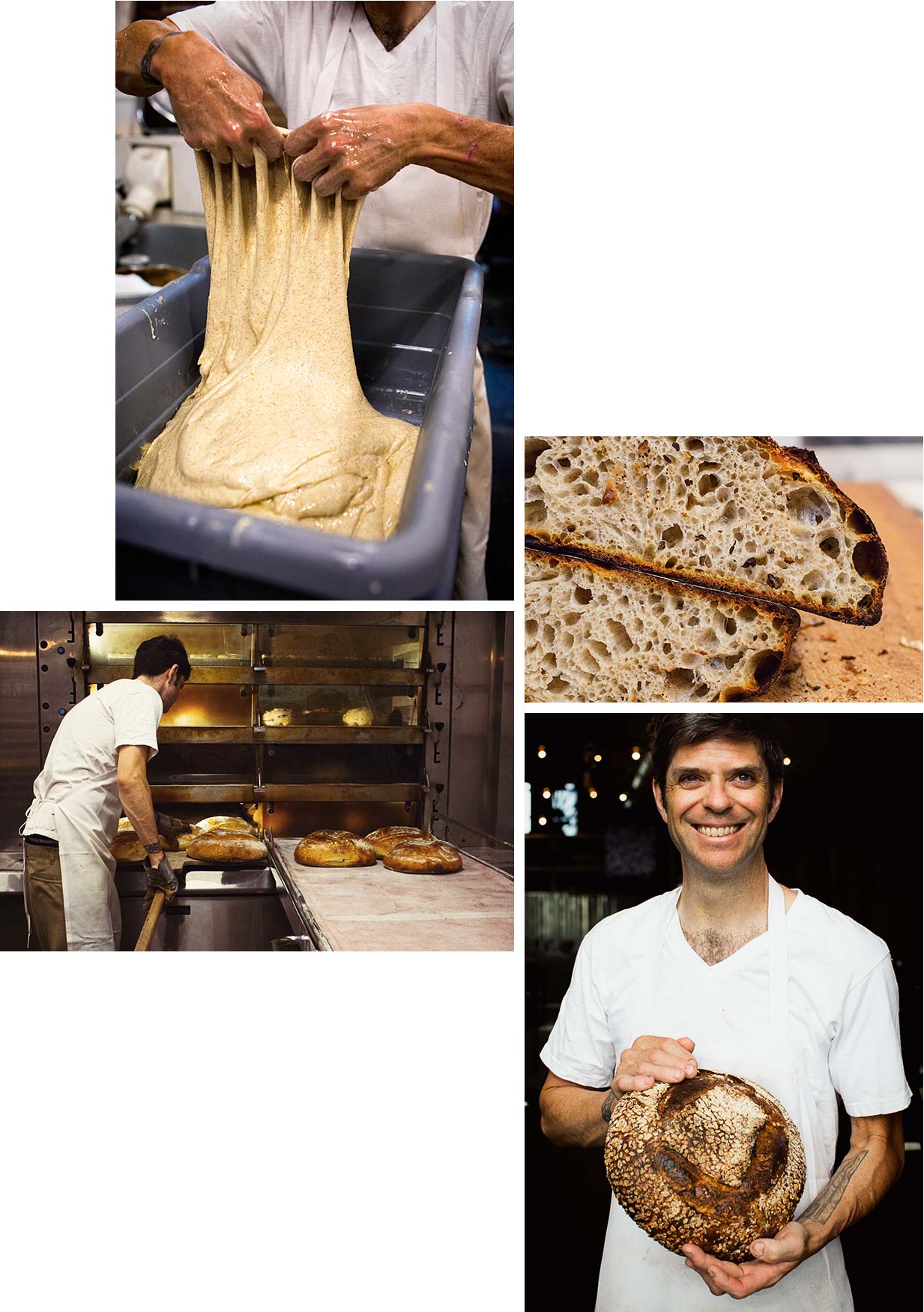 When Steve Scott and his wife Katherine opened Babettes in Denver, he was on a mission to serve the city bread and pastries that reflected his own style. He's known for his large country-style loaves, baked well beyond golden brown, with a thick crust that yields to a delicate, almost custard like interior.
He serves his community out of a small retail space that has become a destination for those who seek his magic. Scott is a perfectionist and pushes the limits of traditional techniques — maximum hydration and fermentation. Using King Arthur Flour gives him that assurance that he can get the results he wants day in and day out for his European-style hearth breads and delicious laminated pastries.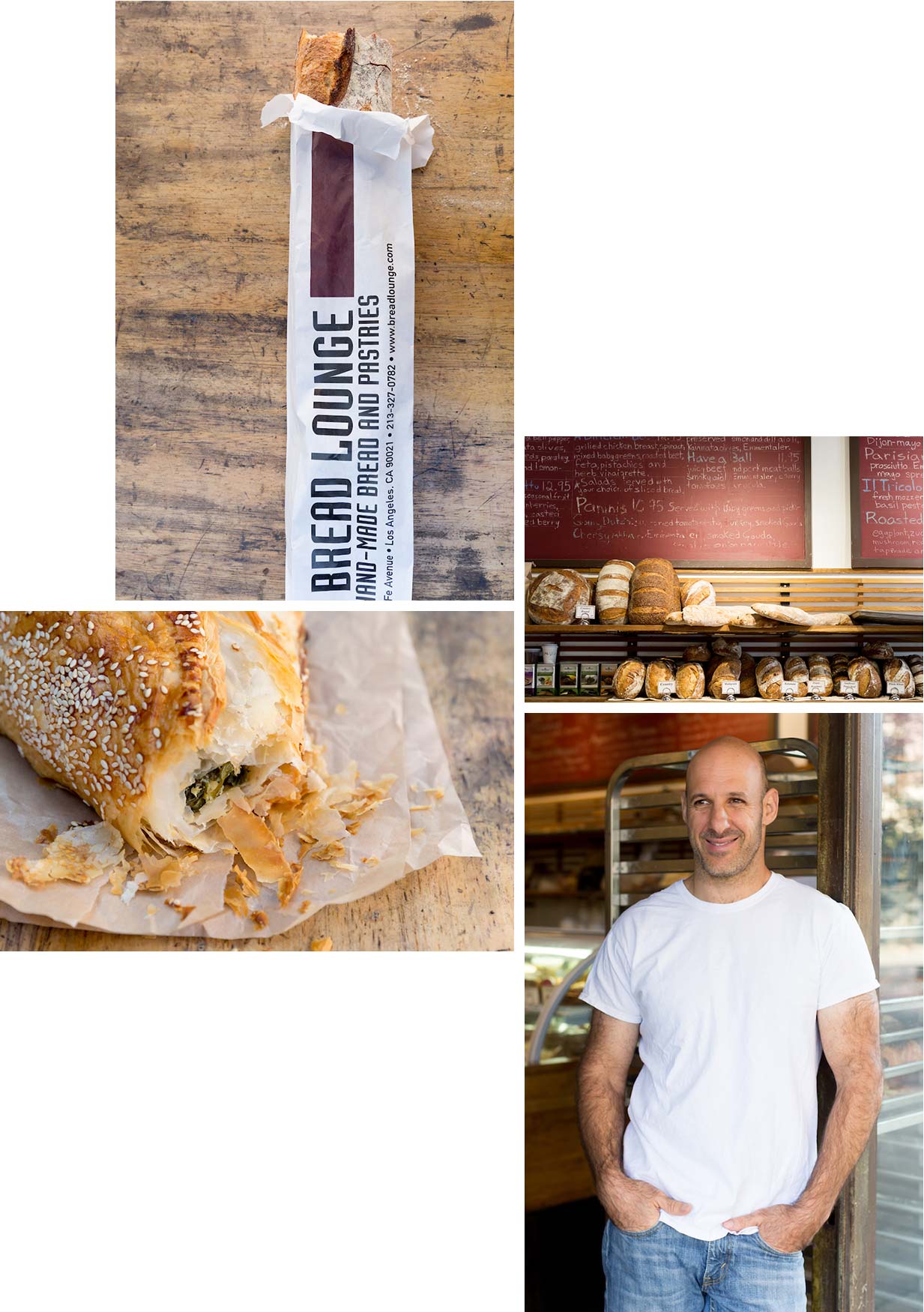 Downtown LA's Arts District continues to evolve into one of the city's hottest food destinations, and Bread Lounge has been there since the early days. Owner Ran Zimon is fanatical about quality and you will taste it in his rustic breads and pastries.
The lineup is reflective of a true baker: nothing too fancy, always delicious. The hand-shaped breads are baked to a crisp crust and rich golden color appealing to all of the senses. The chocolate rugelach is like none you have ever tasted; made from a yeasted dough instead of the traditional cookie-type dough, loaded with chocolate, it is truly unique and delicious!
Zimon started using King Arthur Flour when he first opened a small retail shop and stands by it today, having opened 17,000 sq. ft. commissary bakery. There are few things more rewarding than watching a small business grow as a result of dedication, product quality, and customer service.
King Arthur Flour's products are backed by a sales team with years of baking experience, so contact us to find out more about what makes our flours perfect for all your bakery's needs.
We see ourselves in every one of our customers: pros, experts, novices, and first-timers. That's why King Arthur Flour offers resources for every level of baker.
Need professional resources? If a five-pound bag of flour doesn't cut it, we offer a wide range of products for professional bakers and high-end resources, such as baker's formulas and classes for professionals.
Jump to Comments