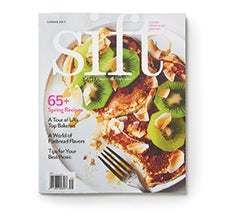 "As kids, if we weren't in the orchards gleaning or running wild, we were sitting on the beach pitting cherries, every inch of our sun-kissed, bug-bitten skin sticky with juice. We would carry our buckets full of cherries back to the kitchen of the old house to wait patiently as a cobbler or crisp was assembled: our reward for a hard day's effort."—Julia A. Reed, Sift magazine Spring 2017
What greater riches can there be than an abundance of beautiful red fruit, waiting to be transformed? Baking with cherries is the height of summer luxury.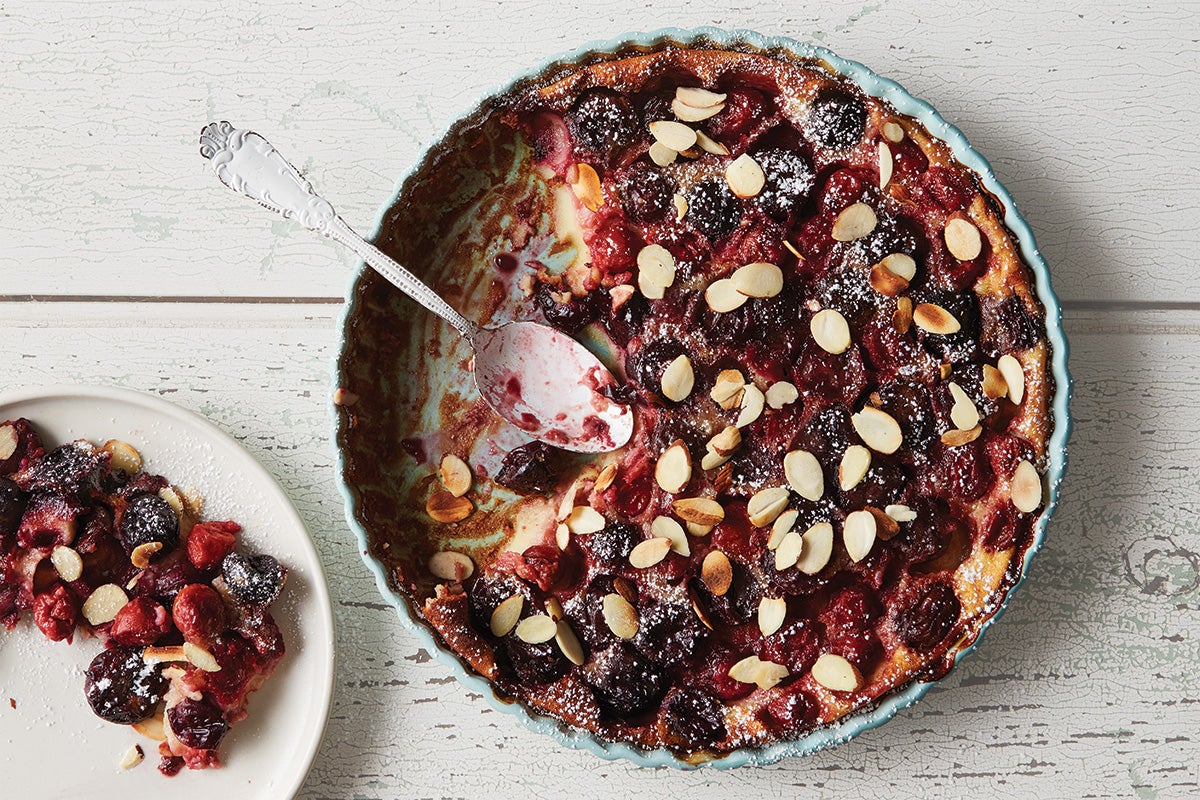 A beloved French dessert, part comfort food, part elegance, all easy. If you're feeling adventurous, try it with fresh berries, pitted Italian, prune plums, or sliced peaches. This time of year, we think baking with cherries is the right move.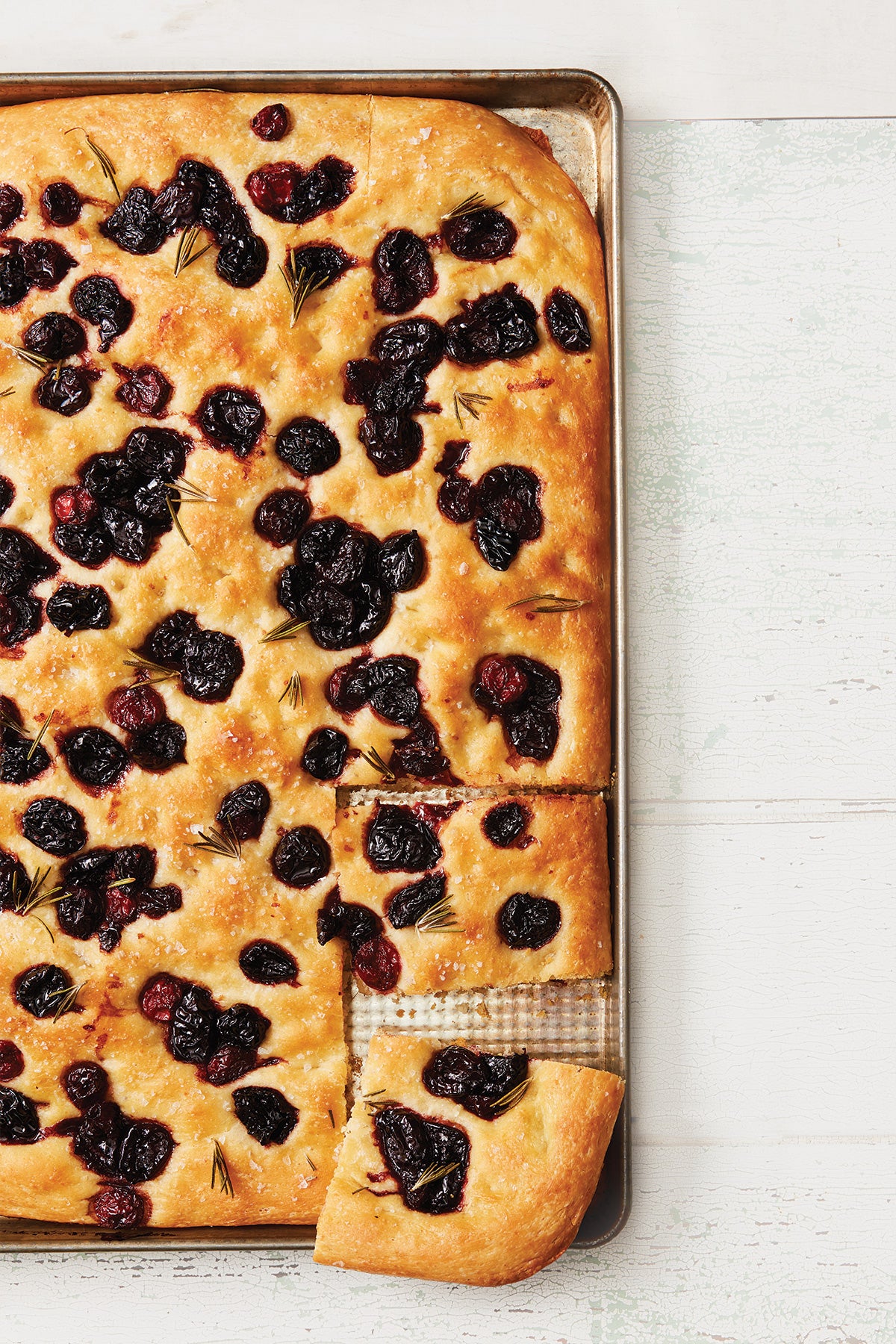 The dough is simplicity itself to put together. Fresh cherries take a quick turn in a skillet with rich balsamic vinegar, amping up the sweet/tart flavor. Put everything together with a grace note of sea salt and some fresh rosemary, and you have a stunning bread to bring to the table to pair with cocktails, cheese, or a crisp salad.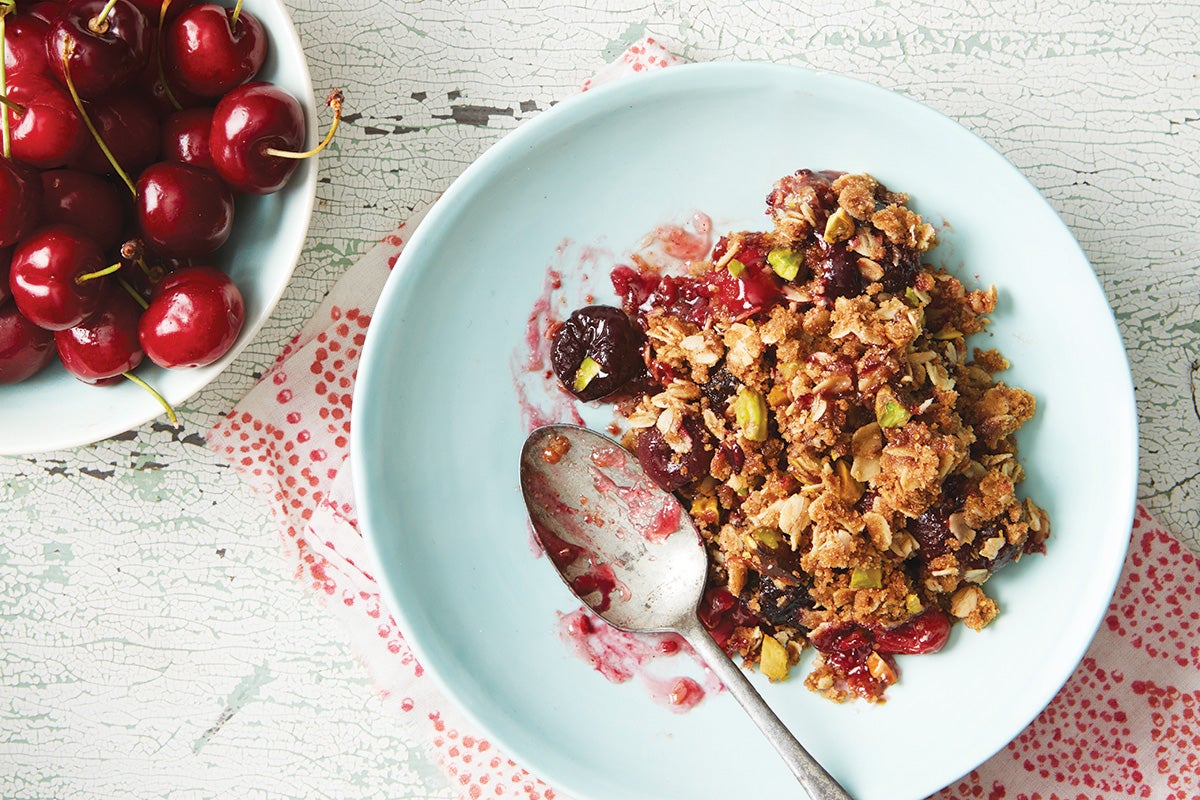 A simple summer delight, assembled quickly to enjoy at leisure. Beautiful, fresh cherries glisten under a crunchy, butterscotchy crisp topping. Reach for your favorite vanilla ice cream for a treat that makes memories.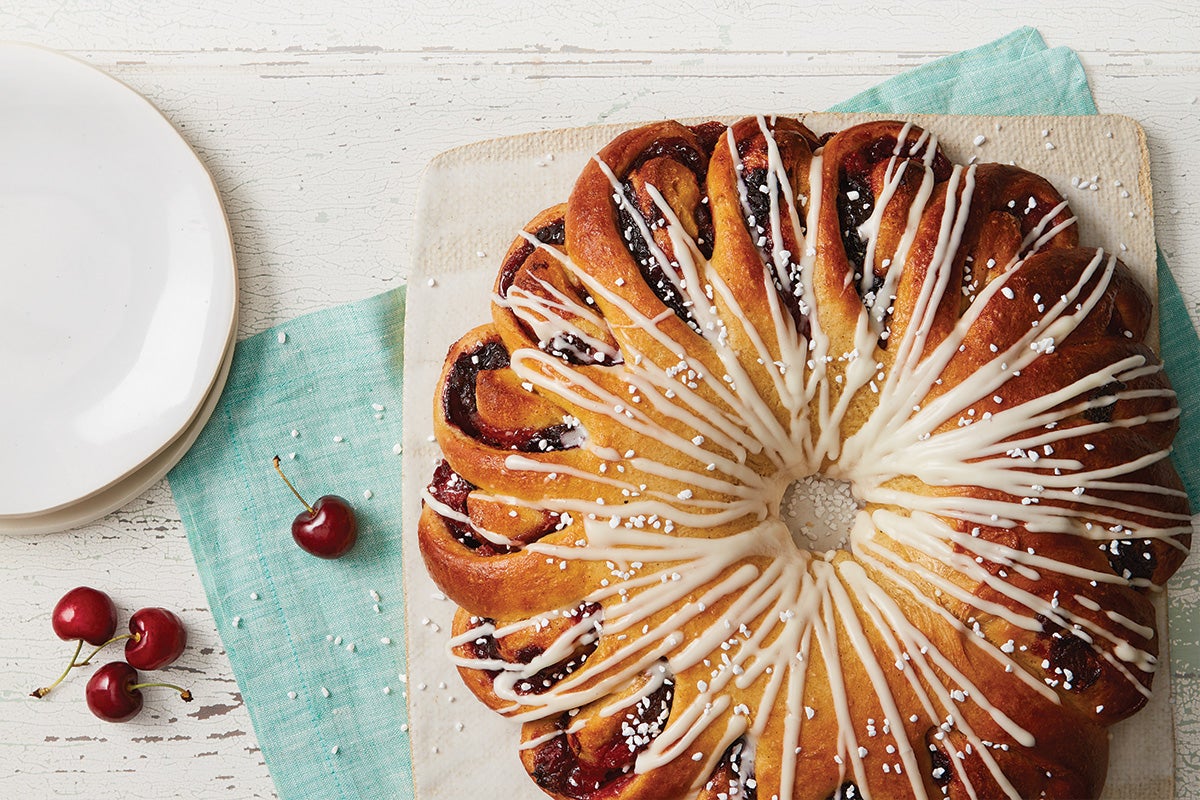 Baking with cherries is never more rewarding then when you combine tender sweet dough and wonderful fresh fruit. This beautiful bread makes the centerpiece to a meal, but the greater satisfaction comes with your first bite.
We've taken a cue from an old-fashioned soda fountain favorite to make this pie. Made with a crisp, buttery crust that shows off a smooth vanilla custard filling, studded with tart cherries. It's destined to become a family favorite.
The season is short; make the most of your chance to try baking with fresh cherries. We hope this collection of gorgeous recipes inspires you to make the most of this ruby-red fruit. Come join Sift magazine as we celebrate cherries' brief but beautiful time in our kitchens.
Jump to Comments