Gluten-free for fall, simplified
The key is Measure for Measure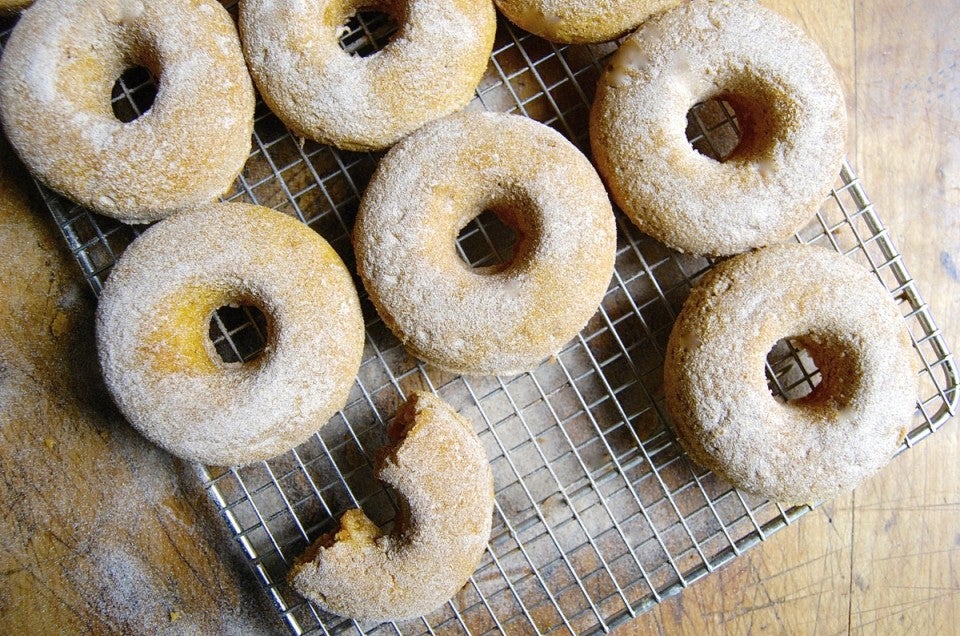 Have you tried our Measure for Measure Gluten-Free Flour yet?
If so, you already know what a valuable addition to your pantry it is. If not — you have to give Measure for Measure a try. It's your one-stop solution for taking your mom's pancake recipe, that family-favorite banana bread, or your secret recipe for chocolate chip cookies — and turning them from gluten-full to gluten-free, simply by swapping out the flour.
That's right: no adding an egg, figuring out xanthan gum, or increasing/decreasing liquid. Simply swap Measure for Measure 1:1 for all-purpose or whole wheat flour, and proceed with your recipe as written. (Except yeast recipes; this new flour isn't suitable for yeast bread and rolls. If you're looking for gluten-free yeast recipes, we have a great selection on our site.)
Let me show you the yummy fall treats I've been making with Measure for Measure lately —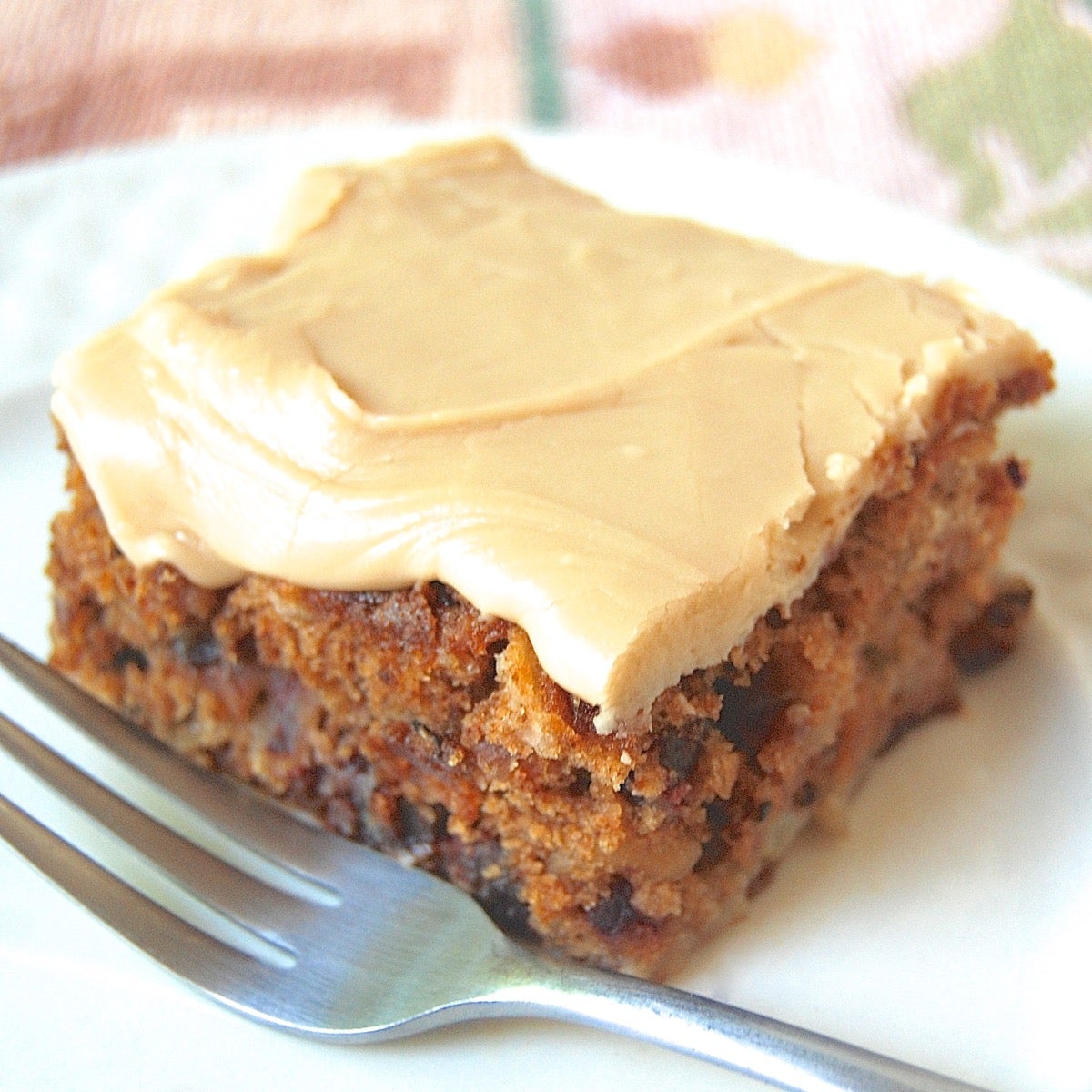 This is the No. 1 apple recipe on our site. Filled with chopped fresh apples, nuts, raisins (or dried cranberries), and plenty of autumn spices, it's the perfect base for its caramel-fudge frosting.
To tell the truth, this is a picture of our standard Old-Fashioned Apple Cake, not the Measure for Measure version; my husband whisked the Measure for Measure cake off to his fellow Audubon volunteers before I had the chance to photograph it! But from all reports, it was very well received — and no one could tell it was gluten-free.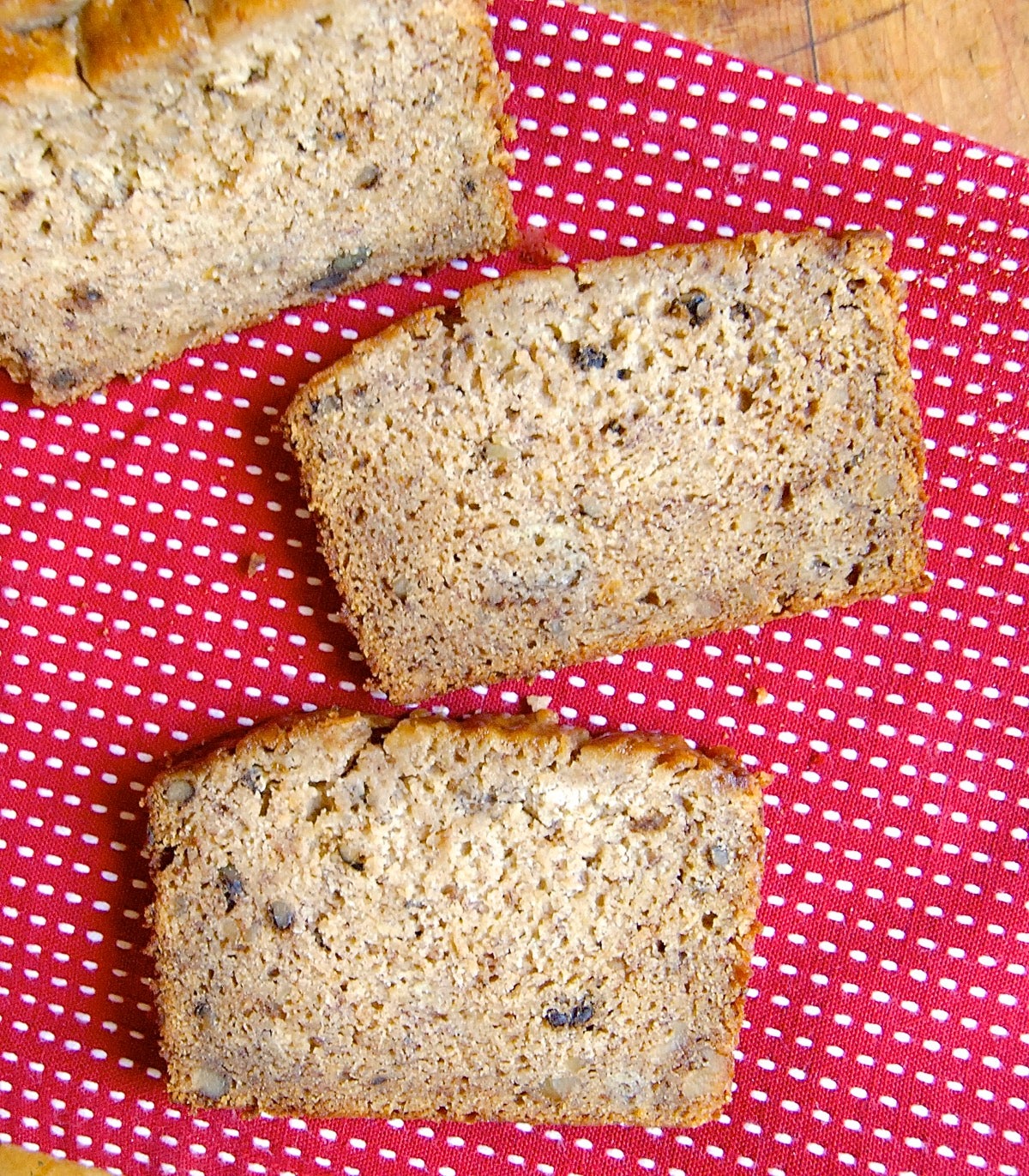 This doesn't look like gluten-free bread, does it? Banana bread is the most searched for bread recipe online, and our classic version features vanilla and cinnamon, honey and nuts, and a secret ingredient for added flavor and moistness: jam or marmalade.
The other secret ingredient? Measure for Measure flour. Make this bread for the bake sale; I guarantee it'll be snatched up immediately.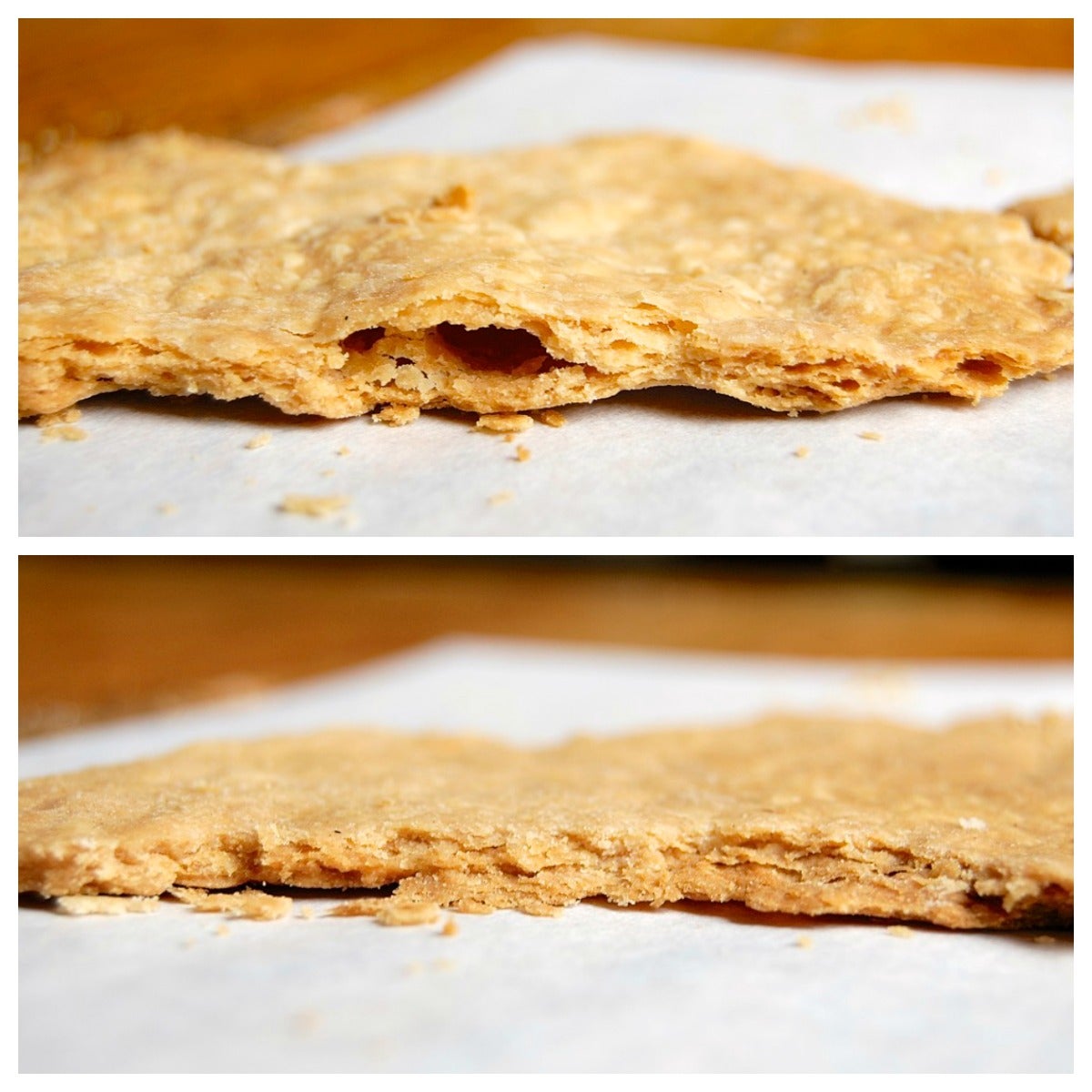 Now, here's one place where Measure for Measure flour does produce a different result: in pie crust. At the top, standard pie crust. Below, pie crust made with Measure for Measure. The crusts are equally tender, nicely crisp, and both brown well. The standard crust will have larger flakes, though; while the Measure for Measure crust is more of a "short" crust, with finer texture.
Would I make my favorite custard pie in either crust, though? You bet.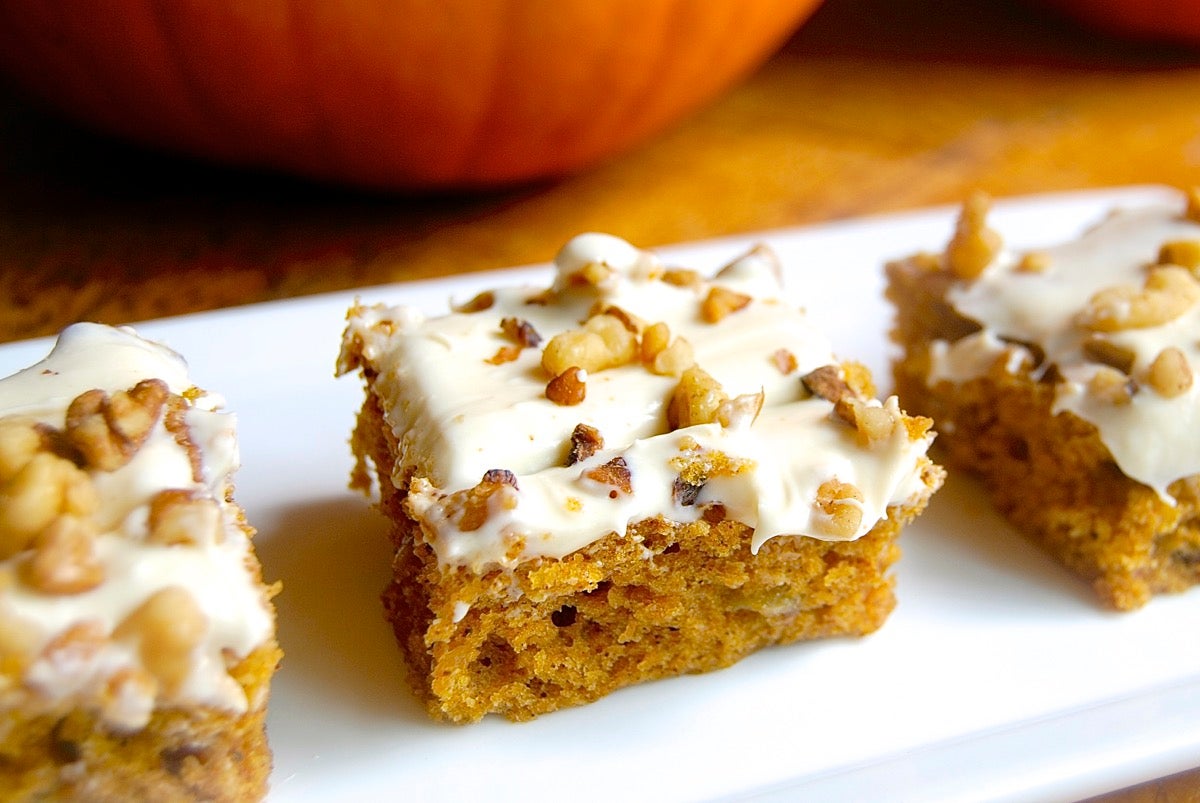 Had you at the cream cheese frosting, right? These moist bars, with their rich frosting and a topping of toasted walnuts, are quintessential autumn.
Make a half-sheet pan (18" x 13") batch, cut in squares, and bring to the tailgate. When someone says they're eating gluten-free, smile and hand them a pumpkin cake bar.
Chillier mornings bring out the baker in you, don't they? When you're gearing up for a Saturday at the soccer field or doing yard work, waffles get things off to a great start.
These whole wheat waffles offer the nutrition of whole grains. As does the Measure for Measure version, since Measure for Measure is made from — surprise! — gluten-free whole grains.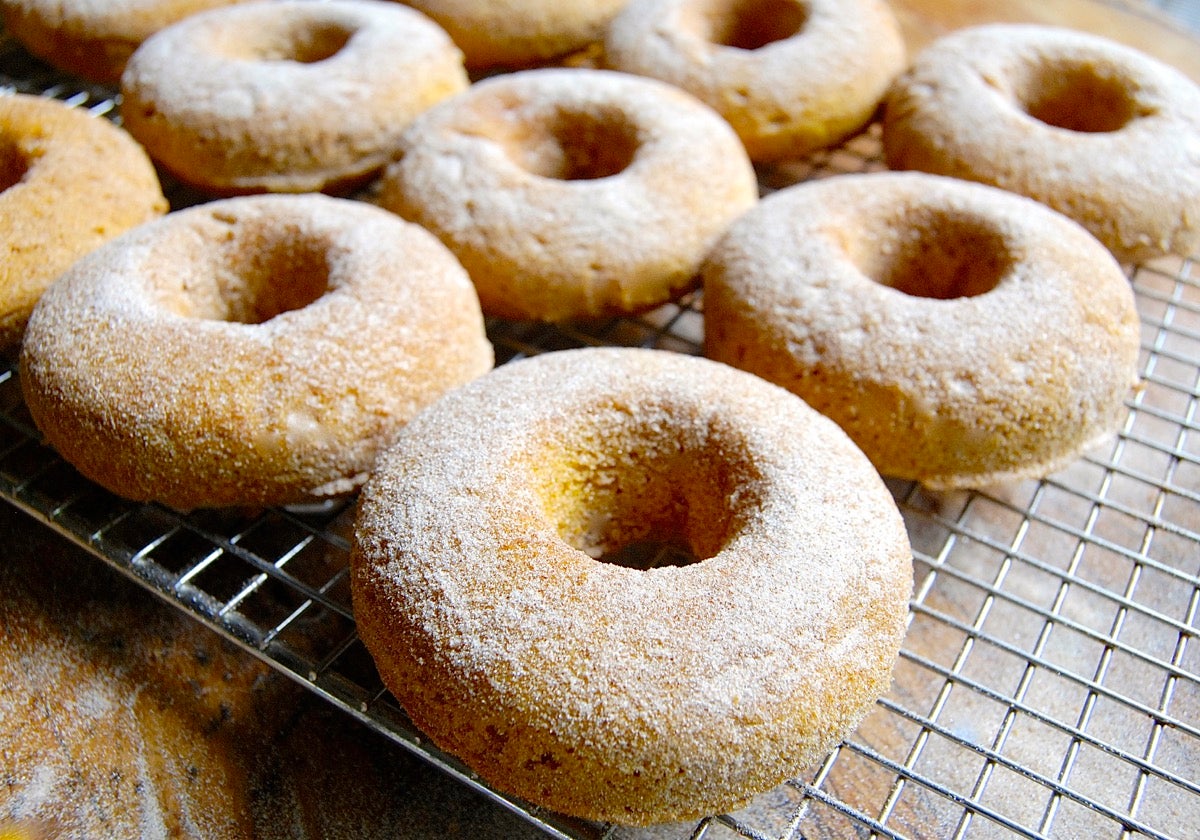 "Baked, not fried" — that's the mantra that distinguishes our favorite fall doughnuts. Spoon the batter into a couple of doughnut pans, bake (less than 20 minutes), shake in a bag of cinnamon sugar to coat, and enjoy.
Eating and baking gluten-free doesn't have to be a hassle. You don't need all kinds of special ingredients; you don't have to seek out and test gluten-free recipes.
All you need is the single ingredient that ensures successful gluten-free baking, from apple pie to zucchini bread: King Arthur Measure for Measure Flour.
Jump to Comments