Rhubarb compote
10 ways to use a tart summer spread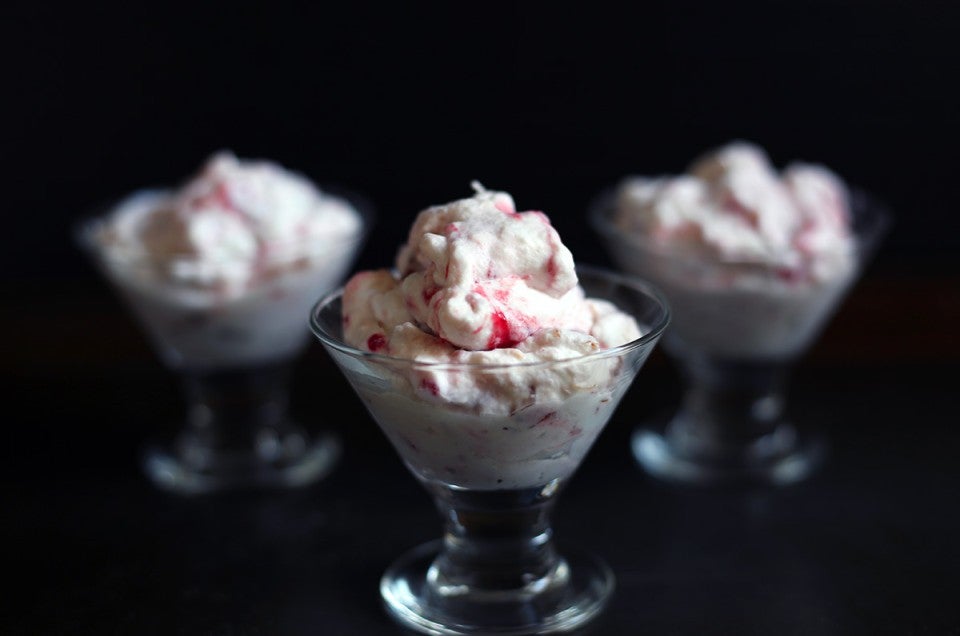 Rhubarb shows up just in time every year. Sweet, juicy, early summer fruit is starting to appear – strawberries and stone fruit and cherries – and we need something to temper all that sugary goodness.
Traditionally, rhubarb is relegated to sharing the spotlight with strawberries in pies, tarts, and crisps. But if you haven't experimented more with rhubarb in the kitchen, you're missing out!
Tart and assertive, rhubarb's strong flavor is ideal in sweeter desserts. It's bold enough to cut through sugar, so it can hold its own in jams, syrups, and sauces. For anyone looking to get a taste of rhubarb, I recommend turning it into a simple compote, which you can then spin into myriad desserts and snacks.
With just two ingredients, rhubarb compote is excellent to keep on hand. It's versatile, flavorful, and can transform a bowl of yogurt or a slice of toast into something memorable.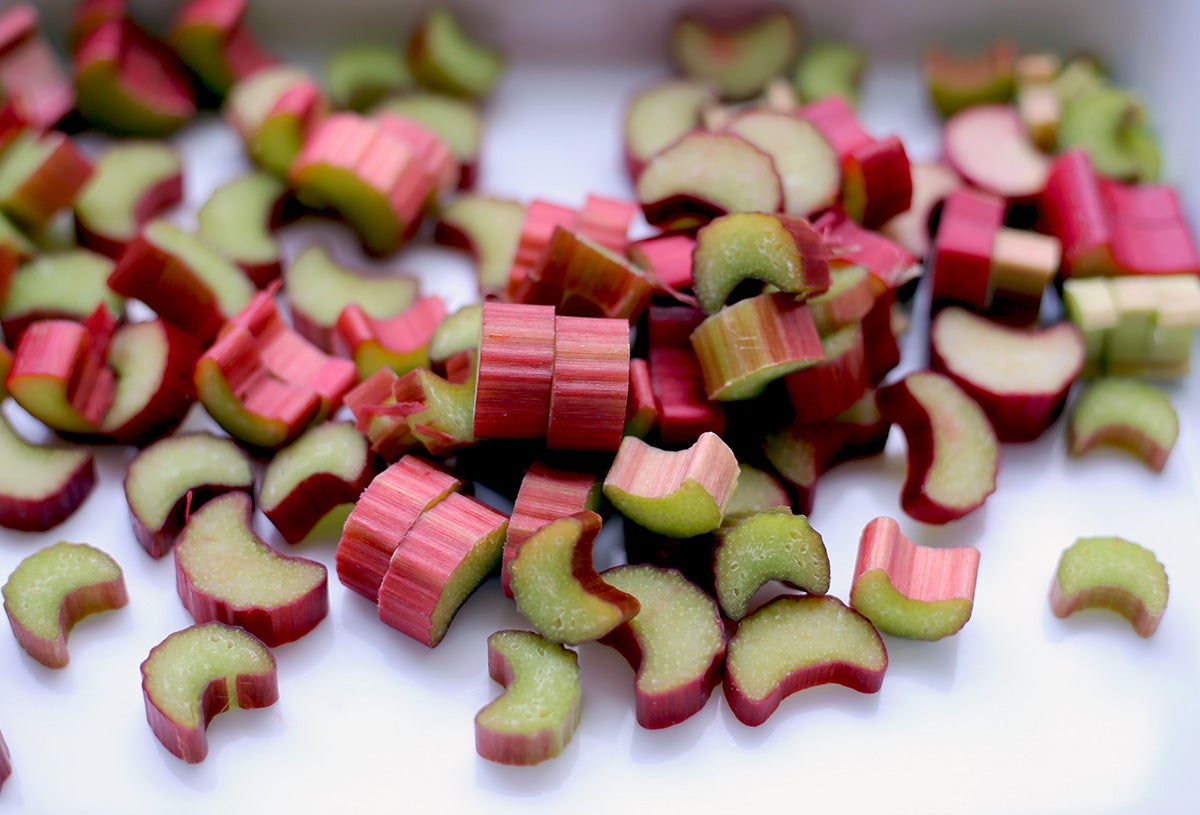 Here's how to make it:
Procure some rhubarb! Buy as much as you can possibly carry. Just kidding. (Sort of.)
Preheat the oven to 350°F.
Slice the rhubarb in 1/2" slices.
Measure out how much rhubarb you have: For every cup of chopped rhubarb, add 2/3 cup of sugar. Note: You can dial down the sugar, but it will get more tart and sour as you do. Adjust to your own taste!
Toss the rhubarb with the sugar in a shallow baking dish or pie pan.
Bake for about 60 to 70 minutes, stirring every 20 minutes or so. The rhubarb will soften and bubble.
Remove from the oven and let cool. You can "mash" the compote with a spoon if you prefer a smoother consistency, or leave it as is. For a very smooth, jam-like texture, process the compote briefly in a blender or food processor.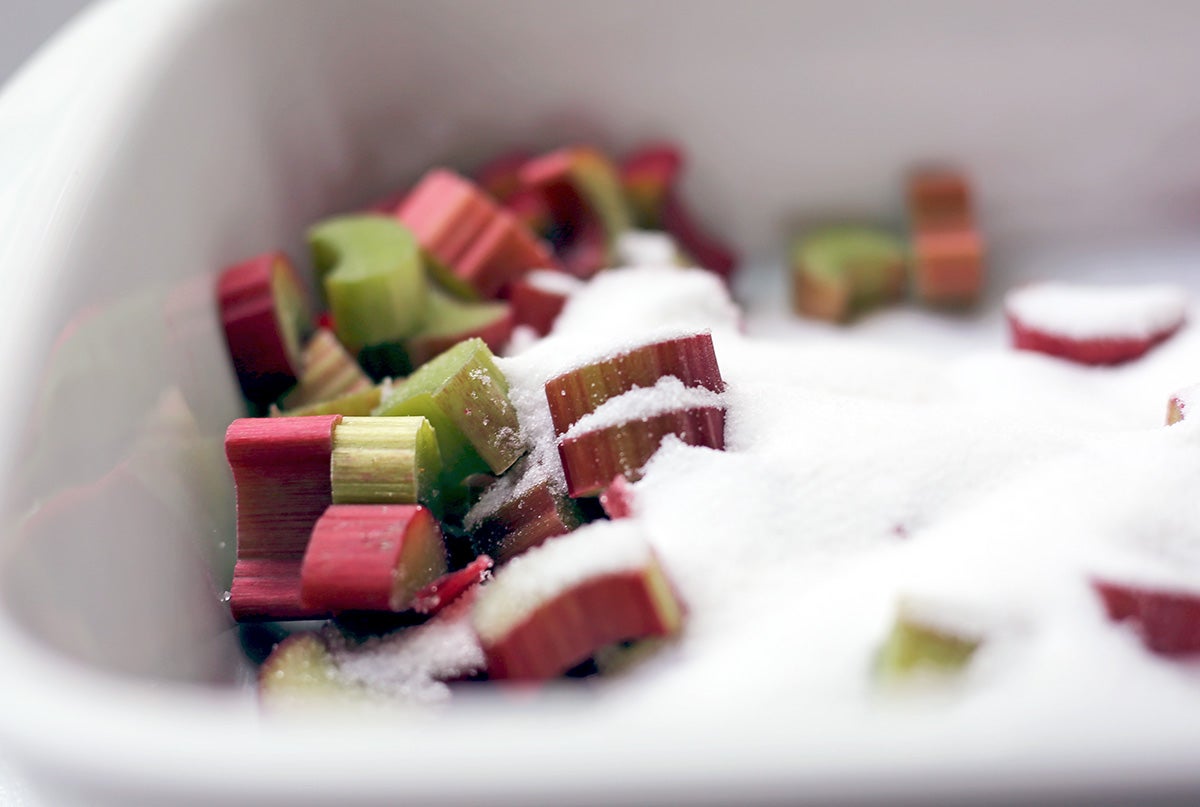 Now you're the happy owner of sweet, ruby-red rhubarb compote! How should you put it to use? Here are our best-loved suggestions.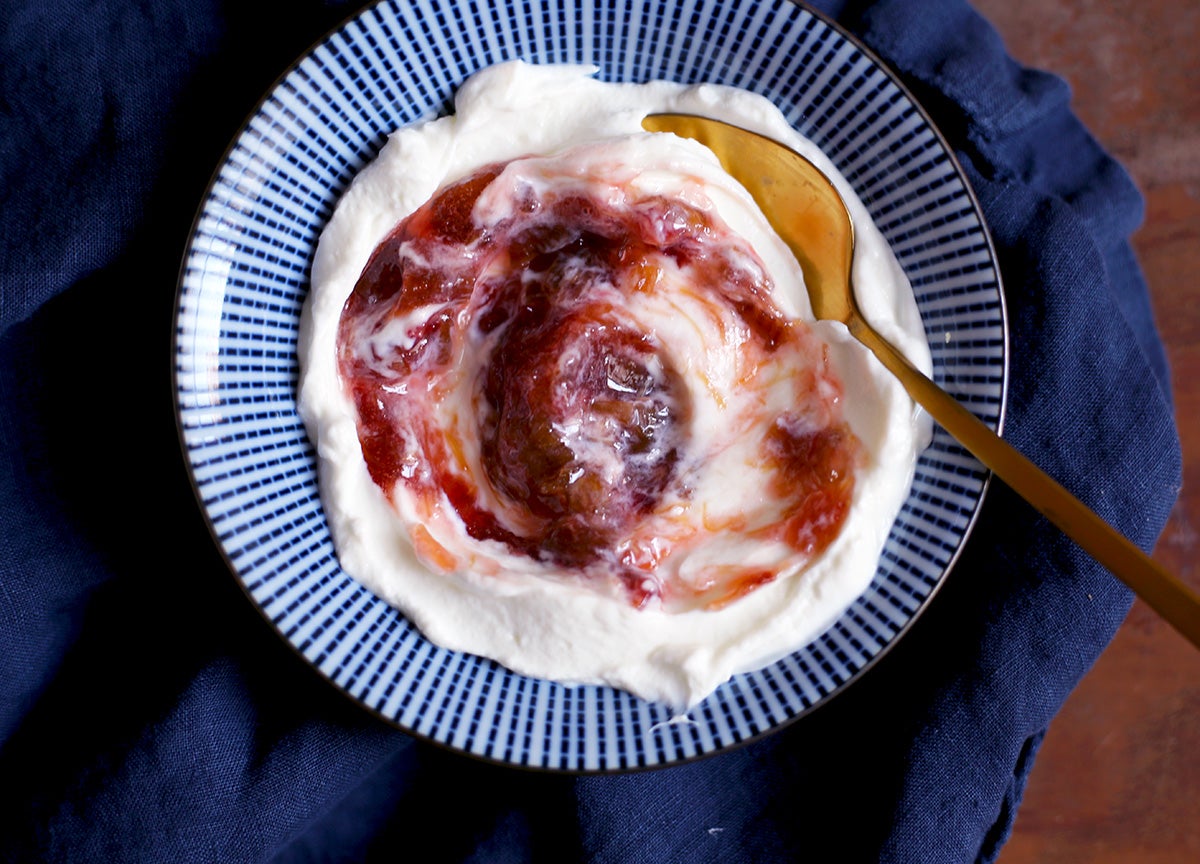 1. Swirl it into a bowl of yogurt for a breakfast that will make you want to get out of bed in the morning.
2. Top a large meringue with sweetened whipped cream, rhubarb compote, and chopped toasted pistachios for a pretty finale to a summer dinner party.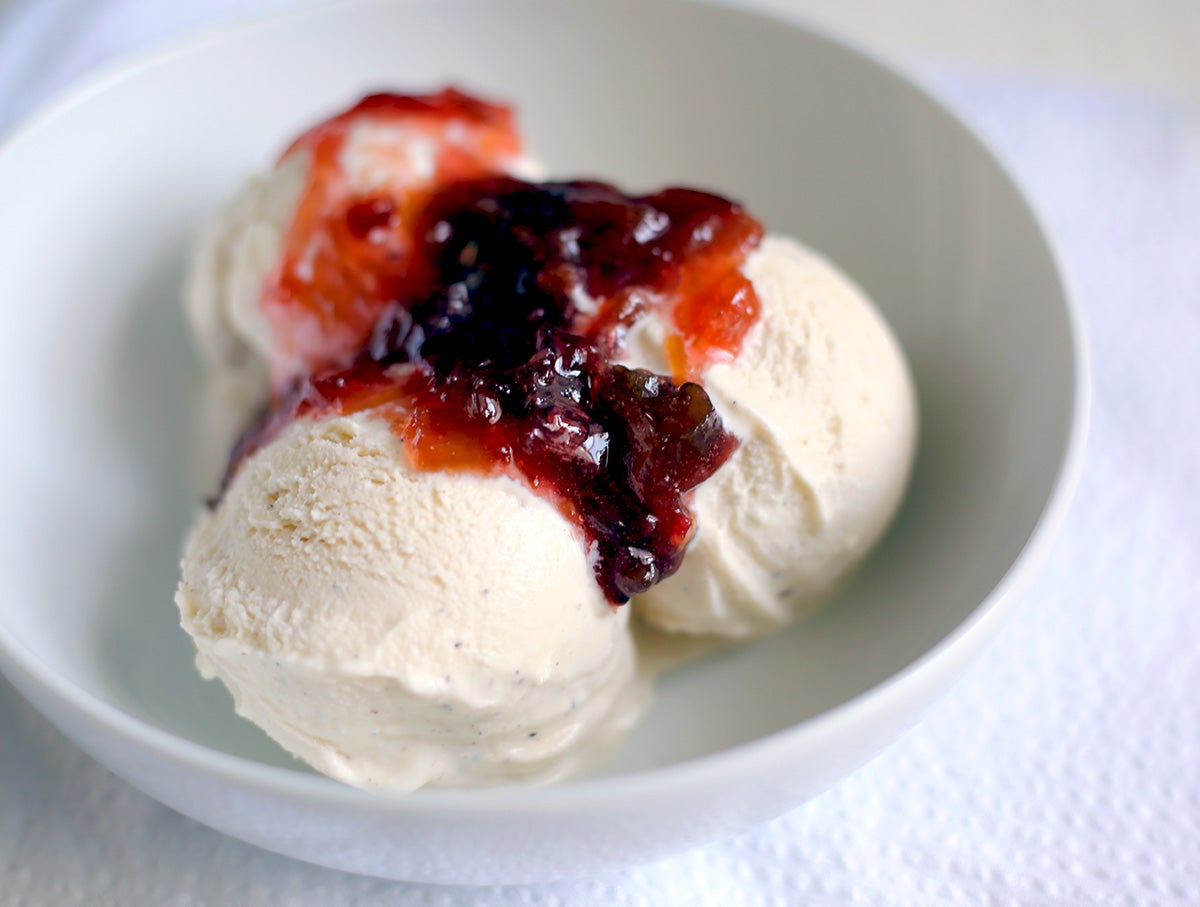 3. Spoon warm rhubarb compote over a scoop of vanilla ice cream.
4. Finish off a bowl of oatmeal with a dollop of rhubarb compote.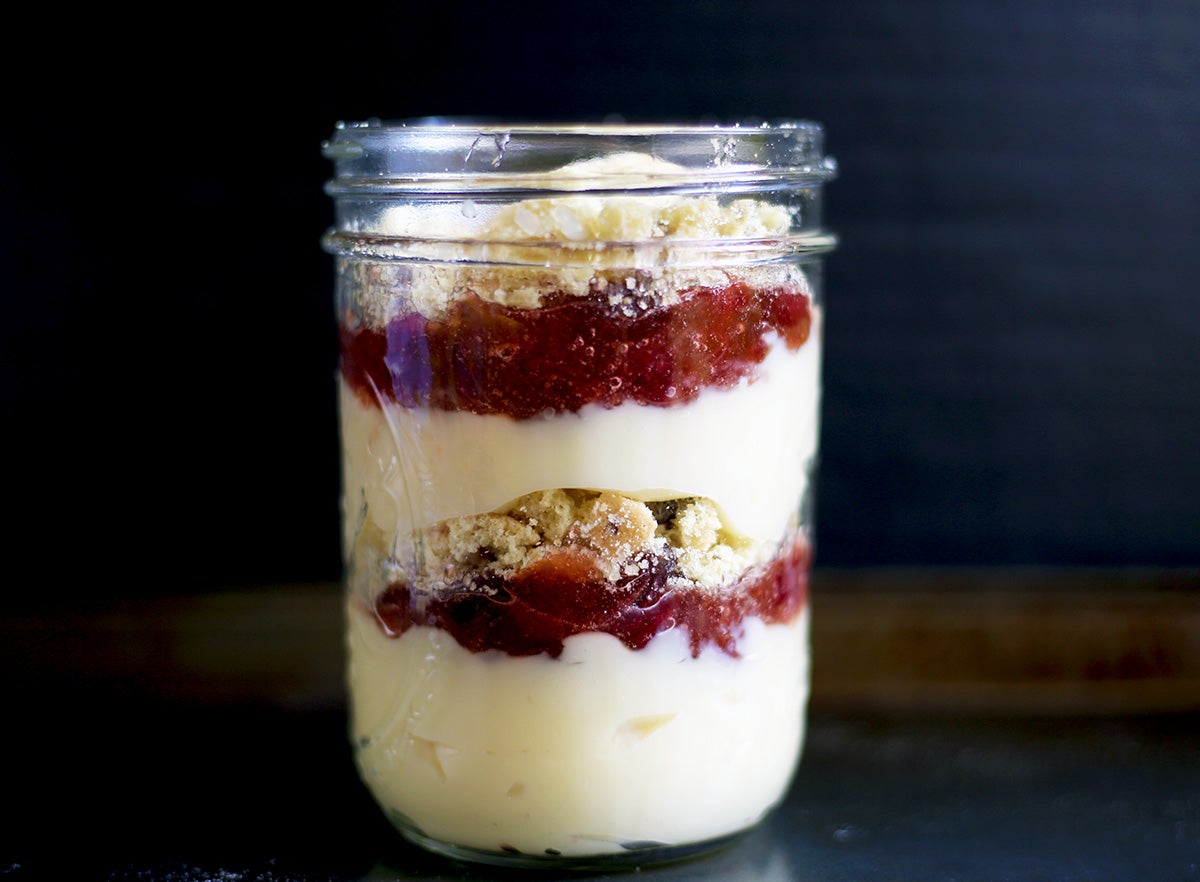 5. Layer it with pastry cream (try our mix for a make-ahead shortcut!) or custard and crushed almond cookies for a sophisticated but quick dessert parfait.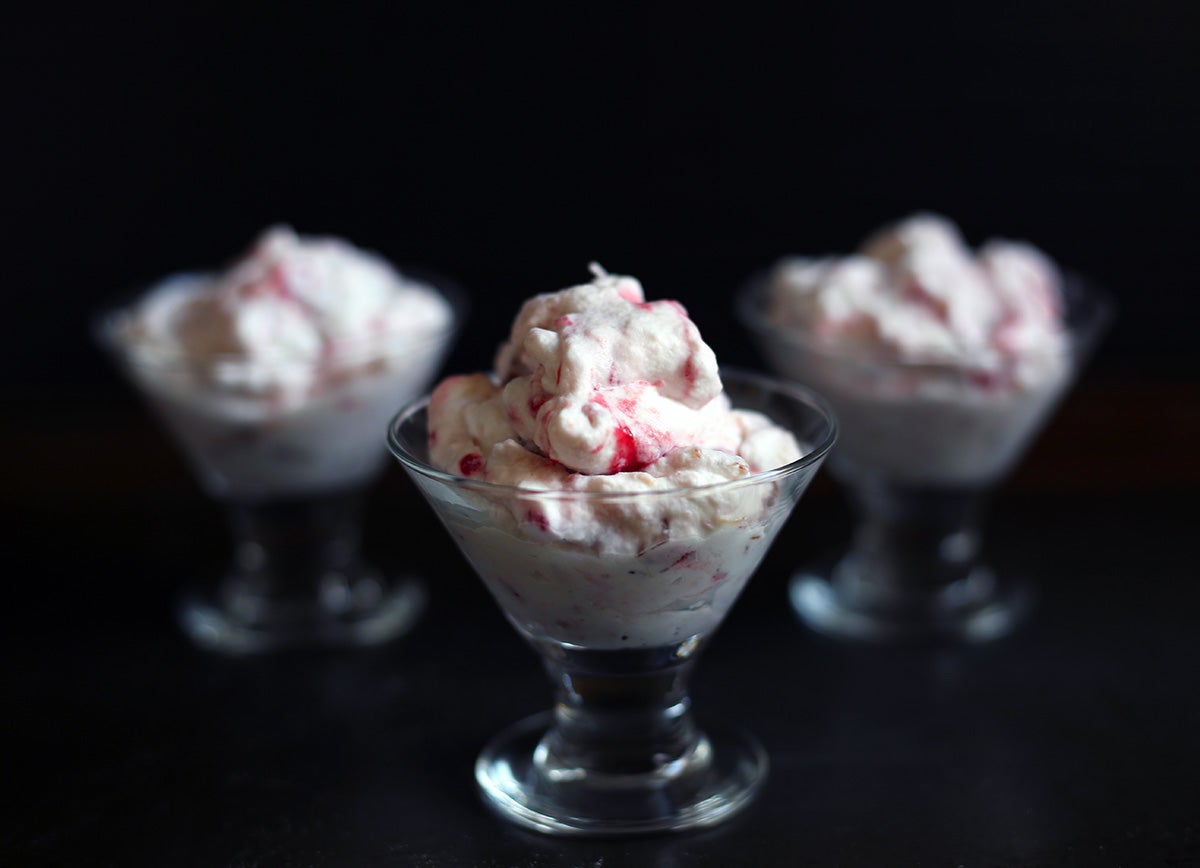 6. Fold chilled rhubarb compote into whipped cream for a fast rhubarb fool.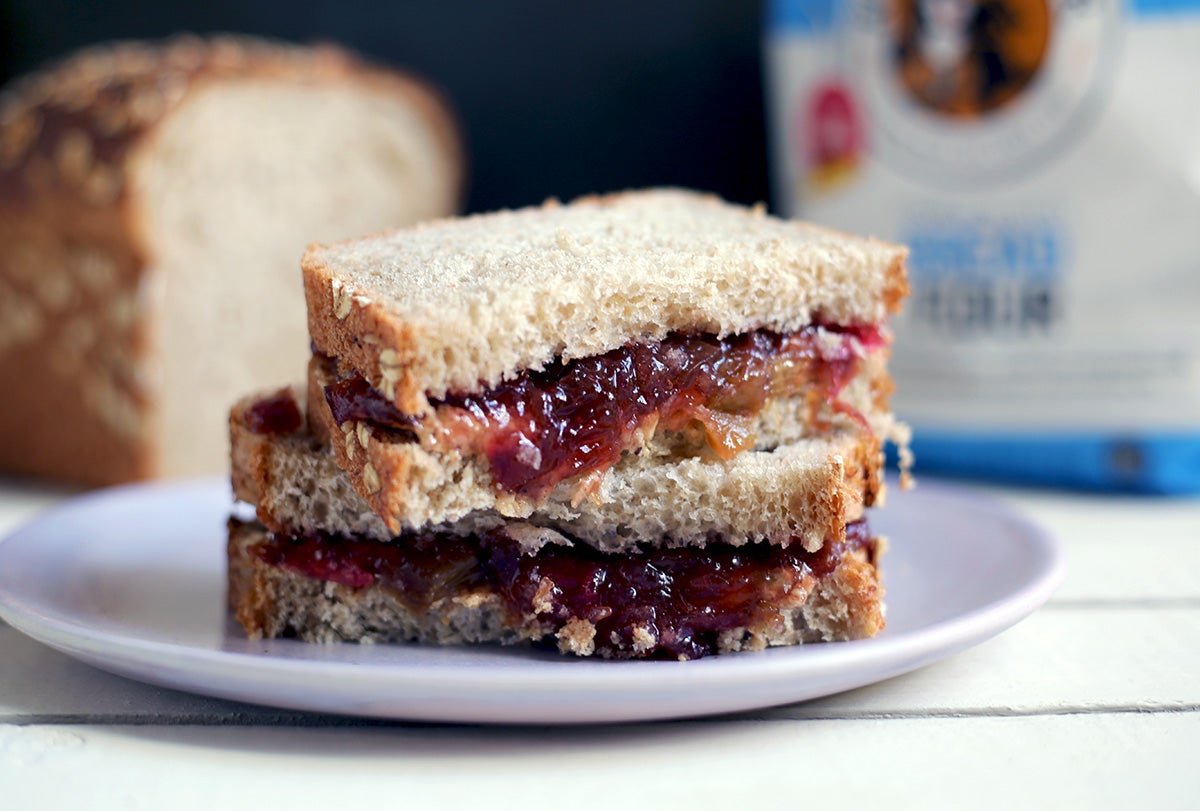 7. Take your PB&J up a notch: Spread rhubarb compote on one slice of bread and crunchy peanut butter on the other, then sandwich.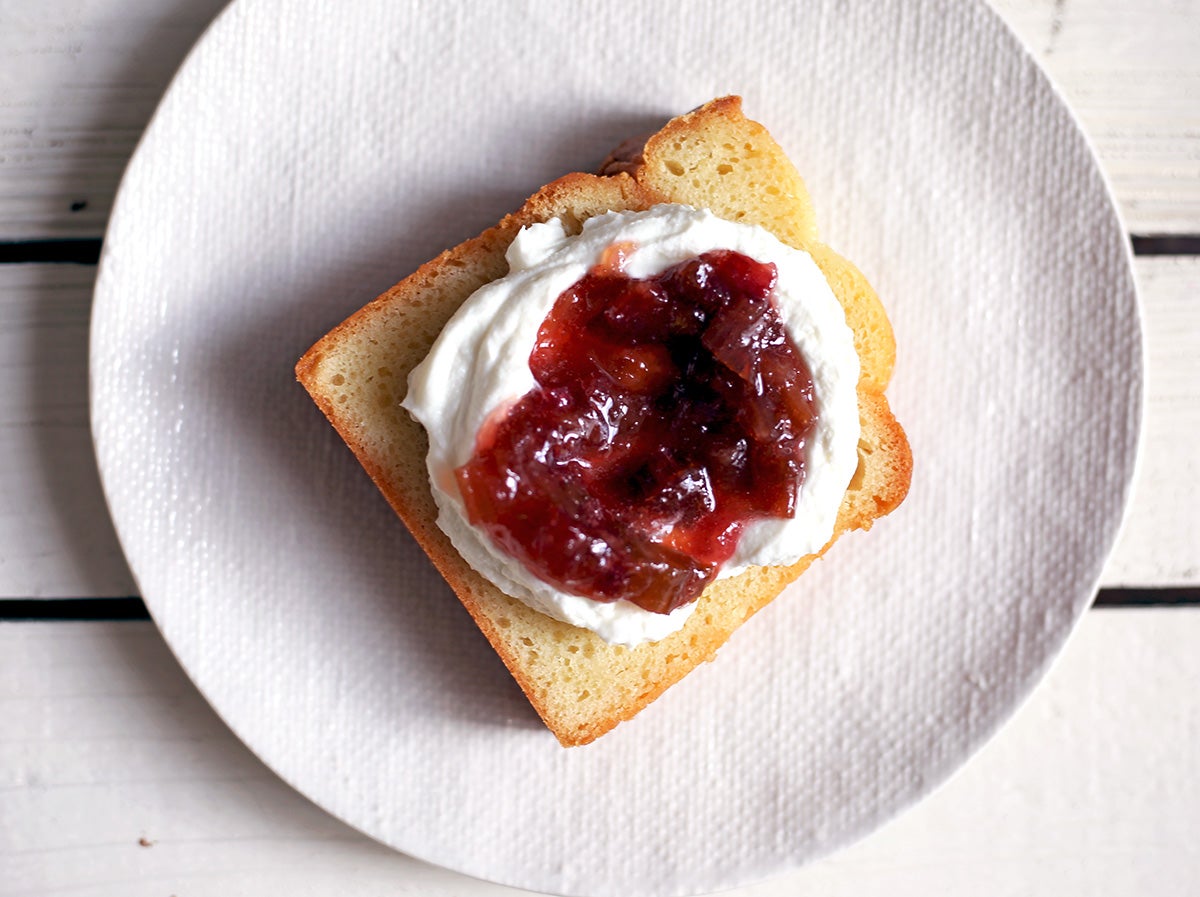 8. Top pound cake with warm rhubarb compote and sweetened mascarpone.
9. Stir a spoonful of puréed rhubarb compote into a glass of cold sparkling water, drop in a few fresh raspberries, and top with a slice of lime for a refreshing summer drink. To make it an adult beverage, swap the sparkling water for Champagne.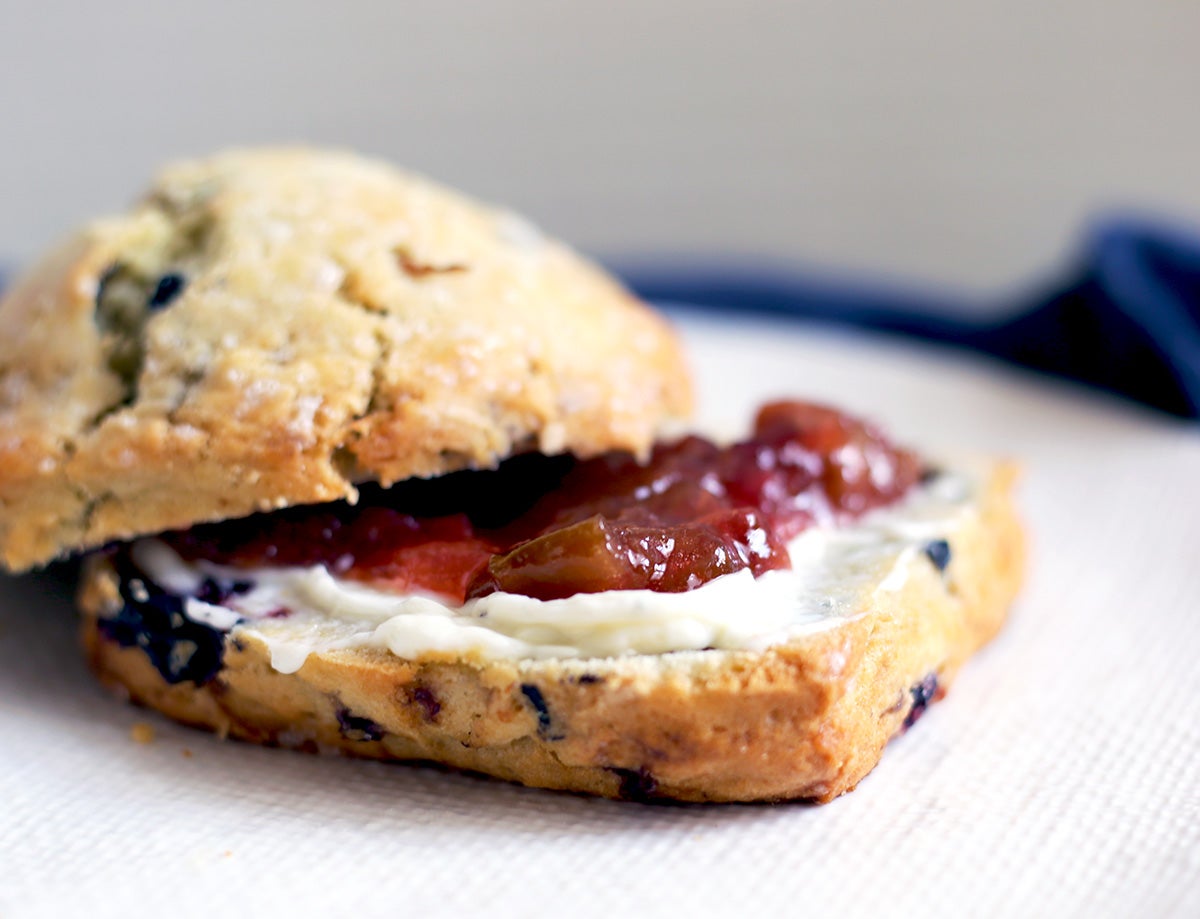 10. Split open a scone, toast it, and spread it with butter and rhubarb compote.
How will you put your rhubarb compote to use? Tell us in the comments!
Jump to Comments