Holiday sweet breads from Sift
Pretty delicious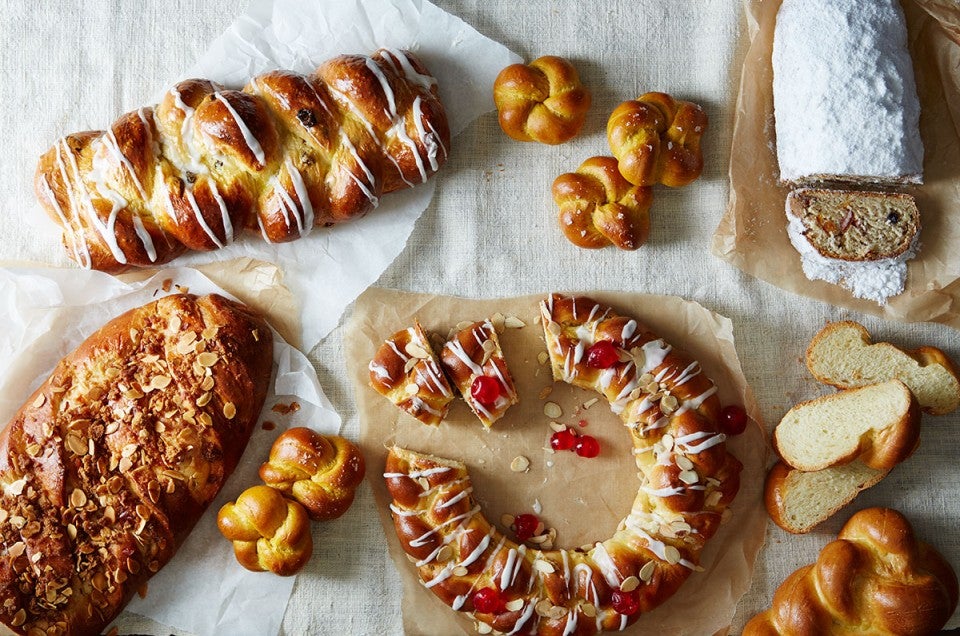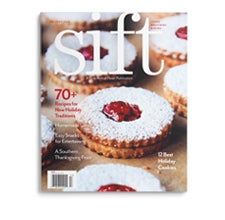 Sift magazine's holiday issue showcases all kinds of festive baking, food gifts, and inspiration. We'd like to share our Bread Board feature with you here.
Sometimes the best gift for everyone during the holidays is a little bit of time to sit and connect over a special, home-baked treat. To celebrate the season, we at Sift have toured the world for a collection of festive holiday sweet breads. Take a moment, put down the list, and bake an opportunity for those wonderful moments: a fresh, delicious treat, coffee, and conversation.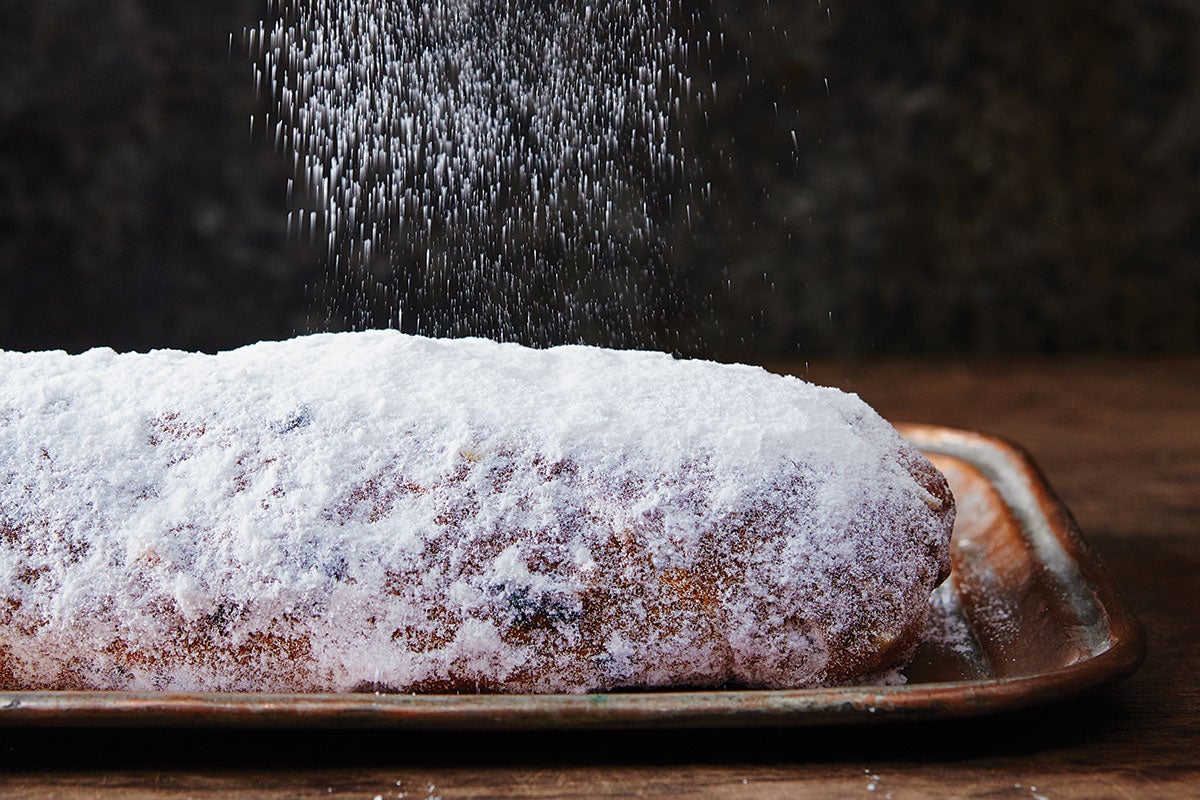 Stollen
This beautiful, snowy-topped bread was a fixture at our house at holiday time. If you remember this fruit-and-nut studded loaf from travels to Germany and want to recreate it, try our Christmas Stollen.  If you're intrigued, but have never ventured into this kind of bread before, try Our Easiest Stollen. Whichever you choose, you'll have a memorable treat in store.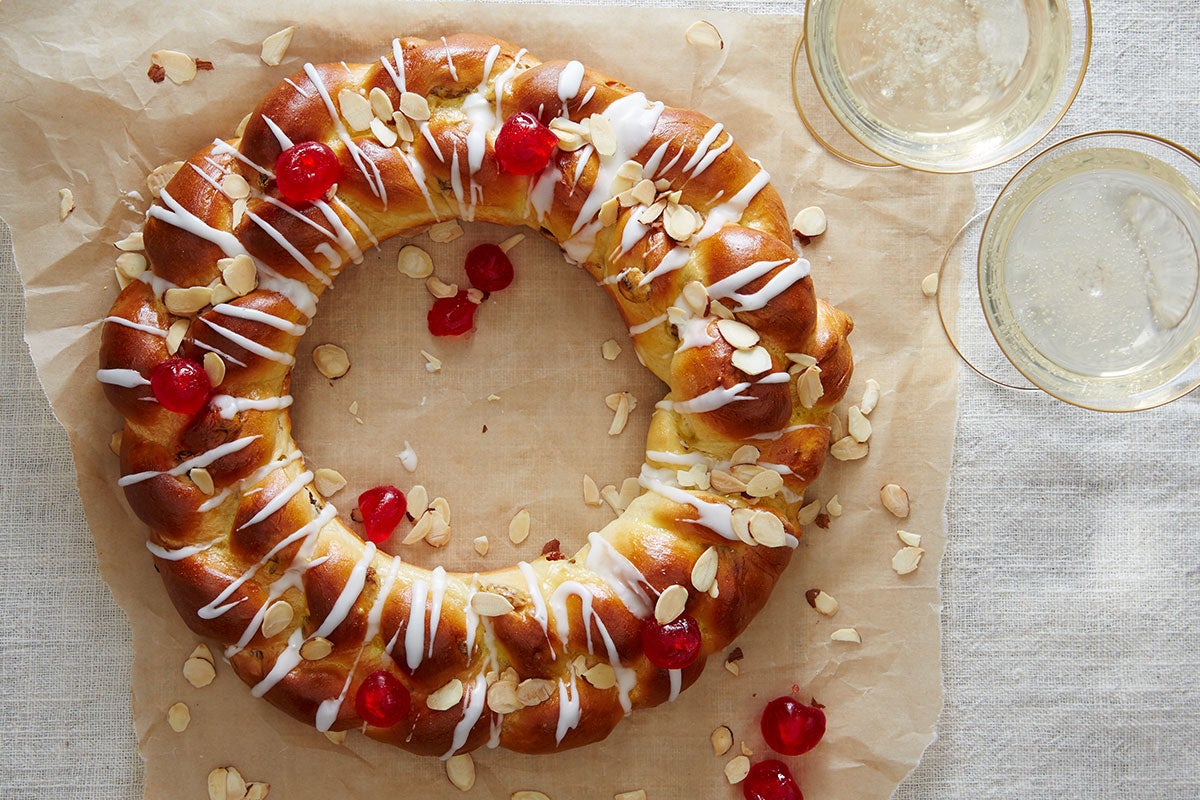 A European native, Hefekranz is enjoyed in a large area from southern Germany to northern Italy, including Switzerland and Austria. This tender, slightly lemon-scented braid is typically studded with golden raisins and decorated with almonds, glaze, and candied fruit.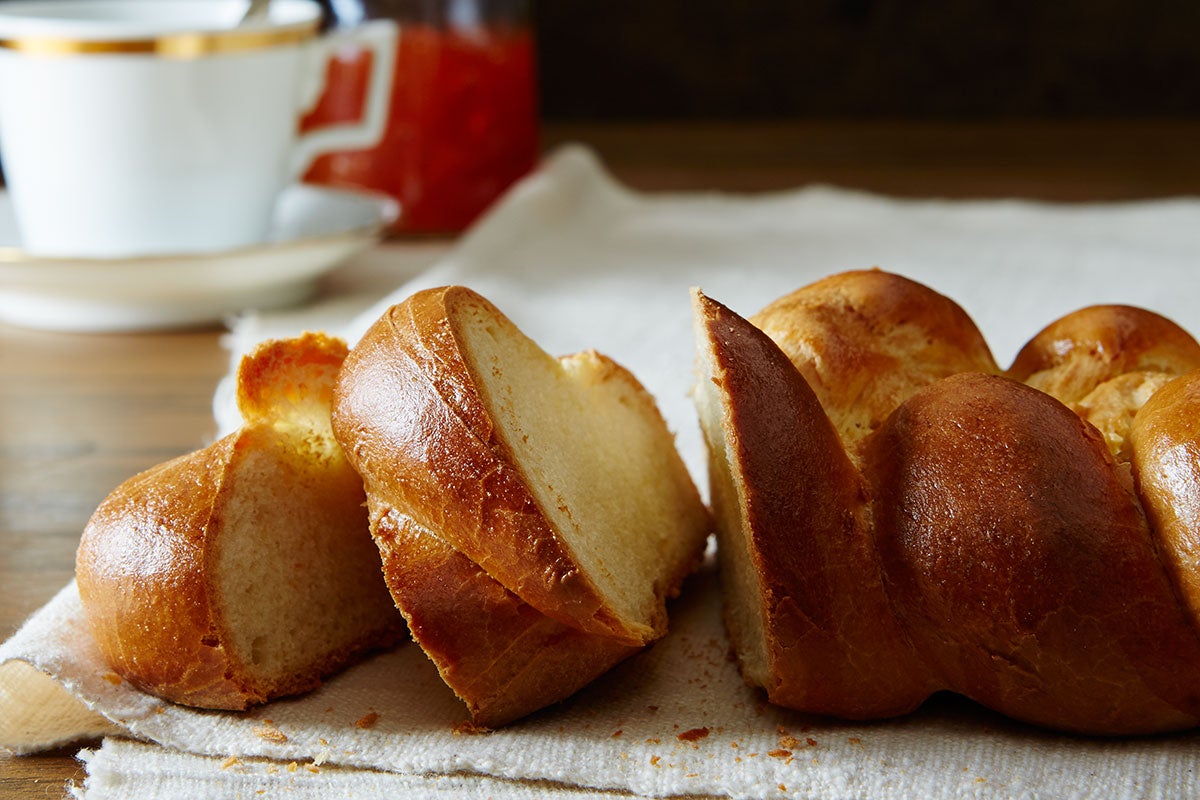 From Sweden let's cross the Baltic Sea and head inland, to the mountains of Switzerland, to discover their simpler, but satisfying enriched braid. A toasted slice with raspberry jam is just the thing to elevate any breakfast to the realm of extra-special.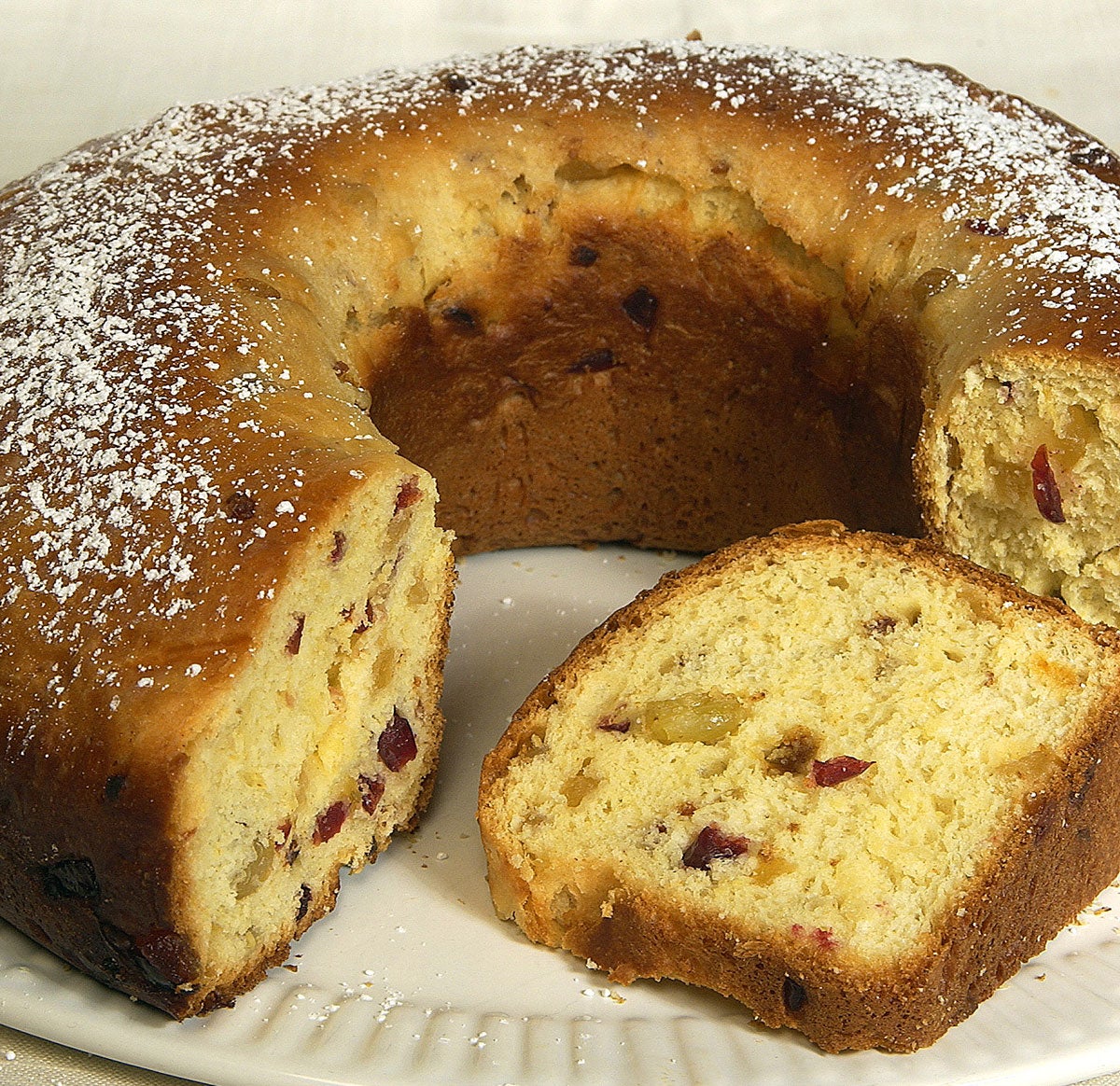 It's a brief, but scenic trip over the Alps to Italy, specifically to Milan, whence comes this beloved bread. Traditionally it towers high, with a majestic crown-shaped top. A well-made panettone begins with a biga, an overnight starter that ensures that high rise and a moist, delicious, fruit-studded loaf. Baking your own means choosing the fruits you love most; our version also gives you the option of a more even bake, by using a tube pan.

Back on American soil, we'd like to share a couple of breads that are reflective of what we do best: take traditional flavors and find new ways to fall in love with them. Sweet Cheese Coffee Bread captures the flavor and fun of a cheese Danish, in a lot less time and for a lot more people.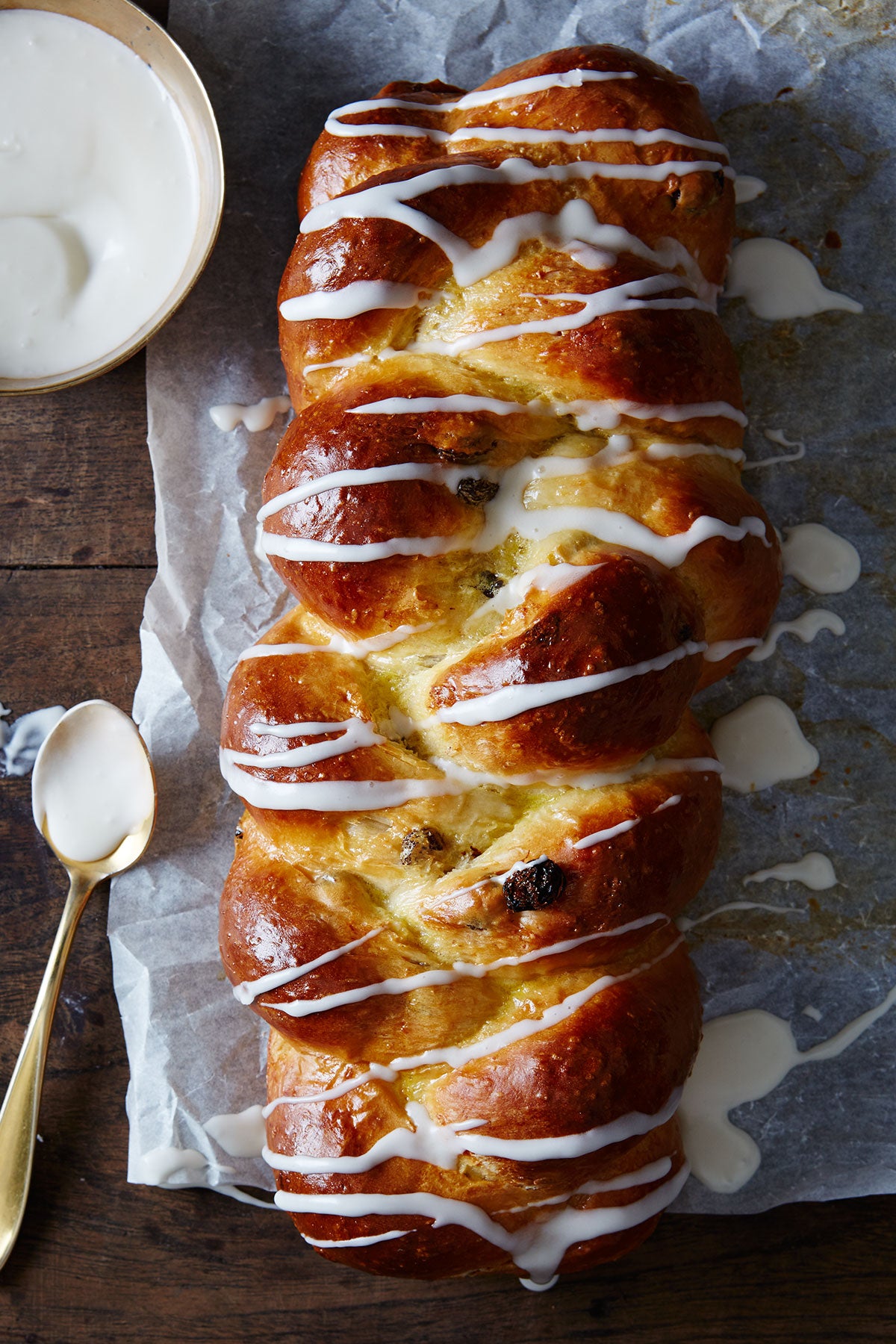 Last but most definitely not least, Rum Raisin Bread puts a favorite flavor combination into a beautiful bread that is delightful on its own or toasted, and makes an amazing Stuffed French Toast.
Treat yourself. Take some time with those you care about most. Share a slice of holiday sweet bread, some stories, and the best of this time of year with each other. All the best to you and yours this holiday season from Sift.
Jump to Comments