Gluten-Free Pumpkin Bread
The perfect autumn treat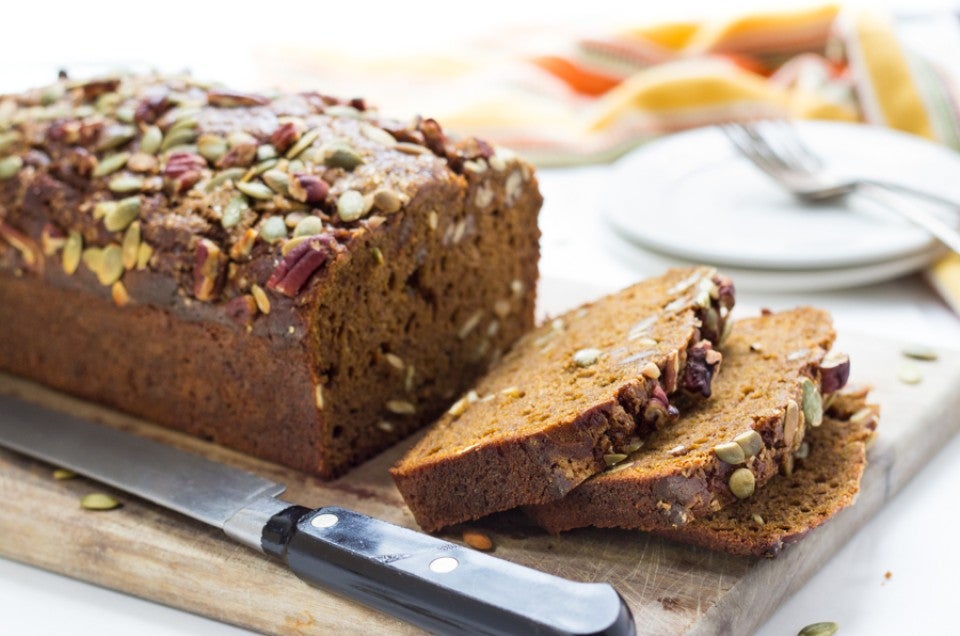 When it comes to fall baking, nothing beats pumpkin bread. It's filled with warm spices, and the undertones of dark molasses make it rich and comforting. It's also one of those treats that you can enjoy for breakfast, as an afternoon snack, or for even dessert. There's nothing better than that!
Our gluten-free pumpkin bread recipe is super easy to make and comes together with just a few simple ingredients. You'll need pumpkin, of course; but aside from that it's just the standard gluten-free baking staples: gluten-free flour, eggs, sugar, oil, baking powder, xanthan gum, salt, and spices. And if you want to have a little fun you can throw in some other goodies like nuts, seeds, or chocolate chips.
But no matter how you enjoy it — smeared with a little butter, topped with your favorite nut butter, or even a dollop of whipped cream — this gluten-free pumpkin bread is sure to be a regular addition to your fall baking adventures.
Now, let's dive into the recipe. To begin, preheat the oven to 350ºF, then grease a 9" x 5" loaf pan.
Whisk together following ingredients:
4 large eggs
2 tablespoons (43g) molasses
1 1/2 cups (340g) pumpkin purée
1/3 cup (67g) vegetable oil
Make sure everything is completely combined and smooth, then set the bowl aside.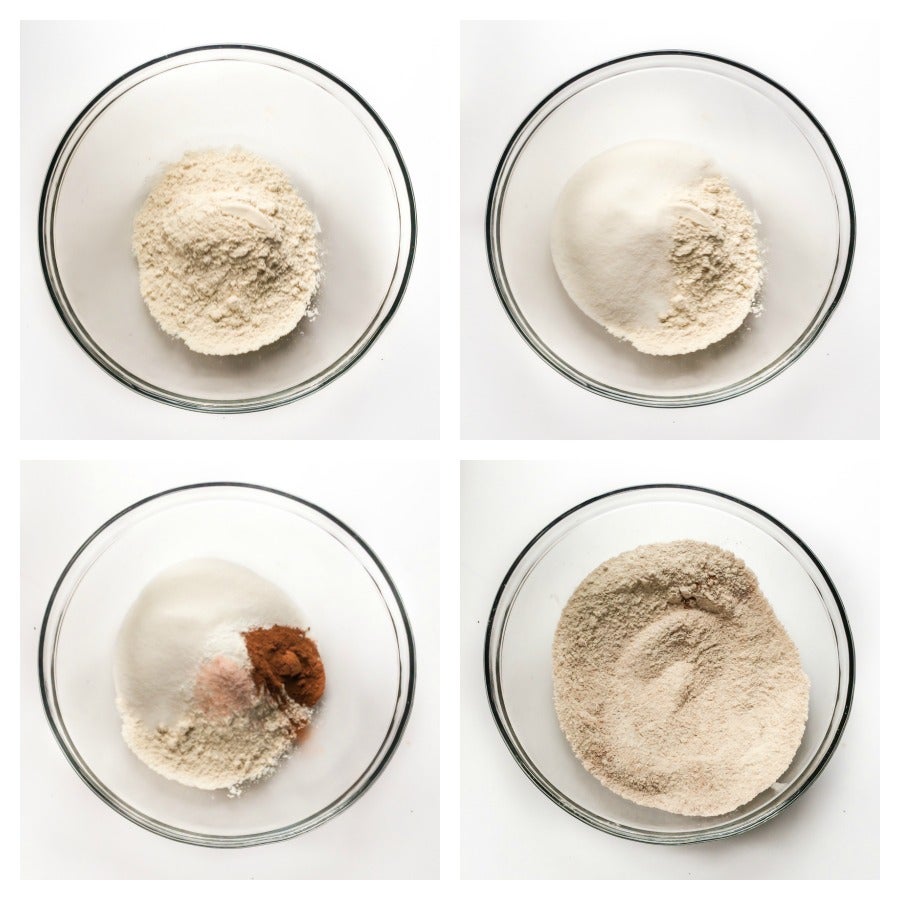 In a separate bowl, whisk together the dry ingredients:
1 3/4 cups (273g) gluten-free flour
1 cup (198g) sugar
2 teaspoons baking powder
3/8 teaspoon xanthan gum
1/2 teaspoon salt
1/2 teaspoon baking soda
1 1/2 teaspoons pumpkin pie spice (see the full recipe for individual spice substitutions)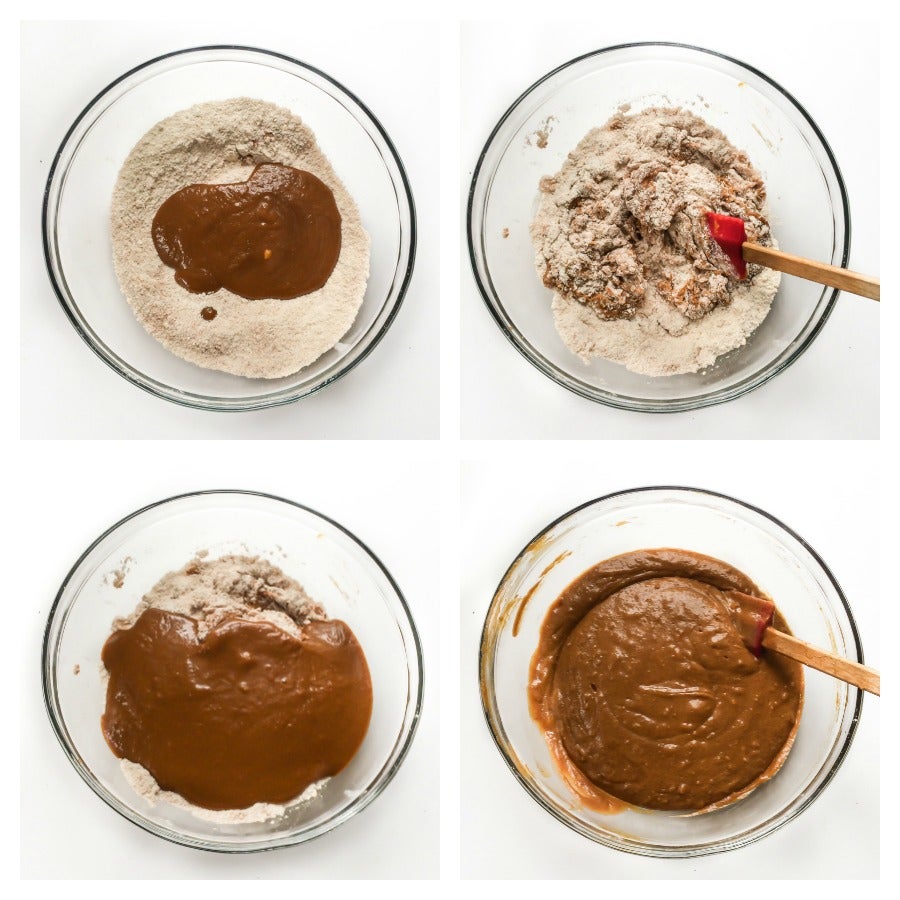 Add the egg mixture about half at a time, whisking until combined after each addition. Mix until smooth.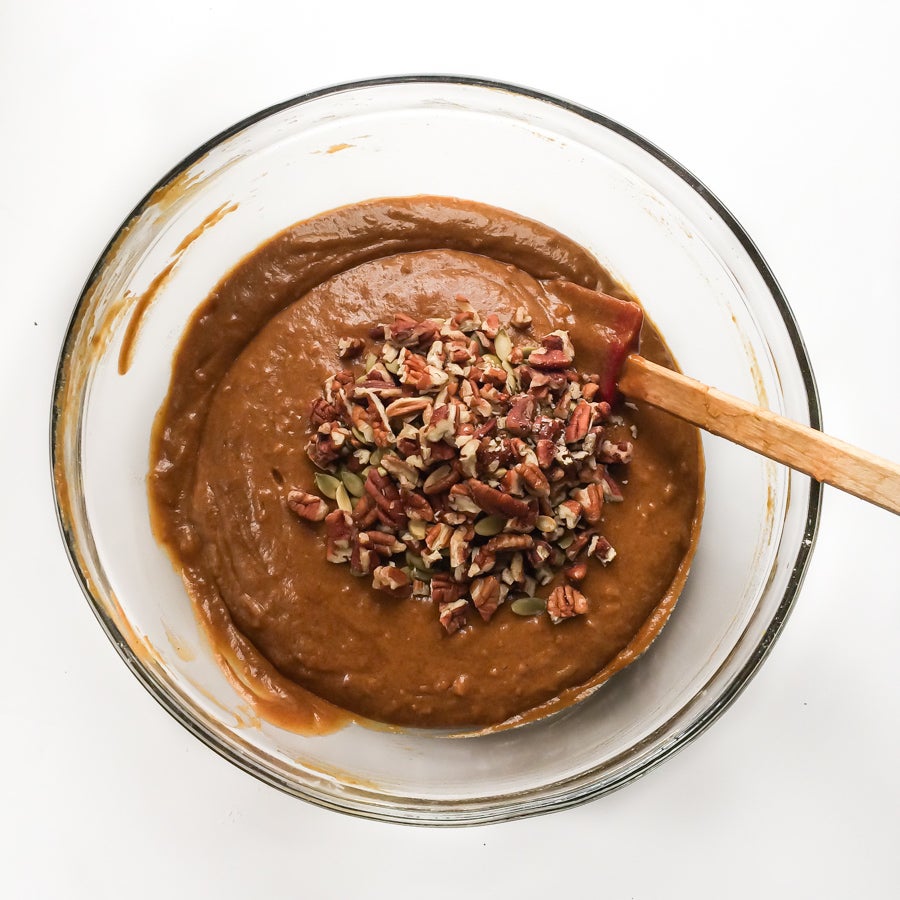 Fold in your add-ins — I used 1/2 cup of chopped pecans and 1/2 cup of raw pumpkin seeds.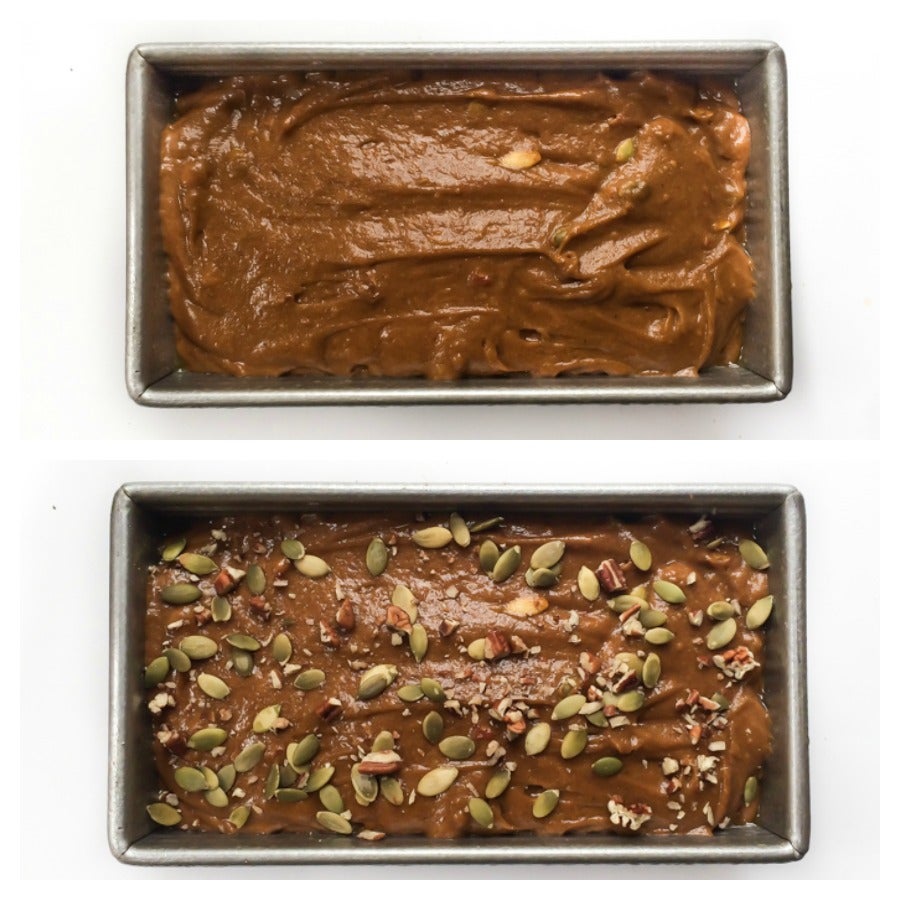 Scoop the batter into the prepared loaf pan and sprinkle with any additional toppings you'd like — I went for a few more chopped pecans and pumpkin seeds, plus a touch of sparkling sugar.
Bake the pumpkin bread for 60 to 70 minutes, until a cake tester or toothpick inserted into the center comes out clean. Tent the bread with aluminum foil after 50 minutes if it appears to be browning too quickly. Remove the bread from the oven, then let it rest in the pan for about 10 minutes.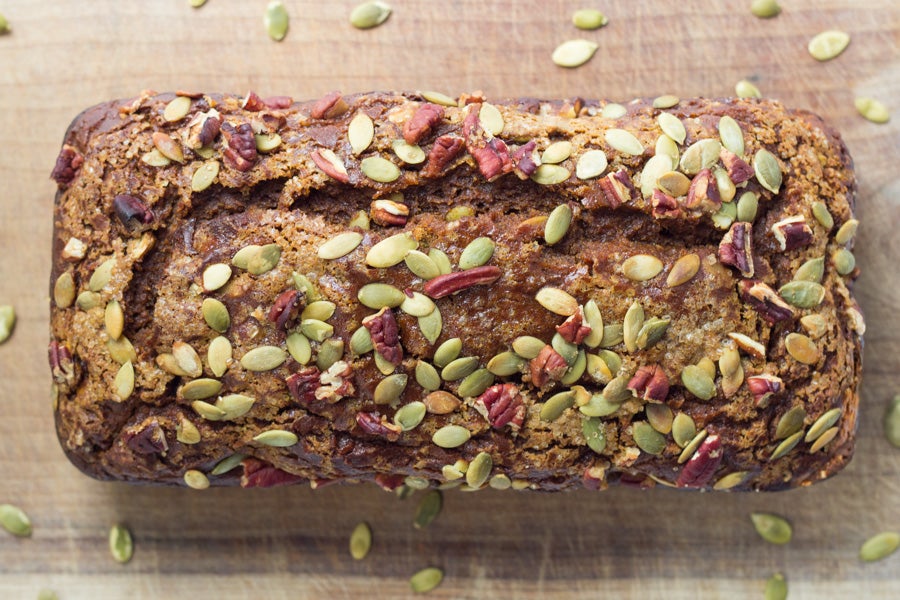 Once rested, turn it out onto a cooling rack and allow to cool completely before slicing.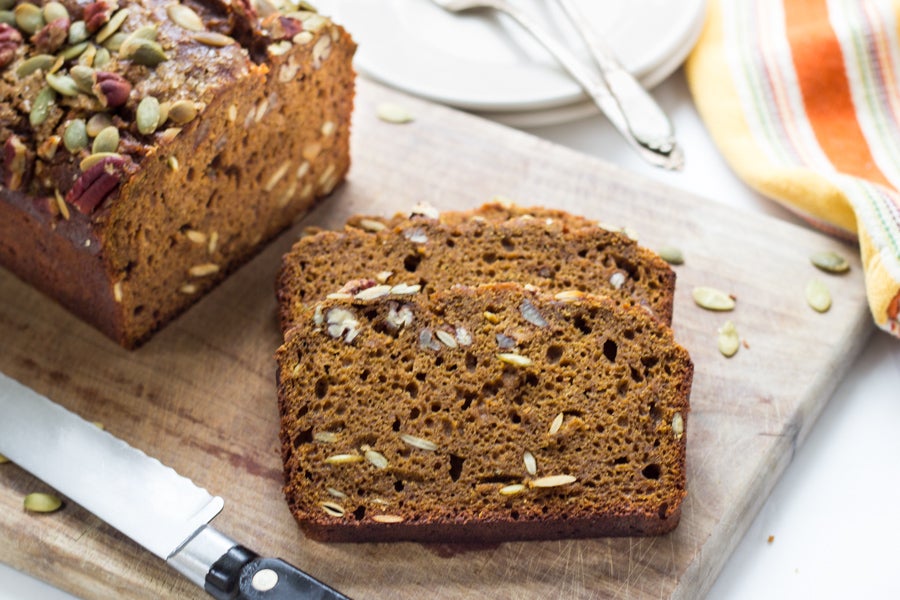 Enjoy with a bit of butter or toasted with your favorite nut butter for a heartier breakfast or snack. Or you could even allow your bread to go a bit stale — allowing it to sit out for a few days on the counter — and turn it into French toast.
Read, bake, and review (please) our recipe for Gluten-Free Pumpkin Bread.
Jump to Comments