Make-ahead desserts for fall
Easy and delicious recipes to prep in advance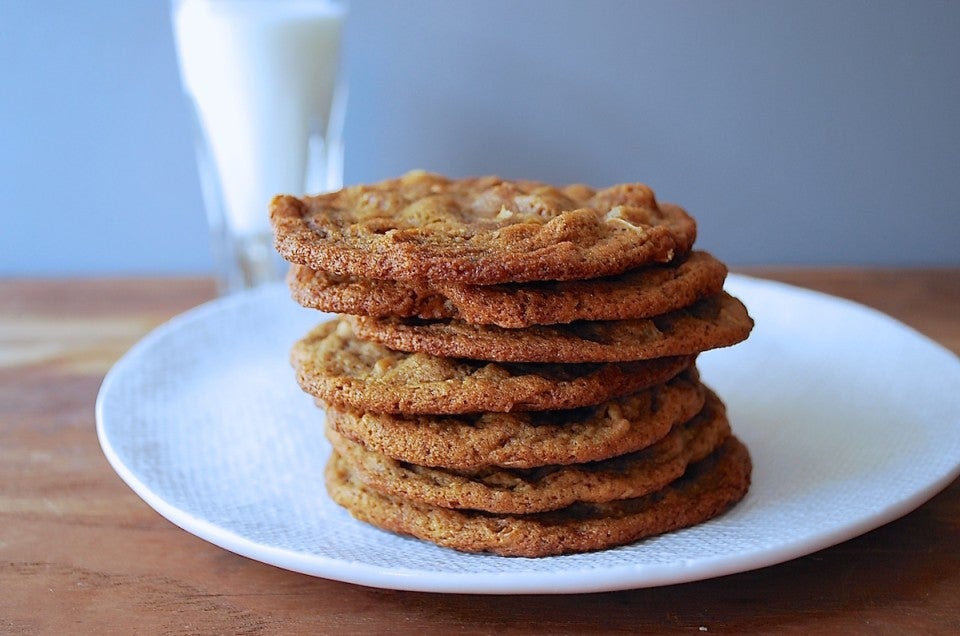 Today we're talking about the best make-ahead desserts. The arrival of fall means less time for baking. Lazy summer days are behind us, and everyone is back to school and routines and schedules. But we still need sweets!
That's why it's key to have a solid set of easy make-ahead dessert recipes in your back pocket. When you find yourself with extra time, whip up one of these recipes and have dessert ready to go whenever you want it in the coming week.
We've gathered some of our very best tried-and-true recipes here. There's something for every occasion, so find your perfect match and start stockpiling some desserts!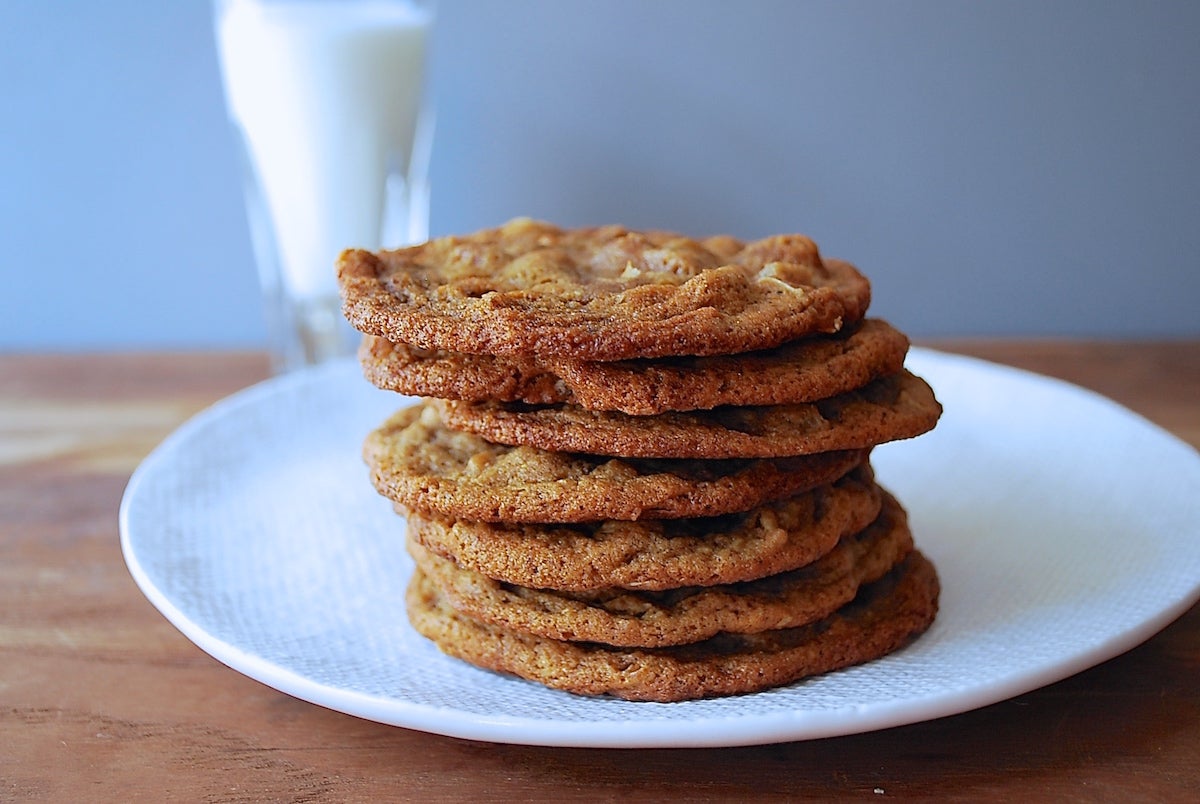 Once school starts, you'll have some ravenous kids on your hands every afternoon. We love making a batch of these chewy spiced molasses cookies on the weekend: They freeze beautifully and make an easy grab-and-go snack.
Need tips on freezing baked goods? Head here to find out more.
Espresso powder, three kinds of ginger, and black pepper set them apart from your average cookie recipe, but the molasses sweetens and tames the spices enough to keep them appealing to kids.

2. For an edible gift: Shortbread
We've often found ourselves needing a gift to bring to a dinner party or to send as a thank you. Instead of searching around for a card or scented candle, we turn to shortbread. This buttery cookie is slightly more sophisticated than a cookie or a bar.
Indulgent enough to count as a special occasion, shortbread is simple to make and tough to mess up (yes, we said it, foolproof!).
Start off with our basic Shortbread recipe: Make a batch, gift it, and shamelessly accept the compliments on your baking chops.
 
Planning a dinner party is a lot of work. Dessert often falls last on the list and is easily left to the last moment.
Instead of panicking and running out for a quart of ice cream, freeze one or two of these stunning Chocolate Mousse Tarts to have on hand. They'll last for weeks, so you can make them well in advance. Decadent, gorgeous, and intended to be frozen: That's our kind of dinner party dessert.

In the chaos of a busy week, it's easy to find yourself on a weekend morning with nothing but cold cereal for breakfast. We believe firmly in starting the day off with a moment of relaxation and the ritual of good food.
Our suggestion is to keep a few loaves of Lemon-Glazed Pound Cake in the freezer so that you can toast a few slices. This pound cake is exceptionally moist, owing to a citrus glaze poured on top while still warm, so it only gets better with time (if you can make it last that long).

We've all been there: A friend or acquaintance stops by the house and ends up staying to hang out and chat. As bakers, we always like to have something homemade on hand to offer anyone who stops through our kitchen.
Biscotti is one of the best recipes to make for this very occasion. Biscotti keeps well frozen or in an airtight container. It's already crunchy and dry so you don't need to worry as much about it going stale. Our Lemon Almond Biscotti recipe is an especially flavorful variation that everyone loves.

Sometimes you just need a bite of dessert in the mid-afternoon slump of the day. We always try to have something homemade sitting around, ready to tackle any blood sugar drop that hits. Our Gluten-Free Lemon Squares are nicely tart and not overly sweet: the ideal (and tangy!) way to brighten up any afternoon.
These squares need to be made in advance so they can chill and firm up before serving. If you want to make them further than a day in advance, you can freeze them and they'll thaw nicely.

Bake sales, soccer games, book clubs, and so on are part of life. If you have an occasion where you need to bring a dessert, Chewy Chocolate Chip Cookies Bars is a slam-dunk recipe. It's decadent, oozing with chocolate, and sports a crisp, crackly crust.
Anyone who loves bars or chocolate chip cookies will love these. It's an impressive-looking dessert, but also a nice change from a classic blondie or brownie.
You can easily adapt the filling to fit whatever you have on hand: any kind of nuts, any kind of chocolate, cinnamon chips, toffee bits, other candies, and more will all work well.

Everyone loves pie. In the fall, apple pie is our go-to, and this Apple Pie recipe is our absolute favorite. The sweet, spiced filling is comforting and contrasts with the buttery, flaky piecrust.
Tell us in the comments below, what are your most reliable make-ahead recipes?
Jump to Comments