Do you have a bread machine?
If you do, read on.
If you don't – read on anyway. By the end of this blog post you might just be convinced you need one – even if you have no intention of using it to bake bread.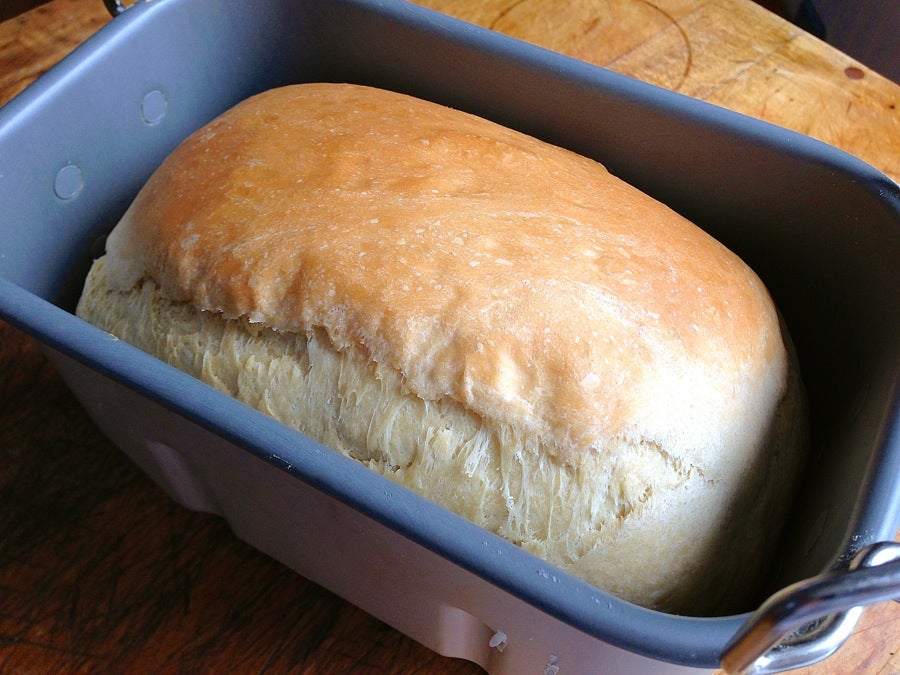 Fact: your bread machine bakes bread.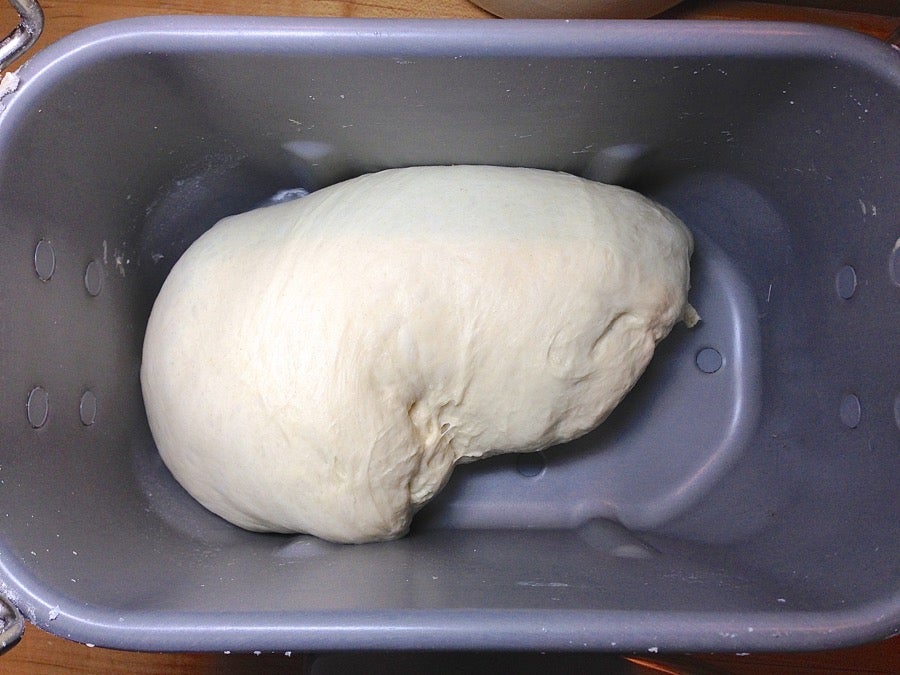 Fact: your bread machine kneads dough, too.
Even if you prefer to make bread by hand most of the time, the bread machine can help if you're A) time-challenged, or B) dealing with physical limitations (e.g., arthritis). Let your yeast dough mix, knead, and rise in the machine, before taking the dough out to shape and bake yourself.
Now, depending on the various settings on your particular machine, it can also make jam and cake, or a loaf of banana bread.
But beyond that, there's a whole wide world of treats you can prepare using your bread machine. At least if you have a Zojirushi, the brand we've been selling here at King Arthur Flour for over 20 years.
Your Zo bread machine, with its programmable menu, can bake just about anything your home oven can bake. Think about it: when you strip away the mixing, kneading, and rising cycles, what's left? A miniature oven fitted out with a good-sized baking pan.
Take this handy machine and go beyond bread – WAY beyond bread.
The secret is thinking of the machine as an oven with a built-in large (3-quart capacity), loaf-shaped pan, perfect for anything that loves a long, slow cook. The Zo's baking temperature is about 300°F; you can program it to bake for 70 to 90 minutes (depending on the model); then extend that by an additional 60 minutes, using the lower-temperature "keep warm" cycle.
What likes to bake low and slow? I'm thinking apple crisp, and cheesecake. Chili...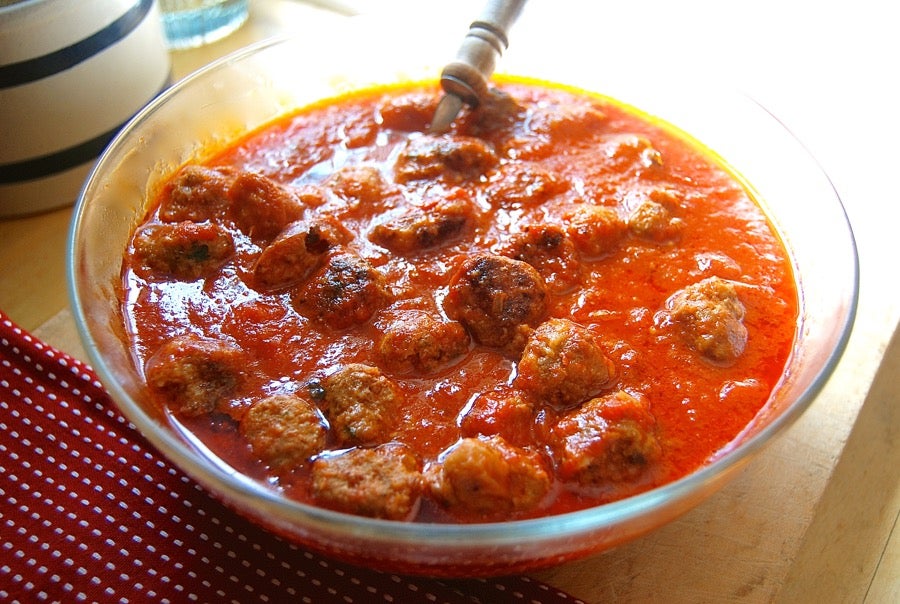 ...and a big batch of marinara with meatballs and sausage.
And I mean big: what you see here includes a pound each sausage chunks and turkey meatballs; combined with a full recipe of Marcella Hazan's famous tomato sauce – and the Zo's baking pan was still only about 2/3 full.
You can also use the Zo's preset jam cycle to simmer and stir for an hour or so: think soup, risotto, or breakfast porridge.
So, are you ready to think outside the (bread) box? Here are five revelatory points to consider: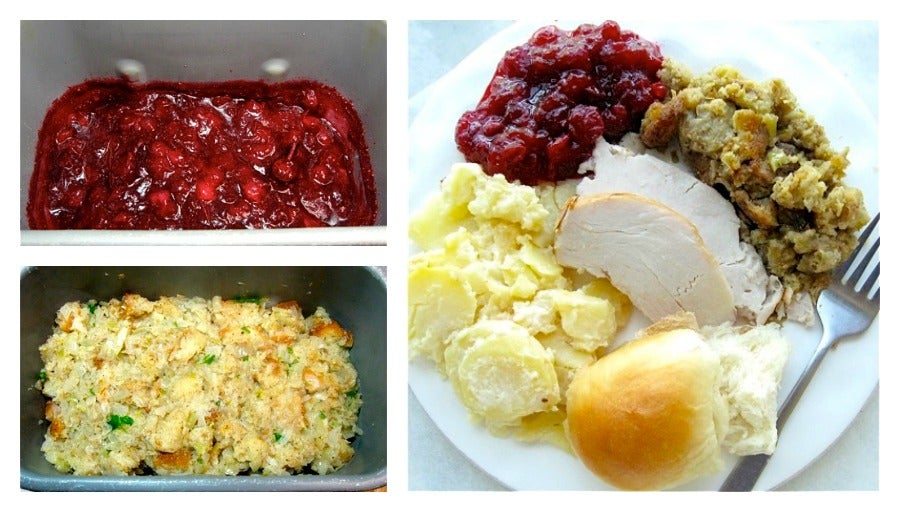 1. Your bread machine is a handy extra oven when you need it – like at Thanksgiving.
We've all been there, right? Juggling turkey, stuffing, scalloped potatoes, and rolls in and out of the oven. Meanwhile, the cranberry sauce is scorching, forgotten atop the stove.
What's the ONLY item on the plate above that didn't come out of my Zojirushi?
Right, the turkey. All the rest – potatoes, stuffing, cranberries, and rolls – were prepared partially or fully in the Zo.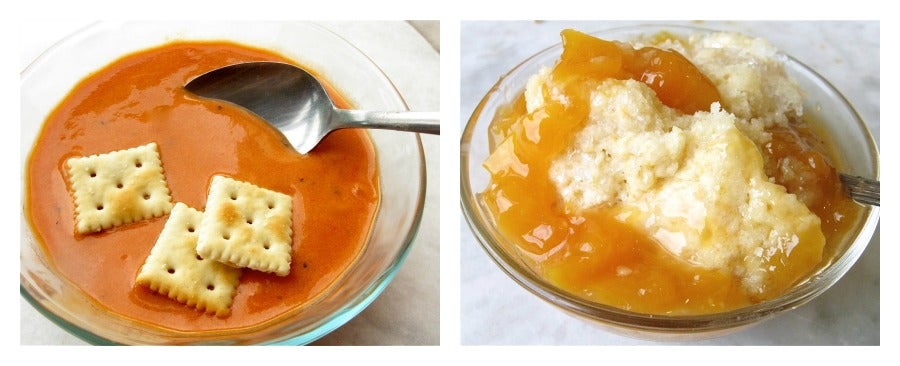 2. The bread machine won't heat up your kitchen.
When summer comes and the weather turns sweltering, your bread machine helps keep your kitchen comfortable. Completely self-enclosed, it stays cool to the touch, even when baking.
So go ahead, simmer up some soup. Bake a fresh-fruit dessert; peach cobbler is always welcome. Give your regular oven a vacation this summer – and keep your cool!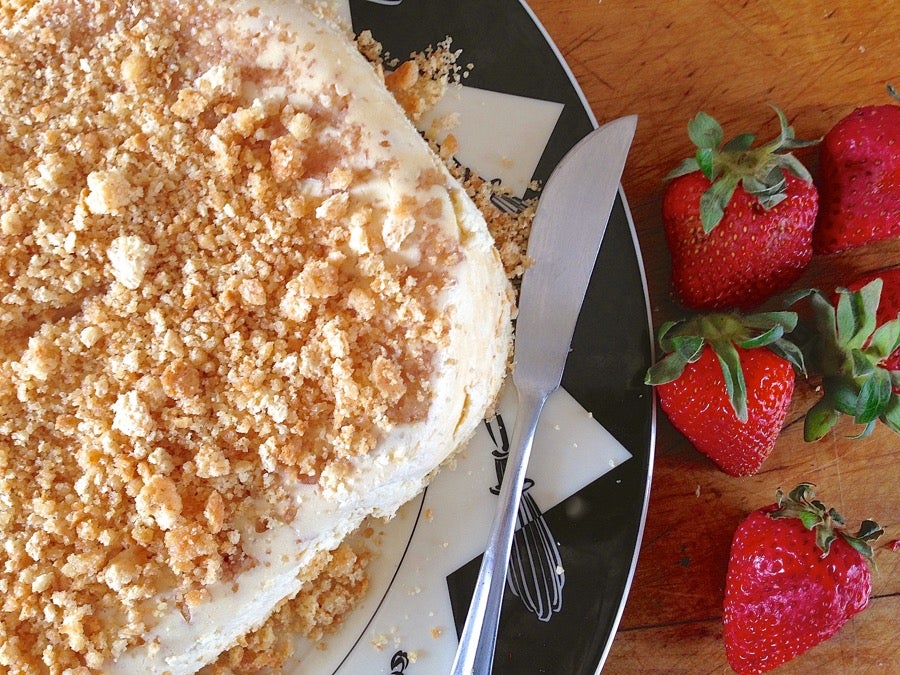 3. Save electricity: use your bread machine instead of your large oven.
When you're baking something small – a crock of stew, macaroni and cheese, pumpkin bread or, yes, even the cheesecake pictured above – use your bread machine.
Don't heat up your full-size oven for a 9" x 5" pan of meatloaf. Conserve energy – use your bread machine for small jobs.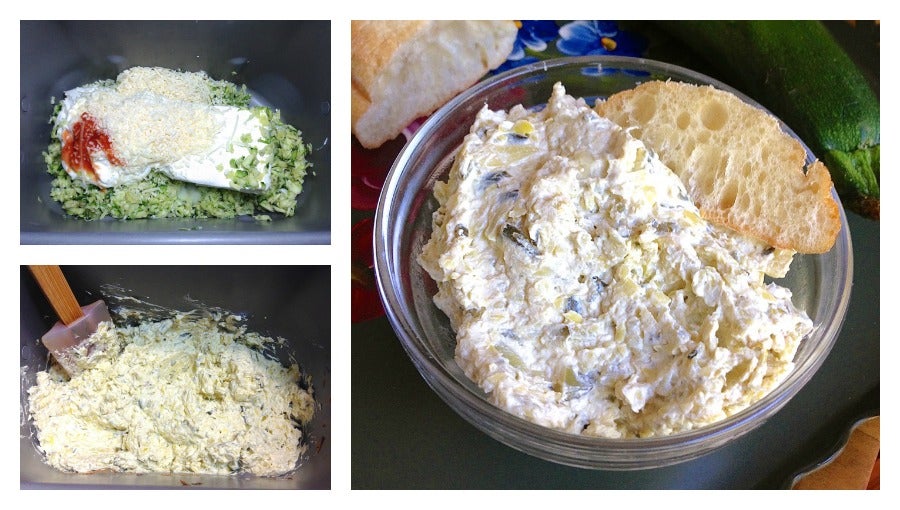 4. The bread machine simmers and stirs and finishes dishes all by itself. Go ahead, join the party.
The machine's jam cycle does a great job with things like hot artichoke dip (above). Put the ingredients into the pan; press start; come back an hour later to creamy, simmering dip, ready to serve to your arriving guests. And how about a main course? Try sloppy joes, or chili.
Or risotto – a prime example of "I'm standing at the stove stirring the pot while my guests drink wine and chat in the other room."
No need to miss your own party when Zo's in the kitchen!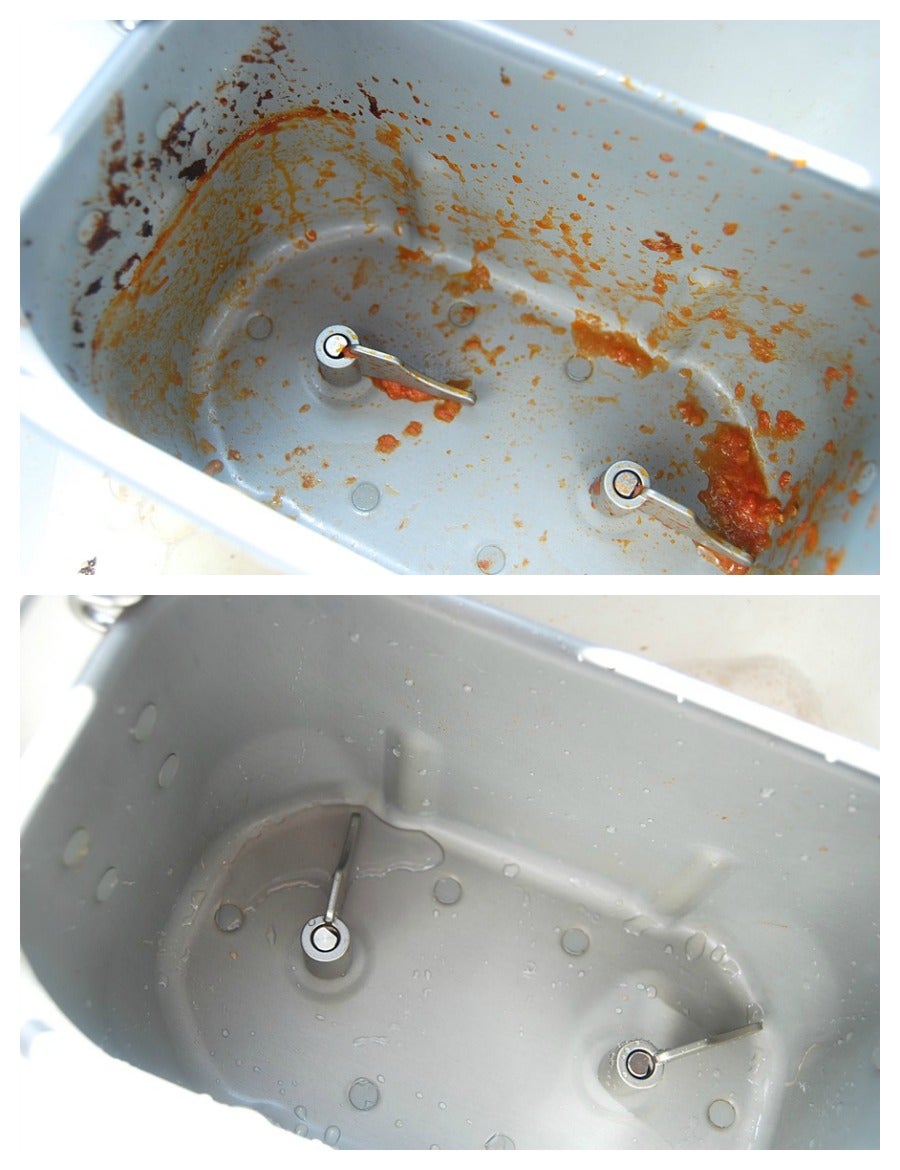 4. Cleanup is virtually non-existent with a bread machine.
Believe it or not, I'd just simmered meatballs, sausage, and ragu for an hour in the pan above. Yet when I poured the contents into my serving dish, look how relatively clean the pan was. It took me just 29 seconds to finish the job by washing and rinsing it in soapy water.
Bet you can't scrub down, soap up, and rinse clean your tomato sauce-encrusted stovetop saucepan in just half a minute!
Ready to take the next step? Enjoy these delicious bread machine recipes, which you'll find in the following blog posts:
Jump to Comments