Gluten-free fruitcake
Fun, festive & flavorful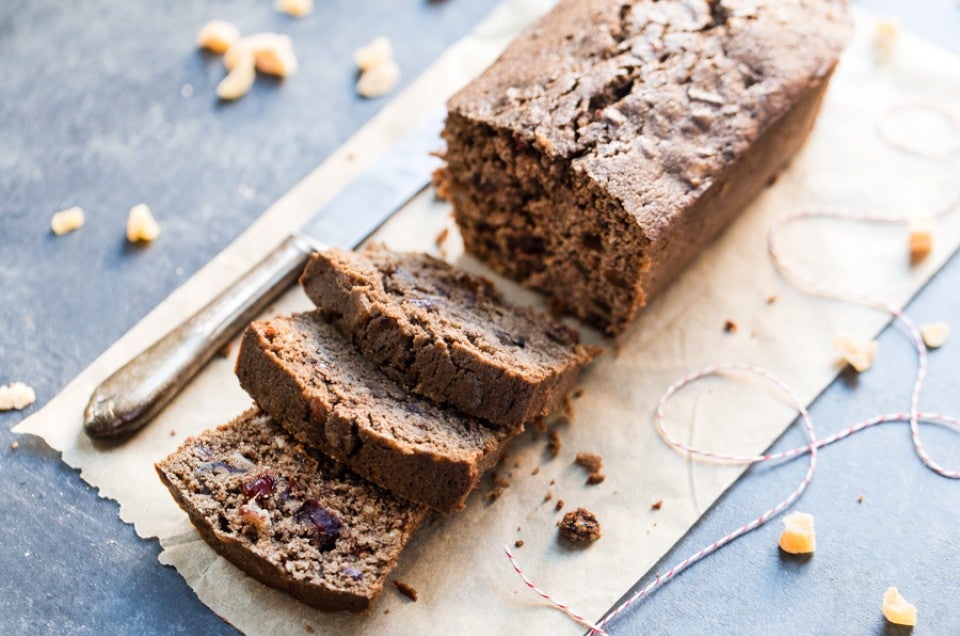 If you were to ask me a few years ago what a fruitcake was, I'd probably tell you it was something you enjoyed during the summer – a white cake loaded with fresh berries. Or maybe it would have peaches and nectarines.
Clearly, I used to be clueless.
But as I got more into baking, I learned what a true fruitcake was. Unbeknownst to me a fruitcake is a sweet cake loaded with chopped candied fruit, nuts, and spices, and many times drenched in syrup. Honestly... not really my thing.
Fruitcakes are almost always served during the holidays – they're festive and easy, but still rich and decadent. Kind of the perfect treat for this time of year. Which leads me back to my love of baking and my ignorance about fruitcakes.
You see, I'm a sucker for holiday baking of any kind.
Cookies, cakes, pastries, you name it. I'll enjoy it because baking during the holidays is one of my absolute favorite pastimes.
So... how could I not try my hand at a fruitcake? I mean just because I was certain this type of cake wasn't for me, that didn't mean that my friends and family wouldn't enjoy it. Not to mention, I was looking for some gluten-free gift ideas and who doesn't like getting a homemade cake!?
When I realized the recipe on our site is called Everyone's Favorite Fruitcake, my skepticism lessened even more.
I adapted the recipe to be gluten-free, of course, which was quite easy with the simple addition of xanthan gum and substituting our gluten-free flour. Since the recipe doesn't really rely on the development of gluten, the changes were straightforward.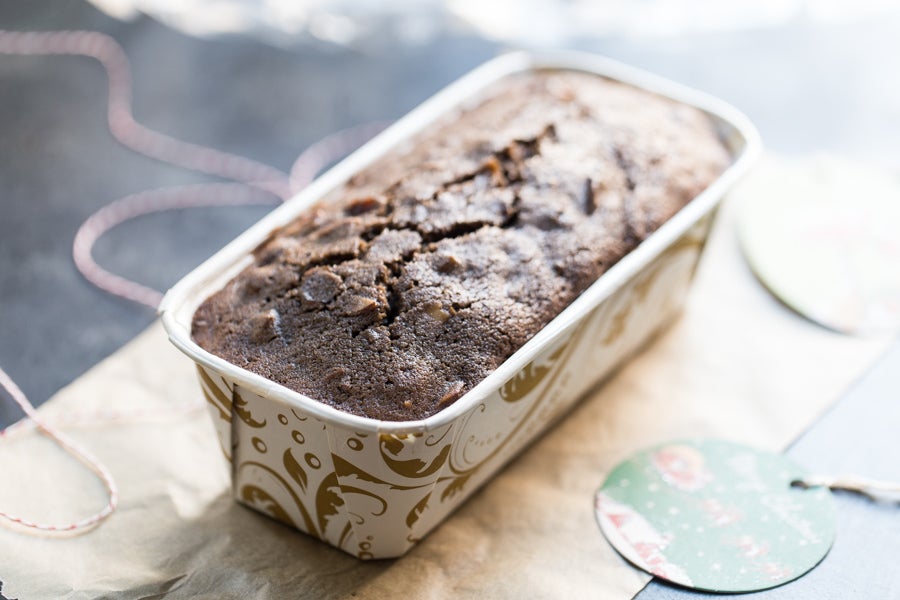 The result? I'm a skeptic no more. This fruitcake is simple, delicious and yes, perfect for the holidays!
When making your gluten-free fruitcake, you'll want to start by preparing the fruit...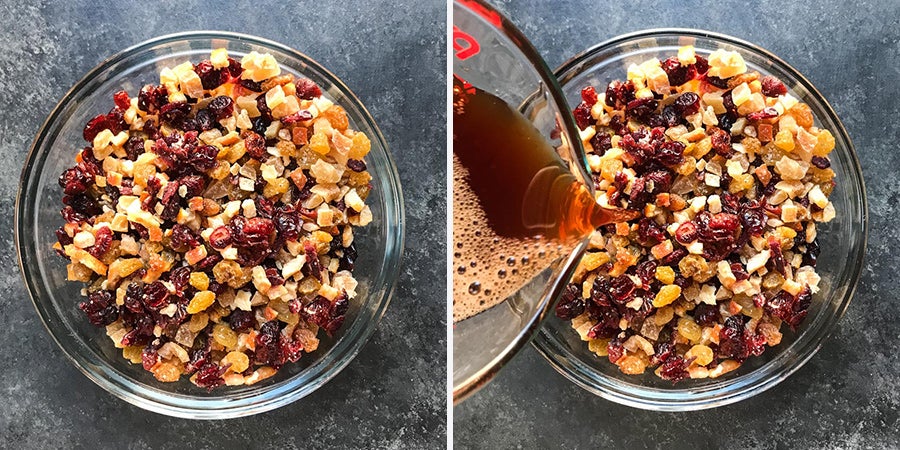 Combine the the following in a large bowl:
5 cups (600g) fruitcake fruit blend or your favorite combination of chopped dried fruits
1 heaping cup (170g) candied red cherries
1/3 cup (64g) diced crystallized ginger
3/4 cup (170g) rum, brandy, apple juice, or cranberry juice
Cover the bowl and let it rest overnight. If you're a little too impatient (ahem, like me), simply microwave everything for 1 minute (or until it's quite hot), cover, and let it rest for 1 hour.
Next, you'll want to preheat the oven to 300°F. Choose your pans (or combinations of pans) and lightly grease them. This recipe makes one of the following: 3 dozen individual cakes (using a muffin pan); 16 mini loaves (about 3 3/4" x 2 1/2"); 6 to 8 medium loaves (about 3" x 5"); or 2 standard 9" x 5" loaves. I went with the medium loaves, as I felt like they'd be the perfect gift size.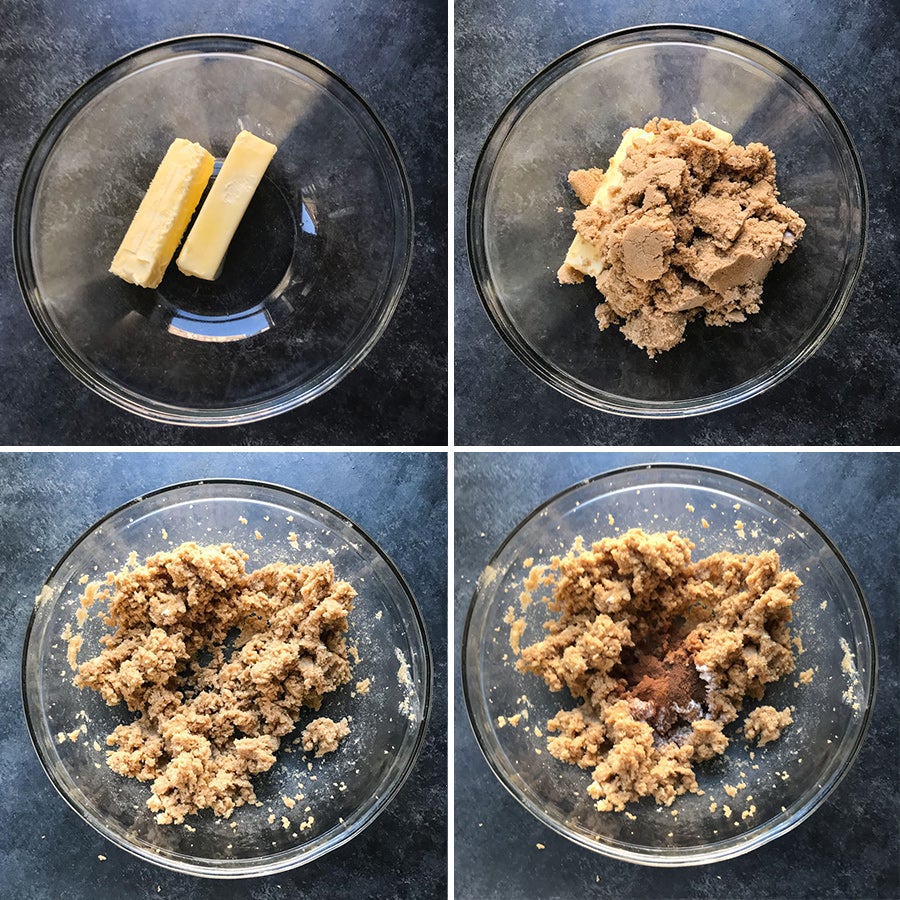 As the oven is preheating, prepare your batter. Begin by beating 16 tablespoons (227g) softened butter and 2 cups (425g) dark brown sugar together in a large bowl. Add the following ingredients:
1 teaspoon salt
1 teaspoon ground cinnamon
1/4 teaspoon ground allspice
1/4 teaspoon ground nutmeg
1 teaspoon baking powder
Beat to combine.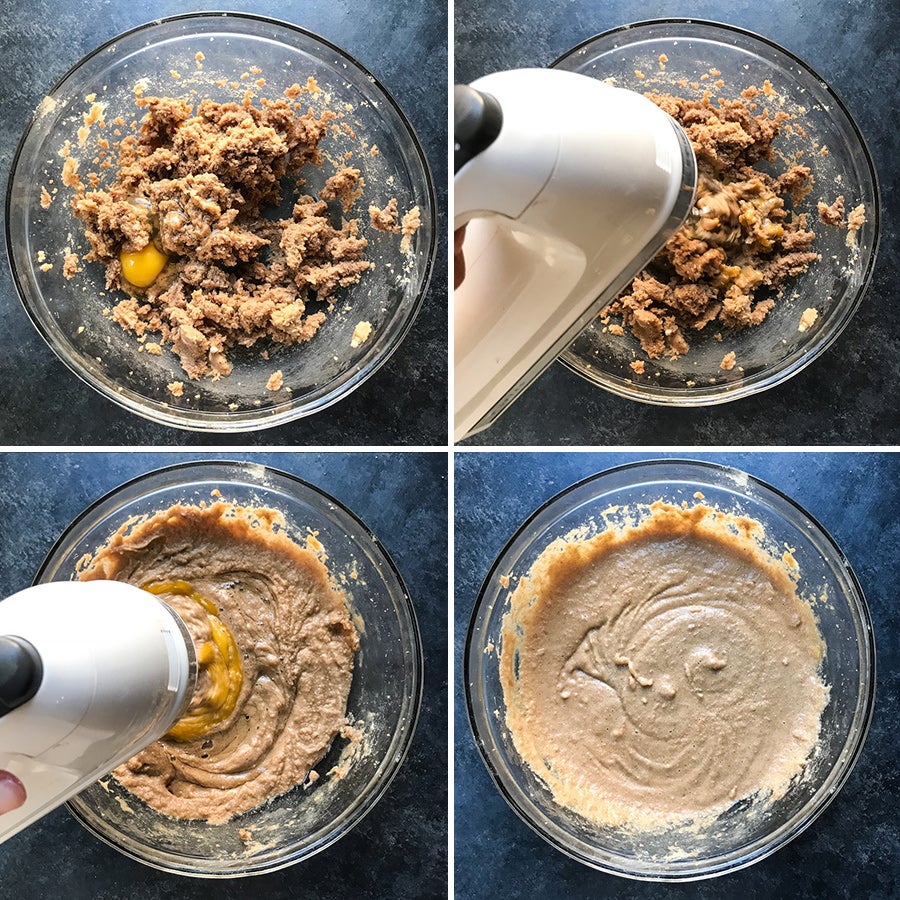 Beat in 4 eggs, one at a time, scraping down the bowl as needed, until incorporated. Set this bowl aside.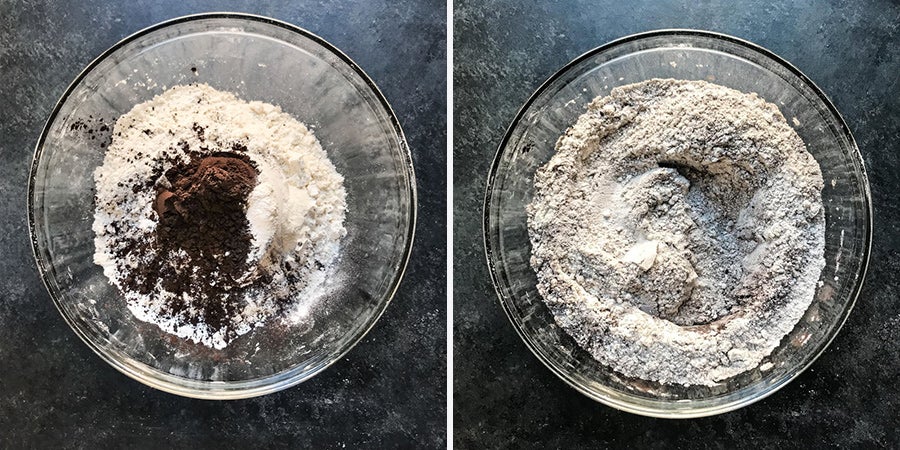 In a separate mixing bowl, whisk together:
3 cups (468g) gluten-free flour
3/4 teaspoon xanthan gum
2 tablespoons (11g) black cocoa powder (preferred for its color, but any cocoa powder will do)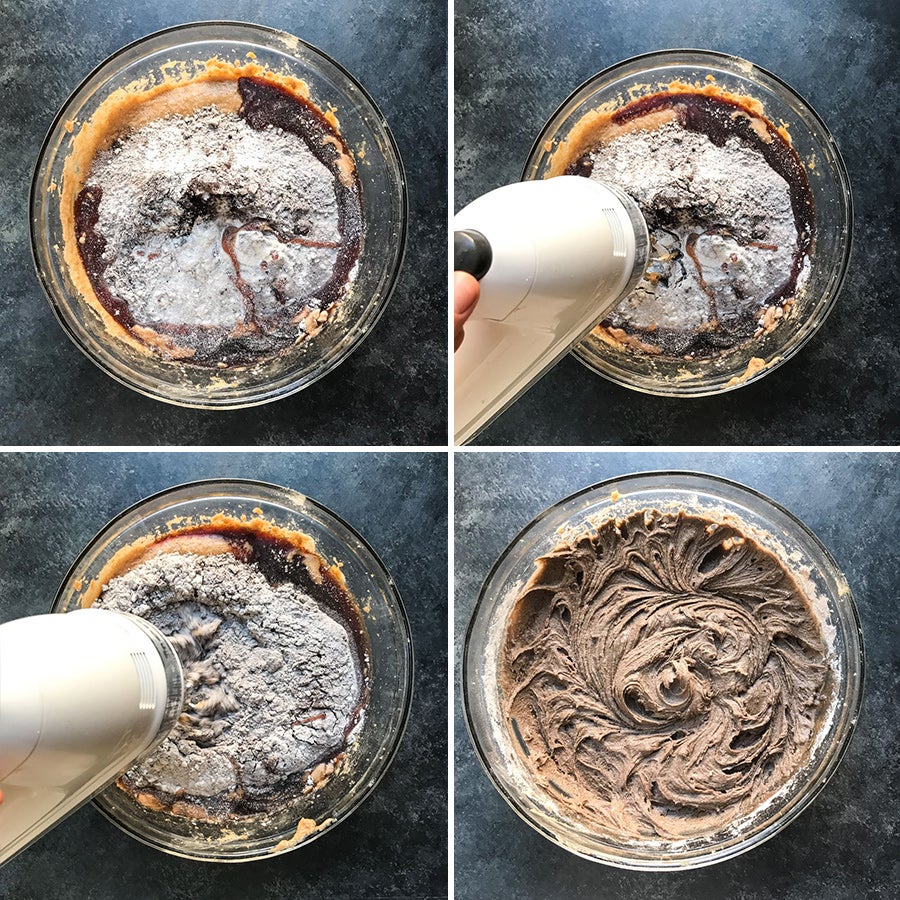 Add the flour mixture as well as 1/4 cup (85g) boiled cider to the mixing bowl with your sugar, eggs, and spices. Beat gently to combine.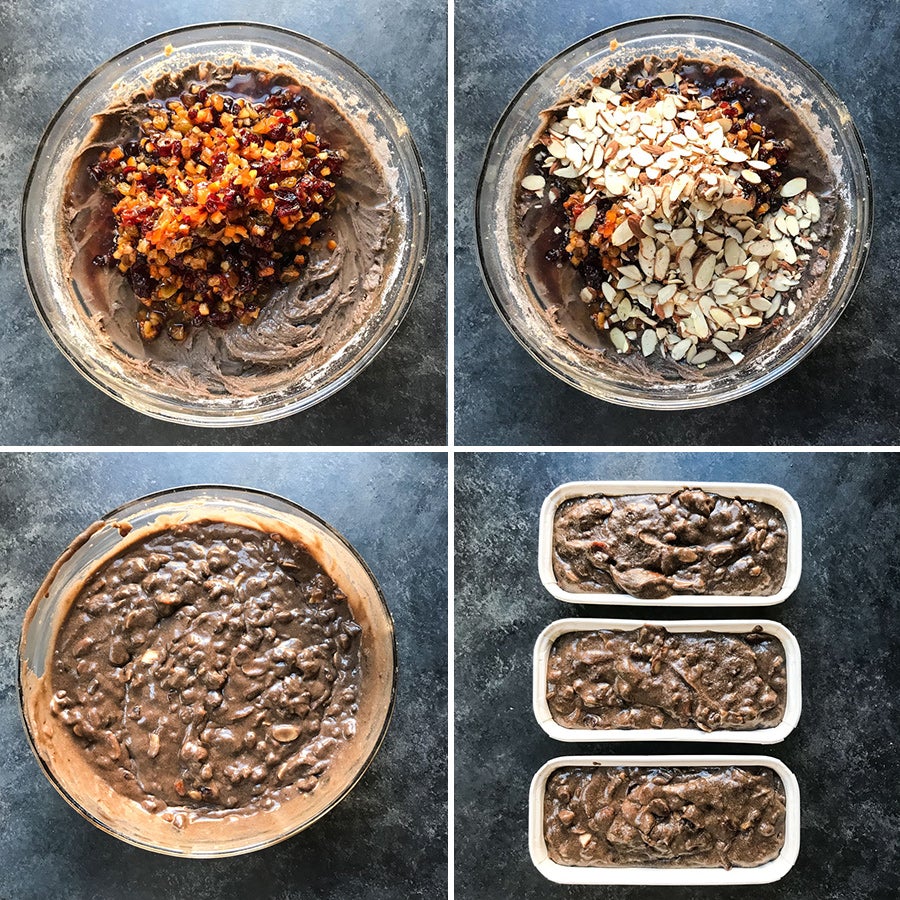 Stir in 1/2 cup (113g) of orange juice (or apple juice or water), the fruit, and any liquid that's collected in the fruit bowl. Fold in 2 cups (227g) sliced almonds. Gently stir until very well combined.
Spoon the batter into the pans, filling them about 3/4 full.
If you're making medium loaves, bake the cakes on the center rack for 75 minutes. If you're making another size, use the following baking times: 60 minutes for the individual cakes; 65 to 70 minutes for the small loaves; and 2 hours + 10 to 15 minutes for the 9" x 5" loaves. Your cakes will be done when a cake tester inserted into the center comes out clean.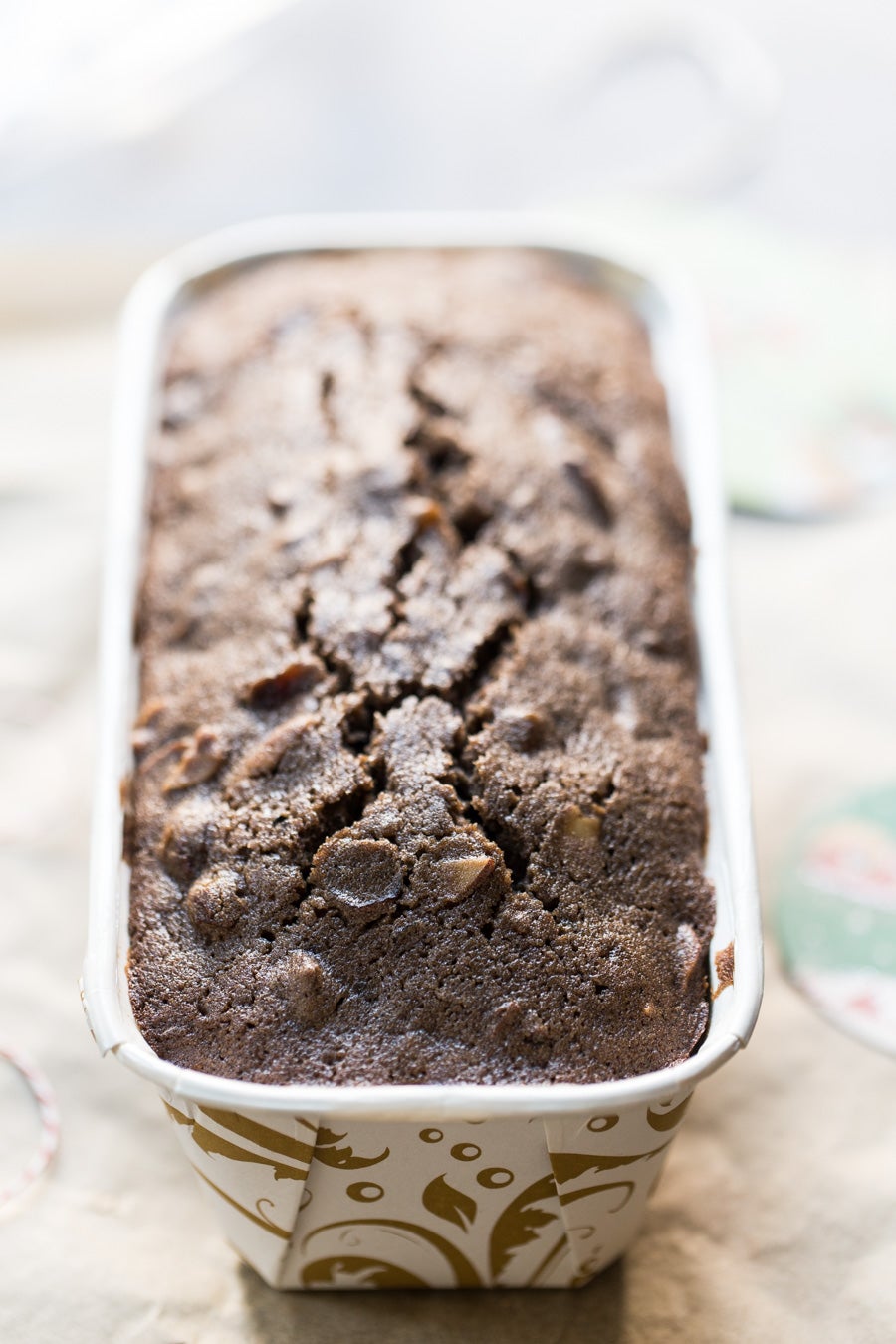 Remove the cakes from the oven, and brush them with rum, brandy, or a simple syrup (flavored with gluten-free vanilla, or the aforementioned rum or brandy, or with your favorite flavor liqueur).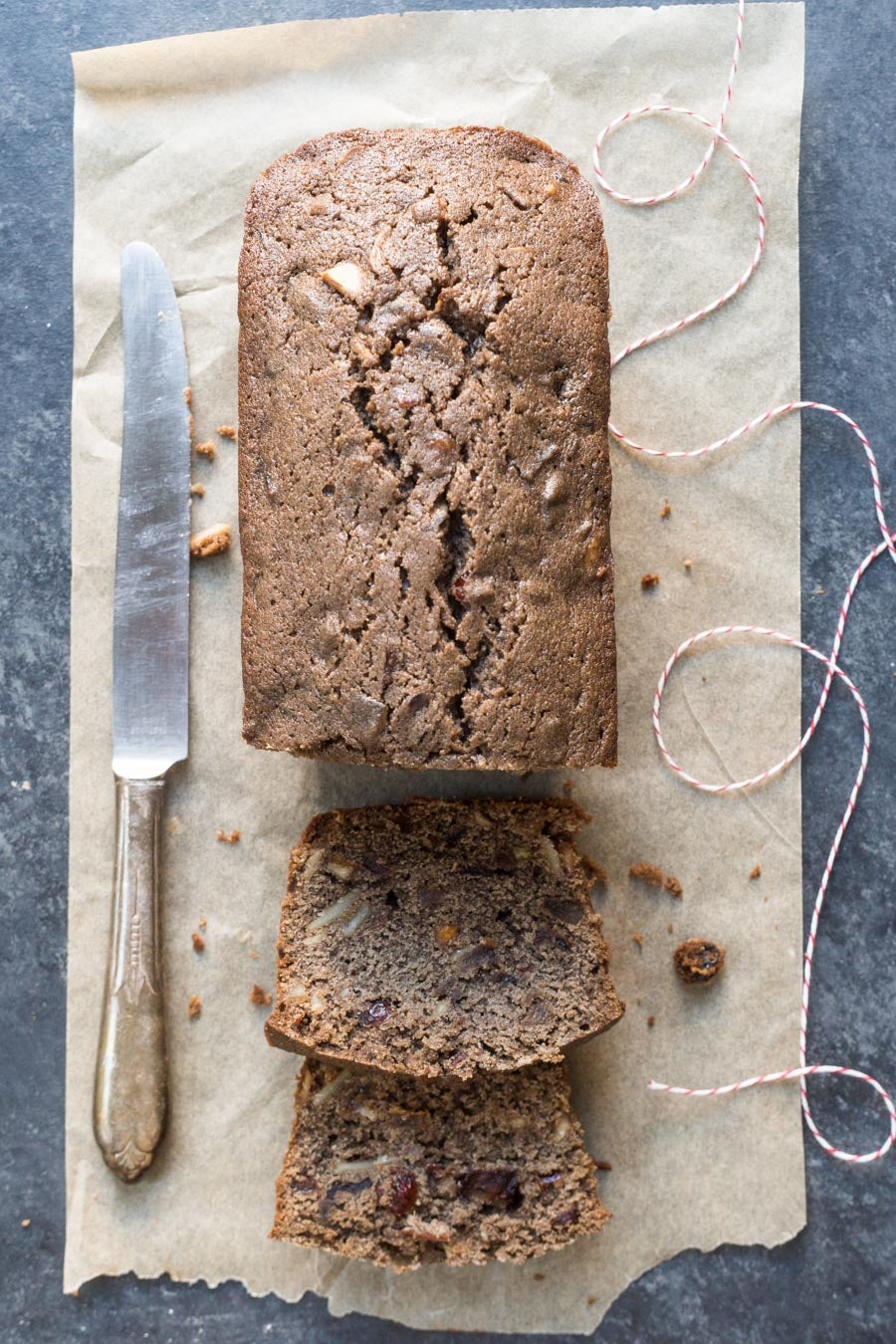 If you're giving these cakes as gifts, wrap them up in plastic gift bags once they've cooled completely.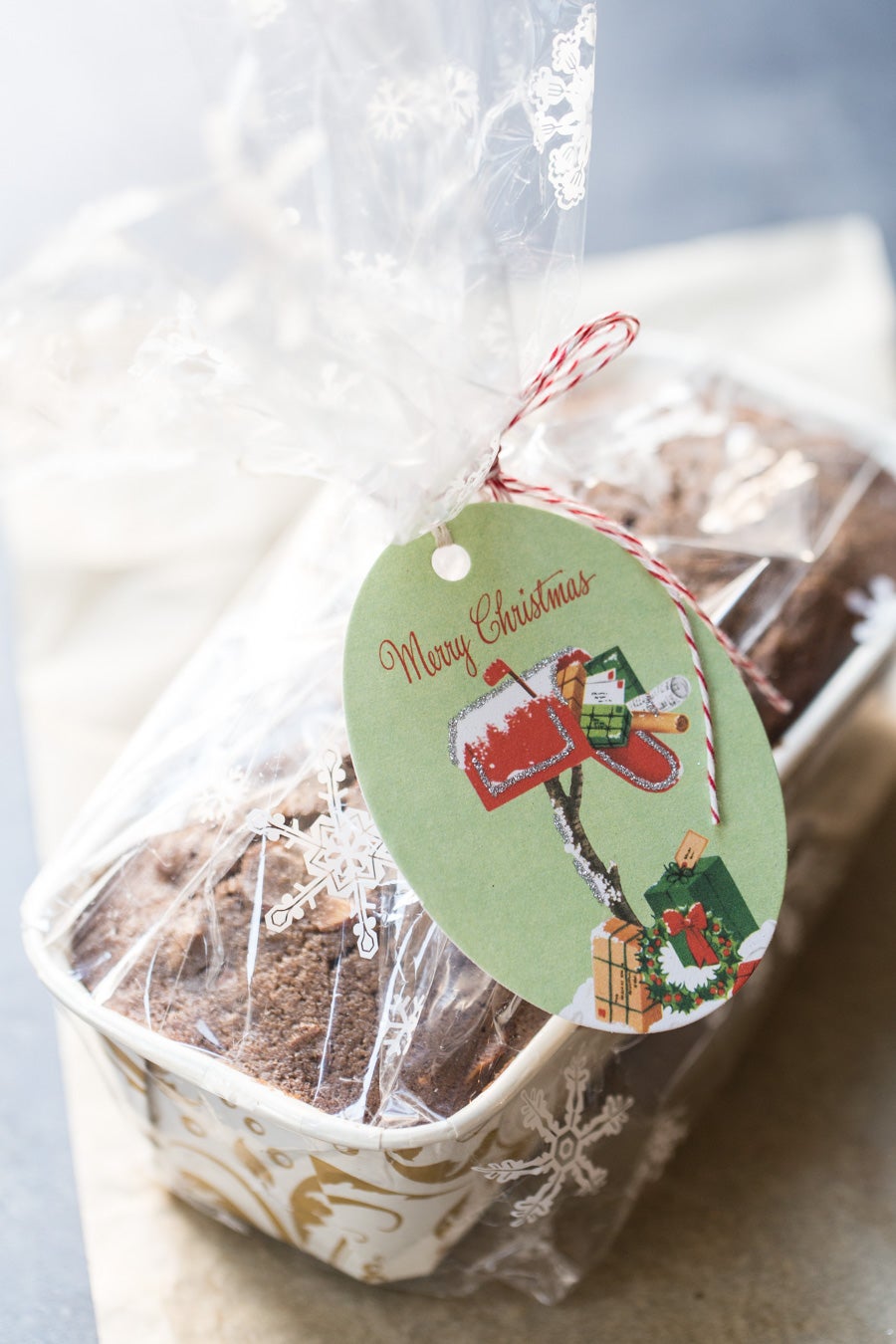 My tune has changed about fruitcake. It was sweet, with a nice rich flavor from the cocoa and brandy, and yes, it made a great holiday gift. My friends and family also enjoyed them!
Happy holiday baking - I'd love to hear what you're whipping up this season, so leave us a comment below!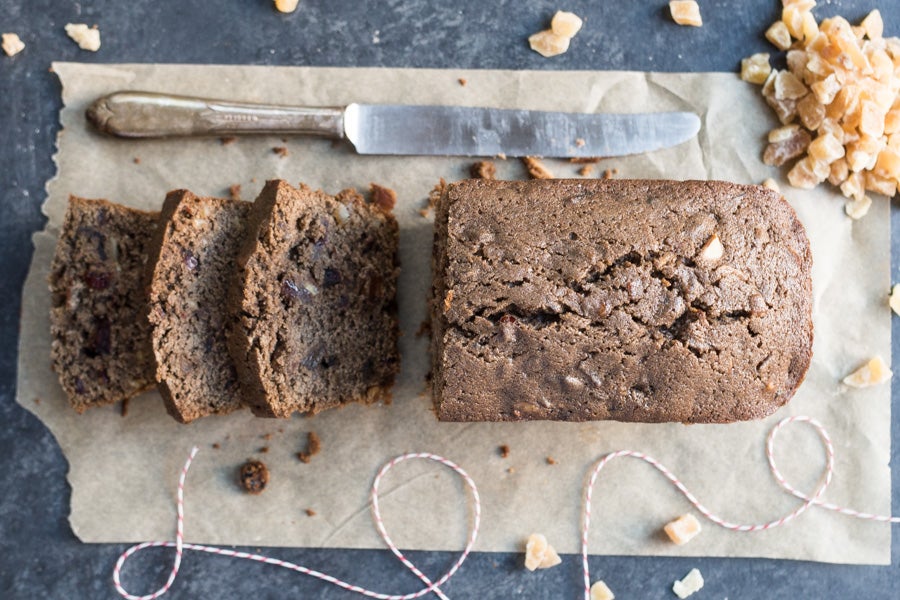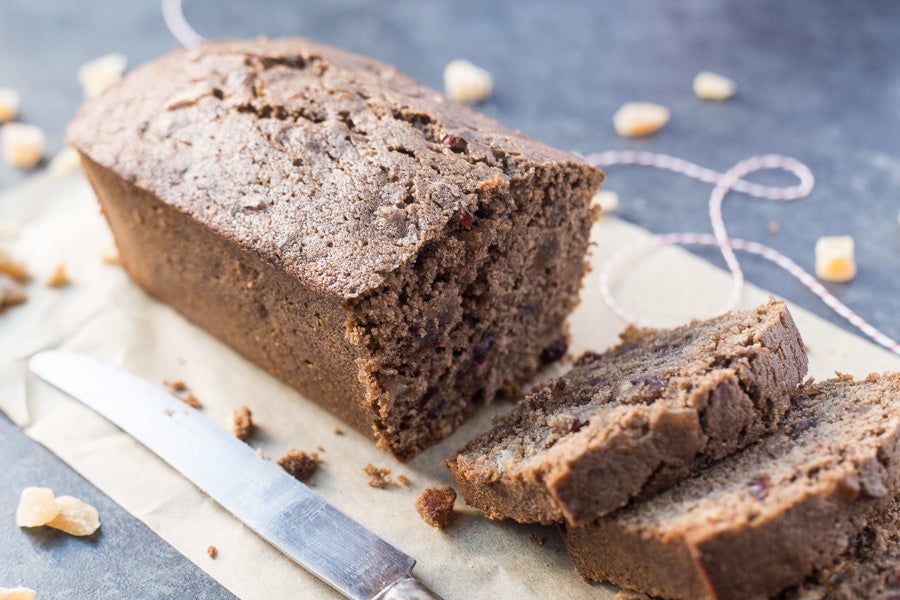 Please bake, review, and enjoy our recipe for Everyone's Favorite Fruitcake.
Jump to Comments