Chocolate has always been somewhat mysterious to me. Granted, it could pretty much be its own food group in my diet, but it is still an ingredient that surprises me and piques my curiosity.
There is a depth in its flavor. There is a richness about it that is hard to put into words. It is dark. It awakens the taste buds. It is full of temptation. And it makes me smile.
What I admire about chocolate is the spectrum of its taste. It can go from being extremely bitter and almost inedible, then can quickly be transformed into a sweet, decadent, indulgent treat with the simple addition of sugar (and perhaps a few other ingredients from your pantry).
While I do love using chocolate in my everyday baking, like in gluten-free chocolate chip cookies or fudgy brownies (both staples in my house), chocolate is always my go-to ingredient when I am making something special.
And to me, nothing is more special than family. I recently found out that my parents were hosting a small family party (a reunion of sorts) at our home in Vermont. I am usually in charge of making some sort of appetizer for these events, but seeing as I have a major sweet tooth, I wanted to bring a dessert along that everyone would enjoy.
Chocolate was an obvious choice.
Being that I am the only person in my extended family who is gluten-free, and we have a few picky eaters in our bunch, I wanted a recipe that didn't "taste gluten-free." My mind immediately jumped to a cake, since coming together is surely a reason to celebrate, but truthfully I have not had the best of luck serving cake to this crowd.
But my mind was set, so I knew this time it had to be different.
Then I remembered our recipe for Chocolate Coconut Quick Bread. This was it. Not only are chocolate and coconut a perfect match, I have used coconut flour before and know that it makes ultra-moist, dense (but surprisingly light) cakes. Cakes that most certainly do not "taste gluten-free."
For this occasion I opted to make it in a loaf pan, as it would make for easy slicing, easy eating, and wouldn't necessarily need frosting. However, since this was going to be a party and all, I wanted to jazz up the loaf a bit by glazing it in chocolate and sprinkling it with toasted coconut.
The verdict (which I'm sure you're eagerly waiting for..)? I should have made two. It was gone in minutes and I'm still getting emails asking for the recipe. My gluten-loving family seriously loved it.
So let's dive in and bake this cake together, shall we?
To get started, you'll want to preheat your oven to 350°F. Grease an 8 ½" x 4 ½" loaf pan and set it aside.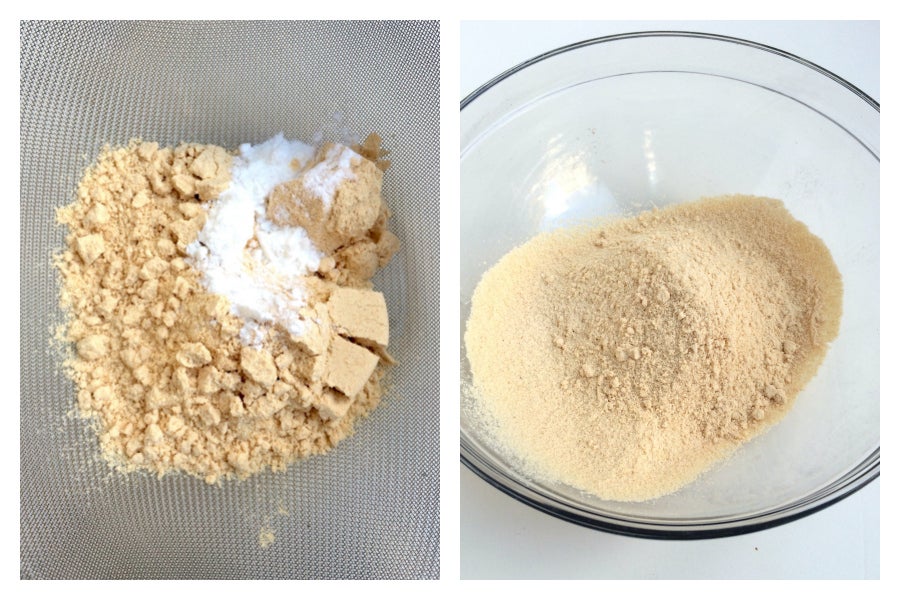 Sift together:
1/2 cup (64g) coconut flour
1 teaspoon baking powder
Set the flour mixture aside.
And now... it is time for your chocolate.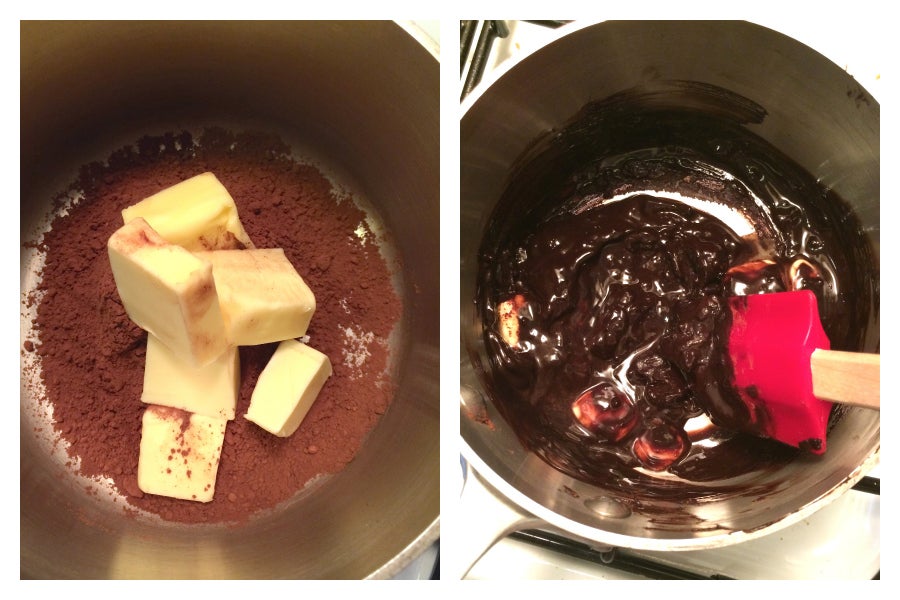 In a microwave-safe bowl (or in my case a small saucepan since I don't have a microwave), melt together:
6 tablespoons (85g) butter
1/2 cup (43g) Dutch-process cocoa powder
If you are using a saucepan, transfer the melted chocolate to a large mixing bowl once it is completely smooth.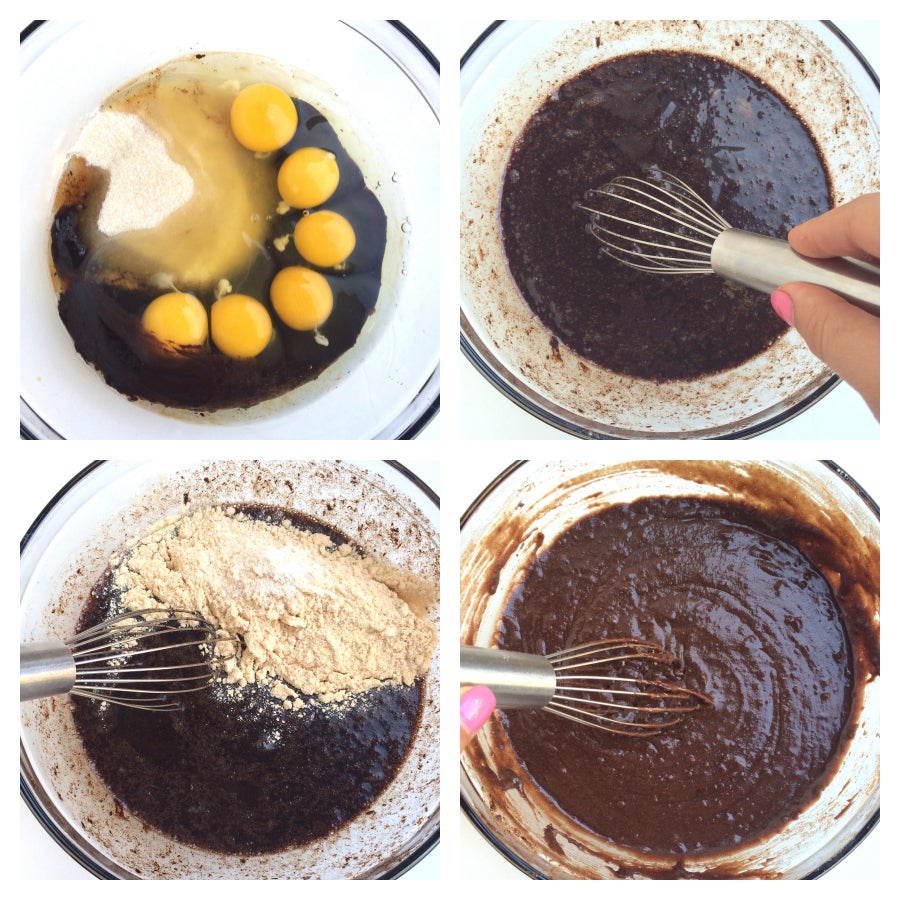 To the bowl with the melted butter-cocoa mixture, add:
3/4 cup (149g) sugar
1/2 teaspoon salt
1 teaspoon vanilla extract
6 large eggs
Whisk until smooth. Add the coconut flour-baking powder mixture and whisk again until completely smooth.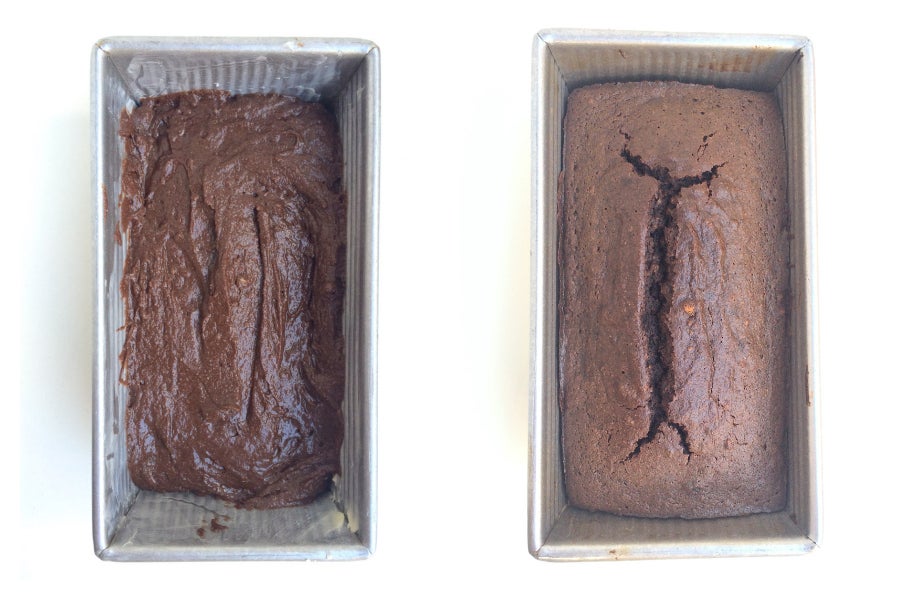 Pour the batter into the prepared loaf pan and let it rest for 10 minutes. As coconut flour is very absorbent, you will notice the batter continue to thicken as it rests. If you go too much longer than the 10-minute mark, you will want to reduce your bake time slightly, as there will be less moisture and the cake may dry out more quickly.
Bake the loaf until a cake tester (or toothpick) inserted into the middle comes out clean, about 35 to 45 minutes.
Cool the cake in the pan for 30 minutes, then turn it out onto a rack to cool completely.
Once the cake has cooled, you can top it with any glaze or frosting you would like (or not, if you are going for more of the pound-cake style).
For my loaf, I used a chocolate ganache, and then sprinkled the top with our toasted coconut chips.
Then simply slice, serve, and see your family's eyes light up! It is magical.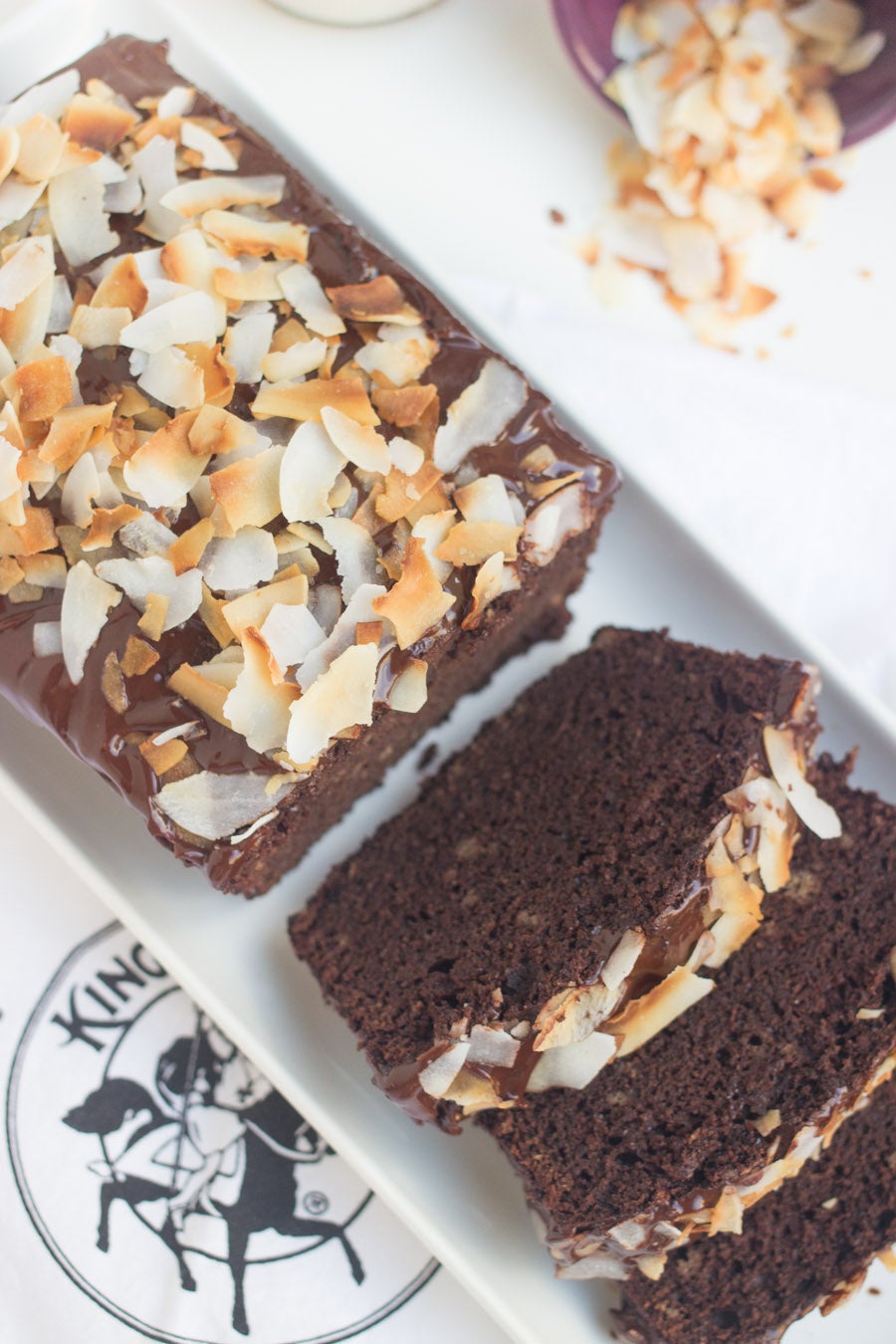 Finally, just a quick note about this recipe: if you would prefer, you can bake this cake in an 8" square cake pan. Follow the recipe as instructed, but decrease your bake time very slightly, to 30 to 35 minutes.
And now we'd love for you to please read, bake, and review our recipe for Chocolate Coconut Quick Bread.
Jump to Comments