Chia Energy Bars
A quick and tasty pick-me-up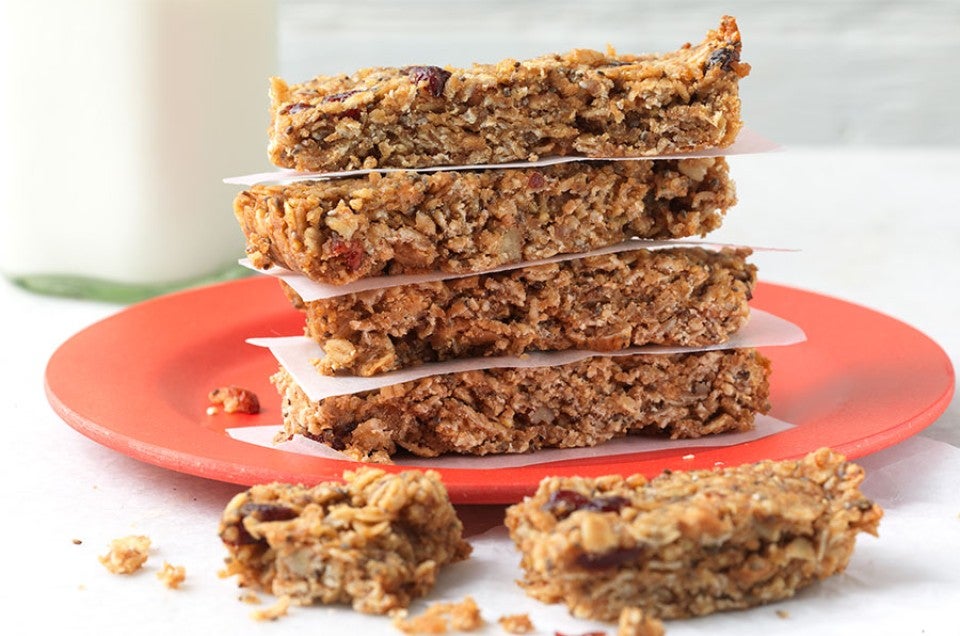 Fighting the dreaded 3 o'clock slump. We've all been there. You can feel it coming. It happens so regularly that it even has a designated time on the clock. Motivation goes out the window, to be replaced with a sluggishness that's hard to shake.
When this happens to me, and I glance at the clock early enough, preventative measures can usually be taken – i.e., I walk into the test kitchen and scavenge for yummies.
There are those off days, though. The dreaded ones where there are NO TREATS IN THE KITCHEN. It's enough to have a mild panic attack over. (Yes, I realize we're spoiled.)
Thankfully, my coworkers love to bake at home and are more than happy to bring in their baked goods to share. On one such sleepy occasion, I made my way through the creative department next door to whine a bit and see what was handed to me.
Jenn Whittingham, our art director and mom of two beautiful little girls, served me one of these magical bars, which I LOVED. I couldn't stop thinking about them, so I begged her for the recipe. Her version didn't come with any of the bells and whistles that my sweet tooth is normally looking for, but just like her kiddos, I felt like I was getting a major treat.
These bars are sweet, sweet enough to feel like a dessert and to mask the whole-grain ingredients inside. A win-win situation, if you're a parent looking to sneak in something a little bit better-for-you.
Looking for an afternoon pick-me-up? Out on a hike and in need of some nourishment? Sending your kids outdoors to play and want to pack along a little treat? These Chia Energy Bars handily meet all of these needs.
First things first – you're going to want to cook up some quinoa. Read the back of the package on that one, but it's typically 2 cups of water for every 1 cup of quinoa. You only need 1/2 cup (92g) for this recipe, so you'll have a lot left over. That was my issue when I first made these bars. I solved the problem by making multiple batches of bars and enjoyed the rest for lunch. Win.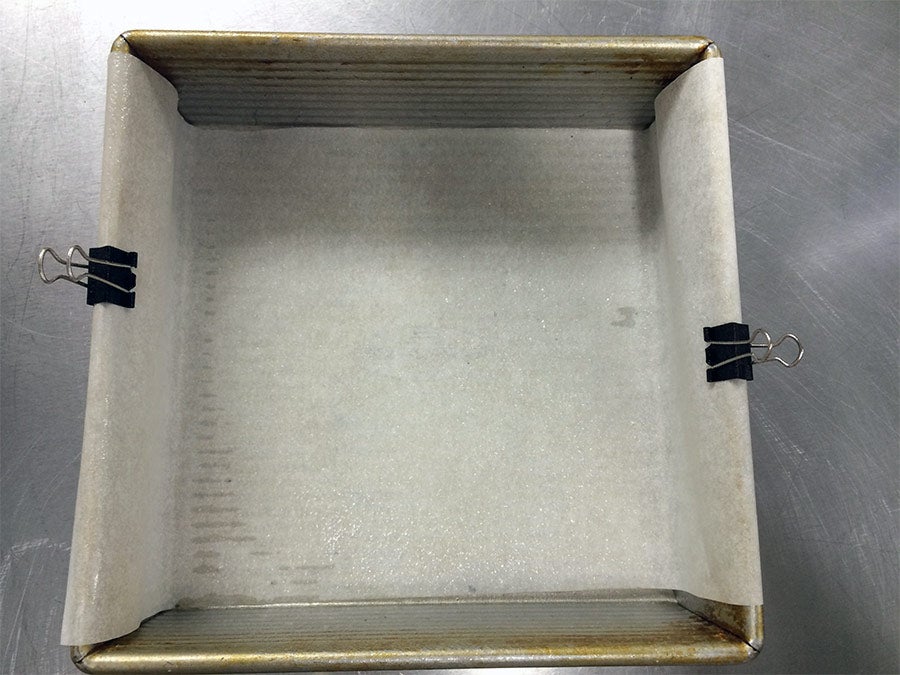 Preheat the oven to 325°F. Grease or line an 8" square pan with parchment paper. I use parchment paper in all of my baking, clipping up the sides with mini metal binder clips.
Why, you ask? Simple. I don't like stressing out about my beautiful baked goods crumbling as I tip the pan upside down, crossing my fingers that it will make it intact as it crashes onto the cooling racks, hopefully with nothing left behind on the pan edges. I love to bake, NOT to re-bake. With parchment, I can simply remove the clips and gently lift my treat from the pan and onto the rack. No stress, no mess.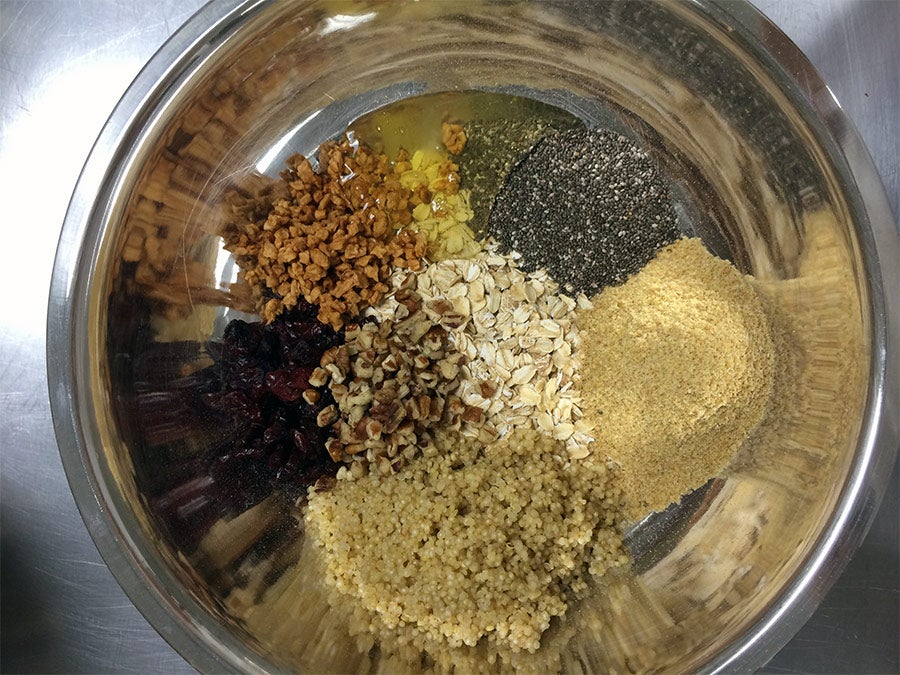 In a medium mixing bowl, combine 1 1/2 cup (134g) old-fashioned rolled oats, 1/2 cup (92g) cooked quinoa, 1/4 cup (35g) flax meal, 3 tablespoons (28g) chia seeds, 1 large egg white, and 1/2 cup (57g) dried fruit, nuts, chocolate chips, or a mixture (your choice). For the first round, I went with dried cranberries, dried apples, and diced pecans.
It's really crucial to place everything in the bowl in little piles. I found that to be the case, at least. It's a pretty lengthy list of dry ingredients, and getting distracted/called away could mean you lose track. Then you have to pick through your ingredients to try to remember. These bars aren't supposed to be a difficult thing to put together; let's keep it that way!
Can't eat eggs? No problem-o. Mix together 1 tablespoon out of the flax meal listed above, with 3 tablespoons of water in a separate dish, and allow to rest for 10 minutes, until the mixture becomes gel-like. Ta-da! Substitute this flax mixture for the egg in your recipe.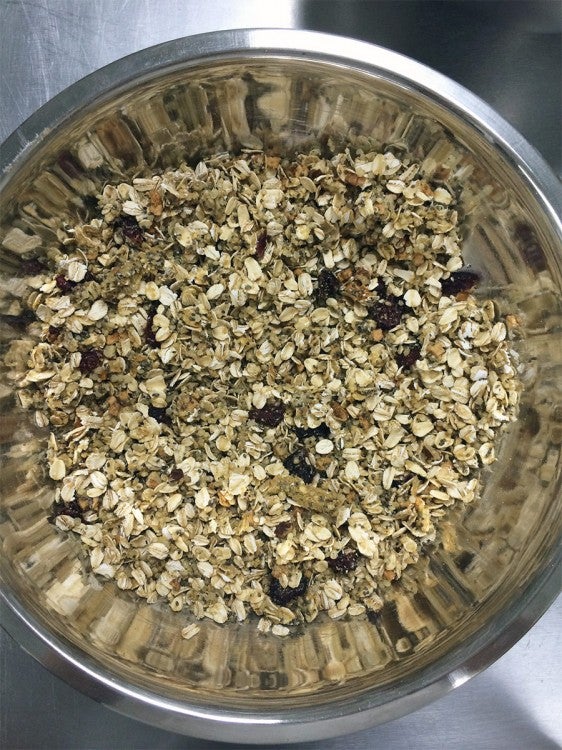 Toss everything together until fully combined; set the mixture aside for the moment.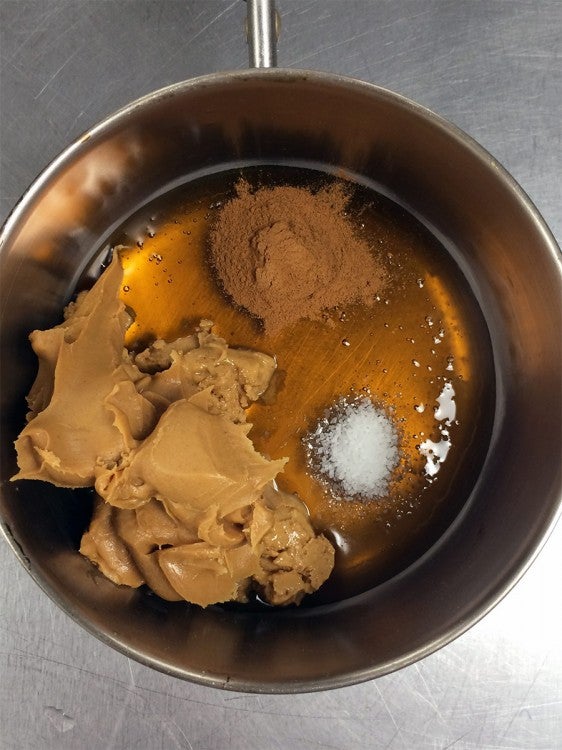 Combine 1/2 cup (170g) honey, 1/2 cup (135g) nut butter (I used unsalted natural peanut butter), 1 teaspoon ground cinnamon, and 1/4 teaspoon salt* in a small saucepan set over medium heat. Cook, stirring constantly, until smooth and well blended.
*If you're using salted nut butter, I recommend lowering the salt to 1/8 teaspoon.
Don't let the mixture boil, just let it get warm and fluid enough to blend easily with the dry ingredients, 2 to 3 minutes.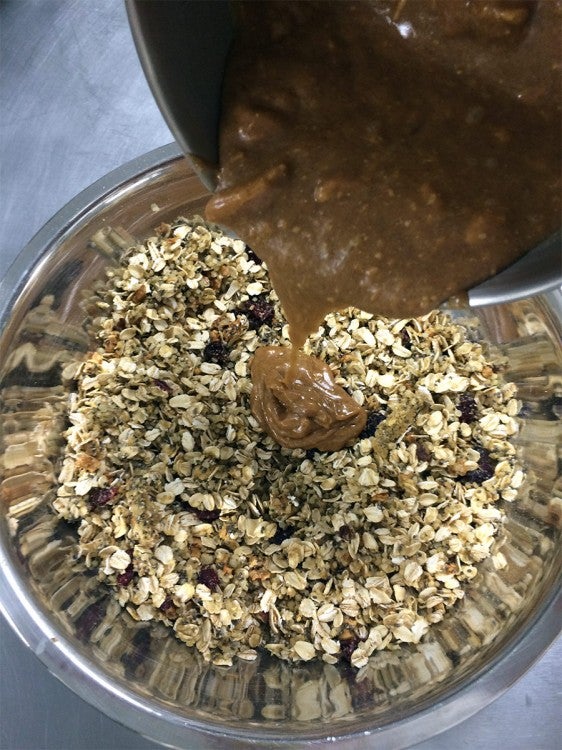 Pour the honey mixture over the dry ingredients and mix until everything is coated.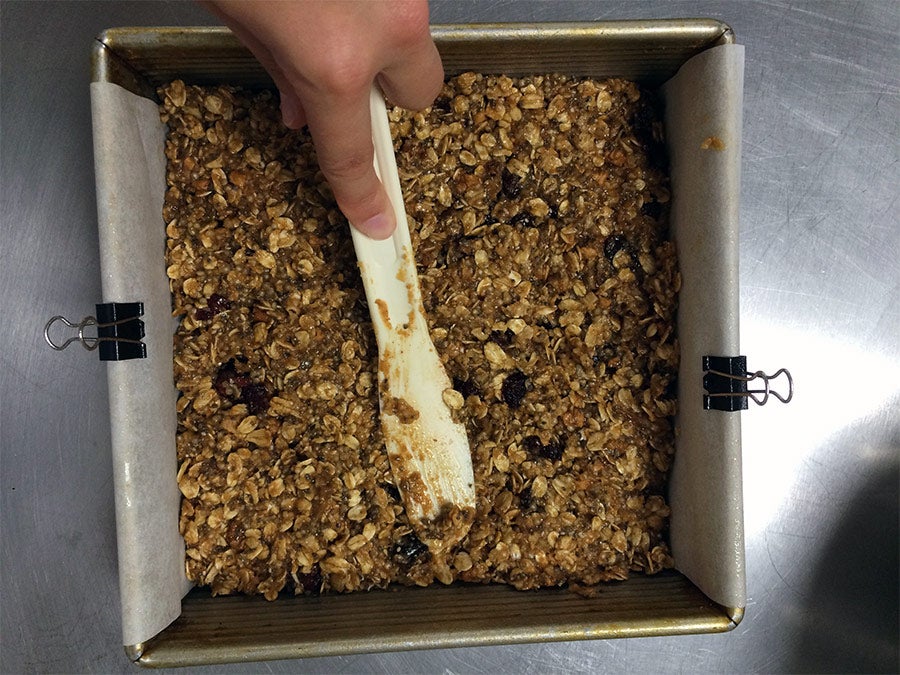 Press the mixture into the prepared pan.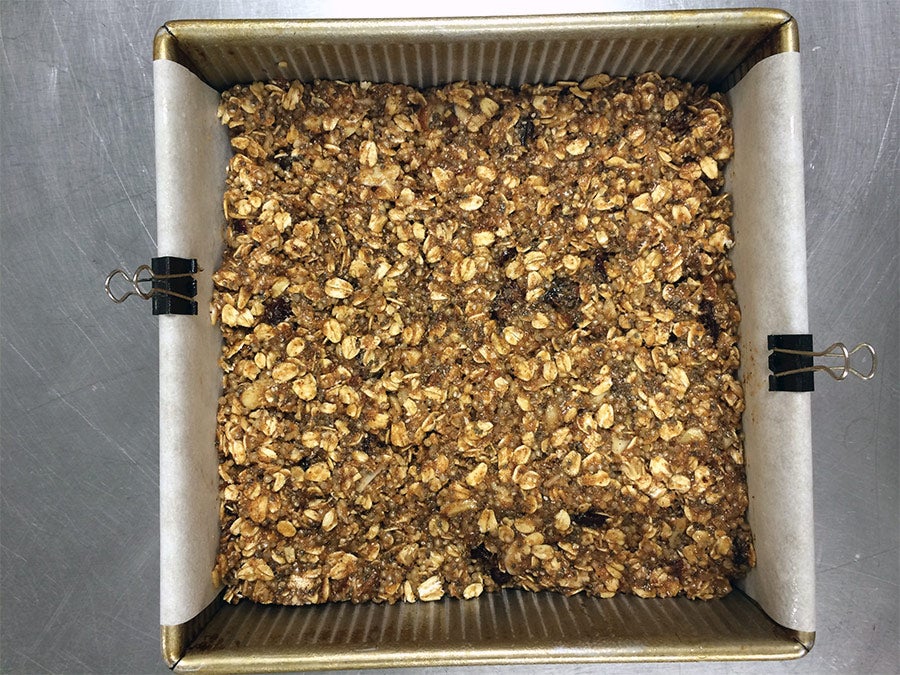 Bake for 23 to 25 minutes, or until the oats on the edges start to turn golden brown. Remove the pan from the oven and let the bars cool completely before serving.
Like I said earlier, I had a lot of quinoa to burn through, so I tried out a couple of different variations. I wanted to see how they'd taste with different nut butters. Mainly, though, I was going camping over the weekend and wanted snacks to take along!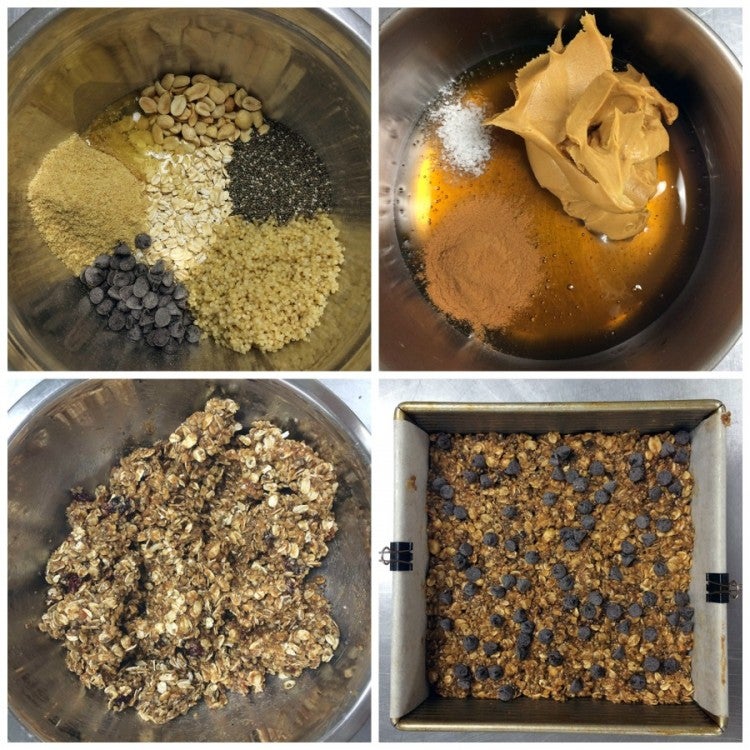 Round 2 was made with Skippy crunchy peanut butter. Salted, kid-friendly, and less expensive than the unsalted natural stuff. Because this was the youthful version, I added unsalted peanuts and bittersweet chocolate chips. Also because chocolate makes everything better, right?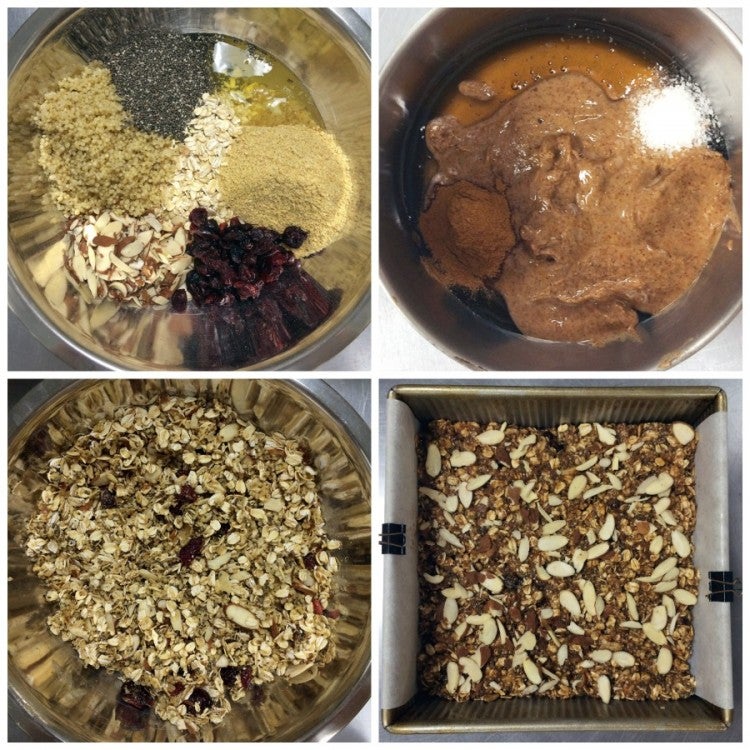 Round 3 was made with unsalted almond butter, sliced almonds, and cranberries. It was a different nut (though peanuts are technically legumes), but it held up just as well. Yum!
All baked up in the same amount of time, all tasted delicious, and surprising to me, all seemed to have more or less identical nutritional information.
So guess what? If you've got picky eaters on your hands, throw some dark chocolate into the mix. If it looks like candy, it must BE candy, right?! Never mind that it's packed with the good stuff, guaranteed to get them through the day with tip-top energy.
Can you make these bars with sunflower butter? It never made it into testing, but I have to imagine that they'll hold together just as well. The egg is doing most of the binding here. The nut butter is mostly just for flavor and protein.
There are no magical claims to go along with these bars; I'm not saying they'll propel you up Mount Washington or push you the final mile on your marathon; that's on you and your determination.
What they will do is pack up nicely in your backpack while you're off on your grand adventures. They'll fill you will a sense of accomplishment that you created a delicious and filling snack that you made yourself from the very finest ingredients.
And finally, Chia Energy Bars store nicely in your desk, ready to fight the dreaded afternoon slump.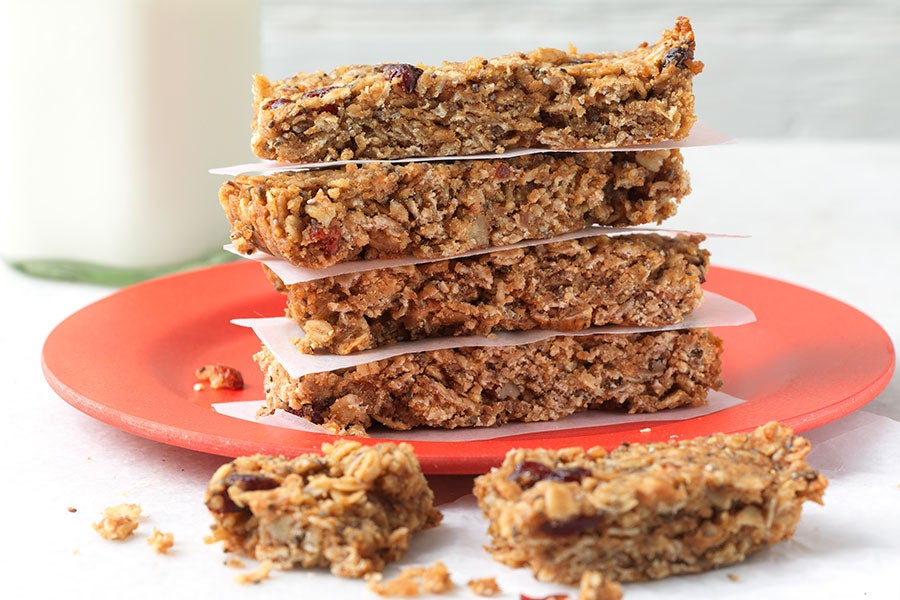 For another tasty and portable snack option, try our Chewy Granola Bars or Breakfast Cookies. 
Jump to Comments