8 delicious things to do with zucchini
Don't lose it – use it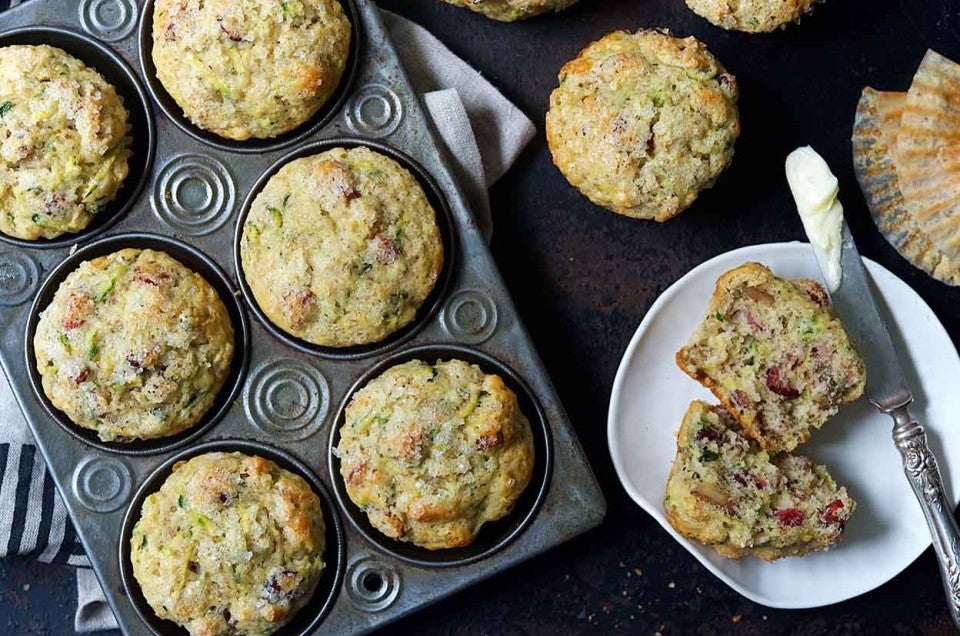 Why does anyone grow zucchini?
I mean, it's not the tastiest vegetable in the world. (Actually, it's a fruit – though it sure doesn't act like one.)
Enjoy a wonderfully sweet carrot. Pop a handful of sun-warmed cherry tomatoes into your mouth. Or roll your eyes blissfully as you enjoy those first new peas of the season.
Now bite into a zucchini. Get the picture?
Zucchini is a paradox: not only is it relatively taste-free, it grows like crazy. And then hides from you under its enormous leaves. So you end up with a you-know-what-load of over-sized, spongy fleshed, basically tasteless vegetable.
And you can't just compost 'em, right? I mean, vegetables are supposed to be picked and eaten. So you sigh, and dutifully harvest your always-bumper crop, then start thumbing through cookbooks or browsing online for a recipe that'll transform zucchini into something you'd actually want to eat.
OK, maybe I'm being a bit too harsh; if nothing else, zucchini is gratifyingly easy to grow. And once picked, with help from its fellow ingredients, it can become something quite tasty.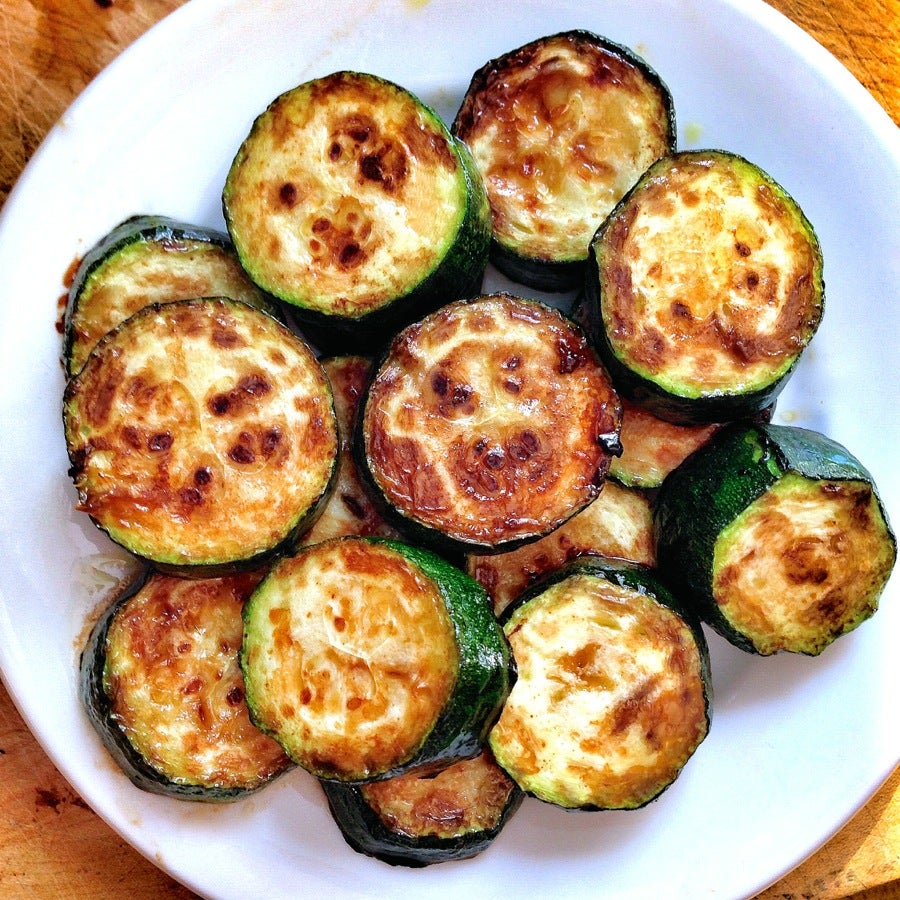 Sometimes it doesn't even need much help: one of my favorite ways to enjoy zucchini is sliced into rounds, sautéed in olive oil, then finished with a splash of soy sauce.
Still, most people see zucchini as an opportunity to get out the mixing bowl, the muffin tin, the cake pan, flour and sugar, butter and eggs and spice… because, at the end of the day, we're all familiar with zucchini bread and its sibling, zucchini muffins. Like banana or pumpkin bread, zucchini bread is comfort food at its best: mild, soft, and sweet.
Now, zucchini bread and muffins are fine (you'll find them in the recipes below), but honestly, they don't make much of a dent in your over-bountiful harvest. So I've decided to share with you a few recipes that use pounds – not ounces – of zucchini, before gradually tapering down to those using only 1 or 2 zukes.
You may have a ton of zucchini on the counter. You may, in the absence of a garden and/or over-zealous gardening friends, actually have to go out and BUY zucchini. But whatever you think of it – anticipated delight, garden pest, simple pleasure, staple ingredient – browse through the following zucchini dishes. I'm sure you'll find at least one that'll tempt you.

Recipe: Zucchini Frittata
Zucchini used: 2 lb.
Why you'll like it: Because you get the wonderful, rich, creamy quiche experience without having to roll out any crust. Because frittata is delicious at breakfast, with toast; and makes a nice light lunch or dinner, paired with salad. Because it takes a 2-pound whack out of your zucchini supply.

Recipe: Baked Zucchini Sticks and Sweet Onion Dip
Zucchini used: 1 1/2 lb.
Why you'll like them: Because everyone else does! Since introducing these baked zucchini sticks 3 years ago, the recipe's become one of our most shared ever, online and via social media. With their crisp/crunchy crust and meltingly smooth interior, these sticks are simply fantastic. And that's even before you add the sweet onion dip!

Recipe: Zucchini Cheese Pancakes
Zucchini used: 1 1/2 lb.
Why you'll like them: Savory pancakes are an unexpected change from the maple syrup variety. And though these use more flour, fewer eggs, and are sautéed rather than deep-fried, they're happily reminiscent of fritters, flavor-wise.

Recipe: Zucchini Chocolate Cake
Zucchini used: 1 lb.
Why you'll like it: Because who doesn't love deep-dark chocolate cake with rich fudge frosting? The zucchini, while indiscernible in the cake, lends it wonderful moisture and enhances its keeping quality.

Recipe: The Shipyard Galley's Zucchini Muffins
Zucchini used: 3/4 lb.
Why you'll like them: These muffins are as moist and hearty as bran muffins, and flavorful as zucchini bread. The recipe makes 27 muffins; and the batter can rest in the fridge up to 4 days, so it's perfect to keep on hand during weekend gatherings of family and friends. "Who wants muffins? OK, 4, 5, 6..." Bake just enough so they're super-fresh.

Recipe: Double Chocolate Zucchini Bread
Zucchini used: 3/4 lb.
Why you'll like it: Think of the best moist, dense chocolate pound cake you've ever had. Now add chocolate chips. And the fact that you're actually using up some of your zucchini. I mean, what's not to like?!

Recipe: 100% Whole Wheat Zucchini Chocolate Chip Bread
Zucchini used: 3/4 lb.
Why you'll like it: Because it's 100% whole wheat – and just as moist, dense, tender, and tasty as any zucchini bread made with all-purpose flour. Plus, here's a tip: Substitute 2 cups King Arthur Gluten-Free Multi-Purpose Flour for the 2 cups whole wheat flour; add an additional egg, and 1/2 teaspoon xanthan gum; and let the batter rest for 15 minutes before pouring it into the pan and baking – and you've got a superior gluten-free zucchini bread!

Recipe: Zucchini Lemon Muffins
Zucchini used: 1/2 lb.
Why you'll like them: Says Sweething, from our KAF Community: "I made these as a change to the loaves of zucchini bread I've been making. Nice and fluffy, lemony... these were my best muffin attempt yet! I love them toasted with butter!"
Embrace the best of zucchini 
So, was I right? Have you found a new must-make zucchini recipe?
I hope so – those crazy things out in your garden are getting bigger and bigger even as you read this! 
Let us know your favorite way to use up an abundance of zucchini in the comments, below. Sweet, savory, both? We want to know! 
Jump to Comments