Ok, if you aren't a Crosby, Stills & Nash fan, you may not get my title; but after a childhood with them as a staple portion of our background noise at home and sing-a-along in the car, I just couldn't help myself.
Their music is part of my culture – a piece of my upbringing that transports me to some of the fondest memories of my father's musical influence. I can easily and vividly recall driving – newly licensed and windows down – with my friend, Maria, and this legendary band competing with the wind in our ears.
And if you listen carefully to more of their lyrics, you'll notice that CSN was quite in tune with their spiritual connections as well as their views on war and peace.
And WAY before David, Stephen, and Graham came along, during the times of early secular medieval chant, Renaissance and even into the Baroque period when Christianity continued to spread, it was common for monks to cross their breads and buns with an icing mixture of flour and water (thankfully that icing has evolved into something more sweet and palatable). The cross was an attempt to ward of the evil spirits and keep the breads from staling or becoming moldy.
Since gluten-free is in a category of its own – an alternative diet and lifestyle, if you will – I thought it appropriate to give the hot cross bun a southern flair for this year's Easter season. How about a twist on our tender, flaky gluten-free biscuit recipe made with our ever-so-wonderful Gluten-Free All-Purpose Baking Mix? Join me to make them now!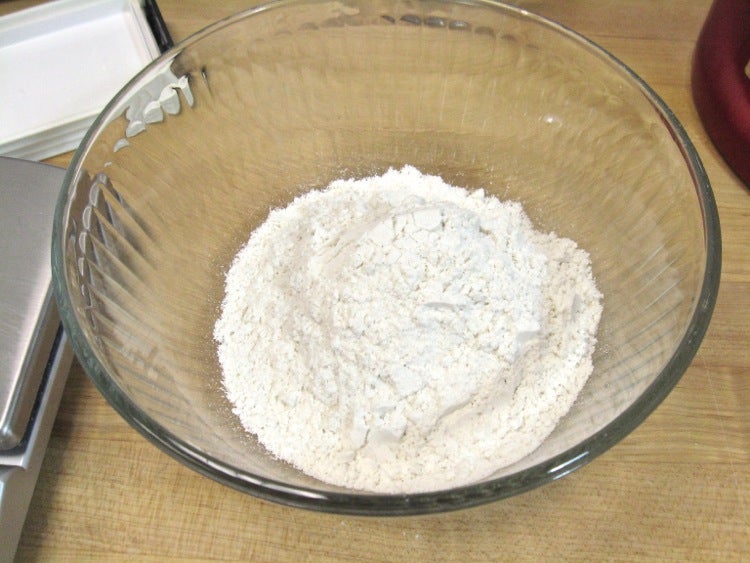 You can begin by preheating your oven to 400°F and placing 2 cups (241g) Gluten-Free All-Purpose Baking Mix in your bowl.
Remember, now this, is our gluten-free baking MIX - not our gluten-free multi-purpose flour.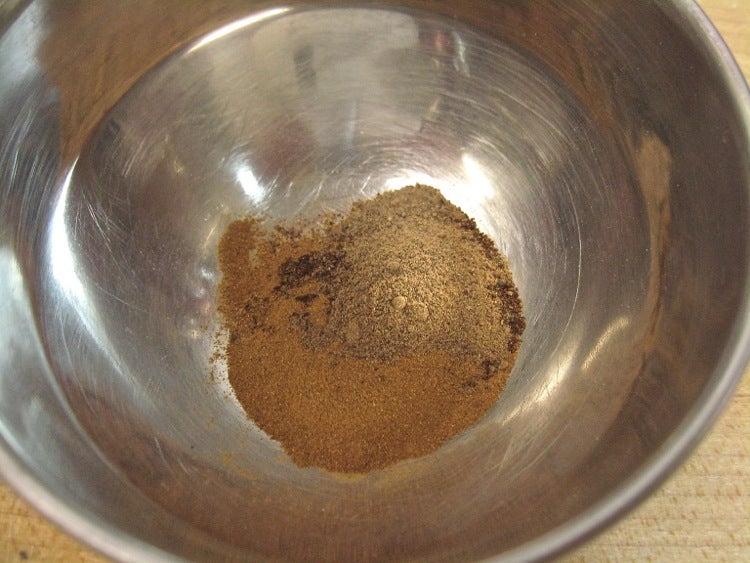 Add 1/8 teaspoon cloves, 1/8 teaspoon nutmeg, and 1/2 teaspoon cinnamon, whisking everything together.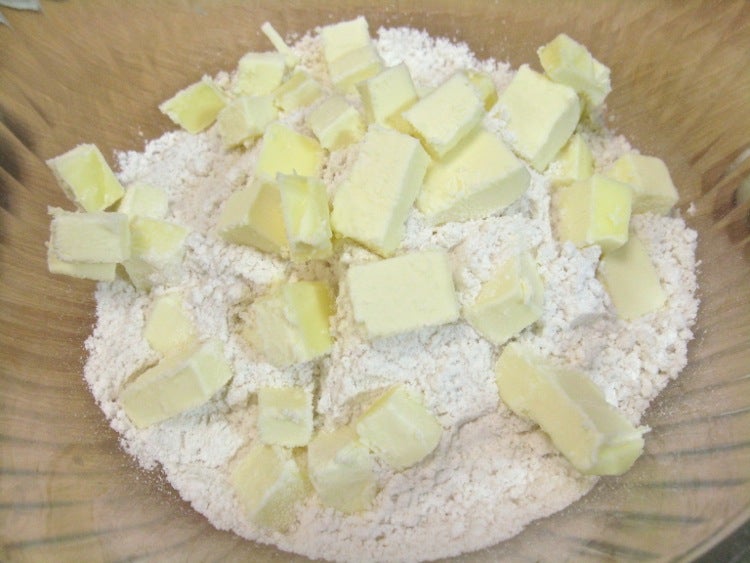 Add 8 tablespoons (113g) cold butter, cut into small cubes.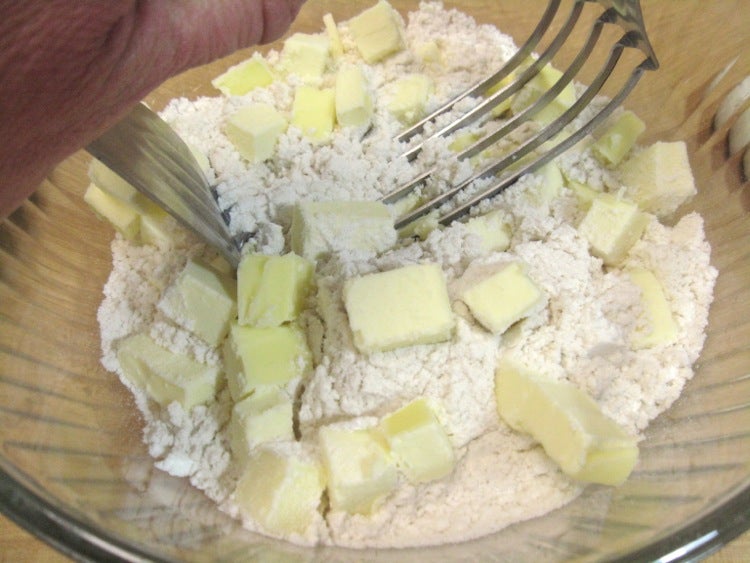 Work the butter into the dry ingredients using a pastry blender or two forks. You can even use your hands, if you work quickly and don't allow the butter to become warm. Should the temperature of the butter get too warm, you'll risk the losing flaky texture of your final product.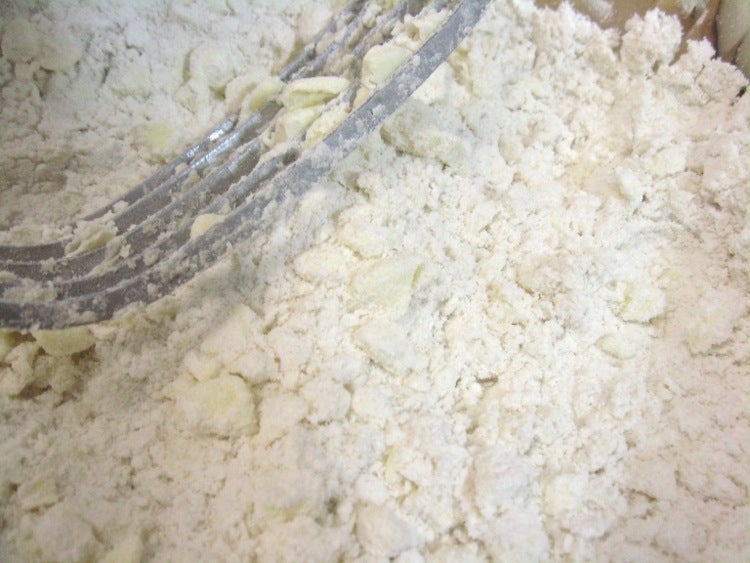 Once the fat is cut in, the mixture should be crumbly-looking, with pea-sized pieces of butter.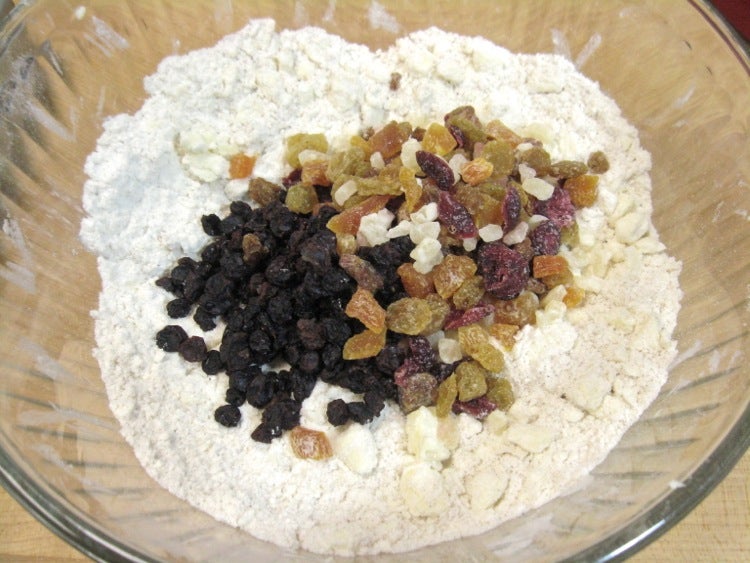 Stir in 1/4 cup (35g) currants (you can also use dark raisins), and 1/2 cup (71g) dried fruit.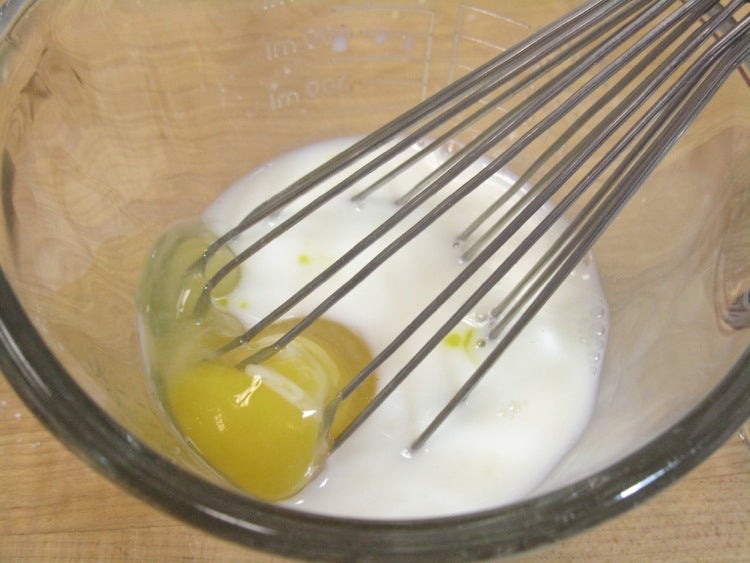 In a separate bowl or measuring container, whisk together 1/2 cup (113g) milk and 2 large eggs.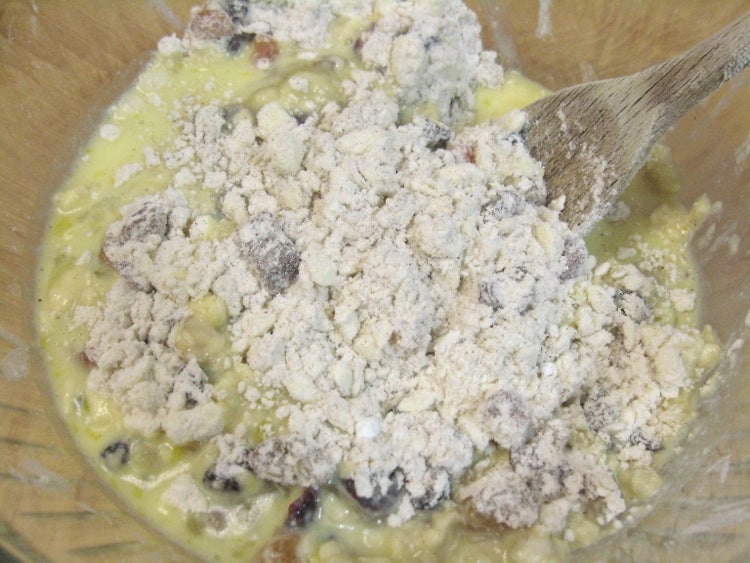 Blend the liquid ingredients into the dry, stirring slowly and gently...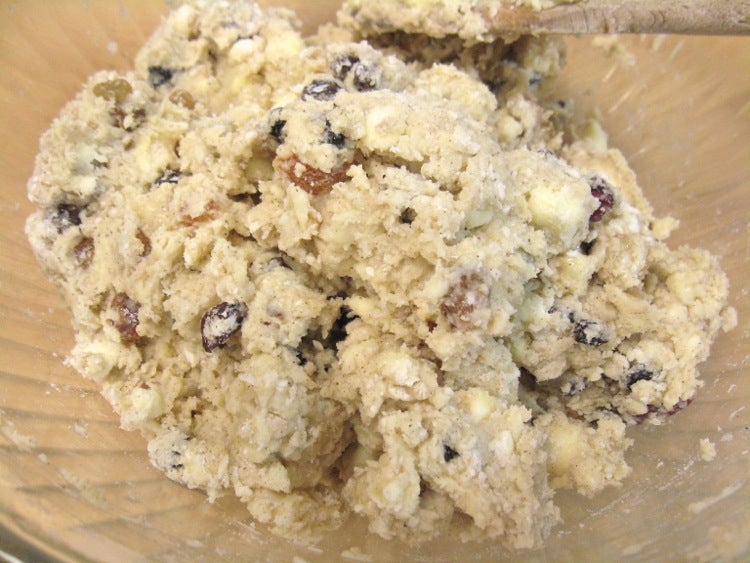 ...until everything is just combined/moistened.
Turn the dough out into a greased 8" x 8" baking pan.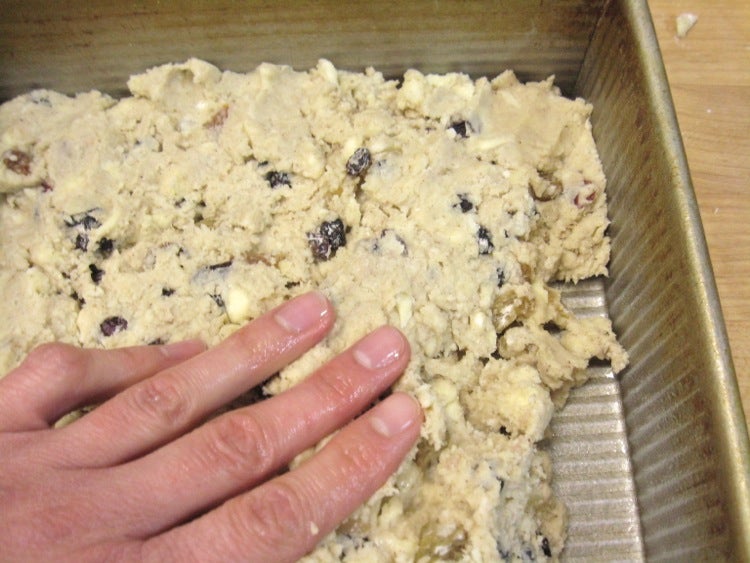 Press the dough out evenly, and brush the top with melted butter.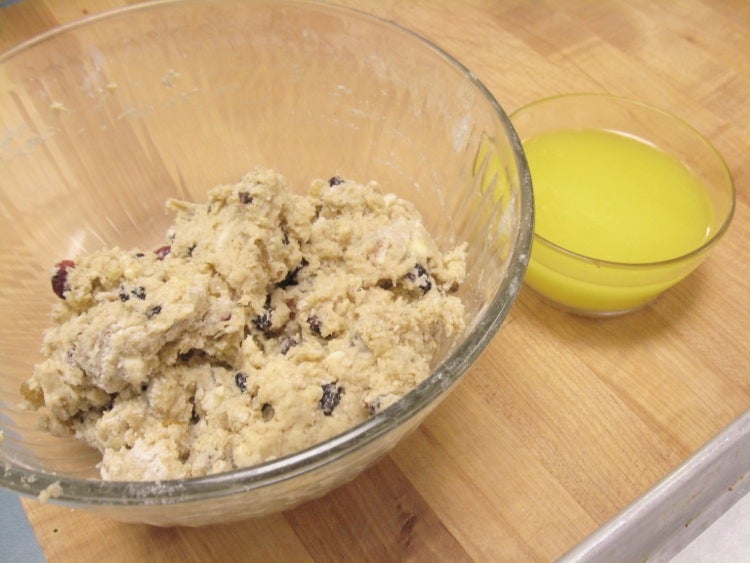 To make drop biscuits that will end up looking more like traditional hot cross buns ...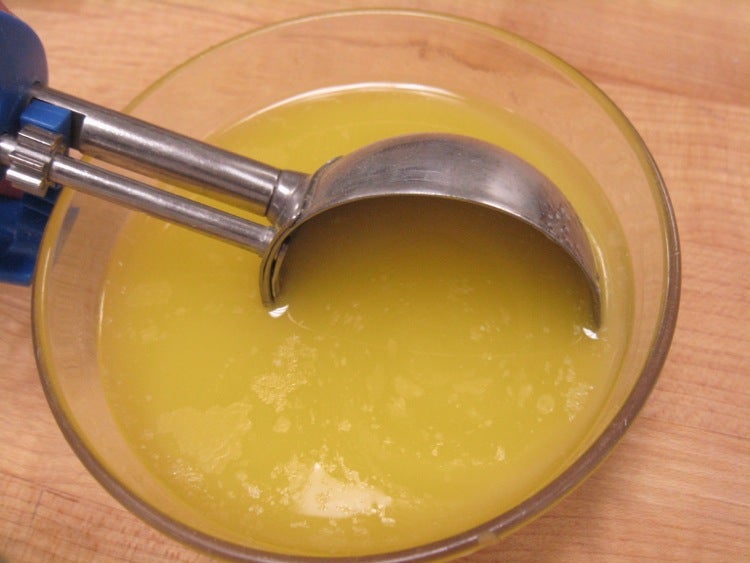 ... use a muffin scoop dipped into melted butter, and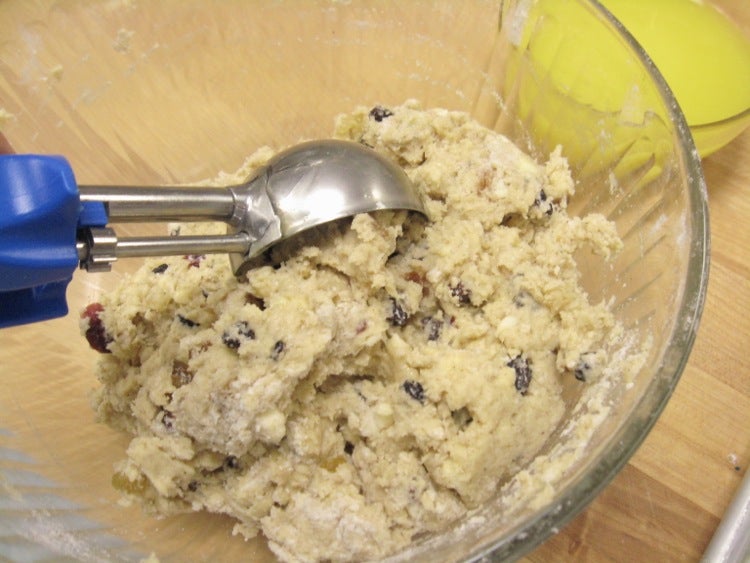 drop the dough portions into a lightly-greased 8" x 8" pan, or onto a parchment-lined baking sheet.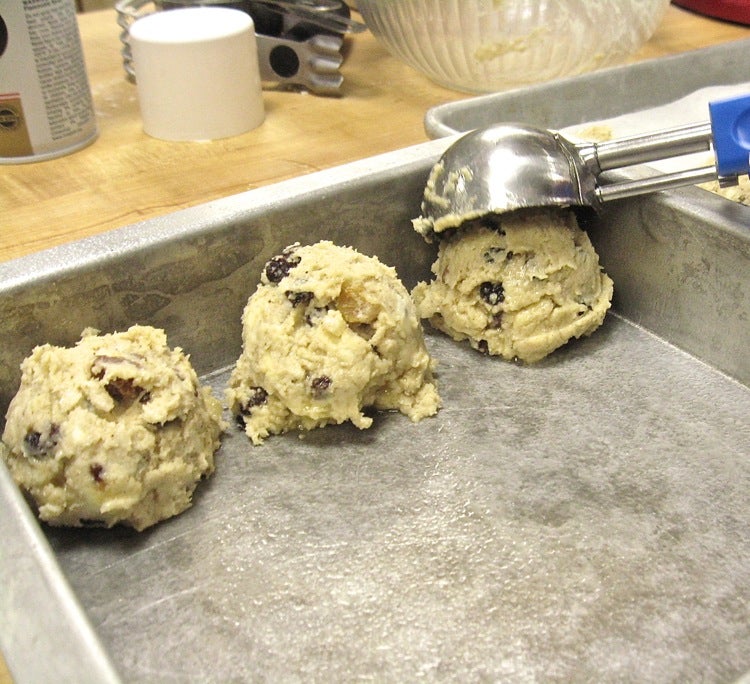 Coat the muffin scoop with melted butter each time.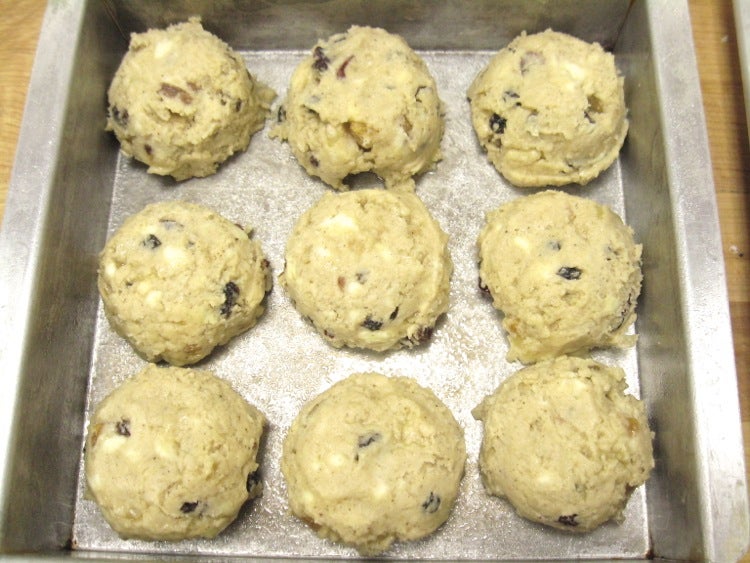 Very lightly press the tops of each biscuit before placing them in the oven. Bake the biscuits for about 18 minutes, or until they're golden brown.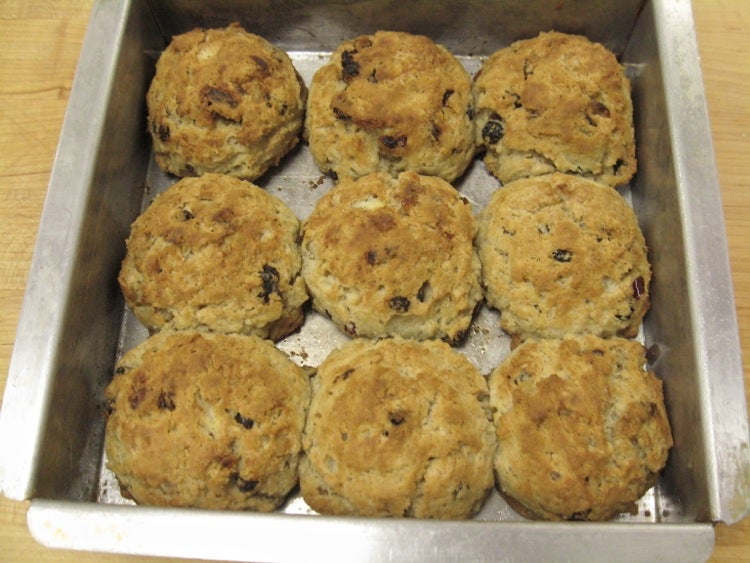 Cool the biscuits completely before icing them.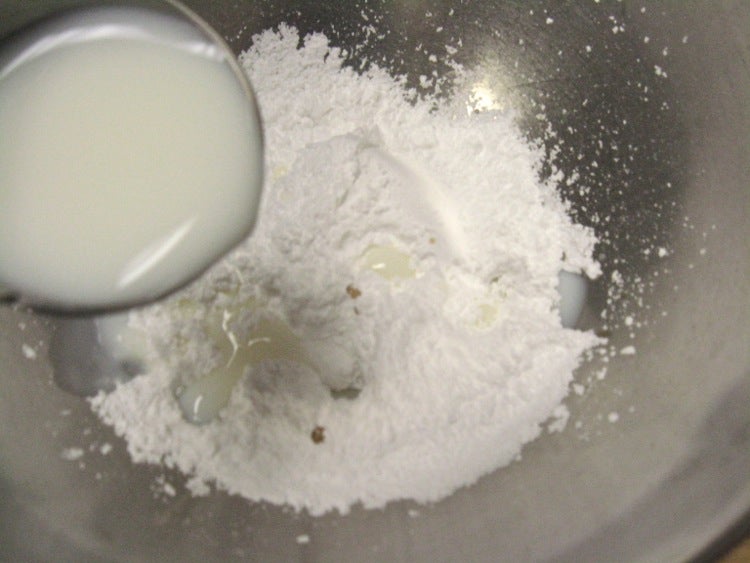 To make the icing, combine 3/4 cup (85g) confectioners' sugar, 1/4 teaspoon vanilla, and 2 to 3 teaspoons milk and mix until smooth.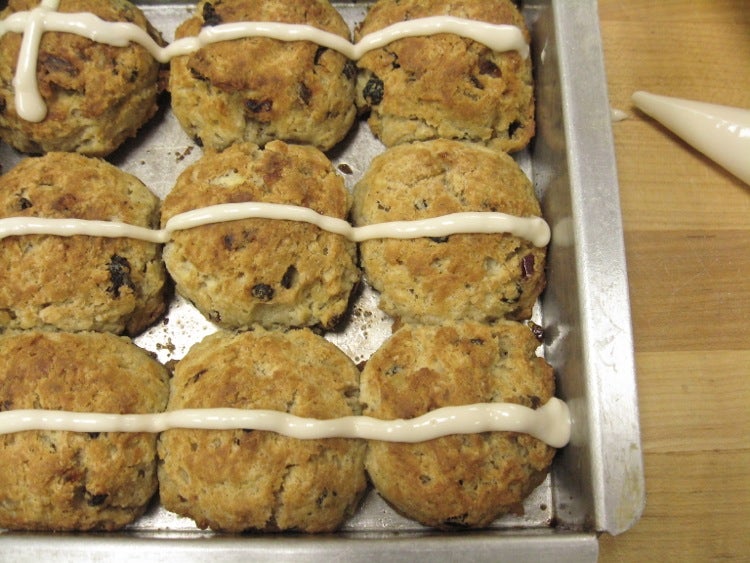 You want the icing to be a good, thick piping consistency.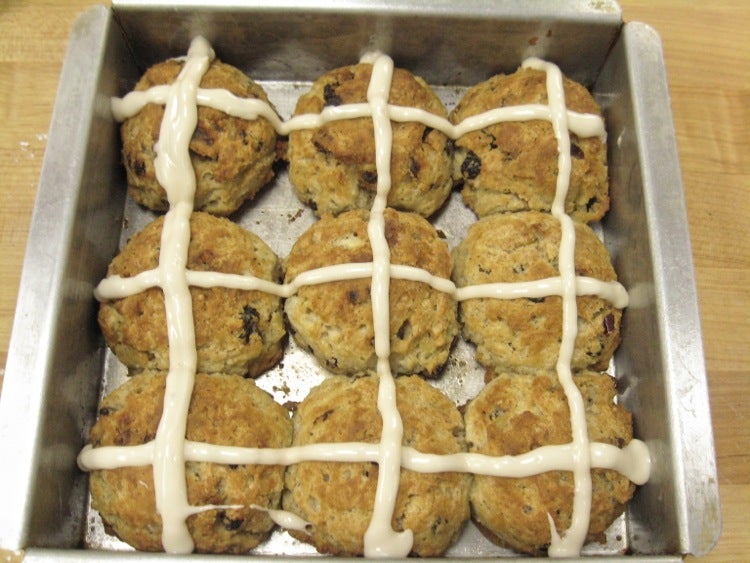 And yes, don't think for a second that in my testing process, I didn't just slather one completely in the leftover icing. It had to be done, I do confess!
I hope this recipe adds a little variety to your Lent season or Easter table this year. Enjoy!
Please read, bake and review our recipe for Gluten-Free Hot Cross Biscuits.
Jump to Comments