Lemon Meringue Angel Food Cake
Light and lovely with a twist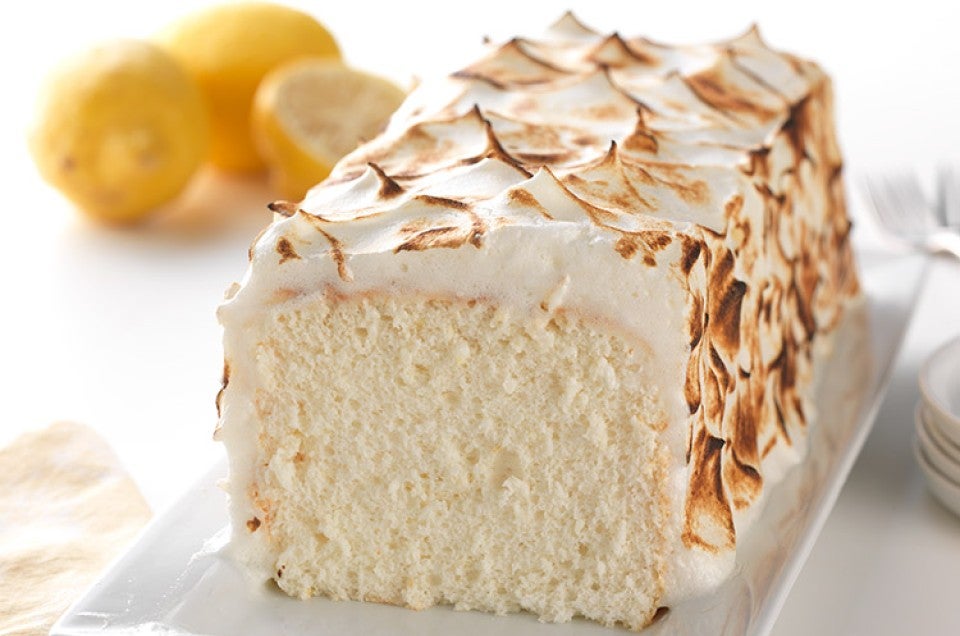 Lemons are yellow, but color me green with envy right now.
Despite the several inches of snow we still have in our yard here in Vermont, I know there are parts of the country where folks are already starting to harvest fresh fruits and veggies. Boy oh boy, what I wouldn't give to see even a few green buds at this point.
I'm not going to let myself succumb to the green-eyed monster, though. In fact, I'm going to give him a makeover and turn him into a golden-eyed angel, in the form of light and lovely angel food cake. To take it one step further, he'll get a new hairdo of lofty meringue, too, and become the envy of the heavenly choir.
Let's make Lemon Meringue Angel Food Cake.
First, preheat your oven to 325°F.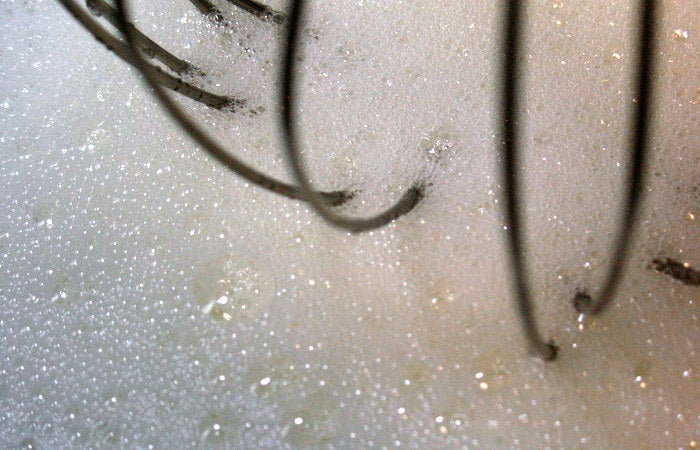 Place 12 eggs whites – or substitute 3/4 cup (12 tablespoons) dried egg whites + 1 1/4 cups cold water – in the bowl of your mixer. Use the whisk attachment to beat on low speed until a frothy foam develops.
Anyone else seeing bubble bath here?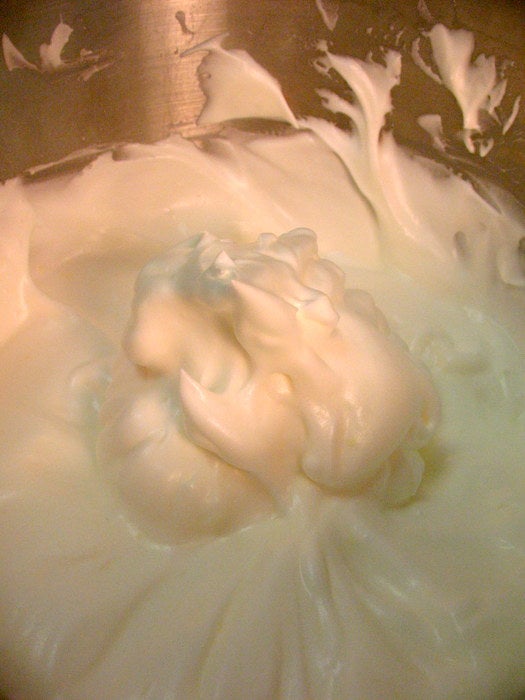 Once the base of foam is well established, you can start to gradually add 1 cup granulated sugar, 1 1/2 teaspoons cream of tartar, and 1/4 teaspoon salt. Increase the speed to high and whip until the batter is thick and stiff.
Now we're talking shaving cream instead of bubble bath.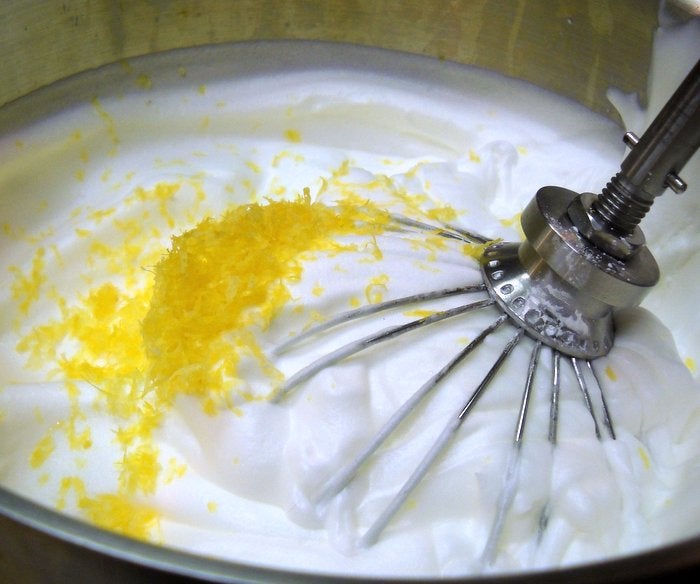 Remove the bowl from the mixer and use the whisk by hand to mix in 2 tablespoons freshly grated lemon zest. Be sure to use fresh zest for this recipe; dried zest isn't going to give you the same depth of flavor.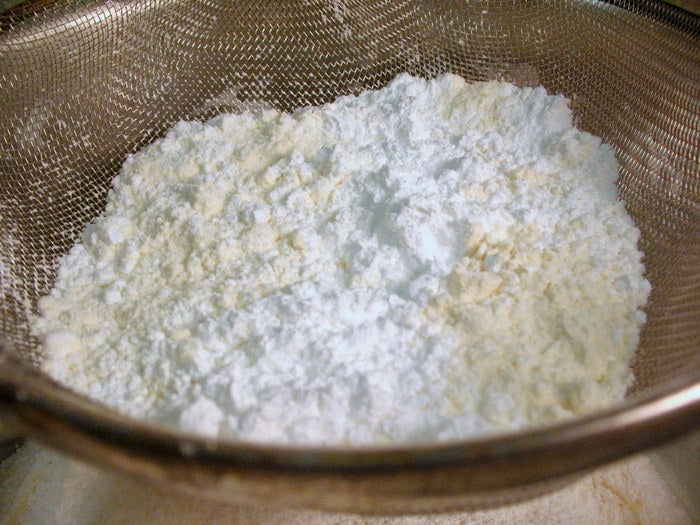 Grab a large spatula. Place 1 1/2 cups confectioners' sugar and 1 cup (4 1/4 ounces) King Arthur Unbleached All-Purpose Flour in a sieve. Sift this over the cake batter in three portions, folding the dry ingredients into the whipped whites each time just until no dry streaks remain.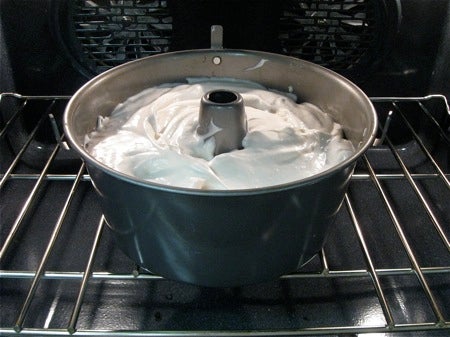 Spread the batter in an ungreased angel food pan, either round or rectangular (like that shown in the photo at the top).
Bake the cake for 40 to 45 minutes.
Don't be surprised if the cake rises quite high in the oven, then sinks a bit towards the end of baking. This is normal for angel food cakes.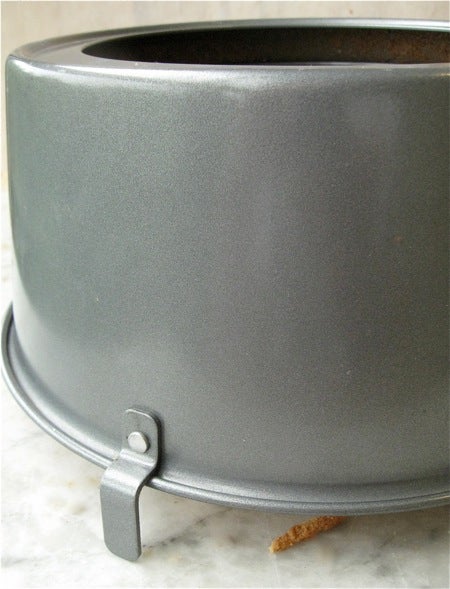 Cool the cake upside down, according to your pan's directions (if you still have any directions). I like the pans with the little feet built right in; it saves me from looking for a bottle to balance it on.
When the cake is completely cool, remove it from the pan and place it on your serving plate while you make the meringue. Remember, once that meringue is added, you won't be able to move the cake without encountering a very sticky situation!
For the meringue, you'll follow the same steps of whipping the whites, then adding the sugar and cream of tartar as described previously. Bubble bath to shaving cream, but in a small version:
3 large egg whites
1/3 cup granulated sugar
1/4 teaspoon cream of tartar (this adds stability to the whites)
1/4 teaspoon salt (for flavor)
1/2 teaspoon vanilla extract
Spread the meringue in a nice, thick layer all over the cake, and break out the torch! If you don't have a torch, place the cake carefully on an oven-proof platter or baking sheet and toast the meringue under the broiler.  The sides will not get as browned, but that's perfectly all right.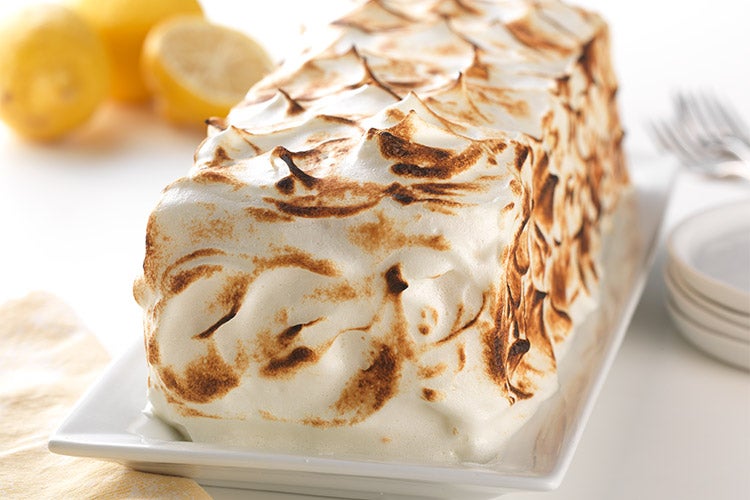 A dessert you'll be proud to serve no matter what the season. Gabriel, cue the horns and take it away!
Please make, rate, and review our recipe for Lemon Meringue Angel Food Cake.
Print just the recipe.