Shamrock Shakes at McDonald's. Irish Creme Coffee and Mint Oreo Donuts at Dunkin'.
Burger King's memorable (or best forgotten?) green ketchup with fries.
Corporate America celebrates St. Patrick's Day by going green, at least food-wise. And we all go along for the ride: a day of green-frosted cupcakes, green cookies, and even green beer is temporary fun – and this year, a nice break from an extremely long and challenging winter.
But honestly, there're so many more ways to celebrate Ireland's favorite holiday beyond adding green food coloring to your favorite cupcake icing. Really.
Check out some of our favorite Irish-American recipes – they're not bright green, but their warm brown and rich gold colors are a happy substitute.
And for those of you who HAVE to bake something green – keep reading, we've got you covered!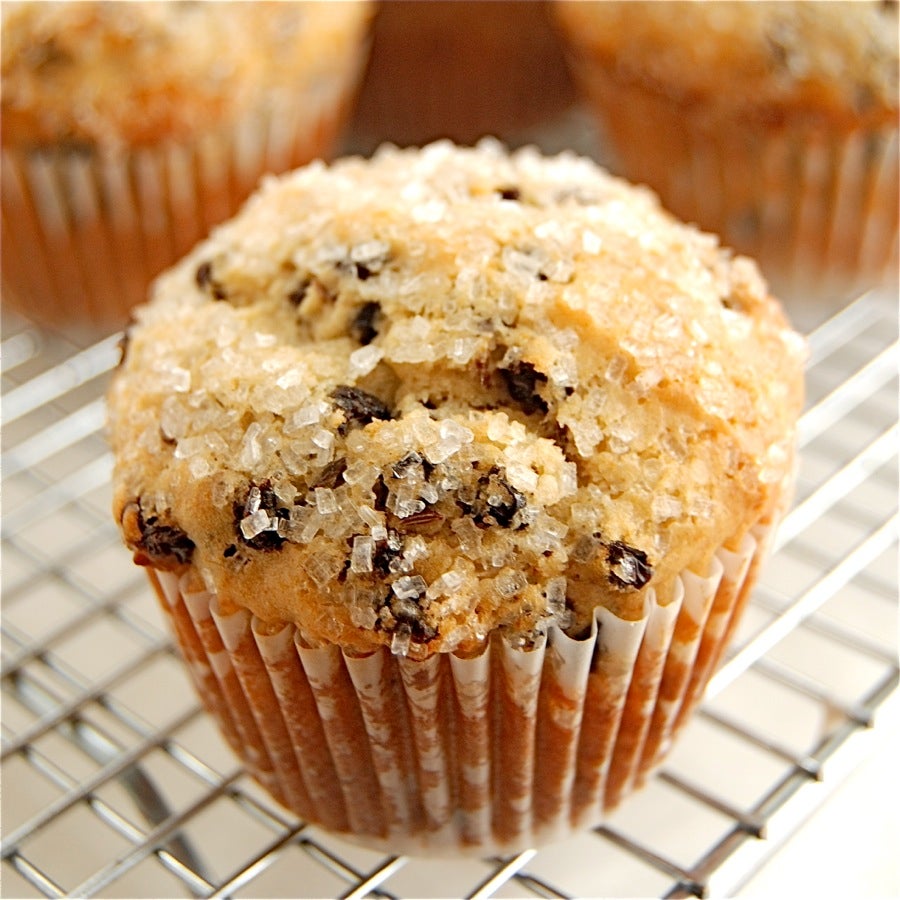 Irish Soda Bread Muffins, lightly sweetened, flavored with caraway, and packed with raisins, are nicely portable (think from home to car to office), and an easy riff on American-style Irish soda bread.
★★★★★ "These are delectable, tender, moist, and sweet. I usually don't like raisins, but I put some chopped up golden raisins in, since I don't have currants, and lots of caraway seeds, and I loved the flavor!" - cynthia20932 – KAF Community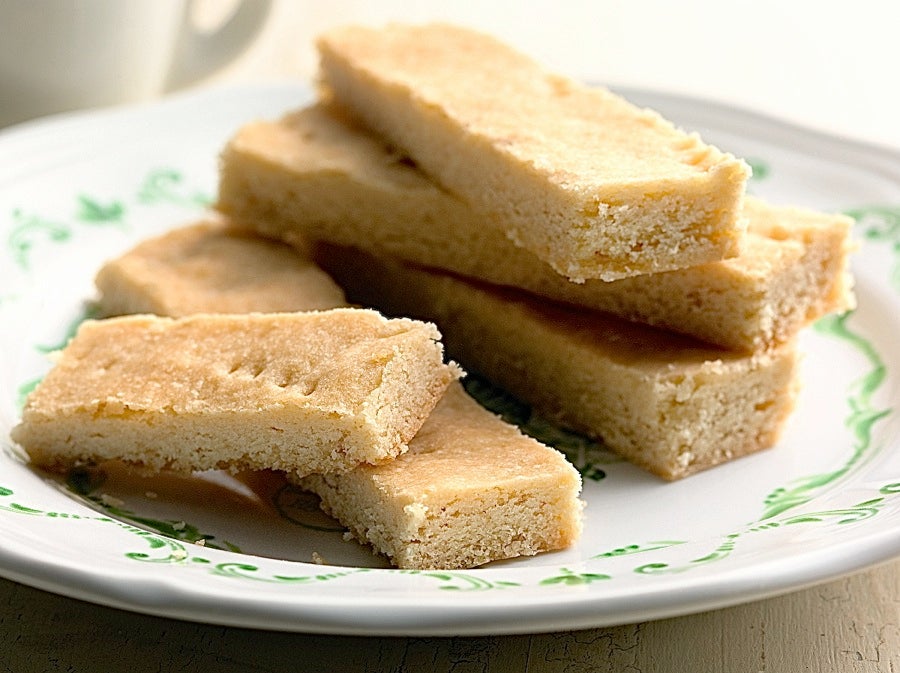 Irish Cream Shortbread, buttery and crumbly and tender, goes from everyday to St. Pat's Day with the addition of Irish Cream flavor.
★★★★★ "Not too sweet, very subtle Irish cream flavor, lovely texture, easy to unmold and cut." mafaeth – KAF Community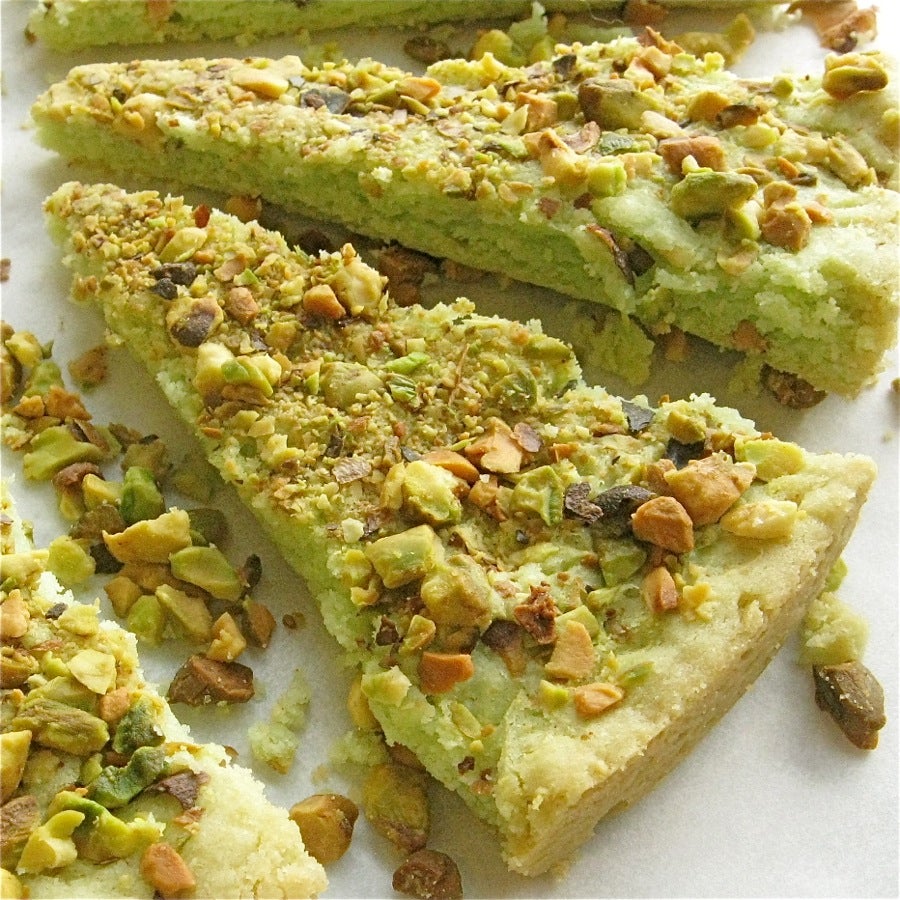 This salty-sweet Pistachio Shortbread, loaded with nuts, gets its faintly green hue from... well, you'll have to read the recipe to find out!
★★★★★ "Shortbread goodness and pistachios to boot! What's not to love? This was a match made in heaven. Didn't last long either! Rich and flavorful...will be making these again!" bambi356 – KAF Community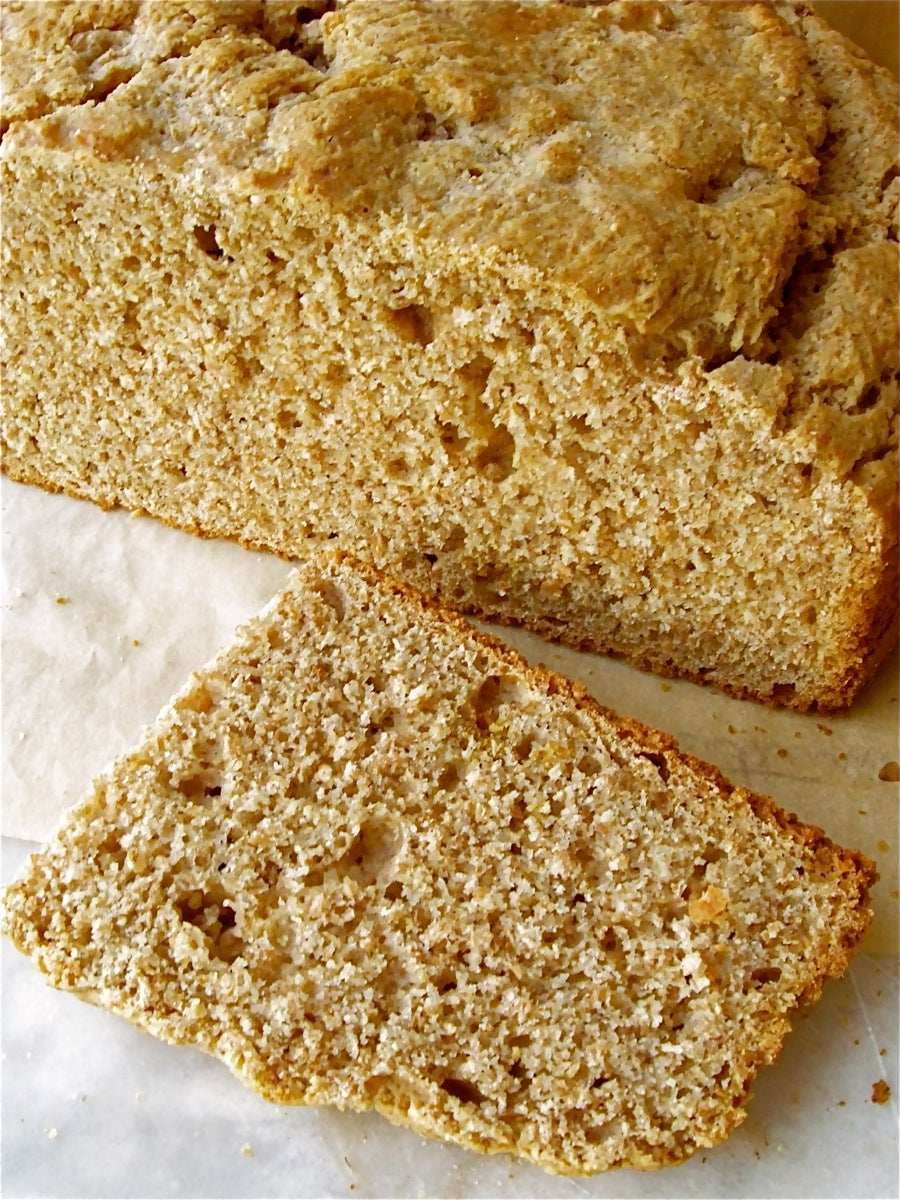 Irish Buttermilk Brown Bread, our take on Ireland's everyday "wholemeal" bread. We've "Americanized" our version with a touch of sugar and a butter-brushed crust.
★★★★★ "This was just what I was looking for! Delicious, complex flavor is perfect either by itself or with soup and stew. Even the smell is as I remembered from visiting Ireland years ago... I highly recommend the recipe, even for novices." Alyssa S. – KAF Community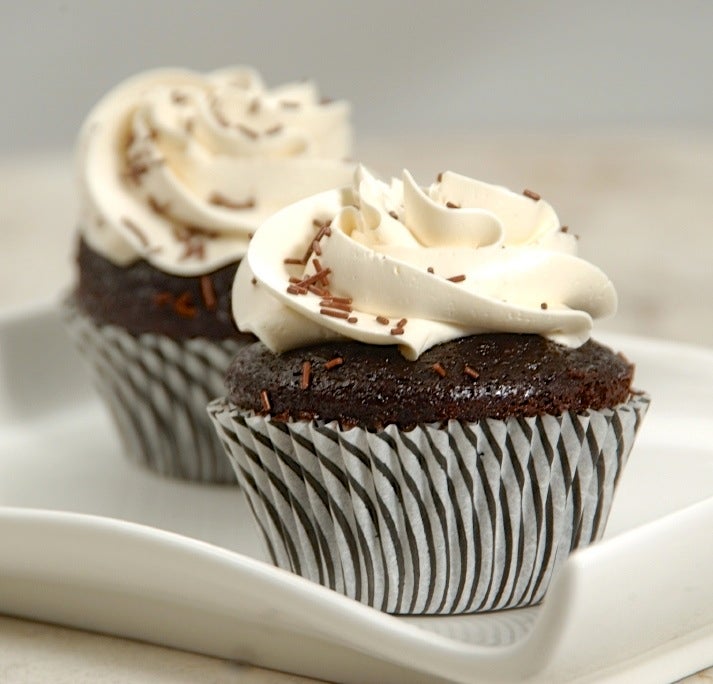 Irish Cream Cupcakes. These cupcakes, with their coffee buttercream filling and silky Irish Cream buttercream, are sophisticated, worldly – and adults-only!
★★★★★ "OMG. I made these for our newbies group of 30 for a St. Paddy's Day get together. They were the hit of the evening. Preparation was a snap and the presentation superb." banks828 – KAF community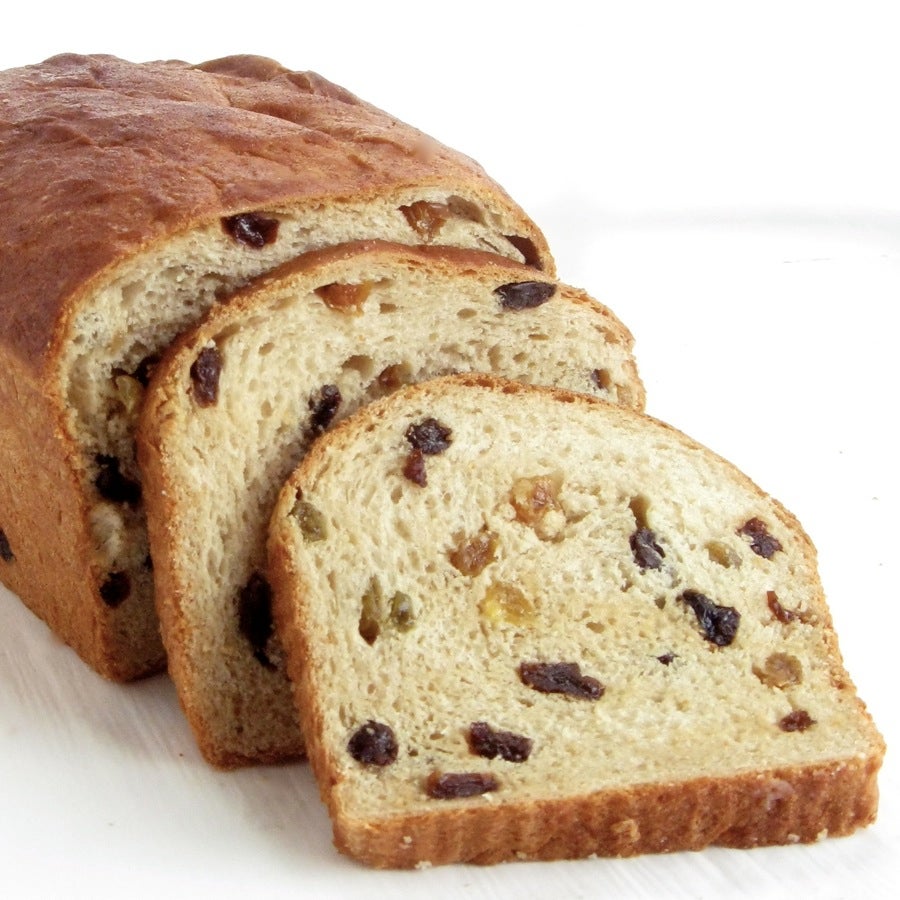 Interestingly, this pleasingly dense/chewy, wonderfully sliceable Irish Raisin Bread begins with an overnight starter, which helps keep it soft and fresh longer than normal loaves.
★★★★★ "It turned out perfect. I make it with raisins and also without for a wonderful white bread. I have tried many recipes and this one is what I was looking for." cooker69i – KAF Community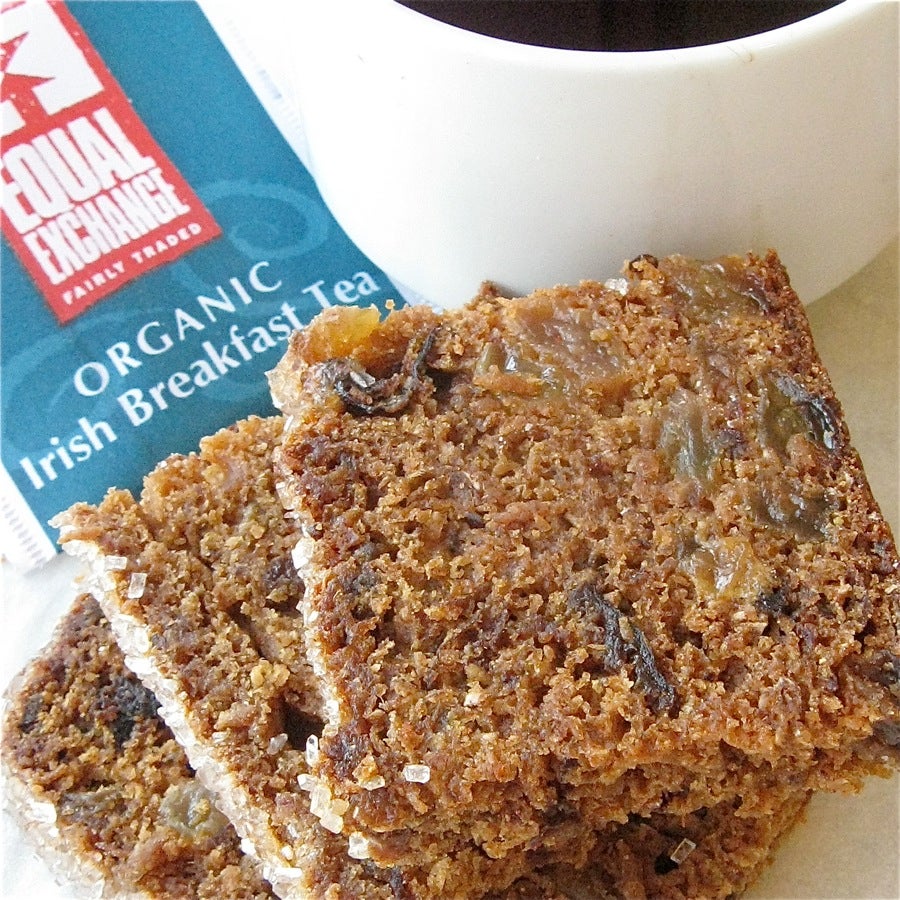 Choose a nice Irish tea as the liquid for this traditional Tea Brack, a dense, moist, fruit-packed quick loaf.
★★★★★ "Wow! A very hearty loaf. It reminds me of eating granola. We like it very much... It looked and smelled so good that I sliced a couple pieces for us even before it cooled. Delicious! Erin go bragh!" springerledame – KAF Community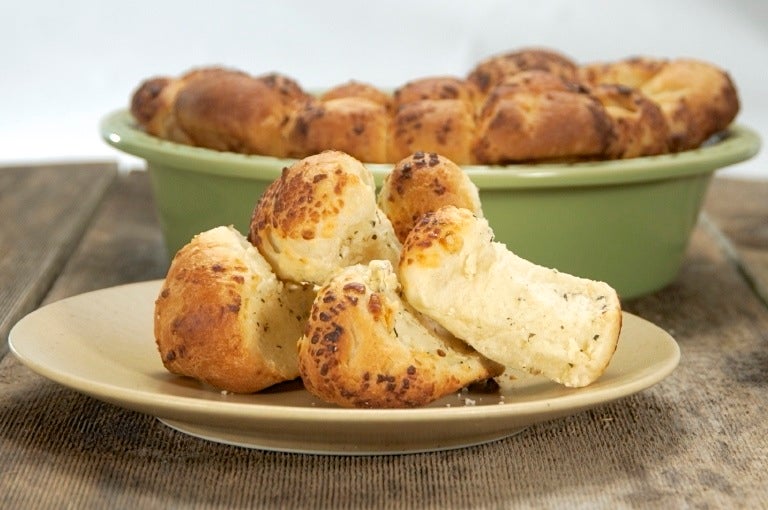 Break out the special Irish Kerrygold butter for this soft, tender Cheddar Cheese Pull-Apart Bread. Serve these alongside your corned beef and cabbage to complete the meal.
★★★★★ "Great recipe! They were gorgeous, and the smell was out-of-this-world great!" Elisabeth – Manchester, NH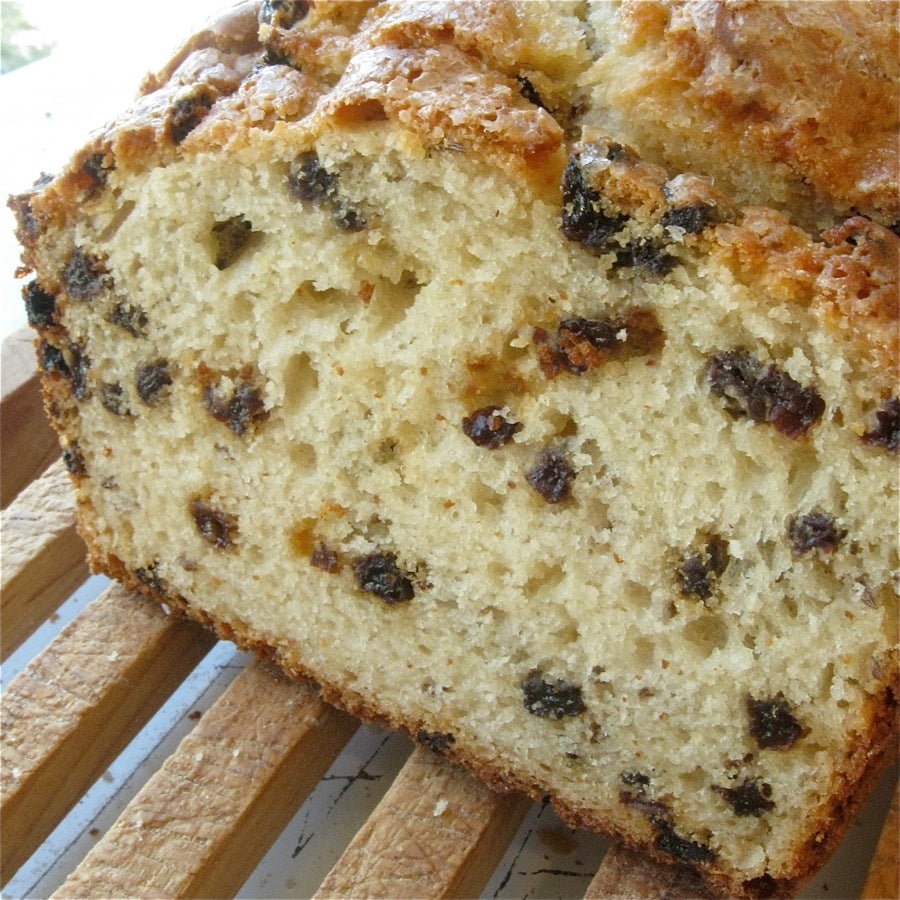 American Irish Soda Bread is made with white (not whole wheat) flour, with added raisins, caraway seeds, and sugar. Like Ireland's immigrants to America, it's traveled quite a way from its roots – but to us third- and fourth-generation Irish here in the U.S., it fairly sings St. Patrick's Day.
★★★★★ "...A crispy, crunchy loaf with a pretty shine. It was devoured as soon as it was cool enough to cut into. No toppings, just a lot of happy tasters!" Bakers Fancy – KAF Community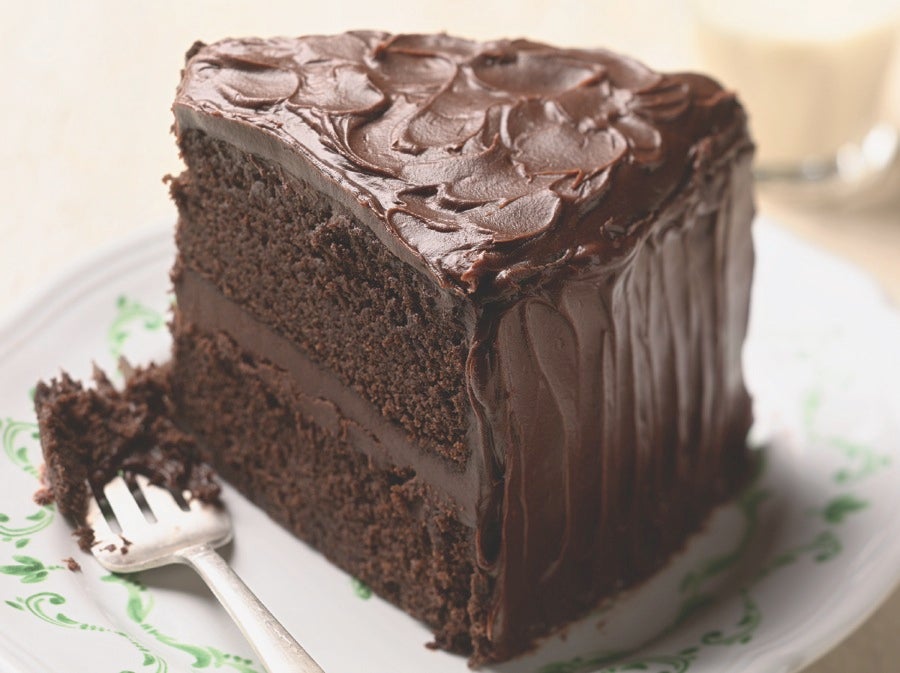 OK, all you chocolate-lovers out there, here it is: Chocolate Stout Cake, the richest, densest, deepest-darkest-most delicious chocolate cake ever. And what makes it perfect for St. Pat's Day? A pint of Guinness stout in the batter. And you thought Guinness was only for the pub crawl...
★★★★★ "Oh my bob, this is amazing! I was skeptical putting it together, but just had my first taste. I had some of the cake trimmings with a bit of ganache and nearly died. This is the best chocolate cake I have ever had and will be my go to recipe and I'm saying this without even slicing into it. I can not wait to serve it for a coworkers birthday tomorrow and I want to tell everyone I know to go make it now." sarahgrace – KAF Community
Finally – what about those bright green cookies you see at the top of this post?
They're actually just plain butter shortbread, the dough colored with green gel paste coloring (yes, we broke it out at last), and baked in our Celtic shortbread pan.
Sláinte, all!
Jump to Comments