How to make chocolate fudge cake balls
Three simple recipes, one great new dessert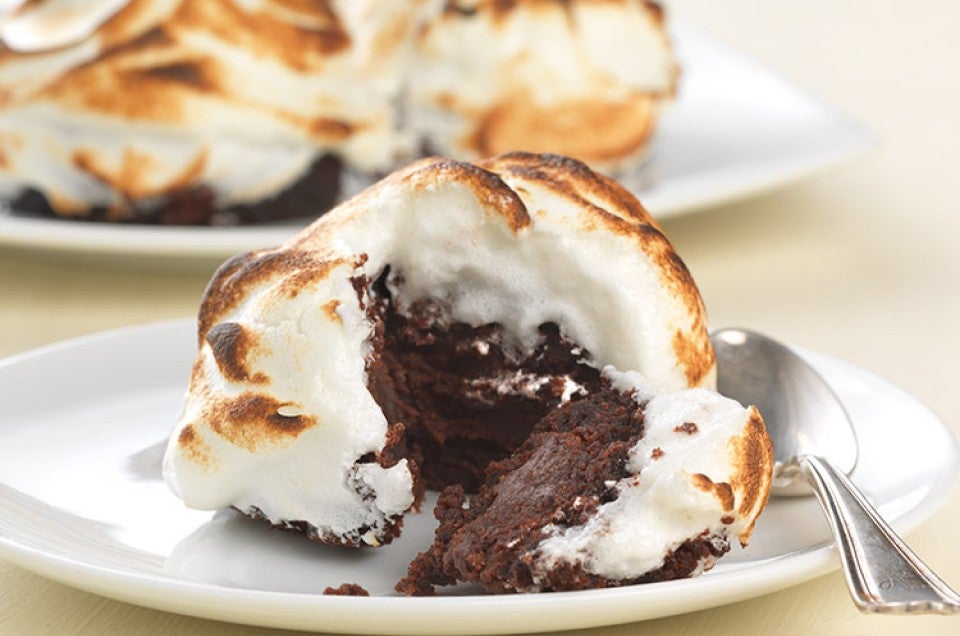 Have I told you lately... that I love you?  How do I love thee? Let me count the ways. Wild thing, I think I love you...
*ahem*. Oh, sorry. You caught me having a private little conversation with the chocolate bar on my desk. What, I'm the only one who talks to chocolate? Ha, I think not. I talk to plants, I talk to my fish, cats, and dogs, so why not talk to my bestest non-human friend? Chocolate and I are off on a new adventure together and can't wait for you to join us.
As some of you may remember, I've recently gotten over my snootiness regarding cake balls. In fact I've made several different batches in several different flavors after my gingerbread adventure. I love the silky texture of the interior playing off the snap of the chocolate coating.
But where to go next? I've laughingly compressed tennis ball-sized fistfuls of crumbs, saying I was going to make giant cake balls that would take two hands to eat. What if we toned that down just a bit, to domes of stuffed cake; and switched from a crisp coating to a fluffy one? After that, it didn't take long to come up with these chocolate fudge "cake bombes."
A simple single layer chocolate cake, a batch of basic ganache, and a mound of meringue makes the fixings for these layered little bombes of goodness. Let's get started.
Place 1 2/3 (283g) cup chopped chocolate or chocolate chips in a heat-proof bowl. Pour 1 cup (227g) boiling heavy cream over the chocolate and stir, stir, stir until the chocolate is melted and the ganache is silky smooth.
Refrigerate the ganache for a few hours or up to overnight, to set up. It should be thick and fudge-like.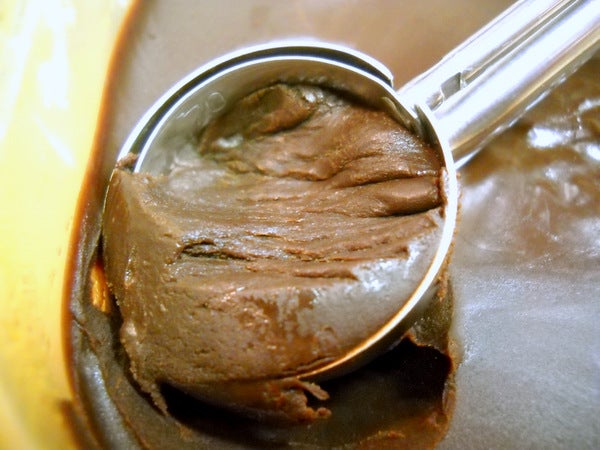 Reserve about 1/3 cup of the cooled ganache for thickening and binding the cake crumbs.
Using a tablespoon cookie scoop or large spoon, scoop out 1/8-cup portions of the ganache and roll into balls the size of walnuts or large gumballs. Set aside on a plate in the fridge for another 2 to 3 hours, to firm up again.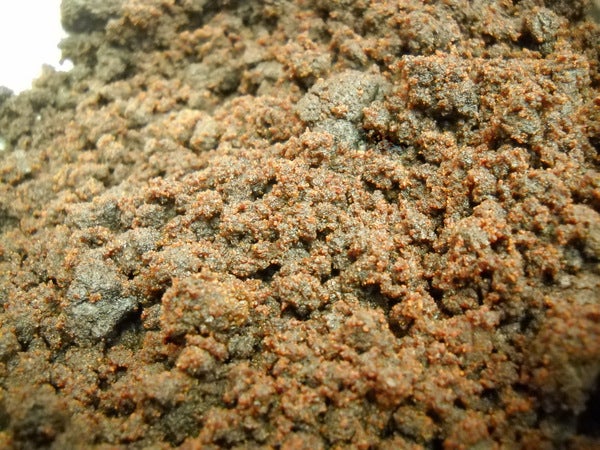 Bake up your favorite single-layer chocolate cake. I've always loved our Cake Pan Cake; it stays so nice and moist, you barely need to add extra ganache for binding.
After the cake has cooled, remove any firm crusty edges and crumble the cake into a large bowl. Add the reserved 1/3 cup ganache, and blend the chocolate and crumbs together until they form a ball when pressed.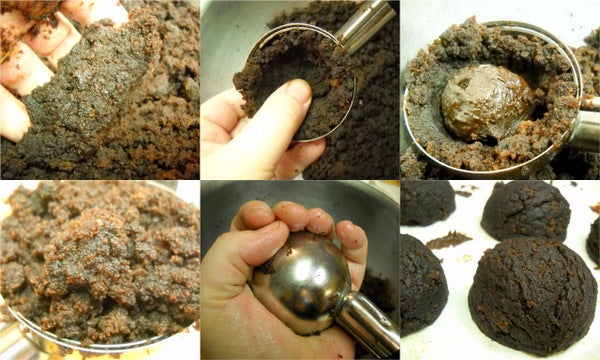 From here, it's a simple matter of assembly. Make a half-shell of cake in the bowl of a muffin scoop. Add one chilled ball of ganache. Cover with more crumbs, press it all together firmly, and unmold.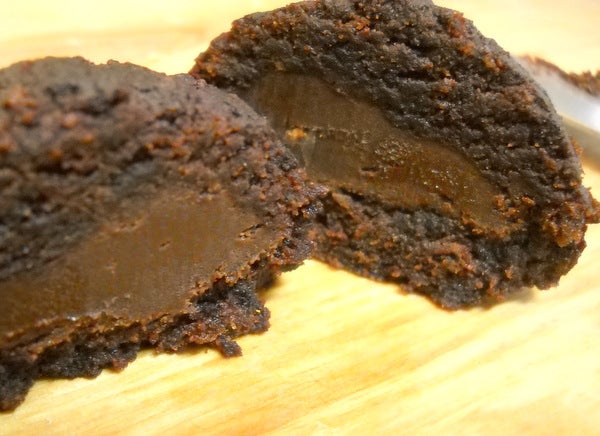 If you cave to temptation like I did and eat one right away you'll be rewarded with silky soft cake with a fudgy, rich center. Believe me, it was hard to stop at just one.
At this point you could certainly chill the domes in the fridge for a few hours, then enrobe each in a bath of tempered chocolate. Or, you can go one step further...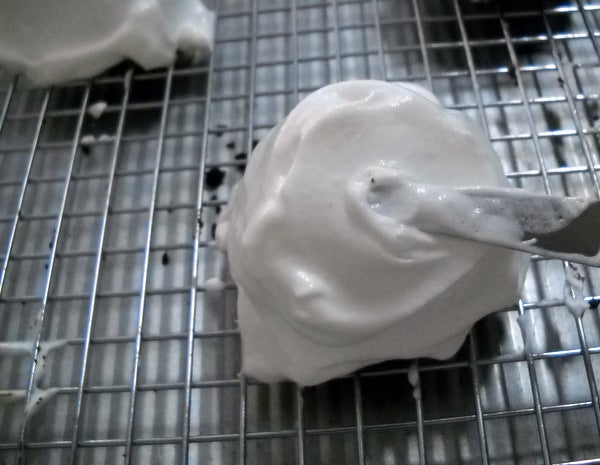 And swath each dome in a layer of creamy meringue...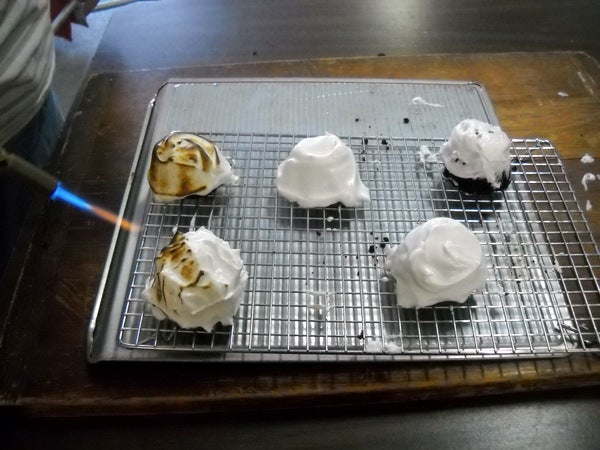 Toast to golden perfection...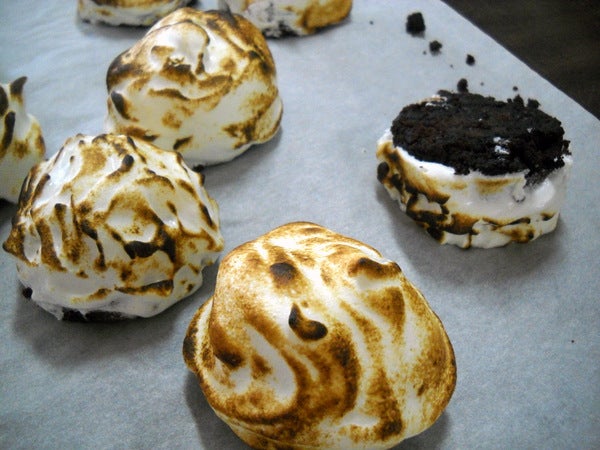 And carefully transfer to a plate for serving. I rather missed the "carefully" here, didn't I?  Trust me, it still tasted just fine.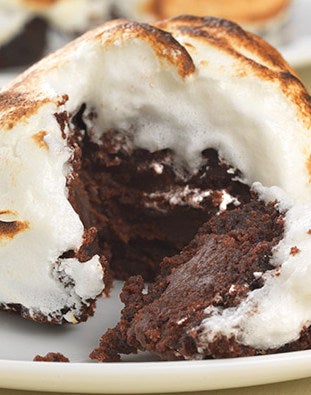 With a little imagination, three simple recipes come together to make something special. As I write this there's a storm outside my windows, and the local schools are all closed. If you're stuck inside, why not make something really special with the kids? It would become a day that would stand out in their memories forever.
Oh, and don't forget to whisper a few words of encouragement and thanks to your chocolate, too. Spread the love.
Here are the links to the recipes you'll need to make these wonderful bombes of goodness:
King Arthur Flour's Original Cake Pan Cake; Chocolate Ganache, and Basic Meringue.